Subscribe/Access
Advertisements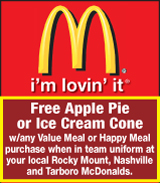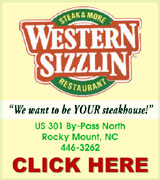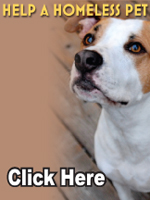 Sections
Member Options
Back
My Sister's House opts for Rocky Mount


My Sister's House has purchased the original Almand's Drug Store in downtown Rocky Mount and plans to move its Nashville offices and resale store.
My Sister's House Executive Director Cynthia Kornegay said it was a tough decision to make but one she felt would save the organization money in the long run.
"It was a decision in the best interest of the clients we serve, therefore the agency," Kornegay said.
The organization had considered moving into Nashville's former library facility at the corner of Church and Alston Streets but Kornegay said consolidating the resale store, which is on Benvenue Road, and the main office in Nashville would save money.

More ...
AMANDA CLARK, GRAPHIC STAFF WRITER
Nashville adds new crosswalks


Nashville's Town Council approved the addition of two crosswalks near Nashville Elementary School at their regular meeting on Tuesday night.
The crosswalks came at the request of Nashville Elementary's new principal Quintin Mangano. Mangano requested the crosswalks at two locations to help students cross the street to the existing baseball field, which the school will utilize as an extra playground this year.
The town's Technical Review Committee (TRC) suggested the crosswalks be added across Joyner Street to align the existing sidewalk ramps at the intersection of E. Green and Joyner Street and across.

More ...
AMANDA CLARK, GRAPHIC STAFF WRITER
School Board seeks input for Supt. search
The Nash-Rocky Mount Board of Education is seeking input from the community on its next superintendent.
Dr. Travis Twiford is currently serving as the Interim Superintendent of Nash-Rocky Mount Public Schools, taking over for Dr. Anthony Jackson, who left in July. Dr. Jackson resigned from the school system at the request of a split board, who voted 6-5 for his departure. Jackson has since taken on the superintendent post with Vance County Schools.
More ...
Community rallies around local family


Friends, family and even strangers are rallying around a Rocky Mount family who recently discovered their 11-year-old son has a rare form of cancer.
Jayden West was diagnosed with Renal Medullary Carcinoma after complaining of pains in his hip and legs. His parents, Takiha Davis West and Moses Jamal West, figured at first it was simply growing pains. But after Jayden continued complaining, they took him to the doctor.
"The way he had described it was like an injury outside or playing," Moses said. "(But doctors) couldn't figure out what was going on."

More ...
AMANDA CLARK, GRAPHIC STAFF WRITER
Nash oks EMS Station contract


A construction contract was approved for Nashville's EMS Station at the Nash County Commissioner's regular meeting on Monday.
Commissioners approved awarding the contract to Hill Building Contractors, Inc., who were the lowest bidders in the amount of $409,988.24.
Derek Hawkes, Nash County Engineer and Facilities Director, told commissioners that the low bid was under the $430,000 already budgeted for construction of the EMS station. Nash County budgeted $500,000 for the project but only allocated $499,000 in the grant project ordinance.

More ...
AMANDA CLARK, GRAPHIC STAFF WRITER
Nash oks land sale to Elm City


Nash County Commissioner and Elm City have reached an agreement on the purchase of land for expansion of the city's wastewater treatment facility.
The request to purchase the 211 acres was initially brought before the board in May but commissioners delayed taking any action to hold a public hearing on the item. A public hearing was held in June and several residents spoke in opposition to the land purchase, causing commissioners to again table the request so that Elm City officials could meet with the residents and work out a compromise. The request was again tabled in July.

More ...
AMANDA CLARK, GRAPHIC STAFF WRITER

IT'S MAGIC! -- Cindy Taylor (at left) watches as Chris "Juggle Boy" Fowler (at right) demonstrates some patriotic magic last Wednesday during the Nash County Senior Center's annual Volunteer Appreciation Social.

Nash County Senior Center celebrates volunteers


The Nash County Senior Center turned into the Big Top last Wednesday, as staff celebrated its volunteers by holding a circus-themed party.
Volunteers are a major asset to the senior center, said Michele McKnight, Senior Center Coordinator.
Over the past year, thousands of hours have been given to the senior center by volunteers, saving the center over $37,000.
"That's money we don't have to pay someone," McKnight said.

More ...
AMANDA CLARK, GRAPHIC STAFF WRITER

Nashville's Chamber of Commerce hosted a ribbon cutting ceremony during the grand opening of Vyne Fitness in Nashville.

New fitness, nutrition center now open


Nashville's Chamber of Commerce celebrated "America's Free Gym" on Friday during a ribbon cutting for Vyne Fitness.
Vyne Fitness was started by Shawn Dwyer. Dwyer said the concept started several years ago while researching nutritional products and how they affect the body.
"I knew I wanted to be in the nutritional industry," he said.
But, Dwyer added, he wanted the experience to be different and less overwhelming than what the typical person experiences when trying to become healthier.

More ...
AMANDA CLARK, GRAPHIC STAFF WRITER
Nashville shopping center has new owner
A Virginia Beach company recently announced it has bought a Nashville shopping center.
Wheeler REIT announced that it acquired Nashville Commons on August 21. The company also purchased two other shopping centers, one in Henderson and another in Franklinton.
Nashville Commons is home to Food Lion, Eastern NC Medical Group and several other businesses.
More ...
Nash County swears in new deputy
Nash County Clerk of Court Rachel Joyner recently swore in a new deputy for the Nash County Sheriff's Office.
Deputy Jessie Wade, a native of Halifax County, was sworn in on Monday morning as a deputy for the Nash County Sheriff's Office.
Wade has served as a Nash County Detention Officer with the Sheriff's Office for the past two years.
To prepare him for his duties, Deputy Wade will begin an intensive 13 week Field Training Program.
More ...
NASH COUNTY SHERIFF'S OFFICE REPORTS
A possession of tobacco by an inmate was reported on 8/24/15 at 222 W Washington Street
A common law robbery was reported on 8/25/15 at 5790 West Mount Drive
A damage to personal property was reported on 8/25/15 at 5858 Leon Road
A breaking, entering and larceny and damage to personal property was reported on 8/26/15 at 2505 S Halifax Road
More ...
NASHVILLE POLICE REPORTS
INCIDENTS
A hit and run was reported on 8/24/15 at Universal Health Care, 1022 Eastern Avenue
A breaking and entering a motor vehicle was reported on 8/25/15 at 700 Prestwick Drive
An embezzlement was reported on 8/25/15 at Fuel Doc, 510 S. Barnes Street
More ...
Rocky Mount man convicted for drug trafficking
A Rocky Mount man was convicted of trafficking crack cocaine last week in federal court.
A jury convicted Donald Jerome Parker, also known as "DP," 27, of two counts of distributing a quantity of cocaine base (crack) and two counts of distributing 28 grams or more of cocaine base (crack). The verdict was returned following a trial in federal court before Senior United States District Judge Malcolm J. Howard.
Parker was named in a superseding indictment on August 4, 2015 though he was originally indicted on March 3, 2013.
More ...
Weekend fire
The Nash County Fire Marshal's Office is investigating a weekend fire that damaged a Red Oak home. The fire occurred at 1430 Brooke Lane on Saturday afternoon, August 29. Red Oak Fire Chief Bob Brown said no one was home when the fire started. Fire fighters from Red Oak, Nashville and Castalia battled the fire for about 30 minutes, before it was brought under control. Brown said the home sustained some fire damage but more smoke and water damage. Brown said the fire was deemed suspicious and was turned over the fire marshal's office for further investigation.
More ...
NC Wesleyan opens with record enrollment
North Carolina Wesleyan College began its 2015-2016 academic year last week with more than 400 new students--the largest entering group since the college enrolled its first class in 1960.
This year also marks the second year in a row that Wesleyan's new student enrollment has set a record. That milestone comes after Wesleyan was named last year as the fastest growing private college in the state by the North Carolina Independent Colleges and Universities organization.
More ...
ENGAGED
Paul H. Jones, of Nashville, announces the engagement of his daughter, Katy Edna Jones to Trevor Bibb Baugh. Katy is also the daughter of the late Lora K Jones. Trevor is the son of Bibb and Gretchen Baugh, of Greneville. The wedding is planned for September 19, 2015 at Valle Crusis, NC.
More ...
GIRL SCOUT NEWS
NATIONAL THANK YOU DAY -- Girl Scout Troop 3249 of Red Oak made and delivered goodie bags to local fire, rescue and police departments as part of National Thank You Day on May 19, 2015. Pictured above are (left to right): Hannah Tollefsen, Veronica Magallon, Destiny Siver, Rachel Magallon, and Raven Davis. (Not pictured is Kodie Mizell).
More ...
AVENTON COMMUNITY NEWS


All Aventonian youth should by now be back in the swing of things with the start of the new school year. I want to tell you about one of them. I have written about my grandson Garrett Ricks several times in the past. Garrett is 14 years old and has severe Cerebral Palsy. Need to stop here before I go any further. Garrett is a blessing. We are blessed to be his family and we have the honor of taking care of him. He is awesome. He doesn't want your pity, nor do we. We think Garrett is the finest thing since frog's hair.

More ...
JOJO RICKS
BEULAH COMMUNITY NEWS


The message Sunday morning was brought to us by our minister, Chris Matchem. It was taken from Matthew 11:28-30 on "Reaching your Full Potential." Let God control your life and remember to endure with patience. We should have pride and forgiveness. We must have God in our life to live a Christian life. Living without God is a waste of time.
Some of our members were absent and out of town. Others were out due to sickness.

More ...
WILMA ENROUGHTY
Word for the week


Guilt is an oppressive inner burden that drags us down and stifles joy. It's a sense of heart that stems from actual wrongs committed. Conscience hurts. We lie. We commit adultery. Guilt rises. It may only be temporary. We bury the bad feelings with excuses. We harden ourselves against these ugly pangs. Yet, when we are alone with our own thoughts, guilt once again rears its head. We cannot shake it off. Despite every effort, we know God frowns on us.
There is only one final solution to guilt for sin.

More ...
DENNIS PRUTOW
RED OAK NEWS


If you thought the summer at Red Oak United Methodist Church was busy, wait until you see what they have planned for fall.
Red Oak United Methodist Church held a blessing of book bags and students on Sunday, August 23. Ninety-eight people were in attendance - that is a record setting Sunday! After worship everyone enjoyed lunch in the Community Building. Also, after worship, the participants of the inaugural Fruit of the Spirit Summer Reading Camp were presented with a new book bag full of school supplies.

More ...
Suzy Pearce
PEACHTREE COMMUNITY NEWS


Peachtree folks were happy to welcome back Pastor Whitehouse. He had been out for several weeks, recovering from knee replacement surgery. His recovery has gone really well.
Sanctuary flowers were given by Robert Sykes in honor of his wife, Amy, upon the occasion of their wedding anniversary.
The Adult Choir sang "I'll Fly Away", directed and accompanied by Jane May. The solo was sung by JoAnn Blankenship.

More ...
BARBARA HARDISON
Brantley speaks at Nashville BPW meeting
Michael Brantley was the guest speaker at the most recent Nashville Business and Professional Women's (BPW) meeting, which was held on Monday, August 17 at The Nashville Diner.
Brantley spoke on his recently published book, "Memory Cards," which includes stories from his childhood in Nash County and how things have changed.
Nashville BPW meets the third Monday of every month at 11:30 a.m.
More ...
Moore elected President of NC Police Association
Rocky Mount Police Chief James Moore was recently elected president for the North Carolina Police Executives Association. The association is responsible for the training and development of police professionals throughout the state.
Its members are comprised of over 2,100 law enforcement professionals representing federal, state, municipal, campus, military and corporate law enforcement, as well as security agencies.
More ...
The President who never got the honor he deserved


If I had the means, I would go to church this Sunday in Plains, Georgia.
Some surely laugh at that. Not all of us are as well versed in American history or the complexity of current events as we think we are?
In 1976, the majority of Americans were so relieved to see the Watergate years go away. The man in the White House would be a Baptist Sunday School teacher, and in the 1950s, was one of the few handpicked by Admiral Hyman Rickover to serve in the new American fleet of nuclear submarines. This man had brains and character.

More ...
1 opinion posted
Please don't let me offend you -- insert pronoun here


Just when you thought the whole last-minute-shot-at-fame circus known as Bruce/Caitlyn Jenner had finally signaled the end of civilization, dumb got ratcheted up a notch.
A group of "educators" came up with a list of "gender neutral" pronouns to avoid offending college students. If that sentence wasn't scary enough, this list wasn't generated in California, or tree bark and granola munching enclave. It came straight out of the University of Tennessee.

More ...
Mike Brantley - 1 opinion posted
Citizen says Nash County's constituents have been abandoned


Dear Editor:
I am a bit angered, confused, and mystified!
When did Nash County's elected representatives become the elected representative for Edgecombe County?
According to recent newspaper articles its indicated that in this current debate over splitting the Nash-Rocky Mount Public Schools many of Nash County's elected representatives have chosen to abandon their Nash County constituency in favor of the citizens of Edgecombe County.

More ...
LETTERS TO THE EDITOR - 1 opinion posted
Backward Glances


This photo originally published in The Graphic May 17, 1977. Northern Nash Senior High marching band was one of two bands to entertain at the Red Oak Farmer's Day Parade held to help celebrate Nash County's 200th birthday. An estimated 4,000 people gathered in Red Oak for the event.

More ...
A PICTORIAL LOOK INTO THE PAST - 1 opinion posted
Nash County Animal Friends' Notebook


DON'T LEAVE IT, SECURE IT ~ Check to make sure it doesn't have ID tags. Maybe you will be lucky. If you cannot keep the pet you find, while trying to find the owner, it is best to take it to the Shelter! If in Nash County, Nash County Animal Friends of NC will photograph and promote to find the owner, an Adopter or a Rescue. It is better than to let it continue to roam where it will be hurt or killed in the roads, starve or many other horrible things.
ABUSED or MISTREATED? ~ Not necessarily, don't assume.

More ...
Carol Vierela, NASH COUNTY ANIMAL FRIENDS - 1 opinion posted
TWO IN A ROW


STANHOPE - Southern Nash football coach Brian Foster wasn't necessarily thrilled with his club's performance last Friday night in its home opener against the Wilson Beddingfield Bruins.
But Foster has been around long enough to know that you have to take a victory when it comes your way -- regardless of the circumstance.
Pictured (Above): IT'S TIME FOR 23. Southern Nash's Jaquay Mitchell picks up yardage for the Firebirds during last Friday night's home victory against the Beddingfield Bruins. Southern Nash will host backyard rival Bunn today at 7 p.m.

More ...
GEOFF NEVILLE, Graphic Sportswriter
Bulldogs win game over SSS


SMITHFIELD -- When Chris Lee took over as Nash Central High School's head football coach back in March, he knew one of his first orders of business was to quickly put an end to the Bulldogs' long losing streak, which dated back two seasons.
Not only did Lee think the streak adversely affected his players from a confidence standpoint, he also thought it brought a stigma to the Bulldogs that wasn't necessarily deserved.

More ...
Staff Reports

IN THE CLEAR. Northern Nash's Alex Shearin (right) escapes the Bunn defense and heads across midfield during last Thursday night's non-conference boys soccer contest on the NNHS campus in Red Oak. Bunn won the matchup, 3-2.

Northern Edged By Bunn, 3-2


RED OAK -- With only four returning starters, Northern Nash's Joe McCarthy expected some early-season growing pains this fall from his Knights' boys soccer squad.
But while McCarthy has always been patient when it comes to player development, one aspect of the sport he cannot tolerate is unnecessary mental mistakes.
McCarthy felt like that intangible cost his club a potential victory last Thursday during a home matchup against the Bunn Wildcats.

More ...
GEOFF NEVILLE, Graphic Sportswriter
Southern spikers defeated


STANHOPE -- Taking on a strong Corinth Holders club, the Southern Nash Ladybirds were competitive last Thursday in non-league volleyball action.
But the Lady Pirates were still able to come away with a 25-15, 25-15 and 25-12 triumph over Southern Nash.
Service was a strong point for the Ladybirds, were offered an 87-percent effort from the stripe.
Top servers for Southern Nash were Sarah Daw, Hailey Allen, Casey Strickland and Stephanie Atkinson.

More ...
Staff Reports
Mudcats nab home finale


ZEBULON -- Jacob Schrader hit a score-tying home run in the third and Joey Meneses was 3-for-4 with two RBI as the Mudcats defeated the visiting Hillcats 5-3 in Carolina's final home game of the 2015 Class A Carolina league baseball season on Sunday afternoon at Five County Stadium.
The victory prevented a four-game sweep by the Hillcats (70-63, 37-26) and lifted the Mudcats (67-65, 33-30) to a league-best 42-29 home record.
Schrader and Meneses were both 3-for-4 in the game and combined to drive in three of the Mudcats' five runs.

More ...
Staff Reports
Central nabs tennis match


ROCKY MOUNT -- Nash Central's Lady Bulldogs have picked up three tennis victories to start the season, including a 7-2 triumph last week over Tarboro in non-conference court action.
Now 3-0, the Lady Bulldogs put their perfect mark at stake Wednesday on the road at North Johnston in Kenly.
Results from Nash Central's decision over Tarboro are as follows:

More ...
Staff Reports
Warrior event comes to Red Oak


RED OAK -- Frustrated by his performance on the American Ninja Warrior reality show last year, Mike Cook came up with an effective solution to train for a pending return trip to the program.
He built his own course in the backyard of his home in Red Oak.
"I just got addicted to the show,'' Cook said. "It's a lot harder than it looks on TV.''

More ...
GEOFF NEVILLE, Graphic Sportswriter

ORANGE BELTS. Three students received orange belts during testing last Saturday. Pictured on the back row (L-R) is: Lane Kennedy, Daryl Bass and Taylor Weaver. Kneeling on the front is Sensei Allen Clark.

NAMA hosts belt tests


NASHVILLE -- The Nashville Academy of Martial Arts, under the direction of Sensei Allen Clark, recently held Belt Testing Sessions at the NAMA Facility.
The Tiny Tots were tested last Thursday, while other testings took place last Saturday.
A list of students earning advancements was as follows:

More ...
Staff Reports
Wesleyan rolls into campaigns


FAYETTEVILLE -- The USA South Athletic Conference has released its 2015 fall preseason coaches polls for soccer, volleyball and cross country.
North Carolina Wesleyan's men's and women's soccer teams earned 3rd- and 5th-place billings, respectively, with each squad receiving one 1st-place vote.
Volleyball was given a 6th-place billing in the league's North Division, while cross country was picked 9th overall.
In men's soccer, 5th-year head coach Frankie Taal's squad tied for 3rd in its poll, picking up 78 total points in the voting.

More ...
Staff Reports
ALL ABOUT THE DEFENSE
Southern Nash defenders try to wrap up a Beddingfield runner during last Thursday's football showdown at Firebird Stadium in Stanhope.
More ...
UP THE ELEVATOR
Northern Nash's Josh Daniels (left) rises to head the ball during his club's home contest last Thursday evening against the Bunn Wildcats.
More ...
YOUR CAPTAINS, PLEASE
(L to R) Jaquay Mitchell, Lamont Strickland and Zack Foster served as Southern Nash's captains during last Friday night's home football game against the Wilson Beddingfield Bruins at Firebird Stadium. The Firebirds were 23-14 winners and will remain at home today to tangle with the Bunn Wildcats. Kickoff is scheduled for 7 p.m. in Stanhope.
More ...
Nash Arts announces fall season of shows, events
Nash Arts Center has kicked of its fall calendar off offering multiple events including visual arts, concerts, theatre and more.
A new Yoga session started September 2 and will continue through October 7. A six week session is $50. Classes meet Wednesday evenings.
A reception will be held for Mysi Fortenbery, a mixed media artist, on Friday, September 11 from 6-8 p.m. The event is free and open to the public.
A Christmas Carol auditions are set for Tuesday September 15 and Thursday September 17, from 7-9 p.m.
More ...
Mysi Fortenbery reception is September 11th


A reception will be held at Nash Arts Center on September 11 from 6-8 p.m. Fortenbery's art will be on display from September 8-31.
Mysi Fortenbery is a self-taught mixed media artist who creates fun, colorful and whimsical pieces of art. She has an art studio in Edenton, NC where she teaches classes as well as creates her own work. Her love of art began at an early age and she has always been creative and dabbled in art throughout her life however it wasn't until moving to Edenton that she really began to pursue her passion for art.

More ...
2 opinions posted
New Covenant Gospel Show is September 19
New Covenant will be performing their gospel show live at Nash Arts on Saturday September 19th at 7 p.m. and will return February 6, 2016 in different fashion and musical forms as they take us back in time celebrating Valentine's Day 50's style.
The Gospel group, formed in the Fall of 2001, originates out of Wendell. Each singer met at Central Baptist Church and is also a member which brings a strong continuity among the group.
More ...
RUTH SILER
Ruth Siler, 73, passed away on Wednesday, September 2, 2015. Funeral arrangements are pending and have been entrusted to Wheeler & Woodlief Funeral Home & Cremation Services.
More ...
BRYAN KEITH COLEY
Bryan Keith Coley, 51, passed away on Tuesday, September 1, 2015. Funeral arrangements are pending and have been entrusted to Wheeler & Woodlief Funeral Home & Cremation Services.
More ...
JOAN TAYLOR
JoAn Taylor, 64, of Bowie, Maryland, and formerly of Rocky Mount, North Carolina, died on August 30, 2015 in Cheverly, Maryland. Funeral arrangements are incomplete and will be announced by the Rocky Mount location of H.D. Pope Funeral Home.
More ...