Subscribe/Access
Advertisements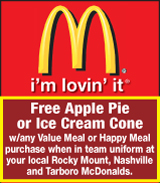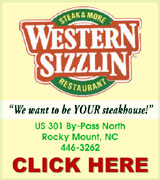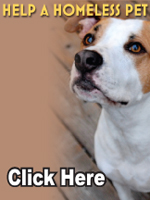 Sections
Member Options
Back
Nashville celebrates Christmas!


Christmas spirit will fill the air the first weekend in December as numerous activities are set to take place in Nashville.
The 4-H Holiday Extravaganza Shopping Spree will kick things off on Friday morning at 10 a.m. This is the 14th year the event has been held.
Sandy Hall, Nash County 4-H Agent, said this year's event will feature new vendors, which has helped the event stay successful over the years.

More ...
AMANDA CLARK, GRAPHIC STAFF WRITER
New EMS station on track for Nashville next year


In less than a year, Nashville's Business Center will be home to a new EMS Station.
Nash County Commissioners received an update on the proposed center, which has been in discussion for over a year. Derek Hawkes, Nash County Facilities Director, said plans are for construction to start on the building in late March or early April of 2015 and be complete within six months.

More ...
AMANDA CLARK, GRAPHIC STAFF WRITER
History book to honor Nash County Fire and EMS


A Nashville man is working on a book that details the history of fire services in Nash County.
Todd Joyner said the book's purpose is not only to document the history of fire departments in the county but also to honor Nash County's Fire and Rescue Service.
"To my knowledge nothing like this has ever been done like this," Joyner said.

More ...
AMANDA CLARK, GRAPHIC STAFF WRITER
NPD SPOTLIGHT
The Nashville Graphic is introducing officers of the Nashville Police Department each month as part of an "Officer Spotlight" series.  The articles are featured the last Thursday of each month  to help Nashville residents get to know the officers who protect and serve their communities.
Officer Name: Jennifer Bull
More ...

Maryanne Sprague

Sprague named Coopers Ruritan of the Year


Fellow Ruritans at the Coopers Ruritan Club can always count on Maryanne Sprague for a smile and a positive attitude, no matter what the situation.
Sprague was named the Ruritan of the Year at the club's annual Appreciation Banquet held on Thursday night.
The award was presented by Stuart Lamm and shocked Sprague, who said she had no idea she'd be this year's recipient.

More ...
AMANDA CLARK, GRAPHIC STAFF WRITER

Sharon Edwards Gagliano donated the bell that is pictured on this train to the Town of Momeyer. The bell was donated in memory of her father, Thomas Nero Edwards and in honor of her 96-year-old mother, Louise Bass Edwards.

Family donates train bell to Town of Momeyer


A solid brass bell that used to signify the comings and goings of a train hauling lumber in Momeyer many years ago was recently donated to the Town of Momeyer to display.
The bell belonged to Sharon Edwards Gagliano, who was the granddaughter of Nero Edwards, who purchased the bell at an auction.
"It was left for me," Gagliano said on Friday at Momeyer's Town Hall.

More ...
AMANDA CLARK, GRAPHIC STAFF WRITER

James Ervin, Chaplain of the Oak Level Ruritans (at right) presented an award of appreciation to Brenda Stallings (at left) for her support of veterans. Stallings hosts a veterans luncheon at her home each year in November.

Oak Level Ruritans pay tribute to area veterans


"You've served us. Now let us serve you."
That was the theme for Saturday night's Veteran's Appreciation Dinner, which was sponsored by the Oak Level Ruritan Club.
The event brought out over 30 veterans for dinner and entertainment.

More ...
AMANDA CLARK, GRAPHIC STAFF WRITER
"Booze It & Lose It" nets 583 drunk drivers in North Carolina
During this year's Halloween "Booze It & Lose It" campaign, law enforcement officers from across the state arrested 583 drunk drivers before they could create real life nightmares on North Carolina's roadways. 
"The safety and security of our citizens is a top priority of our administration and North Carolina's law enforcement," said Governor Pat McCrory.
More ...
NASHVILLE POLICE BRIEFS
INCIDENTS
A breaking and entering a motor vehicle, larceny after a breaking and entering and damage to property (vandalism) was reported on 11/17/14 at Lucas Automotive, 106 S Barnes Street
A larceny was reported on 11/17/14 at 201 Essex Road
More ...
White House recognizes N-RMPS Superintendent
Dr. Anthony Jackson, Superintendent of the Nash-Rocky Mount Public School District was one of over 100 district leaders chosen from across the United States for their leadership in helping transition their districts to digital learning.
The White House and the U.S. Department of Education selected Jackson to participate in a November 19 ConnectED to the Future Convening at the White House in recognition of his commitment to Future Ready schools.
More ...
Bailey plans for annual Christmas festivities
The Town of Bailey will hold its annual Christmas Tree Lighting on Friday, Deember 5th at 6:30 p.m. The town's Christmas Parade will be held on Saturday, December 6 at 2 p.m.
The theme for this year is "A Bailey Country Christmas!" and will highlight the town's homegrown products.
This year's Christmas will feature the installation of new lighted street ornaments and a new 14-foot Christmas tree.
More ...
Nashville receives grant to provide sewer to CIFI


The Town of Nashville recently received word that it had received funding to assist with a project that would provide sewer to Carolina Innovative Food Ingredients (CIFI).
Last week, council members met to hold a public hearing and to give approval to a final application for the grant funding. Prior to that, a preliminary application had already been submitted but the town receive notification earlier this month from the North Carolina Rural Infrastructure Authority (RIA) that it had been awarded.

More ...
AMANDA CLARK, GRAPHIC STAFF WRITER
Local Trooper receives Samaritan Award
Colonel Bill Grey, commander of the North Carolina State Highway Patrol and Frank L. Perry, Secretary of the Department of Public Safety presented several employees and civilians with awards from the department in a ceremony recently.  The awards given included the State Highway Patrol Meritorious Award, Samaritan Award, Humanitarian Award, and the Appreciation Award.
More ...
ENGAGED
Cy and Cathy Nelms, of Nashville, announce the engagement of their daughter, Maggie Lee Nelms, of Nashville, to Jerauld Brian Pafford, of Greenville. He is the son of Ann Pafford, of Moyock. A December 31, 2014 wedding is planned in Rocky Mount.
More ...

The Mozingo Team won first place for Second Flight. Pictured (L-R) is: Chris Mozingo, Neal Poland, Ronnie Parrish and Brett Logan. (Contributed photo)
Duke K.I.D.S golf tournament raises $14,000
The Fourth Annual Duke K.I.D.S golf tournament was held on Friday, October 31 at Belmont Lake Club.
The tournament was sponsored by the West Mount Ruritan Club and was deemed a success, said Wayne Outlaw, Tournament Chairman.
Outlaw expressed appreciation for the 22 teams and many contributors who made the tournament such a success.
More ...

2014 Honor Card - "Eternal Hope"

Honor Cards help combat homelessness


United Community Ministries (UCM) unveiled North Carolina artist William Mangum's  26th annual Honor Card recently at a luncheon held in Rocky Mount at the Booker T. Washington Theatre.
Members of the organization encouraged citizens to remember those less fortunate this holiday season by purchasing honor cards which funds homeless agencies in thirteen cities across North Carolina including Rocky Mount.

More ...
JO ANNE COOPER, GRAPHIC PUBLISHER

Tara Whitaker Smith

NNHS Class of 1994 honors soldier


Members of Northern Nash High School's Class of 1994 came together in October for their 20-year class reunion and to celebrate the legacy of classmate Sgt. First Class Tara Whitaker Smith who was killed in 2009 in Afghanistan while supporting Operating Enduring Freedom.
Nicole Rizzo, 1994 Student Body President, said though the two were not close, Tara's death hit her hard.

More ...
JO ANNE COOPER, GRAPHIC PUBLISHER
THANKS FROM THE CLASS OF 1994
Caroline Stephens Roberts gives Martin Hill a big hug after the ceremony thanking him for his service. Hill attended the ceremony representing American Legion Post 293 of Nashville of which Tara was a member.
More ...
Longhorn World Championship
Five North Carolina youth recently represented North Carolina at the International Texas Longhorn World Championship Show in Oklahoma City, OK.  Donna Moseley, of Nashville, brought home the Youth Senior Showmanship World Championship Title.
More ...
HOLIDAY GIVING
The Tar River Chapter of the National Wild Turkey Federation visited My Sister's House just prior to Thanksgiving to donate turkeys as well as sweet potatoes for the organization to give to its clients. The organization donates turkeys and sweet potatoes each year to several local organizations. The sweet potatoes were donated by Spring Acres Farms in Spring Hope.
More ...
Nash County Blood Drives - December
Tuesday, December 2 from 8:30 until 11:15 a.m. at BB&T, 1114 Benvenue Road, Rocky Mount
Tuesday, December 2 from 1:45 to 4:45 p.m. at BB&T, 2632 Sunset Avenue, Rocky Mount
Wednesday, December 3 from 10 a.m. until 3:30 p.m. at Nash Health Care Systems, 2460 Curtis Ellis Drive
Wednesday, December 3 from 9 a.m. until 2 p.m. at the Nash County Senior Center, 102 N Alston Street
More ...
"A Journey to Bethlehem"
Hearts Haven Youth Ranch, in partnership with Englewood Baptist Church and Southside Baptist Church will present "A Journey to Bethlehem" Fri., Dec. 5th from 6 until 9 p.m. and on Sat, Dec. 6 and Sun, Dec. 7 from 5 until 9 p.m. at the ranch, 6131 Town Creek Road in Elm City.  Come experience the Town of Bethlehem as it was the night the Christ Child was born.  Pictured above, Parker Riddick practices his role as a street vendor as part of the Journey through Bethlehem.
More ...
PEACHTREE COMMUNITY NEWS


On Saturday evening the Church hostesses at Peachtree Church did a superb job of serving the Thanksgiving meal to the church family and guests.  They prepared the ham and turkey, and others brought side dishes and salads.  As always some delicious and tempting desserts were served.  The fellowship was warm and cordial.  Attending with Alvin Edwards was his daughter, Cindy, and her husband, Howard Mitchell.  It was a great evening.

More ...
BARBARA HARDISON
Word for the week


Should churches have stringent requirements for membership? The New Testament does not appear to require much. Say you believe in Jesus and you're in.
When the people were gathered at the foot of Mount Sinai, Moses gave them the word of God. "He took the book of the covenant and read it in the hearing of the people" (Exodus 24:7).

More ...
DENNIS PRUTOW
FARM SERVICE AGENCY NEWS


North Carolina Farm Service Agency (FSA) State Executive Director Bob Etheridge reminds Nash County farmers and producers that the FSA borrowing limit for microloans increased today from $35,000 to $50,000.  Microloans offer borrowers simplified lending with less paperwork. Etheridge said it makes borrowing from FSA a "first opportunity" to farm or quickly expand existing operations."

More ...
SHARON TAYLOR
STORYTIME
Miss Henny Penny was the special guest at Nashville's Harold D. Cooley Library last month during a special storytime. The program was part of a "Read  and Grow Story Program." Pictured above, Miss Henny Penny sings an interactive song while Corbin Clark, 3, and Nyren Coppege, 5, look on.
More ...
Bulluck wins award for role on NRMS Board of Education
Evelyn Bulluck, of the Nash-Rocky Mount Board of Education, was the 2014 recipient of the Raleigh Dingman Award for Outstanding Boardsmanship. To receive this award, which is given annually by the North Carolina School Boards Association (NCSBA), a board member must be peer-nominated by their local school board.
"This board chair's dedication to public education is recognized both locally and nationally," remarked NCSBA Executive Director Ed Dunlap.
More ...
MILITARY NEWS
Nicholas W. Place  has received an Army ROTC (Reserve Officers' Training Corps) scholarship to attend University Of North Carolina At Chapel Hill Army Rotc, N.C. Scholarships are awarded on a merit basis, reflecting academic achievement, extracurricular activities, physical fitness, specific performance or accomplishment, leadership abilities, and personal interviews.
More ...
ANTI-LITTERING CAMPAIGN
Dr. Bill Carver, President of Nash Community College, recently issued a challenged to all NCC students to participate in an Anti-Littering Slogan Contest. Advertising and Graphic Design Student Kelly Coleman of Nashville won the contest for developing the slogan, "Love Blue. Live Green." As the contest winner, she received $50 cash and her slogan will be used in promoting the college's anti-littering campaign.
More ...
Rocky Mount prepares for 59th Annual Christmas parade
The 59th annual Rocky Mount Christmas Parade will be held on Sunday, December 7, 2014 at 3 p.m. in Downtown Rocky Mount. The theme for this year's parade is Toys for Tots. Currently, the City of Rocky Mount's Parks and Recreation Department is seeking applications for parade entries.
According to Susan Ball, the City of Rocky Mount's special events coordinator, an application and a $50 entry fee are required to participate in the parade.
More ...
ROTARY MEETS
Rocky Mount Rotarian President Ron Green, at left, stands with  Randy Joyner, at right, from the Bridgestone Firestone Wilson Plant. Joyner spoke  to the Rocky Mount Rotary Club on November 17 at the club's regular meeting held at the DoubleTree hotel.
More ...
Health Care
Students at Red Oak Elementary School learned about health care careers and heart health from Nash Health Care nurses Joddy Amerson, the quality nurse clinician for the Nash Health Care Emergency Department (left) and Allison Manning-Williams, former ED director who is currently director of behavioral health services, (right).
More ...
A tried and true Thanksgiving survival guide


It's my favorite time of the year, Thanksgiving.
After all, what could be better than a feast that includes all of my favorite foods, the fact that no one expects me to do anything, and an afternoon nap is a requirement. It is such a great day, it even makes spending time with family in a confined space and watching football worth it.

More ...
Mike Brantley
Small business Saturday is truly a better deal!


Black Friday is just days away but don't worry, if you don't think you'll have the energy to shop on Friday after gorging yourself with turkey on Thursday, you're in luck! Many stores are now open on Thanksgiving Day so you can skip being with your family to shop!
Maybe you'll have some leftovers when you come back.

More ...
Amanda Clark
Please shop locally this holiday season!


By the time you have settled down for Thanksgiving and get around to reading this part of the paper –– and if you are a Black Friday shopper –– you've probably mapped out your plan of action for Friday to navigate to all the big box stores early Friday morning to catch all of the early bird deals. Or you might be heading out Thursday night since many of the big chains are opening Thanksgiving day.

More ...
Jo Anne Cooper
Holiday tips from Nashville Police Department
Is it me or has the season of "fall" disappeared from our calendars?  I mean - we just put away the Halloween decorations and whoosh…the weather turned cold.  Now, with the cold weather here and our thoughts directed toward Christmas, it is time to start thinking about holiday safety. 
First and foremost I would recommend "Awareness" on everyone's part.
More ...
Letter to the Editor:


Dear Editor:
Do we really have a broken immigration system or do we have a broken immigration law enforcement system?
 Approximately 60 percent of the citizens of the United States believe that we have a broken immigration law enforcement system. While less than 40 percent of the citizens believe that we have a broken immigration system.

More ...
1 opinion posted
Backward Glances


TREE LIGHTING –– This photo was originally published in The Graphic on November 30 1976 of the Christmas Tree Lighting Ceremony held at Tarrytown Mall. Officiating were Jake Rosenbloom (left) president of the Merchant's Association; Martha Dixon, Miss Santa Claus, and Rocky Mount Mayor Fred Turnage. The brief ceremony was followed by concerts by the First Baptist Church Sanctuary Choir of Scotland Neck and Steve Schmidt organist.

More ...
A PICTORIAL LOOK INTO THE PAST
Nash County Animal Friends' Notebook


It's that time of year again when we think about those in our lives that make our lives more fulfilling. We think of the things that we have to be thankful for, which often prompts us to think about worse situations that others are in. We step up and make donations or lend a hand to those in need.
All of us at NCAF would like to take this time to thank our community of supporters and volunteers.

More ...
Kristy Carney, NASH COUNTY ANIMAL FRIENDS

IN THE LANE. Northern Nash's Alexia Hines (with ball) drives for two points during last Thursday's home decision against East Wake High School.

BACK ON COURT


RED OAK -- On paper, it says that the Northern Nash Lady Knights graduated only one senior off last year's regional basketball qualifier.
But that loss was a massive one, as long-time star Alexus Hill has taken her talents to the Division I level at Gardner-Webb University.

More ...
GEOFF NEVILLE, Graphic Sportswriter

DRAWING A CROWD. Southern Nash High School running back Jaquay Mitchell is pursued by several Eastern Wayne defenders during last Friday night's action in the second round of the NCHSAA Class 3-AA State Football Playoffs.

Southern Stifled In Playoffs


STANHOPE -- For the second consecutive season, Eastern Wayne proved to be a challenging second-round nemesis for the Southern Nash Firebirds in the Class 3-A State Football Playoffs.
But another old foe -- the turnover bug -- would help put an end to the Firebirds' postseason aspirations.
Southern Nash turned the ball over six times, and Eastern Wayne picked up some clutch first downs while milking the clock in the fourth quarter en route to finishing off a 24-17 decision over SNHS in last Friday's playoff showdown at Firebird Stadium.

More ...
GEOFF NEVILLE, Graphic Sportswriter
Bishops' standout honored


FAYETTEVILLE -- The USA South Athletic Conference has announced its 2014 All-Conference awards for football, with a total of 64 student-athletes earning postseason honors.
North Carolina Wesleyan College had six different players garner accolades, led by senior running back Jacques Alston as the league's Offensive Player of the Year.

More ...
Staff Reports

ROY ON THE RUN. Ben Roy was outstanding as a defender this season for the Northern Nash boys soccer team.

Knights on region team


RED OAK -- Another big season from the Northern Nash Knights resulted in four players earning spots on the North Carolina Soccer Coaches Association's Class 3-A Region 3 All-Star Team.
Making the squad from Northern Nash were keeper Tristan Marshall, defenders Jacob Kauer and Ben Roy and midfielder Tyler Jones.

More ...
GEOFF NEVILLE, Graphic Sportswriter
Gridiron schedule finalized


CHAPEL HILL -- The North Carolina High School Athletic Association announced today the game times for the eight NCHSAA football championship games for the 2014 season, which will be played at just two locations.
BB&T Field in Winston-Salem and Carter-Finley Stadium in Raleigh will each host four contests.
One game will be played on Friday night, December 12, at both locations and then three games on Saturday.

More ...
Staff Reports
STATE FOOTBALL PLAYOFF GAMES


CHAPEL HILL -- Here are last Friday's second-round results and this Friday's third-round pairings for the Class 3-AA and Class 3-A State Football Playoffs.

More ...
Staff Reports
Bishops go 1-1 at hoops challenge


WINCHESTER, VA. -- The North Carolina Wesleyan College Battling Bishop men's basketball team handed host Shenandoah University a 75-65 loss last Saturday afternoon in the final game of the 2014 South Region Challenge.
Wesleyan's victory came on the heels of a 59-56 loss to Hampden-Sydney on Friday, leaving the Bishops with a 2-1 overall mark.

More ...
Staff Reports
COUNTY SOFTBALL STARS
SOFTBALL SUCCESS. The Nash County Parks and Recreation Department recently completed its 2014 Fall Adult Softball Open League. There were six teams in the league: Carolina Mercenaries, Stillwater, Lock N Load, Fastenal, Englewood Baptist Church, and Nashville United Methodist Church of God. Fastenal (above) was the regular season and tournament champion, while Stillwater was the tourney runner-up.
More ...
AIR BALL
Northern Nash's Kiara Spooner (right) tries to elevate for possession during last Thursday's home basketball game versus East Wake.
More ...
CONTACT
Southern Nash's Jaquay Mitchell (with ball) can't avoid an Eastern Wayne defender during last Friday's action in the Class 3-AA State Football Playoffs at Firebird Stadium.
More ...
SENIOR LEADER
Susannah Sykes (with ball) will provide a veteran presence this season for the Northern Nash Lady Knights under Head Coach Grover Battle.
More ...
TWENTY-FIVE WITH THE DRIVE
Northern Nash's Kiara Spooner makes a strong move toward the basket during last Thursday night's home basketball decision against East Wake High School.
More ...

CAST MEMBERS –– Pictured above are some of the cast members of "A Christmas Carol" which begins December 5 at Nash Arts.

A CHRISTMAS CAROL


"A Christmas Carol" has become a staple production during the holiday season at Nash Arts and this year, the show will enter its 13th season.
The show is set for December 5, 6, 12 and 13 at 7:30 p.m. and on December 7 and 14 at 2:30 p.m.
General admission tickets are $13, with tickets for senior citizens and children ages 12 and under at $11. Tickets can be purchased online at www.brownpapertickets.com/event/975696.

More ...
AMANDA CLARK, GRAPHIC STAFF WRITER AND JO ANNE COOPER, GRAPHIC PUBLISHER
Love it Live concerts coming to Nashville for the holiday
The Tar River Orchestra and Chorus announced two holiday concerts to be performed in Nashville this holiday season. The Children's Chorus Annual Holiday Concert and The Tar River Swing Band's Christmas Swings concert will both be held in Nashville this year.
Friday, December 5th the Tar River Children's Chorus and Tar River Strings kick off the holiday season with their traditional holiday concert.
More ...
CAROLYN JANET LANGSTON WHEELESS
Carolyn Janet Langston Wheeless, age 69, passed away   on Friday, November 21, 2014. She was born in Nash County,  on April 24, 1945 to the late Wade Langston and Betsy Finn Langston. She was also predeceased by her husband, Robert J. Wheeless.
More ...
ELLY DINTER BOSWELL
Elly Dinter Boswell, 84, of Bailey passed away Thursday, November 20, 2014.  Her funeral services were held Tuesday, November 25, 2014 at Joyner's Funeral Home.  Interment will follow in Evergreen Memorial Park, Wilson.  The Rev. Jonathan Ange  officiated.
More ...
HOWARD EUSTACE HAYNES
Howard Eustace Haynes, age 89, died on Wednesday, November 19, 2014. Born in Louisville, MS, on July 10, 1925, he was the son of the late Eustace Haynes and Florence Kinard Haynes. He was predeceased by his daughter, Helen Elizabeth ("Betsy") Haynes Anderson.
More ...
IDA LUCAS
ROCKY MOUNT –- Ida Lucas, 85, died on Thursday, November 20, 2014.
More ...
JAMES H. CHEEK, JR.
James H. Cheek, Jr., age 90, passed away Wednesday, November 19, 2014. He was born in Pocahontas, VA on April 19, 1924 to the late Hobert Cheek and Lilly Shumate Cheek. He was predeceased by his wife, Naomi Foster Cheek.
More ...
LOUISE BONE POLAND
Louise Bone Poland, age 81, passed away  Wednesday, November 19, 2014  Born June 23, 1933 in Nash Co., she was the daughter of the late Dotson Cecil Bone and Pearl Williams Bone of Elm City. She is also preceded in death by her husband of 59 years, Brice Sylvester Poland, Sr.
More ...
MARTHA RAE TANT
Martha Rae Tant, 71, of Middlesex passed away Wednesday, November 19, 2014.  A funeral was held Friday, November 21, 2014 at White Oak Hill Free Will Baptist Church, 3967 W. Hornes Church Road, Bailey.  The graveside service was held  Saturday in the Morgan Family Cemetery.  The Rev. Reuben Cason officiated.
More ...
SALLIE LEAKE
PORTSMOUTH, VA- Sallie Leake, 83, of Portsmouth, Virginia, and formerly of Whitakers, North Carolina, died in Virginia on Thursday, November 20, 2014.
More ...
THERESA DOZIER WARD BROWN
Theresa Dozier Ward Brown ''Aunt Tee'', 81, passed away Thursday, November 20, 2014. She was born December 8, 1932 in Nash County. Theresa was preceded in death by her parents Thomas Marvin and Lucile Parker Ward and her husband of 37 years Milton Eugene Brown.
More ...