Subscribe/Access
Advertisements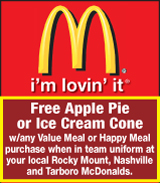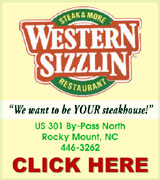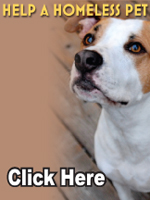 Sections
Member Options
Back
Nash board conveys pipeline concerns


A representative from Dominion Power spoke to commissioners on Monday about a proposed 550-mile pipeline from West Virginia to North Carolina that is being considered.
Michael Thompson, Manager of State and Local Affairs for Dominion Power, said 30 miles of the natural gas pipeline is proposed to come through Nash County, affecting 242 parcels.

More ...
AMANDA CLARK, GRAPHIC STAFF WRITER
Spring Hope teen killed on NC 58


A Spring Hope girl was killed early Sunday after being struck by a car on Highway 58.
According to Sgt. R.B. Baker, of the NC Highway Patrol, Cassidy Nichole Bales, 19, was walking down N. NC Highway 58 behind a male when a vehicle approached the two.
"They were walking in the roadway," Baker said.

More ...
AMANDA CLARK, GRAPHIC STAFF WRITER

HOMES FOR TROOPS –– Army Sergeant Michael Beck is greeted at the home site by Homes For Troops Representatives, community members, fellow soldiers, and retired military. Beck lost both legs during his first deployment.

Homes for Troops benefits local injured soldier


According to Army Major Leland Pearson, two words can easily be used to describe Army Sergeant Michael Beck: compassion and resilience.
Those characteristics have been played a big role in Beck's life since returning home from Iraq, where he lost both of his legs during his first deployment after a mortar landed behind Beck at his bunker.

More ...
AMANDA CLARK, GRAPHIC STAFF WRITER
Teen gets life sentence for murder
A teenager was sentenced to life in prison last week for murdering his father and step-mother.
According to information from the District Attorney's Office, 19-year-old Jacob Whitfield was convicted of first degree murder in the death of his father, Brian Whitfield, 44, and second degree murder in the death of his step-mother Charisma Whitfield, 31.
More ...
DAVENPORT
Drug bust nets five arrests
The Nash County Sheriff's Office recently arrested five individuals for selling drugs in the county.
The arrests, which occurred last week, were a part of a continuous investigation into drug dealers operating in and around Nash County. More arrests are anticipated.
During this investigation, authorities seized 6.5 grams of crack cocaine, eight grams of powder cocaine, 23 prescription pills, 16 dosages of heroin, 1.9 grams of marijuana and a large quantity of rifle ammunition.
More ...
School board considers student credit program


The Nash-Rocky Mount School Board is considering a new way to earn high school credit without having to attend classes. The new Credit by Demonstrated Mastery (CDM), if approved, will allow students to skip classes for which they have shown proficiency, thus allowing for earlier graduation. It will also allow them to earn enrichment credit for other courses as well.

More ...
AMELIA HARPER, GRAPHIC CORRESPONDENT
Good Samaritan saves accident victim Saturday


An early morning wreck landed a vehicle in water with its driver pinned and trapped Saturday, but  due to the quick action of a Good Samaritan, the victim is alive.
Shortly after 7 a.m. Saturday, the Nash County 911 Communication Center received reports that a vehicle was overturned and in the water. Stoney Creek Rescue Truck 3R was  dispatched along with Nash EMS Unit 9.

More ...
SPECIAL TO THE GRAPHIC, BY BOB BARTOSZ
Castalia town board mulls town seal, park sign


Eagle Scout candidate Logan Wood came to the Castalia Town Hall meeting held on September 9. Wood came to present a draft for a plan to erect a park sign for Castalia's planned recreation facility as part of his Eagle Scout project, requesting approval for the design from the town board.
For the most part, the board approved of the sign design.

More ...
AMELIA HARPER, GRAPHIC CORRESPONDENT
Middlesex man receives life sentence for drugs
A Middlesex man was sentenced to life in prison for a drug trade operation that operated in the Middlesex area. Several others were also sentenced for their involvement in the operation.
Chief United States District Judge James C. Dever III sentenced Anthony Wayne Wiggins, 51, to life imprisonment followed by 10 years of supervised release in federal court last week.
More ...
TONEY
Officers nab larceny suspects
The Nash County Sheriff's Office assisted Nashville Police Officers in apprehending two larceny suspects last Wednesday.
Deputies responded to Nashville's Wal-Mart last Wednesday to assist Nashville's Police Department in locating a larceny suspect that had fled the store.
More ...
NASHVILLE POLICE BRIEFS
INCIDENTS
A counterfeiting - possessing/concealing - was reported on 9/1/14 at Kangaroo Gas Station, 367 W Washington Street
A damage to property (vandalism) and breaking and entering a residential was reported on 9/2/14 at 913 S Brake Street
More ...
NASH COUNTY SHERIFF'S OFFICE REPORTS
An assault with a deadly weapon was reported on 8/30/14 at 222 W Washington Street
A larceny of a credit card was reported on 8/30/14 at 8915 School Street
An assault was reported on 8/30/14 at 9532 Lancaster Store Road
A financial card fraud was reported on 8/31/14
More ...
NPD gets drop box for citizens to dispose of meds


The Nashville Police Department now has its own medicine drop box to allow the public another way to safely dispose of unused medications.
The drop box was made possible through a CVS Caremark Community Grant, said Community Services Officer Jennifer Bull.
"Thanks to CVS for giving us the opportunity to make Nashville a safer place," Bull said.

More ...
AMANDA CLARK, GRAPHIC STAFF WRITER
NPD, NFD denied grants


Nashville Fire Chief Randy Goodbrod and Police Chief Tom Bashore came before council members on Tuesday night with ideas to fund equipment needs originally planned for purchase through grant monies.
Both departments were recently denied grants that would assist the departments in purchasing needed equipment.
Goodbrod told council members that the department was in need of new self-contained breathing apparatus and had planned to purchase new ones with an Assistance to Firefighters Grant (AFG).

More ...
AMANDA CLARK, GRAPHIC STAFF WRITER
Nash Health prepares for Lights of Love
The Nash Health Care Volunteer Auxiliary is continuing the popular tradition of the "Lights of Love" project with its 11th annual illumination, which will raise money toward the auxiliary's five-year, $25,000 pledge to the Pediatric Emergency Department.  Now is the time to purchase a light in honor/memory of someone for the 2014 event.
More ...
Self-defense classes
Cooley Library hosted self-defense classes last month, taught by Sensei Allen Clark, of Nashville Academy of Martial Arts. The classes were for ages two and up. Pictured above, Nashville Academy of Martial Arts student Aaron Dornseif (at right in front) shows seven-year-old Kailyn Hendricks (at left in front) blocking techniques while at the same time, Kailyn's sister, Ja'Kaila (at left in back), 5, learns the same from Sensei Clark.
More ...
On stage
Patrons of the Rocky Mount Farmers Market were entertained last Saturday by Mary Ruth & The East Pointe Band. The Rocky Mount Farmers Market, located at 1006 Peachtree St, Rocky Mount, is open every Saturday from 8 am  - 1 pm through November 22.
More ...
RED OAK NEWS


Red Oak Baptist Church welcomes Anna Brooks Murray who united with the church and will be baptized.
Several ladies attended the Bible study at Fountain Correctional Center in Rocky Mount on Monday, September 1.  Marilyn Boone led the study.  Others participating included Jean Mellor, Maureen Williams, and Hazel Hill.

More ...
Suzy Pearce
PEACHTREE COMMUNITY NEWS


The worship service at Peachtree on Sunday morning was a '9/11 Patriot's Day Service'.  Special thoughts were given to the memory of those who lost their lives in the terrorists' attacks on that infamous day.  The choir sang "A prayer for America' under the direction of the pastor.  For the meditation, Jane May played a beautiful piano arrangement of "God Bless America".

More ...
BARBARA HARDISON
BEULAH COMMUNITY NEWS


As I told you last week, our minister at Beulah Church of Christ will be leaving and Sunday the 14th of this month will be his last sermon at Beulah. We pray that Daniel and his family will be blessed as they leave and with the decision they have made to move from the Beulah Community. As of now, I have not been told if any decision have been made on getting another minister for our congregation but we pray that will happen soon.

More ...
WILMA ENROUGHTY
Bethel Heroes recognize veterans
The United Daughters of the Confederacy,  Bethel Heroes Chapter 636 proudly  honors veterans of all wars.  Recently a ceremony was held by them  to bestow a Cross of Military Service for World War II posthumously to two of World War II veterans.
More ...
Why I don't like football much anymore


I don't know if it was the Redskins' missed extra point or the Redskins' blocked punt. It could have been the ECU interception thrown by the most underrated quarterback in the nation. It could be the Pirates let one get away they should have one.
But, regardless, it has hit me.
I don't like football anymore.

More ...
Mike Brantley
I will always be outnumbered at home


In about five more months, my life is going to get a bit more hectic.
Allen and I will be welcoming our third little boy to the family in February.
Yes, you heard that right.
We are expecting another baby. Another little boy.
And yes, I do know how pregnancy happens.

More ...
Amanda Clark - 1 opinion posted
There is no privacy on social media sites


During a recent conversation with Nash-Rocky Mount Schools Public Information Officer, Patricia Hollingsworth, I realized how vulnerable our personal privacy has become –– even in a society that spends so much time and money protecting privacy!
Our conversation was initiated due to our difference of opinion as to whether local newspapers should have been allowed to cover a recent mock drill.

More ...
Jo Anne Cooper
Backward Glances


DOWNTOWN NASHVILLE 1962 –– This photo of Washington Street was found in The Nashville Graphic's 1962 archives.

More ...
A PICTORIAL LOOK INTO THE PAST
Nash County Animal Friends' Notebook


Nash County Animal Friends is in need of some supplies. We do our best to help the shelter employees make the pets more comfortable. Many of them are dirty, itchy, flea-ridden, dehydrated or starving. Here is a list of items that we are always in need of: Flea/tick prevention; Intestinal wormer; Wet dog and cat food; Dry dog and cat food; Cat litter; Dawn dish detergent (original blue); Flea/tick shampoo; Clorox or Lysol wipes; Paper towels; Puppy pads; Antibacterial hand soap; Martingale collars, new or used.

More ...
Kristy Carney, NASH COUNTY ANIMAL FRIENDS

PORTILLO'S PLAN. Southern Nash's Mike Portillo (left) tries to escape the Bunn defense during last Friday night's non-conference football showdown in Franklin County. The host Wildcats earned a hard-fought 31-27 victory.

Firebirds Edged By Bunn, 31-27


BUNN -- Southern Nash and Bunn have engaged in their share of monumental football thrillers through the years.
This one might be at or near the top of the list.
In what was expected to be a between-the-tackles grudge match, Bunn used several big plays to put together a substantial lead -- only to see the Firebirds return the favor with a late flurry.

More ...
Staff Reports

THE START OF SOMETHING SPECIAL. Members of the Nash Central High School cross country team (center) take off at the beginning of the boys race at the Northern Nash Fighting Knights Invitational Meet.

FIRST STEP FOR NN


RED OAK -- Northern Nash is in a footrace to obtain what has been an elusive goal for the Knights' boys cross country program.
Northern has put together a strong history of distance success under veteran coach Jeff Dodrill, but the Knights haven't won a regional championship since the 1990s.

More ...
GEOFF NEVILLE, Graphic Sportswriter
Knights stopped by Vikes


NASH COUNTY -- For the second consecutive week, Rocky Mount was the only Nash County public high school to come away with a varsity football victory.
The other three squads -- Southern Nash, Tarboro and Nash Central -- were all defeated in non-conference gridiron action.

More ...
Staff Reports
NNHS nabs road victory


PINETOPS -- Northern Nash High School got off to a slow start but rebounded quickly last Tuesday to secure a three-set volleyball victory against the SouthWest Edgecombe Lady Cougars.
Scores were 26-24, 25-12 and 25-12 in favor of the Lady Knights.
Senior Kaitlyn Glover sparked Northern Nash by delivering a whopping 12 service points in a row.

More ...
Staff Reports

QUICK ON HIS FEET. Southern Nash's Cristian Salazar (right) advances the ball during last Tuesday evening's road triumph at Louisburg.

SN Takes Two Of Three


STANHOPE -- Southern Nash took part in a Franklin County trifecta last week in boys soccer action -- and it proved to be a profitable experience for the Firebirds.
The three-game swing against schools from the neighboring county began last Tuesday as the Firebirds took a trip to Joyner Park to tangle with the Louisburg Warriors in a non-conference matchup.

More ...
GEOFF NEVILLE, Graphic Sportswriter
Louisburg rolls past Rocky Mount Prep


ROCKY MOUNT -- The Louisburg High School Warriors used a methodical approach toward gaining a football victory against the Rocky Mount Prep Jags last Friday at the Rocky Mount Athletic Complex.
Louisburg quickly rebounded from a tough loss last week at Franklinton by drubbing the Jaguars by a 49-0 margin.
LHS will carry a 2-1 overall mark into a bye week.

More ...
DAVE BUCK, Correspondent

WON'T BE DENIED. Nashville junior varsity running back Jayden Whitaker picks up some yardage during his club's road loss last Saturday against the homestanding Enfield Warriors.

JV Room To Grow


ENFIELD -- Nashville's young junior varsity team had quite an opening task last Saturday during a season-opening matchup against the Enfield Warriors.
Enfield always boasts a solid program, and the Warriors are once again lined up for a strong squad on both the junior varsity and varsity levels.

More ...
GEOFF NEVILLE, Graphic Sportswriter
Mudcats' players are honored


ZEBULON -- The Carolina Mudcats have announced that left-handed pitcher Ryan Merritt received the Willie Duke award for his accomplishments on the mound during the 2014 campaign and right-handed pitcher Jacob Lee earned the Ed Hales award for his selfless involvement in community service.
The Willie Duke award is presented annually by the Mudcats to the player who best symbolizes the spirit and dedication to baseball exhibited by Willie Duke.

More ...
Staff Reports
Nash Co. kicks off year


PINETOPS -- The Nash County Jr. Firebirds kicked off their Eastern North Carolina Football League season last Saturday against the homestanding SouthWest Edgecombe Cougars. 
In the rookie game, the Firebirds  got off to a great start with Jordan Vick taking the first play from scrimmage 80 yards for the score. 

More ...
Staff Reports
Big East golf begins


ROCKY MOUNT -- The Big East Conference girls golf schedule began last Thursday with a nine-hole match at Northgreen County Club.
Five league teams participated in the event, with a total of 25 players teeing off.
Wilson Fike was the team winner with a stroke score of 125.

More ...
Staff Reports
Southern wins tennis match


LOUISBURG -- Southern Nash High School's girls tennis team traveled to Louisburg last Wednesday and earned a 6-3 victory in non-conference action.
Southern, coached by Brad Joyner, improved to 2-2 overall following the convincing triumph.
The Ladybirds claimed decisions in each of the Top Four singles matches en route to the team victory.

More ...
Staff Reports
NC Wesleyan topped in opener


ROCKY MOUNT -- Playing its first home night game in program history, the Battling Bishop football team of North Carolina Wesleyan College fell by a 40-19 score to Stevenson University in last Saturday's season opener at Bishop Stadium.
Jacques Alston recorded a 93-yard kickoff return for a touchdown and fellow senior James Wallace tallied a game-high 12 tackles, but it would not be enough to thwart the Mustangs' 468 yards of total offense.

More ...
Staff Reports
Wrestling scheduled in Nashville


NASHVILLE -- The AIWF World Title will be at stake Saturday when a Born Enemies wrestling card will be featured at the Nashville National Guard Armory.
The armory is located at 1030 Eastern Avenue.
The title match will see Damien Wayne tangle with Justin Overstreet.

More ...
Staff Reports
Battling Bishops back on the links


GREENSBORO -- North Carolina Wesleyan College's golf team opened its 2014 fall season on Monday at the Greensboro College Shootout, a two-round event played at the par-72 Bryan Park Golf Course.
The Battling Bishops managed a 2nd-place finish as a team, trailing only host Greensboro College in the standings and downing USA South foe Averett by 25 strokes.

More ...
Staff Reports

SPEED UP THE SIDELINE. Nashville's Tavion Cox returns a kickoff for good yardage during last Saturday's road varsity football loss against the Enfield Warriors.

Tough Opening Game


ENFIELD -- During recent jamboree and scrimmage action, it quickly became apparent to Jim Glover that Enfield was going to be one of the top clubs this fall in the always-competitive Eastern North Carolina Football League.
That didn't necessarily sit well with Glover, as his Nashville Hornets were scheduled to open their campaign last Saturday afternoon against the talented Warriors.

More ...
GEOFF NEVILLE, Graphic Sportswriter
A STRONG SURGE
Northern Nash's Briana Winham makes a move up the standings during last Saturday's invitational girls race.
More ...
ALL ABOUT GOING LOW
Southern Nash's Mizael Mendoza gets close to the ground to execute this header during last Tuesday night's road decision against the Louisburg HS Warriors.
More ...
CENTURY MARK
Grant Jones rushed for over 100 yards last Friday night for the Southern Nash Firebirds during their road setback against rival Bunn HS.
More ...
ONE LAST KICK
Topsail's Trent Pyrtle and Northern Nash's Jordan Lucas sprint toward the finish line last Saturday.
More ...
RUN THIS WAY.
Meet Director Jeff Dodrill points toward the course during the boys portion of the Northern Nash Fighting Knights Invitational cross country event in Red Oak.
More ...
TEAM UNITY
Northern Nash's boys cross country runners prepare for last Saturday morning's invitational race.
More ...
FALL CONCERT
The first concert of the 2014 fall season at Warren County's historic Cherry Hill will feature a French/American duo including flautist Nicolas Duchamp and pianist Barbara McKenzie. For two decades Duchamp enjoyed an elite Paris-based orchestral and worldwide teaching career before moving to New York City  to become the principal flute of the New York Symphony Orchestra which later merged with the New York Philharmonic.
More ...
NASH ARTS CALENDAR
Meet the author reception with Mandy Bailey in celebration of her first publication, "The Rhythm Ninja", Friday, September 19, 6-8pm (Free event)
Men In Black: Cash, Conway, & Elvis –– featuring Alvin Smith, Jeff Barnes, and Wrenn Mangum, Saturday September 20 at 7pm. $22 General admission/$27 reserved*
More ...
ANN TILLSON FULGHAM WILROY
Ann Tillson Fulgham Wilroy, age 88, passed away on Wednesday, September 3, 2014. Arrangements by Wheeler and Woodlief Funeral Home, Rocky Mount.
More ...
ANNETTE R. ANSTEAD
Annette R. Anstead, 73, passed away, Thursday, September 4, 2014. She was born March 19, 1941 in Warren County.  She was preceded in death by her father, Lonnie C. Richardson, sister, Ezell Richardson, and brother, Daniel Richardson.
More ...
CASSIDY "NENEE" NICHOLE BALES
Cassidy "Nenee" Nichole Bales,19, passed away, Sunday, September 7, 2014. She was born in Wilson County September 3, 1995. Nenee was preceded in death by her father, Tony Bales, cousin, Matthew Bottoms and Great-Granddaddy Ray, great-paternal grandparents, Dorothy and Omus Whitley.
More ...
GEORGE ALLEN VALENTINE
George Allen Valentine, 89, passed away on September 5, 2014. He was born in Richmond, Virginia on November 15, 1924 to the late George Conway Valentine and Mary Ricker Valentine. He was preceded in death by his loving wife, Mary Byrd Bott Valentine and son, George Allen Valentine, Jr.
More ...
JOHN BARRIE SMITH
John Barrie Smith, age 72, passed away on Sunday, September 7, 2014. Born in Rocky Mount on April 26, 1942, he was the son of the late Charlie Smith and Mabel (Warbritton) Smith. He was preceded in death by one sister, Violet Davis and one sister-in-law, Francie Smith.
More ...
LELA EUDORA "SIS" WALTON
Lela Eudora "Sis" Walton, 86, of Madison Heights, passed away on Tuesday, September 9, 2014. She was predeceased by her husband, Lindy Earl "Red" Walton. Born on May 11, 1928 in Nash County, NC, she was the daughter of the late John Henry and Essie Lee Massey Denton. In addition to her parents and husband, she is preceded in death by a sister, Doris Denton Sullivan and three brothers, Roy Denton, Jimmy Denton, and Roger Denton.
More ...
LOUISE WHITEHEAD
Louise Whitehead, age 82, died September 4, 2014. She was born in Nash County on January 6, 1932 to William Ernest Anderson and Annie Massey Anderson. In addition to her parents, she is preceded in death by her first husband, Allan Edwards; one daughter, five sisters, and three brothers.
More ...
RUSSELL W. WILLETT, JR.
Russell W. Willett, Jr., age 74, passed away on September 7, 2014 in Rocky Mount. Born in Hagerstown, Maryland on February 29, 1940 he was the son of the late Russell Willett, Sr. and Elizabeth Palmer Willett. He was also preceded in death by a sister, JoAnn Willett Taylor.
More ...
SHIRLEY RUTH JOYNER SPEIGHT
Shirley Ruth Joyner Speight, 70, passed away, Friday, September 5, 2014. She was born in Nash County on December 21, 1943. She was preceded in death by her father, Clifton Joyner, two brothers, Willie and Delton Joyner.
More ...
VIOLA STATON NICHOLSON
Viola Staton Nicholson, 76, died on Saturday, September 6, 2014. Funeral services were held on Wednesday, September 10, 2014 at Zion Cross Baptist Church in Whitakers.   Arrangements by H.D. Pope Funeral Home in Rocky Mount.
More ...
WILLARD FRANCIS HEDRICK
SUFFOLK, VA - Willard Francis Hedrick, age 84, passed away  September 5, 2014. Born on March 29, 1930, he was the son of the late George Francis Hedrick and Norine Hardey Hedrick. He was predeceased by his son, Jeffery Wayne Hedrick and one brother, Stuart Hedrick.
More ...
WILLIE EDWARD POWELL
ROCKY MOUNT –– Willie Edward Powell, age 81, died on Saturday, September 6, 2014.  Arrangements are incomplete and will be announced by H.D. Pope Funeral Home, Rocky Mount.
More ...