Subscribe/Access
Advertisements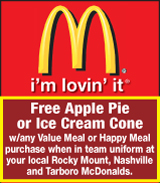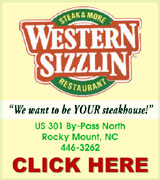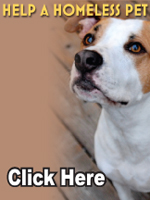 Sections
Member Options
Back
Town EMS Station agreement approved


Nashville's EMS Station is one step closer to becoming a reality.
Nash County Commissioners and Nashville's Town Council have agreed on an interlocal cooperation government agreement related to the proposed project, which was initially approved for funding in Nash County's 2013-2014 budget. Because the project has not started, the $400,000 budgeted has been rolled over to be included in the upcoming 2014-2015 Fiscal Year.

More ...
AMANDA CLARK, GRAPHIC STAFF WRITER
Library head to serve on state committee


The Library Services and Technology Act (LSTA) Advisory Committee has appointed Nashville Cooley Library Director Brian Booth as a member of the group.
The LSTA Advisory Committee provides leadership for the federal library program in North Carolina.
The committee has the responsibility for advising the State Librarian on LSTA needs, plans, priorities, and
policies; annual plans and funding priorities; and evaluation of the LSTA program.

More ...
AMANDA CLARK, GRAPHIC STAFF WRITER

RELAY - Courtney Moss (at left) and Martha Massengill (at right) walked a lap at the beginning of the Mini Relay event for Moss's grandmother and Massengill's sister, Carole Braswell, who passed away in December.

Relay for Life, part two


A storm once again forced Relayers to head for cover at a makeup Relay for Life event held Saturday at the Rocky Mount Athletic Complex.
The mini Relay event was held because storms forced the event to be cancelled in April. Co-Chair Nikki Hanson said the event Saturday was meant to once again honor survivors.

More ...
AMANDA CLARK, GRAPHIC STAFF WRITER
Castalia's July 4th Celebration honors vets


Local veterans will once again receive the red carpet treatment at this year's Castalia's July Fourth celebration.
The event is set for Friday, July 4th and will kick off at 9 a.m. with a car show in front of the Castalia Fire Department. Craft and food vendors will open at 11 a.m.
At 12 p.m., an Honorary Veteran Service is scheduled at Smalltown USA, to honor local veterans.

More ...
AMANDA CLARK, GRAPHIC STAFF WRITER
NPD SPOTLIGHT
The Nashville Graphic is introducing officers of the Nashville Police Department each month as part of an "Officer Spotlight" series.  The articles are featured the last Wednesday of each month  to help Nashville residents get to know the officers who protect and serve their communities.
Officer name: Tiara Joyner
More ...
Nash County women publish book of poetry


Two friends have joined forces and published a book of poetry.
Beverly Harless and Carol Hagan recently published "Inspirational Poetry for Southern Chicks."
Harless, of Nashville, and Hagan, of Elm City, decided last August to do a book together after Harless published her first book, "One Night of Regret: A Story of Restoration and Grace."

More ...
AMANDA CLARK, GRAPHIC STAFF WRITER
On a Whim celebrates grand opening in Nashville


A chance visit to what used to be The Funky Trunk led to the creation of another business, On a Whim.
Nicole Elliott-Taybron and Phyllis Woodley were visiting the Funky Trunk one day when they discovered the building would soon be available.
The two worked together and Elliott-Taybron said she had always had a desire to have a business.

More ...
AMANDA CLARK, GRAPHIC STAFF WRITER
U.S. Cellular to open local store July 1st in Nashville


U.S Cellular is opening a store in Nashville.
Sunshine Wireless will open on Tuesday, July 1, said Johnny Thompson, the owner of the store.
This is the fifth location for Sunshine Wireless. Others are located in Tarboro, Greenville, Farmville and Ayden.
Thompson said though he doesn't select the location, he is thrilled to be coming to Nashville, as he has family in the area.

More ...
AMANDA CLARK, GRAPHIC STAFF WRITER
Two file for Soil and Water Board


Two seats are up for grabs for Nash County Soil and Water Conservation Supervisor and so far, two have filed for the seats.
The seats are currently occupied by Willie Harrison, of Castalia, and Bobby Joe Fisher, of Rocky Mount.
Harrison has filed for re-election.

More ...
AMANDA CLARK, GRAPHIC STAFF WRITER
Local charged with insurance fraud
A Rocky Mount woman was arrested and charged with insurance fraud.
Insurance Commissioner Wayne Goodwin said that Latoya Sweet Whitaker, 28, of Rocky Mount was arrested and charged with four counts of insurance fraud, four counts of obtaining property by false pretense and one count of attempting to obtain property by false pretense.
More ...
NASHVILLE POLICE BRIEFS
INCIDENTS
A damage to property (vandalism), larceny after a breaking and entering, breaking and entering a residential, larceny after breaking and entering of cat, larceny of a chose in action, safecracking and financial card theft were reported on 6/16/14 at 203 Village Court
A possession of marijuana and possession of drug paraphernalia were reported on 6/16/14 on S. First Street
More ...
NASH COUNTY SHERIFF'S OFFICE REPORTS
A breaking, entering and larceny of a residence was reported on 6/16/14 at 11202 E NC 97
A narcotics violation was reported on 6/16/14 at 1213 E Hilliardson Road
A larceny of a motor vehicle was reported on 6/17/14 at 12552 Spring Branch Lane
A breaking, entering and larceny of a business was reported on 6/17/14 at 2299 Bass Road
More ...
TEA TIME AT THE B&G CLUB
Nashville's Boys & Girls Club hosted a tea party for ladies ages five to nine  on Tuesday, June 10 at the club. The tea party was the idea of Program Assistant Brenda Hagans. Pictured above, Hagans serves snacks to Tynderea Richardson.
More ...
Keith, Cogdell unite in marriage
Brittany LeeAnn Keith and Wesley Brooks Cogdell were married on May 3, 2014 at Olive Grove Baptist Church in Creedmoore, NC. Reverend Jonathan Barbee performed the double ring ceremony.
The bride is the daughter of Mr. and Mrs. Ray Keith of Creedmoor. She is a 2007 graduated of South Granville High School and a 2011 graduate of Barton College. She is employed with NC Mutual Drug in Durham.
More ...
ENGAGED
Mr. and Mrs. Tony Knight of Rocky Mount announce the engagement of their daughter, Lauren Dianne Knight, to Aaron Thomas Pike. He is the son of Mr. and Mrs. Bob Pike of Nashville. The wedding will take place August 2, 2014 at Sunset Avenue Baptist Church in Rocky Mount.
More ...
Sewing Camp
Gabrielle Stewart sews a strap on a handle during an advanced sewing camp, hosted by Nash County 4-H. The advanced sewing camp is being held this week while a beginner sewing camp was held last week. Nash County 4-H is sponsoring several camps for youth this summer.
More ...
UNC Pembroke honor students
UNC Pembroke has announced Chancellors and Honors lists for the Fall Semester 2014. 
Nash residents named to the Chancellor's List include Alexis Kara Cooper, of Rocky Mount.
Students are eligible for the Chancellor's List if they achieve a minimum semester quality point average of 3.7 while passing at least 12 semester hours of course work; none of the 12 hours may be Pass/Fail.
More ...
50TH REUNION
Nashville High School Class of 1964 held their 50th class reunion  June 7th in downtown Nashville at the Nashville Exchange.
More ...
Local photographer's work earns award and publication
A photograph created by Angela Blankenship of AB Photography in Nashville recently earned the Distinguished Children Portrait Award and has been accepted into the Loan Collection of  Southeastern Professional Photographers of America's (SEPPA) 2014 District Photographic Competition.  Encompassing the entire southeast of the continental United States,  SEPPA is the largest regional affiliate of the Professional Photographers of America with over 4,000 members. 
More ...
Beam signing
Following  graduation ceremonies, Nash Community College graduates, trustees, faculty, staff and students participated in a "beam signing" in the College's Fenner Memorial Clock Courtyard. The beam will be used in the construction of the College's new Continuing Education and Public Services Building. The new building is expected to open next year.
More ...
Turner prepares for third mission trip to Cambodia
Kay Turner will soon be leaving her first home in Nashville for what is becoming her second home, as she prepares for her third mission trip to Cambodia.
Turner will leave July 1 and spend over a month teaching English at the Clever Child international School (CCIS) in Kampong Thom, Cambodia.
More ...
MILITARY NEWS
Navy Seaman Brandee Q. Coley, daughter of Cassandra Coley of Rocky Mount, recently completed U.S. Navy basic training at Recruit Training Command, Great Lakes, Ill.
During the eight-week program, Coley completed a variety of training which included classroom study and practical instruction on naval customs, first aid, firefighting, water safety and survival, and shipboard and aircraft safety. An emphasis was also placed on physical fitness.
More ...
SEWING CAMP
4-H Summer Camps kicked off last week with beginner sewing. The campers learned how to thread sewing machines, reading patterns and general sewing instructions. The girls made an apron, t-shirt tote bag, plastic bag holder and embellish a t-shirt. Pictured on the front row (L-R) is: Anna Riegel, Cadi Gall and Olivia Daughtridge. Pictured on the back row (L-R) is; Lydia Richardson, Kiley Phelps, Jayde Hines and Kayla Wood.
More ...
TOPs 2K Kidney Walk
Fresenius Medical Care held its first ever TOPs 2K Kidney Walk to raise awareness about kidney disease. The event was held on Saturday, June 14 at Nash Community College and in addition to the walk, included face painting, team photos, as well as information on chronic kidney disease.  Proceeds from the event went to the National Kidney Foundation (NKF). Pictured above, Regional TOPs Specialist II, Amy Murray, walks with pride at the First Annual TOPs 2k Kidney Walk.
More ...
Nash County Blood Drives for July 2014
Tuesday, July 1 from 10:30 a.m. until 2:30 p.m. at Outback Steakhouse, 210 Gateway Boulevard
Tuesday, July 1 from 3 until 7 p.m. at the Red Oak Volunteer Fire Department, 7951 Red Oak  Boulevard
Wednesday, July 2 from 2 until 6 p.m. at Mike Keffer Chrysler Jeep Dodge, 1340 S. Wesleyan Boulevard
Monday, July 7 from 3 until 7 p.m. at St. Paul Baptist Church, 2423 Hunter Hill Road, Rocky Mount
More ...
Locals graduate from Barton
Two hundred and fifty-one Barton College seniors and six Barton College graduate students received diplomas on Sunday, May 11, during the school's 112th annual commencement exercises.
Participating in the ceremony were Barton students who completed their baccalaureate degree requirements in December 2013 and May 2014, and baccalaureate candidates who expect to fulfill requirements over the summer, as well as graduate students who completed their Master of Education degree in Elementary Education (M.Ed.).
More ...
Scholarships awarded
The Nash Community College Board of Trustees recently awarded scholarships to students Olvette Arrington and Stuart Ann Prince. Arrington, of Rocky Mount, holds a 4.0 GPA as a full-time Criminal Justice Technology student. Prince, of Bailey, is a part-time student planning to enroll in the Physical Therapist Assistant program. Established in 1984 to recognize academic achievement, the Board of Trustees scholarships are awarded annually to deserving Nash Community College students.
More ...
NCC and Barton College announce partnership
Nash Community College and Barton College have announced a partnership through the establishment of two new articulation agreements. The purpose of the articulation agreement is to promote a seamless pathway for qualified transfer students from Nash Community College to pursue a bachelor's degree at Barton.
"We are excited that Barton College recognizes the value of the associate degree and how it blends smoothly into the baccalaureate transfer program," said Dr. Bill Carver, president of Nash Community College.
More ...
PEACHTREE COMMUNITY NEWS


Peachtree folks gathered for worship on a beautiful, summery morning.  Pastor Whitehouse gave a gracious greeting to those present.  Sanctuary flowers were given by Beverly Wilson and Barbara Hardison in memory of Beverly's father, John Beverley Privette.
The Peachtree Men's Chorus sang a beautiful arrangement of 'The Lord's Prayer'.

More ...
BARBARA HARDISON
RED OAK NEWS


Women in Action will meet at Red Oak Baptist Church on Thursday, June 26 at 6:30 pm.
The second week of Bible study at Red Oak United Methodist Church was wonderful! Nine people enjoyed discussing chapter 2 of the book of Esther.  Anyone can join at any time.  The next study will be at 6:00 pm on Friday, June 27 and will focus on chapter 3 of Esther.

More ...
Suzy Pearce
What sport is it that is making us all tingly


I will admit I was one of those people who trashed soccer a decade or so ago.
I said it would be more fun if you gave the players sticks and let them hit each other. I said it was boring. I said the field was too big. I said I'd never like it.
But as my mama has always said, "Never say what you ain't going to do." Mama's context for that statement was more directed towards statements I'd made or behaviors I'd demonstrated, but it has applied to very many things.

More ...
Mike Brantley
Our little chicken has some identity issues


It's been almost two years since we ventured into the world of chicken ownership.
It's been an interesting two years.
I'm still waiting on Allen to finish the chicken coop that the chickens were able to somehow destroy and escape from. Today, they just wander around the yard and seem pretty content with that.

More ...
Amanda Clark
Rocky Mount's mall isn't closing! Online hoax spurs rumor mill


Last week I received a phone call asking if I had heard that Golden East Mall was closing its doors in July. The person had seen the "official news story" link on Facebook. I responded that I highly doubted such a large retail facility would just shut down so quickly without several months of notification to its community, but I would check it out. I began searching for the link and quickly found it to be a hoax, which is not so uncommon these days. But what was very concerning was that the news link plagiarized an official news source name, ABC Media.

More ...
Jo Anne Cooper - 1 opinion posted
Backward Glances


LIONS CLUB OFFICERS –– This photo originally published June 22, 1972.

More ...
A PICTORIAL LOOK INTO THE PAST
Nash County Animal Friends' Notebook


What did you do?  Why did your dog come into the Shelter?  Did you not neuter him or spay her, then your dog went  looking for love in all the wrong places?  Did you just not love your dog?  Did you think that it was OK to let your dog run around with no ID?  Did you not realize that your dog has a soul?  That their  feelings gets hurt?

More ...
Carol Vierela, NASH COUNTY ANIMAL FRIENDS

BELK'S BEST. Birchwood CC's Julie Belk heads toward the finish line during her pup race as part of last Thursday's road swim meet against Westridge.

A QUICK STRIKE


ROCKY MOUNT -- Westridge was well on its way to a season-opening victory over Birchwood last Thursday -- but the weather would eventually get in the way.
Competitors made it through three events before action was called midway through the freestyle due to lightning.
The backstroke was not held.

More ...
GEOFF NEVILLE, Graphic Sportswriter
King and Allen are honored


NASH COUNTY -- A newcomer and a reliable veteran were among the chief honorees on the All-Big East Conference baseball squad for the 2014 campaign.
Northern Nash's Leonard Allen, in his first year as the Knights' head coach, was the pick as the Big East Coach of the Year.

More ...
GEOFF NEVILLE, Graphic Sportswriter

MIZELLE THE SOCCER MASTER. Former Northern Nash High School standout Chris Mizelle has been selected as the new boys soccer coach at Wilson Fike. Mizelle will meet his former team in league competition.

Mizelle Tabbed By Wilson Fike


WILSON -- Even when he was a high schooler at Northern Nash, Chris Mizelle was being touted as a future soccer coach by Knights' skipper Joe McCarthy.
It didn't take long for that dream to be realized. And even when Mizelle decided to work toward becoming a coach, he never knew it would happen at the ripe age of 23.

More ...
GEOFF NEVILLE, Graphic Sportswriter
Weekend solid for Post 58


ROCKY MOUNT -- The Rocky Mount Coleman-Pitt Post 58 American Legion baseball team is now 8-3-1 overall and 4-3 in the Area I West standings following a successful weekend.
Last Saturday, Post 58 swept Roxboro Post 138 by scores of 9-3 and 7-2.
Sunday, Rocky Mount avenged an earlier loss to Cary Post 67 by collecting a 7-1 decision.

More ...
Staff Reports
MORE SWIM HIGHLIGHTS, 1
SWIM SENSATIONS. Among the competitors at last Thursday's Nash-Halifax Swim League Meet between Birchwood and homestanding Westridge were (above) Birchwood's Berekeley Miller, Clara Danforth and Blanton Cochrane.
More ...
MORE SWIM HIGHLIGHTS, 2
SWIM SENSATIONS. Among the competitors at last Thursday's Nash-Halifax Swim League Meet between Birchwood and homestanding Westridge were (above) Westridge's Jackson Lavely. The teams will meet again this Thursday in Nashville.
More ...
County Line hosts big night of racing


ELM CITY -- An exceptionally beautiful day welcomed drivers, crews, fans and staff to County Line Raceway two weekends ago as CLR welcomed back Open Wheel Modifieds.
Along with the Super Stock 4 cylinders, Pure Stock 4 cylinders, Pure Stock V8's and the Late Models, everyone was looking forward to an action-packed night.

More ...
Staff Reports
Hurricanes hire a new coach


RALEIGH -- Ron Francis, Executive Vice President and General Manager of the National Hockey League's Carolina Hurricanes, has announced that Bill Peters has been named the team's head coach.
Peters will be the 13th man to serve as head coach for the franchise, and the fourth since the team's arrival in North Carolina.

More ...
Staff Reports
State Standouts


NASH COUNTY -- In the estimation of Leonard Allen, taking part in the Powerade North Carolina State Games baseball event is all about sizing up your skills on a much higher level that what a player is exposed to during the high school season.
Allen, the head coach at Northern Nash, served as an assistant for the Region 3 Team at the annual event to round out his four-year commitment.

More ...
GEOFF NEVILLE, Graphic Sportswriter
NRST opener ends early


ROANOKE RAPIDS -- Round One of the Nash Rec-Roanoke Valley pool rivalry wasn't completed last Thursday evening at the Roanoke Rapids Aquatic Center.
In the season opener for both squads in the Nash-Halifax Swim League, three events were finished before the event was called off due to poor weather.

More ...
Staff Reports
Merritt makes Mudcats a winner


ZEBULON -- Ryan Merritt matched a career-best with eight innings on Sunday afternoon and the Carolina Mudcats rewarded the effort with a 6-1 victory over the Myrtle Beach Pelicans at Five County Stadium in a Class A Carolina League baseball game.
The Mudcats (3-1, 32-39) collected 12 hits. The Pelicans slip to 2-2 in the second half and 46-26 overall.

More ...
Staff Reports
CAROLINA HURRICANES 2014-15 NHL SCHEDULE


RALEIGH -- The Carolina Hurricanes will open their 2014-15 National Hockey League schedule on Oct. 10 with a home game versus the New York Islanders.
Carolina's complete ledger is as follows, with home events at PNC Arena in Raleigh listed in CAPS:

More ...
Staff Reports
BASEBALL TOURNAMENT CHAMPIONS IN SMITHFIELD
The Rocky Mount Red All-Star Team recently took first place at the Smithfield Baseball Tournament. The event was held last weekend in Johnston County. Rocky Mount defeated Clayton by a 13-3 margin in the championship contest. Earlier, Rocky Mount had secured victories over South Johnston (5-4) and Garner (4-0 thanks to a no-hitter).
More ...
ON HER WAY
Westridge's Anna Brooks Gaynor speeds toward the finish line during her team's home meet last Thursday afternoon against Birchwood. The event was halted early due to poor weather.
More ...
THE SUPER SIX
Local participants from the Powerade North Carolina State Games baseball event display their bronze medals following Sunday's tournament completion in Charlotte. Pictured are (l to r) Faith Christian's Greg Clifton (head coach), Faith Christian's Luke Mills, Bunn's Spencer Brickhouse, Northern Nash's Derrick Carter, Northern Nash's Leonard Allen (assistant coach) and Wilson Hunt's John Smith (assistant coach).
More ...
Activate Drama brings "Mulan, JR" to the stage
Travel back in time to the legendary storytelling days of ancient China with Disney's Mulan, JR, the action-packed stage adaptation of Disney's animated film. This is the fourth year Activate Drama has collaborated with NC Wesleyan College to offer great family-friendly theatre at The Dunn Center. This fully-mounted musical production will be performed by 53 young people ages seven to 18.
More ...
GEORGE THOMAS COLBERT, SR.
George Thomas Colbert, Sr., 70, of Rocky Mount, passed away Monday, June 16, 2014. He was born in Nash County to the late Joe Thomas and Gevie Hughes Colbert.
More ...
KIMBERLY WINSTEAD CHAPPELL
Kimberly Winstead Chappell, 47, of Rocky Mount, passed away Tuesday, June 17, 2014. She was born in Nash County and is the daughter of Troy and Loretta Winstead. She was preceded in death by her husband, Donald Glenn Chappell.
More ...
LOLA PARKER CLACK
Lola Parker Clack passed away Tuesday June 17, 2014. She was born October 11, 1920 in Nash County and was the fifth of eleven children born of the late Eddie and Alice Eason Parker. She was preceded in death by brothers Lonzie, Fonzie and O.B.; sisters Rosetta, Viola, Geneva, Gertie Mae and husband Alvin.
More ...
LUCILLE HARRIS ROWE
Lucille Harris Rowe, age 93, passed away Sunday, June 22, 2014. Born in Nash County on July 9, 1920, she was the daughter of the late Luther Derby Harris and Nolia Leigh Johnson Harris. She was also preceded in death by her husband of 31 years, William Luther Rowe; sister, Edna Earle Bennett; brother, Perry Wayne Harris; and nephew, Scott Wells.
More ...
RAHEEM DERON COOPER, JR.
ROCKY MOUNT - Master Raheem Deron Cooper, Jr., infant, of Rocky Mount, was born on Wednesday, June 18, 2014 and died on Wednesday, June 18, 2014.  At the request of the family, a private viewing was held.  Arrangements by H.D. Pope Funeral Home in Rocky Mount.
More ...
SAMUEL GILFORD COGDELL
ROCKY MOUNT - Samuel Gilford Cogdell, 76, of Rocky Mount, died on June 22, 2014.  Funeral arrangements are incomplete and will be announced by the Rocky Mount location of H.D. Pope Funeral Home.
More ...
TIMOTHY LYNN EASON
Timothy Lynn Eason, 54, passed away Thursday, June 19, 2014. He was born in Nash County to the late Willis and Mary Eason. In addition to his parents he was preceded in death by his brother, Bill Eason.
More ...