Subscribe/Access
Advertisements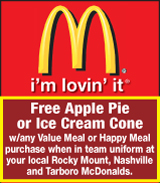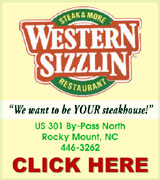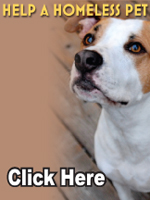 Sections
Member Options
Back
County expands convenience fees


Municipal residents will be charged a $25 convenience center fee starting July 1, Nash County Commissioners decided on Monday.
Commissioners first discussed the issue last month at a work session. Commissioners looked at three options that would help keep the county's utility fund solvent. Two of the options created a fee for municipal residents to use the county's convenience centers.

More ...
AMANDA CLARK, GRAPHIC STAFF WRITER
School Board picks new custodial firm


At its work session March 6, the Nash-Rocky Mount Schools (NRMS) board approved the administration's recommendation to switch janitorial firms as it begins the transition to outsource custodial services in April this year. This cuts into an existing contract NRMS has with its current custodian management company, which is in effect until June 2015.

More ...
MICHELE A. CRUZ, GRAPHIC CORRESPONDENT
Town of Nashville plans new HWY 58 Connector


Nashville's Town Council is hoping the development of an industrial park will bump up the date for phase one of a proposed connector road.
The Highway 58 Connector is a southern bypass that is proposed to start on Western Avenue and connect South of Cockrell's Crossroads on Highway 58. The connector is meant to detour larger truck traffic from Downtown Nashville and instead give truck drivers another, faster route.

More ...
AMANDA CLARK, GRAPHIC STAFF WRITER

COOPERS COACH –– David Cooke, former Coopers High School Coach, speaks at the Coopers Ruritan Anniversary.

Coopers Ruritans celebrate 62 years


A former teacher, coach and the last surviving charter member of the Coopers Ruritan Club served as the guest speaker at the club's 62nd anniversary celebration last week.
David Cooke shared his memories of teaching at Coopers High School and the Coopers Ruritan Club forming at the club's annual meeting last Thursday evening. The meeting was a special one, as the club was celebrating 62 years.

More ...
AMANDA CLARK, GRAPHIC STAFF WRITER
NPD Spotlight
The Nashville Graphic is introducing officers of the Nashville Police Department each month as part of an "Officer Spotlight" series.  The articles are featured the last Wednesday of each month  to help Nashville residents get to know the officers who protect and serve their communities.
More ...
Library Friends plan annual Ladies Luncheon


Plans are underway for the Sixth Annual Ladies Luncheon and this year's location will be a newly constructed home in Timber Creek.
The luncheon is a major fundraiser held each year by the Friends of the Harold D. Cooley Library. It first began in 2007 and has been held each year since, with the exception of 2012, when the event was not held. This year's event is set for Saturday, April 26 from 11:30 a.m. until 1 p.m.

More ...
AMANDA CLARK, GRAPHIC STAFF WRITER
NASHVILLE POLICE BRIEFS
INCIDENTS
No operator's license, possession of drug paraphernalia, possession of marijuana on prison/jail premises and possession of marijuana was reported on 3/19/14 on E. Highway 64 on Ramp at Highway 58
A driving while impaired was reported on 3/20/14 on W Washington Street, near Alston Street
More ...
NASH COUNTY SHERIFF'S OFFICE REPORTS
A breaking, entering and larceny of a residence was reported on 3/18/14 at 7555 S NC 58
A breaking, entering and larceny of a residence and injury to personal property was reported on 3/18/14 at 6524 West Mount Road
A possession of tobacco by an inmate was reported on 3/19/14 at 222 W Washington Street
More ...
NCHS to host health fair, blood drive Thursday
Nash Central High School students and staff are giving the 'gift of life' in two ways. March 27 marks the school's annual health fair, in conjunction with the school's annual American Red Cross Blood Drive.
Principal Gail Powers said plans for this year's event started as early as August, after last year's event brought the two concepts together for the first time.
More ...
Gaston woman thankful for Key Fitness employee who found lost diamond ring


When Ruth Love misplaced her diamond engagement ring, she thought she'd never see it again. But a phone call from a Nashville gym proved Love wrong.
Love, who lives in Gaston, North Carolina, was getting x-rays of her hand at Wake Med when she took off her wedding rings and put them in her pocket.

More ...
AMANDA CLARK, GRAPHIC STAFF WRITER
NRMS School Board extends Jackson's contract


The 2012-13 evaluation of Nash-Rocky Mount Schools (NRMS) superintendent Dr. Anthony Jackson is complete, Ashley Simmons, NRMS chief public information officer, told The Graphic. And that's all the board is releasing publicly this year.
Instead of any public comment this time, NRMS presented a statement from their attorney, Rod Malone, of the Raleigh firm Tharrington Smith.

More ...
MICHELE A. CRUZ, GRAPHIC CORRESPONDENT
NCWC Board elects new officers
North Carolina Wesleyan College's board of trustees recently elected a new board chairman, vice chairman, and secretary.
Will H. Lassiter, III, a Wesleyan trustee since 2005, was named chairman of the board of trustees.
More ...
Area youth earns Girl Scout Gold Award
North Carolina Coastal Pines congratulates Faith Jarvis of Rocky Mount  for earning the Girl Scout Gold Award, which is the highest achievement in Girl Scouting.
For her Gold Award project, Project V.I.P.P. (Very Important Pediatric Patients), Jarvis designed a program to help address the needs of hospitalized children.
More ...
50TH ANNIVERSARY
Ralph and Diane Sykes will celebrate their 50th wedding anniversary on Thursday, March 27. Ralph Edward Sykes is from Nash County and Martha Diane Smith is originally from Valrico, Florida. The two were married on March 27, 1964 at Diane's home. They have three sons: Edward R. Sykes, Brad C. Sykes and Reade B. Sykes and one granddaughter, Victoria Rose Sykes. The family will have a private celebration for the couple.
More ...
Local student named Dean's Scholar at WPU
William Peace University, a private four-year university located in downtown Raleigh, announced that Leeann Pace, of Castalia, is a 2013 Fall Dean's Scholar. Pace, along with 66 other students, maintained a 4.0 GPA and earned an A in each course for the fall semester.
More ...
SALES AWARD
Local resident Ronnie Lee was recently recognized for receiving the #1 Leading Sales Representative Award for Fire in 2013. Lee lives in the Oak Level community and is an insurance agent with United Insurance Company in Rocky Mount.
More ...
Speaker
Rotarian President Krista Ikirt, right, stands with US Senator Richard Burr, who spoke to the Rocky Mount Rotary Club on Monday, March 17th at the DoubleTree hotel during their 1pm meeting.
More ...
"Jeep Day" to raise money for St. Baldrick Foundation
A local Jeep club is hosting an event to raise money for the St. Baldrick's Foundation. 
The Banana Slap Jeep Club, along with Mike Keffer Chrysler Dodge Jeep Ram, will host a Jeep Day on Saturday, March 29 from 10 a.m. until 5 p.m. behind the dealership at the club's private obstacle course.
The event is free and open to the public, however, donations for the St. Baldrick's Foundation will be accepted.
More ...

RUDDY BEARS - Pictured L-R: Zone Governor Fran Bunn presents a Rudy Bear to Nash County EMS Supervisor Jamie Moss.

Nash County Ruritans hold annual meeting


Nash County Ruritans joined together last Tuesday for the 55th Annual Meeting of the Nash County Ruritan Clubs.
The meeting began by remembering the six Ruritans who had passed away over the past year.
The meeting also included the installation of officers for 2015.

More ...
AMANDA CLARK, GRAPHIC STAFF WRITER
Southern Nash Middle student wins Spelling Bee
Last Thursday's 2014 Advancement Spelling Bee, sponsored by Delta Center for Life Development, Inc. and Teacher Education Program of North Carolina Wesleyan College, presented a spirited competition that ended with Southern Nash Middle student Hailey Lancaster earning first place honors. Lancaster is a sixth grade student at Southern Nash Middle. 
More ...
Nash-Rocky Mount Schools earns Green Ribbon
Nash-Rocky Mount Public Schools was recently awarded the Green Ribbon from the North Carolina Department of Public Instruction's Safe and Healthy Schools Support Division and will now represent the state in national competition. NRMPS was the only school district to receive this designation in 2014. Exploris Middle School in Wake County was the school selected to also move forward to the national competition.
More ...
Western Carolina announces graduates and Dean's List
Western Carolina University recently announced its graduation and Dean's List for the Fall 2013 Semester.
The university recently conferred degrees on approximately 670 students who completed their studies during the fall semester. A total of 223 undergraduate students received academic honors, with 53 graduating summa cum laude (with highest honors), 102 graduating magna cum laude (with high honors) and 68 graduating cum laude (with honors).
More ...
Congressman G.K. Butterfield visits NRMPS
Congressman G.K. Butterfield visited Nash-Rocky Mount Public Schools in Nashville recently night to speak with a group of students, parents, teachers, administrators and school board members on how federal government policies are impacting public education.
More ...
Nash Central Middle Quiz Bowl team wins final competition
Nash Central Middle School students recently netted the top honors at the middle school Quiz Bowl competition held March 12 at the Booker T. Theater in Rocky Mount. This was the second year in a row that students from the school won the competition.
The Nash Central Middle School's Quiz Bowl team earned first place after achieving nine wins and a total of 955 points.  Their team, coached by teacher Stephen Tobie, answered questions from all academic disciplines, as well as pop culture to achieve the victory.
More ...
Twenty-two NRMPS schools earn PBIS honor
Twenty-two NRMPS schools were recognized by the North Carolina Department of Public Instruction for their implementation of Positive Behavior Intervention and Support (PBIS) programs. 
PBIS programs are a way to impact the learning environments in the schools in order to support high student performance and to reduce behavioral problems. PBIS has been implemented in NRMPS since the 2005-2006 School Year.
More ...
MOUNT ZION FWB CHURCH NEWS


Our choir sang "The Windows of Heaven Are Open" for the call to worship. Pastor Ronnie  prayed the prayer of invocation and welcomed everyone. Hymns of worship were "The Lily of the Valley" and "Surely Goodness and Mercy." Algie Jones Jr. led the singing. Prayer concerns were shared and remembered.

More ...
ROSALENE BASS
PEACHTREE COMMUNITY NEWS


It was a chilly March morning as Peachtree folks gathered at church for worship.  Sanctuary flowers were grown and arranged by Beth Baines.  She and her sister, Patsy, gave them in memory of their parents, Willie and Kezia Griffin; their brother, Spencer; Beth's husband, Bobby Baines.

More ...
BARBARA HARDISON
Englewood Baptist to host Matt Papa's Look & Live Tour
Englewood Baptist Church in Rocky Mount will host Matt Papa's "Look and Live Tour" on Friday, April 4 at 6:30 p.m.
The North Roanoke Baptist Association is sponsoring the 2014 Youth Event, which will showcase Matt Papa and feature special guest Cloverton.
More ...
RED OAK NEWS


Women in Action will meet at Red Oak Baptist Church on Thursday, March 27 at 6:30 p.m.
The Bible study at Red Oak United Methodist Church concluded Friday, March 2. During the study they reviewed the Belt of Truth, the Breastplate of Righteousness, Feet Sandaled with the Gospel of Peace, the Shield of Faith, the Helmet of Salvation, the Sword of the Spirit, and the Power of Prayer.

More ...
Suzy Pearce
BEULAH COMMUNITY NEWS


Sunday school began at 9:45 at Beulah Church of Christ followed by church services at 10:45. As we look around on Sunday morning we begin to realize how many of our members (*former members) have passed away in the past few years.

More ...
WILMA ENROUGHTY
FSA celebrates Ag producers on National Ag Day March 25
USDA North Carolina Farm Service Agency (FSA) Executive Director Bob Etheridge encouraged everyone to appreciate the hard working farmers and ranchers in North Carolina on March 25, which was National Ag Day. This year's theme was "Agriculture:  365 Sunrises and 7 Billion Mouths to Feed."
More ...
Showcase participants
Rocky Mount Academy participated in the Eastern District of the North Carolina Music Educators Association Showcase in Wilson on Saturday, March 1, 2014. Liz Lehnes and Baileigh James both received a Superior Rating. Raven Norton, Nyla Green and Spencer Bulluck all received an Excellent Rating. All five students performed vocal solos in Italian.  Pictured (L-R) is: Nyla Green, Baileigh James, Spencer Bulluck, Raven Norton and Liz Lehnes.
More ...
Nash County Blood Drives for April 2014
Wednesday, April 2 from 9 a.m. until 2 p.m at Faith Christian School, 1333 Faith Christian Drive, Rocky Mount
Thursday, April 3 from 8:30 a.m. until 2:30 p.m. at Nash Community College, 522 N Old Carriage Road, Rocky Mount
Saturday, April 5 from 10 a.m. until 2 p.m at Thorne's Chapel Baptist Church, 1624 Windsor Drive, Rocky Mount
More ...
Locals participate in Special Olympics basketball tourney
The 2014 Special Olympics North Carolina Eastern Basketball Tournament was held in Selma, Smithfield, Micro and Kenly on Saturday, March 15 and provided a full day of competition for more than 600 athletes, according to Keith L. Fishburne, SONC president/CEO.
More ...
Hoops, tattoos, protests, and the Russians


I grew up loving UNC, Dean Smith and basketball. I was a sportswriter for a time. And, I'm about as tired of hearing about March Madness as I can be.
This of course,  has nothing to do with the exit of UNC, NCSU or Duke over the weekend, or the lack of the ECU Pirates in the tournament. Those reasons, of course, would be sufficient.

More ...
Mike Brantley
Having pets in the office really does reduce stress


I think every office needs a pet.
Here at the Graphic, we have July and Elvis.
July is Jo Anne's doggy.
Each morning, you can expect to see July totter on in to the office right beside Jo Anne. And each afternoon, or evening, July knows exactly when it's time to go home.

More ...
Amanda Clark
Several events planned for a much wanted springtime!


Nash Community College is hosting its annual Back to Work Job Fair on Monday, April 28 from 9 a.m. until 12 p.m. in the Brown Auditorium. Organizers are still accepting employer registration, which is free. I believe the college had over 60 employers last year and is anticipating 800 people at the event. This is a wonderful opportunity for area businesses to meet and talk with students and graduates who are preparing to venture out into the workforce.

More ...
Jo Anne Cooper
Backward Glances


SANDY CROSS CLUB –– This photo originally published in The Graphic August 19, 1965. Members of the Sandy Cross 4-H Clovers Club are shown their leaders, Herman Baker and Mrs. W.E. Little (background)

More ...
A PICTORIAL LOOK INTO THE PAST
Nash County Animal Friends' Notebook


What is the first thing you do, especially when adopting or buying a female pet? After getting an ID tag and collar, you need to go to the veterinarian for spay! Otherwise, you may be presented with more than you bargained for.  It isn't a moral issue, it is a health issue. Besides what will you do if a couple of months down the road you have a lot of pets? 

More ...
Carol Vierela, NASH COUNTY ANIMAL FRIENDS

MAKING STRIDES. Nash Central's Mia Gibson (left) tries to gain possession during last Thursday's girls soccer match against homestanding Bunn.

EQUAL FOOTING


BUNN -- Even though Nash Central High School is in a semi-rebuilding mode this spring in girls soccer, it was still expected that the Lady Bulldogs would be solid on the defensive side of the ball.
So while Central has been searching for some forwards to step up and become offensive threats, the defense has been sturdy, led by senior goalkeeper Abigail Ross.

More ...
GEOFF NEVILLE, Graphic Sportswriter

RELAY RACE. Nash Central High School's Kathryn Wilkins (left) attempts to complete a double play as part of Monday evening's home softball showdown against the Bunn Ladycats.

Bulldogs get best of Bunn


ROCKY MOUNT -- Both teams took advantage of opposing errors, but Nash Central would prove to be a bit more opportunistic than Bunn during Monday's non-conference softball matchup on the NCHS campus.
The squads have played their share of tight showdowns over the years, and this would prove to be no different as the Lady Bulldogs would hold off a late Bunn threat to secure a 6-4 triumph.

More ...
GEOFF NEVILLE, Graphic Sportswriter

A BIG DRIVE IN THE BIG EAST. Nash Central High School's Austin Knight watches this tee shot fly during Monday afternoon's Big East Conference golf action. The event was held at the Northgreen Golf Club in Rocky Mount.

Big East Golf Gets Started


ROCKY MOUNT -- Before last Thursday, the only time the Big East Conference golfers had convened this spring with a practice match -- with scores not kept.
Beyond that, poor weather had hindered the early portion of the Big East schedule. But things finally got rolling with a two-match stint in a 96-hour stretch -- with each event taking place in Nash County.

More ...
GEOFF NEVILLE, Graphic Sportswriter
Southern edged on diamond


STANHOPE -- The Southern Nash Ladybirds dropped a hard-fought pitcher's duel last week to Corinth Holders in non-conference girls softball action.
Despite a strong mound performance from Olivia Lamm, the Ladybirds were edged 1-0 by the Lady Pirates.
Lamm went the distance for Southern Nash, striking out six batters.

More ...
Staff Reports

FIELDING HER POSITION. Rocky Mount shortstop Carmen Richardson (right) fields a ground ball during last Friday afternoon's road softball setback against Louisburg HS.

Louisburg Upends RM


LOUISBURG -- Rocky Mount has had difficulty escaping the bottom portion of the Big East Conference softball standings in recent years.
But with an influx of new talent, the Lady Gryphons' fortunes may eventually be on the rise.
For now, Rocky Mount is still in a rebuilding phase with only four seniors -- and a strong junior class that features six strong performers.

More ...
GEOFF NEVILLE, Graphic Sportswriter
Knights claim win in Big East action


RED OAK -- Northern Nash's strong early-season surge on the baseball diamond continued with three more solid victories in the past week.
While NN first-year head coach Leonard Allen was thrilled that his club won a home-and-home series against South Johnston, the most important conquest came Monday during the Knights' Big East Conference opener against the Wilson Hunt Warriors.

More ...
Staff Reports
Wesleyan wins series


DANVILLE, VA. -- North Carolina Wesleyan College's baseball team won its three-game set versus USA South Conference foe Averett University last weekend, taking the first two games of the series by 4-3 and 8-4 scores before falling in the finale 6-0.
Sophomore Ciro Norzagaray delivered the game-winning RBI in the ninth inning of the opener, while freshman Spencer Ramsey moved to 4-0 on the mound after picking up the game two win.

More ...
Staff Reports
East Carolina Pirates surge past Charlotte


CHARLOTTE -- East Carolina University completed a Conference USA series sweep at Charlotte by taking both games of the Saturday afternoon doubleheader 8-5 and 5-2 at Hayes Stadium.
With the wins, the Pirates, coached by Nash County native Billy Godwin, improved to 13-11 overall and 6-3 in league play, while the Niners dropped to 3-16-1 and 0-9.

More ...
Staff Reports
Mudcats set to open


ZEBULON -- The Carolina Mudcats will open their third season in the Carolina League at Five County Stadium against the Potomac Nationals on April 3, and single game tickets are on sale.
The 2014 schedule features 70 home dates. The home schedule is highlighted by Friday Night Fireworks throughout the season and three spectacular fireworks shows to celebrate Independence Day on July 3, 4 and 5.

More ...
Staff Reports
State drops baseball series at Maryland


COLLEGE PARK, MD. -- The No. 10-ranked North Carolina State University baseball team dropped its series finale at Maryland 5-2 on Sunday at Bob "Turtle" Smith Stadium.
The Wolfpack (14-8, 3-6 ACC) fell behind in the first inning for the third-straight day, as the Terrapins (16-6, 5-4) opened up a 2-0 lead on just one hit.

More ...
Staff Reports
BEACH VISIT
Southern Nash's Tyler Mills escapes the bunker with this nifty shot as part of Monday afternoon's Big East Conference golf action at Northgreen GC.
More ...
FULL EXTENSION
Nash Central's Mia Gibson (left) sends the ball forward while trying to avoid a Bunn defender during last Thursday afternoon's girls soccer contest on the BHS campus.
More ...
IRON EXCELLENCE
Nash Central's Noah Brown sends an iron shot toward the green at the latest Big East Conference golf matchup. The event was held Monday at Northgreen Golf Course.
More ...
IT'S IN THE CUP
Nash Central's Alec McKinnan sinks a putt Monday as part of the Big East Conference golf match at Northgreen GC in Rocky Mount.
More ...
SAFE-TY FIRST
Nash Central veteran Brittani Strickland (left) slides safely into home plate as Bunn's Erica Davis retrieves the throw during Monday evening's prep softball game at NCHS.
More ...
SECOND SACKER
Rocky Mount second baseman Rebecca Pridgen retires a Louisburg batter after a ground ball during last Friday's non-conference, fast-pitch softball showdown on the LHS campus in Franklin County.
More ...
THERE IT IS
Nash Central High School's Destiny Davis (left) attempts to chase down a loose ball during last Thursday afternoon's girls soccer event against host Bunn.
More ...

Cannon Puckett plays the role of Herald placing the slipper on stepsister Joy, played by Savanna Trinity Letcher. Standing in the background is Morgan Cobb, who plays the role of stepsister Portia.
CINDERELLA
The Northern Nash Drama Department will present  Rodgers & Hammerstein's beloved musical CINDERELLA at the Imperial Centre on the Maria V. Howard Stage Friday, March 28 at 7:30 p.m. and Saturday, March 29 at 1:30 p.m. and 7:30 p.m. Saturday matinee audiences are invited to a special reception with Cinderella before the show from 12 noon-1 p.m.  where there will be treats, games, and prizes.  You can even get your picture taken with Cinderella.
More ...
Brian Davis
Locals shine in theater company's first youth production
Brian Davis of Nashville and Kasey Clift of Bunn are performers in Forest Moon Theater Company's first youth production, Curiosity Cat. The play premiered Friday and continues this coming weekend, March 28-29.
Directed by Heather Snow Clark, Curiosity Cat is the story of two displaced children living with their aunt, and a stray cat named Curiosity, whose own effort at helping other stray cats find somewhere to live eventually leads him and the children to a place they can all call home together.
More ...
CHARLES ANTHONY BATTLE
ROCKY MOUNT –- Charles Anthony Battle, 54, of Rocky Mount, died on Thursday, March 20, 2014. Funeral arrangements are incomplete and will be announced by the Rocky Mount location of H.D. Pope Funeral Home.
More ...
DOROTHY "DOT" PRINCE LANE
Dorothy "Dot" Prince Lane, 70, passed away, Thursday, March 20, 2014. She was born in Nash County on December 18, 1943 to the late Homer and Fannie Harper Prince.  In addition to her parents, she was preceded in death by, a daughter, Beverly Ann Sprinkle, step-son, Kenneth Lane, brothers, Grover, Robert, Linwood and David Prince, sister, Eva Taylor.
More ...
GRACIE MAE PITTMAN MARSH
NASHVILLE  -Funeral services for Gracie Mae Pittman Marsh, 84, who died Wednesday, March 19, 2014, were Monday, March 24, at 2 p.m. at Castalia Baptist Church with Rev. Victor Fenner officiating. Burial followed at Oakland Cemetery.
More ...
JOE BRASWELL VICK
NASHVILLE - Joe Braswell Vick, passed away on March 21, 2014. He was a lifelong resident of Nashville. Joe was born November 5, 1940 in Nash County, to Ruby Whitley Vick and Johnnie Glenn Vick, Sr. He was preceded in death by his parents and brother, Johnnie Glenn Vick, Jr.
More ...
JOSEPH NATHAN THOMPSON
ROCKY MOUNT –– Joseph Nathan Thompson, 30, of Rocky Mount, died on Thursday, March 13, 2014 at Nash General Hospital in Rocky Mount.
More ...
KATHLEEN COGGINS BARNES
Kathleen Coggins Barnes passed away Tuesday  March 18, 2014. She was born in Nash County on January 5, 1925, the daughter of Joseph Mann and Ida Vick Coggins. She was preceded in death by her parents; her husband, Louis Douglas Barnes; her son Louis Douglas Barnes, Jr.; her sisters JoAnn Daniell and Dorothy Rose; and her brother, Chaplain Harold Coggins.
More ...
MARTHA K. JONES
Martha K. Jones, 89, passed away Thursday, March 20, 2014.  She was born in Edgecombe County September 8, 1924 to the late John Walter  and Annie Evans Kennedy.  In addition to her parents, Martha was preceded in death by her husband, Robert Lee Jones; her brothers, Charlie, Aaron, and Bill Kennedy and sisters, Sue Lindsey, Maggie Johnson and Annie Mae Williams.
More ...
PHYLLIS OUTLAW EANES
Phyllis Outlaw Eanes, 66, passed away Tuesday, March 18, 2014. She was born August 24, 1947 in Nash County to the late Thomas and Mavis Gay Outlaw. She was preceded in death by her husband, Bernard Eanes and a brother, Thomas Outlaw Jr..
More ...
STANDLEY EUGENE BASS
SPRING HOPE - Standley Eugene Bass, 82, passed away Thursday, March 20, 2014. He was born April 4, 1931 in Nash County to the late Goodman and Alvarhada Manning Bass. In addition to his parents he is preceded in death by a brother, Earl Bass and brother-in-law, Curtis Batchelor.
More ...