Subscribe/Access
Advertisements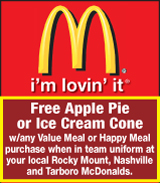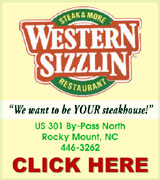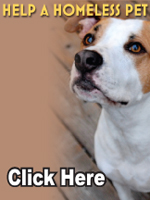 Sections
Member Options
Back
Citizens say "no" to apartments


Twenty-nine residents of Davis Farms and nearby areas attended a community meeting last Thursday afternoon to get more information and voice concerns about a proposed development of around 80 apartment units to be constructed on an estimated eight acres of property located off East Washington Street, across the street from Kerr Drug.  Mike Stocks and Kevin Varnell of Stocks Engineering held the meeting  outside at the southern end of Davis Street in Davis Farms.

More ...
JO ANNE COOPER, GRAPHIC PUBLISHER
Castalia breaks ground at new community park


A windy, cold day didn't keep Castalia from celebrating the start of construction on the town's community park.
An official ground breaking ceremony was held last Thursday afternoon on the 15-acre site on Main Street.
Castalia Mayor Ellene Leonard, who is also on the park committee, said she was excited to finally be breaking ground.
"We are rejoicing today because we have gotten to this point," she said. "It's been a long time coming."

More ...
AMANDA CLARK, GRAPHIC STAFF WRITER
Nash moves forward with water expansion studies


Nash County Commissioners gave the go-ahead last Monday for the Wooten Company to conduct a preliminary engineering report and environmental assessment for a water system expansion in the Red Oak/Dortches area.
Derek Hawkes, Nash County Utilities Director, told commissioners at their meeting on March 10 that the customer recruitment initiative had went extremely well, with 873 sign-ups as of the end February.

More ...
AMANDA CLARK, GRAPHIC STAFF WRITER
60 YEARS OF SERVICE
AMERICAN LEGION HONORS VETERANS –– Nashville's American Legion Post 110 recognized two of its members recently for 60 years of continuous membership. Post 110 Commander Larry Womack presented a certificate of continuous membership to Jesse Smith on Thursday, March 13 at Autumn Care, where Smith is staying. Smith is a Korean War Veteran, who served two years.
More ...
Hester withdraws from NC House District 25 race
Nash County Board of Elections Director John Kearney announced last week that Rocky Mount attorney Joe Hester had withdrew his name as a candidate for the NC House District 25 race.
Hester filed as a democrat to run against Representative Jeff Collins. Because no other candidates filed for the democratic ticket, Hester would have faced Collins, a Republican, in the November general elections.
More ...
Fisher named new 911 Director


Nash County Emergency Services has a new 911 Director.
Bryant Fisher began in the role on February 1, after the retirement of Robbie Stone, who had served with Nash County for around 35 years.
Fisher is going in his 20th year with Nash County.
He started part-time as a telecommunicator in 1994 and a few months later, moved into a full-time position.

More ...
AMANDA CLARK, GRAPHIC STAFF WRITER
NASHVILLE POLICE BRIEFS
INCIDENTS
A breaking and entering a residential, larceny after breaking and entering and damage to property (vandalism) was reported on 3/10/14 at 1009 Birchwood Village Drive
A possession of marijuana was reported on 3/11/14 on W Washington Street at US Higway 64 Westbound on the ramp
More ...
NASH COUNTY SHERIFF'S OFFICE REPORTS
A larceny from an outbuilding was reported on 3/10/14 at 13963 Old Raleigh Wilson Road
A narcotics violation was reported on 3/11/14 at 6524 Vickers Road
A breaking, entering and larceny of a toolbox was reported on 3/12/14 at 7253 N NC Highway 48
A larceny of four wheelers was reported on 3/12/14 at 5033 Dutchman Road
More ...
Nash Health Care offers free colorectal cancer screenings
The signs of colorectal cancer may not be obvious, and according to the American Cancer Society (ACS), many with early stages of the disease may not show any symptoms; symptoms typically appear only when the disease advances.  But when detected early, colorectal cancer is treatable and beatable.
Because the ACS estimates around 49,000 people a year die from the disease, Nash Health Care is once again offering free colorectal cancer screenings for those 45 to 75 years old.
More ...
Nash County Blood Drives for March 2014
Thursday, March 20 from 12 until 5 p.m. at Spring Hope Elementary School in the gym, at the corner of McLean and Hopkins Street, Spring Hope
Monday, March 24 from 3 until 7 p.m. at Bailey United Methodist Church, 12437 Green Street Bailey
Tuesday, March 25 from 10:30 a.m. until 2:30 p.m. at Wesleyan College, 3400 N Wesleyan Blvd, Rocky Mount
More ...
Nash Senior Center is hosting Easter Food Drive in April


Day-to-day life for some senior citizens means deciding whether to buy medication or food.
The Nash County Senior Center is hoping to change that by hosting an Easter Food Drive next month.
Food, or monetary donations, are being accepted now through April 7 at the Senior Center in Nashville.

More ...
AMANDA CLARK, GRAPHIC STAFF WRITER
Nash Community College Back to Work Job Fair set for April 28
Nash Community College will host its annual 2014 Back to Work Job Fair on Monday, April 28, 2014 from 9 a.m. until 12 p.m. in the Brown Auditorium.
NCC Alumni will receive VIP admission with an opportunity to meet alumni and employers and enjoy refreshments during a floating networking event from 9 a.m. to 12 p.m.
More ...
VISITING THE NEWSPAPER
Members of Cub Scouts Pack 37 visited The Nashville Graphic newspaper office Tuesday, March 11, 2014. Pictured, left to right, on the front row are: Carson Cross, Bronson Harrell, and Jameson Harrell. Pictured on the back row are Blake Howell, Christopher Bardowell and Ruben Cavazos.
More ...
Odyssey of the Mind
Rocky Mount Academy's Odyssey of the Mind team placed first out of 8 teams in the Coastal Regional tournament held in Kill Devil Hills on March 1. The team is comprised of 5th Graders Abigail Adcock, Mary-Edith Cox, Madie Jenkins, Clara Lord, Zoey Outlaw, Porter Petruzziello, and Emory Pittman. They chose to solve, "It's How We Rule."  In this problem the team had to re-create a King's Court from history and make their own Royal Court set in an original kingdom at a different time and place.
More ...
Middlesex receives update on Bailey-Middlesex Park


Bailey Mayor Timothy Johnson paid a visit to Middlesex last Monday evening to provide an update on the Bailey-Middlesex Park.
Johnson said the first phase of construction was scheduled to be completed by April 30.
"As they see it, as long as there is no significant weather, we should be opening the park shortly after that point," Johnson said.

More ...
AMANDA CLARK, GRAPHIC STAFF WRITER
Local dealership merges with Roanoke Rapids company
White Motors, Inc., located in Roanoke Rapids,  recently announced it has merged with LBJ Chevrolet in Nashville. "I believe this is going to be a very good venture for us and LBJ," said Lawrence White, owner, White Motors, Inc.
According to a press release, White Motors has been looking to expand its dealership network for several years and after negotiating with several other dealers came to the conclusion that LBJ Chevrolet was the best option and the town of Nashville had the most opportunity for growth.
More ...
Atkinson to speak at education forum
New laws for North Carolina public schools:  So what are they? Will they affect my family?
A forum planned for April 26 featuring Dr. June Atkinson, N.C. Superintendent of Public Instruction and a group of panelists seeks to answer these questions. They will share information about the new legislation and its impact on students, educators and our public school system.
More ...
Public hearing set for March 26 at 7 p.m.


Nashville's Town Council and Planning Board will hold a joint public hearing on Wednesday, March 26 at 7 p.m. on a special use permit for property across from Kerr Drugs.
The property was the subject of a controversial rezoning request earlier this month. Developers are looking to put apartments on close to eight acres of property.

More ...
AMANDA CLARK, GRAPHIC STAFF WRITER
Cotillion presents seven area high school seniors
Seven high school seniors will be presented to society Friday night, March 21, at a debutante cotillion held by the Beta Zeta Sigma Chapter of Sigma Gamma Rho Sorority.
The cotillion begins at 8 p.m. in Brown Auditorium at Nash Community College, a release says.
The goals of the year-round cotillion program include the promotion of high moral character; development of personality, talent, dignity and pride; and provision of scholarships.
More ...
MILITARY NEWS
Crystal M. Jones
Navy Seaman Recruit Crystal M. Jones, a 2013 graduate of Rocky Mount High School, recently completed U.S. Navy basic training at Recruit Training Command, Great Lakes, Ill.
More ...
NISOD Award
Nash Community College has announced the following employees are recipients of the 2014 National Institute for Staff and Organizational Development (NISOD) award. As a member of NISOD, the College has been honoring faculty, staff and administrators with this award of recognition annually since 1992. Recipients are selected based on their proven commitment to high performance and extraordinary service to Nash Community College, its students, and the community.
More ...

The youngest members of the Nashville Unit of the Boys & Girls Club enjoy cupcakes on Fun Friday at the club.
GREAT FUTURES START HERE
Nashville joins Boys & Girls Clubs across America next week to celebrate National Boys & Girls Club Week, by hosting several events to emphasize the importance and value of the Clubs to the Nashville community. The organization invites everyone to  visit the club and see first-hand the impact being made on today's youth.
Boys & Girls Clubs are unique in the field of child development due to five identifying characteristics.
More ...
Rabies clinic is April 17th
A rabies clinic sponsored by the Nash County Health Department will be held on Thursday, April 17, 2014 at the Nash County Animal Shelter located at 921 First Street Extension in Nashville, from 8 a.m. - 4 p.m.
 North Carolina Rabies Law states that all cats and dogs over the age of four (4) months must be vaccinated for rabies.
 The cost of the vaccination during the clinic will be $5.00 per animal.
More ...
Composting workshop set for Saturday, April 26
Are you interested in improving your soil, becoming a better recycler, and being able to create compost for your garden?  In celebration of Earth Day, the Edgecombe County Extension Master Gardener Volunteers are hosting a workshop on vermicomposting and composting on Saturday, April 26th from 10 a.m. until 1 p.m. with optional worm bin workshop in the afternoon.
More ...

Ron Green (far left), CEO of the Boys and Girls Clubs of Nash/Edgecombe Counties and Catherine Combs (center), Board President for the Boys and Girls Clubs of Nash/Edgecombe Counties presents a $500 check to Youth of the Year Da'Jha'Rhea Baines.

2014 YOUTH OF THE YEAR


Each finalist for Youth of the Year had a different story to tell but all three had one common theme; the Boys and Girls Club had made a tremendous difference in their lives.
The Boys and Girls Clubs of Nash/Edgecombe Counties recognized its three finalists for Youth of the Year at a special celebration last Thursday at the Gateway Convention Center in Rocky Mount.

More ...
AMANDA CLARK, GRAPHIC STAFF WRITER
Grant affords special jazz lesson for kids


An Artist-in-Residency Grant has opened the eyes and ears of students at Nash Central Middle and Nash Central High Schools.
The John Brown Quintet visited both schools last week as part of a special grant the schools received from the NC Arts Council.

More ...
AMANDA CLARK, GRAPHIC STAFF WRITER
Local veteran pursues nursing degree
Robert Connelly's desire to serve led him to enlist in the United States Marine Corps and now has him pursuing an Associate Degree in Nursing. After serving for eight years as a United States Marine working during combat on amphibious assault missions, Connelly returned home to pursue a career in nursing. "When I finished my military duties, I worked in a couple of corporate roles and really saw nursing as an opportunity to make a difference. My dream is to one day work in the Emergency Department in a VA hospital," Connelly said.
More ...
Southern Nash High student designs online portal
Southern Nash High School senior Blake Stoddard has made his mark on Nash-Rocky Mount Public Schools. Stoddard built an online registration portal that Nash-Rocky Mount Public Schools will use to register high school students for their classes, streamlining the district's high school registration process.
He was recognized by the school board for his work in February, and over the next several weeks, the benefits of his labor will become more evident.
More ...
Students earn degrees at University of Carolina at Chapel Hill
Over 1,050 students earned bachelor's, master's, doctoral or professional degrees from the University of North Carolina at Chapel Hill during the December 15 commencement ceremony.
Out of 1,061 students who received a degree, 494 earned a bachelor's, 386 earned a master's, 155 earned a doctoral degree and 26 earned a professional degree.
More ...
Red Oak Baptist expands facilities


The landscape of Red Oak will soon be changing again as Red Oak Baptist Church, one of the cornerstones of the community, begins construction of a new 18,000 square foot family life center. The project, which will cost approximately $1.7 million dollars, is slated for completion in December of 2014.
The new building will be located on Church Street and will occupy the space where the parsonage was formerly located.

More ...
AMELIA HARPER, GRAPHIC CORRESPONDENT
ASU fall graduates
Appalachian State University has released its graduation list for the Fall 2013 semester. A total of 299 graduate students and  965 undergraduate students received degrees during ceremonies held in December.
Nash residents receiving degrees include Ryan Vance Sanderford, who received a Bachelor of Science in Business Administration and Management
More ...
ASU names fall honor students
Appalachian State University has released its Dean's and Chancellor's Lists for the Fall 2013 Semester.
To be included on the Dean's List, undergraduates must either be enrolled in 12 to 14 hours of academic credit and attain a minimum 3.45 grade point average or be enrolled in 15 hours or more of academic credit and attain a minimum 3.25 grade point average.
More ...
Teachers named STAR Discovery Educators
Discovery Education has named Nash-Rocky Mount Public Schools teachers STAR Discovery Educators for their commitment to harnessing digital learning to inspire students' curiosity and prepare them for future careers.
STAR Discovery Educators are active members of the Discovery Educator Network (DEN), a global community of educators who are passionate about teaching with digital media and technology and sharing ideas and resources.
More ...

Nash County 4H Tigers pose for a photo with SAR member Ken Wilson.
Sons of the American Revolution visits 4-Hers
The Nash County 4H Tigers recently invited Halifax Resolves Chapter, Sons of the American Revolution (SAR) member Ken Wilson to address their group about the American and the North Carolina flag.  The first presentation to the Tiger Cubs (grades K-3) concerned the history of the flag and some basic flag etiquette.  The students also participated in folding the flag.
More ...
Annual Jack Laughery Ride for Knowledge is May 31
The Nash Community College Foundation recently announced the 7th Annual Jack Laughery Ride for Knowledge will be held on Saturday, May 31, 2014 at Rocky Mount Harley-Davidson. The event serves as a tribute to Jack Laughery, the former CEO and chairman of the Hardee's restaurant chain along with his wife, Helen and their love of motorcycling and support of higher education.
More ...
Krause named CEO at Atlantic Natural Foods
The Board of Directors of Atlantic Natural Foods (ANF) has elected Kelly Krause as CEO/Managing Partner of ANF, effective immediately.  Ms. Krause has served as Chief Operating Officer since 2010.   Atlantic Natural Foods is the leading producer of canned alternative vegetable based protein products.  The company markets Caroline's(TM), Meatless Select(TM) and private brand vegetarian products.
More ...
WHAT ABOUT LOVE PRODUCTION
The Union Hill Youth Missionaries will present the dinner theater, "What About Love" on Saturday, March 22 at Rock Creek Baptist Church in Nashville.  "What About Love" is a ficional play written by Carol Hood and directed by Angela Wiggins. The play depicts real-life situations, struggles and triumphs and revolves around the lives of Pastor David Tremble and his wife, Tammy. In an ever-changing society, life has its pitfalls.
More ...
MOUNT ZION FWB CHURCH NEWS


Our choir sang "God is so Good" for the call to worship. Hymns of worship were "What a Friend" and "Jesus is Lord of All." Algie Jones Jr. led the singing. Sandra Manning was absent today, so Barbara Morgan was our pianist for today. "Thank you Barbara for a job well done." Pastor Ronnie welcomed everyone and prayed the prayer of invocation.

More ...
ROSALENE BASS
RED OAK NEWS


"Firmly Planted, Rooted in the Gospel" was the theme for the North American Mission Study at Red Oak Baptist Church on Wednesday, March 12.  Participants were encouraged to wear the gardening or farming attire and each planted seeds.  Nell Boone shared the parable of the sower and then everyone viewed 3 videos about North American church planting missionaries and various challenges or obstacles they face as they try to start new churches.

More ...
Suzy Pearce
PEACHTREE COMMUNITY NEWS


Pastor Whitehouse warmly greeted those who came to worship at Peachtree Church on a beautiful March morning.  His sermon topic was "Have No Regrets' based on scripture found in Matthew 24: 1-14.  It is the longest of Jesus' sermons that is recorded in the Bible.  It is known as the 'Olivet Discourse'.  On next Sunday, Pastor Whitehouse will bring the concluding portion.

More ...
BARBARA HARDISON
BEULAH COMMUNITY NEWS


Sunday school at Beulah Church of Christ began at 9:45, followed by church services at 10:45. Our hearts were all heavy with the loss of one of our dear friends and life-long members, Darwell Griffin Daniels. We had met with the family on Saturday night at the funeral home and all going to the funeral Sunday afternoon.

More ...
WILMA ENROUGHTY
The chickens have returned from vacation


It is a significant day when the chickens leave the first egg of the season for us. Multiply that by 240 when a six-year-old finds it.
I heard the scream from Lowell all the way to the goat pasture.
"Egg! I got an egg, whoop-whoop!"

More ...
Mike Brantley
Nashville is fortunate to have giving people


Nashville's Chamber of Commerce honored two deserving folks at its annual Distinguished Citizen event held on March 6.
Ross Strickland was the recipient of the Distinguished Citizen Award and Nashville Police Officer Jennifer Bull was surprised with the Beyond the Call of Duty Award.
Both of them are very deserving of the award.

More ...
Amanda Clark
It's important to read those public notices


A proposed moderate income apartment complex is on the table to be constructed on about eight acres of land off Washington Street, across from Kerr Drug. The property juts back towards an already developed single family subdivision, Davis Farms. Members of that subdivision, and some nearby areas, have voiced their concerns about  the apartment complex and, for the most part, are  opposed to the idea.

More ...
Jo Anne Cooper
Backward Glances


FIRST GRADERS –– We found this photo in our 1965 archives. We believe the photo was taken at Nashville School by Graphic Photographer Jesse Smith. The teacher is Mrs. Elizabeth Robinson.

More ...
A PICTORIAL LOOK INTO THE PAST
Nash County Animal Friends' Notebook


The Hebrew name for dog is "Kel-lev" and means "full of heart."   You are blessed if you have a dog that is your companion, your friend, your comfort and the one that will give you unconditional love.  We get dog, many of them strays  at the Shelter that are starved till they are skeletal.  We know that times are tough, but if you need help.... ASK.

More ...
Carol Vierela, NASH COUNTY ANIMAL FRIENDS

RIGHT ON TARGET. Nash Central's Kelli Lewis makes perfect contact with a pitch during last week's home softball victory against Tarboro.

BUILDING TIME


ROCKY MOUNT -- With a young, inexperienced squad, Nash Central High School softball coach Gary Smith hoped to use the early part of the season to gauge how much the Lady Bulldogs will have to develop in order to be a contender in the competitive Big East Conference.
So much for that.

More ...
GEOFF NEVILLE, Graphic Sportswriter

STYLES STARS FOR NCHS. Senior veteran guard Ni'Ya Styles was an outstanding player this past season for the Nash Central High School girls basketball squad.

Central's athletes honored


ROCKY MOUNT -- Nash Central High School held its annual Winter Sports Awards Ceremony last weekend on the NCHS campus.
Athletes were saluted for their work during the 2013-14 swimming, wrestling, dance, basketball, cheerleading and indoor track seasons.

More ...
GEOFF NEVILLE, Graphic Sportswriter

JUST CHECK IT OUT. Northern Nash's Tyler Barrett checks his swing during the Knights' home baseball triumph last Saturday afternoon against the Corinth Holders High School Pirates from Wendell.

NN's Allen Makes Early Strides


RED OAK -- Just a few weeks into his first season in charge of his 'dream job', things are even better than Leonard Allen could have imagined.
When Allen took over the Northern Nash baseball program last summer after a successful stint at Bunn, he talked about how much he had always wanted to be at the helm for the Knights.

More ...
GEOFF NEVILLE, Graphic Sportswriter
Southern stopped by RRHS


ROANOKE RAPIDS -- The Southern Nash Ladybirds were swept in a softball doubleheader last Friday on the road against Roanoke Rapids.
Both contests were five innings apiece.
RR claimed a 2-1 win in the first game before finishing off the sweep with a 3-0 triumph.
Southern Nash is now 0-5 on the campaign.

More ...
Staff Reports
Hill Tops The Big East


RED OAK -- By any standard, Alexus Hill will go down as one of the best all-around athletes in Northern Nash school history.
And all-conference-and-beyond level performer in three sports -- soccer, basketball and volleyball -- Hill added another honor to her resume' when she was saluted as the Big East Conference Girls Basketball Player of the Year.

More ...
GEOFF NEVILLE, Graphic Sportswriter
Lady Knights pick up another victory


RED OAK -- Joe McCarthy isn't quite sure if his Northern Nash High School girls soccer team will be ready when Big East Conference action begins next Monday.
And for good reason. To date, the Lady Knights have played only three matches -- and had three more postponed due to poor weather.

More ...
GEOFF NEVILLE, Graphic Sportswriter
Pirates take series over Green Wave


GREENVILLE -- Ian Townsend sparked an eight-run second inning by belting a pair of home runs, which tied an NCAA record, as East Carolina University (10-10, 3-3) completed a Conference USA baseball doubleheader sweep over Tulane (10-8, 3-3) with a 13-3 win in eight innings Saturday afternoon at Lewis Field inside Clark-LeClair Stadium.
Following game one, where the Reid Love and Ryan Williams starred on the mound, it was the offense that shined in game two.

More ...
Staff Reports
STATE BASKETBALL CHAMPS CROWNED


CHAPEL HILL -- Here are last Saturday's results from the annual North Carolina High School Athletic Association Boys and Girls State Basketball Championships:

More ...
Staff Reports
NC Wesleyan continues diamond season


ROCKY MOUNT -- In USA South Conference baseball action, junior Ricardo Ciuffetelli blasted a solo home run in the bottom of the 11th inning to lift his North Carolina Wesleyan College Battling Bishops to a 13-12 win over Ferrum College at Bauer Field last Saturday.

More ...
Staff Reports
Haggerty attends conference


GREENVILLE -- Local school officials are seeking information to improve the health and safety of middle and high school athletes.
School officials representing 13 Eastern NC counties attended a conference in Greenville on March 12 to learn strategies to better protect athletes and prepare for on-field emergencies. 

More ...
Staff Reports
Bishops win Scalf Invitational


ROCKY MOUNT -- North Carolina Wesleyan College's golf team hosted its annual Don Scalf Invitational on Sunday and Monday, and for the third straight season, the Battling Bishops were able to take the team championship.
Junior Lucas Norman fought adverse conditions to card rounds of 74 and 75 to finish at 5-over par and repeat as the event's medalist.

More ...
Staff Reports
BY A STEP
Northern Nash first baseman Tyler Barrett (left) retires a Corinth Holders batter off a ground ball during last Saturday afternoon's non-conference baseball event on the NNHS campus.
More ...
GREAT JOB
Nash Central High School's Deja Pemberton (left) is congratulated by Coach Gary Smith after delivering a base hit as part of last Tuesday's home softball victory against the Tarboro Lady Vikings. Pemberton is a senior third baseman for NCHS.
More ...
SAFE-TY FIRST
A Nash Central High School player (left) slides home to score a run for the Lady Bulldogs during last week's home softball victory against non-conference rival Tarboro HS.
More ...
TIMYRA TAKES THE PLAQUE
Nash Central High School graduate Timyra Staton (holding plaque at right) celebrates with her Louisburg College women's basketball teammates after the Lady Hurricanes recently won the Region X Tournament Championships in Raleigh. Staton and the Lady Hurricanes are currently in Overland Park, Kansas, competing in the NJCAA Division II Women's Basketball National Tournament.
More ...
TURNAROUND TIME
Northern Nash's Jacob Green pauses and heads back to third base during last Saturday's home baseball victory against Corinth Holders HS.
More ...
Nash Arts Center seeks actor
Shakespeare's The Merry Wives of Windsor is being produced at Nash Arts Center in Nashville. Producers are still seeking an experienced or very enthusiastic older male actor for a large role in the play. The Merry Wives of Windsor is widely considered Shakespeare's most hilarious and raucous of his comedies.
More ...
PFLAG- RM to present staged reading of play at Nash Arts
A Staged Reading of Out in Left Field, a short play by Lela Chesson, will be presented by PFLAG-Rocky Mount on Saturday, March 29, 7 p.m., at the Nash Arts Center in Nashville. The play focuses on the plight of a left-hander and his family "in the years of Harry Truman and the days of Dick and Jane." The reading, to be directed by Rocky Mount Playwright Marilynn Anselmi, serves as a benefit to fund PFLAG scholarships for area youth.
More ...
DARWELL GRIFFIN DANIELS
Darwell Griffin Daniels, age 78, passed away Wednesday, March 12, 2014. She was the daughter of the late Sidney Thomas Griffin and Katie Hunt Griffin. She was proceeded in death by her loving husband of 58 years, William "Billy" Daniels.
More ...
DIONE DENISE BLUE
JACKSONVILLE, FL –– Dione Denise Blue, 42, of Jacksonville, Florida, and formerly of Rocky Mount,  died on Wednesday, March 5, 2014 in Holly Hill, S.C.
More ...
ELIZABETH BATTS
ROCKY MOUNT -– Elizabeth Batts, 85, of Rocky Mount, died on Friday, March 14, 2014. Funeral arrangements are incomplete and will be announced by the Rocky Mount location of H.D. Pope Funeral Home.
More ...
JAMES "BOOGA RAT" COLUMBUS WHITAKER
BATTLEBORO ––  James "Booga Rat" Columbus Whitaker, 80, of Battleboro, died on Wednesday, March 12, 2014. Funeral arrangements are incomplete and will be announced by the Rocky Mount location of H.D. Pope Funeral Home.
More ...
KATHERINE BROWN
ROCKY MOUNT –– Katherine Brown, 70, of Rocky Mount, died on Thursday, March 13, 2014. Funeral arrangements are incomplete and will be announced by the Rocky Mount location of H.D. Pope Funeral Home. 
More ...
LOWANZA RATRON BLUE
JACKSONVILLE, FL –– Lowanza Ratron Blue, 6, of Jacksonville, Florida, died on Wednesday, March 5, 2014 in Holly Hill, S.C.
More ...
RANDY GERALD HAMILTON
Randy Gerald Hamilton, 43, of Middlesex passed away Sunday, March 16, 2014.  A memorial service will be conducted 2 p.m. Thursday, March 20, 2014 at Gateway Christian Center, 8600 S NC 231, Middlesex.  Pastor Gerald Wiggs will officiate.
More ...
REVEREND WILLIAM SHERWOOD WALKER
NASHVILLE - Reverend William Sherwood Walker, 74, passed away on March 13, 2014. He was born on February 4, 1940 in Whitakers, the son of William Jackson Walker and Irene Fisher Walker. He was preceded in death by both parents; his wife, Ruby Mae Coley Walker and his brother, Charles Fisher Walker.
More ...
SHIRLEY KINKEAD FAMBROUGH
Shirley Kinkead Fambrough, 73, passed away March 12, 2014. She was born July 29, 1940 in Edgecombe County to the late Harry Anderson and Alice Gaither Kinkead.  She was preceded in death her husband, Charles D. Fambrough, two daughters, Kimberly and Pamela, two sisters; Myrl Warren and Marcine Garrison. 
More ...
SIDNEY COLE DICKERSON
Sidney Cole Dickerson, 68, passed away Saturday March 15, 2014. He was born January 18, 1946 in Vance County to the late Sidney Dickerson and Mary Hawkins. In addition to his parents he was preceded in death by his wife, Idean Dickerson, sister, Nancy Franklin, brother, Aubrey Dickerson.
More ...
TONY IRVIN JOHNSON
Tony Irvin Johnson, 61,  passed away Thursday, March 13, 2014. A memorial service was held Sunday, March 16, 2014 at Fellowship Church 1114 S. First St. Nashville with Bishop Kenneth Johnson and Pastor Michael Johnson officiating.
More ...