Subscribe/Access
Advertisements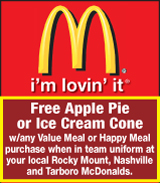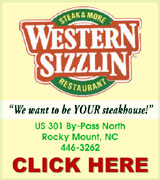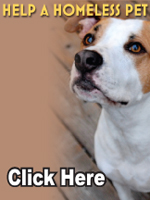 Sections
Member Options
Back
Nash plans to honor Valentine


Nash County Commissioners are hoping the North Carolina Department of Transportation (NCDOT) will sign off on naming a portion of US 64 after former Congressman and Nashville resident Tim Valentine.
Commissioners approved a resolution on Monday requesting the section of US 64 between Spring and Nashville be renamed. The request was initially submitted by Commissioner Mary Wells.

More ...
AMANDA CLARK, GRAPHIC STAFF WRITER
NPD nabs man on Ten Most Wanted


Nashville Police arrested a Nashville man last week who was on the Twin Counties Top Ten Most Wanted.
Nashville Police Investigator Joey Corbett said they received a tip that Sylvester Leon Davis, 25, was at his home on Wayne's Lane.
"We got a tip that he was at the house," Corbett said. "We went down there to try to arrest him."

More ...
AMANDA CLARK, GRAPHIC STAFF WRITER
Citizens speak out against rezoning


Nashville's Town Council tabled a rezoning request last Tuesday evening after over 30 Davis Farm residents voiced concerns about the potential project.
The rezoning request was to rezone property off of E. Washington Street, across from Kerr Drugs, from R-10 (Residential District) to M-F (Multi-Family Residential District. The developer would like to build around 80 apartment units on the close to eight acres of property.

More ...
AMANDA CLARK, GRAPHIC STAFF WRITER

Nashville Police Chief Tom Bashore presents the Nashville Chamber of Commerce 2014 Beyond the Call of Duty award to Nashville Community Services Police Officer Jennifer Bull.

Chamber names Strickland 2014 Distinguished Citizen


Many of the 26 names listed as Distinguished Citizens by Nashville's Chamber of Commerce have served as mentors to Ross Strickland over the years.
Strickland credited many of them with his being added to the list at the Nashville Chamber of Commerce and Nash Art's annual Distinguished Citizen event.

More ...
AMANDA CLARK, GRAPHIC STAFF WRITER
Castalia board mulls farmers market


At the most recent meeting of the Castalia Town Board, new Castalia Commissioner Brian Hinkle suggested that the town evaluate the possibility of holding a farmers market within the town limits of Castalia. The issue was discussed at the meeting held on March 4.
Commissioner James Alston agreed that the idea had merit and suggested the town consider the park space as a location in the future.

More ...
AMELIA HARPER, GRAPHIC CORRESPONDENT
Nash Arts plans annual Gala event


Nash Arts is hosting its annual Denim and Diamonds Gala on March 21 and has moved the event back home.
This year's event will be held from 6 to 10 p.m. at Nash Arts.
"We're doing it at home," said Shelly Gray, Nash Arts Director.
This year's event will feature entertainment by the Grass Cats as well as a silent auction.

More ...
AMANDA CLARK, GRAPHIC STAFF WRITER
School board says incident is not bullying


The Nash-Rocky Mount Schools (NRMS) board ruled in agreement with the superintendent's conclusion that a middle school lunchroom incident "does not constitute bullying." A NRMS sixth-grader admittedly threatened to "snuff out" a student if he did not quit being friends with another student in early January. The board's decision concludes the examination of this event, which was reported to administrators, investigated, and reviewed.

More ...
MICHELE A. CRUZ, GRAPHIC CORRESPONDENT
Project Lifesaver receives commendations for rescues


Nash County Commissioners recognized the success of Project Lifesaver on Monday along with two commendations the program received.
The two commendations were for rescues made in May of last year.
Project Lifesaver is a program that was started in November 2010 that allows law enforcement to search for missing persons with cognitive impairments who are prone to wander away.

More ...
AMANDA CLARK, GRAPHIC STAFF WRITER
HART
Sheriff's Dept. nabs three during heroin investigation
The Nash County Sheriff's Office arrested three individuals involved in a heroin investigation on March 4.
As part of the investigation, deputies seized eight bindles of heroin after a vehicle stop. The vehicle was operated by 22-year-old Ashleigh Carole Morgan, of Rocky Mount. Morgan and her passenger, Antica Lashaye Hart, 22, of S. Charles Boulevard, Greenville, were both charged with possession of heroin.
More ...
GREEN
Two men charged with commercial break-ins
A Whitakers and Weldon man were arrested and charged with a string of commercial break-ins that have occurred over the past year in Nash and surrounding counties.
The Nash County Sheriff's Office were investigating 12 commercial break-ins that occurred over the past year, where numerous cartons of cigarettes were stolen.
More ...
NASHVILLE POLICE BRIEFS
INCIDENTS
An assault on a female was reported on 3/3/14 on Richardson Court
A breaking and entering a commercial, damage to property (vandalism), larceny after a breaking and entering, breaking and entering a motor vehicle and breaking and entering a commercial was reported on 3/4/14 at Glasgow Sign Service, 506 S. Alston Street
More ...
NASH COUNTY SHERIFF'S OFFICE REPORTS
A larceny of a firearm was reported on 3/4/14 at 8446 Seven Paths Road
A narcotics violation was reported on 3/4/14 at Collie Street and Nashville Road
A narcotics violation was reported on 3/4/14 at Amos Street
An identity theft was reported on 3/5/14 at an online bank (Tiaa Bank)
More ...
Annual golf tournament planned to beneifit My Sister's House
ACDI North Carolina will be hosting its Second Annual Charity Golf Tournament on Thursday, May 1, 2014 at Birchwood Country Club. All proceeds will benefit My Sister's House located in Nashville.
ACDI has a tradition of hosting charity events that benefit groups such as food banks, St. Jude's Children's Hospital, and Christmas Cash for Kids. ACDI has raised in excess of $55,000 over the last four consecutive years.
More ...
Check presentation
Trustee Lou Uzzle Blackmon (left center) with the Allan C. Mims and Margaret L. Mims Foundation presents to Nash Community College President Bill Carver (right center), Foundation Executive Director Pat Daniels (left) and Foundation Past President Lyn Brown (right) a $50,000 gift on behalf of the Board to the Nash Community College Foundation.
More ...
Clerk's Office to begin accepting credit cards
Nash County will join 16 other North Carolina counties  this week as they begin accepting credit cards payments at the Clerk of Court Office.
Payments by credit card will begin on Thursday, March 13, said Nash County Clerk of Court Rachel Joyner.
"We are excited to provide this modern technology which will greatly benefit everyone needing our services in payment transactions," Joyner said.
More ...
Red Oak Middle wins first place at Battle of the Books
Red Oak Middle School earned first place recognition at the Nash-Rocky Mount Public Schools Battle of the Books during the competition held at the Nash Arts Center on March 5. 
Students from all six middle schools were quizzed on characters, details, plots, settings, and quotes from the 26 novels required for this year's competition.
More ...
DOT closes portion of Exum Road for bridge replacement
The N.C. Department of Transportation recently closed a section of Exum Road north of Nashville in Nash County so crews with S.T. Wooten Co. of Wilson could begin replacement of the bridge over Basket Creek.
A $923,782 contract was awarded in December 2013 to S.T. Wooten Co. for the replacement of the 58-year-old bridge. The new bridge is scheduled to open to traffic no later than August 15.
More ...
Cherry Hill seeks volunteers for tour
The beautifully preserved Cherry Hill Plantation in Inez will be part of the biannual Preservation Warrenton Homes Tour April 27 and 27.
Directors of the historic home are seeking help from volunteers who can help, perhaps in four-hour sessions, during the tour.
More ...
Nash Health discusses ways to improve health care, satisfaction


Nash Health Care is planning ways to improve patient health care and satisfaction scores in the coming days. Members of the Nash Health Care board discussed these approaches at the most recent board meeting held on March 6.
The meeting opened with a presentation by Amy Winham, Director of Performance Improvement for Nash Health Care.

More ...
AMELIA HARPER, GRAPHIC CORRESPONDENT

Nashville's Chamber of Commerce celebrated Randy's Barber Shop last Wednesday during a special ribbon cutting. The business opened a year ago but owner Randy Colegrove wanted to wait on the ribbon cutting until his building renovations were complete.

Nashville Chamber celebrates Randy's Barber Shop


Nashville's Chamber of Commerce celebrated the newest barber shop in town last week at a special ribbon cutting event.
Randy's Barber Shop opened last March at 218 West Cross Street. Randy Colegrove, who owns the business, said the ribbon cutting event was delayed because he was trying to get the remodeling of his business complete.

More ...
AMANDA CLARK, GRAPHIC STAFF WRITER
Therapy dogs are highlight of Mu Chapter meeting
The highlight of a recent DKG, Mu Chapter meeting was the program.  Mu Chapter was entertained by Ann Davis, and a couple of her best friends, Scooby and Grace.  Ann is a French teacher at RMHS, and a MU Chapter member. Scooby and Grace are therapy dogs, and have earned their therapy certificates, and are registered with Pet Partners.  Therapy dogs are different from service dogs in that they provide comfort and affection to people in hospitals, nursing homes, schools, and to people with learning disabilities.
More ...
BETHEL HEROES


Bethel Heroes Chapter 636 of the United Daughters of the Confederacy held their March meeting at the Braswell Memorial Library.
Guest speaker was Mr. Wallace Abernathy, local Civil War buff.  He spoke on the recent discovery of two NC Artillery Projectiles found  in May 2013 at Calvary Church in Tarboro, NC.

More ...
HELEN SHARPE
SCOUTS HOLD BLUE AND GOLD BANQUET
Cub Scout Pack 16 held its annual Blue and Gold Banquet on Saturday, March 8.  During the event, which celebrates the birthday of Cub Scouting, scouts and their families enjoyed a pizza and salad dinner.  Cub Scouts performed skits and received many awards including their respective rank badges.  Boy Scouts from the Order of the Arrow performed the Arrow of Light Ceremony which honors Cub Scouts who are graduating to Boy Scouts.
More ...
PEACHTREE COMMUNITY NEWS


Sunday morning was a beautiful foretaste of spring!  It was most welcome after a week of cold dreary weather.  Pastor Whitehouse greeted Peachtree folks.  His sermon title was "Good Soil is Not Always Easy to Find-2".  It was based on scripture found in Matthew 13: 1-9; 18-23. The main idea was that the Word of God is the basis of good ministry.  A passion for God is better caught than taught.  Without prayer, ministry cannot be effective.

More ...
BARBARA HARDISON
RED OAK NEWS


Last weekend the youth of Red Oak United Methodist Church attended a two day worship retreat, culminating in the Casting Crowns concert at the PNC Arena.  Young people in the community are invited to be a part of the ROUMC youth group. Youth meeting are scheduled for 4 p.m. each Sunday afternoon, excluding 5th Sundays of the month.
On Wednesday, March 5 the members of ROUMC gathered to celebrate Ash Wednesday, which marks the beginning of the Lenten season.

More ...
Suzy Pearce
Nash County Blood Drives for March 2014
Saturday, March 15 from 9:30 until 2:30 p.m. at Nashville Fire Department (sponsored by Nashville Police Department), 501 S Barnes Street, Nashville
Tuesday, March 18 from 3 until 7 p.m. at Red Oak Volunteer Fire Department, 7951 Red Oak Blvd, Red Oak
More ...

Scott Tilley (center) receives congratulations from NC Ag Commissioner Steve Troxler (left) and NC State Extension Tobacco leader, Dr. Loren Fisher, for his participation in the 2014 NC State Tobacco Short Course.
Local farmers participate in NCSU Tobacco Course
Two young Nash County tobacco growers, Michael High of Bailey and Matthew Scott Tilley of Spring Hope, recently participated in the week long 2014 NC State Tobacco Short Course in Raleigh. Also participating in the event was Mike Narron of Nashville, who works as a crop consultant serving tobacco farmers.
High has been farming with his father, Dean and uncle Lee High, at High Farms for 12 years.
More ...
St. Paddy's Day, and something more special


If you have any Irish in your heritage, or if you wish you did, or if you are a college student aged 21-26, then you know a significant holiday comes this weekend.
It's known as St. Patrick's Day, The Feast of St. Patrick, St. Paddy's Day or St. Patty's Day.
The holiday is also recognized by the Catholic Church, the Lutheran Church, the Anglican Church, and the Eastern Orthodox Church.

More ...
Mike Brantley
Hanging on to some precious memories


Today is March 12. To most, it's just another day but for me, it's a day I tend to spend in mourning.
Today marks the seventh anniversary of my best friend's death.
She died rather unexpectedly and though my memory isn't as good as it used to be, I can remember that day like it was yesterday.

More ...
Amanda Clark
School system decision makers disappoints parent


Dear editor:
My wife and I have been through a terrible series of events since our son was harassed and threatened with bodily harm at the end of his lunch period the first week of January. The principal's investigation, the superintendent's review, the board's review have all attempted to diminish the threat and change the situation.

More ...
Letter to the Editor:
Backward Glances


PERFECT SUNDAY SCHOOL ATTENDANCE RECORDS –– This photo originally published in The Graphic October 4, 1956. These Sunday School members were accorded special recognition at Nashville Baptist church for perfect attendance records ranging from one to 13 years. Pins were presented to 48 members by Edgar Batchelor, secretary of the Sunday School. Youngsters far out-numbered adults in setting the perfect attendance records.

More ...
A PICTORIAL LOOK INTO THE PAST

ARE YOU A BEAL-IEVER?. Transfer Rebecca Beal (left) is expected to make an immediate impact for the Northern Nash HS girls soccer program.

DEPTH PERCEPTION


HENDERSON -- High-end talent has rarely been in question with the Northern Nash High School girls soccer program.
But over the past several years, NN head coach Joe McCarthy has seen his team struggle with overall numbers -- and that lack of depth often hampered the lady Knights as a season progressed.
McCarthy has no such worries this spring as he expects to have around 19 performers -- more than enough to sub in and out to keep players fresh.

More ...
GEOFF NEVILLE, Graphic Sportswriter

SOCON STANDOUT. Western Carolina's Trey Sumler has been saluted with a spot on the All-Southern Conference Men's Basketball Team.

Sumler is honored by SoCon


CULLHOWEE -- Former Nash Central High School standout Trey Sumler, now a senior men's baskeball player at Western Carolina University, has earned All-Southern Conference accolades by two organizations.
Sumler was an all-conference pick by the SoCon Coaches and took first team honors in voting by the SoCon Sports Media Association.

More ...
Staff Reports

MORGAN MAKES HIS MARK. Southern Nash's Matthew Morgan blasts a drive for the Firebirds during last Thursday afternoon's non-conference golf matchup against Bunn High School at The River Golf Course at Lake Royale in Franklin County.

Southern Slowed By Sleet


BUNN -- Scott Collie thought he had pretty much seen it all during his seven-year tenure as the boys golf coach at Southern Nash High School.
Until last Thursday.
Toward the latter part of Southern's non-conference matchup with Bunn, sleet began to pelt performers at The River Golf Course at Lake Royale in Franklin County.

More ...
GEOFF NEVILLE, Graphic Sportswriter
Southern edged by Panthers


KENLY -- Southern Nash dropped a 7-6 heartbreaker last week at perennial powerhouse North Johnson in non-conference softball action.
Amanda Wood worked five innings on the hill for SN, striking out one and walking one.
Top hitters for Southern Nash were as follows:

More ...
Staff Reports
NN's Season Ends


FAYETTEVILLE -- It wasn't meant to be for the Northern Nash Lady Knights at the Class 3-A East Regional Women's Basketball Tournament.
Northern Nash, coached by Grover Battle, entered the Elite Eight portion of the state playoffs riding an impressive 26-game winning streak.

More ...
Staff Reports
STATE FINALS SCHEDULE


CHAPEL HILL -- Pairings have been finalized for the 100th Annual Men's and the 43rd Annual Women's North Carolina High School Athletic Association Basketball Championships.
Games will be played Saturday at the Smith Center in Chapel Hill and Reynolds Coliseum in Raleigh.
Tickets for all matchups will be available at the gate.

More ...
Staff Reports
Ramsey sparks NCWC on mound


ROCKY MOUNT -- Freshman hurler Spencer Ramsey tossed a one-hit shutout versus Mitchell College on Thursday afternoon at Bauer Field, going the distance in a 5-0 Bishop win.
Wesleyan went on to fight to a 1-1 tie with the Mariners in game two, which was called in the eighth inning due to rain.

More ...
Staff Reports
NASH CO. STARS AT REGION EVENT
IT'S TOURNEY TIME. Nash County basketball alums Timyra Staton and Jasmine Griffin (above) were in action last weekend at the Region X Tournament at Wake Tech Community College. Staton's Louisburg College Lady Hurricanes won the event, while Griffin's Catawba Valley CC Lady Cavaliers reached the semifinals. Louisburg College will now advance to the NJCAA Division II National Tournament in Illinois.
More ...
Nash Central will be young this spring


ROCKY MOUNT -- After delivering their best season in recent memory last spring, the Nash Central Lady Bulldogs will be in bit of a rebuilding phase in 2014 under veteran head coach Ryan Cherlinczuk-Ruiz.
Nash Central tied for an opportunity to reach the Class 3-A State Playoffs, but eventually lost a draw of straws to determine the final postseason entrant from the Big East Conference.

More ...
GEOFF NEVILLE, Graphic Sportswriter
ECU drops rubber game to Marshall


GREENVILLE -- Matt Margaritonda tossed his first career complete game and recorded a career-high 11 strikeouts in Marshall's Conference USA series-clinching baseball win over East Carolina, 5-2, Sunday afternoon at Lewis Field inside Clark-LeClair Stadium.
Margaritonda (1-2), who was making just his fourth career start, scattered nine hits on the afternoon allowing a pair of runs (one earned) en route to The Herd's (5-9, 2-1 C-USA) first-ever series win over the Pirates (8-7. 1-2 C-USA).

More ...
Staff Reports
COLLISION COURSE
Northern Nash veteran Natalie DePalma (left) tries to avoid a Northern Vance player during Monday evening's girls soccer showdown on the NVHS campus in Henderson.
More ...
WITHIN REACH
Northern Nash's Allie McGee (left) tries to gain the ball as Northern Vance's keeper is on the ground during Monday's girls soccer contest in Henderson.
More ...
Percy Sledge to perform at Dunn Center in Rocky Mount
The legendary Percy Sledge, soul and rhythm and blues singer and songwriter, will appear in concert at the Dunn Center on the campus of North Carolina Wesleyan College in Rocky Mount, NC on Saturday, March 22, 2014 at 8 p.m.
The most popular era of Percy Sledge's career dates back to around 1966 when his most famous recording, "When a Man Loves a Woman," was released on the Atlantic record label. This one song launched his first national tour and he remained a sought after artist for many years following.
More ...
ADDIE COLEY HILL
Addie Coley Hill, 93, passed away Sunday March 9, 2014. She was born March 2, 1921 in Nash County to the late Andrew and Minnie Register Coley. In addition to her parents she is preceded in death by her husband David V. Hill.
She is survived by two sons; Charles Hill and wife Gracie, Mitchell Hill and wife Sally, one daughter, Carolyn Weeks and husband Ed, one brother, Garland Coley and wife Corine, five grandchildren; five great-grandchildren.
More ...
BRENDA SUE WARNER HAMM
Brenda Sue Warner Hamm, 50, passed away Friday, March 7, 2014. She was born in Richmond Virginia on June 7, 1963 to Gerald Edward Warner, Sr. and Joyce Annette Parker Lewis. Her parents preceded her in death.
More ...
CHARLES RODRICUZ BROWN
ROCKY MOUNT –– Charles Rodricuz Brown, 36, of Rocky Mount, passed away Sunday, March 2, 2014. Funeral Services were held  Saturday, March 8, 2014 at Greater Mount Hermon in Rocky Mount.  Arrangements by H.D. Pope Funeral Home in Rocky Mount.
More ...
ELLA HORRISON
Ella Horrison, 82 of Spring Hope, passed away  March 4, 2014. Funeral services were held  Friday, March 7, 2014   at the St. Hope Missionary Baptist Church, Spring Hope. Burial, Church Cemetery. 
More ...
JOHNNIE GLENN VICK, JR.
NASHVILLE - Johnnie Glenn Vick, Jr., age 77, passed away Thursday, March 6, 2014. Born in Nash County on October 16, 1936, he was the son of the late Johnnie Glenn Vick, Sr. and Ruby Whitley Vick.
More ...
LAWRENCE CORTEL FISHER "COY"
Lawrence Cortel Fisher, "Coy" passed away Thursday, March 6, 2014. He was born October 5, 1936 in Tarboro, the son of Charles Wesley Fisher, Sr. and Ada Woodruff Fisher. He was preceded in death by both parents; stepmother, Ida May Fisher; sisters, Dorothy Fisher and Alma Jane Fisher Henderson; and brother, Charles Wesley Fisher, Jr.
More ...
LEE EDWARD HARRISON
ROCKY MOUNT–– Lee Edward Harrison, 61, of Rocky Mount,  passed away Saturday, March 1, 2014. Funeral Services were held  Saturday, March 8, 2014 at St. Marks AME Church in Rocky Mount. The Interment took place immediately after the Service, in Baker's Cemetery in Rocky Mount.  Arrangements by H.D. Pope Funeral Home in Rocky Mount.
More ...
REBECCA SNIPES COGGIN
Rebecca Snipes Coggin, 71, passed away Sunday, March 9, 2014. She was born June 1,1942 in Rock Hill, SC daughter of the late James Alexander Snipes and Rebecca Harper Snipes.
More ...
STACEY MCKENNEY CUNNINGHAM
HATTERAS - Stacey McKenney Cunningham, age 46, passed away Wednesday, March 5, 2014. Born in Portsmouth VA on July 31, 1967, she was the daughter of Hunter Ray McKenney and Hilary Rossow McKenney of Red Oak. She was preceded in death by her two brothers, Eric Christopher "Chris" McKenney and Michael Ray McKenney.
More ...
WYATT EARL WILLIAMS
Wyatt Earl Williams, 66, of Middlesex passed away Thursday, March 6, 2014.  A funeral service was held Saturday, March 8, 2014 at the Middlesex Church of God. Interment followed in Hollywood Cemetery, Middlesex.
More ...