Subscribe/Access
Advertisements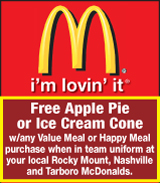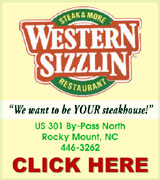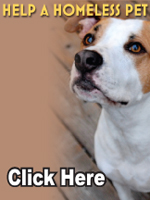 Sections
Member Options
Back
NCC will soon open connector road
Nash Community College will debut its new connector road in the coming weeks, which officials say should alleviate traffic on Old Carriage Road.
The connector road, as well as a roundabout on Eastern Avenue, are part of phase three of an expansion the college is undergoing. More ...
Amanda Clark, Graphic Staff Writer
Former Chief Deputy is now Northampton Interim Sheriff
Just a few days after retiring from his post as Chief Deputy at the Nash County Sheriff's Office, Jack Smith was appointed to serve as the Sheriff of Northampton County.
The Northampton County Board of Commissioners unanimously voted on Monday, August 5 to appoint Jack Smith Interim Sheriff, following the retirement of longtime Sheriff Wardie Vincent. More ...
Amanda Clark, Graphic Staff Writer
Three new names on 2013 Castalia ballot
Two Castalia Commissioners are not seeking re-election to their seats and three residents have filed to run for their two seats.
The terms of Clarence Bender and Jeanette Evans are up this year. Bender is not eligible for re-election, as he pled guilty to felony drug charges in March.The charges stemmed from his arrest in October. More ...
Amanda Clark, Graphic Staff Writer
BLESSING BIKES
A local motorcycle club is hosting a fund raising event on Saturday at the Nashville Armory.
The Independent Christian Motorcycle Riders Club of Nashville and Wilson is sponsoring its first annual Bike Blessing Ceremony and Outing on August 24 from 12 until 6 p.m.
The Nashville Armory is hosting the event and The Independent Christian Motorcycle Riders Club is giving a portion of the proceeds from the event back to the Armory. More ...
Amanda Clark, Graphic Staff Writer
Nashville woman continues to fight kidney failure
A Nashville woman is hoping to use her experiences with kidney failure to help others.
Tawanda Harris was in her early 30s when she was first hospitalized for high blood pressure. Harris said it was during that time, in October 2011, that she found out she had kidney failure and began the process to be placed on the donor list to receive a new kidney. More ...
Amanda Clark, Graphic Staff Writer
Board begins search for new county manager
Nash County Commissioners have agreed on the process for their search of a new county manager, after discussing the matter for around two hours in closed session last week.
Commissioners met with Interim County Manager Wayne Deal last Thursday, August 15 in a special session to discuss the process the board would use in hiring its next manager. More ...
Amanda Clark, Graphic Staff Writer

CAROL THOMAS

Area residents charged with trafficking heroin
The Nash County Sheriff's Office arrested a Rocky Mount woman who had over 100 bindles of heroin last week during a traffic stop.
Deputies received information on August 14 that 37-year-old Brandy Carol Thomas was traveling to the Food Lion on Highway 97 and was in possession of a large amount of heroin. More ...

NASHVILLE POLICE BRIEFS
INCIDENTS
An assault with a deadly weapon was reported on 8/11/13
A damage to property (vandalism) was reported on 8/12/13 at the Peace of Mind Group Home, 703 Bayberry Lane More ...

NC Highway Patrol reminds drivers to "Move Over"
A recent harrowing experience serves as a reminder to motorists to "Move Over."
On Aug. 7, Trooper A. G. Knight was conducting a traffic stop on US 64 in Wake County, a practice he had done time and time again. But this day would be like no other day. As he spoke to the driver on the shoulder of the roadway, he suddenly heard the sound of skidding tires and the smell of burning rubber. With 80,000 pounds of metal bearing down on him, he ran for cover out of harm's way. More ...

NASH SHERIFF'S OFFICE REPORTS
A larceny from a motor vehicle was reported on 8/13/13 at 13575 Watson Seed Farm Road
A larceny of a central unit and injury to real property was reported on 8/13/13 at 3541 Sandy Cross Road
A breaking, entering and larceny of a residence and possession of drug paraphernalia was reported on 5384 NC 58 S. More ...

Moore, Cruz represent Nash at NC 4-H Electric Congress
Elias Moore and Jasper Cruz, president and vice-president of the Nash County 4-H Electric Club, represented Nash County as delegates at this year's state 4-H Electric Congress. They joined over 320 fellow 4-Hers in attendance at the 2013 Electric Congress, July 22-24, on the campus of UNC-Charlotte. Nash County 4-H Electric Club leader John Wind attended this state event with Moore and Cruz. More ...
Jasper Cruz, Nash County 4-H VP and Club Reporter
LIONS AWARD
UNCLE SAM DAVIS AWARD - The Nashville Lions Club recently received the Uncle Sam Davis Award, which is presented to clubs that raise $2,500 or more for white cane. Pictured accepting the award at the August 14 meeting (L-R) are Lions Doris McBride, Mary Boehm and Doug Whitehurst. More ...

Nash County Blood Drives for Sept. 2013
Tuesday, September 3 from 3:15 until 6:15 p.m. at the Harrison Family YMCA, 1000 Independence Drive, Rocky Mount
Tuesday, September 3 from 10 a.m. until 4 p.m. at Nash Health Care Systems, 2460 Curtis Ellis Drive, Rocky Mount More ...

NHC Foundation names Jesso new director
Stacy Sumner Jesso was named executive director of the Nash Health Care Foundation, taking the helm after the retirement of previous director, Bob Skelton.
Jesso brings more than 25 years of extensive experience in fundraising, strategic planning, board development, and non-profit leadership to the position. More ...

Waters, Dudley marry
Morgan Leigh Waters and Jason Michael Dudley were united in marriage on Saturday, April 6, 2013 at Rose Hill Plantation in Nashville. The officiating minister for the 4 pm ceremony was Reverend Dougald McLaurin.
The Bride is the daughter of Guy and Padgette Waters of Nashville. More ...

NCC RECEIVES FUNDS
REACH OUT –– The Reach Out Rocky Mount Fun Run for Charities recently awarded the Nash Community College Foundation $40,643.70. The NCC Foundation received $35,930 in gifts and a $4,713.70 match by Reach Out Rocky Mount. The funds will be used to assist deserving students with scholarships. More ...

Annual Walk For Life set for September 21st
Get your walking shoes on! The Pregnancy Care Center's two-mile Walk For Life is scheduled for Saturday, September 21 and organizers invite the public to join hundreds of ministry supporters at Englewood Park for the 23rd annual Walk. Registration will begin at 9:15 a.m. and the Walk will begin at 10:15 a.m. More ...

DONATION
The Southern Bank Foundation has made a $10,000 gift to Rocky Mount Academy. The funds were used to help build a new multi-purpose field on the RMA campus. Lank Dunton, right, Vice President of Southern Bank, recently presented the check to Beth Covolo, Head of School at Rocky Mount Academy. More ...

BOARD MEMBERS
Nash County Department of Social Services Board has appointed Dorothy Battle as Chairman and Jeannette Pittman as Vice-Chairman for 2013-2014. Ms. Battle has served on the Board since 2011, and Ms. Pittman has served since 2010. Both members are appointed by the Social Services Commission. More ...

NEED board seeks members
The NEED, Inc. Board of Directors is seeking membership to represent Districts One and Two of Nash County.
The District One boundary consists of the following areas: Battleboro, Dortches, Goldrock, Red Oak, Momeyer, Northwest Rocky Mount, (Bass, Edwards, and Lancaster Crossroads) Spring Hope, Swift Creek, and Whitakers communities. More ...

Clark receives Ed Armstrong Award
Nikki Clark of the financial services firm Edward Jones in Rocky Mount recently won the firm's Ed Armstrong Award for her exceptional achievement in building client relationships.
Clark was one of 1,618 of the firm's 12,000 financial advisors to receive the Ed Armstrong award. More ...

Collecting hats
The Nashville Lions Club is collecting hats to send out to people to help prevent permanent sun blindness caused by over-exposure of direct sunlight. A collection box is set up at Ward Speciality Pharmacy for residents wanting to donate their gently used hats. Hats will be sent to the Louisiana Methodist Children's Home and "Doctors Without Borders" for free distribution. More ...

Governor appoints Edgar to Rate Bureau
Governor Pat McCrory recently appointed William D. Edgar, of Rocky Mount, to the North Carolina Rate Bureau.
The North Carolina Rate Bureau (NCRB) is a non-profit, unincorporated rating bureau created by the General Assembly of North Carolina under the provisions of Article 36 of Chapter 58 of the General Statutes of North Carolina on September 1, 1977. More ...

NRMPS custodial staff honored
Nash-Rocky Mount Public Schools custodial staff recently spent a day at Rocky Mount High School completing their annual federally mandated training and receiving some well-deserved awards.
The Clean School Awards were presented to NRMPS staff by Daniel Rich, Frontline Manager for Aramark Facility Services. More ...

NC Forest Service assists with wildfires
North Carolina's wet spring and summer have meant a below-normal wildfire season, allowing N.C. Forest Service staff to assist states in the West.
A 20-person crew recently left to help fight one of the many wildfires burning in Alaska. Another 20-person crew is working on a wildfire near Portage, Utah. More ...

MOUNT ZION FWB CHURCH NEWS
Our choir sang "When the Battle's Over" for the call to worship. Pastor Aycock welcomed everyone and prayed the prayer of invocation. Hymns of worship were "All Hail the Power" and "Send the Light." Congregational singing was led by Algie Jones Jr. More ...
ROSALENE BASS
PEACHTREE COMMUNITY NEWS
As Peachtree folks gathered for worship on Sunday, Pastor Whitehouse greeted those present. Sanctuary flowers were given by Robert and Amy Sykes. The choir sang "Holy Ground", under the direction of the pastor. The solo was by Marta Whitehouse. More ...
BARBARA HARDISON
RED OAK NEWS
Red Oak Baptist Church welcomes Julia Collins as a new member! Also, welcome to Hallee Holloman, Brooke Thompson, and Trevor Demuth who will be baptized.
The Baptist Men met for their monthly breakfast on Sunday, Aug. 18.
Sunday, Aug. 25 will be Sunday School promotion at Red Oak Baptist Church. More ...
SUZY PEARCE
Notes from a book, something to consider
Friends and readers, today I ask that you consider the book.
Those of you over 30 years old know what I'm talking about. That wonderful mound of paper and paste and binding, full of stories or ideas or problems. Those in school today may be less acquainted with the book, and those who will go to school in 20 years may only hear stories of the book. More ...
Mike Brantley
No sandcastles found in diapers after beach trip
My family and I recently returned from a weekend trip to the beach.
It was interesting.
I can't imagine anything more stressful than having two small children at the beach.
We had a really good time but, for me, it was extremely stressful.
I spent a lot of my time on the beach in the midst of a panic attack. More ...
Amanda Clark
Local celebrities will Dance With the Arts!
I'm going to fill you in on an event planned for the end of September that should prove to be quite an evening of entertainment and a chance to help support your local arts council, Nash Arts Center. At the same time, I'm going to solicit a little help to get me ready to help host the event.
Back in May, just prior to the Blooming Festival, I recall Amy Beasley asking me if I could emcee an event if I had to. My first thought, "What is she up to now?" More ...
Jo Anne Cooper
Backward Glances
BUMPER STICKERS –– This photo originally published in The Graphic July 23, 1970. Bumper stickers with the slogan "Support Your Local Police" were being distributed by American Legion Post 100 members in an effort to strengthen public support for law officers. Pictured, Paul Shaw, Commander of the Nashville Post, applies one of the stickers to a car bumper. More ...
A PICTORIAL LOOK INTO THE PAST
Nash County Animal Friends' Notebook
One of these days... there will be a hard working, intelligent person in Nash County that has the time and cares enough to take on the feral cat problem and form a Nash County Community Cat Advocacy Group. We won't have to tell them what to do. They will do their research. They will figure it out. They will organize and plan. It won't be easy, but it will be a rewarding job. NCAF will support that person, that group. More ...
Carol Vierela, Nash County Animal Friends

BALL MEETS HELMET. This is probably not the way Coach Randy Raper wants his running backs to carry the ball, but Northern Nash's Quan Whitakers was still able to pick up yardage during action last week at the Nash County Football Jamboree.

4 ON THE ROAD
RED OAK -- Unless they hit the road, Northern Nash High School football fans might have to wait awhile to see the new Knights' gridiron edition under first-year head coach Randy Raper.
Certainly, Raper's arrival from Wilson Hunt has been the talk of Red Oak, but the veteran skipper won't be able to enjoy his home debut for over one month. More ...
GEOFF NEVILLE, Graphic Sportswriter
'Birds to host the Cougars
STANHOPE -- Few area non-conference football rivalries carry the intense weight of the annual Southern Nash-SouthWest Edgecombe clash.
As if the intensity isn't enough for both sides, a twist will be added to this year's season-opening contest Friday night at Firebird Stadium. More ...
GEOFF NEVILLE, Graphic Sportswriter

DOUBLE BLOCK FOR NCHS. Nash Central's Kaitlyn Wallace (15) and Brittani Strickland (11) team up for a block attempt during the Lady Bulldogs' regular season opener Monday afternoon against the host Bunn Ladycats in Franklin County.

Central Opens With Setback
BUNN -- If anyone knew how difficult of a challenge Nash Central was going to encounter on Monday, it was Lady Bulldogs' head coach Frank Poyer.
Before arriving at NCHS, Poyer was an assistant at Bunn, a tradition-rich volleyball program out of Franklin County -- where Poyer still resides. More ...
GEOFF NEVILLE, Graphic Sportswriter
Northern picks up a victory
RED OAK -- Northern Nash began its 2013 volleyball schedule on Monday with a three-game sweep against the SouthWest Edgecombe Lady Cougars.
Scores were 25-20, 25-16 and 25-15 in favor of Coach Patricia Haggerty's Lady Knights.
Alexus Hill had a big night for Northern Nash with seven kills and six points. More ...
Staff Reports

I'VE GOT YA NOW. Nash Central High School defensive end Houshun Gaines comes up with a stop against Bertie as part of the Nash County Football Jamboree.

NC's Balancing Act
ROCKY MOUNT -- Ups and downs are to be expected for any young football team -- especially one with just four returning starters.
During last week's scrimmage action, Nash Central head coach Kevin Crudup saw a little bit of everything from his inexperienced club. More ...
GEOFF NEVILLE, Graphic Sportssriter
Rose Hill event scheduled
NASHVILLE -- Clay targets, skill shooting contests, games, vendor booths and industry demonstrations are on tap for the 18th Annual Colony Tire Sporting Clays Miracle Shoot.
The event will be held this Friday and Saturday at Rose Hill Sporting Clays in Nashville. More ...
Staff Reports
USA South offers predictions
FAYETTEVILLE -- The USA South Athletic Conference has released its 2013 fall sport preseason coaches polls for volleyball and soccer.
North Carolina Wesleyan's volleyball squad received a 2nd-place billing in the league's North Division, while men's soccer was tabbed 3rd and women's soccer 10th in their respective polls. More ...
Staff Reports
Mudcats split DH with Salem
SALEM, VA. -- The Carolina Mudcats walked past the Salem Red Sox in a 7-1 victory on Sunday afternoon before dropping the nightcap 3-1 at LewisGale Field inside Salem Memorial Ballpark as part of a Class A Carolina League baseball twinbill.
The Mudcats (29-25, 51-73) remain a half-game behind the Red Sox (30-25, 63-62) for the presumptive wildcard in the Southern Division. More ...
Staff Reports
COME BACK HERE
Northern Nash defender Terharen Warren (right) chases Southeast Halifax's quarterback during action last Thursday evening at the Nash County Football Jamboree. More ...

IT'S TRENT'S TIME
Northern Nash backup quarterback Trent Flora goes for the deep ball during last Thursday's scrimmage action at the Nash County Football Jamboree at Nash Central HS. More ...

LET'S STICK TOGETHER
Nash Central High School head football coach Cedric Crudup used this opportunity to tell his young team not to point fingers when adversity strikes as part of last Thursday evening's Nash County Football Jamboree at The Dawg Pound. More ...

LOOSE BALL
Nash Central High School running back Christian Gay (7) tries to recover a missed handoff during last Thursday's action against Southeast Halifax at the Nash County Football Jamboree at The Dawg Pound. The Bulldogs will open their 2013 regular season schedule on Friday night at home against perennial powerhouse Tarboro. More ...

THAT'S NOT FAIR
Nash Central's Brittani Strickland (right) tries to escape the double block of Bunn's Tainasha Vines (9) and Haley Dickerson (11) during Monday evening's volleyballl opener at the Bunn Dome. More ...

Got a ghost story? Call Nash Arts!
Nash Arts is hoping to bring back its Ghost Walk but first, it needs volunteers and local ghost stories.
The first "Haunted by the Arts" Ghost Walk was held in 2008 and was a success, said Shelly Gray, Nash Arts Director. But due to a lack of volunteers, the event was not continued.
In 2011, Nash Arts revived the Ghost Walk but again, due to a lack of volunteers, it was not continued in 2012. More ...
Amanda Clark, Graphic Staff Writer
LILLIE MAE COGDELL
ROCKY MOUNT –– Lillie Mae Cogdell, 85, of Rocky Mount, passed away on Wednesday, August 14, 2013 at Nash General Hospital in Rocky Mount. More ...

STEPHEN ANTHONY BULLOCK
ROCKY MOUNT –– Stephen Anthony Bullock, 72, of Rocky Mount, passed away on Monday, August 12, 2013 in Vidant Edgecombe Hospital in Tarboro. More ...

ANTWAIN M. FAISON
ROCKY MOUNT –– Antwain M. Faison, 37, of Rocky Mount passed away Thursday, August 15, 2013 at Nash General Hospital. More ...

WALTER GRAY MULLEN
ROCKY MOUNT - Walter Gray Mullen, 83, passed away on Wednesday, August 14 2013. He was born on Thursday, January 16, 1930, in Nash County to the late Joseph Samuel and Carrie Lee Tant Mullen. Walt was preceded in death by his parents and an infant brother. More ...

DEBBIE ELLIS
Debbie Ellis, 61, passed away Sunday, August 18, 2013. She was born August 5, 1952 to Rev. Preston and Rebecca Lane. She was preceded in death by her father, Rev. Preston Edgar Lane. More ...

MARGIE MATTHEWS LAMM
Margie Matthews Lamm, age 83, passed away Tuesday, August 13, 2013. Born in Nash County on July 22, 1930, she was the daughter of the late Dewey and Sallie Bass Matthews of Momeyer. She was also preceded in death by her husband, Joseph Randolph Lamm; a brother, Cecil Matthews, and two sisters, Esther Belle Matthews Bass and Ella Rae Matthews Jackson Winstead. More ...

LILLIAN HODGES
Lillian Hodges, 74, of Rocky Mount, North Carolina, died on Saturday, August 17, 2013 in Rocky Mount, N.C. Funeral arrangements are incomplete and will be announced by the Rocky Mount location of H.D. Pope Funeral Home. More ...