Subscribe/Access
Advertisements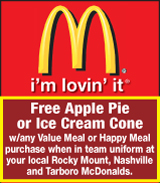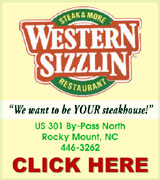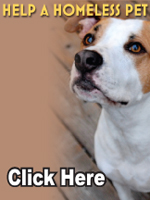 Sections
Member Options
Back
Police probe apparent murder-suicide
Nashville Police say a 53-year-old man apparently shot his son and then himself before setting the room they were in on fire on Monday. Both father and son have died of their injuries and police are continuing their search for answers.
According to Nashville Police Chief Tom Bashore, the Nashville Fire Department and Police Department were called to the home, at 239 N. Lumber Street, around 12:37 p.m. More ...
Amanda Clark, Graphic Staff Writer
Bailey man faces assault charges
A Bailey man faces multiple charges after allegedly trying to run over a Nash County Sheriff's Deputy on Sunday night.
According to Captain Pat Joyner, of the Nash County Sheriff's Office, deputies were called to Winters Road in Bailey for a domestic violence incident. More ...

MARCHING BULLDOGS
Nash Central High School Marching Band members met in mini camps for a week and then came together last week for four more days of intensive practice to prepare for the upcoming season.
Band Director Leo Nieves said band camp is a tough week for students but is a good way for the band to get a jump start on the year. More ...
Amanda Clark, Graphic Staff Writer
NRMS adds teachers
As the state's budget has been finalized with Governor Pat McCrory's signature of approval, the local school system continues to finalize its 2013-14 budget for board approval.
Susan Blackwell, Nash-Rocky Mount Schools (NRMS) finance officer, said the system's 2013-14 initial allotment shows an increase of 10 classroom teachers over last school year's initial allotment, instead of the projected loss of 56 teachers. More ...
Michele A. Cruz, Graphic Correspondent
Mitchell earns designation
Nashville Town Manager Preston Mitchell recently joined the ranks of around 1,300 other local government management professionals who have received the International City/County Management Association (ICMA)'s Credentialed Manager designation.
Mitchell is one of only 112 in North Carolina with the designation. More ...
Amanda Clark, Graphic Staff Writer

Langley

Red Oak seats face no opposition
Red Oak Mayor Al Wester and Commissioners Levell Langley and Barbara High Tyre are running unopposed to keep the seats they've held on Red Oak's board for years.
Mayor Wester has served as Red Oak's Mayor for almost 20 years. Wester said he wanted to continue helping to improve the town. And, he added, since no one else stepped up for the mayor's seat, he figured he'd serve another term. More ...
Amanda Clark, Graphic Staff Writer
Local duo release second album, "Forever Good"
Kiara Brinkley and Donell Allen met in their high school chorus class over seven years ago.
This month, the two will release their second album as a part of the duo 7/27.
"Forever Good" is the couple's second CD. Their first CD, "Admission" came out in 2011.
Brinkley has been singing since she was a young girl. In 2006, she showcased her talent at Nash Arts and won first place at the first annual Nash County's Got Talent competition. More ...
Amanda Clark, Graphic Staff Writer
Fire destroys contents of tobacco barn
A tobacco barn caught fire on Taylor's Store Road on Sunday night, destroying most of the tobacco inside.
Firefighters from Nashville, Red Oak and Castalia responded to the fire around 8 p.m. on Sunday, August 11 at 1234 Taylor's Store Road.
According to Captain Jason Edwards, of the Nashville Fire Department, when firefighters arrived, they found one tobacco barn on fire. More ...
Amanda Clark, Graphic Staff Writer
Middlesex to change water policy
Middlesex Commissioners agreed to change the town's water policy on Monday night to allow citizens an extra day to pay their water bill when the due date falls on a weekend.
Citizens have complained at the past two meetings about the late fees that are assessed on water bills, specifically when the due date falls on a Saturday or Sunday. More ...
Amanda Clark, Graphic Staff Writer
Warren "Sneak" Lewis 5K race set for Sept. 14
The Warren "SNEAK" Lewis Law Enforcement Foundation is gearing up for its second annual 5K Memorial Run, set for Saturday, September 14 in Middlesex.
Lewis was shot and killed last year while serving a murder warrant with the Eastern North Carolina Fugitive Task Force. He was a nine-year veteran of the Nash County Sheriff's office but also served on the U.S. Marshal's Eastern North Carolina Violent Fugitive Task Force. More ...

NASHVILLE POLICE BRIEFS
INCIDENTS
A larceny was reported on 8/5/13 at Wal-Mart, 1205 Eastern Avenue
A larceny was reported on 8/5/13 on Lucille Street
A possession of a concealed weapon was reported on 8/6/13 on S. First Street More ...

NASH SHERIFF'S OFFICE REPORTS
An injury to personal property was reported on 8/5/13 at 9066 Stokes Road
A breaking, entering and larceny of a garage was reported on 8/5/13 at 7829 Southern Nash High Road
A narcotics violation was reported on 8/5/13 at 5539 Horne Road
A breaking, entering and larceny of a residence was reported on 8/5/13 at 7797 Morris Road More ...


Anna Deans fixes hot dogs for youth during the Back to School Rally.

H.D. Pope, Brooklyn Community Watch sponsor back to school rally, pics 1
H.D. Pope Funerals and Cremation Services in Nashville partnered with the Brooklyn Area Community Watch and hosted a Back to School Rally on August 2 in the parking lot of the funeral home.
The rally included food, music, a bouncy house and free school supplies, which were given to over 100 youth. More ...
Graphic photos by Amanda Clark
Cedar Grove hosts library hours during summer
Cedar Grove Elementary School offered students the opportunity to get a head start on their reading for the new school year by offering summer hours in the school's library.
The school's library was open June 24 through August 2 to allow Cedar Grove students the chance to come in and check out books. Principal Brad Jones said that the books students read during the summer could go towards the student's Accelerated Reading Program. More ...
Amanda Clark, Graphic Staff Writer
NEW FACULTY
Nash Community College welcomed new faculty and staff this week during a new employee orientation. More ...


NCC President Bill Carver congratulates EMT-Intermediate graduate Megan Webb of Rocky Mount.

NCC announces EMT grads
Nash Community College has announced its Emergency Medical Technician (EMT) Basic and Intermediate Program graduates. The Emergency Medical Technician (EMT) Basic class includes 179 hours of lecture and lab instruction and 24 hours of field training. The Intermediate training is a 322-hour course. More ...

Students earn degrees at UNC
More than 5,800 students earned bachelor's, master's, doctoral or professional degrees from the University of North Carolina at Chapel Hill during the May 12 commencement ceremony.
Out of 5,845 students who received a degree, 3,580 earned a bachelor's, 1,327 earned a master's, 259 earned a doctoral degree and 679 earned a professional degree. More ...

BIRTH
Steven and Misty Cockrell of Nashville are proud to announce the birth of a son, Bentley David Cockrell. He was born May 7, 2013 at Nash General in Rocky Mount, weighed 7 pounds, 5 ounces and was 21 1/2 inches long. More ...

Nash County Blood Drives
Friday, August 16 from 12:30 until 6 p.m. at Golden East Crossing Mall, 1100 North Wesleyan Boulevard, Rocky Mount
Wednesday, August 21 from 2 until 6 p.m. at St. Andrew's Episcopal Church, 301 S. Circle Drive, Rocky Mount More ...

N-RMPS graduation rate increases to 79.4 percent
Nash-Rocky Mount Public Schools are celebrating the highest four-year cohort graduation rate on record, of 79.4 percent, which was released August 8, as part of North Carolina's 2012-13 Cohort Graduation Rate Report.
The NRMPS graduation rate jumped nearly 10 percentage points, from 70.8 percent in 2010 to 79.4 percent in 2013. The increase represents nearly a three point jump from 2012, when the rate was 76.7 percent. More ...

Jessica Rogers attends Pace Summer Scholars Institute
Jessica Rogers, of Nashville, recently spent two weeks in New York as part of the Pace Summer Scholars Institute.
The Summer Scholars Institute is a program designed for rising juniors and seniors and helps them experience the atmosphere of college with interactive courses to meet the individual interests of students. More ...

Photo journal on history of RM Fire Department to be published
The history of the Rocky Mount Fire Department was depicted in its first centennial book, created in 1996. The book included photos and information on the department from the time of its inception in 1896. Within the past 16 years, however, staff has changed and interest in an updated history of the Rocky Mount Fire Department has peaked. More ...

MOUNT ZION FWB CHURCH NEWS
Our choir sang "Nothing is Impossible" for the call to worship. Pastor Aycock welcomed everyone and prayed the prayer of invocation. Hymns of worship were "The Church's One Foundation" and "On Jordan's Stormy Banks." The congregational singing was led by Algie Jones Jr. More ...
ROSALENE BASS
PEACHTREE COMMUNITY NEWS
On a beautiful Sunday morning Peachtree folks gathered for worship. Sanctuary flowers were given by Amy and Robert Sykes. Pastor Whitehouse welcomed all those present. His sermon was titled "What is Salvation?" It was based on Mark 16:16-34. He said that many people want to play God. It is not our job to judge others. More ...
BARBARA HARDISON
RED OAK NEWS
Members of Red Oak United Methodist Church thank all who supported the Youth Benefit Yard Sale held on August 3. All proceeds will go toward supporting youth missions and activities at ROUMC.
If you missed the first United Methodist Men meeting, held Sunday, Aug. 4 at 8:15 am, don't worry. The group plans to meet the first Sunday of each month in the fellowship hall, for food, fellowship, and faith growing. More ...
SUZY PEARCE
BEULAH COMMUNITY NEWS
Last week I did write the Beulah News, but guess what happened? I realized later I forgot to turn it in. I guess I had a senior moment so I'm trying to do a little better this week. To begin I'd like to say we have a lot of birthdays this month. More ...
WILMA ENROUGHTY
UDC BETHEL HEROES CHAPTER 636
UDC Bethel Heroes Chapter 636 held their August meeting at the Braswell Memorial Library.
Mrs. Donna Boykin, Bethel Heroes Member, was the guest speaker. She presented an informative program on the dress of women in the War Between the States era. This war had a large and very personal effect on every one then living in the United States, but most especially in the south. More ...
HELEN SHARPE
TEA TIME
The Nash County Democratic Women hosted an "Afternoon Tea" on August 11 at Benvenue Country Club. Several state leaders were among the 175 guests who attended the special event. Pictured (L-R) is: Janet Cowell, NC State Treasurer; Rosita Wiggins, Event Chair; Beth Wood, NC State Auditor; June Atkinson, State Superintendent, Public Schools of NC; and Laura O'Neal, chair, Nash County Democratic Women. More ...

POULTRY JUDGING
Nash and Edgecombe County 4-H poultry judging teams recently participated in a competition. One junior team finished second in the Avain Bowl and in judging. The other junior team finished fifth in the Avain Bowl and in judging. The senior team finished fourth in the Avail Bowl. More ...

4-H CRIMINAL JUSTICE CAMP
The Nash County Sheriff's Office conducted its annual 4-H Criminal Justice Camp last week for around 20 students. On Thursday, August 8, students got a chance to learn about the Nash County Jail. Pictured above, Lt. Randall Smith shows students what inmates wear while at the Nash County Jail. Beside Smith is Corporal William Hill, who also works in the Detention Center. More ...

Nash man scratches $4 million lottery win
Will Critzer, a carpenter from Sims in Nash County, thought he was lucky Monday when he caught five bass before work, but the biggest catch of the day turned out to be a $4 million lottery win.
"I was having a good morning," Critzer said shortly afterward at N.C. Education Lottery headquarters in Raleigh. "And I remembered I had bought that ticket and I went and scratched it. There it was. A good morning got better." More ...

Signs that youth sport season has started
It's that time of year again — school is getting ready to start, and temps will soon be dropping to the low 90s.
That can only mean one thing: we're closer to the next season of Dowton Abbey. And also, that the fall youth sports season is upon us. More ...
Mike Brantley
Fond memories of band camp days
Last week I was taken down memory lane as I attended a band camp at Nash Central High School.
Back in the day, I was in my high school's marching band. My time in band is some of my most memorable of high school.
I remember band camp well. More ...
Amanda Clark
Expert's advice isn't good for local sales
I very rarely watch TV anymore. I couldn't really even begin to name any of the newer shows. It seems when I do take time to flip through the channels I end up on the same stations watching reruns of older programs or a couple of the reality shows. No –– I don't watch Honey Boo-Boo, or whatever her name may be! My husband and I enjoy the American Pickers and Pawn Stars shows. And sometimes we'll watch the cooking competition shows. More ...
Jo Anne Cooper
Medicaid expansion, you matter too
On March 6, 2013 the North Carolina General Assembly approved Session Law 2013-5, Senate Bill 4 which rejected Medicaid Expansion in North Carolina. Some politicians are concerned that Medicaid Expansion will affect the budget, but in reality it'll save this state money. For the first three years the federal government would fund Medicaid Expansion in full and then North Carolina would only have to start paying a measly 10% from then on out. More ...
Letters to the Editor:
National Health Center Week: A public thank you
We are all reading a lot of "news" lately about what is wrong with the health care system and the new Affordable Care Act, fondly referred to by some as Obamacare. I think we could probably agree that a system that spends $18 billion dollars a year on emergency room visits for conditions that could have been adequately treated in a doctor's office has been broken a long time! More ...
Letters to the Editor:
Backward Glances
LODGE PRESENTS CHECK –– This photo was originally published in The Graphic November 26, 1970. St. Elmo Lodge 159 of Whitakers presented a $50 check to the Community Boarding Home in Nashville. More ...
A PICTORIAL LOOK INTO THE PAST
Nash County Animal Friends' Notebook
No words can express the sadness we feel when the vet comes to the Nash County Animal Control facility at 3 p.m. on Tuesday, 8 a.m. on Thursday, 3 p.m. on Friday. Without your help, the ones we promote would die by humane injection. However, there are many that go to the back that never had a chance. We understand when some are brought in by their owners for the service offered to those who cannot afford a vet to help their sick ones pass. More ...
Carol Vierela, Nash County Animal Friends
CHARLIE EMERSON JOYNER
Charlie Emerson Joyner, 35, passed away, Monday, August 12, 2013. He was born August 11, 1978 in Nash County. Charlie was preceded in death by his father, Wilbert E. Griffin. More ...

JOHN JASPER WALKER, JR.
John Jasper Walker, Jr., 91, passed away Sunday, August 11, 2013. He was born May 9, 1922 in Nash County to the late John J. and Hettie Rose Walker. He was preceded in death by his wife, Violet Carter Walker, daughter, Barbara Walker Ferrell and brother, Clayton Walker. More ...

ANNIE MAVIS LANE BRADSHAW
Annie Mavis Lane Bradshaw, 80, passed away Saturday, August 10, 2013. She was born in Wayne County on January 29, 1933 to the late William and Buna Mae Coward Lane. In addition to her parents, she was preceded in death by her husband, Joseph Bradshaw, Sr.; her sisters, Marie Canady, Joyce Davis; and brother, Bill Lane. More ...

LOIS JOHNSON THORNE
Lois Johnson Thorne, 83, passed away Friday, August 9, 2013. She was born in Sampson County on July 23, 1930 to the late Lorena Elizabeth Bradshaw Bray. In addition to her mother, she was preceded in death by her step-father, Haywood H. Bray; brother, Glennwood Johnson; sisters, Elise Robbins and Ruby Webster. More ...

INEZ MORRIS COOKE
Inez Morris Cooke, 87, passed away Friday, August 9, 2013. She was born in Nash County on July 17, 1926 to the late Eddie Burton and Vennie Register Morris. In addition to her parents, she was preceded in death by her son, Eddie Rudolph Cooke; seven brothers and five sisters. More ...

HELEN DANIELS WHITEHURST
Helen Daniels Whitehurst, age 74, passed away Wednesday, August 7, 2013. Born in Iredell County on September 21, 1938, she was the daughter of the late Emerson Daniels and Mary Allison Aulton Daniels. She was also preceded in death by her grandson, Zachary Whitehurst. More ...

MICHAEL RONNIE ANSELMO
Infant Michael Ronnie Anselmo, age 11 months passed away on August 8, 2013. He was the son of Michael Anselmo and Brina Gunn of Spring Hope. More ...