Subscribe/Access
Advertisements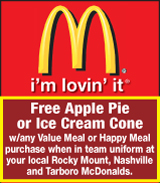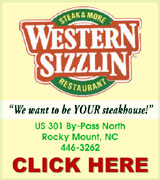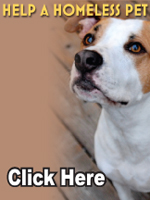 Sections
Member Options
Back
O'Neal's Drug Store coming to Nashville
An independent pharmacy has set its sights on Nashville and plans to open in September.
O'Neal's Drug Store will open in the former Italian Pizza and Subs location, in front of the Just Save shopping center. The store will be the sixth O'Neal's Drug Store. Other locations include Belhaven, Chocowinity, Columbia, Williamston and Newport. More ...
Amanda Clark, Graphic Staff Writer
Local man in critical care after accident
A Nashville man is fighting for his life after he and his wife were reportedly hit by a drunk driver on Friday night in Rocky Mount.
According to Corporal Michael Lewis, with the Rocky Mount Police Department, the accident happened around 10 p.m. on July 12 near the 64 Westbound Ramp at Winstead Avenue. More ...
Amanda Clark, Graphic Staff Writer

Barbara Tyre

Locals named to 4-H Hall of Fame
Three avid supporters of Nash County 4-H were recently inducted into the North Carolina 4-H Hall of Fame.
Wilmer A. "Sonny" Brantley, Barbara High Tyre, and the late Peggy Enroughty were among 10 who were inducted on June 24 during 4-H Congress in Raleigh.
All three are also a part of Nash County's 4-H Hall of Fame. More ...
Amanda Clark, Graphic Staff Writer
Nash approves solar farm
Nash County Commissioners approved a conditional use permit for a solar farm to locate on Highway 58 outside of Nashville.
The request was from Lance Williams on behalf of Strata Solar, LLC.
Williams wants to construct a solar farm on around 26 acres of a 54-acre tract in the A-1 Agricultural Zoning District on the east side of North NC 58, south of West Castalia Road. More ...
Amanda Clark, Graphic Staff Writer
Election filing deadline is Friday
Those hoping to run for seats on town boards have just a few days left to file for the upcoming municipal elections.
Filing will end on Friday, July 19 at noon.
Over 30 seats are up for grabs for the upcoming election. More ...
Amanda Clark, Graphic Staff Writer
Hill named employee of the year
Corporal William Hill attributes Joe Mercer as one of the men who inspired him to stay out of trouble and ultimately enter into law enforcement so it's fitting Hill was recently presented an award in Mercer's honor.
Hill was recently presented the annual Joe Mercer Employee of the Year Award by Nash County Sheriff Jenkins. More ...
Amanda Clark, Graphic Staff Writer
NASHVILLE POLICE BRIEFS
INCIDENTS
A breaking and entering a commercial and damage to property (Vandalism) were reported on 7/8/13 at Murphy's, 1185 Eastern Avenue
A trespassing and larceny were reported on 7/8/13 at Wal-Mart, 1205 Eastern Avenue More ...

NASH SHERIFF'S OFFICE REPORTS
A damage to property was reported on 7/8/13 at 9560 Sage Meadows
An intentional overdose was reported on 7/8/13 at 2769 Rackley Road
A shooting into an occupied vehicle was reported on 7/8/13 at 10450 W Old Spring Hope Road
A breaking, entering and larceny to a motor vehicle was reported on 7/8/13 at 8781 Mill Branch Road More ...

Nash Sheriff's deputies arrest Edgecombe man for drugs
An Edgecombe County man was arrested near Oak Level Cafe after someone reported a suspicious vehicle parked near the restaurant.
The Nash County Sheriff's Office were dispatched to a suspicious vehicle on Monday, July 8 and once making contact with the driver, William Pridgen, deputies discovered he had an outstanding warrant for failure to appear on charges of trafficking cocaine from Edgecombe County. More ...

Coffee with a Cop is Thursday
Nashville's Police Department will host its next Coffee with a Cop at McDonalds on Thursday, July 18.
The event will be held from 7:30 a.m. until 9 a.m. at the Nashville McDonalds.
The event gives citizens the opportunity to meet with Nashville Police Officers and ask questions. Officers also have information on hand to give out. More ...

COTTON BLOOM
Nellie G. Vick, of Nashville, holds the first cotton bloom found on the Vick Farm last week, just outside of Nashville. Vick is from the Sandy Cross area. She brought the bloom to the Graphic office on July 10th. The Nashville Graphic has held a long-time tradition of offering a free one-year subscription for the first bloom of the season brought to the newspaper. More ...

Collision
A head-on collision on Sunday on Oak Level Road injured two local residents. The accident happened on Sunday afternoon on the 2100 block of Oak Level Road. Nashville's Fire Department was on scene at the time of the accident, as fire fighters had just responded to a prior accident, which was minor. More ...

Nash County Blood Drives for JULY 2013
Wednesday, July 17 from 3 until 7 p.m. at First United Methodist Church, 100 S. Church Street, Rocky Mount
Wednesday, July 17 from 12 until 4 p.m. at Eaton Corporation, 8171 Planer Mill Road, Middlesex
Thursday, July 18 from 3 until 7 p.m. at Momeyer Baptist Church, 4967 Momeyer Way, Nashville
Saturday, July 20 from 10 a.m. until 3 p.m. at the House of Resurrection, 102 North King Street, Whitakers More ...

Nashville Parks and Rec to host first movie series
The Town of Nashville is hoping the rain will stay away for next week's Outdoor Movie Series.
Nashville's Parks and Recreation will host the first movie in the series with "Finding Nemo."
The Outdoor Movie Series was slated to begin last month but rain forced officials to cancel the event.
Wal-Mart is sponsoring the 2013 Outdoor Movie Series. More ...
Amanda Clark, Graphic Staff Writer
TALL CORN
When Howard Bozelle of South Old Carraige Road decided to plant corn this year, he switched to an open-pollinated seed using Hickory King for the first time. Little did he know the seeds would produce such tall stalks! Bozelle's stalks currently measure 14' 9" tall. More ...

Nash Commissioners approve safety upgrades for NRMS
Nash County Commissioners approved a request from Nash-Rocky Mount Schools for $250,000 in additional capital funding for safety upgrades.
Dr. Anthony Jackson, Superintendent for Nash-Rocky Mount Schools, brought the request before the board last Monday, July 8 during the regular meeting. More ...
Amanda Clark, Graphic Staff Writer
Relay to host Family Fun Day
Nash County Relay for Life is hosting a Relay Family Fun Day on Saturday, July 20 at Alliance Mazda and Kia, 940 N Wesleyan Boulevard in Rocky Mount.
Relay organizers invite Nash County residents to "come bash cancer at this family-friendly day to raise money for Relay for Life of Nash County." More ...

Richardson, Newkirk wed
Roberta Wardrick Richardson and Spring Hope Town Commissioner Bill Newkirk were married on Saturday, July 6, 2013 in a ceremony conducted by Pastor John Neal at the bride's home on Macedonia Road near Spring Hope.
The bride was escorted and given away by her sons, Terrell Richardson and David Richardson. More ...

CLASS OF 1959
The Nashville High School Class of 1959 held its 54th year reunion May 18th. Special guest was Nell Rose Boone, one of their former teachers, and her husband, Al. More ...

Hunter earns US National Honor Student Award
The United States Achievement Academy recently announced that Jacob Kobe Hunter, of Nashville, has been recognized for academic achievement as a United States National Honor Student Award winner.
Hunter, who attends Rocky Mount Academy, will appear in the United States Achievement Academy's Official Yearbook, which is published nationally. More ...

UNC-G announces May Dean's, Chancellor's List
Chancellor Linda P. Brady has announced the names of May 2013 graduates, and of students who attained Deans' List and Chancellor's List honors at The University of North Carolina at Greensboro during the Spring 2013 semester. More ...

IT'S MAGIC!
Mike Fisher, also known as "Fish the Magish," wowed youth at Cooley Library on Monday with his magic show. Over 60 youth came out for the 45-minute show. Pictured is four-year-old Gabriel Clark helping Fisher with a trick. Clark is visiting his grandmother, Terri Clark, of Nashville, for the summer. He is from Maryland. Cooley library will host another magic show, with a different magician, on Friday at 3 p.m. More ...

Elected
Lion Mary Boehm, President of the Nashville Lions Club, was recently elected 2nd Vice District (31-J) Governor for 2013-14. Boehm will be up for the District Governor's Seat in 2015-2016. More ...

Ride for knowledge is a success
The Sixth Annual Jack Laughery Ride for Knowledge was held at Rocky Mount Harley-Davidson on Saturday, May 4, 2013 raising $5,000 for the Helen & Jack Laughery Honorary Scholarship Fund.
The annual event serves as a tribute to Jack Laughery, the former Chairman and CEO of Hardee's Food Systems, Inc., along with his wife Helen and their love of motorcycling and support of higher education. More ...

OPEN HOUSE
Looking for something new to explore this summer? Historic Stonewall Manor will be open this Sunday, July 21st, from 1-4 PM. Join us for a guided tour or navigate the house on your own to learn how the occupants of this historic landmark lived, and how one iconic family of 19th century North Carolina dealt with the summer heat! Ticket prices are: $5 for adults, $3 for children, and $2 for senior citizens. More ...

MOUNT ZION FWB CHURCH NEWS
Call to worship, our choir sang "Gentle Shepherd.
Prayer of invocation prayed by the pastor. He welcomed everyone to the service. Several were gone on vacation. We pray for their safe travel. Hymns of worship were "There is Power in the Blood" and "Break Thou The Bread of Life." Algie Jones, Jr. led the congregational singing. More ...
ROSALENE BASS
PEACHTREE COMMUNITY NEWS
On Sunday morning, after a week of rainy weather, Peachtree folks gathered for worship. Sanctuary flowers were given by Beverly Wilson in memory of her father, John Beverley Privette. The special music was by the Peachtree Men. They sang a medley of "Everybody Needs the Lord" and "He Touched Me". Jerry Hobgood sang the solo part and Jane May directed and accompanied them. More ...
BARBARA HARDISON
RED OAK NEWS
On Wednesday, July 10, nine members of Red Oak United Methodist Church traveled to the Oceana pier at Atlantic Beach for a day of fun and fellowship in the sand, surf, and sun. Wonderful Wednesdays is an ongoing program. A trip to Kings Dominion is being planned for July 31. More ...
SUZY PEARCE
MOUNT ZION FWB CHURCH NEWS
UDC member, Iris Klientop, was the guest speaker at the UDC Bethel Heroes Chapter 636 July meeting. She gave the history of her great great grandfather who was a confederate soldier in the War Between the States.
Robert Steven Kirkland enlisted as a private in Company G, Virginia 21st Infantry Regiment on 2 July 1861. More ...
HELEN SHARPE
OFFICERS INSTALLED
The Nashville Lions Club installed Club Officers for 2013-14 on July 8. Pictured (L-R, standing) is: Linda Funkhauser - Lion Tamer, James McBride - Director, Tom Hathaway - Vice President, Don Street - Director, Doris McBride - Treasurer and Doug Whitehurst - Secretary. Pictured (L-R seated) is: Mary Boehm - President and Paul Shaw - Tail Twister. More ...

Dr. Jackson returns to Middlesex Powell Clinic
Dr. LeRon Jackson returned to the Middlesex Powell Clinic after completing a Research Fellows program at the University of North Carolina at Chapel Hill. Jackson worked part-time at the Middlesex Powell Clinic previous to her fellowship, and she has assumed a full-time, permanent position at the clinic at the beginning of July 2013. More ...

Performance
Danielle Barrett, in the photo above, presented a musical performance at the June meeting of the UDC Bethel Heroes Chapter 636. Danielle is the daughter of Dannette Barrett. More ...

Soap box responds to NY Times editorial
Dear New York Times Editorial Board,
It seems odd that you would take a day to write about the "Decline of North Carolina" in your newspaper. After all, we know your disdain for the state — except of course when you're eating our produce or pork products, looking for a clean beach, smoking our tobacco or run out of people to tell how you did things Up North. More ...
Mike Brantley - 1 opinion posted
County manager and citizens deserve better
Nash County Commissioners went into a secret, closed-door session last week during their monthly meeting and after two hours came out and voted 4-to-3 to terminate County Manager Robert Murphy --- with NO immediate explanation to the public ––– the taxpayers.
None of the four commissioners would give any reason for their action last Monday. Not one word. More ...
Jo Anne Cooper
Nan Strickland has touched many hearts!
In a recent article you wrote about Nan Strickland and her garden. Let me tell you about the blessing she has been to me! I moved next door to Nan on E. Green Street right after a terrible divorce. She came right over and told me she had just lost her husband and now we have to take care of each other. Every day we checked up on each other. When she was done reading the papers, she slipped them in my door. More ...
Letters to the Editor:
Businessman advises, "Don't let the HIT off the hook"
Every fisherman has a story about the one that got away. For me, it is a 1,000-pound blue marlin the crew of the "Promises Too" fought for more than seven hours and 30 miles. Just as my partners and I were finally pulling it in, the big marlin lunged and broke away. Our daylong efforts were for naught. More ...
Letters to the Editor:
Backward Glances
HARVEST EDITION –– Mrs. Becky Bass of Nashville poses with a leaf of tobacco for the August 18, 1960 Harvest Edition in The Nashville Graphic. More ...
A PICTORIAL LOOK INTO THE PAST
Nash County Animal Friends' Notebook
Keep Your Dogs SAFE
NO Snap Collars for us. These were developed as break-away collars for safety. And they do. All it takes is a certain jerk and your dog is GONE. Use the buckle kind. We aren't fans of harness either. Many a dog has backed out of them. If using a harness, back it up with a regular collar. More ...
Carol Vierela, Nash County Animal Friends

MERCER MASHES ONE FOR NC. Nash Central's Taylor Mercer lines a pitch for a hit during action at the Babe Ruth State Softball Tournament in Washington.

RUTH-IAN EFFORT
ROCKY MOUNT -- Just when veteran Nash Central High School softball coach Gary Smith thought he had seen it all during his career, he took his Lady Bulldogs to participate in the Eastern North Carolina Babe Ruth Tournament last week in Washington.
Because of poor weather, the event became severerly delayed -- so much so that games were played late Saturday night and well into Sunday morning in the bracket portion of the annual event. More ...
GEOFF NEVILLE, Graphic Sportswriter
Schedule about to wrap up
NASHVILLE -- Heavy rains and overall poor weather hindered last week's scheduled Nash-Halifax Swim League events.
That included a matchup between Nashville rivals Birchwood and Nash Rec at the BCC Pool.
The teams were supposed to meet for the second time this summer, but the event was postponed. More ...
GEOFF NEVILLE, Graphic Sportswriter

A TREMENDOUS TANDEM. (L to R) Northern Nash's Shelby Godwin and Rocky Mount's Sarah Andrews represented Nash County at the recent XENO Softball Talent Search. The event was held at Burlington in Alamance County.

Local Softball Stars Showcased
NASH COUNTY -- No little yellow ball is going to come in the way of our friendship.
Through the years, that has been the motto of Nash County residents Shelby Godwin and Sarah Andrews. As softball standouts, they have played on teams together -- and also against each other.
Godwin and Andrews paired up two weeks ago to take part in the XENO Softball Showcase Talent Search, which was held in Burlington. More ...
GEOFF NEVILLE, Graphic Sportswriter
Central practices targeted
ROCKY MOUNT -- Preseason practice sessions for Nash Central High School's fall sports teams will begin in the early portion of August.
In order to participate, prospective athletes must have a completed and updated physical form. Athletes must attend preseason drills in order to join a team. More ...
Staff Reports
MORE NASH CO. SOFTBALL PHOTOS
TOURNEY TIME. Among Nash Central's standouts at the Eastern North Carolina Babe Ruth State Softball Tournament in Washington were Danyelle Noland (above). Noland is a junior at Southern Nash. More ...

Mudcats best Keys for a road conquest
FREDERICK, MD. -- Outfielders Tyler Naquin and Jordan Smith played critical roles in a 5-3 win for the Carolina Mudcats on Sunday night at Harry Grove Stadium in the Terrapin State in a Class A Carolina League baseball matchup.
The pair combined for six hits against the Frederick Keys as the Mudcats (11-11, 33-59) returned to .500 in the second half. More ...
Staff Reports
NASH CENTRAL SOFTBALL TEAM PHOTO
Members of Nash Central's squad from the Eastern NC Babe Ruth State Softball Tournament were (back, l to r) Haley Baker, Kelsee Whitley, Taylor Mercer, MacKenzie Butler, Taylor Mills and Danyelle Noland; (front, l to r) Erykah Wynn, Haley Honeycutt, Sarah Keel, Abigail Andrews and Sarah Andrews. The event was held recently in Washington. More ...

JAMES FREDRICK PORTER
ROCKY MOUNT ––James Fredrick Porter, 61, of Rocky Mount, died on Wednesday, July 3, 2013 at Vidant Medical Center in Greenville. More ...

WILLIAM EARL HOLMES
MONROE ––William Earl Holmes, 83, formally of Nashville, passed away Saturday, July 13, 2013 at Moses Cone Hospital in Greensboro. More ...

CHARLES RAY SATTERWHITE
Charles Ray Satterwhite, age 87, passed away Wednesday, July 10, 2013. Born in Franklin County on February 27, 1926, he was the son of the late John Satterwhite and Mable Wright Satterwhite. He was also preceded in death by his wife, Geraldine Kearney Satterwhite and son Jerry Satterwhite. More ...

LENA M. "PEGGY" BASS
Lena M. "Peggy" Bass passed away Saturday, July 13, 2013. She was born on March 22, 1924 to the late Mr. and Mrs. Clarence O'Neal. Peggy was preceded in death by her husband, Charles O. Bass. More ...