Subscribe/Access
Advertisements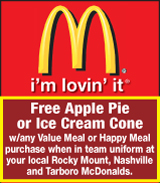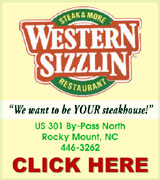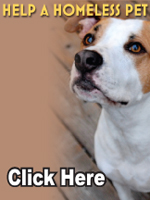 Sections
Member Options
Back

Miste Strickland

Deputy receives national award
A Nash County Sheriff's Deputy will soon travel to Houston, Texas to be recognized as the National Law Enforcement Officer of the Year.
Miste Strickland was nominated by Nashville's American Legion Post 110 for the honor.
James Ervin, a member of Post 110, said Strickland exemplified all the qualities the American Legion looks for in candidates for the award. More ...
Amanda Clark, Graphic Staff Writer
Castalia commissioner convicted
A Castalia commissioner now stands convicted of drug-related felonies, according to court documents. However, it seems that there are no immediate plans to remove him from the town's board.
According to documents filed at the Nash County Courthouse, Clarence Bender, Castalia commissioner and one-time Democratic NC Senate candidate, pled guilty to charges of attempting to traffic opium by sale and attempting to traffic by delivery. More ...
Amelia Harper, Graphic Correspondent - 1 opinion posted
Local trooper charged with assault
A Highway Patrolman from Nashville has been charged with assault after a domestic incident last Monday morning.
Officers from the Nash County Sheriff's Department responded to a home outside of Nashville on Monday, June 17 around 9:19 a.m. More ...
Amanda Clark, Graphic Staff Writer
Former congressmen rally for education
Former Congressman and State Superintendent of Public Instruction Bob Etheridge made a pit stop in Rocky Mount last week to sound the alarm for public schools.
"Bells are tradition to sound the alarm," Etheridge said. "Today we are sounding the alarm because it's time to pay attention to what's happening in Raleigh. We are sounding the alarm for public schools." More ...
Amanda Clark, Graphic Staff Writer - 1 opinion posted
Cooley Library receives grant
A grant will enable Cooley Library to offer patrons access to twice as many computers.
Library Director Brian Booth said the library was notified recently that it had received two grants, a Technology Grant and a Literacy Grant. Both grants will be shared with Braswell Memorial Library in Rocky Mount. More ...
Amanda Clark, Graphic Staff Writer
Castalia gears up for July 4th
Nash County residents can count on another successful July Fourth if they plan to spend it in Castalia.
Organizers of the annual event said this year's event will be extra special, as the parade will once again pay tribute to veterans.
Anna Joyner, who serves as the Parade Coordinator, said this year's Grand Marshal's will be Sgt. Linwood "Pee Wee" Harper, of Castalia, and Private First Class Herman Strum, of Spring Hope. More ...
Amanda Clark, Graphic Staff Writer
Career and Technical Education top program to NRMS staff
Most Nash-Rocky Mount Schools (NRMS) staff believe the Career and Technical Education program is the number one "most important school educational program" in the system, according to this year's Site-Level Climate (SLC) Survey results. Second and third in importance to staff are art and music education and advanced academic programs, respectively. More ...
Michele A. Cruz, Graphic Correspondent
NASHVILLE POLICE BRIEFS
INCIDENTS
A possession of counterfeit money and larceny was reported on 6/17/13 at Murphy's Express
A breaking and entering a commercial was reported on 6/17/13 at the Birchwood Country Club Pro Shop, 901 Birchwood Drive More ...

NASH SHERIFF'S OFFICE REPORTS
An injury to real property was reported on 6/17/13 at 97/95
A damage to personal property was reported on 6/17/13 at 3753 Lonesome Pine Road
A damage to personal property was reported on 6/17/13 at 1178 First Street Extension
A breaking, entering and larceny of a business was reported on 6/18/13 at 2817 S Halifax Road More ...

Local teen charged in fatal accident
A Nashville teenager is facing charges in connection with an accident that killed a truck driver.
Rocky Mount Police announced last week that 16-year-old Jordan Anne Thomas, of Nashville, was charged with misdemeanor death by motor vehicle and failure to yield in an accident that killed David Warren Stone. More ...

CONVENTION
The local chapter of the Marine Corps League, the Cpl. Suzie Sannes Det. #1262, hosted the annual convention May 31 through June 2 at the Gateway Convention Center in Rocky Mount. Close to 200 attended the convention. Pictured above, the Nash Central High School NJROTC kicked off the convention on Saturday, June 1 by presenting the flags. More ...

SCHOLARSHIP RECIPIENTS
Nashville's Business and Professional Women presented the Hazel A. Valentine Scholarship to four individuals at the last meeting on June 17. Each recipient received $500 to help with their education. More ...

GRAND CHAMP
Stacie Winner was recently named the 4-H Saddleseat District Grand Champion for 2013. Pictured is Winner with her winning ribbon. More ...

Veterinarian Camp
Middle schoolers got a chance to learn about what veterinarians do at a Veterinarian Camp, put on by N.C. State University's College of Veterinary Medicine. The weeklong camp concluded with area youth showing what they learned to their parents. Each campeer was also presented a certificate for participation. Pictured above, Seanna Richardson, 12, was named the Camper of the Week. More ...

Rocky Mount hires new clerk
Pamela Casey Fills City Clerk Position for Rocky Mount Rocky Mount, N.C.-Pamela Casey will fill the role of city clerk, recently appointed by Mayor David Combs and the Rocky Mount City Council. Casey, a certified municipal clerk and a North Carolina certified paralegal, has worked as a legal assistant/paralegal for over 25 years. More ...

Institute for Future Agricultural Leaders
North Carolina Farm Bureau President Larry Wooten (pictured far right) congratulates Nash County students Hailey Askew (far left) and Danielle Andelin (center) for earning a certificate of completion for participating in the organization's Institute for Future Agricultural Leaders (IFAL). More ...

Valentine serves as Senate Page
Jackson Valentine, a student at Nash Central High School, recently served as a Page for the North Carolina House of Representatives. He is the son of Mark Valentine and Cindy Taylor of Nashville and was sponsored by Representative Jeff Collins (Republican-Franklin, Nash). More ...

Hartsell graduates, receives Oettinger Award
Nathaniel James Hartsell, son of Jim and Melissa Hartsell, Sandy Cross community, graduated from the College of the Ozarks, Point Lookout, MO on May 12, 2013, with B.S. degrees in Conservation/Wildlife Management and Agronomy. He was also recognized during the annual Honors Program as a recipient of the Oettinger Award. He is currently employed by the Missouri Department of Conservation. More ...

Nash Central Middle Junior Quiz Bowl Team ranks high in nation
Nash Central Middle School (NCMS) students, parents and staff recently welcomed home a Junior Beta Quiz Bowl team that ranks among the top in the nation. Bradley Leasure, Austin Luper, Adam Moore, and Trina Phan, made up the foursome that represented Nash-Rocky Mount Public Schools and North Carolina during the National Junior Beta Club Quiz Bowl Competition held June 15-16 in Mobile, AL. More ...

SWEARING IN
Timothy Johnson was sworn in as Bailey's Mayor on May 31 with his family looking on. Johnson replaces Owen Strickland, who announced his resignation. Pictured above is Strickland (seated in the center) with his children, (from L-R): Zackery, 11, Noah, 12 and Sarah, 12. More ...

30 YEARS OF SERVICE
The Town of Bailey's Mayor and Board of Commissioners recognized Dr. Theodore G. Brna, Jr. on May 14 for 30 years of service to Bailey and surrounding communities. Dr. Brna opened Bailey Family Practice Center in 1990 and continues to treat patients today. Bailey's Board of Commissioners adopted a resolution honoroing Brna and presented it to him. More ...

Red Oak woman is new Rotary District Governor
Brenda Reges Shaw grew up on a tobacco farm near Red Oak and went on to be an executive with Sears and later formed her own business, Retail Sales Associates. A longtime Rotarian, Brenda reached the pinnacle of her service in Rotary when she was installed as the new Governor for Rotary District 7720. More ...

Nash Health honors long-time employees
Nash Health Care recently honored employees with 10, 20, 25, 30 and 35 years of service at the organization's annual Employee Awards Banquet, held at the Gateway Center.
Employees who were honored at the event included: More ...

Nash residents graduate from School of Science and Math
The North Carolina School of Science and Mathematics (NCSSM) graduated its 32nd class on Saturday, May 25 on the School's historic Durham campus. The Class of 2013 represents all of North Carolina's Congressional Districts and 69 of the state's 100 counties. More ...

Nash students graduate as part of Buckley Scholars Program
The 260 members of the Class of 2013 who are Buckley Public Service Scholars at the University of North Carolina at Chapel Hill were honored on Friday, May 10, at a ceremony in Memorial Hall. To represent their achievement, all graduates received a Carolina blue and white cord to wear at Commencement on May 12. More ...

Nash, Edgecombe Cooperative Extension hosts camp
Area teens received lessons in owning a small business last week during an entrepreneurial boot camp.
The Edgecombe and Nash County Extension Centers partnered to offer the Teen Entrepreneurial Summer Boot Camp at the Eastern Carolina Livestock Arena & Education Center for four days last week. More ...
Amanda Clark, Graphic Staff Writer
CAR SHOW
Union Assembly Church of Christ Disciples of Christ in Rocky Mount held its first annual Country Classic Car Show on Saturday, June 22 at 6714 Highway 58 South, near Coopers Elementary School. Around 200 people attended the car show, which showcased around 25 different vehicles. Dash plaques were given to all registered cars and awards were given to top car. Pictured above are organizers of the car show. More ...

MOUNT ZION FWB CHURCH NEWS
In Sunday school, we studied the millennium reign of Christ. This is an interesting study and a great promise for believers. Isaiah was telling of a future event, which is still future, but will come to pass. Christ will reign for 1,000 years with a rod of iron and there will be peace, That is something to look forward to. Our choir sang "Thy Loving Kindness" for the call to worship. More ...
ROSALENE BASS
BEULAH COMMUNITY NEWS
All the Sunday school classes at Beulah Church of Christ combined as one class on Sunday morning. We had a special speaker, Dr. Clay Perkins, from Mid Atlantic Christina University in Elizabeth City. This university was formerly known as Roanoke Bible College. More ...
WILMA ENROUGHTY
RED OAK NEWS
The West Virginia mission team from Red Oak Baptist Church accomplished their goal of demolishing an old house ahead of schedule and returned home last week. This project will make room for the church to construct a picnic shelter so they can reach out to the community and lead them to Christ. More ...
SUZY PEARCE
PEACHTREE COMMUNITY NEWS
On a gorgeous summer morning Peachtree folks gathered for worship. In the absence of Pastor Whitehouse, Deacon Chairman Jerry Hobgood led the service. The sermon was brought by the Rev. George Shores, a retired minister of Raleigh. His sermon topic was "Tested and Triumphant." It was based on scripture passage from James 1:1-18. He said that each person is tested at some time in life. More ...
BARBARA HARDISON
MILITARY NEWS
Civilian Warren R. Palmer, Jr, son of Pamela E. and Warren R. Palmer, of Rocky Mount, recently enlisted in the United States Navy under the Delayed Entry Program at Navy Recruiting District, Raleigh.
The program allows recruits to enter the Navy and take up to one year to complete prior commitments such as high school. More ...

A bit of common sense might help education
The comments of a professor at one of our fine state institutions struck a chord with me that inspired this week's column.
On a blog, this person went on a tirade about what a backwards, racist, ignorant, bigoted, hateful state North Carolina has become. More ...
Mike Brantley
Thankful for quick response of Greenville police
It seems like each week now, you hear about someone who decides to show up somewhere and start shooting.
Last week, it happened close to home.
I am originally from Pitt County. I grew up just outside of Bethel. I spent a lot of my time in Greenville.
On Friday, a man pulled out a gun and randomly started shooting people near Greenville's Wal-Mart. More ...
Amanda Clark
Backward Glances
GULLEY'S SCORES! –– Tim Chappell of Gulley's team crosses the plate for a tally in a game with Citizen's. Gulley's went on to win the game, 13-6. Catching for Citizen's was Donnie Ray Denton. The umpire pictured was Redman Carpenter. This photo was originally published July 6, 1967. More ...
A PICTORIAL LOOK INTO THE PAST - 1 opinion posted
Nash County Animal Friends' Notebook
I'm going to REPEAT myself. TOO MANY BABIES are coming into the Shelter. PLEASE SPAY/NEUTER!
Some facts: The reason that many stray adult male dogs end up in the Shelter is because they go looking for love in all the wrong places. Dogs can travel miles when a female is in heat. The reason that the majority of pets killed at the Shelter is cats, is due to people having outdoor pets that are not fixed. More ...
Carol Vierela, Nash County Animal Friends

DAVIS DELIVERS FOR BCC. Birchwood Country Club's Franklin Davis makes his way toward the finish line during the IM event as part of last Thursday evening's home conference swim showdown against Westridge.

WESTRIDGE ON A ROLL
NASHVILLE -- Westridge's strength in numbers -- and skill -- proved to be too much last Thursday for host Birchwood Country Club in Nash-Halifax Swim League action.
In a rematch of an event that was stopped one week earlier due to poor weather, Westridge was able to surge to a 414-216 decision versus BCC. More ...
GEOFF NEVILLE, Graphic Sportswriter
Nash Rec A Winner At RVST
ROANOKE RAPIDS -- After the teams' first meeting of the season was shortened two weeks ago due to rain, Nash Rec and Roanoke Valley tangled with each other last Thursday in a key early-campaign matchup in the Nash-Halifax Swim League.
The final tally was expected to be tight, and it certainly was as defending league champion Nash Rec was able to secure a close 403-381 decision at the Roanoke Rapids Aquatic Center. More ...
Staff Reports
Hunting permits available
RALEIGH -- The North Carolina Wildlife Resources Commission will begin issuing Hunting Heritage Apprentice Permits on July 1, allowing new hunters to go afield under the guidance of licensed adult mentors before taking a required hunter education course.
Gov. Pat McCrory recently signed into law the legislation enabling the apprentice permit program in North Carolina. More ...
Staff Reports

LOCAL DIAMOND LEGENDS. (L to R) Greg Clifton (assistant) and Leonard Allen (head coach) served on the staff for the Region 3 Team during the Powerade North Carolina State Baseball Games, which were held last week near Charlotte.

Success At States
NASH COUNTY -- Tyler King made the most of his one chance to shine at the Powerade North Carolina Baseball State Games, which were held last weekend near Charlotte.
King, a rising senior hurler at Nash Central High School, made the Region 3 Team during tryouts and worked one game for the club, which eventually claimed the bronze medal. More ...
GEOFF NEVILLE, Graphic Sportswriter
Mudcats swept vs. Nationals
WOODBRIDGE, VA. -- Kevin Keyes launched a three-run homer to center field that powered the host Potomac Nationals past the Carolina Mudcats 7-5 on Sunday night at Pfitzner Stadium in a Class A Carolina League baseball contest.
The Mudcats (0-3, 22-51) were swept for the sixth time this season, and the fourth time on the road. More ...
Staff Reports
A great run ends for NC State
OMAHA, NEB -- North Carolina State University's first trip to the College World Series since 1968 came to an end last Thursday at TD Ameritrade Park, following a 7-0 loss to top-seeded North Carolina.
The Wolfpack (50-16) wrapped up its first 50-win season in program history after falling behind 1-0 in the top of the fourth. More ...
Staff Reports
BCC SPLASH MAKER
Birchwood Country Club's Clara Danforth makes her way toward the finish line during last Thursday evening's home pool matchup against the Westridge Swim Team. More ...

HOW I SPENT MY SUMMER
Former Northern Nash High School standout Jon Moore (left) is serving as an assistant coach for Bunn's Junior and Senior Teams in the Central Carolina Scholastic Summer League. This is Moore's second campaign assisting head coach Leonard Allen (right). Moore, from NN's Class of 2003, currently lives in Raleigh and is an engineer for the North Carolina Department of Transportation. More ...

MORE SWIM HIGHLIGHTS, 1
A GREAT TIME AT BIRCHWOOD. Among the competitors from last Thursday's Nash-Halifax Swim League matchup between Westridge and host Birchwood Country Club were (above) Birchwood's Hylan Wheeler. More ...

MORE SWIM HIGHLIGHTS, 2
A GREAT TIME AT BIRCHWOOD. Among the competitors from last Thursday's Nash-Halifax Swim League matchup between Westridge and host Birchwood Country Club were (above) Westridge's Caroline Epps (with helper Samantha Gurganus). More ...

ON HER WAY
Westridge's Kayla Miller speeds toward the finish line during last Thursday evening's Nash-Halifax Swim Meet matchup against homestanding Birchwood Country Club in Nashville. More ...

ONE MORE YEAR
Tyler King will return next season as a senior for the Nash Central High School baseball squad. More ...

Quilt exhibit, free kids show and summer camps at Nash Arts
The Flying High: Quilts of Happiness & Peace closing reception will be held Friday, June 28 from 6-8 p.m. at Nash Arts Center, downtown Nashville.
The exhibit features the works of Amanda Harrell, Angela Fleming, Dawn Hendrix, Gayle Helm, Kathy Bass, Terri Mitchell, & Wendy Ferguson-Whitehead More ...

HARRY SPEIGHT HOUSE
Harry Speight House, 71, passed away Wednesday, June 19, 2013. He was born in Nash County on December 20, 1941 to the late Edgar and Lydia Bishop House. In addition to his parents he was preceded in death by his brothers, E.D., Elijah, Billy, Marvin, Bradford, Larry, A.W., and Melvin; sisters Hallie Burgess and Shirley Brown. More ...

VIVIAN WEBB BATTS
ROCKY MOUNT - Vivian Webb Batts, 89, of Nashville, passed away on June 20, 2013. She was born in Edgecombe County on February 29, 1924 the daughter of the late Thomas and Mamie Webb. She was preceded in death by husband, William David Batts, brothers; Thomas, Olin, J.L., Milton and Lester and sister Frances. More ...

DENNIS GREGORY ADAMS
Dennis Gregory Adams, age 25, passed away Sunday, June 16, 2013. Born in Rocky Mount on November 3, 1987, he was the son of Dr. Rick Adams and Dr. Patricia Stanford Adams. More ...

WILLIE MAE PRIDGEON
Willie Mae Pridgeon, age 76, formerly of Nashville, passed away on Tuesday, June 18, 2013 in Americus, GA. More ...

RALPH "R.G" GIBBON WILLEY JR.
R.G. Willey, Jr., 89, of Enfield, passed away on June 18, 2013 in Rocky Mount. He was born December 25, 1923 in Enfield, the son of the late Ralph G. and Ruth N. Willey. He was also preceded in death by his son, Steven Michael Willey. More ...

IRENE DAVIS THURMOND
Irene Davis Thurmond passed away on June 17, 2013. She was the daughter of the late Sally Ann Strickland Davis and Willie Thomas Davis. She was predeceased by her husband, Thomas A. Thurmond; brothers, Fred, Marvin, Floyd, Luther Carr, and Bob; sisters, Emma Lee Harper and Pearl Carey. More ...

LARRY THOMAS KING
Larry Thomas King, 68, passed away, Wednesday June 19, 2013. He was born May 25, 1945 in Randolph County, to the late, Alvis and Belva Thomas King. Larry was preceded in death by two brothers, Ronald and Earl Wayne King, sister-in-law, Linda King. More ...

NANCY CHARLENE PRIDGEN MEACOMES
BAILEY — Nancy Charlene Pridgen Meacomes, 52, died Wednesday, June 19, 2013. Memorial services were conducted Sunday, 2 p.m., in the Chapel of Spring Hope Funeral Home with the Rev. Dave Johnson officiating. More ...