Subscribe/Access
Advertisements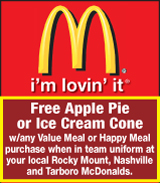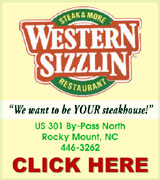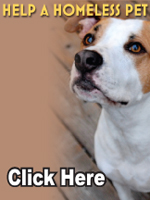 Sections
Member Options
Back
Nash approves reduced budget
Nash County Commissioners voted on Monday to approve a new budget totalling $87.8 million, a $639,949 decrease from the budget initially proposed.
Earlier this month, commissioners voted 4-3 to reject the county's proposed 88.4 million budget, which represented a 3.5 percent increase from the current fiscal year budget. More ...
Amanda Clark, Graphic Staff Writer
Nash Health Care says it's "not for sale"
At the regular June 6 meeting, Board members for Nash Health Care systems discussed ways to meet patient care challenges in the face of changing federal health care reforms. Dr. David Gordy, Vice President of Quality Control at Nash Health Care Systems, gave a presentation of the current challenges facing the hospital in the area. More ...
Amelia Harper, Graphic Correspondent

Shyanne Smith, 6, rides on Dock, with help from Abby Lee during a horse camp hosted on Friday at Glover Park.

SUMMER FUN
The Nashville Parks and Recreation Department will begin its Outdoor Movie Series on Friday, June 28 at Glover Park.
"Madagascar 3" will be the featured film for the town's first movie series.
The first movie will be shown at Glover Park and in July, movies will be shown at the new Stoney Creek Environmental park, except for the October show, which will be shown at Glover Park to coincide with Halloween events. More ...

Nashville man charged with B&E
A Nashville man was charged with breaking and entering after officers found his blood at the scene.
Birchwood Country Club reported on Monday morning that a window to the Pro Shop had been broken. When Nashville Police Officers arrived, they discovered blood on the window as well as fingerprints.
According to a press release, officers checked with Nash General Hospital, who revealed that they were treating 18-year-old Keith Wright, of Sycamore Street, Nashville, for a laceration to his right ankle. More ...

Town seeks grant for Boddie Street
The Town of Nashville is hoping that a grant will assist the town in its redevelopment efforts along Boddie Street.
The Boddie Street Redevelopment Project will be phase two of the town's efforts to revamp its downtown area. More ...
Amanda Clark, Graphic Staff Writer
Nash to host breast cancer support group
The Nash County Health Department is hoping to bring breast cancer survivors together to offer support and encouragement to one another.
Kim Lowry, Health Educator with the Nash County Health Department, said she would like to start a new Breast Cancer Survivor Support Group for the community. More ...
Amanda Clark, Graphic Staff Writer
Nash Arts Center welcomes the 7th Hour Groove Masters
It was ten years ago that the 7th Hour Groove Masters band performed its first show at Nash Arts. On Saturday, the band will return to the Nash Arts stage.
The 7th Hour Groove Masters band was officially formed in August 2003. The band was founded by Phil Deans and Michael Duggins. Deans said the band performed together a few years and then, many members went their separate ways. More ...
Amanda Clark, Graphic Staff Writer
NASHVILLE POLICE BRIEFS
INCIDENTS
A larceny (shoplifting) was reported on 6/9/13 at Wal-Mart, 1205 Eastern Avenue
A larceny after a breaking and entering and breaking and entering a commercial property was reported on 6/10/13 at 120 N Clarendon Drive More ...

NASH SHERIFF'S OFFICE REPORTS
A narcotics violation was reported on 6/10/13 at 723 Mills Street
A larceny from a motor vehicle was reported on 6/10/13 at 8264 Old Middlesex Road
A narcotics violation was reported on 6/11/13 on I-95 Southbound at the 127 Mile Marker
A fugitive/failuar to appear was reported on 6/11/13 at 588 Gold Valley Road More ...

Nash Shelter stops using gas chamber
After a four-month trial period, the Nash County Animal Shelter has officially stopped using the gas chamber to euthanize animals.
Shelley Milburn, founder of Promoting Animal Welfare in NC, said she was thrilled to hear the news.
Milburn was one of the members of a group who challenged the gas chamber three years ago and began petitioning for the shelter to stop using it. More ...
Amanda Clark, Graphic Staff Writer
Nash farmer gets probation for tax evasion
A local farmer who pled guilty in January to tax evasion was sentenced to probation last week.
Carson Baker Barnes, 77, faced up to 10 years in prison for structuring transactions to evade reporting requirements, and aiding and abetting. Barnes is part owner and founder of Barnes Farming Corporation in Spring Hope. More ...

Castalia park grant funds look hopeful
Castalia may be one step closer to building a park of its own, as grant funding proposals hit the mark. The only thing that stands between Castalia and its new park is the wait for monies to become available and the town's ability to raise $26,000 to meet its part of the obligation.
The total projected cost for Phase I of the park is $426,000. More ...
Amelia Harper, Graphic Correspondent
Nashville appoints six to new Rec Advisory Board
Nashville's Town Council made six appointments to the newly created Parks and Recreation Advisory Board at their regular meeting earlier this month.
Mayor Donald Street said town council had been working on finalizing the board for several months.
"We've been working on this for some months now," Street said. "It's finally come together." More ...
Amanda Clark, Graphic Staff Writer
BIRTH ANNOUNCEMENT
John and Joli Denton of Nashville are proud to announce the birth of a son, Bryce Spencer Denton, born May 8, 2013, at Vidant Medical Center in Greenville. He weighed eight pounds, two ounces, and was 19 1/2 inches long.
Maternal grandparents are Joseph and Trudy Harris of Cary. More ...


ISLAND ART –– Pictured above, Rhonda Frazier of Red Oak stands at one of the scenes she helped paint in the children's department at Red Oak Baptist Church.

Praise Island opens at Red Oak Baptist
Youth at Red Oak Baptist Church now have their own private island to enjoy, thanks to the work of several church members.
Church members volunteered countless hours revamping the children's department at the church, turning the plain walls and classrooms into a colorful paradise. More ...
Amanda Clark, Graphic Staff Writer
Miss Kinston-Lenoir County
Maggie Nelms, daughter of Cy and Cathy Nelms of Nashville, was recently named the 2013 Miss Kinston-Lenoir County at a pageant held at the Grainger Hill Performing Arts Center. Maggie is a graduate of Nash Central High School and East Carolina University. She is currently in her second year at East Carolina University's School of Dental Medicine in Greenville working toward her Doctorate degree. More ...

Rocky Mount Debuette Club holds annual presentation gala
The Rocky Mount Debu-ette Club held its annual presentation gala May 24 at the Dunn Center for the Performing Arts at N.C. Wesleyan College. Thirty-three seniors and 39 freshman were eligible to be presented in a ceremony prior to the dinner.
The club is a civic and social leadership development and service organization for girls in ninth through 12th grades. More ...

Student to attend science camp at Duke University
Tanner Kelly, son of Susan and Charles Kelly, has received a full scholarship to attend Summer Science Sleuths at Duke, a two-week residential science camp at Duke University. The camp seeks to make a life-changing difference by sparking the desire to follow a path that leads to lifelong involvement in science. More ...

Pre-K Grads
Eight students graduated from Nash Community College's Betsy B. Currin Child Development Center pre-Kindergarten class last week. More ...

Students accepted to Saint Augustine's University
Anissa Battle, Derek Gay, Tyrika Richardson and Alicia Whitaker, all of Nashville, have been admitted to Saint Augustine's University for the fall semester:
Saint Augustine's University, established in 1867, is a four-year liberal arts university in Raleigh. More ...

Nash Health honors patients
The Nash Surgical Weight Loss Center recently honored 40 patients for losing a total of 4,550 pounds at a recent pinning ceremony. Patients were presented with a yellow obesity awareness pin and a certificate announcing their weight loss achievements to date. More ...

Local teens serve as Page to NC House Rep.
Two area students recently served as Page to NC House Representative Bobbie Richardson.
Briana Jones just graduated from Nash Central High School. She is the daughter of Roderick and Elizabeth Jones of Nashville.
Pictured (Left): Recent Nash Central High School graduate Briana Jones stands with NC Representative Bobbie Richardson in one of the NC Legislative Building's courtyards. More ...

NCC POLICE OFFICER
Officer Sarah Wiggins was recently appointed as a part-time officer with Nash Community College's Police Department. Wiggins is employed as Company Police Administrator for the North Carolina Department of Justice Criminal Justice Standards Division. The NCC Police Department employs a chief, three full-time officers who also serve as instructors, and one part-time officer. More ...

COMMUNITY SERVICE
Girl Scout Troop 3249 of Red Oak cleaned, prepared, and planted flowers around the flag pole at Red Oak Post Office on April 23. This has become an annual service project for these girls the past three years. Pictured from left to right are: Courtenay Wells, Alexandra Humphreys, Sarah O'berry, Laura Brown, Raven Davis, and Hannah Tollefsen. More ...

NCC announces Nurse Aide grads
Nash Community College has announced its recent Nurse Aide I (NAI) and Nurse Aide II (NAII) graduates.
The Nurse Aide I course introduces basic nursing skills required to provide personal care for patients in a health care setting. "NAI students are often surprised at the range of topics the NAI course covers – everything from the legalities of healthcare to proper infection control techniques to how to deal with patients who are terminally ill," Nurse Aide Program Coordinator Rita Joyner said. More ...

Nurse Aide I Evening Class
From left, front row: Shannon Joyner of Elm City, Carrie Jones of Rocky Mount, Darryll Christian of Rocky Mount, Rachell Taylor of Pinetops and Melissa Rico of Nashville. Back row: Curtis Smith of Red Oak, Amanda Hunt of Nashville, Angela Cherry of Rocky Mount, Elmina Smith of Rocky Mount and Tyler Gardner of Rocky Mount. More ...

Nurse Aide II Evening Class
From left, front row: Rhonda Joyner of Rocky Mount, Nikeshea Nelson of Nashville, Tarshica Richardson of Enfield, Sue Winstead of Louisburg, Brandi Rowley of Rocky Mount and Bryan Ferrell of Whitakers. Back row: Ashley Lynch of Hollister, Angie Lynch of Red Oak, Bonnetta Whitley of Nashville, Cynthia Jackson of Tarboro, Krystle Medina of Spring Hope and Jannie James of Enfield. More ...

Nurse Aide I Morning Class
From left, front row: Kadeshia Henderson of Rocky Mount, Jacqueline Lagos of Elm City, Yavette Price of Rocky Mount, Becky Rogers of Bunn, Graysen Smith of Rocky Mount and Lindsey Ball of Louisburg. Back row: Brittany Silver of Nashville, Vicki Braswell of Elm City, Iris Franklin of Spring Hope, Amber Prevatte of Rocky Mount, Keena Washington of Rocky Mount and Roderick Whitley of Tarboro. More ...

Nurse Aide I Morning Class
From left, front row: Chasity Mills of Whitakers, Eliza Houston of Nashville, Deshari Lee of Enfield, Danielle Shearin of Elm City and Jessica Mills of Nashville. Back row: Takesha Mills of Enfield, Kiara Silver of Rocky Mount, Maurice Stephon Bates of Rocky Mount, Amanda Brown of Rocky Mount and Latara Wade of Castalia. More ...

MOUNT ZION FWB CHURCH NEWS
Congratulations are due to Brian Moss and Jennifer Hall who were married yesterday at Mt. Zion Church in a simple wedding. It was basically a family affair. They did enjoy a meal after the ceremony in the church Fellowship Center. May God bless you in your new life and marriage. More ...
ROSALENE BASS
PEACHTREE COMMUNITY NEWS
On a beautiful summer morning Peachtree folks gathered to worship and celebrate Father's Day. Sanctuary flowers were grown and arranged by Della and Linwood May. They gave them in honor of Harold and Hal Young, and Jeannie and James May.
Recognition of fathers who were present was led by Fran Bunn. More ...
BARBARA HARDISON
BEULAH COMMUNITY NEWS
The weather Sunday was really beautiful and I hope all the fathers had a good day. I hope they all got a chance to be with their children, but if not I hope the children called them to wish them a Happy Fathers Day. Sunday morning all father were recognized and given a little gift by the ladies aid. Barbara Ricks presented it to them. More ...
WILMA ENROUGHTY
RED OAK NEWS
Congratulations to Chad Thompson, the new principal of Northern Nash High School!
The youth of Red Oak Baptist Church and chaperones traveled to Florida Sunday, June 16. They will be participating in M-fuge. They will go out each day doing missions projects in the area with other youth and will also partipate in Bible studies. Some other church members journeyed to West Virginia on a missions trip. More ...
SUZY PEARCE
Military News
Civilian Brittany N. Skinner, whose former guardian is Patricia A. Farmer of Elm City, recently enlisted in the United States Navy under the Delayed Entry Program at Navy Recruiting District, Raleigh.
The program allows recruits to enter the Navy and take up to one year to complete prior commitments such as high school. More ...

DAUGHTERS OF THE AMERICAN REVOLUTION
The members of the Daughters of the American Revolution (DAR) District VIII met Wednesday, June 5, 2013, for their annual meeting at Englewood Presbyterian Church in Rocky Mount.
After Sandra Sperry, District VIII Director, called the meeting to order, Priscilla Sykes of the Micajah Pettaway Chapter of Rocky Mount gave the invocation. More ...
DEE LONG
Nash County Blood Drives
Tuesday, July 2 from 11 a.m. until 2 p.m. at Outback Steakhouse in Rocky Mount, 210 Gateway Boulevard
Tuesday, July 2 from 4 until 7 p.m. at Zaxby's in Rocky Mount, 1410 Jeffreys Road
Friday, July 5 from 12 until 5 p.m. at Golden East Crossing Mall, near JCP, 1100 North Wesleyan Boulevard, Rocky Mount More ...

If it's hot and humid, it's garden time!
I'm not going to lie, I'm not a hot weather person.
I know many folks, especially in North Carolina, live for the summer. There's the beach, and trips and long sunny days.
Pass.
A perfect day for me, weather-wise, runs in a temperature range of say, 60-75. Colder is okay. More ...
Mike Brantley
The public deserves the right to know
It was a little disheartening to attend Monday's Nash County Commissioner meeting and witness the board unveil and vote on a new budget without any consideration for the public.
Earlier this month, commissioners voted against the budget and asked county staff to go back and rework the budget. Commissioners made several requests in things they'd like to see in the budget as well as things they'd like to see removed. More ...
Amanda Clark
Nash County Democratic Party Chair urges citizens take a stand on Moral Monday in Raleigh
Dear Editor,
In a recent interview former Republican U.S. Senator and presidential candidate Robert Dole stated that even with differing opinions during his time in office, leaders of both political parties realized the importance of reaching across party lines to do what was in the best interest of the country and were capable of doing so…putting party ideology aside to accomplish that goal. More ...
Letter to the Editor:
Backward Glances
TROPHY WINNERS –– This photo was originally published in The Graphic on December 7, 1972. Pictured are six Northern Nash football players who were awarded trophies for their accomplishments on the Knights' 1972 football squad. More ...
A PICTORIAL LOOK INTO THE PAST - 1 opinion posted

COMING UP FOR AIR. Nash Rec's Marley Winstead speeds toward the finish line during an IM event as part of last Thursday's season-opening home meet against Nash-Halifax Swim League opponent Roanoke Valley.

A STORM IS BREWIN'
NASHVILLE -- Before the meet started, public-address announcer Ron Norris informed audience members and participants that it was simply a matter of if -- and not when -- a violent storm was destined to make its way through Nashville.
Still, the sun was shining when last Thursday's season-opening event between host Nash Rec and Roanoke Valley began at the NRST Pool. More ...
GEOFF NEVILLE, Graphic Sportswriter
Birchwood's Opener Halted
ROCKY MOUNT -- Birchwood Country Club is hoping to cause a storm this season in the Nash-Halifax Swim League standings.
Just not like this.
Last Thursday, BCC traveled to Westridge for the club's summer opener, but action was eventually postponed due to poor weather in the area. More ...
Staff Reports
RM claims WF Cup in Big East
CHAPEL HILL -- Rocky Mount High School used a strong spring season to wrap up the Wells Fargo Conference Cup for the Big East Conference in the 2012-13 school year.
RM claimed the girls track and field league championship in the spring, along with second-place finishes in baseball and boys track and field. More ...
Staff Reports
Mudcats conclude the first half
MYRTLE BEACH, S.C. -- Joe Maloney launched a towering, two-run home run to lift the Myrtle Beach Pelicans to a 7-5 win over the Carolina Mudcats on Sunday night at TicketReturn.com Field in a Class A Carolina League baseball showdown.
The Pelicans rallied from three down to finish the first half 40-29. The Mudcats come into the All-Star break 22-48. More ...
Staff Reports
NASH CO. REC REPORT
NASH COUNTY -- Listed are tournament recents from the Nash County Parks and Recreation Department's Spring Sports Season: More ...
Staff Reports
NC State tops Tar Heels at CWS
OMAHA, NEB -- Carlos Rodon pitched the fifth complete game of his career as North Carolina State University rolled to an 8-1 victory over top-seeded North Carolina in both teams' College World Series opener on Sunday at TD Ameritrade Park. 
The Wolfpack (50-14) cemented its first 50-win season in program history with the win thanks to one run in the first, and four more in the third. More ...
Staff Reports
E-W All-Star rosters finalized
GREENSBORO -- Rosters have been finalized for the 2013 North Carolina Coaches Association East-West All-Star Boys Basketball Game.
The contest will be staged July 22 at the Greensboro Coliseum. It will be part of a girls-boys hoops doubleheader. More ...
Staff Reports
INTENSITY IN THE IM
Nash Rec's Emilie Agan competes in the freestyle portion of the IM event during last Thursday evening's home league meet against the Roanoke Valley Swim Team. More ...

NASH REC HIGHLIGHTS, 1
BACK IN THE POOL. Among the Nash Rec participants during last Thursday's home swim meet with Roanoke Valley were (above) Lindsey Sharpe. More ...

NASH REC HIGHLIGHTS, 2
BACK IN THE POOL. Among the Nash Rec participants during last Thursday's home swim meet with Roanoke Valley were (above) Autumn Pilgreen helping Leah King. More ...

QUITE A CATFISH
Reagan Davis, a 7-year-old resident of Nashville, reeled in this amazing 37.5-pound catfish by himself during a recent outing on the Roanoke River. Reagan was fishing with his father (Scooter Davis, pictured) and his uncle, Chuckie Creech. More ...

YOU'VE GOT A FRIEND
Nash Rec's Jessie Savage (left) encourages teammate Hannah Sykes (right) before the start of last Thursday's swim meet vs. Roanoke Valley. More ...


Hendricks

Locals to perform in summer series at Royal Palace Theatre
Local residents will participate in a summer series at the Royal Palace Theatre.
The Royal Palace Theatre is joining forces with Dew Point Rising Productions in Hobgood to bring a series of shows to the Theatre. During the typically slow summer season, this project seeks to bring in a troupe of talented local performers at an affordable price for the public. More ...

ROBERT LEE PRIDGEN, JR.
Robert Lee Pridgen, Jr., 77, passed away Saturday, June 15, 2013. He was born in Nash County on a farm in the Oak Level community, August 13, 1935 to the late Robert Lee Pridgen, Sr. and Ada Ward Pridgen. More ...

RUTH MATTHEWS
Ruth Matthews, 74, passed away Saturday June 15, 2013. Ruth was preceded in death by her parents, Delmer and Laura Mallow, two sisters, Dorothy "Toot" Vance, and an infant sister. More ...

DAVID WARREN STONE
David Warren Stone, 71, passed away Monday, June 10, 2013. He was born July 19, 1941 in Edgecombe County to the late Nubey Norton "Bud" and Edna Baxley Stone. In addition to his parents, David was preceded by two brothers, Richard Nubey and Rufus Speight Stone, brother-in-law, Johnny Keen. More ...

TOMMY EARL ROGERS SR.
Tommy Earl Rogers Sr. passed away on June 10, 2013. Tom was born on October 16, 1929 to the late Joseph Van Rogers and Ottis Ella Rogers. More ...

EDWARD LEE (BUDDY) JOYNER, SR.
Edward Lee (Buddy) Joyner, Sr., 84, passed away June 15, 2013. Born November 21, 1928 in Nash County, he was the son of the late Samuel Jacob and Beulah Barfield Joyner. In addition to his parents, he was preceded in death by his sisters, Inez Baker and Lillian Crumpler. More ...

MARY ANNE BRAKE WORSLEY
Mary Anne Brake Worsley, 85, passed away Saturday, June 15, 2013. She was born October 21, 1927, in Nash County. She was the daughter of the late Joseph Louis Brake and Ellen Greene Brake. She was preceded in death by her husband, John Thomas Worsley, and her brother, James Lowell "Jimmie" Brake. More ...

RONALD E. BAKER
Ronald E. Baker, age 67, passed away Wednesday, June 12, 2013. Born in Fayetteville on March 17, 1946, he was the son of the late John Baker and Ruth Benton Baker. He was also preceded in death by sisters, Francis Tew and Sylvia Bain and brother, Johnny Baker. More ...

MILTON WAYNE POWELL
ROCKY MOUNT –– Milton Wayne Powell, of Rocky Mount, died on Wednesday, June 12, 2013 at Nash General Hospital in Rocky Mount. More ...

ADOLPHUS AUGUSTUS "GUS" DRAKE
Adolphus Augustus "Gus" Drake, 92, of Upper St. Clair, PA, passed away on June 8, 2013. He was preceded in death by his wife Mary "Dewsy" Drake, sister Mildred Hinton, Elsie Mae Benson, Betsy Thomas and son-in-law Mark McQuillen. More ...