Subscribe/Access
Advertisements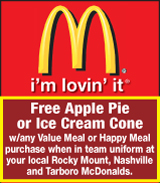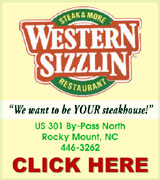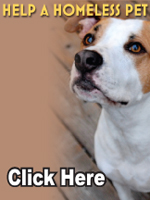 Sections
Member Options
Back
NRMS drafts Capital Improvement Plan
At their work session last Thursday night, Dr. Eric Cunningham, Nash-Rocky Mount Schools (NRMS) associate superintendent, shared the administration's Capital Improvement Plan draft with the board. This same presentation was given by Dr. Anthony Jackson, NRMS superintendent, to parents of students at Red Oak, Swift Creek, Johnson, and Pope elementary schools last Wednesday and was scheduled to be given to parents of students at Rocky Mount and Parker middle schools on Monday this week. More ...
Michele A. Cruz, Graphic Correspondent

WOOD

Area men charged with copper theft
A Bailey man faces charges of stealing over $100,000 worth of copper out of Progress Utility fixtures in Nash County.
According to the Nash County Sheriff's Office, Douglas Charles Wood, Jr, 35, faces seven felony larceny charges, along with one count of first degree trespassing and one misdemeanor larceny charge. More ...


GIDDY UP HORSEY! Little Molly Jackson rides the carousel while visiting the 17th Annual Nashville Blooming Festival. Pictured with Molly is her mother Gray Jackson.

Blooming Festival reports record attendance at annual event
The 17th annual Nashville Blooming Festival wrapped up on Saturday night with record numbers.
Cindy Puckett, one of the event's organizers, said this year's event brought the largest crowd ever. Even with a short rainfall on Saturday night, the overall attendance this year was excellent, Puckett said.
"Overall, it was a huge success," she said. More ...
Amanda Clark, Graphic Staff Writer
Fire damages Castalia home
A stove left unattended caused a Castalia home to catch on fire Friday afternoon.
The home, at 8786 N NC 58, Castalia, caught fire around 3:30 p.m. on Friday, May 10.
According to David Braswell, of the Castalia Fire Department, the fire was started from a stove that was turned on and left on. More ...

Red Oak plans new park improvements
Red Oak Commissioners discussed new park improvements at the regular business meeting held on Monday, May 7, at the town hall. If all goes well, the park may be enhanced by a new irrigation system as well as by new seating for those viewing the games played on the facility fields.
As part of the enhancement, the town voted to spend an estimated $39,000 to install a new irrigation system designed by Premium Landscaping in Wilson, NC. More ...
Amelia Harper, Graphic Correspondent
Watch out for tractors!
Nash County Cooperative Extension Director Charlie Tyson warns motorists to beware of slow moving farm equipment on public roads.
Tyson said it's the time of year where farmers are getting busier with tillage and crop planting so motorists may experience farm equipment on roadways. More ...

Middlesex budget includes recycling fee
Middlesex Commissioners will meet one more time to finalize budget preparations before holding a public hearing and approving the Fiscal Year 2013-2014 budget.
A brief budget workshop was held on Monday night, following the board's regular meeting, which lasted several hours due to a closed session for employee performance reviews. More ...
Amanda Clark, Graphic Staff Writer
NASHVILLE POLICE BRIEFS
INCIDENTS
A damage to property was reported on 5/6/13 at L&L Food Stores, 1001 W Washington Street
A breaking and entering a motor vehicle and larceny of a motor vehicle was reported on 5/6/13 at 323 E. Sixth Street More ...

NASH SHERIFF'S OFFICE REPORTS
A recovered stolen vehicle and damage to property was reported on 5/6/13 at Crooked Swamp and Swift Creek School Road
A breaking, entering and larceny of a residence was reported on 5/6/13 at 4066 Dortches Boulevard
A breaking, entering and larceny of a motor vehicle and damage to property was reported on 5/6/13 at 4028 Green Ridge Lane More ...

BLOOMING FESTIVAL 2013, pics 1
Rickelle Alfaro, of Nashville, takes a photo moment with the Nashville Exchange Moose at the Blooming Festival on Friday night. More ...
Graphic photos by Amanda Clark & Jo Anne Cooper
Commissioners approve project to recruit industry
Nash County Commissioners gave their stamp of approval for a study that will help determine the type of industries to recruit to the county.
John Gessaman, CEO of Carolina Gateway Partnership, presented a proposal to commissioners last Monday during the board's regular meeting on developipn a Nash County Target Industry Plan. More ...
Amanda Clark, Graphic Staff Writer
Rocky Mount Unemployment Office offers extended hours
The Rocky Mount Unemployment Office is offering extended hours to better serve the community.
The local office was selected as a pilot office to try out the extension of its hours. Extended hours began on April 1 and has gone well so far, said Manager Diane Thomas.
So far, the Rocky Mount office has served 36 customers and taken 10 phone calls during the extended hours. More ...

COFFEE WITH A COP
Nashville's Police Department hosted a Coffee with a Cop event on April 25 at Langley's Town and Country. The event gives citizens a chance to meet Nashville Police Chief Tom Bashore and officers of the department. Pictured, Bashore greets five-year-old Dynovan Marshmon of Nashville. More ...

MILITARY NEWS
Marine Corps Pfc. Zachary D. Selner, son of Amy Selner, of Rocky Mount, earned the title of United States Marine after graduating from recruit training at Marine Corps Recruit Depot, Parris Island, S. C.
For 13 weeks, Selner stayed committed during some of the world's most demanding entry-level military training in order to be transformed from civilian to Marine instilled with pride, discipline... More ...

LIONS CLUB WINNER
Jut Crumpler (right) picks up the grill he won Saturday by registering at the Annual Lions Club Blooming Festival drawing which helps the visually impaired. Pictured presenting the grill is Lions' President Mary Boehm. More ...

Services continue despite loss of Sandy Grove Church building
A lawsuit continues to linger over the property where Sandy Grove Primitive Baptist Church once stood. But the loss of the actual church building two years ago hasn't stopped community members from meeting on the church property.
A handful of community members met on the grounds March 31 for a special Easter service. This is the third year Easter services have been held on the church grounds. More ...
Amanda Clark, Graphic Staff Writer
Castalia Community Prayer Day
Castalia area churches joined together to host Castalia Community Prayer Day on Saturday, April 27. This is the third time the event has been held. This year's event also served as a fundraiser for a local boy, Jesus Ortiz, who was hit by a car while trying to board his school bus. A barbecue chicken plate sale was held to raise money to assist the family with medical expenses. Pictured above, Ortiz (center) talks with Sonia Hawkins (far left) a friend of the family and Jennifer Edwards (far right), who lives near Ortiz. More ...

Local schools, students recognized at Rocky Mount Optimist Club banquet
The Rocky Mount Breakfast and Evening Optimist Clubs hosted the 2012 – 2013 Youth Appreciation Awards Banquet on Tuesday, March 26, 2013 at Union Missionary Baptist Church.
The banquet recognized outstanding student achievement from area high schools. The students were selected by their teachers for outstanding academic excellence and civic participation. More ...

Nash residents admitted to St. Augustine University
Several Nash County residents have been admitted to Saint Augustine's University for the fall semester.
Locals admitted include Alicia Whitaker, Derek Gay, Tyrika Ricahrdson and Anissa Battle, all of Nashville. and Demarious Alston, of Spring Hope. More ...

CATFISH LUNCHEON
The Nash County Soil and Water Conservation District held its annual appreciation luncheon on Thursday, May 9 at Rose Hill. For over 30 years, the district has held a luncheon every spring to promote conservation efforts and to show its appreciation to the people and agencies who support those efforts. Pictured above (L-R) is David McLeod, Assistant Commissioner of Agriculture and Bobby Joe Fisher, Soil and Water Conservation District Board member. More ...

Golf tourney to benefit O.D. Moore Scholarship
The O.D. Moore Scholarship Foundation is gearing up for its Fourth Annual Golf Tournament, slated for Friday, May 24.
The golf tournament is held in memory of the O.D. Moore Scholarship Foundation President, Mr. Henry Earl Coley. More ...

NEER announces Entrepreneur of the Year finalists for 2013
B. Mayo Boddie, Sr., Chairman of the NorthEastern Entrepreneur Roundtable (NEER), has announced the names of the four finalists for the organization's 2013 Entrepreneur of the Year Award.
"We received a large number of highly qualified nominations for this year's Entrepreneur of the Year Award competition and this made it difficult for our selection committee to narrow the field... More ...

Middlesex Corporate Centre chosen for Duke Energy's site readiness program
Duke Energy Progress has chosen a 320-acre section of the Middlesex Corporate Centre to participate in the utility's 2013 Site Readiness Program to prepare the location for potential industrial development.
Duke Energy's Site Readiness Program is designed to help communities served by the utility compete for new companies and jobs. More ...


Bus Driver of the Year Recipients are pictured from left to right: Tasheka Cooper of Benvenue Elementary, Donald Barnes of Edwards Middle and Meka Cooper  of Nash Central High School. Barnes was named the overall Bus Driver of the Year for NRMPS.

Nash-Rocky Mount Schools celebrates bus drivers
Nash-Rocky Mount Public Schools recently celebrated bus drivers from across the school system during the annual NRMPS Bus Roadeo event. In addition to having bus drivers contend with their colleagues for the top spots in a driving competition, the NRMPS Transportation department also recognized deserving bus drivers and transportation staff members with special honors. More ...

RED OAK NEWS
As members learned in their recently concluded 12 week Experiencing God Bible Study, God is always at work around them. This truth is clearly evident in all the exciting things happening at Red Oak United Methodist Church.
On Saturday, May 4, 2013, members from both Red Oak and Bethlehem congregations visited the North Carolina Zoological Park in Asheboro. More ...
SUZY PEARCE
PEACHTREE COMMUNITY NEWS
Mother's Day at Peachtree began with the Men of Peachtree serving breakfast to the women. The meal was extra delicious as the MOPs are excellent cooks who can even make "scratch" biscuits.
Pastor Whitehouse's Mother's Day sermon was titled, "O God, We Thank You for the Home". It was based on scriptures from Genesis 2:18, 21-24; Luke 19:5-6; Acts 5:42. More ...
BARBARA HARDISON
MOUNT ZION FWB CHURCH NEWS
Our choir sang "I Will Serve Thee" for the call to worship. Pastor Aycock prayed the prayer of invocation and welcomed everyone. Algie Jones, Jr. led the congregation in singing hymns; "Faith of our Mothers" and "Happy the Home When God is There." Usher, Greg Manning prayed the offertory prayer. After receiving tithes and offerings, we sang the doxology and greeted one another. More ...
ROSALENE BASS
BEULAH COMMUNITY NEWS
All mothers at Beulah received a lovely carnation Sunday. I hope everyone had a great Mother's Day. I hope you were able to be with your mother if she is still living. If not, just remember all the good memories you have of her. If you are a mother, I pray your children told you Happy Mother's Day or maybe came to visit you. My son, Danny and his wife, Beth came to church with us and that was really special. More ...
WILMA ENROUGHTY
Celebrating Easter
A Chance in the Country and Roma's Clydesdale Farm celebrated Easter with various activities for children, including horse rides and Easter egg hunts. Pictured above, Isabel Castano, 8, and Patrick Castano, 4, of Red Oak, take a ride on Max, Chance's dad. Chance the horse will celebrate his seventh birthday and a big birthday bash is being held on Sunday, May 19 from 2 until 4 p.m. More ...

Spring Board Meeting
Local UDC Bethel Heroes officers attended the Spring Board Meeting of the United Daughters of the Confederacy in Raleigh on April 20. Pictured (L-R) is: Margaret Sink, Dottie Barrett, Helen Sharpe and Margie Parker Brantley. More ...

Nash County Blood Drives for May 2013
Thursday, May 16 from 8:30 a.m. until 1 p.m. at Rocky Mount Preparatory School, 3334 Bishop Road, Rocky Mount
Saturday, May 18 from 10 a.m. until 2:30 p.m. at Light of Peace Missionary Baptist Church, 510 S. Glendale Avenue More ...

Goat herding is a lot harder than it looks
These are trying times on the goat farm.
In 2013, we've already had both of our electric power boxes for our fence go out; a thunderstorm dropped a 30-foot tree on the wire part of the fence; our best goat died under mysterious circumstances; several chickens were assassinated; and I've been shocked, cut, tripped, smashed fingers and chased down several jailbreaks. More ...
Mike Brantley
We had a Bloomin' good time at the festival this year
What in the world is going on in Nashville?
Hopefully everyone in North Carolina knows about Nashville's Blooming Festival but if you don't, you may have been wondering what was going on this weekend, since Downtown Nashville was lit up like a Christmas tree!

More ...
Amanda Clark
Festival is successful due to many people
The 17th Nashville Blooming Festival is now behind us but not without some good memories and a few growing pains.
It's hard to believe it was 17 years ago we held the first event with around 4,000 people attending. This year's event brought well over the expected 25,000. We possibly reached that number by the end of Friday night! More ...
Jo Anne Cooper
Blooming Festival remains safe event
Dear Editor;
As the Fantastic Shakers sang their last song and the Ferris Wheel took its last spin at the carnival, the 17th Annual Nashville Blooming Festival came to an end. More ...
Letter to the Editor:
Backward Glances
I PASSED! –– This photo was originally published in The Graphic on June 8, 1967. Deborah Grizzle and Fredrick Franklin were happy as they peeped at their final report cards. Deborah was being promoted to the eleventh grade at Northern Nash while Frederick was being promoted to the eighth grade at Nashville. More ...
A PICTORIAL LOOK INTO THE PAST
Nash County Animal Friends' Notebook
We are happy to say, that of the pets we have promoted since the first of the year, only two have been killed. Sadly, although this is good news, it is still tinged with sadness since two died.
Most of the animals we have helped saved went to Rescues. The two that died were perfectly adoptable dogs. More ...
Carol Vierela, Nash County Animal Friends
King Of The State
ROCKY MOUNT -- The Region 3 roster for the North Carolina Powerade Baseball State Games will have a distinct Nash County flair -- including Nash Central junior pitcher Tyler King.
King, a right-hander who has been effective for the Bulldogs during his career, was one of 20 area players selected for the prestigious club. Participants must be coming off their sophomore or junior seasons. More ...
GEOFF NEVILLE, Graphic Sportswriter

GOTCHA QUESTION. Nash Central High School shortstop Brittani Strickland (left) makes a successful tag at second base during last Friday evening's home softball playoff victory against the Havelock Lady Rams.

FIRST TEST PASSED
ROCKY MOUNT -- The opening round of the Class 3-A State Softball Playoffs offered opportunity on two fronts last Friday for the Nash Central Lady Bulldogs.
NCHS not only had the chance to move on in the postseason, but the Lady Bulldogs were also afforded another shot at Havelock, while eliminated Coach Gary Smith's club last spring in the second round. More ...
GEOFF NEVILLE, Graphic Sportswriter

A PRIZED POSSESSION. (L to R) Southern Nash's Jamise Harris-Baker and Jacksonville's Kristina Stevenson duel for the ball during last Tuesday's match in the Class 3-A Girls Soccer State Playoffs.

A House Of Cards
STANHOPE -- Forgive John Matthews if he hopes not to see Jacksonville High School on the opposite side of the soccer pitch in the near future.
Last fall, Matthews coached the Southern Nash boys to a best-ever season before the Firebirds fell to Jacksonville in the quarterfinals of the Class 3-A State Playoffs. More ...
GEOFF NEVILLE, Times Sportswriter
Nash Co. standouts defeated
BURLINGTON -- Nash Central standout singles player Jackson Willis and Northern Nash's doubles tandem of Josiah Marshall and Tremel Davis were defeated in the opening round last Friday of the Class 3-A Boys Tennis State Championships at the Burlington Park.
Willis, the Big East Conference champ, fell 6-0, 6-0 against Marvin Ridge's George Lovitt to cap off his outstanding season. More ...
Staff Reports
Elon holds spring contest
ELON -- The Elon University football team held its annual Spring Game on May 3 at Rhodes Stadium, as Elon (offense) defeated the Phoenix (defense), 61-50, with a modified scoring system in place.
Mike Quinn gave Elon a lead in the third quarter, as the junior tossed a beautiful 47-yard touchdown pass to a streaking Andre Davis down the right sideline for the score. More ...
Staff Reports
Hillcats handle Carolina Mudcats
ZEBULON -- The Lynchburg Hillcats clubbed 11 hits against the Carolina Mudcats en route to an 11-4 triumph at Five County Stadium on Sunday afternoon in a Class A Carolina League baseball matchup.
The Hillcats improved to 19-15, taking the four-game series by way of winning the first three. The Mudcats (13-23) dropped their sixth straight at home. More ...
Staff Reports

AND AWAY HE GOES. A determined Chase Privette of the Blue Jays hustles to first base during recent Nash County Parks and Recreation Department Spring Season T-Ball action.

NASH COUNTY PARKS AND REC DEPT. SPRING SPORTS
NASH COUNTY -- Here are updated results from the Nash County Parks and Recreation Department's Spring Softball and Baseball Seasons: More ...
Staff Reports
ECU wins another diamond series
BECKLEY, W.V. -- Jack Reinheimer's sacrifice fly in the ninth inning scored Philip Clark and Joseph Hughes tossed 1.1 innings of relief picking up the victory in East Carolina University's 4-3 Conference USA baseball series win over Marshall Sunday afternoon at Epling Stadium.
With the win, the Pirates improve to 28-23 overall and 12-9 in league play, posting their fifth-straight series win. More ...
Staff Reports
NC Wesleyan falls at tennis tournament
ATLANTA, GA. -- After posting a 5-3 victory over Washington & Lee in last Thursday's first round action of the NCAA D-III Tournament, the North Carolina Wesleyan men's tennis team fell to 4th-ranked Emory University by a 5-1 score in Friday's second round. More ...
Staff Reports
NC State drops home series against Florida State
RALEIGH -- No. 5 North Carolina State University fell into another early deficit on Monday night at Doak Field at Dail Park, and a late rally wasn't enough to catch up with the eighth-ranked Seminoles as Florida State took the Atlantic Coast Conference baseball series with an 8-4 road conquest. More ...
Staff Reports
CALEY CLUBS ONE
Nash Central catcher Caley Bass makes contact for the Lady Bulldogs during last Friday evening's home softball playoff decision versus Havelock. More ...

GOING THE EXTRA DISTANCE
Southern Nash's Lacey Cantera (right) lunges in an attempt to gain possesssion for the Ladybirds during last Tuesday's loss at perennial powerhouse Jacksonville High School in the opening round of the Class 3-A Girls Soccer State Playoffs. More ...

PERRY'S PLAY
Nash Central's Kadeisha Perry (right) throws out a runner from her third base position during last Friday evening's state softball playoff decision over the Havelock HS Lady Rams. More ...

STRETCH PLAY
Nash Central's Grace Joyner slides safely into second base as the throw from the outfield sails away last Friday. More ...

FOOTLOOSE!
Nash Central High School will present the musical Footlose on May 16, 17 and 18 at 7 p.m. and on May 19 at 2 p.m. All shows will be held at the Imperial Centre in Rocky Mount. Tickets are $7 in advance or $10 at the door. Pictured above, Nash Central students rehearse on Monday night for the show. More ...

GEE HAW!
NASH ARTS PRESENTS GEE HAW - The play Gee Haw will be shown at Nash Arts on May 16, 17 and 18 at 7:30 p.m. and on May 19 at 2:30 p.m. The play, described as a hillbilly comedy, is written by Bryan McCoury and directed by Jim Singleton. Admission is $10. Call 459-4734 for tickets. Pictured above Linda Hopkins and Tammy Joyner Reason (L-R) ride in their Gee Haw attire during the Blooming Festival parade to promote the play. More ...


Beilman

Cherry Hill to host final spring concert on Sunday, May 19
The May third and final spring concert of the 2013 season at Warren County's historic Cherry Hill will feature three members of the Meredith College faculty in a Sunday event. The concert, which commemorates Alice Vaiden Williams, will begin at 3 p.m. Sunday, May 19. More ...


Around 200 middle and high schoolers from Nash-Rocky Mount Public Schools came together to perform at the annual All-County band performance on March 26.

Middle and high school students perform at All District
Approximately 200 Nash-Rocky Mount Public Schools middle and high school students came together March 26 for the annual All-County band performances at Minges Auditorium at Wesleyan College's Dunn Center.
Kenton Morgan, an 8th grade student at Red Oak Middle School, said he was excited to have participated in the concert. More ...

SALLY B. ELLISON
ROCKY MOUNT - Sally B. Ellison, 101, died May 9, 2013. Funeral arrangements to be announced. Arrangements by Stokes Mortuary, Inc. More ...

JOSEPH GRANT
ROCKY MOUNT –– Joseph Grant, 55, of Rocky Mount, died on Thursday, May 2, 2013 at Nash General Hospital. More ...

THOMAS JEFFERSON NEWTON
ROCKY MOUNT ––Thomas Jefferson Newton, 71, of Rocky Mount, North Carolina, died on Friday, May 10, 2013 at Nash General Hospital in Rocky Mount, NC. More ...

EDDIE WARD RACKLEY
Eddie Ward Rackley, age 78, passed away on Saturday, May 11, 2013. He was born in Nash County on March 24, 1935 to the late Raymond H. and Burla Smith Rackley. He was preceded in death by his parents, his brothers, Ossie Rackley, Raymond Rackley Jr., Harold Rackley, and Jack Rackley, and his sisters, Lessie Mae Matthews and Dollie Gray Proctor. More ...

ERNEST FRANKLIN "FRANK" PITTMAN
Ernest Franklin "Frank" Pittman, 84, passed away on May 10, 2013. He was born February 3, 1929 in Wilson County, to the late Henry Luther and Mary Ruth Beland Pittman. He was predeceased by his first wife, Ellen Britt Pittman in 1995 and brother, Edward Pittman. More ...

JIMMY DARRELL JOYNER
Jimmy Darrell Joyner, age 75, passed away Wednesday, May 8, 2013. Born in Nash County on November 30, 1937, he was the son of the late James Raymond Joyner and Lessie Dawes Joyner. He was also preceded in death by his wife, Helen Dunn Joyner. More ...

GEARLMA D. SIRMONS
ROCKY MOUNT— Funeral services for Gearlma D. Sirmons, 86, who died Tuesday, May 7, 2013, were held at 11 a.m. Monday, April 13, at Galatia A.M.E. Church, with the Rev. Willie Sanders officiating. More ...

DONALD RAY "DUCK" SKINNER
NASHVILLE - Funeral services for Donald Ray "Duck" Skinner, 68, who died Wednesday, May 8, 2013, were held at 12 p.m. Saturday, May 11, at Richardson Funeral Home in Nashville, with the Rev. Lonnie Braswell officiating. More ...

THOMAS EARL EVANS
LILLBURN, GA. - Thomas Earl Evans, 76, of Lillburn, Ga. died Saturday, May 4, 2013. He was preceded in death by his parents, Nead and Evelyn Evans and one brother, Bill Evans. He was born Feb. 19, 1937 in Nash County. More ...