Subscribe/Access
Advertisements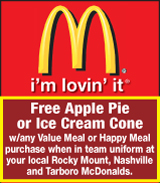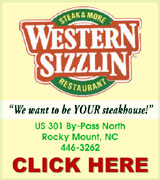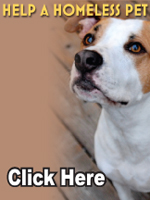 Sections
Member Options
Back
Spring Hope man to run for Sheriff
Gene Braswell wants to see Nash County like it was when he was growing up. That's why he has announced he will be running for Nash County Sheriff.
Braswell made the announcement on Tuesday, May 7, which is also his 59th birthday.
"I wanted to do it on my birthday," Braswell said of the announcement. More ...
Amanda Clark, Graphic Staff Writer
Tax reform complicates Nashville's budget
Tax reform continues to cause uncertainty for the Town of Nashville but council members are moving forward with budget preparations despite the unknowns.
Nashville Town Manager Preston Mitchell presented the town's FY 2013-2014 budget for review at the regular board meeting on Tuesday night. More ...
Amanda Clark, Graphic Staff Writer
Spring Hope commissioner speaks out
A Spring Hope Commissioner and citizen of town defended the owner of the Ash Street Recreation Center, saying the town did not do enough to help.
Commissioner Bill Newkirk addressed the closing of the Ash Street Recreation Center at the end of the board's regular meeting on Monday night. Spring Hope resident Phillip Mills also addressed the issue at the beginning of the meeting, during the public comment portion. More ...
Amanda Clark, Graphic Staff Writer
BLOOMING FESTIVAL TIME!
Downtown Nashville is rolling out the carpet for thousands of visitors this weekend as the Nashville Chamber of Commerce's 17th Annual Blooming Festival kicks off today.
The carnival opens Wednesday night, May 8th at 5:30 p.m. Visitors can purchase a $17 wristband on Wednesday or Thursday night for unlimited rides from 5:30 - 9 p.m. Regular prices apply Friday and Saturday. More ...

County hears new Internet numbers
A CenturyLink representative came before Nash County Commissioners on Monday with more accurate figures on how much of the county has access to high speed internet.
Amy Ward, who serves as the Senior Area Operations Manager for CenturyLink, told commissioners that around 88 percent of CenturyLink's footprint in Nash County was covered by high speed internet. More ...
Amanda Clark, Graphic Staff Writer - 1 opinion posted
Nash County unveils budget
Nash County is hoping to use additional revenue in the proposed FY2013-2014 budget for personnel and a two percent pay plan adjustment.
The $88 million budget was presented to commissioners on Monday morning during the board's regular meeting. More ...
Amanda Clark, Graphic Staff Writer
Weekend fire destroys Exum Road home
A Nashville firefighter was injured while battling a house fire just outside of Nashville on Saturday.
The fire occurred at 2000 Exum Road around 11 a.m.
According to Nashville Fire Department Captain Jason Edwards, the fire was fully involved when fire fighters from Nashville, along with Red Oak and Castalia, responded. More ...

Jody's expands retail operations in downtown
Patrons of Jody's of Nashville now have more room to browse, as the 20-year-old business recently moved a few doors down into a larger building.
Jody's moved last month into the former Super 10 building in Downtown Nashville.
Nashville's Chamber of Commerce hosted a ribbon cutting for the business on Friday morning. More ...
Amanda Clark, Graphic Staff Writer
NASHVILLE POLICE BRIEFS
INCIDENTS
A larceny from a motor vehicle was reported on 4/29/13 at 924 Old Wilson Road
An all other offenses was reported on 4/29/13 at 218 Richardson Avenue
A burglary - forcible entry was reported on 4/29/13 at 700 Golfers Lane More ...

NASH SHERIFF'S OFFICE REPORTS
A domestic disturbance was reported on 4/29/13 on Eagleridge Drive
A forgery and uttering and larceny was reported on 4/29/13 at 11541 Old Smithfield Road
An assault on a female and larceny was reported on 4/29/13 at 3573 Macedonia Road
A narcotics violation was reported on 4/29/13 at 7605 Sarah Way More ...

Spring Hope residents express concern about neighbor's dog
Two citizens came before Spring Hope's Board of Commissioners on Monday night to address a dog that they say is terrorizing the neighborhood.
Nancy Perry, who lives on East Bunn Lane, said there is a Rottweiler chained up near her who is constantly getting lose and running around the neighborhood. More ...
Amanda Clark, Graphic Staff Writer
50TH CLASS REUNION
The Spring Hope High School Class of 1963 held its 50th class reunion on Saturday, April 27, 2013 at the Momeyer Ruritan Club. Twenty-five of the class of 1963's 41 original attending the reunion. More ...

Bills for "Tag and Tax Together" program to be sent out in July
The first combined tag and tax notices will be mailed on a revised schedule, going out for September renewals rather than for renewals due in July. The revision allows for additional time to test and certify systems provided by vendors supplying online services for vehicle dealers.
The program will still be ready to implement on July 1 and that is when the DMV will begin collecting, however the first combined tag and tax notices will now be for vehicle renewals due in September 2013. More ...

LAUGHTER YOGA
The Nash County Senior Center recently held its first session of Laughter Yoga. There are currently over 8,000 Laughter Yoga Clubs in 65 Countries. The senior center decided to host a class to see if there was any interest in forming a club of its own. More ...

Dawson earns degree from Duke University
Duke University awarded 491 undergraduate, graduate and professional degrees to students completing studies last December. The graduates are eligible to participate in the school's annual commencement ceremony in Wallace Wade Stadium on May 12. More ...

ECSU names Manley Interim Police Chief
John H. Manley, Jr., retired Rocky Mount Chief of Police, will lead the Elizabeth City State University Police Department, effective May 3. Pending completion of administrative processes, he will be formally sworn in as Interim Chief of the Department. Manley will take over from Kelly White, who has served as Acting Chief since Sam Beamon was placed on administrative leave April 25. More ...

MOUNT ZION FWB CHURCH NEWS
We had 80 in Sunday school today. Praise God! We recognized those with a birthday in May and sang "Happy Birthday" for them. No one had a wedding anniversary this month. Those with birthdays were given candy.
Our choir sang "I'm So Glad" for the call to worship. Pastor Aycock prayed the prayer of invocation and welcomed everyone. More ...
ROSALENE BASS
PEACHTREE COMMUNITY NEWS
On a chilly May morning Peachtree Folks gathered for worship. Pastor Whitehouse greeted those present. His sermon was titled "Nothing Can Separate Us from the Love of God." It was based on scripture from Job 1. It was an account of a conversation between God and Satan. More ...
BARBARA HARDISON
BEULAH COMMUNITY NEWS
Sunday school began at 9:45 at Beulah Church of Christ. It began with Mrs. Frances Hedgepeth at the piano and led in a song by Kenneth Massengale, one of the elders. He had an opening prayer followed by announcements. Some congregation members named people they would like to have on our prayer list. One of those was the family of Roger Murray. More ...
WILMA ENROUGHTY
Minister Wives, Widows Association to host conference
The Edgecombe/Nash & Vicinity Ministers' Wives & Minister's Widows Association will host the 63rd annual North Carolina Association of Ministers' Wives & Ministers' Widows Conference June 16 through 18 in Rocky Mount.
The Edgecombe/Nash & Vicinity Ministers' Wives & Ministers' Widows Association was found November 14, 2009, in Rocky Mount at Mount Olive Baptist Church, where Reverend George E. Battle is pastor. More ...

Ag Secretary announces initiative
Agriculture Secretary Tom Vilsack announced that the U.S. Department of Agriculture will launch its "StrikeForce" initiative in 10 additional states, including North Carolina. The primary goal of the StrikeForce initiative is to increase partnership with rural communities and leverage community resources in targeted, persistent poverty areas. More ...

PRESENTATION
Margaret Sink, at left , Registrar of United Daughters of the Confederacy Bethel Heroes Chapter 636 presents UDC member Donna Boykin, at right, with three supplementals for the service of her confederate ancestors. More ...

Nash County Blood Drives for May 2013
Saturday, May 11 from 9:30 a.m. until 2:30 p.m. at Capital Ford Lincoln, 2012 Stone Rose Drive, Rocky Mount
Tuesday, May 14 from 3 until 7 p.m. at Stony Hill Free Will Baptist Church, 9649 Stony Hill Church Road, Middlesex More ...

Rogers named Distinguished Young Woman
Jessica Rogers was honored last weekend when she was named the 2014 Distinguished Young Woman of Rocky Mount but to Rogers, the biggest honor is all the friends she made in the process.
The Distinguished Young Woman competition is a national scholarship program. The program is open to high school juniors. More ...
Amanda Clark, Graphic Staff Writer
Bike ride honors slain state trooper
Law Enforcement Officers and first responders across the state took part in a 62-mile bicycle ride to honor Trooper Gene DeMuth, who was killed in September in the line of duty.
The ride began in Raleigh and ended in Rocky Mount, with a pit stop in Nashville for a special ceremony, which was part of Peace Officers Memorial Day. More ...

Faith Christian hopes mural reaches out to all
Lynne Walker hopes a 24X15 mural will accurately depict what Faith Christian Ministries does for Nash County residents.
The mural, "Hands of Christ Reaching Out To All," was recently placed on the side of the building that houses Faith Christian Ministries in Downtown Nashville. More ...
Amanda Clark, Graphic Staff Writer
MILITARY NEWS
Army Pfc. Twanesha S. Barnes has graduated from basic combat training at Fort Jackson, Columbia, S.C.
During the nine weeks of training, the soldier studied the Army mission, history, tradition and core values, physical fitness, and received instruction and practice in basic combat skills, military weapons, chemical warfare and bayonet training, drill and ceremony, marching, rifle marksmanship... More ...

Don't be quiet! Public notices belong to you!
Once again North Carolina Legislators are using the excuse of saving money to, in my opinion, hide public notices from you and I, the public!
Senate Bill 287 recently passed which will allow government agencies in Mecklenburg, Guilford, and most of Wake County to print legal ads on their own websites instead of being required to publish them in local newspapers. And yes –– our Senator, Buck Newton, voted yes to 3 readings of this Bill! More ...
Jo Anne Cooper
It's time for some Blooming fun!
It's Blooming Festival time!
For me, the Blooming Festival means I get to discover how out of shape I am! Walking around Downtown Nashville for hours at a time is a good workout.
This year, I get to add two little people to the mix so that should give me an even better workout! More ...
Amanda Clark
Princeton gun episode defies common sense
Let's just get this out of the way upfront — the national attack on guns, gun owners and law abiding citizens has gone right up to the line of reason and then pole vaulted across with a jetpack.
There was no better example of this than the embarrassing and still not completely corrected episode right here in North Carolina, less than an hour away, at Princeton High School. More ...
Mike Brantley
Young People and the Social Media
Dear Editor,
As a parent of a teenager, I have noticed a disturbing trend that has evolved in our country and seems to have taken our young people as hostage. It is called "Social Media." I'm sure everyone knows about this concept and probably uses it. We as parents are probably aware of the most notable one; Facebook. More ...
Letters to the Editor:
We should have done more to help business on Ash Street
Dear Editor:
I am concerned as a Spring Hope Town Commissioner if the Town Board, Town manager and police chief did enough to help Mr. Mills with the drug activity on South Ash Street.
The problem has been there for years; maybe if all of us had done a little more, a 52-year-old business wouldn't be forced to close down. More ...
Letters to the Editor:
Backward Glances
This photo was contributed by Terry Bryant and is believed to have been taken sometime in 1903-1904. Confederate soldiers and visitors are standing at the dedication ceremony of The Confederate Mound at Maplewood Cemetery in Wilson. More ...
A PICTORIAL LOOK INTO THE PAST
Nash County Animal Friends' Notebook
We just had a dog adopted last week to save its life. Then we saw it listed as a FREE dog on a Yard Sale website. REALLY? Why? Because they didn't check with the landlord. Good Grief!!
Do you know what happens to FREE dogs? They are taken by people who probably can't afford to do more than feed them. More ...
Carol Vierela, Nash County Animal Friends

SAFE AT HOME. Nash Central's Taylor Lewis tries to block home plate during last Thursday's road softball matchup at Red Oak Middle School.

The Smash Hits
RED OAK -- Name a facet of the game, and chances are the Red Oak Lady Tigers have excelled at it during the 2013 fast-pitch softball season.
Through 13 outings, the Lady Tigers have posted a strong 10-3 overall record heading into Thursday's regular season finale at home against perennial powerhouse Southern Nash. More ...
GEOFF NEVILLE, Graphic Sportswriter

KALEY CAN'T BE STOPPED. Red Oak Middle School's Kaley Sharpe (left) finds a crease in the defense during last Thursday afternoon's home girls soccer victory against Tri-County Conference rival Toisnot.

TIGERS TAME TOISNOT
RED OAK -- What was supposed to be a rebuilding season turned into an unexpectedly successful one this spring for the Red Oak Middle School girls soccer squad.
With a lineup featuring plenty of new faces, the Lady Tigers experienced a few ups and downs along the learning curve -- but finished strongly to post a winning campaign. More ...
GEOFF NEVILLE, Graphic Sportswriter

EYE ON YOU. Northern Nash's Alexus Hill (right) follows Louisburg's Ceasia Harris.

Eight Great For NN
LOUISBURG -- You knew it was going to be a strange evening on the pitch when, during pre-match drills, coaches from Louisburg and Northern Nash were informed that one team would have to move its bench.
Some referees tend to be more by-the-book than others, and this particular official insisted that the benches needed to be on the opposite sides of the field -- instead of the same-side format utilized at Louisburg's Joyner Park. More ...
GEOFF NEVILLE, Graphic Sportswriter
Nash Co. athletes at states
WILSON -- Nash Central's Jackson Willis and Northern Nash's Tremel Davis and Joshiah Marshall have qualified for the Class 3-A State Boys Tennis Tournament, which will be held this weekend in Burlington.
During final-round action last Saturday of the Class 3-A East Regionals at the Barton College Tennis Complex, Willis finished in third place in the singles competition. More ...
Staff Reports

EXTRA SHARPE AT NCHS. Nash Central High School senior standout Lindsey Sharpe recently received the WRAL-TV Extra Effort Award from legendary sportscaster Tom Suiter.

Sharpe earns the Extra Effort Award
ROCKY MOUNT -- Putting forth an extra effort -- both in athletics and academics -- is nothing new for Nash Central High School senior standout Lindsey Sharpe.
Sharpe was recently rewarded for her skills and work ethic with a visit from legendary sportscaster Tom Suiter.
Suiter, a Nash County native, returned home to present Sharpe with the WRAL-TV Extra Effort Award. More ...
GEOFF NEVILLE, Graphic Sportswriter

MAKING CONTACT FOR NC. Nash Central Middle School's Dylan Hodges rips a single during last Thursday afternoon's road baseball contest against the Red Oak Tigers.

Trojans Take The Tigers
RED OAK -- Mark Wooten knows a thing or two about Tri-County Conference Baseball Championships.
After all, Wooten has been a part of two of the last three league title teams -- and is one victory away from a third crown.
Wooten helped Nash Central Middle School earn a championship in 2010 as an assistant and later went on to become the head coach at Red Oak, where he guided the Tigers to the 2012 title. More ...
GEOFF NEVILLE, Graphic Sportswriter
Nash County golf season comes to end
JACKSONVILLE -- Nash County's prep links season came to a close Monday at the Class 3-A East Regional Golf Tournament at the Jacksonville Country Club in Onslow County.
Southern Nash coach Scott Collie was hoping his club could qualify for the state meet for the second straight season, but it wasn't meant to be. More ...
Staff Reports
ROMS Runs To Glory
RED OAK -- Red Oak Middle School has created an area cross country dynasty over the past nine seasons -- and this spring would prove to be no different.
Red Oak's boys and girls have been unable to claim the league championship on just one occasion during school history -- a streak that continued last week as the Tigers and Lady Tigers rolled to victories at the annual Tri-County Conference Meet. More ...
GEOFF NEVILLE, Times Sportswriter
RED OAK MIDDLE SCHOOL BOYS
Members of the 2013 Red Oak Middle School boys cross country team were (back, l to r) Denzel Battle, A.J. Styles, Joseph Cook, Kenton Morgan, Chrishawn Richardson, Keyonte Williams, Coley Corbin and Mackenzie Proctor; (middle, l to r) Jamerson Finch, Will Cary Dennis Williams, William Moody, Raymond Bullock, Clark Joyner, Andre Diggs and Trey Watson; (front, l to r) Coach Jeff Dodrill, Demetrius Silver, Kyle Moss, Logan Carr, Daniel Ciccone, McKenzie Johnson, Nathan Cashwell and Coach Jackie Johnson. More ...

SN makes the playoffs
STANHOPE -- Southern Nash's girls soccer postseason hopes appeared to be non-existent heading into the second half of the Big East Conference schedule.
Through the first five league matches, the Ladybirds were winless, including losses to Northern Nash and Nash Central -- clubs Southern Nash was expecting to compete with for the fourth and final spot out of the conference for the Class 3-A State Playoffs. More ...
GEOFF NEVILLE, Graphic Sportswriter
Mudcats get clipped by Keys
ZEBULON -- The Carolina Mudcats set a current franchise record of 13 base on balls in a 6-5 loss to the Frederick Keys on a sloppy Sunday afternoon in a Class A Carolina League baseball contest at Five County Stadium.
Playing through a light rain, the Mudcats dropped their fourth in a row, and fell to 11-19. The Keys earned the sweep of the weekend series, and climb to 17-13. More ...
Staff Reports
State tennis event starts Friday
CHAPEL HILL -- Pairings have been finalized for the Class 3-A Boys Tennis State Championships, which will be held beginning this Friday at the Burlington Tennis Complex in Alamance County.
Among the participants will be Nash Central's Jackson Willis in singles, along with Northern Nash's doubles tandem of Tremel Davis and Josiah Marshall. More ...
Staff Reports
ECU wins another baseball series
GREENVILLE -- Chase McDonald's RBI single through the left side scored Jay Cannon from second base in the ninth inning lifting East Carolina University (26-22, 10-8) to a 3-2 Conference USA baseball series win over Southern Miss (25-21, 14-7) Sunday afternoon at Lewis Field inside Clark-LeClair Stadium.
Heading to the bottom of the ninth with the score tied at two-all, ECU recorded three consecutive one-out hits to pick up its fourth-straight league win to stay in the hunt for the regular season title race. More ...
Staff Reports
NCWC opens on road
ROCKY MOUNT -- After capturing a fifth straight USA South Conference Tournament crown and NCAA berth back on April 14th, the North Carolina Wesleyan men's tennis team has waited three weeks to learn its fate for the upcoming Division III Tournament. More ...
Staff Reports
Cory Leonard to represent North Carolina
DANDRIDGE, TENN. -- The North Carolina B.A.S.S. Federation Nation state team recently competed on Lake Douglas in East Tennessee in the 2013 B.A.S.S. Southern Divisional.
Cory Leonard of Castalia from the Sandy Creek Bass Masters Club advanced to the 2013 B.A.S.S. Federation Nation Championship with his impressive performance. More ...
Staff Reports
Votipka shines for the Quakers
FOREST, VA. -- Guilford College sophomore Turner Votipka earned Third Team All-Old Dominion Athletic Conference (ODAC) Men's Tennis recognition according to a vote of the league's head coaches, the league office announced last Thursday.
Votipka, the lone Quaker so honored, was recognized for his play at first singles. He is a Nashville native who prepped at Nash Central High School. More ...
Staff Reports
Avent's Wolfpack claim a sweep
RALEIGH -- The fifth-ranked North Carolina State University baseball team turned a third-inning error by Presbyterian into four unearned runs and cruised to a 12-3 victory on Sunday to sweep the three-game series against the Blue Hose at Doak Field at Dail Park.
The Pack (37-11 overall) has now won 19 of its last 20 games, with six series wins during that span. More ...
Staff Reports
NCHSAA's top athletes tabbed
CHAPEL HILL -- Hailey Cook of Hendersonville High School and T.J. Logan of Northern Guilford High School have been named winners of the 2013 Athlete of the Year awards by the North Carolina High School Athletic Association.
These are the top athletic awards given by the NCHSAA to honor the most outstanding male and female high school athletes in the state. More ...
Staff Reports
MAKING A DELIVERY
Nash Central's Taylor Lewis sends a pitch toward home plate during last Thursday's road softball showdown against the Red Oak Lady Tigers. More ...

MOVING THROUGH THE MIDFIELD
Red Oak Middle School's Macon Rollans (center) heads into scoring position as teammate Haven Lee (right) provides support during last Thursday afternoon's Tri-County Conference girls soccer contest against Toisnot at the ROMS Field. More ...

SENDING IT OUT
Northern Nash's Natalie DePalma (right) clears the ball from her own zone while being defended by Louisburg's Kelsey Harris during last Tuesday night's girls non-conference soccer showdown, which was held at Joyner Park in Franklin County. More ...

TURNING THE CORNER
Red Oak Middle School's Katelyn Wood (left) rounds second base and heads for third during her club's home victory last Thursday afternoon against Nash Central. More ...

JOHN MADRE LETCHWORTH
ROCKY MOUNT- John Madre Letchworth, 91 passed away Monday, May 6, 2013. A funeral service will be held Thursday, May 9, 2013 at 11:00 a.m. at Cornerstone Funeral Home. The family will receive friends one hour prior to the service. Burial will follow at Rocky Mount Memorial Park. More ...

JOSEPH GRANT
ROCKY MOUNT –– Joseph Grant, 55, of Rocky Mount, died on Thursday, May 2, 2013 at Nash General Hospital. More ...

JULIA JOHNSON
ROCKY MOUNT –– Mrs. Julia Johnson, 68, of Rocky Mount, died on Tuesday, May 2, 2013 at Vidant Medical Center in Greenville. More ...

SHERRY AYSCUE ELLIS
Sherry Ayscue Ellis, 42 passed away Friday, May 3, 2013. She was born in Nash County, December 2, 1970. Sherry was preceded in death by her father, Ronald Ayscue; grandmothers, Estelle Ayscue and Pearl Tippette. More ...

JENNIE ELEY
Rocky Mount - Mrs. Jennie Eley, 90, of Rocky Mount, died on Sunday, May 5, 2013. More ...