Subscribe/Access
Advertisements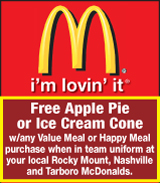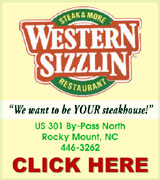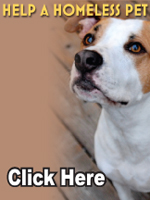 Sections
Member Options
Back
County studies Internet availability
Nash County Commissioner Lisa Barnes told fellow commissioners on Monday that high-speed Internet is not as available as some may think.
Barnes brought up the topic at the conclusion of the board's regular meeting on Monday.
Barnes said she has spoken with many Nash County citizens who still cannot access high-speed Internet. Barnes said she feels the county should make Internet availability a priority. More ...
Amanda Clark, Graphic Staff Writer - 1 opinion posted
Wife of former councilman to fill vacant seat
The wife of former Nashville Councilman Tommy Rogers was appointed to his vacant seat on Tuesday night.
Councilman Charles Taylor made the motion to appoint Patricia Rogers and said he felt there was not a better person to fill Councilman Rogers' seat.
"The people that have called me (and expressed interest) have no more time invested in the town than Mrs. Rogers," Taylor said. "So I think she's as qualified as anyone." More ...
Amanda Clark, Graphic Staff Writer
HOUSE FIRE
A passer-by noticed a home at 4384 Tharrington Road in Red Oak on fire and called 9-1-1. The fire started at the back of the house. The unofficial cause is electrical related, said Red Oak Fire Chief Bryant Fisher. Fisher said the fire is still under investigation. The family who rents the home was not home at the time of the fire. More ...

Louisburg man killed in Nash County
A Lousiburg man was killed on Saturday after running off the road and hitting a tree outside of Nashville.
According to the North Carolina Highway Patrol, 33-year-old Marcus Bradley was driving south on Highway 58, three miles north of Nashville, when he ran off the road to the right, then overcorrected and crossed the center line, where he then ran off the road to the left and collidedwith a bale of hay. More ...

NCC gets $1.5 million grant
Nash Community College received good news last week. The college will receive $1.5 million for a new workforce training facility.
U.S. Senator Kay Hagan and the Economic Development Administration recently made the announcement.
The $1.5 million grant will help meet the rising demand for skilled employees in the area's emerging industries. More ...

Spring Hope Board mulls condemning properties
The Town of Spring Hope is hoping to include money in its upcoming budget to start the process of condemning properties.
Town Manager John Holpe presented the town's 2013-2014 budget during the board's regular meeting on Monday night. The overall budget proposed is $1,016,200. More ...
Amanda Clark, Graphic Staff Writer
Middlesex board grapples over budget
Middlesex Commissioners began budget preparations last Tuesday morning during a budget workshop. Before discussions even began, one commissioner walked out.
Commissioner Dale Bachmann questioned why a handout was not given to commissioners earlier. The handout was a guideline for commissioners to follow during the meeting and had things for commissioners to consider when putting together the 2013-2014 Fiscal Year budget. More ...
Amanda Clark, Graphic Staff Writer
WWII veteran reflects on 90 years of blessings
David Weaver shared a meal with family this weekend to celebrate a special day; his 90th birthday.
Weaver's birthday was April 1 but he didn't want anything special done for him. When family decided to get together to celebrate, Weaver insisted it wasn't a party.
"It won't be no party," Weaver said. "It will be a meal." More ...
Amanda Clark, Graphic Staff Writer
NASHVILLE POLICE BRIEFS
INCIDENTS
An all traffic (except DWI) was reported on 3/25/13 at 1210 Eastern Avenue
A criminal damage to property (vandalism) was reported on 3/26/13 at 802 S. First Street
A criminal damage to property (vandalism) was reported on 3/26/13 at at 818 Brake Street More ...

NASH SHERIFF'S OFFICE REPORTS
An assault on a female was reported on 3/26/13 at 5979 Weax Parker Lane
A narcotics violation was reported on 3/26/13 at E. NC 97 and S. Halifax Road
A larceny from a residence was reported on 3/26/13 at 2110 W Hilliardston Road
A breaking, entering and larceny from a residence was reported on 3/26/13 at 5808 Red Oak Road More ...

Nashville Elementary principal meets with parents
Nashville Elementary Principal Margaret Sharpe again put to rest rumors of mold growing in classrooms at the school, causing teachers and students to get sick.
Sharpe held two parent informational meetings last Wednesday to give parents an opportunity to express concerns and get information about what happened after a teacher found what she thought was mold on a glue stick. More ...
Amanda Clark, Graphic Staff Writer
HERE COMES PETER COTTONTAIL!
EASTER BUNNY! –– Several youngsters gathered at The Funky Trunk in downtown Nashville Saturday, March 30th, to visit with the Easter Bunny and participate in an Easter Egg Hunt More ...

Richardson to hold meet and greet at NCC
Rep. Bobbie Richardson will hold a meet and greet 2-3:30 p.m. Friday, April 5 at the Science and Technology Building, Nash Community College.
In addition to Rep. Richardson meeting and answering questions from the audience, there will be a short presentation at 2:15 p.m. by Tina Morris-Anderson from the NC Department of Labor on the Individual Development Account (IDA) program. More ...

Locklear, Joyner marry
Carolyn Faye Locklear-Joyner and Tony Warren Joyner were married March 9, 2013 in Sevierville, Tenn. The officiating minister for the 2:30 p.m. ceremony was Christy R. Collell.
The bride is the daughter of the late Rev. Joseph Locklear and Jessie L. Locklear of McColl, S.C.
The groom's parents are the late Joseph W. Joyner and Doris Machado of Nashville. More ...

Nash Ruritans hold 54th annual meeting at NCC
The 54th annual meeting of the Nash County Ruritans was held on Tuesday, March 26 at Nash Community College.
The meeting featured election of officers for 2014, a presentation of Rudy Bears, recognition of Ruritan Officers in attendance as well as regular business. More ...
Amanda Clark, Graphic Staff Writer
Egg Hunt at Glover Park
In less than five minutes, youth had found all the eggs at Glover Park during the annual Easter Egg Hunt, hosted by Nashville Parks and Recreation. Around 50 came out to participate in the Easter Egg Hunt, which was held on Monday morning. Cooley Library also participated in Easter celebrations, hosting a special storytime following the egg hunt. More ...

Nash Commissioners attend conference in Washington, DC
Three Nash County Commissioners, Fred Belfield, Mary P. Wells and Robbie B. Davis, delivered a strong Why Counties Matter message to Capitol Hill during the National Association of Counties' (NACo) 2013 Legislative Conference held March 2 through 6 in Washington, D.C.
More ...

Sanderson Farms lawsuits come to an end in Nash
After a long, hard fought battle that divided the county for the past two years, the Sanderson war has ended.
According to Attorney Thomas Terrell, who has aided Nash County in defense of multiple lawsuits launched against the county over the issue, all the suits are now at an end.
More ...
Amelia Harper, Graphic Correspondent
Family desperately searches for "Moose"
He's a goofy lab that loves water (except baths), hates blow-dryers and will ride anything.
He answers to the name Moose.
Moose has been missing for 28 days and his family is desperate to find him.
Robyn Perkerson said Moose went missing on March 6 during his usual outdoor time. More ...
Amanda Clark, Graphic Staff Writer
Fifth graders graduate from DARE program at NES
Nashville Elementary School held its DARE Graduation on Friday, March 22 for fifth graders who participated in the 10 week program.
DARE teaches kids about the dangers of drugs, alcohol, bullying and also internet safety.
Corporal Angel Ricks has been teaching the DARE program for the past 15 year and has taught over 1,000 youth. More ...

Nashville Elementary D.A.R.E. Essays
The knowledge and skills that I have learned will help me make healthy choices. If you take drugs you could die. Drugs are very bad for your body.
I learned that if you are caught with drugs you will go to jail.
A healthy choice for me is that I will never take drugs as long as I live. Drugs can kill you in a very bad way. More ...

BEULAH COMMUNITY NEWS
I hope everyone had a really nice Easter. Most important is that we all remember why we have the Easter Holiday. Jesus died on the cross for all our sins and arose from the grave on the third day.
On Easter Sunday most of our local churches have Sunrise service which is always a very heartwarming and special time for every Christian. More ...
WILMA ENROUGHTY
RED OAK NEWS
Welcome to our newest members at Red Oak Baptist Church, Matthew and Allison Williams!
The NRBA WMU Spring Meeting will be on Tuesday, April 9 at 7:00 PM at Hickory Baptist Church. Come see what's going on in Woman's Missionary Union in the area and how you can be involved! Refreshments will be served following the service. More ...
SUZY PEARCE
PEACHTREE COMMUNITY NEWS
On a rainy Easter Sunday morning Peachtree folks gathered to worship. Pastor Whitehouse greeted those present. His sermon was titled "The Empty Tomb is Still Empty." This inspiring sermon was based on Acts 25-26. It tells of the trial of Paul before Festus and Herod Agrippa, when Paul gave the greatest defense of Christianity of all time. More ...
BARBARA HARDISON
Local UDC Chapter wins awards
The North Carolina Division of the United Daughters of the Confederacy held its annual District VIII Meeting on March 16, 2013 in Williamston, NC. The meeting was hosted by the UDCTheodore Hassell Chapter 434, of Williamston. Dottie Barrett, member of the Bethel Heroes Chapter 636, is the Director of District VIII. More ...

Local PFLAG presents equality award
Al LaRose has been honored with the first "Straight for Equality" Award presented by PFLAG Rocky Mount. The award will be given annually to a person in the Rocky Mount area who has stepped forward to support the movement for equality for persons who are gay, lesbian, bisexual or transgender.
"Al has been a key player in our mission of support, education and advocacy," said Susan Ayers, chapter president. More ...

HOW MANY?
Little Riley Stussie, 4, counts the eggs he found at the Easter Egg Hunt with a little help from Caroline Stussie. More ...

NASH COUNTY RELAY FOR LIFE EVENTS
Nash Central High School BBQ Grill Raffle - Tickets $5 each or 5 for $20. Drawing 4/26/13 at Relay. Call 962-8978
Nash Central High School - BBQ Plates, April 12. $7 per place, 11 am - 1 pm. Call 962-8978 for tickets. More ...

Nash County Blood Drives for April 2013
Wednesday, April 3 from 12 until 4 p.m. at Eaton Corporation, 8171 Planer Mill Road, Middlesex
Thursday, April 4 from 12 until 6 p.m. at Englewood Presbyterian Church, 100 South Englewood Drive, Rocky Mount
Friday, April 5 from 11 a.m. until 5 p.m. at Englewood Presbyterian Church, 100 South Englewood Drive, Rocky Mount More ...

An eight year perspective by an 8-year-old
I'm back, and it feels good to be writing again. I wish my Daddy would let me have this space more often. He looks like he needs a break, all the time. I guess when you get to be a senior citizen like him, that's what happens. I don't think he likes it when people always tell him how tired he looks. Sometimes, when people talk to him, I'm pretty sure he falls asleep. More ...
Mike Brantley
We need affordable spay-neuter option
I was really sad to hear the news a few weeks ago that the Pet Overpopulation Patrol (POP) clinic would not be coming to Nashville anymore.
The clinic announced it was closing down, for several reasons.
While I certainly understand and appreciate the reasons behind the closing, I hate it for the local rescue groups, and citizens, who have really relied on these clinics for getting animals spayed and neutered at an affordable cost. More ...
Amanda Clark
Jody's celebrates 20 years and new location
While it seems it's taking forever for spring temperatures to catch up with the calendar, we sure have a lot of exciting things "popping" up in downtown Nashville!
Some of you may remember when I opened a little consignment shop in 1993 while still working here at the newspaper. Jody's of Nashville was more than a side business for me –– it was 12 years of my life that I wouldn't trade for anything in the world. More ...
Jo Anne Cooper
Reader says God has been forgotten
Back in the 1960s a woman and her son had Bible devotion and prayer removed from public schools. Since this has happened, Satan has taken control of the public school system. More ...
Letters to the Editor:
Ask elected officials to modernize State's election process
There are numerous questions about the election process in North Carolina. There are many of us who believe that the election process in North Carolina is fraught with fraud, collusion, and misrepresentation. We believe that in many counties every effort is being made to hide or sweep any indications of fraud, collusion, and misrepresentation under the rug and bury it! More ...
Letters to the Editor:
Backward Glances
This photo was originally published in The Graphic April 19, 1973. Henry Vick of Rt. 2 Nashville is pictured with his two pet monkeys which he raised. Both were 19 years-old at the time this photo published. More ...
A PICTORIAL LOOK INTO THE PAST
Nash County Animal Friends' Notebook
Sharing a note (without the photo), that I wrote to a 9 year old Animal Advocate who was upset about the death of a dog we had promoted. A dog that was adoptable, although he wasn't perfect nor beautiful, he had a gentle soul and he died because nobody came and the Shelter got full. More ...
Carol Vierela, Nash County Animal Friends

RELAY KINGS. (L to R) Nash Central's Lance Williams and Southern Nash's Shayquan Murphy take part in the 3200 Relay during last Wednesday's meet.

LEAGUE PREVIEW
STANHOPE -- Southern Nash head coach Brian Batchelor would love to offer a prediction as to how the Big East Conference boys track and field standings are going to go this spring.
But Batchelor is in the same predicament as just about every other coach in the league as most teams are being forced to reload after the graduation of several key state-level performers. More ...
GEOFF NEVILLE, Graphic Sportswriter

TAKING THE THROW. Nash Central's Matthew Askew (left) reels in a throw attempt off a Wilson Fike stolen base during last week's key early-season Big East Conference baseball game.

Bulldogs take on Big East
ROCKY MOUNT -- Nash Central went one up and one down during its initial week of action as part of the 2013 Big East Conference baseball schedule.
NC's league quest began with a trip to the new field at Rocky Mount. The contest featured a pitcher's duel between a pair of aces -- Nash Central's Tyler King and Rocky Mount's Jeremy Johnson. More ...
Staff Reports

MAKING A PLAY FOR THE BALL. (L to R) Northern Nash's Quatasia Harris and Southern Nash's Laney Ezzell try to gain possession last Wednesday.

Knights Outlast Southern, 2-1
STANHOPE -- It's all about finishing the job in the race to obtain one of the coveted spots in the Class 3-A Girls Soccer State Playoffs out of the competitive Big East Conference.
Once again, the Big East is loaded from top to bottom, and some good teams are going to get left out of the postseason picture. More ...
GEOFF NEVILLE, Graphic Sportswriter
Bulldogs will open vs. Vikes
ROCKY MOUNT -- Nash Central High School will kick off its 2013 varsity football schedule on Aug. 23 with a home game against perennial powerhouse Tarboro.
The last time the Vikings played at The Dawg Pound in 2011, Nash Central roared to an impressive victory.
Tarboro returned the favor last fall in Edgecombe County. More ...
Staff Reports

BASS THE BACKSTOP. Caley Bass provides a veteran presence behind home plate for the Nash Central softball squad.

Conference Claim
ROCKY MOUNT -- Even after the graduation of a handful of key players, the Nash Central Lady Bulldogs are once again expected to be a force to be reckoned with in the Big East Conference softball standings.
Last spring, Central tied for the regular season crown before winning the championship at the Big East Conference Tournament. More ...
Staff Reports
Nash Co. hoopsters honored
NASH COUNTY -- Nash County was well-represented on the North Carolina Basketball Coaches Association All-District 3 Boys and Girls Teams
Rocky Mount High's husband-wife coaching duo of Pam and Mike Gainey were saluted as District 3 Coaches of the Year after guiding their respective clubs to Class 3-A East Regional appearances. More ...
GEOFF NEVILLE, Graphic Sportswriter
Mudcats' prospects on display
ZEBULON -- Billed as the "must-see affiliate" in the Cleveland Indians Player Development System by Baseball Prospectus, the Carolina Mudcats feature two of the top five organizational prospects and five of the top 30.
A total of 13 players return from last year's team. More ...
Staff Reports
Givens named an All-American
ROCKY MOUNT -- North Carolina Wesleyan College men's basketball senior Brandon Givens has become the seventh Battling Bishop in program history to garner All-American honors on the hardwood.
The 2013 USA South Player of the Year, Givens earned accolades from three different associations, including a First Team selection by DIII News, a Second Team selection by the National Association of Basketball Coaches and a Third Team selection by D3Hoops.com. More ...
Staff Reports
Wells Fargo standings released
CHAPEL HILL -- Wells Fargo, along with the North Carolina High School Athletic Association, has announced the standings in the Wells Fargo Conference Cup competitions for the 2012-2013 winter sports season.
The Wells Fargo Cup Award, sponsored by Wells Fargo and the NCHSAA, recognizes the high schools that achieve the best overall interscholastic athletic performance within each of the state's four competitive classifications. More ...
Staff Reports
NC Wesleyan surges in league
FERRUM, VA. -- Freshman Jason Riley's two-run pinch hit in the top of the eighth inning gave his North Carolina Wesleyan College baseball team an 8-7 win over Ferrum College last Saturday afternoon, securing the Bishops' second straight league sweep.
Wesleyan had previously downed the Panthers by 18-14 and 3-1 scores on Friday to take over sole possession of second place in the league standings. More ...
Staff Reports
ECU claims series versus Eagles
DURHAM -- Ben Fultz drove in a pair of runs in the second inning and Brett Mabry tossed 5.2 scoreless innings as East Carolina University (14-14) picked up a weekend baseball series win over N.C. Central (18-11) at the historic Durham Athletic Park last Saturday afternoon.
ECU picked up 11 hits en route to claiming the 5-1 decision. More ...
Staff Reports
FORM FITTING
Southern Nash's Ivey Harris displays the correct form en route to a victory in the sprint hurdles as part of last Wednesday's track and field event at SN's Firebird Stadium. More ...

LIFT OFF
Southern Nash's Boris Burt sends a shot put into the sky during last Wednesday's track and field meet. More ...

RUSH TO POSSESSION
Southern Nash's Jamise Harris-Baker sprints toward a loose ball during last Wednesday's Big East Conference soccer match against Northern Nash. The visiting Lady Knights won the tight contest by a 1-0 score for Coach Joe McCarthy. More ...

SPRINT CHALLENGE
(L to R) Nash Central's Jarod Richardson and Southern Nash's Zamonia Knight speed toward the finish line in the Boys 100 during last Wednesday's Big East track and field event. More ...

All District Chorus performs
Ninety-six student vocalists representing each of the NRMPS elementary schools took the stage March 18 in the Minges Auditorium at Wesleyan College's Dunn Center to present the Nash-Rocky Mount Public Schools All-District Chorus Concert.
More ...

PHILLIP JOHN "BIG RED" LYNCH
ROCKY MOUNT - Funeral services for Phillip John "Big Red" Lynch, 39, who died Sunday, March 31, 2013, will be Sunday, March 7 at 2:30 p.m. at Pleasant Grove Baptist Church. Burial will follow in the church cemetery with Pastor Linda Taybron officiating. More ...

RHODES WAYNE "PETE" SHEARIN
Rhodes Wayne "Pete" Shearin, 78, of Castalia, passed away March 29, 2013. Pete was a son of the late Garnet Lee and Hannah Connor Shearin. He was preceded in death by his sister, Nanny West and brother, George L. Shearin.
More ...

URDIS "ERNIE" MILLS
Urdis "Ernie" Mills, 83, passed away March 29, 2013. He was born in Halifax County, May 22, 1929 to the late James and Rhoda Richardson Mills. In addition to his parents, Urdis was preceded in death by his brothers, Tyre, Clifford and Cornell Mills; sisters, Tempe Liles, Estella Harris and Lorena Defrons. More ...

JERRY WAYNE DENTON
Jerry Wayne Denton, 65, passed away Wednesday, March 27, 2013. He was born November 8, 1947 in Wilson County, and was raised in Bailey by the late Alton and Bessie Lyles Denton. In addition to his parents, Jerry was preceded in death by his wife, Margaret Burgess Baker Denton. More ...

MARY LOVE COUNCIL TODD
Mary Love Council Todd, age 65, passed away on March 29, 2013. Born on August 25, 1947, she was the daughter of the late Julian Edwin Council and Doreen Stegmann Council of Rocky Mount. More ...

GENE EDWARD JOYNER
Gene Edward Joyner, age 69, passed away Thursday, March 28, 2013. Born in Nash County on July 11, 1943, he is the son of the late Merl Joyner and Agnes Viverette Joyner. He was also preceded in death by his sisters, Lorraine Norman and her husband Ted E. and Beverly Frances Joyner; brother, Billy Joyner; and special aunt, Clara Viverette Boyle. More ...

NAOMI FISHER PHILIPS
Naomi Fisher Philips, 81, passed away Thursday, March 28, 2013. She was born in Nash County on June 19, 1931, daughter of the late Luther and Sally Stewart Fisher. More ...

JULIE ELIZABETH WHICHARD
NASHVILLE – Julie Elizabeth Whichard, 60, of Nashville, formerly of Enfield and Winston-Salem, passed away Wednesday, March 27, 2013. More ...

KATHLEEN JEFFERSON FRAZIER
Kathleen Jefferson Frazier, age 89, passed away on Tuesday, March 26, 2013. Born in Pitt County on April 5, 1923, she was the daughter of the late Wright Jefferson and Annie Killebrew Jefferson. She was also preceded in death her first husband, Richard Gardner; second husband, Barney T. Frazier; daughter, Barbara Gardner Coggin Sykes; and brothers, Moses, Horace and Howard Jefferson. More ...

RICHARD ALLEN WILLIS
Richard Allen Willis, age 49, passed away on Tuesday, March 26, 2013. Born in Nash County on August 21, 1963, he was the son of the late Jack T. Willis and Shelby Jean Harris Willis. He was also preceded in death by his sister, Deborah Lynn Willis. More ...

PATRICIA ANN LYNCH
Patricia Ann Lynch, born January 11, 1963 to Clyde Sr and Annie Lynch, passed away on Monday, March 25, 2013. She was preceded in death by her mother and father; her two children, Aric and Bridgett; her brothers, Raymond and Sam; and her sister Thelma Roberson. More ...

ROSA B. WINSTEAD
Rosa B. Winstead, 83, of Shore Drive, Rocky Mount, passed away Monday, March 25, 2013, in Nash General Hospital. She was born June 4, 1929 in Beaufort County. More ...

ARTHUR N. FALLER
Arthur N. Faller, 92 of Rocky Mount, and formerly of Oil City passed away Monday, March 25, 2013. More ...

LOSSIE BROWN
ROCKY MOUNT ––Lossie Brown, 76, of Rocky Mount, died on Monday, March 25, 2013. More ...

JESSIE YVONNE COOPER
ROCKY MOUNT –– Jessie Yvonne Cooper, 66, of Rocky Mount, died on Saturday, March 16, 2013 at Nash General Hospital. More ...

WILLIAM "MIKE" BRINKLEY
William "Mike" Brinkley, 69, passed away Thursday, March 28, 2013. Funeral services were held Sunday, March 2013 at Union Hill Baptist Church. Burial was at Spring Hope Memorial Garden Cemetery. The Rev. Brandon E. Lucas officiated. More ...