Subscribe/Access
Advertisements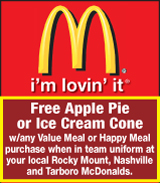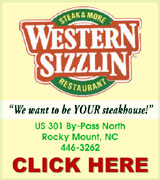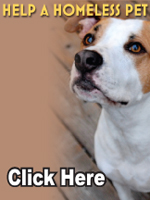 Sections
Member Options
Back
Castalia mulls new firearms ordinance
Castalia commissioners are considering wording for a new firearms regulation to replace a more than 40 year old regulation that no longer seems adequate.
The need for the new ordinance became apparent this month when a Nash County Sheriff's Deputy called the town to say that the office could not respond to a complaint of shots fired within the vicinity of a house because there was no gun ordinance on file with the Sheriff's Department. More ...
Amelia Harper, Graphic Correspondent
Bailey four charged with drive-by shooting
The Nash County Sheriff's Office has charged four Bailey residents in connection with a drive-by shooting that killed a 41-year-old woman in Middlesex last week.
According to Captain Pat Joyner, Portia Hinnant was shot and killed at her Old Middlesex Road home last Thursday evening. Two other people were in the home at the time of the shooting but were not injured. More ...

Auction house cancels opening in downtown
The Red Barn is not coming to Downtown Nashville after all.
Brent Hoggard, who owns the auction company along with his wife Marcy, said there were several issues that have forced them to look elsewhere.
Hoggard said Scott Tyson, the building's owner, would have to invest between $80,000 to $100,000 to make improvements to the building to bring it up to code for an auction company, which according to the building code is deemed an assembly use. More ...
Amanda Clark, Graphic Staff Writer

TRAINING –– Nashville's Fire Department hosted a live burn on Saturday on Old Spring Hope Road. Pictured, fire fighters put out a fire at the front of the home on Saturday.

TRAINING DAY
Nashville's Fire Department participated in a live burn on Saturday to give members hands-on training.
Members of the Coopers and Momeyer Fire Departments also participated in the training and were joined by Nash Community College Fire and Rescue Training Coordinator John Winstead. The burn was held at an abandoned farm house on Old Spring Hope Road. More ...
Amanda Clark, Graphic Staff Writer
Nashville continues to work on "peak performance"
The Town of Nashville is continuing its efforts to improve performance and reduce cost by moving forward with several performance improvement projects.
The projects were approved at the town's annual retreat, which was held on January 28 and 29.
The projects are part of a program, "Marking Your Way to Peak Performance," that began in 2010. The program was designed by WayMaker, Inc. and was done at no cost for the Town of Nashville. More ...
Amanda Clark, Graphic Staff Writer
NRMS facility safety upgrades underway
At their work session last week, Dr. Eric Cunningham, Nash-Rocky Mount Schools (NRMS) associate superintendent, gave the board an overview of safety upgrades currently underway. Using $200,000 appropriated through a recent budget amendment, he shared, the system will soon have video access for all schools to see the front entrance, identification badges for all staff, and upgrades and replacement of doors. More ...
Michele A. Cruz, Graphic Correspondent
Spring Hope Board auditor delivers "great" audit report
Spring Hope Commissioners were delivered some good news last Monday night when Auditor John Pollard informed them of a great audit report.
"I have nothing but good news to report this evening," Pollard said. "The records this year were in excellent shape in my opinion." More ...
Amanda Clark, Graphic Staff Writer
NFD welcomes firefighter
A YouTube video led a man from Palau to Nash Community College to train to be a firefighter. Today, Chris Carlos is the Town of Nashville's newest firefighter.
Nashville's Fire Department recently hired Carlos to fill one of its firefighter positions.
Carlos comes from Palau, an island located in the Pacific Ocean. He said he was searching YouTube when he came across a video on Nash Community College's Fire Service Training program. More ...
Amanda Clark, Graphic Staff Writer
Former Major League Baseball player Chuck Hinton dies
Chuck Hinton, a Rocky Mount native and Major League Baseball player, passed away on January 27 from his home in the District of Columbia after battling Parkinson's Disease. He was 78 years old.
Hinton was born to Charlie and Ada Battle Hinton on May 3, 1934 in Rocky Mount. He was the second son of seven children. More ...

NASHVILLE POLICE BRIEFS
ARRESTS
Mikka Michelle Morris - 2/7/13 - charged with all other offenses
James Randolph Williams, Jr. - 2/5/13 - charged with larceny - shoplifting
Waylon Ronald Dunn - 2/5/13 - charged with larceny - shoplifting More ...

NASH COUNTY SHERIFF'S OFFICE REPORTS
A breaking, entering and larceny of a residence was reported on 2/4/13 at 4518 Bullhead Road
A breaking, entering and larceny to a residence was reported on 2/4/13 at 1661 Thompson Chapel Road
A fugitive was reported on 2/4/13 across from 3025 East NC 97 near the overpass
An assault on a female was reported on 2/4/13 at 3025 E NC 97 More ...

Spring Hope wraps up CDBG improvement project
A Spring Hope CDBG project that almost didn't happen is coming to a close.
Davis Harris, of RSM Harris, came before Spring Hope's Board of Commissioners last Monday evening to review the project and allow citizens to comment during a public hearing.
The CDBG project was for housing, water, sewer, street and draining improvements on West Franklin, Montgomery and Third Streets. More ...
Amanda Clark, Graphic Staff Writer
Leadership RM Coats for Kids Drive is a success
The annual Leadership Rocky Mount "Coats for Kids" coat drive was a success with over 400 children receiving coats at Coker-Wimberly Elementary School located in Battleboro, Edgecombe County. Coker-Wimberly Elementary School serves children from pre-K to 5th grade.
The Leadership Rocky Mount class of 2012 collected $3,800 in donations from various organizations throughout Rocky Mount, Nash and Edgecombe Counties. More ...

Three RMA students are finalists for scholarships
Rocky Mount Academy was recently notified that three of its Seniors are the only finalists in the Nash-Edgecombe-Rocky Mount area for three well known college scholarships.
From the RMA Class of 2013, Will Adams is a finalist for NC State's Park Scholarship, Tripp Andracchio is a finalist for UNC-Chapel Hill's Morehead-Cain Scholarship, and Alex Thompson is a finalist for the National Achievement Scholarship.
More ...

Girl Scout Troops 611 and 3249
Girls from Girl Scout Troops 611 and 3249 helped serve coffee, juice and cakes to the Seniors of Rocky Mount at the City of Rocky Mount's Senior Christmas Light Tour on December 12th, 2012. More ...

PCC announces grads, honor lists for Fall 2012 semester
Nash County residents are among those who graduated from Pitt Community College and were named to the Dean's List or Honor Roll for the Fall 2012 Semester.
Locals graduating include Sarah Cathleen Linnecke, of Nashville, who received a Transfer Core Diploma in Arts and an Associate in Arts degree and Andrea Shavon Bryant, of Rocky Mount, who received an Associate in General Education. More ...

Angela Nieves joins NCC as Child Development Director
Nash Community College welcomes Angela Nieves of Rocky Mount as the Betsy B. Currin Child Development Center Director. Nieves earned a Bachelor of Science degree in Child Development and Family Relations from East Carolina University. She holds Early Educator Certification by the North Carolina Institute for Child Development Professionals. More ...

United Way Campaign
Nash-Rocky Mount Public Schools closed out its 2012 United Way Campaign with a special twist this year - employees at select schools had the chance to have a member of the school district's senior staff substitute in their roles for a day. Schools that had 100 percent participation in United Way giving from staff members had the names of all of their employees entered into a drawing. More ...

Wake Electric seeks scholarship applicants
Wake Electric is seeking applicants for a $1,000 scholarship for college, plus a free, all-expenses paid trip to Washington, D.C., for the 2013 Rural Electric Youth Tour. The trip will be from June 14-21, 2013.
Students who win the two available North Carolina Rural Electric Youth Tour spots, sponsored by Wake Electric, will join 1,500 high school students from across the U.S. to learn about electric cooperatives, American history and the United States government. More ...

Native set to retire after 30 year career with U.S. Army
Sergeant Major Andrea Farmer will retire from the United States army after a 30-year career.
Farmer is a 1982 graduate of Northern Nash High School.
SGM Farmer distinguished herself through exceptionally Meritorious Service to the United States Army from April 1983 to April 2013. More ...

Military News
Bridges
Marine Corps Pvt. Reba L. Bridges, daughter of Kay and Jerry Bridges, of Nashville, earned the title of United States Marine after graduating from recruit training at Marine Corps Recruit Depot, Parris Island, S. C. More ...

LOCAL NURSE HONORED
Nash Community College Nursing graduate Catherine Liipfert recently received a naming honor by a Nash Health Care Foundation donor for her exemplary patient care and commitment to the healthcare profession. Catherine Liipfert graduated from Nash Community College in 2005 with an Associate in Arts degree in Nursing and currently serves the community as an Emergency Department Nurse at Nash Health Care Systems. More ...

DSS EMPLOYEES OF YEAR
Jackie Mallory (second from left) and Ivey Parker (third from left) were recognized on January 29 as Nash County Department of Social Services 2012 Employees of the Year. Jackie has been with the agency for 13 years and is an Accounting Clerk V in Administration. She is always looking for more efficient and effective ways to complete tasks and offers to assist others when she sees there is a need. More ...

Nursing students visit UNC-Chapel Hill
Nash Community College second-year Nursing students recently traveled to UNC-Chapel Hill as guests of Ernest Grant, MSN, RN, Director of Outreach and Education for the North Carolina Jaycee Burn Center following Grant's lecture at Nash Community College about nursing care of burn patients. Students took a guided tour of the North Carolina Jaycee Burn Center and UNC Carolina Air Care. More ...

Nash County Blood Drives for February 2013
Wednesday, February 13 from 2 until 5 p.m. at Draka Elevator Products, 2151 North Church Street, Rocky Mount
Wednesday, February 13 from 8:30 a.m. until 2:30 p.m. at Nash Community College, Building A, 522 N. Old Carriage Road, Rocky Mount
Wednesday, February 13 from 9 a.m. until 12 p.m. at Boddie Noell, 1021 Noell Lane, Rocky Mount More ...

UNC-G announces Fall 2012 grads, honor lists
Chancellor Linda P. Brady has announced the names of December 2012 graduates, and of students who attained Deans' List and Chancellor's List honors at The University of North Carolina at Greensboro during the Fall 2012 semester. More ...

Locals earn UNC degrees, Dean's List recognition
More than 950 students earned bachelor's, master's, doctoral or professional degrees from the University of North Carolina at Chapel Hill during the December 16 commencement ceremony.
Out of 988 students who received a degree, 568 earned a bachelor's, 275 earned a master's, 131 earned a doctoral degree and 14 earned a professional degree. More ...

NCC students assist with waterdog watch
Nash Community College Math & Science Club students are participating in a North Carolina Wildlife Resources Commission study surveying Neuse River waterdogs. Throughout each week, Nash Community College students check traps deployed in various streams in Nash, Edgecombe, Wake, Franklin, and Wilson counties.
The Neuse River waterdog is a completely aquatic salamander with feathery gills on each side of its head. More ...

MOUNT ZION FWB CHURCH NEWS
The youth leaders, Amy & Robert Tyner, Jeff and Barbara Morgan, Kim and Bobby Farmer and the youth entertained the adults of the church with a Valentine dinner Saturday night in the Fellowship Center. They had the center decorated with a pretty Valentine theme. The food was delicious and the youth did a wonderful job serving the food and beverages. More ...
ROSALENE BASS
PEACHTREE COMMUNITY NEWS
On a chilly February morning Peachtree Folks gathered for worship. Pastor Whitehouse greeted those present. The observance of the Lord's Table preceded the sermon. His sermon topic was "Unite Our Hearts to Fear Your Name." It was based on verse 11 from Psalm 86. More ...
BARBARA HARDISON
RED OAK NEWS
Red Oak United Methodist Church is very excited to offer the Experiencing God study course on Friday nights at 6:00 PM. The evening begins with a light meal followed by the Experiencing God study for adults and confirmation class for youth. Also, everyone's invited to attend the Ash Wednesday service on Wednesday, Feb. 13 at 6:00 PM.
More ...
SUZY PEARCE
DAUGHTERS OF THE AMERICAN REVOLUTION
The DAR Micajah Pettaway Chapter met January 24, 2013, 10:30 A. M. in the Warner Room of Braswell Memorial Library.
After Regent Dottie Barrett welcomed everyone, Alice Wynne Suiter assisted with the DAR Ritual (American Creed, Flag Pledge, and Preamble to the U. S. Constitution). More ...
DEE LONG
Letters to the Soap Box are right up our alley
It often amazes the folks down at the Nashville Graphic when they see how much mail is addressed to the Soapbox staff. At least once a year, Publisher Jo Anne Cooper has to lug a sheet of pizza coupons, a document made from letters cut out of a magazine, a threat from the proprietors of a Chinese buffet and a note for a writer who left the paper in 1953. More ...
Mike Brantley
Special Care Nursery nurses are amazing!
In early May last year, I covered a ribbon cutting for the Special Care Nursery at Nash General Hospital.
After the ceremonial ribbon cutting, those in attendance were able to tour the nursery. I remember walking around, looking at all the fancy machines and equipment in awe, thinking how wonderful it was for our community to have something like this. More ...
Amanda Clark
Letters to the Editor:
Dear Editor:
Governor McCrory's sold-out preaching to a Chamber of Commerce choir at Nash Community College on Thursday night, Jan. 31, did little to endear him to community college transfer program supporters or dissuade him from devaluing his own coeducational liberal arts college education. More ...

Backward Glances
This photo was originally published in The Graphic on July 26, 1973. The Nashville Drug team finished its season as season champs. More ...
A PICTORIAL LOOK INTO THE PAST
Nash County Animal Friends' Notebook
UNCONDITIONAL LOVE ~ Simple and Sweet. There will NEVER be anyone that loves you so unconditionally as a pet. They don't judge, are forgiving and are loyal. Pets just love. That is why when I see one not treated kindly, I cannot understand. More ...
Carol Vierela, Nash County Animal Friends

EYE ON A BUCKET. Nash Central's Tyreeq Harrison (left) drives toward the basket during Monday evening's tournament decision against Wilson Fike.

A SLEEPER PICK
WILSON -- Given their regular season dominance, it's almost an expectation that Rocky Mount and Wilson Hunt are going to meet Friday in the championship game of the Big East Conference Boys Basketball Tournament.
Nash Central, however, has other ideas. More ...
GEOFF NEVILLE, Graphic Sportswriter

JUMPER. Northern Nash's Jeremy Freeman (left) elevates for a shot during Monday's tournament against against rival Southern Nash.

Finally: SN tops Knights
WILSON -- Season survival wasn't Southern Nash's only objective during Monday's showdown with Northern Nash in the opening round of the Big East Conference Boys Basketball Tournament.
Heading into the game, Southern was 0-3 against the Knights this season -- with two of the outcomes being determined by a closing-seconds shot. More ...
GEOFF NEVILLE, Graphic Sportswriter
Gardner Goes With Deacons
STANHOPE -- Due to the recent success of Southern Nash's youth and middle school football feeder systems, SN varsity coach Brian Foster has a pretty good idea how his lineup is going to eventually look -- even years down the road.
But every once in awhile, a player comes along and throws a wrench into Foster's projected depth chart. More ...
GEOFF NEVILLE, Times Sportswriter
Braswell honored on team
ROCK HILL, S.C. -- The Wingate University Bulldogs have been picked to finish sixth in the preseason South Atlantic Conference softball poll.
The poll is voted on by the league's 10 head coaches.
Three-time defending SAC champion Lenoir-Rhyne is the preseason favorite. More ...
Staff Reports

FRESHMAN FACTOR. Jasmine Griffin (left) has been strong this season as a first-year player for the Patrick Henry Community College Lady Patriots. Griffin prepped at Northern Nash HS under Grover Battle.

Griffin good for PHCC
LOUISBURG -- Former Northern Nash standout Jasmine Griffin returned close to home last Saturday as a member of the women's basketball squad at Patrick Henry Community College.
Griffin, a freshman frontliner, was in Franklin County as the Lady Patriots traveled for a key Region X matchup against Louisburg College, the top-ranked club on the National Junior College Athletic Association Division II National Poll. More ...
GEOFF NEVILLE, Graphic Sportswriter
NNHS Still Perfect
ROCKY MOUNT -- One final challenge awaited Northern Nash last Friday night in its quest to finish the regular season with an undefeated record in girls basketball.
And it was destined to be a test as Rocky Mount's Lady Gryphons were anxious to erase two earlier losses to NN -- including an overtime setback at the Nash County Holiday Tournament in December. More ...
Staff Reports
Wesleyan drops hoops events
ROCKY MOUNT -- North Carolina Wesleyan College saw its men's and women's basketball teams drop a pair of USA South Conference contests on Sunday.
The Battling Bishop women suffered a tough 69-65 home loss to Greensboro College, while Wesleyan's men fell at LaGrange by a 94-86 score. More ...
Staff Reports
NCHS wraps up campaign
CARY -- Nash Central High School capped off its historic girls swim season by taking 15th place in the team standings at the North Carolina High School Athletic Association Class 3-A Swim Championships.
The event was held last Friday at the Triangle Aquatic Center in Wake County.
The Lady Bulldogs, who were undefeated in regular season action en route to winning the Big East Conference crown, accumulated 35 total points. More ...
Staff Reports
An EPIC effort for the Eagles
CARY -- A young Rocky Mount Academy squad found a grand stage to be to its liking during action last Monday at the Eastern Plains Independent Conference Championships.
The Eagles boasted a slew of strong finishes, including a first-place effort from Claire Stanovich in the Girls 50 Freestyle. More ...
Staff Reports

FABULOUS 51. Zonavin Knight (right) dribbles up the court during recent action in the Nash County Parks and Recreation Department's 2013 Basketball Season.

NASH COUNTY PARKS & REC BASKETBALL SCORES
NASH COUNTY -- Listed are recent scores from the Nash County Parks and Recreation Department's Youth Basketball Season: More ...
Staff Reports
A JOB WELL DONE
The Nashville Recreation Department recognized Nashville's Fire Department for their assistance at Hornets' football games at Glover Park. The Fire Department always makes sure to have at least one EMT at every game to provide assistance when needed. More ...

DRIVE AND DEFEND
Northern Nash's Jeremy Freeman (with ball) makes his way to the basket as Southern Nash's Desmon Jackson defends during Monday night's first-round matchup at the Big East Conference Boys Basketball Tournament at Wilson Hunt HS. More ...

LJ ALL THE WAY
Nash Central's L.J. Porcher (left) makes a move toward the basket for the Bulldogs during Monday's triumph over Wilson Fike at the Big East Conference Basketball Tournament. More ...

WILKINS' WAY
Nash Central's Jaquan Wilkins (with ball) had a strong all-around performance for the Bulldogs during their victory over Wilson Fike on Monday in Big East Tournament action. More ...

CLIFTON EARL CHERRY
ROCKY MOUNT –– Clifton Earl Cherry, 46, of Rocky Mount, died on Thursday, February 7, 2013, at Nash General Hospital in Rocky Mount. More ...

JUANITA MCCLAIN
PRINCEVILLE ––Juanita McClain, 56, of Princeville, died on Saturday, February 2, 2013, at Vidant Edgecombe Hospital in Tarboro. More ...

ROSELA HILL TURLINGTON
Rocky Mount –– Rosela Hill Turlington, 93, of Rocky Mount, died on Saturday, February 2, 2013, at Kindred Care in Rocky Mount. More ...

KELLY MILLER LYONS
Rocky Mount - Kelly Miller Lyons, 75, died February 4, 2013. Funeral services were Saturday, February 9, 2013 at Stokes Mortuary Chapel at 12:30 p.m. Rev. Dwight Johnson officiated. Burial was at Gardens of Gethsemane.
More ...

REBECCA BROOKS PRIDGEN
Rebecca Brooks Pridgen, 77, passed away Sunday, February 10, 2013. She was born in Nash County, November 19, 1935 to the late Paul Gordon and Rachel Leonard Brooks. More ...

KENNETH RAY JOYNER
Kenneth Ray Joyner, 64, passed away, Saturday February 9, 2013. He was born June 23, 1948 in Edgecombe County to the late William Floyd and Agnes Smith Joyner. He was also preceded in death by two brothers, Donald Ray and Rupert Clayton Joyner. More ...

STEVEN EDWARD LUPER SR.
Steven Edward Luper Sr., 74, of Rocky Mount, passed away Friday February 8, 2013 at Nash General Hospital. He was born June 9, 1938 in Nash County to the late Richard Edward Luper and Marion Barkley Luper.
More ...

PATTIE DAWN MULLINS
Pattie Dawn Mullins, 51, of Rocky Mount, passed away February 4, 2013 in the Vidant Medical Center, Greenville. More ...

BENJAMIN EARL WINSTEAD, JR.
Benjamin Earl Winstead, Jr., age 90, passed away Sunday, February 10, 2013. Born in Edgecombe County on May 31, 1922, he was the son of the late Benjamin Earl Winstead, Sr. and Nelle Robbins Winstead. He is also preceded in death by his daughter, Alma Christine Winstead. More ...

HELEN LOUISE WEBB HOUSE
NASHVILLE - Helen Louise Webb House, 82, passed away Saturday, February 9, 2013. She was born in Nash County on July 27, 1930 to the late Alex and Dora Harrell Webb. In addition to her parents Helen was preceded in death by her husband, Billy House; son, Andy House; daughter, Toni Mooneyham; and brothers, Reddin Webb, Alex Webb, Thomas Webb, Phillip Webb, Leslie Webb and Clifton Webb. More ...

LARRY BURGESS
Larry Burgess, son of the late Allen and Geather Sessoms Burgess from Spring Hope passed away in Minneapolis, Minnesota. More ...