Subscribe/Access
Advertisements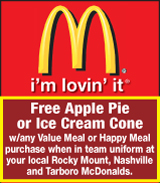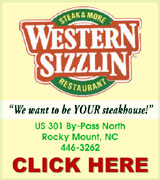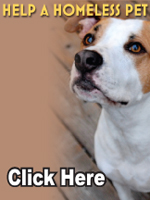 Sections
Member Options
Back
Nashville celebrates Christmas!
The Christmas season will officially begin in Nashville on Friday, November 30, as the 4-H Holiday Extravaganza gears up at the Nash County Agriculture Center.
Admission to this year's Extravaganza is free, said Sandy Hall, Nash County Extension Agent for 4-H Youth Development. In the past, there was an admission charge. More ...
Amanda Clark, Graphic Staff Writer
Sanderson Farms pulls out of Nash County
Sanderson Farms announced last week that it will not be establishing a poultry plant in Nash County despite the recent incentive agreement drawn up between the company and Nash County officials. The announcement came on Tuesday, November 13, just days after Nash County won its latest legal challenge related to the proposed plant site. More ...
Amelia Harper, Graphic Correspondent
RURITAN OF THE YEAR
If there was one person the Coopers Ruritan Club could clone, it would be Gerald Walston.
Walston was named the Ruritan of the Year last week at the club's annual appreciation banquet.
Walston was selected for always going above and beyond in his service to the Coopers Ruritan Club.
According to treasurer Jane Tyson, Walston is always around to help where needed, especially at the club's annual chicken plate sales. More ...
Amanda Clark, Graphic Staff Writer
Nashville to hold public hearings
Nashville's Town Council will host a second public hearing next Wednesday to hear comments on adding auction sales as a permitted use in the downtown area.
The board held a hearing on the item in late September. At its regular meeting on October 2, council members unanimously voted to deny the request. The applicant, Scott Tyson, asked for a second hearing because there were some changes added to the request. More ...
Amanda Clark, Graphic Staff Writer

Channing Hilliard Fries, Jr. was also inducted into the Twin County Hall of Fame last week. Accepting on Fries behalf was his daughters, Diane Penny (far right) and Cheryl Fries (far left).

Valentine named to Hall of Fame
Nashville's Tim Valentine has officially joined his mother as a member of the Twin County Hall of Fame.
Valentine was inducted last Thursday evening during a special banquet and induction ceremony.
Valentine joins his mother, Hazel Valentine, who was inducted into the Hall of Fame in 2007. She passed away in 1997 at the age of 101. More ...
Amanda Clark, Graphic Staff Writer

Toney

Two Nashville men arrested
An attempt to serve an outstanding warrant on one man led to the arrest of two Nashville men.
The Nash County Sheriff's Office was recently trying to serve an outstanding warrant on 22-year-old Cameron Toney, of East Old Spring Hope Road, Nashville, for failure to appear on larceny charges. Deputies stopped a vehicle leaving Toney's residence, believing Toney could be inside. More ...

Local woman publishes Christian novel
Lisa Tippette has been writing since she was a little girl but just recently decided to publish her first novel.
Tippette, who graduated from Rocky Mount Senior High and now lives in Enfield, released her first fiction novel, Broken Dreams and Answered Prayers, in September. The book is a Christian romance novel.
Tippette said she's always had an affinity for writing and has always kept a journal and enjoyed writing stories. More ...
Amanda Clark, Graphic Staff Writer
Northern Nash grad killed in Afghanistan
A Rocky Mount man was killed last week while supporting Operation Enduring Freedom.
Staff Sergeant Rayvon Battle, Jr, 25 died on Tuesday, November 13 in Kandahar Province, Afghanistan.
Battle was assigned to the 38th Engineer Company, 4th Stryker Brigade Combat Team, 2nd Infantry Division, which is attached to Headquarters, 7th Infantry Division at Joint Base Lewis-McChord, Washington. More ...

NASHVILLE POLICE BRIEFS
INCIDENTS
A hit and run was reported on 11/13/12 in the Bojangles Parking lot, 101 W. Nashville Drive
A larceny from a motor vehicle was reported on 11/13/12 at Alco Electric, 313 Western Avenue
A hit and run was reported on 11/13/12 in the Wal-Mart parking lot at 1205 Eastern Avenue More ...

NASH COUNTY SHERIFF'S OFFICE REPORTS
A credit card fraud was reported on 11/5/12 at 4786 Needham Road
A breaking and entering of a residence was reported on 11/6/12 at 4168 N NC 581
A possession of tobacco by an inmate was reported on 11/6/12 at 222 W Washington Street
A breaking, entering and larceny of a residence was reported on 11/6/12 at 11258 Ward Road More ...

Locals graduate from Citizen's Police Academy
At first, Jody Edwards said she was reluctant to book her calendar every Thursday for 14 weeks for the Nashville Citizen's Police Academy. But now, she's glad she did.
Edwards was one of eight who graduated from the course last week.
This is the second time Nashville's Police Department has hosted the academy but it won't be the last. Lt. Joseph Corbett said he hopes to even add an advanced class in the future. More ...
Amanda Clark, Graphic Staff Writer
Middlesex Board changes Community Building deposit fees
The Middlesex Board of Commissioners agreed last Monday night to raise the deposit fee on renting the town's Community Building, due to concerns of renters not following rules.
The board voted 3-1 to raise the deposit fee to $100 for in-town renters and $150 for out-of-town renters. The new deposit fees are a $50 increase from previous rates and are the same as the cost to rent the facility. More ...
Amanda Clark, Graphic Staff Writer
Nash Breast Center is Center of Excellence
The Nash Breast Care Center has been designated a Breast Imaging Center of Excellence by the American College of Radiology (ACR). The ACR recognizes breast imaging centers across the country that have earned accreditation in mammography, stereotactic breast biopsy, and breast ultrasound (including ultrasound-guided breast biopsy). More ...

McGladrey employees spruce up B&G Club
Employees from McGladrey LLP, the nation's fifth largest provider of assurance, tax and consulting service, recently assisted Nashville's Boys and Girls Club with landscaping and clean up around the club.
Seven volunteers spent four hours landscaping around the club's sign and building as well as cleaning and organizing the art closet, and providing an afternoon ice cream social for the kids. More ...

OUTDOOR LEARNING
Bailey Elementary School students have been spending more time outdoors lately. But their outdoor time hasn't been for recess or physical education. Instead, it's been for covering math, science, english/language arts, and social studies in the school's outdoor classroom. The outdoor classroom was made possible through a special partnership with Farm Bureau's Ag in the Classroom as well as generous support from several community partners. More ...

Scouts recognized
Pictured above, Six Scouts were recognized from Troop 37 for becoming Eagle Scouts over the past year. Pictured is Stuart Lamm, a Coopers Ruritan and also a scout leader (far left front) with scouts (L-R): CJ Powell, Talon Parker, Seth Lamm, Jackson Lamm, Kirby Hill and Cameron Flora. More ...

NCHS celebrates construction progress with "Topping Out" ceremony
Representatives from Rodgers Builders and Nash Health Care participated in a topping out ceremony celebrating the construction progress on the New Emergency Department / Nash Heart Center/Pediatric Emergency Department. Officials from Rodgers Builders praised employees for their dedication to efficiency and safety, and Larry Chewning, CEO of Nash Health Care, remarked that the construction of the new facility will provide extensive benefits to the community. More ...

OneMain to collect food for My Sister's House
OneMain Financial will provide area residents and customers the opportunity to support their local community during its Customer Appreciation Days, November 17 through 30. Throughout the entire month of November, the OneMain Financial branch at 202 S Barnes St. in Nashville will be collecting non perishable food donations to help support the mission of My Sister's House. More ...

McTEACHER NIGHT
Teachers from Coopers Elementary School participated in McTeacher Night at the Nashville McDonald's last week. Pictured, Leanne Crusenberry assists a customer at the register. A portion of the proceeds made that night will be donated to the school's PTO. More ...

FOOD DRIVE
Town of Nashville employees held a food drive from October 22 through November 16 to collect food for My Sister's House. Department heads met with My Sister's House representatives on Monday to deliver the food, which will go in Thanksgiving boxes for clients of My Sister's House. More ...


GRANDSON RECEIVES JONAS JOYNER'S FLAG –– A flag from Jonas A. Joyner's stone is presented to Edward Hendricks, the only living grandson of all seven brothers. Presenting the flag is Randy Vester.

CIVIL WAR SOLDIERS HONORED
A Confederate Memorial Service and Stone Dedication ceremony was held Saturday, November 10th for the seven sons of Nathan Thomas Joyner, Sr. and Amy Land Joyner, along with one other Civil War Veteran, William Richard "Dick" Batchelor. The service was held at a cemetery located in a field at 7743 Old White Oak Road, Nashville. More ...
Jo Anne Cooper, Graphic Publisher
MILITARY NEWS
Navy Petty Officer 1st Class Montrel A. Worsley, son of Tarsha R. Williams, of Sharpsburg, and Stoney L. Worsley, of Mechanicsville, Md., and Navy Petty Officer 3rd Class Kevin R. Covington, son of Patricia C. Covington of Rocky Mount, and Donnie R. Covington, of Rocky Mount,along with other Sailors and Marines assigned to the Enterprise Carrier Strike Group (CSG) recently arrived in Norfolk, Va, following a seven-and-a-half-month deployment supporting operations in the Mediterranean and the Arabian Seas. More ...

Nash County Blood Drives for November 2012
Thursday, November 29 from 12 until 6 p.m. at Englewood Presbyterian Church, 100 South Englewood Drive, Rocky Mount. This blood drive is being held in memory of Ruby Powell
Thursday, November 29 from 11 a.m. until 5 p.m. at Englewood Presbyterian Church, 100 South Englewood Drive, Rocky Mount. This blood drive is being held in memory of Ruby Powell More ...


SCHOLARSHIPS –– Pictured above, left to right, are Steve Morgan, President Kitty Powell Scholarship Fund, Edward Congelli, Shelby Ray, Kitty Powell, and Requita Pollard.

Area students receive scholarship awards
The board of directors of the Kitty Powell Scholarship Fund recently presented $5,000 in awards to this year's scholarship winners.
Since 1989, the Kitty Powell Scholarship Fund has awarded more than $65,000 to 107 scholarship recipients to further their education. This year's award is the largest amount granted in any given year. More ...

Kiwanis honors Red Oak Middle School student
Sixth grader Max Dula led the way with $358 as the Builders Club at Red Oak Middle School raised $2,151 during Halloween week in a "Trick-or-Treat" for UNICEF project.
The sixth grader and his parents, Terri and Tommy Southerland of Nashville, were honored by the Kiwanis Club of Rocky Mount at a Thursday, Nov. 15, luncheon. More ...

BEULAH COMMUNITY NEWS
On Sunday, Nov. 11, Sunday school began at 9:45 at Beulah Church of Christ. This was followed by church services at 10:45. Our minister, Daniel West and his family were all unable to attend due to sickness. They were missed and we are glad to hear they are now, all, much better. Our associate minister, Chris Matchem did a great job holding the service and brought us a good sermon on "Ten Things We Know." More ...
WILMA ENROUGHTY
PEACHTREE COMMUNITY NEWS
This was a busy week for the Peachtree men as they prepared and cooked collards for their collard sale on Friday. It turned out to be a very successful event. It was a time of good fellowship as well as hard work. Some of the ladies also got involved, as needed. Appreciate your patronage – hope your collards were tasty. More ...
BARBARA HARDISON
MOUNT ZION FWB CHURCH NEWS
Robert Tyner welcomed everyone to Sunday School. There were 66 in attendance. Robert prayed the closing prayer.
Our choir sang "We Are So Blessed" for the call to worship. Kenneth Parker welcomed everyone to worship. Algie Jones, Jr. prayed the prayer of invocation. More ...
ROSALENE BASS
Wesleyan partners with Cummins
North Carolina Wesleyan College is continuing to expand educational opportunities for adults in the Rocky Mount area. As part of recently announced partnership with Cummins Rocky Mount Engine Plant, the college has begun the first of several courses that will be offered on-site in the company training facility. Cummins RMEP employees seeking to enhance their work skills or complete their college degrees will be able to enroll and attend in a location adjacent to their work place. More ...

Starbase visits Nashville Elementary fifth graders
'Five, four, three, two, one.' Nashville Elementary School fifth grade students each enjoyed a blast off November 1 while launching rockets as part of a week-long exploration of Science, Technology, Engineering, and Math (STEM), through the national STARBASE initiative.
The STARBASE program is offered by the US Department of Defense and focuses on elementary students, primarily fifth graders. More ...

Volunteer chaplains honored
More than 65 local area chaplains were honored recently at a Pastoral Care Appreciation Banquet recognizing their volunteer work with Nash Health Care. These volunteer adjunct chaplains contributed 8,227 hours of service to the hospital in 2012. Two chaplains--- Sallie Imke and Mark Dickens—received a special award for having the most annual and cumulative hours, respectively. More ...

Memorial wreath
Dr. Thomas Barrett placed a memorial wreath on the Confederate monument in Rocky Mount on Veterans' Day. The monument is dedicated to all veterans of all wars. Dr. Barrett served in the World War II, Korea and Vietnam. He started his military career in New York City in 1940 by enlisting on a minority enlistment. More ...

ANNIVERSARY
Pete and Patricia House of Alexander, NC celebrated their 45th wedding anniversary on November 18. They were married in 1967 at Our Lady of Perpetual Help Catholic Church in Rocky Mount. They have three daughters: Elsa McBride and husband, Ron, of Fayetteville, Lea Colletti and husband, Mike, of Wade and Erin Morrow and husband, Ryan, of Tampa, FL. More ...

NHC Nursing Officer recognized
Shakeerah McCoy, a transition care nurse manager with the Care Management Department at Nash Health Care, was recently honored by the Nash Health Care Board of Commissioners with the Excellence in Performance Improvement award. This was in recognition of her contribution to the re-admission reduction efforts at Nash Health Care. More ...

Time to look back at 2011 giving thanks
It's finally here.
While most people look forward to Christmas, I've always been a big fan of Thanksgiving. There are many of reasons — the food is awesome, there is football to be played, there is time off and the beginning of long stretches of 'holiday,' interrupted intermittently by a few days of work here and there. Plus, "It's Thanksgiving, Charlie Brown," trumps all the other Peanuts holiday specials. More ...
Mike Brantley
There is plenty to do in Nashville to get into the Christmas spirit!
It's very, very hard to believe that the holidays are amongst us. It seems like we just celebrated the Fourth of July and now, here we are, preparing to celebrate Thanksgiving and then of course, Christmas. So don't blink because if you do, you may miss it all.
If you are having trouble getting in the Christmas spirit this year, there are several events planned in Nashville to maybe give you a little boost. More ...
Amanda Clark
Elections are over –– it's time to shop local!
I am so glad the 2012 elections are finally behind us. The national politics and campaigns had reached the point by election time that I'd just about had it with both parties and all the candidates. I really had a hard time believing much of what came from some of the politicians mouths.
But on a local level, our candidates here at home ran clean campaigns. More ...
Jo Anne Cooper
Backward Glances
DEAR SANTA –– This photo was originally published in The Graphic December 2, 1976. Santa Claus was listening to this little girl's Christmas wish list at Tarrytown Mall. Santa was always on hand at the mall to visit with youngsters through Christmas. More ...
A PICTORIAL LOOK INTO THE PAST
Citizen thanks NCLA supporters and Bert Daniel
Nash County's leadership has tried to paint the poultry plant battle as a conflict exclusively with the City of Wilson from day one. They chose not to speak of the resistance coming from their own constituents, essentially disregarding the Nash County Landowners Association and its members as if they were not worthy of serious consideration, even as the NCLA was filing multiple legal challenges to their agenda. More ...
Letters to the Editor:
Reader shares opinion on new UNC gender neutral policy
From out of left field (no political pun intended) comes the UNC governing board's policy allowing coed cohabitation in university dorms and apartment suites.
It coincidentally balances that same board's sweet strategic search for the right curriculum (ditto). More ...
Letters to the Editor:
Nash citizen says it's time to heal wounds and move on
Sanderson Farms has announced it will not build in Nash County. The battle is over. Let us summarize.
The residents' side of the equation
•The environment is safe
•The Tar River will not receive any more pollution More ...
Letters to the Editor: - 1 opinion posted
Nash County Animal Friends' Notebook
Thanksgiving is a time to give THANKS. I want to thank, in particular, my hubby for tolerating all the long hours, the money spent, plus all the dogs and some cats that show up at our home. For example, last night he went to bed and during the night one of the fostered dogs got hurt. By the time he got up, there was ANOTHER dog in the house! An hour later he was rubbing on it and saying poor boy. More ...
Carol Vierela, Nash County Animal Friends

RETURN TO SENDER. Southern Nash's Casey Strickland enjoyed an outstanding career as a member of the Ladybirds' varsity tennis squad.

COURT ORDER
STANHOPE -- Casey Strickland will certainly be missed when she graduates from Southern Nash High School next July -- both on the tennis court and in the classroom.
But Strickland's friends and family members won't have to travel too far to see her.
Just down the road, in fact. More ...
GEOFF NEVILLE, Graphic Sportswriter
Hornets surge in playoffs
THOMASVILLE -- The first-ever foray into the Statewide Athletics Committe State Football Tournament proved to be a successful one for the Nashville Hornets.
The Hornets, who rolled through regular season competition in the Eastern North Carolina Football League, maintained their year-long pace with a 24-0 decision at Thomasville last Saturday in the first round of the SWAC Tourney. More ...
Staff Reports

WILKINS WOWS 'EM. Nash County's Dae'One Wilkins picks up yardage for the Firebirds during last Saturday's home playoff contest against the High Point All-Stars at Southern Nash High School's Firebird Stadium.

High Point ends Nash County's football season
STANHOPE -- The Nash County Firebirds hosted the High Point All-Stars last Saturday in the opening round of the Statewide Athletic Committee football Tournament.
This is Nash County's fourth year playing in the event, and the Firebirds were looking to get back on top.
The Firebirds have won two state championships and were knocked out by the eventual state champs last year in the semifinals.
More ...
Staff Reports
Swimming campaign kicks off
ROCKY MOUNT -- The Big East Conference kicked off its 2012-13 swim season on Tuesday with a meet at the Harrison Family YMCA in Rocky Mount.
The complete league swim schedule is as follows (all events will be staged at the Harrison Family YMCA): More ...
Staff Reports
HIGH SCHOOL GRID SCORES
NASH COUNTY -- Here are last Friday's Elite Eight scores and this Friday's Final Four schedule from the North Carolina High School Athletic Association State Football Championships: More ...
Staff Reports
LORI MURRAY STRIKES AGAIN
PRIZE CATCH. Lori Murray of the Justice Community near Spring Hope recently bagged this eight-point, 16-inch buck. (Photo Submitted) More ...

USA South football standouts honored
ROCKY MOUNT -- The USA South Athletic Conference has announced its 2012 All-Conference awards for football with a total of 90 student-athletes earning All-Conference honors. North Carolina Wesleyan had five athletes garner recognition, led by senior Dwayne Hollis as a First Team selection at both defensive back and return specialist. More ...
Staff Reports
Bishops open hoops sked
ROCKY MOUNT -- Junior Josh Morrison netted a team-high 21 points to help lead his Battling Bishop men's basketball team to an 84-76 victory over Mid-Atlantic Christian in last Thursday night's regular season opener at Everett Gymnasium.
The Bishops had closed out the first half with an 8-0 run to force a 34-34 tie at the break, only to see the Mustangs go up 49-44 early in the second. More ...
Staff Reports
STATE SOCCER RESULTS
RALEIGH -- Listed are last Saturday's results from the North Carolina High School Athletic Association Boys Soccer State Championships, which were held at Dail Soccer Field on the campus of North Carolina State University: More ...
Staff Reports
Children's Chorus holiday schedule
Welcome to the wonderful world of Christmas this year with the Tar River Children's Chorus. The Chorus will kick off the holiday season on November 20 at the First Baptist Church of Rocky Mount.
There will be 80 treble choristers from third to twelfth grade, singing traditional carols and Christmas favorites, set to harp, handbells, piano and flute in the lovely, spacious sanctuary of First Baptist of Rocky Mount. More ...

ELLA REDDING
ROCKY MOUNT –– Ella Redding, 81, of Rocky Mount, died on Saturday, November 10, 2012, at Kindred Care in Rocky Mount. More ...

SHIRLEY TEMBLE MANN RICKS
ROCKY MOUNT –– Shirley Temble Mann Ricks, 76, of Rocky Mount, died on Saturday, November 10, 2012, at Vidant Medical Center in Greenville. More ...

CAROL MORGAN
Rocky Mount –– Carol Morgan, 65, of Rocky Mount, died on Wednesday, November 14, 2012, at UNC Hospitals in Chapel Hill. More ...