Subscribe/Access
Advertisements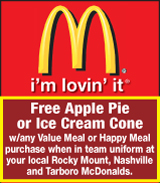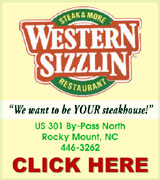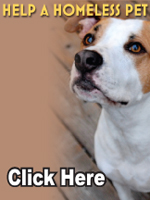 Sections
Member Options
Back
County oks Sanderson Farms agreement
Nash County Commissioners held a public hearing Monday evening for the avowed purpose of seeking public input concerning the Economic Inducement Agreement Nash County plans to offer to Sanderson Farms in order to convince the company to build a poultry processing plant in Nash County. After a four hour meeting, which was attended by over 200 citizens, commissioners voted to approve the agreement in a 5-2 vote. More ...
Amelia Harper, Graphic Correspondent
Valentine to be inducted into Hall of Fame
Nashville's Tim Valentine will be inducted into the Twin County Hall of Fame on November 15, along with nine others.
Valentine will be the second member of his family to be inducted into the Twin County Hall of Fame. His mother, Hazel Valentine was inducted in 2007. More ...
Amanda Clark, Graphic Staff Writer

Lester Bryant Thompson

Thompson honored at flag raising ceremony
A flag-raising ceremony was held Monday morning at Jack Laughery Memorial Park in Rocky Mount to honor T4 (Cpl.) Lester Bryant Thompson who served in the United States Army during World War II. The ceremony was hosted by the Joint Veterans Committee of Nash and Edgecombe counties.
Keith Thompson, Lester's son, spoke during the ceremony, fondly remembering his father as a man who served both his country and his community and loved his family. More ...
Jo Anne Cooper
Nashville to hold public hearing for downtown
Nashville's Town Council and Planning Board will hold a joint meeting next Wednesday night to hear comments on adding auction sales as a permitted use in the downtown area.
The public hearing will be at 7 p.m. on September 26.
Town Manager Preston Mitchell said this particular request is from downtown building owner Scott Tyson, who owns the former Super 10 building on Washington Street. More ...
Amanda Clark, Graphic Staff Writer
Nashville business closing after 67 years
A staple of the Nashville downtown community is closing its doors after 67 years.
Nashville Furniture Company recently announced to its customers that it would close its doors.
Al Hyde, one of the owners of the store, said the closing is due to several reasons.
One, Hyde said the decision to close came because he has chosen a career path in the financial advising field and will became an Edward Jones representative in January 2013. More ...
Amanda Clark, Graphic Staff Writer
Nashville Police to collect old and unwanted medications
The Nashville Police Department will conduct a campaign next Saturday to collect old and unwanted prescription medications as part of a country-wide event.
Operation Medicine Drop will be conducted on Saturday, September 29 from 4 until 6 p.m. at Nashville's Walmart. More ...

NFD to host safety seat checks
The Nashville Fire Department will recognize National Child Passenger Safety Week this week with several car seat safety checks.
Car crashes are the number one killer of children ages one to 12 years old in the United States. The best way to protect them in the car is to put them in the right seat, at the right time, and use it the right way. More ...

NASHVILLE POLICE BRIEFS
ARRESTS
Rashad Lamont McKnight - 9/6/12 - charged with warrant service injury to personal property
Shannon Maria Watson - 9/6/12 - charged with simple assault
Shane West Killebrew - 9/6/12 - charged with warrant service cyberstalking More ...

NASH COUNTY SHERIFF'S OFFICE REPORTS
A shoplifting was reported on 9/10/12 on Red Oak Blvd
A breaking, entering and larceny of a motor vehicle and damage to personal property was reported on 9/10/12 at the intersection of Swift Creek Road and Highway 48
A possession of tobacco by an inmate was reported on 9/10/12 at the Nash County Jail More ...

Gang member arrested for drugs
A tip to the Nash County Sheriff's Office Narcotics Division led to the arrest of a Rocky Mount gang member for possession of drugs.
Information came in on September 6 that a man nicknamed "Black" would be traveling to the Shell Station at Highway 301 and Harbor West Road and that he would be in possession of marijuana. More ...

UNC Professor speaks to Nash on poultry plant
Nash County Commissioners met with a UNC professor last week to hear information on the public health impacts a poultry processing plant could bring to Nash County.
Dr. Steve Wing, an associate professor of epidemiology, spoke to the board for around two hours, citing information from studies he and his colleagues had performed on the effects of a chicken plant to a community. More ...
Amanda Clark, Graphic Staff Writer
Gschwind, Morris marry
Emily Francine Gschwind and Michael Brock Morris were marries Saturday, July 21, 2012 at Sunset Avenue Baptist Church, Rocky Mount. The officiating minister for the 3 p.m. ceremony was Dr. Robin D. Fisher.
The bride is the daughter of Darryl and Fran Gschwind of Nashville. She is the granddaughter of Haroline Gschwind of Plano, Texas, and Russell and Carolyn Greene of Nashville. More ...

DSS EMPLOYEE OF THE MONTH
Kay Grooms has been selected as Nash County Department of Social Services Employee of the Month for August 2012. Kay has been with the agency for twenty-five years and is a Day Care Services Coordinator. With a spirit of cooperation and patience, Kay displays courtesy, knowledge and efficiency in a frequently changing program. More ...

New picnic tables
Northern Nash Seniors Casey Wall and David Williams stand beside one of four picnic tables they helped create this past summer with fellow students Amanda Davis, Sarah Lump, Nelson Pardo, Josh Freemen, and Kayla Batts. Casey Wall's grandfather refurbished the tables and then the students took over the project. More ...

Nash County Blood Drives for September 2012
Thursday, September 20 from 12 until 6 p.m. at Englewood Presbyterian Church, 100 South Englewood Drive, Rocky Mount
Friday, September 21 from 11 a.m. until 5 p.m. at Englewood Presbyterian Church, 100 South Englewood Drive, Rocky Mount More ...

RED OAK NEWS
The Baptist Men had their monthly breakfast on Sunday, Sept. 16 at Red Oak Baptist Church.
The Rocky Mount Pregnancy Care Center's Walk for Life is scheduled for Saturday, Sept. 22, at Englewood Park. Registration begins at 9:15 AM with the walk beginning at 10:15 AM (rain or shine). Come join in the fun! More ...
SUZY PEARCE
BEULAH COMMUNITY NEWS
One big event we want everyone to remember! The second Sunday in Oct. (the 14th) will be the annual Home-Coming at Beulah Church of Christ. Sunday school begins at 9:45, followed by church services at 11:45. Our minister for homecoming will be James Warren. Afterwards we will lunch outside if weather permits. More ...
WILMA ENROUGHTY
PEACHTREE COMMUNITY NEWS
On a rainy morning Peachtree folks gathered for worship. The sermon topic chosen by Pastor Whitehouse was "The Tenant Who Owns the House." It was based on Matthew 12:22-47. It is a parable of Jesus. It shows us that we were created to be the dwelling place of God. Without His presence, we are empty and Satan will move in and take up residence. More ...
BARBARA HARDISON
MOUNT ZION FWB CHURCH NEWS
I was not able to attend Sunday school or worship service this morning, so I don't have the Sunday school news. One of the deacons gave me a CD of the morning message and I got a bulletin, so I have that information to share. I was able to go to tonight's service which I have enjoyed. Pastor Bogle was back tonight and preached on Job. More ...
ROSALENE BASS
We can correct our course and learn
It was hard to miss the news last week, and how much of it took us back to the late 1970s and early 1980s.
Did the headlines seem like déjà vu? The Middle East is blowing up, the people there hate us and oil prices may very well strike a blow another blow to a pitiful economy.
In case you missed it, protests and attacks on the U.S. took place in Egypt, Libya, Afghanistan, Yemen and Pakistan. More ...
Mike Brantley
Ella's words speak loudly –– October is Domestic Violence Awareness Month
In 1992 I was fortunate to hear Ella McCall speak in Washington, D.C. She is a former homeless mother who worked to get a Masters in Social Work. She is also a survivor of domestic violence and sexual assault. What I remember from that day is an excerpt from her play, "Voices From the Street." She read this and I was mesmerized. I then contacted her and she sent me a copy. More ...
Letters to the Editor:
U.S. Postal Service picks winners and losers
The newspaper business—both small and large papers—has sounded full-throated opposition this past month about a plan by the U.S. Postal Service to purposely entice advertising out of the newspaper so ads can be placed instead with USPS favored stakeholder Valassis Inc., which bought direct mail company ADVO in 2006. More ...
An editorial from the National Newspaper Association
Backward Glances
BACK TO SCHOOL – This photo was originally published in The Graphic August 19, 1976. Pictured, Mrs. Myrtle Hedgepeth, a sixth grade teacher at Nashville Elementary, gets her desk ready before students arrive. More ...

Citizen wishes success to new CEO of N.E.E.D., Inc.
In May, 11, you published an article, about my concerns with N.E.E.D., Inc. Headstart Management.
Since then as of July 12; N.E.E.D., Inc. has acquired a new C.E.O.
After meeting with C.E.O. Barry M. Richardson on 8-17-12, I feel the children and staff will have a breath of fresh air. More ...
LETTERS TO THE EDITOR

JOLLY VOLLEY. Nash Central's Kaley Price volleys a winner at the net as part of last Wednesday's team prep tennis contest against Greene Central.

THE SUPER SIX
ROCKY MOUNT -- Nash Central High School's girls tennis season has gone pretty much as expected.
Which is a very good thing for the Lady Bulldogs.
After returning a strong nucleus from last season's Class 3-A state semifinalist, Nash Central has even bigger goals this fall as the Lady Bulldogs continue to roll through a maze of overmatched opponents. More ...
GEOFF NEVILLE, Graphic Sportswriter

GRIFFIN GOES FOR YARDAGE. Nashville's Pernell Griffin heads upfield for the JV Hornets during last Saturday's game against the Nash County Firebirds.

A JV win for Nash Firebirds
STANHOPE -- Nash County surged to an early lead and then held off a late comeback attempt by Nashville to secure a 31-20 victory last Saturday in Eastern North Carolina Football League action at Firebird Stadium in the campus of Southern Nash High School.
After an exchange of punts to begin the game, the Firebirds picked up the first turnover as Cayden Darak came up with a diving interception to give Nash County the ball at the Nashville 48-yard line. More ...
GEOFF NEVILLE, Graphic Sportswriter

VERTICAL URGE. Southern Nash's Rashid Campbell (20) tries to bring in a pass reception between a pair of South Granville defenders during last Friday night's football event at Firebird Stadium.

Southern Stunned By SGHS
STANHOPE -- When he returned home last Friday, Southern Nash football coach Brian Foster was restless, so he watched the game tape three times before retiring to bed.
Saturday morning, Foster woke up and went through the tape three more times. And once more that afternoon. More ...
GEOFF NEVILLE, Graphic Sportswriter
Southern edged by Gryphons
STANHOPE -- Southern Nash dropped a heartbreaking five-game loss to Rocky Mount last Thursday in Big East Conference volleyball action.
Scores were 25-19, 22-25, 25-21, 19-25 and 15-7 in favor of the Lady Gryphons.
With the setback, Southern Nash fell to 3-7 overall and 0-4 in the league. More ...
Staff Reports
HIGH SCHOOL GRID SCORES
NASH COUNTY -- Here are last weekend's scores from football action in the North Carolina High School Athletic Association: More ...
Staff Reports

BELL BLASTS THROUGH THE DEFENSE. Nashville's Kendrick Bell (with ball) is finally dragged down by a trio of Nash County defenders during last Saturday's key Eastern North Carolina Football League showdown at Firebird Stadium.

Winning Streak Ends
STANHOPE -- A tradition-rich program and the new titans on the block met in a something-has-to-give showdown last Saturday at Southern Nash High School.
Nashville's Hornets have been outstanding in the Eastern North Carolina Football League for years, but the newcomer Nash County Firebirds are the three-time defending varsity champs in the ENCFL. More ...
GEOFF NEVILLE, Graphic Sportswriter
Rocky Mount wins against Rampants
GREENVILLE -- Two weeks ago, all four Big East Conference high school football teams in the county won their football games. Last Friday, just one club managed to go unbeaten -- the Rocky Mount Gryphons.
Rocky Mount, which was given a gift win when Bunn used an ineligible player in its season opener, moved to a surprising 5-0 on the season with a 28-14 victory over Greenville Rose. More ...
CHARLES ALSTON, Graphic Correspondent
NC Wesleyan presents passes to local heroes
ROCKY MOUNT -- September 11 is a day for remembering our fallen heroes from New York to Pennsylvania to Washington, D.C.
It is also a time to recognize those local heroes that risk their lives daily to insure the safety of the Rocky Mount community. More ...
Staff Reports
SLIPPERY CURVE
Nashville's Kendrick Bell can't escape this Nash County tackle attempt during last Saturday's football matchup at Southern Nash's Firebird Stadium. More ...

THE ESCAPE ROUTE
Nashville's Carresian Whitaker (with ball) tries to evade several Nash County defenders during last Saturday's gridiron contest at Firebird Stadium. More ...

WASTING NO TIME
Southern Nash's Desmon Jackson broke free for a touchdown run on the first play from scrimmage during the Firebirds' home loss last Friday night against South Granville. More ...

Rocky Mount Fair set for October 9th through 14th
The Rocky Mount Fair is just around the corner and the fair board of directors have announced that the dates have been set for Tuesday, October 9th through Sunday, October 14th. Playworld Amusements has been retained for the fourth consecutive year to bring its world class midway, including two exciting new rides never before seen in Rocky Mount. Helicopter rides, a petting zoo, and racing pigs will be among the featured attractions. More ...

Powerful play, "Trojan Women" opens at the Imperial Centre
The City of Rocky Mount's Imperial Centre will host the play, "Trojan Women." Remaining shows include Sept. 21 and Sept. 22 at 7:30 p.m. The play will also be held on Sept. 23 at 2 p.m.
One of the most powerful plays ever written, "Trojan Women" by Euripides puts a human face on the cost of war. More ...

Cherry Hill concert set for Sept. 23
The first concert of 2012 at Warren County's Cherry Hill will feature violinist Olga Caceanova accompanied by pianist Constantin Finehouse. They will present works by Maurice Ravel, Claude Debussy, Bela Bartok, Enrique Granados, Fritz Kreisler and Camille Saint-Saens. The concert is to begin at 3 p.m. Sunday, Sept. 23. More ...

SPENCER CORDELL COTTON
VILLA RICA, GEORGIA - Spencer Cordell Cotton, 38, of Villa Rica, Georgia, died on Sunday, September 16, 2012, at Tanner Medical Center in Carrollton, Georgia. More ...

STEVEN MORRIS GRAY
NASHVILLE - Funeral services for Steven Morris Gray, 67, who died Tuesday, Sept. 11, 2012 were Saturday, Sept. 15 at 3 p.m. at Union Hill Baptist Church. Burial will follow in the church cemetery. More ...

RACHEL CHRISTINE EASON POLAND
Rachel Christine Eason Poland passed away Friday, Sept. 14, 2012. She was born in Nash County to the late Belle and Frank Eason. She was preceded in death by her husband Buck Poland of 63 years, and her son Jack Poland. More ...