Subscribe/Access
Advertisements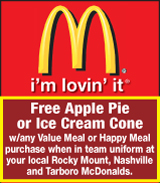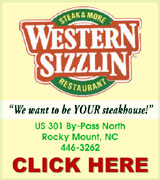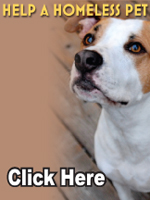 Sections
Member Options
Back
Nash attracts industry
A packaging company is moving its operations from Youngsville to Middlesex, Carolina Gateway Partnership announced last week.
EastCoast Packaging, a manufacturer of custom packaging, purchased the former Fawn Plastics site in Middlesex to relocate their business. The company has outgrown its current facility in Youngsville. More ...

Sunday morning shooting leaves Bailey man dead
An early morning shooting on Sunday left one man dead and another charged with his murder.
According to the Nash County Sheriff's Office, Nash Central Communications received a call from Wilson Communications that there was a gun shot victim at Wilson Medical Center. Nash County Sheriff's Deputies arrived at the hospital and found 22-year-old Jayquan Taybron, of Middlesex, had died from the gunshot wounds. More ...

Nashville Council okays permit for crematorium
Nashville's Town Council made changes to its ordinance which will allow Cornerstone Funeral Home to expand their business by adding a crematory.
Council members approved an ordinance Tuesday night that added crematory to the definition section of the land use regulations. Council members also approved a change to the table of permitted uses that would allow crematory as an accessory use to a funeral home. More ...
Amanda Clark, Graphic Staff Writer
Booth named interim director at Harold D. Cooley Library
The Town of Nashville will soon be without a Library Director, as Alana Fisher recently announced her plans to leave.
Fisher's last day will be September 7.
Fisher first started in January 2010 as Cooley Library's Director. Prior to that she served the Cumberland County Public Library System. More ...
Amanda Clark, Graphic Staff Writer
Momeyer woman honored for MS fundraising effort
The Greater Carolinas Chapter of the Multiple Sclerosis Society recently recognized a local woman for her efforts in raising money to help fight the disease.
Meredith Coley, of Momeyer, was recognized on August 12 at a special celebration party, which honored the top 10 individuals and top 10 teams who raised the most money at a walk for multiple sclerosis. The walk was held on March 31. More ...
Amanda Clark, Graphic Staff Writer
Nash Health Department urges prevention of West Nile virus
The Nash County Health Department is warning residents to take proper precautions to prevent West Nile virus.
West Nile virus cases are on the rise across the country. Two people have died in North Carolina over the past month, one in Wayne County and more recently, one in Cabarrus County. More ...
Amanda Clark, Graphic Staff Writer
Grant helps with Nash County's backup 9-1-1 center launch
A backup 911 center has always been on Nash County Emergency Services' wish list. But now, thanks to a grant, they can check it off their list.
Nash County was one of four recipients selected last September by the North Carolina 911 Board for a $1.2 million grant. More ...
Amanda Clark, Graphic Staff Writer
OATH OF OFFICE
A swearing in ceremony was held on August 23 for Sharpsburg's Police Chief Alvin Lorenzo Coley. Pictured, District Court Judge James P. Hill, Jr. (far right) reads the oath of office to Coley (center) as his wife, Stacey Carter-Coley (far left) holds the Bible. Coley, of Winston-Salem, retired from the NC Highway Patrol in January. More ...

NASHVILLE POLICE REPORTS
ARRESTS
Lakeisha Lucas - 8/27/12 - charged with calls for service, order for arrest
Thomas Stewart McClain - 8/28/12 - charged with rape, second degree sexual offense
Quantellos Wanez Burton - 8/29/12 - charged with breaking and entering and damage to property More ...

NASH COUNTY SHERIFF'S OFFICE REPORTS
A larceny of a motor vehicle was reported on 8/27/12 at 7389 Cedar Grove School Loop Road
A lost/stolen firearm was reported on 8/27/12 at 2756 Big Jim Road
A breaking, entering and larceny of a storage building was reported on 8/27/12 at 12500 Lee Road
A breaking, entering and larceny of a motor vehicle was reported on 8/27/12 at 827 Tressell Loop Road More ...

Candidate
George Holding (at right), a congressional candidate for the 13th Congressional District, chats with Toni Sutter, of Rocky Mount, during a visit to Nashville. Around a dozen people met at Langley's Town and Country to have breakfast with and chat with Holding. Holding also visited several other sites in Nashville during his August 15 visit. More ...

Woman charged with trafficking opium
A two-week investigation led the Nash County Sheriff's Office to arrest and charge a Battleboro woman with trafficking opium.
Ellen Michelle Melvin, 24, of Ioka Street, Battleboro, was arrested after an investigation that began on August 13, when she was found to be in possession of around 266 prescription pills, including hydrocodone, oxycodone and alprazolam. More ...

Nashville woman charged with insurance fraud
A Nashville woman was arrested and charged with obtaining property by false pretense after accepting double settlement funds following a car accident.
Insurance Commissioner Wayne Goodwin said Shantell Nicole Baker, 24, of Nashville, filed a $1,266 claim in April with her insurance company, Universal Insurance, after her vehicle was damaged in an accident while it was parked and unoccupied in a Nash County parking lot. More ...

Spring Hope man arrested for possession of cocaine
The Nash County Sheriff's Office arrested a man in Spring Hope last week who was smoking crack cocaine out in the open.
Members of the Sheriff's Office Narcotics Unit were patrolling the Ash Street area in Spring Hope on Thursday, August 30 when they saw Curtis Wheless, 57, standing out in the open allegedly smoking crack cocaine from a drink can. More ...

ENGAGEMENT
Roy and Kay Bailey of Rocky Mount announce the engagement of their daughter, Laura Ann Bailey of Rocky Mount to Steve S. Pipkin, Jr., of Elm City. He is the son of Linda Pipkin and the late Steve Pipkin, Sr., of Wilson. The wedding will take place on October 6, 2012 at Elm City Baptist Church. More ...

Collins is new director of volunteer services
Stephanie Collins of Rocky Mount was recently named director of volunteer services at Nash Health Care. In her new role, Collins will help recruit and train volunteers and aid the Nash Health Care Volunteer Auxiliary in its mission to help ensure patients have a positive and nurturing experience. More ...

99TH BIRTHDAY
Mrs. Bertha Pridgen's life of 99 years (September 1, 2012) was celebrated by her family recently. The celebration was held at Shenandoah Baptist Church in Rocky Mount. Family and friends enjoyed good food, singing and fellowship. More ...

Richardson is NEED Director
The Board of Directors of Nash-Edgecombe Economic Development, Inc. (NEED), a non-profit private corporation, recently announced that it has appointed Barry Richardson Executive Director of the agency. Richardson, a graduate of Pembroke State University, brings over 25 years of experience in the non-profit field. More ...

Donation
Buck Pittman (left) Assistant Fire Chief with West Mount Volunteer Fire Department, accepts a donation from Fred Holdsworth (right) president of the Down East Luncheon Ruritan Club. The $3,700.00 donation will help fund the First Responder Program and purchase needed equipment. More ...

NCC meets state performance measures
Recent North Carolina Community College System performance measures indicate the College's FOCUS initiative is already paying off. The North Carolina Community College System Office's Critical Success Factors report released this summer lists NCC as one of only 27 of the 58 North Carolina community colleges to meet or exceed the System standard on all seven performance measures according to the System's recent Critical Success Factors report. More ...

DAUGHTERS OF THE AMERICAN REVOLUTION
The Annual Meeting of the District VIII National Society of the Daughters of the American Revolution of North Carolina met Monday, August 13th in the Family Life Center in the Plymouth Church of Christ. The Brick House Landing Chapter (Plymouth) hosted the meeting. More ...
DEE LONG
UDC BETHEL HEROES CHAPTER
UDC Bethel Heroes Chapter 636 met on Aug 1, 2012. Our program "Camp Douglas Civil War Prison" was presented by Dottie Barrett, President.
Frances Powell, local member of Bethel Heroes has direct ties to this prison. Her ancestor John Parson, who served with Jackson's Virginia Artillery, during the War Between the States was a confederate soldier who died as a prisoner and is buried in a mass grave in Oak Woods Cemetery. More ...
HELEN SHARPE
MOUNT ZION FWB CHURCH NEWS
Robert Tyner welcomed everyone to Sunday School. We had 71 present. Several gone off for the holiday weekend. Being the first Sunday in the month, we sang "happy birthday" for everyone with a birthday this month. One of the young girls gave candy to the lucky ones. Those with anniversaries were recognized also. They received candy too. More ...
ROSALENE BASS
PEACHTREE COMMUNITY NEWS
Peachtree folks gathered for worship on a beautiful Sunday morning. Pastor Whitehouse chose as his sermon topic, "God's Love Knows no Limits." It was based on scripture from Matthew 21:33-41. It is Jesus' parable of the vineyard keeper. The main thought is that we belong to God. We are responsible for what we do with what He has entrusted us. Special music was a solo by Jerry Hobgood. He sang "Who Am I?" More ...
BARBARA HARDISON
BEULAH COMMUNITY NEWS
I hope everyone had a great Labor Day week-end. Maybe you got a chance for a short vacation, a visit to a family member or maybe just a few days of leisure off from work! I hope everyone had a safe holiday. My heart goes out to all those whose lives and homes have been torn apart by the storm "Isaac." More ...
WILMA ENROUGHTY
Nash County Blood Drives for September 2012
Thursday, September 6 from 3 until 7 p.m. at Oak Level Ruritan Club, 3551 Oak Level Road, Rocky Mount
Friday, September 7 from 12 until 4:30 p.m. at Golden East Crossing Mall, 1100 N. Wesleyan Blvd, Rocky Mount
Monday, September 10 from 3 until 7 p.m. at Nashville United Methodist Church More ...

MILITARY NEWS
Navy Seaman Recruit Stephen M. Olson, son of Brandon L. Olson, of Rocky Mount, recently completed U.S. Navy basic training at Recruit Training Command, Great Lakes, Ill. More ...

DSS NEWS
Nash County Department of Social Services Board elected Dan Davis as Chairman and Dorothy Battle as Vice Chairman in the July 30th meeting. Mr. Davis was appointed by the Nash County Commissioners and will serve on the board through June 30, 2013. More ...

Nurse Aide I: pics, 1
Nurse Aide I: Front row (left to right): Caitlin Hinkle of Bunn, Jennifer Lewis of Nashville, Amber Winstead of Nashville, Nyeishia Hedgepeth of Rocky Mount, Danielle Yates of Nashville and Brenda Katrice Horne of Nashville. Back row: Tia Rasmussen of Tarboro, Hassan Alexander of Nashville, Justina Lynch of Holister, Candace Daughtridge of Nashville, Chastity Hedgepeth of Rocky Mount and Yvonne McLeod of Rocky Mount.
More ...

Nurse Aide I: pics, 2
Nurse Aide I: L to R: Qutaya Cooper of Nashville, Katie Boykin of Spring Hope, Hayley Finch of Bailey, Jennifer Harrell of Nashville, Amber Winstead of Rocky Mount. Not Pictured: Amanda Eley of Rocky Mount, Christopher Erb of Rocky Mount, Bryan Ferrell of Rocky Mount, Kristin Taylor of Rocky Mount, Kiwanya Richardson of Nashville, Mickey Richardson of Littleton and Amber Winstead of Rocky Mount.
More ...

Nurse Aide II: pics, 3
Nurse Aide II: Front row (left to right): Shonda Lewis of Nashville, LaDonna Lisa Hart of Rocky Mount, Tonya Thorne of Rocky Mount and Christy Jones of Spring Hope. Back Row: Kimberly Hufton of Elm City, Carrie Delbridge of Roanoke Rapids, Helen Nunnery of Louisburg, Shanda Marks of Nashville, Daniel Hall of Rocky Mount. More ...

Back to school day –– the last first time
I'll admit we hadn't really talked about it a lot, but we both knew it was coming. A certain reality was about to set in, a new life stage about to begin for all of us.
The youngest of our three, Lowell, started kindergarten a few days ago. Anyone with at least one child is well acquainted with the feelings that come when a child makes the transition from the protective nest of home to the care of others for the bulk of the day. More ...
Mike Brantley
Sometimes chickens really do "fly the coop!"
Four months ago, Allen brought two chickens home.
I wrote in this space about how they were "temporarily" living in my living room, in a dog kennel, while my husband built a chicken coop.
Several weeks went by following that column and still, the chickens had no coop. But eventually, they did get moved out of the house and into Allen's shop. More ...
Amanda Clark
Nash County's wastewater policies for Sanderson Farms are contradicting
Sanderson Farms announced their decision to build a poultry processing plant and its wastewater spray irrigation fields in Nash County. The County Commissioners have previously voted to allow this industry and its waste treatment method of spray irrigation to non contiguous or remote or offsite sites. More ...
LETTERS TO THE EDITOR
Backward Glances
NASH 4-H REPRESENTATIVES ––This photo was originally published in The Graphic on July 29, 1976. Six Nash County 4-H Club members were representing the county at the State 4-H Congress which was held at NC State University in Raleigh. More ...
A PICTORIAL LOOK INTO THE PAST
Nash County Animal Friends' Notebook
Recently I read an interesting article from the No-Kill group about Shelby County in KY ending the killing of healthy and treatable animals. A save rate of 98 percent for cats and 94 percent for dogs. The Nash County Animal Control Shelter, with our help, is getting there. But there is more than just that. We must also help save the "unadoptables" by preventin (population control) and relocation. More ...
Carol Vierela, Nash County Animal Friends

NOT TO BE DENIED. Nash Central's Jarius Richardson churns forward for extra yardage during last Friday's road decision at Roanoke Rapids.

Jacket Required
ROANOKE RAPIDS -- Nash Central High School's defense came to play during a 33-6 road victory last Friday night against the Roanoke Rapids Yellow Jackets.
Nash Central scored early and often en route to securing the impressive victory.
After losing their first outing of the campaign against Tarboro, the Bulldogs have struck with consecutive conquests against Smithfield-Selma and Roanoke Rapids. More ...
Staff Reports

RAY RAY SAVES THE DAY. Southern Nash's Rashid 'Ray Ray' Campbell picks up more yardage for the Firebirds during last Thursday night's road non-conference football conquest against the Bunn Wildcats.

SNHS' CLEAN SWEEP
BUNN -- Faced with two potential game-changing decisions, Southern Nash coach Brian Foster wasn't about to be swept away by emotion.
Instead, Foster called on the same play twice -- a toss sweep right -- during the opening portion of the second half of the Firebirds' road football game last Thursday at Bunn. More ...
GEOFF NEVILLE, Graphic Sportswriter

ADVANCED PLACEMENT. Nash Central's Tristan Miller (right) prepares to send the ball forward during last Thursday's soccer contest against Bunn HS.

Bulldogs Building
BUNN -- Building a consistent winner in one of the area's most competitive conferences is now the responsibility of Ryan Cherlinczuk-Ruiz.
Ruiz has been promoted to the role of head coach at Nash Central High School after spending last year as an assistant under Timothy Mudd, who stepped down after the campaign. More ...
GEOFF NEVILLE, Graphic Sportswriter
Southern spikers fall to RR
STANHOPE -- Southern Nash High School's volleyball team dropped a tough five-game match last Wednesday versus Roanoke Rapids.
Scores were 19-25, 26-24, 22-25, 25-23 and 15-6.
The Ladybirds are now 2-3 on the campaign. More ...
Staff Reports
HIGH SCHOOL GRID SCORES
NASH COUNTY -- Here are last week's scores from the North Carolina High School Athletic Association football schedule: More ...
Staff Reports
Northern Wins Again
RED OAK -- Northern Nash's strong early-season showing on the volleyball court continued last Thursday with a home victory against Tarboro.
Scores were 25-12, 25-13 and 25-17 in favor of the Lady Knights.
Northern Nash, coached by Patricia Haggerty, improved to 4-3 overall. More ...
Staff Reports
ECNFL season to begin
NASH COUNTY -- Action will kick off this weekend in the Eastern North Carolina Football League with four matchups -- three of which include Nash County clubs.
The Nashville Hornets will open on the road with a meeting against WYU-The SPOT. The Rookie event begins at 10 a.m., followed by JVs (12:15 p.m.) and Varsity (2 p.m.). More ...
GEOFF NEVILLE, Graphic Sportswriter
Mudcats on a losing streak
FREDERICK, MD. -- The Frederick Keys benefitted from some controversial calls in the 10th inning, and shocked the Carolina Mudcats 2-1 on Sunday night at Harry Grove Stadium in a Class A Carolina League baseball event.
The Mudcats have lost three in a row to drop to 63-76. More ...
Staff Reports
Wesleyan opens with OT win
RED OAK -- Senior B.G. Howell made the most of his kicking debut last Saturday afternoon, connecting on a 40-yard field goal in overtime to secure a 16-13 Battling Bishop victory over Ohio Northern University at the Northern Nash High School Football Complex.
In a day of firsts, the field goal was the first of Howell's career, while the win marks the first time in the nine-year history of N.C. Wesleyan football that the Bishops have won their opener. More ...
Staff Reports
Nash County hosts P,P&K event
NASH COUNTY -- The National Football League's Punt, Pass and Kick competition provides annual thrills for youngsters across the nation.
Locally, the Nash County Parks and Recreation Department hosted a P,P&K event recently in Spring Hope.
Over 80 kids participated for the chance to move on to sectional action on Oct. 13 in Goldsboro. More ...
GEOFF NEVILLE, Graphic Sportswriter
LAVENDER LEAVES THEM BEHIND
Southern Nash junior quarterback Deon Lavender (with ball) picks up yardage during last Thursday night's road football victory against the Bunn Wildcats. More ...

JERRY LEVERN BAKER
NASHVILLE -Jerry Levern Baker, 68, passed away Monday, September 3, 2012. He was born October 21, 1943 in Nash County to the late Lacy and Geneva Joyner Baker. Jerry was preceded in death by his wife, Ginger Layton Baker and a brother, Arnold Baker. More ...

BILLY CHARLES MERRITT
ROCKY MOUNT -Billy Charles Merritt, 73, passed away Tuesday, September 4, 2012. He was born in Edgecombe County on June 14, 1939 to the late Otto and Kate Rains Merritt. In addition to his parents he is preceded in death by his brother, Otto C. (Buster) Merritt, and sister, Nell Merritt Boseman. More ...

JANELL RENAE SIMMONS
ROCKY MOUNT - Miss Janell Renae Simmons, 7, of Rocky Mount, died on Thursday, August 30, 2012, at Nash General Hospital in Rocky Mount. More ...