Subscribe/Access
Advertisements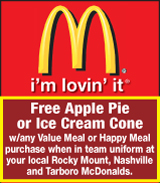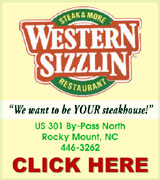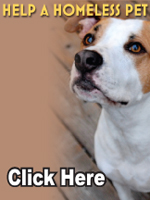 Sections
Member Options
Back
NHC acquires women's health practice
Rocky Mount Gynecology and Women's Health is now a part of the Nash Health Care network.
Nash Health Care Systems recently announced it had acquired the women's health practice and while it will own the practice, Vidant Medical Group will manage its operations.
Last year, the Nash Health Care Board of Commissioners approved a memorandum of understanding that prepared the system for a relationship with Vidant Medical Group, formerly Universal Health Care Systems, to provide management and employment services for area physician practices. More ...
Amanda Clark, Graphic Staff Writer
Local landowners vow to continue poultry fight
Mediation talks between Nash County and the City of Wilson regarding the Sanderson Farms issue are expected to resume in August, but even if the issue is settled between the two governmental bodies, local landowners plan to continue the fight. More ...
Amelia Harper, Graphic Correspondent
Ann Edge to fill school board seat of late husband
Ann P. Edge will serve in her late husband Joe Edge's seat on the Nash-Rocky Mount Schools (NRMS) board.
The NRMS board interviewed her and two other candidates for the position Monday night before unanimously selecting Edge to complete her husband's term, representing the citizens of NRMS School Board District 11. The seat is up for election this fall. More ...
Michele A. Cruz, Graphic Correspondent
Local teacher nominated to receive state award
A local art teacher has been nominated to received the 2012 NC Art Education Association Elementary Art Educator of the Year Award.
Wendy Ferguson-Whitehead was nominated by Dr. Alice Arnold, a professor at East Carolina University and a fellow member of the NC Art Education Association. More ...
Amanda Clark, Graphic Staff Writer
SNOBALLS FOR EVERYONE!
Tina Webb (at right), of Webby's Shaved Ice, makes a blue snoball for Kyan Romney (at left) at the Boys and Girls Club Friday. Every Friday, Webby's Shaved Ice visits the club so members can receive snoball treats. Tina is the mother of Andrew Webb, who owns the shaved ice company. More ...

Spring Hope man publishes 30-year-old book
Over 30 years ago, Aaron Denton wrote a book that was inspired by his father. The book sat on a shelf collecting dust until recently, when family members encouraged him to publish it.
The book, called Snowbirds, was officially released in mid-June. Denton said since he published the book, he has sold over 150 copies and given away around 75 to family and friends. More ...
Amanda Clark, Graphic Staff Writer
NASH SHERIFF'S OFFICE INCIDENT REPORTS
A missing person was reported on 7/23/2012 at 3513 S. Old Carriage Road
A larceny from an outbuilding was reported on 7/23/2012 at 996 Bloomery Road
A larceny from a residence was reported on 7/23/2012 at 2149 Chestnut Way
A larceny of a central unit was reported on 7/23/2012 at 4700 Red Oak Battleboro Road More ...

NASHVILLE POLICE REPORTS
ARRESTS
Randy Robb Woody - 7/23/2012 - charged with larceny and trespassing
Alejandro C. Rodriguez - 7/25/2012 - charged with worthless check
Eric Demetrius Cooper - 7/27/2012 - charged with breaking and entering and second degree trespassing More ...

DOT to shift traffic to new lanes of Hunter Hill Road
Starting Wednesday morning, the N.C. Department of Transportation will shift traffic onto the new westbound lanes of Hunter Hill Road in Rocky Mount between Country Club Road and Kirby Drive.
This traffic shift is part of a project to widen 1.4 miles of Hunter Hill Road in Rocky Mount from Country Club Road to N.C. 43/48 (Benvenue Road). More ...

Nashville native prepares for first year at ECU Dental School
Families in rural North Carolina will soon get healthier smiles thanks to a new class of 52 dental students committing to practice in underserved communities. Nashville native Maggie Nelms is one of those students. This August, she will complete a successful first year at East Carolina University's School of Dental Medicine.
Nelms has a passion for serving small communities because of her childhood growing up in Nashville. More ...

Benvenue Alumni Association presents gift to NCC
At a recent reunion for the classes of 1936 through 1966, the Benvenue Alumni Association approved the establishment of the Benvenue Alumni Association Scholarship Endowment at Nash Community College. A scholarship exploratory committee presented the recommendation to the association at the event. This scholarship fund reflects the alumni's commitment to education and their belief in preparing the citizens of the Nash/Rocky Mount area to meet the community's need for a skilled workforce. More ...

Summer Reading Program
Nashville's Harold D. Cooley Library held a princess tea party on Tuesday, July 10 as part of the library's summer reading program. Pictured are princesses who attended the tea pary. More ...


Aaron Marks

Twins receive UDC scholarship
Aaron and Jessica Marks were recently awarded scholarships from the United Daughters of the Confederacy. Jessica received the Great Granddaughter Scholarship for $500 and the District VIII Scholarship for $500.
Aaron received the UDC General Scholarship for $1,000 and the Burgwyn-Daniel Scholarship for $450.00.
Both Jesscia and Aaron graduated with honors from North Forsyth High School in Winston Salem.
More ...

Student Scholarship Golf Classic
The Nash Community College Foundation Golf Committee is preparing for its 23rd Annual Student Scholarship Golf Classic to benefit deserving students. Golfers will tee off Thursday, October 4th at 12pm at Birchwood Country Club in Nashville. More ...

Vidant Medical Transport helicopter and team lands
The Vidant Medical Transport helicopter and team landed at Nash Community College's Public Safety Training Facility on Thursday, July 19th. Nash Community College EMT students toured the helicopter and discussed emergency medical transport and patient care with Vidant staff. More ...

Rocky Mount appoints new planning director
The City of Rocky Mount has appointed Ken Graves as director of Planning and Development. Graves, who received his bachelor's degree from NC Central University in geography and a master's degree from the University of Toledo in urban regional planning and geography, has worked nine years for the City of Rocky Mount. More ...

MOUNT ZION FWB CHURCH NEWS
Robert Tyner welcomed everyone to Sunday school. We had 92 in attendance. Praise the Lord. Someone said the White Lake crowd had got back. It was good to have them back. We all need a little vacation at times. Miller Jones read the Bible verse for today. More ...
ROSALENE BASS
PEACHTREE COMMUNITY NEWS
Catherine Gupton gave Peachtree folks a nice surprise, when she showed up for church on Sunday morning. [She had been out sick since late April.] She was accompanied by her son, Clint, and his wife, Amy and Taylor, his daughter. They received a warm welcome. Gratitude for Catherine's progress toward recovery was shared by all who were present. More ...
BARBARA HARDISON
RED OAK NEWS
Congratulations to Ashley Fisher and Eric, Nicole, Cody, Nicholas and Kayla LaPointe, new members to Red Oak Baptist Church who were baptized Sunday, July 29!
The youth will have their lake retreat on Aug. 3-5. More ...
SUZY PEARCE
BEULAH COMMUNITY NEWS
Our sincere sympathy goes to Amy West in the recent death of her grandmother in Florida. May God comfort her and the family. Also our sympathy goes to the family of Tommy Poland who passed away this week. We still also have many who are sick and need our prayer. Continue to pray for them also. This Saturday, Aug. 4, will be VBS at Beulah Church of Christ at the fellowship hall. It will be from 9 a.m. - 2 p.m. More ...
WILMA ENROUGHTY
Wilson honored with DAISY Award
Deborah Wilson, a nurse who works in Nash Health Care's critical care unit, was recently honored with the organization's quarterly DAISY award for outstanding nursing. Originally from Littleton, NC, she received her nursing degree at Halifax Community College. She has worked at Nash Health Care since 2008. More ...

Sandifer receives scholarship
Lawrence Sandifer, a recent graduate of Southern Nash High School, was awarded a Progress Energy Carolinas Merit Award Scholarship.
Progress Energy Carolinas, a subsidiary of Duke Energy, awards the scholarships annually to qualifying college-bound children of company employees. More ...

Nash County Blood Drives for August 2012
Thursday, August 2 from 3:30 until 7:30 p.m. at West Mount Volunteer Fire Department, 7955 West Mount Drive, Rocky Mount
Friday, August 3 from 12 until 5 p.m. at Golden East Crossing Mall, 1100 N. Wesleyan Boulevard, Rocky Mount More ...

"Certificates of Recognition"
Rocky Mount High School's recently graduated seniors Jesse Gallegos and Lanai Smith were honored on June 21 by the Rocky Mount Kiwanis Club with "Certificates of Recognition" for their achievements in the Spring 2012 Rocky Mount Kiwanis Senior Jump Program. The Jump Program is geared toward motivating seniors enrolled in English IV who have plans to enter a community college after graduation. More ...

SEWING CAMP
Nash County 4-H hosted a beginner's sewing camp last week, from July 23 through 26. As part of the camp, youth learned how to thread and sew on a sewing machine as well as how to read pattern instructions. Youth also made their own aprons and had them embroidered. Instructors included Brenda Wind, Cheryl Glover, Janice Worrell, Denise Childers, Jane Tyson and Marlene Strute. More ...

CLOVER BUD FAIR WORKSHOP
As part of the Clover Bud Fair Worskshop, youth ages five to eight created items to enter into the NC State Fair, while also enjoying activities during the two-day camp, held July 30 and 31 at the Nash County Ag Center. Pictured above, Intern Taylor Tyson (at left) helped Anna Everette (at right) with her fair creation. More ...

MEDICAL ACADEMY
A 4-H Medical Academy was held July 24 through 26 at Nash General Hospital in Rocky Mount. As part of the camp, youth learned about first aid and medical careers from Nash Health Care System professionals. Pictured above are youth who attended the medical camp. More ...

CLARIFICATION
In last week's edition of The Nashville Graphic, an article on Youth Day stated the event was sponsored by the Brooklyn Community Watch. The Brooklyn Community Watch is actually a co-sponsor of the event, along with others in the community, including local churches. The article should have stated the event was sponsored by the Brooklyn Community Watch and Special Committee. More ...

Amusement parks can bring the kid out in you
As I stepped into the elevator, I felt the unsteadiness of the floor beneath me. The operator looked like a villain from a James Bond movie. We ascended quickly, leaving the solid, safe Earth behind.
When we reached the top and the doors opened, the breeze came through the elevator and created a sense of motion at the top. More ...
Mike Brantley
Discover Nash County
Every two years, The Nashville Graphic publishes a special publication that highlights the different aspects of this area.
Discover Nash County is set to come out within the next month or so and in getting all the information and photos together, I've discovered that Nash County has some pretty neat things to do. More ...
Amanda Clark
We reaped more than vegetables from a garden
A gift from a neighboring merchant brought back some sweet memories a couple of weeks ago.
Renee Davis at Madelyn's Flower Shop was sharing fresh tomatoes from her father's garden. Her parents were out of town for a day and he left her in charge of checking on the garden. To her surprise she found a couple of five gallon buckets worth of tomatoes to be harvested. More ...
Jo Anne Cooper
Backward Glances
DORTCHES BICENTENNIAL – This photo was originally published in The Graphic July 31, 1975. Community leaders particpated in the erection of a bicentennial sign at Dortches. More ...
A PICTORIAL LOOK INTO THE PAST
Nash County Animal Friends' Notebook
We are asking you to write your Congress person and express your support of House Resolution 736: Expressing opposition to the use of carbon monoxide, carbon dioxide, nitrogen, nitrous oxide, argon, or other gases to euthanize shelter animals and support for State laws that require the use of the more humane euthanasia by injection method. Sponsor: Rep. James "Jim" Moran [D-VA8] More ...
Carol Vierela, Nash County Animal Friends
Salvation Army reaches out to community
While we are enjoying the fun that summertime holds, it's hard to believe that the school bells will soon be ringing! With the 2012-2013 school year quickly approaching, The Salvation Army of Rocky Mount, serving Edgecombe and Nash Counties wants to help the youth of our community succeed by sending them back to school with the tools they need. More ...
Letters to the Editor:

CAN'T BE STOPPED. Nash Rec's Lindsey Sharpe was dominant in the Girls 15-18 Division at the annual Nash-Halifax Swim League Championships, which were held last Saturday morning at the Harrison Family YMCA in Rocky Mount.

SWIM DYNASTY
ROCKY MOUNT -- Nash Rec has found a way to succeed when it matters the most, and this year would prove to be no different in the Nash-Halifax Swim League.
Long-time defending title holder Nash Rec had its supremacy tested during the regular season when the club dropped two matches. More ...
GEOFF NEVILLE, Graphic Sportswriter

DRIBBLE DRIVE. Southerrn Nash's Dalyn Follmer works on his ball skills during Monday's practice session.

SN should be strong this year
STANHOPE -- In the past, preseason expectations for the Southern Nash High School boys soccer program usually involved winning a few matches -- and maybe even sneaking into the Class 3-A State Playoffs now and again.
But things have changed quickly for the Firebirds, who have seen a significant influx of talent in recent campaigns -- and more players are on the way. More ...
GEOFF NEVILLE, Graphic Sportswriter

LET'S GET IT STARTED. Southern Nash High School assistant coach Chris Wilder (right) leads the Firebirds through a drill during Monday's opening day of fall football practice. The Firebirds will scrimmage next Wednesday versus North Johnston.

Southern Starts Things Up
STANHOPE -- In theory, Southern Nash literally has miles to go to replace the prolific running back tandem of Tracey Coppedge and Terron Huffman.
Using geography as a gauge, Huffman and Coppedge ran to Spring Hope (about six mile) from the SN campus during their tremendous three-year stint in the Firebirds' backfield. More ...
GEOFF NEVILLE, Graphic Sportswriter
BCC pool honorees released
NASHVILLE -- Birchwood Country Club has released its high points honorees and other award winners from the 2012 season in the Nash-Halifax Swim League.
Recipients were as follows: More ...
Staff Reports
SWIM MEET HIGHLIGHTS, 1
CHAMPIONSHIP FEVER. Participants at last Saturday's Nash-Halifax Swim League Championships at the Harrison Family YMCA in Rocky Mount included (above) Birchwood's Blaine Hale. More ...

SWIM MEET HIGHLIGHTS, 2
CHAMPIONSHIP FEVER. Participants at last Saturday's Nash-Halifax Swim League Championships at the Harrison Family YMCA in Rocky Mount included (above) Nash Rec's Peyton Currin. More ...

WOOD SHE WIN?
Nash Rec's Ann Wood picks up some points at the Nash-Halifax Swim League Championships. More ...

Co. Line battles weather
ELM CITY -- With hopeful hearts of no inclement weather, fans, drivers, crew members and staff filed into County Line Raceway for a hot night of racing action last Saturday.
On the schedule, the Rapid Red Racing Supply Thunder & Lightning division would run their $1,200-to-win, 20-lap special, while the P.L. Woodard Pure Stock V8 division made its return to the track for a 15-lap feature. More ...
Staff Reports
Tucker takes national medal
BALTIMORE -- Nash Central High School's track and field program might have a state title contender on the way.
Nashville resident Stephen Tucker, son of Timmy and Lisa Tucker, placed seventh in the Midget Boys shot put competition Saturday at the 46th USATF National Junior Olympics Track and Field Championships held at Hughes Stadium on the campus of Morgan State University. More ...
CHARLES ALSTON, Graphic Correspondent
Johnson commits to High Point
ROCKY MOUNT -- Rocky Mount High School has had at least one baseball player sign to play Division I college baseball the last three years.
You can make that four, come this fall.
Gryphon pitcher and rising senior Jeremy Johnson has made a verbal commitment to play baseball at High Point University. He will sign a National Letter-of-Intent with the Panthers in November. More ...
CHARLES ALSTON, Graphic Correspondent
Mu Sung students shine
ROCKY MOUNT -- Mu Sung Martial Arts of Nash County recently took 13 students to the AAU National Tournament, which was held the week of July 1 in Fort Lauderdale, Fla.
The five-day National Tae-Kwon Do Tournament featured students that had previously qualified by finishing in the Top Eight in regional competition. More ...
Staff Reports
Badges For Baseball in RM
ROCKY MOUNT -- Sportsmanship, teamwork, leadership, communication, respect and work ethic are the principles that the Lucy Ann Boddie Brewer Unit of the Boys and Girls Club and the Rocky Mount Police Department would like to instill in youth during its latest collaboration, Badges For Baseball.
Badges for Baseball was a concept started by former baseball player/coach, Cal Ripken Sr., and his son, Cal Ripken Jr. More ...
Staff Reports
Mudcats claim a road series
WILMINGTON, DEL. -- For the second straight game, Anthony Gallas had the big hit as the Carolina Mudcats defeated the Wilmington Blue Rocks 5-2 on Sunday to claim their first road series since winning three of four at Lynchburg from April 23-26.
Carolina (19-18, 51-56) finished the Class A Carolina League baseball road trip at 2-5. More ...
Staff Reports
Hall of Fame class announced
CHAPEL HILL -- Eight more outstanding individuals in the annals of state prep athletics have been selected for induction into the North Carolina High School Athletic Association Hall of Fame. More ...
Staff Reports
FRANCES BOONE FLOYD
NASHVILLE - Frances Boone Floyd, 84, passed away Friday July 27, 2012. She was born November 6, 1927 in Nash County to the late William and Fannie Boone. She was preceded in death by several brothers and sisters. More ...

RICHARD LEE GARRETT
BATTLEBORO ––Richard Lee Garrett, 84, of Battleboro, died on Monday, July 23, 2012 at Nash General Hospital. More ...

GEORGE THOMAS POLAND
NASHVILLE –– George Thomas Poland, 82, died on Wednesday, July 25, 2012. He was born May 16, 1930 in Nash County to the late Willie R. Sr. and Lillie Bachlor Poland. George is preceded in death by three brothers, Victor, Willie Jr., and Billy Poland. More ...

JAMES ERVIN "STICK" SUMLER
HARTFORD, CT –– James Ervin "Stick" Sumler, 70, of Hartford, Connecticut, and formerly of Rocky Mount, died on Tuesday, July 17, 2012, in Hartford, CT. More ...

PEGGY PRIVETTE WILSON
Peggy P. Wilson, 76, of Rocky Mount passed away Sunday, July 29, 2012. She was born November 1, 1935 in Rocky Mount to the late John Dewey and Alice Dean Woodruff Privette. More ...

MCCOY EVANS
HOLLISTER - Funeral services for MCCoy Evans, 66, who died on Wednesday, July 25, 2012, were Sunday, July 29, 2012 at 3 p.m. at Faith Baptist Church. Burial followed at Copeland Family Cemetery with Rev. Linwood Richardson officiating. More ...

DORIS MARIE DICKENS FOSTER
Doris Marie Dickens Foster passed away on Saturday, July 28, 2012. Doris was born on February 03, 1936 to H.B. and Mae Dickens of Edgecombe County. More ...

LOUIS DOUGLAS BARNES
Louis Douglas Barnes, Jr., age 59, passed away Tuesday, July 24, 2012. He was born in Nash County on August 22, 1952. He was the son of Louis Douglas Barnes and Kathleen Coggins Barnes. He was preceded in death by his father, Louis Douglas Barnes. More ...

MABLE JOYNER PIERCE
ROCKY MOUNT - Mable Frances Joyner Pierce, age 83, passed away Tuesday, July 24, 2012. Born in Wilson County on August 16, 1928, she was the daughter of the late Burrell Lovett Joyner and Sally Batts Joyner. She is also preceded in death by her husband, Wiley Grady Pierce; daughter, Charlotte Pierce; and son, Grady Wayne Pierce. More ...