Subscribe/Access
Advertisements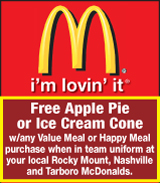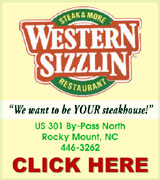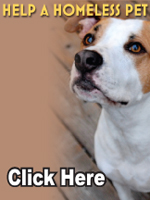 Sections
Member Options
Back
Area teachers train for new curriculum
Nash-Rocky Mount students will face new academic challenges in the year ahead and area teachers are now training to help them face those challenges. This year, teachers for grades 3-12 will be implementing the new common core curriculum, which is touted as a tougher, more academically rigorous curriculum designed to help students prepare for post-secondary education and more demanding jobs. More ...
Amelia Harper, Graphic Correspondent
School Board member passes away
Joseph L. Edge, a longtime member of the Nash-Rocky Mount Public School Board, passed away on Saturday after a lengthy illness.
Edge served District 11 in Rocky Mount and began his first term in 2000. Edge's district was split between Nash and Edgecombe Counties. His most recent term will end in December. More ...
Amanda Clark, Graphic Staff Writer
Spring Hope man killed in car accident
A Spring Hope man was killed last Sunday evening after running off the road and overturning.
According to the NC Highway Patrol, 40-year-old Shawn Maurice Silver was driving on Inscoe Road around 9:45 p.m. on Sunday, June 24 when he ran off the left side of the road, overcorrected, ran off the right side of the road, and then hit a ditch before his vehicle overturned. The accident happened just over a mile east of Castalia. More ...

Shelter photo goes viral
Pictures can speak much louder than words, especially when it comes to animals.
This was the case in early June when a Nash County Animal Control officer brought in Juliet, a stray pit/hound mix found on Red Oak Road.
The officer began playing with Juliet in the kennel she was placed in at the shelter. More ...
Amanda Clark, Graphic Staff Writer
Early voting for 2nd primary has begun
Early voting began last Thursday for North Carolina's second primary election.
One-stop early voting will continue until July 14, with election day on July 17.
The second primary will decide the winners of Republican or Democratic contests that weren't determined by May's primary elections. More ...
Amanda Clark, Graphic Staff Writer
Downtown buildings set for demolition
Nash County will start demolition of buildings in Downtown Nashville to make room for public parking.
The buildings set to be torn down are on Boddie Street behind the old Nashville Town Hall building, now Nash County Home Health.
Nash County began buying up buildings between the courthouse and administrative building in 2007 with plans to demolish the existing buildings to make room for a new Sheriff's Office. More ...
Amanda Clark, Graphic Staff Writer
Turner prepares for mission trip
When Kay White Turner returns from Cambodia in September, she hopes to have stories to tell.
Turner will leave next week for a mission trip to Kompong Thom, Cambodia. She will stay for nearly two months, where she will spend most of her time teaching youth English. While teaching, Turner said she also hopes to teach youth about Christ and the Bible. More ...
Amanda Clark, Graphic Staff Writer
NC DOT to begin next phase of Hunter Hill Road widening project
The N.C. Department of Transportation and PLT Construction Co. are preparing to take the next steps in the Hunter Hill Road widening project in Rocky Mount. Starting Monday, July 9, Kirby Drive will be closed at Hunter Hill Road for approximately three to four weeks, weather permitting.
This closure is part of a project to widen 1.4 miles of Hunter Hill Road in Rocky Mount from Country Club Road to Benvenue Road (N.C. 43/48).
More ...

NASHVILLE POLICE BRIEFS
ARRESTS
Paula Michele Cooper - 6/18/2012 - charged with failure to appear for driving while license revoked
Quavon Rashad King - 6/19/2012 - charged with failure to appear for possession of marijuana up to 1/2 ounce, failure to appear for driving while license revoked and all traffic except driving while intoxicated
More ...

Rocky Mount man sentenced to prison for distributing drugs
A Rocky Mount drug dealer was sentenced to 216 months in prison last week.
Chief United States District Judge James C. Denver III sentenced 36-year-old Kendwall Kendell Barnes also known as "Showboat," to 216 month's imprisonment followed by 10 year's supervised release. More ...

4-H Clover Bud Chef School
Nash County 4-H hosted a Clover Bud Chef School June 26 through 28 for five to eight year olds. As part of the camp, youth learned about food safety, nutrition and cooking basics and also had a chance to help prepare lunch each day. The classes were taught by Gail Walker, Judy Lindsey and Jane Tyson. Pictured above, six-year-old Malachai Dixon (far right) stirs the topping for sweet potato casserole while Sara Knight, 8, (at left) looks on. More ...

NCC hosts consortium
Nash Community College President Bill Carver recently welcomed leaders from colleges and universities throughout eastern North Carolina at the Eastern North Carolina Consortium for Higher Education meeting at Nash Community College. More ...

Clark receives achievement award
Nikki Clark of the financial services firm Edward Jones in Rocky Mount recently won the firm's Ed Armstrong Award for her exceptional achievement in building client relationships.
"It's truly an honor to receive recognition for building relationships with those clients we serve," said Clark. "And it's quite inspirational to receive an award named after a firm legend such as Ed Armstong who was dedicated to individual investors and understood each investor's unique financial goals." More ...

UNC Dean's List
Nash County residents are among the 5,887 Carolina students recognized for outstanding academic achievement through their selection for the Dean's List for Spring 2012.
Dean's list recognition requires full-time students who enter the University as new first-year students starting in fall 2010 or thereafter to earn at least a 3.5 grade-point average on a 4.0 scale with no grade lower than a "C" for 12 hours of letter-grade credit. More ...

Competition
Nash Community College welding students Matthew Cooke of Louisburg (right) and Joseph Bateman of Zebulon (left) recently placed in the American Welding Society Tri-State Welding and Fabrication Competition in Salisbury, NC at Rowan-Cabarrus Community College. More ...

Langley earns award for leadership, service
The United States Achievement Academy announces that Ariel Langley of Nashville has been named an United States National Leadership and Service Award Winner.
Ariel Langley will appear in the United States Achievement Academy's Official Yearbook which is published nationally. Langley is a student at Nash Central High School. More ...

Certificate of completion
North Carolina Farm Bureau President Larry Wooten (left) congratulates Nash County student Taylor Joyner (right) for earning a certificate of completion for participating in the organization's Institute for Future Agricultural Leaders (IFAL). More ...

ENGAGED
Mr. and Mrs. Guy Randolph Waters Jr. of Nashville announce the engagement of their daughter, Morgan Leigh Waters, to Jason Michael Dudley of Raleigh, the son of Mr. and Mrs. Michael Dean Dudley of Brown Summit. The wedding is planned for April 6, 2013 at Rose Hill Plantation. More ...

Area students graduate from Barton College
Two hundred and twenty Barton College seniors received diplomas on Sunday, May 20 during the school's 110th annual commencement exercises.
Participating in the ceremony were students who completed their baccalaureate degree requirements in December 2011 and May 2012, as well as candidates who expect to fulfill requirements over the summer. More ...

Students earn degrees at UNC-Chapel Hill
More than 5,400 students earned bachelor's, master's, doctoral or professional degrees from the University of North Carolina at Chapel Hill during the May 13 commencement ceremony.
Out of 5,446 students who received a degree, 3,383 earned a bachelor's, 1,178 earned a master's, 226 earned a doctoral degree and 659 earned a professional degree. More ...

UNC-G announces spring honor students
Chancellor Linda P. Brady has announced the names of May 2012 graduates and of students who attained Dean's and Chancellor's List honors at The University of North Carolina at Greensboro during the spring 2012 semester. More ...


Jayvien Romney gets ready to take a swing while playing baseball during Vacation Bible School last week at Rock Creek Baptist Church. Romney attends Nashville's Boys and Girls Club.

B&G Club participates in VBS at Rock Creek
Nashville's Boys and Girls Club recently participated in Vacation Bible School at Rock Creek Baptist Church in Nashville, which was held June 25 through 28. The camp, which held a sports theme, was taught mostly by 25 youth from Kingston, Tennesee, who were visiting Nashville as part of a mission trip. More ...

Nash County Blood Drives for July 2012
Sunday, July 8 from 8:30 a.m. until 2:30 p.m. at Word Tabernacle Church, 820 Nashville Road, Rocky Mount
Sunday, July 8 from 7:30 a.m. until 1:30 p.m. at Word Tabernacle Church, 820 Nashville Road, Rocky Mount
Monday, July 9 from 3 until 7 p.m. at Bethlehem Baptist Church, 305 South Halifax Road, Rocky Mount
Tuesday, July 10 from 11 a.m. until 5 p.m. at the Environmental Services Building, Thorpe Road, Rocky Mount More ...

What's wrong with a little patriotism?
Maybe it has something to do with my returning to my roots of reading and writing, but I really think we'd all be better off with a lot less television and a lot more reading. It would seem that our celebration this week of July 4th is a great illustration of this.
As we enjoy the 236th anniversary of the founding of America, we should be full of pride and patriotism. More ...
Mike Brantley
Baby's first beach trip is something we'll always remember
This past weekend, Allen and I took Corbin to the beach for the very first time.
Of course, this was the weekend when temperatures were blistering hot but at the beach, it wasn't as bad as it was here. Still, we strategically planned our beach trips around the heat of the day.
I was super excited about seeing Corbin's reaction to the beach. The kid loves water so I figured he'd eventually love the ocean. More ...
Amanda Clark
I want to be a Post-Cynical American
George Washington's greatest nightmare is today's reality. As we celebrate our independence let us re-read what Washington said to the nation in his farewell address, September 19, 1796. He warned us of the dangers of partisanship. More ...
My Spin, Tom Campbell
Backward Glances
W.L. GREENE – This photo originally published in The Graphic January 15, 1976. Chris Jones, (32) of W.L. Greene shoots in action against Spaulding. W.L. Greene posted a 51-46 win. (Graphic photo by Turner.) More ...
A PICTORIAL LOOK INTO THE PAST
Nash County Animal Friends' Notebook
Sonic & Aimee---Available NOW for Adoption ~ This active social pair are almost 6 months old. They are NOT at the Shelter but at a foster home in Nashville. They are going to be around 80 pounds full grown. We thought perhaps mastiff/lab mixes, but are thinking more like boxer/ridgeback mixes. They have been spay/neutered and even microchipped. Their adoption fee is only $50, but we are looking for just the right home.
More ...
Carol Vierela, Nash County Animal Friends

GABE GETS IT DONE. Birchwood's Gabe Winham races toward the finiah line during an event as part of last Thursday's home swim meet against Nash Rec. The clubs will meet again this Thursday at the NR Pool.

BOUNCEBACK TIME
NASHVILLE -- Nash Rec rarely loses a team match in Nash-Halifax Swim League competition -- let alone two in a row.
NRST wasn't interested in a history lesson during last Thursday's road event at backyard rival Birchwood.
Instead, Nash Rec quickly returned to its winning ways following a setback one week earlier against Roanoke Valley. More ...
GEOFF NEVILLE, Graphic Sportswriter

QUEENS OF THE STATE (L to R) Nash Central High School standouts Lindsey Sharpe and Caley Bass won Gold Medals for the Region 3 Team as part of the recent Powerade NC State Games Softball Tournament.

State Games Supremacy For NC Stars
ROCKY MOUNT -- Caley Bass and Lindsey Sharpe have experienced their share of success together on the softball field -- especially during recent stints at Nash Central High School and the Lady Stars Travel Team.
Sharpe and Bass undertook another lofty challenge last month -- and were rewarded with Gold Medals for their combined efforts. More ...
GEOFF NEVILLE, Graphic Sportswriter
Southern schedule released
STANHOPE -- Southern Nash High School will kick off its 2012 boys soccer campaign on Aug. 13 with a home match against the Franklinton Red Rams.
First boot is scheduled for 5 p.m. at the SNHS Soccer Complex in Stanhope.
SN will be coached by veteran skipper John Matthews. More ...
Staff Reports
Post 58 wraps up title
ROCKY MOUNT -- Rocky Mount Coleman-Pitt Post 58's baseball team started its final week of regular season action Sunday with a doubleheader win at new Area I East North Conference member Albemarle Post 84 in Elizabeth City.
Due to severe heat at Northeastern High School's field, the doubleheader contests were reduced to five innings each. More ...
CHARLES ALSTON, Graphic Correspondent
GOING FOR THE GOLD
Nash Central High School rising seniors Caley Bass (third from left on top row) and Lindsey Sharpe (fourth from left on top row) were members of the Region 3 Team that won the Gold Medal at the recent 2012 Powerade North Carolina State Games High School Softball Event at Forsyth Country Day School in Winston-Salem. More ...

Hudgins signs with Queens
ROCKY MOUNT -- Tia Hudgins knew she could play college basketball if she could just find the right program.
After nearly six months of uncertainty, Hudgins found the right place -- Div II Queens University of Charlotte.
Hudgins, a four-year starting forward at Rocky Mount High School and perhaps the winningest player in school history (her teams went 90-17), signed a National Letter-of-Intent last week with the Conference Carolinas school. The league includes nearby Barton College as a member. More ...
CHARLES ALSTON, Graphic Correspondent
MORE SUPERB SWIMMERS, 1
NASH COUNTY POOL GREATS. Competitors from last Thursday's Nash-Halifax Swim League Meet at Birchwood Country Club included Rosalyn Smith. More ...
Graphic photos by Geoff Neville
MORE SUPERB SWIMMERS, 2
NASH COUNTY POOL GREATS. Competitors from last Thursday's Nash-Halifax Swim League Meet at Birchwood Country Club included Birchwood's Gabe Winham. More ...

IT'S ALL ABOUT INTENSITY
Nash Rec's Stephen Tucker cruises through the water during last Thursday evening's road swim meet against backyard rival Birchwood Country Club in Nashville. More ...

BIRCHWOOD WATER WONDER
Birchwood's Catherine Coats makes good time in the pool during last Thursday evening's home meet against Nash-Halifax Swim League foe Nash Rec in Nashville. More ...

MARVIN WAYNE EVANS
Marvin Wayne Evans, 69, passed away Saturday, June 30, 2012. He was born July 17, 1942 in Edgecombe County to the late Horace Green and Mary Denson Evans. He was also preceded in death by one sister and two grandsons. More ...

ANNIE WILLIAMS HENDRIX
NEWARK, N.J. - Annie Williams Hendrix, 92, died Sunday, June 24, 2012. The funeral was conducted Saturday, June 30 at 10 a.m. at Christian Cove Baptist Church, 830 Lions St., Irvington, N.J. Surviving: a devoted nephew, Jimmie Williams of Nashville. Local arrangements by Edwards Funeral Home, 805 E. Nash St., Wilson.
More ...

WALTER WRIGHT JR.
Funeral services for Walter Wright Jr., 51, who died on Sunday, June 24, 2012 were conducted Saturday, June 30, at 11 a.m. at Haywood Baptist Church. Burial followed in the church cemetery with Rev. Stanley Hicks officiating. More ...