Subscribe/Access
Advertisements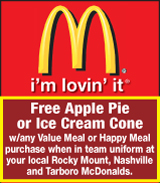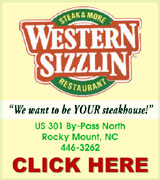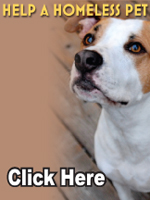 Sections
Member Options
Back
School reassignments based on hopeful future
The Nash-Rocky Mount School District Reassignment Committee met Monday at Nash Central High School in order to continue work on new school reassignments slated for implementation in 2013. The main task facing the committee this session was to decide which methodology to use in planning for the best use of facilities during the coming years. More ...
Amelia Harper, Graphic Correspondent

Board of Elections Director John Kearney (at right) looks over the papework of Nash County Commissioner Danny Tyson (at left), who filed for re-election on Monday for the District Four seat.

Filing begins for elections
Nash County Commissioner Danny Tyson will face a challenger in the May 8 primary, as a Spring Hope man filed for the District Four seat.
Bert Daniel filed at the Board of Elections office on Monday afternoon, the first day of filing.
Daniel, a Democrat, is among a group of opponents of a proposed Sanderson Farms poultry plant that is looking to locate in Nash County. More ...
Amanda Clark, Graphic Staff Writer
Legal battles continue over poultry plant
Both Nash County and the City of Wilson filed new motions in court last week as the legal battle over a Sanderson Farms proposed poultry plant wages on. Nash County seeks dismissal of one of the "unnecessary" appeals it is fighting, while the City of Wilson cries foul, based on new evidence it claims was hidden from the proceedings during the last round of legal wrangling. More ...
Amelia Harper, Graphic Correspondent

PUPPY LOVE –– Meagan Johnson, Secretary of Nash Animal Friends, gives attention to one of several puppies currently at the Nash County Animal Shelter in Nashville.

Nash Animal Shelter numbers improve
Local animal rescue groups have played a significant role in reducing the number of animals that are euthanized at Nash County's Animal Shelter.
According to figures from the Division of Public Health, the percentage of animals euthanized has dropped by around 30 percent from 2010 to 2011. In 2010, there were 2,993 animals brought into the shelter. More ...
Amanda Clark, Graphic Staff Writer
New owners take helm at Fawn Electronics
Fawn Electronics, an electronics manufacturing service in Nashville's Business Park, has been bought by ACDi in Maryland.
ACDi is the largest electronics manufacturing services provider in Maryland.
According to a press release, ACDi has entered into a long-term lease on the existing facility in Nashville Business Park and expects to retain all employees at the facility. More ...

NPD conducts medicine drop
Nashville's Police Department will conduct its first ever Operation Medicine Drop next week in conjunction with a recycling program at Nashville Elementary School.
Operation Medicine Drop is an event that helps citizens properly dispose of unused medications. According to Community Services Officer Steve Glover, statistics show that around 40 percent of all medicines are never used. More ...
Amanda Clark, Graphic Staff Writer
Spring Hope finds leak in water bill revenue
Mike Meyers, of Environlink, informed Spring Hope Commissioners on Monday night that the town is losing around $18,000 in revenue due to customers getting water from the town but meters not reading the usage.
The news was given to commissioners during their regular meeting on Monday night. Environlink now handles the town's water, sewer and public works responsibilities and provides a monthly report at each board meeting. More ...
Amanda Clark, Graphic Staff Writer
CHILDREN OF THE WORLD
The Children of the World International Children's Choir performed last Thursday, February 9 at Rocky Mount Academy as part of their 10-month tour around the United States . The choir is comprised of orphans and disadvantaged children from Uganda, Nepal and the Phlippines. The children were also guests on the Rocky Mount Academy campus for a few days, having the chance to attend classes with their own tutors. More ...

NASHVILLE POLICE BRIEFS
ARRESTS
Barbara Latoya Jenkins - 1/30/2012 - charged with larceny - shoplifting
Jerrold Demond Williams - 2/1/2012 - charged with failure to appear for failing to return rental property
Sylvester Leon Davis - 2/2/2012 - charged with failure to appear for speeding and reckless to endanger More ...

School calendars ready for public comments
Nash-Rocky Mount Schools (NRMS) board is now accepting public comment on their proposed calendars for the 2012-13 and 2013-14 school years. These calendars are available for review online at www.nrms.k12.nc.us/page/204 or at the NRMS central office in Nashville. More ...
Michele A. Cruz, Graphic Correspondent
Freeman, Barnes marry
Maggie Lee Freeman and Jeremy Travis Lamm Barnes were married Saturday, Nov. 5, 2011 at ROMA'S Clydesdale Farm, Castalia. The officiating minister for the 4 p.m. ceremony was Reverend Woody Jones.
The bride is the daughter of Bill and Judy Freeman. She is the granddaughter of Rachel Lynn Freeman and the late Drake Freeman and Ruby Tunnell and the late Bill Tunnell. More ...

CHARMING VALENTINES
A group of CHARM Explorers spent some time recently at the Down East Partnership for Children making Valentine cards for the HIS Radio "Hearts for Kids" outreach. The cards, plus a fun game or toy, are taken to sick children who were in the hospital on Valentine's Day. More ...

Beasley graduates from Appalachian State
Appalachian State University has released its graduation list for the Fall 2011 semester. A total of 176 graduate students and 952 undergraudate
Nash residents graduating include Heather Nicole Beasley, of Rocky Mount, who received a Bachelor Of Science degree in Technical Photography. More ...

UNC of Greensboro announes honor students
Chancellor Linda P. Brady has announced the names of December 2011 graduates and of students who attained Deans' List and Chancellor's List honors at The University of North Carolina at Greensboro during the Fall 2011 semester. More ...

ASU announces honor students
Appalachian State University has released the Dean's and Chancellor's Lists for the Fall 2011 semester.
To be included on the Dean's List, undergraduates must either be enrolled in 12 to 14 hours of academic credit and attain a minimum 3.45 grade point average or be enrolled in 15 hours or more academic credits and attain a minimum 3.25 grade point average. More ...

Hobgood Academy Honor Roll
The following students at Hobgood Academy made the Principal's List (A's) or the Honor Roll (A's and B's) the third six weeks of school. More ...

PEACHTREE COMMUNITY NEWS
On Sunday 'Old Man Winter' returned with low temperatures and winds that made outdoor activities unpleasant. Peachtree folks gathered at church to hear Pastor Whitehouse who chose as his sermon topic, "Give Jesus Christ His Full Glory". It was based on scripture passage Luke 18: 9-14. He said that any righteousness that we might have is a gift of God. More ...
BARBARA HARDISON
MOUNT ZION FWB CHURCH NEWS
It was a cold day, but in spite of the weather, we had 95 in attendance in Sunday School. Praise God! Robin May was our pianist for Sunday school. Sandra Manning, our regular pianist was on vacation.
The youth leaders and the youth cooked and served a valentine dinner for the seniors in the Fellowship Center last night. The youth helped decorate and set up and were servers for the meal. More ...
ROSALENE BASS
BEULAH COMMUNITY NEWS
I hope everyone had a Happy Valentine's Day. Happy Birthday to Brandon Rose and Jeff Joyner. Happy Anniversary to Todd and Wendy Rose and also to Tom and Pam Sullivan. May God bless you all with a great year ahead. More ...
WILMA ENROUGHTY

The Eleanor White Dare Chapter of the Colonial Dames 17th Century held its winter meeting at the Historic Whitakers Chapel in Enfield.

Local chapter of Colonial Dames meets at historic church
The Eleanor White Dare Chapter, Colonial Dames 17th Century held its winter meeting at Historic Whitakers Chapel, 13 Bridges Road, Enfield, North Carolina on Thursday, December 1, 2011. The Chapel located in the Whitakertown community is still centrally located among the 5 remaining plantation homes that have been restored. The Chapel offered spiritual, educational and moral stability to the neighborhood. The Chapel was first an Anglican place of worship and was taken over by the Methodist Society in 1776.
More ...

RED OAK NEWS
Several women from Red Oak Baptist Church attended the Adopt-a-Dorm Bible Study at Fountain Correctional Center in Rocky Mount on Monday, Feb. 6. Hazel Hill led the study with Jean Mellor, Audrey Pearce, Suzy Pearce, Nell Boone and Marilyn Boone also participating.
Women in Action met at Red Oak Baptist Church on Thursday, Feb. 9. More ...
SUZY PEARCE
CORRECTIONS
In last week's edition of The Nashville Graphic, in coverage of the Daddy Daughter Dance, the photo of Quincy Williams and daughter, Whitley said said it was the fourth year the Whitley's had attended the dance. It should have said it was the fourth year the Williams' had attended the dance.
More ...

May the Force allow me to answer questions
The day Junior, age 6, came home from school talking about the movie, "Star Wars," I have to admit I got a little excited.
It seems his best friend at school is an authority on the classic science fiction film of my childhood. When interested in something, both boys totally immerse themselves in the subject, analyzing and discussing the fine points. I was immediately instructed that we needed to "watch all the Star Wars movies as soon as possible." More ...
Mike Brantley
The proof is in the numbers – rescues are making a difference
Earlier this week, I had a chance to visit the Nash County Animal Shelter and visit with some of the many volunteers who visit each day to take pictures of and get information on all the animals that are brought in so that they can promote them and ultimately get them adopted.
These volunteers go to the shelter at least twice a day to make sure they have the latest information on who has arrived and who has been adopted. More ...
Amanda Clark
Local girl takes patriotism seriously, has tremendous respect for flag
My name is Ashley Michael, I am 9 years old and attend 5th grade at Splendor Road Academy (homeschool). Today while my mom was driving by the Nash County Courthouse I noticed the American flag was upside down. It worried me at first because I learned in school that when the flag is displayed with the union side down, it is a signal of distress for the US and there is or has been extreme danger to life or property from another country. More ...
Letters to the Editor:
Backward Glances
This photo originally published in The Graphic March 16, 1961. Pictured are the first, second, and third place overall winners of the 4-H talent show held that year. From left to right are Nancy Rackley, Neenie Stallings, Ella Margaret Bone, Josephine Woodard, and Becky Lou Deans. (Graphic photo) More ...
A PICTORIAL LOOK INTO THE PAST
Nash County Animal Friends' Notebook
Paws to think about this… The State of Minnesota found that every $1 invested in a low-income spay/neuter program resulted in a $19 savings in animal control costs. According to Peter Marsh of Solution to End Overpopulation of Pets, "Any system that spends 19 times more to treat a problem than to prevent it in the first place is doomed to an endless struggle." More ...
Carol Vierela, Nash County Animal Friends
MORE L.A. MAGIC
LOS ANGELES -- Christian Buffaloe, the 12-year-old son/student of Nash County Kyokushin Karate instructor Kenny Buffaloe, recently won the youth division of the Japan sponsored "2012 Kyokushin Karate U.S. Weight Category Tournament" in Los Angeles on Jan 22.
This annual tournament is one of the largest and most prestigious Kyokushin Karate full -contact competitions outside of Japan.
More ...
Staff Reports
Nash Co. clubs end seasons
STANHOPE - Southern Nash's boys basketball team saw nine seniors close out their last home game with a thriller.
Senior Josh Sessoms canned a 15-footer with a second to go as the Firebirds withstood a late rally by Nash Central to win 48-46 last Friday night. More ...
CHARLES ALSTON, Graphic Correspondent

A GREAT JOB AT STATES. Nash Central Swim Coach Margaret Godwin (second from left) poses with her club's state finalist qualifiers -- (l to r) Gavin Johnson, Andrew Stocks and Kaila Billups. The Class 3-A State Meet was held last Thursday in Cary.

Central Caps Off Swim Year
CARY -- Nash Central closed out its best-ever swim season in style last Thursday by participating in the Class 3-A State Championships at the Cary Aquatic Center in Wake County.
Central even brought home a medal as senior Gavin Johnson claimed fourth place in the Boys 100 Breaststroke with a time of 1:02.55. More ...
Staff Reports
Rosters finalized for event
NASH COUNTY -- The North Carolina roster has been finalized for the North Carolina/South Carolina All-Star Men's Basketball Classic.
The event will be held March 17 at Socastee High School in Myrtle Beach.
On March 16, there will be a 3-point Contest and Dunk Contest at Myrtle Beach high School. More ...
Staff Reports
NNHS ready for soccer
RED OAK -- Northern Nash High School will kick off its 2012 girls soccer schedule by hosting The Fighting Lady Knights Preseason Jamboree on Feb. 23.
In addition to Northern, other competitors will be Tarboro, Bunn, Corinth Holders, Louisburg and Southern Nash. More ...
GEOFF NEVILLE, Graphic Sportswriter
NC Wesleyan a home winner
ROCKY MOUNT -- Senior Domarius Thomas poured in 21 points and grabbed 10 rebounds to help his North Carolina Wesleyan College Battling Bishop men's basketball team to an 89-76 victory over Averett University last Wednesday night in Everett Gym.
With the win, Wesleyan improves to 11-10 on the season and now stands at 5-4 in USA South Conference action. More ...
Staff Reports
SUPERB AT STATES
Nash Central's qualifiers for the Class 3-A State Swim Meet were (back, l to r) Andrew Stocks, Justin Rose, Jon Keel, Gavin Johnson and Rush Sherard; (front, l to r) Neill Bunn, Lindsey Sharpe, Kaila Billups, Kaley Price, Kaitlyn Beal and Katie Smallwood. More ...

LINWOOD EARL HICKS
ROCKY MOUNT –– Linwood Earl Hicks, 65, of Rocky Mount, died on Wednesday, February 8, 2012, at Nash General Hospital in Rocky Mount. More ...

ROSALIE MCKAY BEATTIE
ROCKY MOUNT –– Rosalie McKay Beattie, 89, of Rocky Mount, died on Monday, February 6, 2012, at Nash General Hospital in Rocky Mount. More ...

LOUELLA COOPER
ROCKY MOUNT –– Louella Cooper, 87, of Rocky Mount, died on Friday, February 3, 2012, at Heritage Retirement Center in Rocky Mount.
More ...

GROVER CLIFTON LUCAS
ROCKY MOUNT –– Grover Clifton Lucas, 80, of Rocky Mount, died on Friday, February 3, 2012, at Nash General Hospital in Rocky Mount. More ...

ROBERT JOSEPH "JOE" TURNER
Robert Joseph "Joe" Turner, 68 passed away Friday, February 10, 2012. He was born October 18, 1943 in Wayne County, son of the late George and Annie Ruth Jernigan Turner. In addition to his parents he was preceded in death by a brother Kenneth Turner and a son Robert Neal Turner. More ...

WILLIAM PAYNE SHEARIN
William Payne Shearin, 69, passed away on Tuesday, February 8, 2012. He was born in Halifax County on May 22, 1942 to the late Thomas Robert and Ida Mae Harper Shearin. More ...

CARROLL LEE JOYNER
Carroll Lee Joyner, 73, passed away on Tuesday February 7, 2012. He was born October 31, 1938 in Nash County. Carroll was the son of the late Blossie Edward and Ida Eason Joyner. He was preceded in death by two brothers, Loomis Joyner and Reese Joyner, one sister, Rachael Winstead. More ...

ALPHYS "A.J." BISSETTE JR
NASHVILLE - Alphys "A.J." Bissette Jr., age 80, passed away Thursday, February 9, 2012. Born in Nash County on December 7, 1931, he is the son of the late Frank Bissette and Myrtie Patterson Bissette and a brother. More ...