Subscribe/Access
Advertisements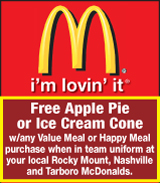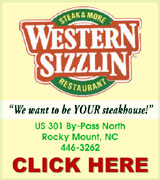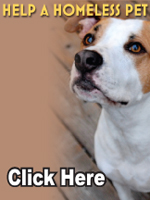 Sections
Member Options
Back
New school reassignment committee set
The Nash-Rocky Mount Board of Education elected a new chairperson Monday and voted on the composition of a new school reassignment committee to help determine the new school assignments for the 2013-2014 school year. The meeting took place on Monday, January 9 in Nashville.
Former vice-chairwoman of the school board, Evelyn Bulluck, was voted in as the new chairwoman of the Nash-Rocky Mount Board of Education, replacing Robert Jenkins at the post. More ...
Amelia Harper, Graphic Correspondent
SENIOR CENTER ACTIVITIES
NEW YEAR, NEW BEGINNINGS – Dozens of area senior citizens can be found at the Nash County Senior Center daily taking advantage of the many programs and classes offered at the center. Pictured above, Leslie Gilmore of Rocky Mount prepares for her first computer class Tuesday morning. More ...

Dollar General to build new store in Spring Hope
Dollar General, which is currently located in the Spring Hope Commons Shopping Center, plans to build a 9,000 square foot stand-alone store on the corner of E. Nash Street and S. Louisburg Road at 702 E. Nash Street.
A house now stands on the site which formerly housed a day care. However, the property was rezoned back to residential (R-15) in 2006. More ...
Jo Anne Cooper, Graphic Publisher
Castalia closes Middle Street
Castalia commissioners voted unanimously to close a street that the town had forgotten that it owned. The street, referred to as Middle Street in official surveys, extends from Main Street toward the Loop Road. The decision was made at the last town meeting on Tuesday, January 3. More ...
Amelia Harper, Graphic Correspondent
Nash County road to honor fallen soldier
A Nash County road will undergo a name change to honor a fallen soldier, Nash County Commissioners agreed on Monday.
Thompson Road, which sits on the edge of Nash County at the Wilson County line, will be changed to Staff Sergeant Lucas Jr. Road. More ...
Amanda Clark, Graphic Staff Writer
NASHVILLE POLICE BRIEFS
ARRESTS
Justin Lane Davis - 12/29/2011 - charged with driving while intoxicated
Anthony Rickshaun Wilder - 1/1/2011 - charged with assault on a female and resisting a public officer
Jose Morates - 1/7/2012 - charged with simple affray More ...
Staff Reports
PNC Bank buyout nets over 400 jobs lost in Rocky Mount
The unemployment rate for Nash and Edgecombe Counties may see an increase in March, as over 400 employees of RBC Bank will lose their jobs, effective March 16.
PNC Financial Services Groups filed a notice on Friday with the North Carolina Department of Commerce, under the Workers Adjustment and Retraining Notification (WARN) Act, which requires employees to provide 60 days notice of covered plant closing and mass layoffs. More ...

Nash Cancer Treatment earns Commission on Cancer Accreditation with commendation
The Commission on Cancer (CoC) of the American College of Surgeons has granted three-year accreditation with commendation to the Nash Cancer Treatment Center of Nash Health Care. The CoC is a consortium of professional organizations dedicated to improving survival rates and quality of life for cancer patients through standard-setting, prevention, research, education, and the monitoring of comprehensive, quality care. More ...


United Way Awards

Nash-Rocky Mount School System presents awards
The Nash-Rocky Mount Board of Education presented several awards Monday. Fifteen schools were presented awards for recognition by the NC Department of Public Instruction for successful implementation of the Positive Behavior Intervention and Support (PBIS) program. Other schools were recognized for their success in the recent United Way fund drive. More ...
Amelia Harper, Graphic Correspondent
Rochelle Riley to speak at NCC
In honor of Diversity Month, Detroit Free Press Columnist Rochelle Riley will present a Communications and Empowerment workshop for Nash Community College students on February 8, 2012 from 9am-11:30am in the NCC Business & Industry Center Brown Auditorium. The workshop will focus on career planning and skills that enhance job performance, workplace relationships and interactions between managers and employees. More ...

ANNIVERSARY
Mr. and Mrs. Cecil K. (Pete) Hinton celebrated their sixty-first anniversary December 31, 2011 along with family and friends at the home of Art and Karen Vick. Pete and Joyce were married in 1950. They have one son, Tracy. More ...

MILITARY NEWS BRIEF
Civilian Meghann R. Brink, a 2011 graduate of Southern Nash High School, Bailey, recently enlisted in the United States Navy under the Delayed Entry Program at Navy Recruiting District, Raleigh.
The program allows recruits to enter the Navy and take up to one year to complete prior commitments such as high school. More ...

50 YEARS
David Winstead (left) receives an award from Assistant Chief Buck Pittman for 50 years of service in the West Mount Volunteer Fire Department. More ...

NCC announces Nurse Aide I and II graduates
Nash Community College announces the following Nurse Aide I and II graduates. The Nurse Aide I class introduces basic nursing skills required to provide personal care for patients in a health care setting. Nurse Aide I graduates are eligible to take the National Nurse Aide Assessment Program (NNAAP or NACES) Examination. The Nurse Aide II class prepares students to perform more complex skills for patients regardless of the setting. Nurse Aide II graduates are eligible to apply for listing as a Nurse Aide II with the North Carolina State Board of Nursing. More ...

NURSE AIDE I GRADUATES, 1
Pictured left to right, front row: Deborah Wiggins of Spring Hope, Cheryl Hawkins of Nashville, Rebecca Johnson of Nashville and Jasmine Brinkley of Hollister. Back row: Tammy Hopkins of Nashville, Lauren Woolery of Louisburg, Crystal Wiggins of Rocky Mount and Sharon Jeter Merchant of Wendell. Not Pictured: Sarah Heckman of Rocky Mount. More ...

NURSE AIDE I GRADUATES, 2
Pictured left to right, front row: LaDonna Lisa Hart of Rocky Mount, Emma Gurganus of Rocky Mount and Olletha Ransom of Roanoke Rapids. Back row: Stephanie Ferguson of Battleboro and Rhonda Miller of Spring Hope. Not Pictured: Rachael Durdin of Zebulon, Amy Graham of Rocky Mount, Stephanie Lester of Spring Hope and Rashunna Parker of Tarboro. More ...

NURSE AIDE II GRADUATES
Pictured left to right, front row: Brenda Hill of Rocky Mount, Jennifer S. Joyner of Rocky Mount, Emily Williams of Whitakers, Wanda Balance of Raleigh and Robin R. Alston of Littleton. Back row: Crystal F. Burnette of Nashville, Tennie L. Hurley of Rocky Mount, Maggie Rollins of Nashville, Rachel A. Franks of Wendell and Traci Samantha Perry of Nashville. More ...

PEACHTREE COMMUNITY NEWS
On another beautiful winter day Peachtree folks gathered for worship. Pastor Whitehouse led in greeting everyone. He chose as his sermon topic, "The Enduring Value of the Book of Galatians". It was a summary of all of his sermons from Galatians. He said, "It is all about Grace. Do not be deceived by those who delete the gospel. You cannot save yourself. You are saved by faith in Jesus Christ." More ...
BARBARA HARDISON
MOUNT ZION FWB CHURCH NEWS
We were excited to have 104 in attendance in Sunday school, including six visitors. Brother Bob welcomed everyone. Alex Marlowe read the Bible verse for today.
Our choir sang "This is the Day" for the call to worship. Pastor Bogle enjoyed that so much, he asked the congregation to sing it again. More ...
ROSALENE BASS
BEULAH COMMUNITY NEWS
We want to thank everyone for the great attendance at our monthly fish fry last Friday night. It was the largest crowd I believe we have had in a long time. We always look forward to seeing our friends and also any new friends. "A nice stranger is just a friend we haven't had the pleasure of meeting." Next month, on the first Friday night of the month, we want you all to come again and bring a friend" with you. More ...
WILMA ENROUGHTY
RED OAK NEWS
Several participated in the Adopt-a-Dorm Bible Study at Fountain Correctional Center in Rocky Mount on Monday, Jan. 2. Nell Boone led the study with Jean Mellor, Hazel Hill, Audrey Pearce, Suzy Pearce, Marion Hawkins, Marilyn Boone, and Sue Edwards also attending.
Women in Action met on Thursday, Jan. 5 at the home of Mindy Dennis. More ...
SUZY PEARCE
Word for the week
Saul set his heart to demonize and persecute Christians. Christ took hold of Him on a lonely desert road outside Damascus, Syria. Without sight for three days, he contemplated this Jesus he so vehemently opposed. More ...
DENNIS PRUTOW
DICTIONARY DONATION
The Rocky Mount Rotary Club recently donated nearly 700 dictionaries to Nash-Rocky Mount Public School third grade students in seven different schools. This is the third year Rotarians have taken on this service project. Over the 3-year project the club has distributed over 2,000 dictionaries for students to keep. More ...

RMA students make toy donation
Rocky Mount Academy's Upper School Student Government Association and Foreign Language Department donated approximately $800 in toys to the Toys for Tots program this Christmas season. The fundraising kicked off in November with the annual Powder Puff football game and continued throughout the month of December as students brought in toys or small cash donations. More ...

Presents arms
Cadet Jesus Espinoza presents arms in honor of Pearl Harbor and all who died that day. Cadets from Southern Nash High School held a vigil on December 7, Pearl Harbor Day, to pay tribute to those who lost their lives. More ...

Nash County Blood Drives for January 2012
Thursday, January 12 from 12 until 6 p.m. at Englewood Presbyterian Church, 100 South Englewood Drive, Rocky Mount
Friday, January 13 from 11 a.m. until 5 p.m. at Englewood Presbyterian Church, 100 South Englewood Drive, Rocky Mount More ...

Sports should be played for the moment
The shot kicked off the rim, took a funky bounce and came down – right into the hands of my favorite red-head. He never stopped looking up, bent those skinny little white knees, jumped and released the ball up. It took a nanosecond.
The ball hit front rim, side room and dropped through the basket. More ...
Mike Brantley
Fond memories of lessons learned from Uncle Ralph
This week, many of you will read the words in this space and not understand them. That's because you didn't know my Uncle Ralph.
It's hard to really explain who Uncle Ralph is in this small space. Typically, each week as I sit down to write my column, I struggle with words to fill the entire space. But this week, I had no trouble with my word count. My only trouble was putting the right words into this space. More ...
Amanda Clark
Voter identification cards would enhance our privilege of voting
There are many among us who are complaining that our citizens are either incapable or unable to get a Voter Identification Card. What do they see is wrong with our citizens? Are they lazy? Are they unable to get off their fat behinds? Are they mentally incapable of understanding the voting process? Are they so inept that they are unable to go to the Board of Elections to obtain the free Voter Identification cards? More ...
Letters to the Editor:
Backward Glances
KEARNS SWINGS – This photo originally published in The Graphic July 7, 1966. William Kearns of the Lions Club Little League team takes a swing at the ball during a game against the J.A. Leonard team. More ...
A PICTORIAL LOOK INTO THE PAST

STATON THE OBVIOUS. Nash Central's Timyra Staton (right) is defended by Bunn's Whitney Bunn during last Wednesday's girls basketball showdown.

ROLE REVERSAL
ROCKY MOUNT -- Don't look now, but here come the Bunn Ladycats -- and that's not a good sign for future basketball opponents.
Just ask Nash Central, a team that had defeated BHS earlier in the campaign on the road.
But during last Wednesday's rematch at NC's The Dawg Pound, the Ladycats showcased all of the intangibles that have been a benchmark of their success over the past two years. More ...
GEOFF NEVILLE, Graphic Sportswriter
NC drops matchups to Gryphs
ROCKY MOUNT -- Sellouts are getting to be the norm when Nash Central and Rocky Mount meet on the hardwood.
Their varsity wars at Nash Central were sold out midway through the girls' contest last Friday evening, but the Bulldog fans ended up getting a double-dose of losses. More ...
CHARLES ALSTON, Graphic Correspondent

NASH CENTRAL STANDOUT. Davis Johnson heads to the finish line for the Nash Central Bulldogs during last Friday afternoon's Big East Conference Swim Meet, which was staged at the Harrison Family YMCA Pool in Rocky Mount.

Nash Central Shines Again
ROCKY MOUNT -- A new year brought the same result in the Big East Conference girls swim standings.
The Big East rang in 2012 with its first post-holiday meet last Friday afternoon at the Harrison Family YMCA Pool.
And Nash Central continued its unbeaten string in girls action with yet another convincing conquest.
More ...
GEOFF NEVILLE, Graphic Sportswriter
NCSHOF releases inductees
RALEIGH -- The 2012 North Carolina Sports Hall of Fame honorees chronicled sports; played high school, college and professional football; played and coached basketball in college and in the pros; coached and played baseball and basketball in college; officiated college football; water-skied; played basketball for a NCAA championship team and coached high school football. More ...
Staff Reports

ALL EYES ON THE PRIZE. (L to R) Red Oak's Cameron Richardson and Nash Central's Charles Harvey try to gain possession of the ball during last Thursday afternoon's middle school hoops contest.

Trojans Master ROMS
RED OAK -- Nash Central spotted Red Oak the first four points, but that would be the extent of the Tigers' lead during last Thursday's middle school boys basketball matchup at the ROMS Gymnasium.
RO would only score two more points the remainder of the first half, and Nash Central would rack up 25 tallies during that span en route to a convincing 41-22 decision. More ...
GEOFF NEVILLE, Times Sportswriter

ON THE MOVE. Red Oak's Myia Spivey (left) tries to drive against Nash Central's Monece Harris during last Thursday's girls basketball contest at the RO Gymnasium.

Nash Central girls rally to top ROMS
RED OAK -- It's not how you start, it's how you finish.
That was the theme for the Nash Central Lady Trojans during the matchup of middle school titans last Thursday afternoon against Red Oak.
The homestanding Lady Tigers took the lead late in the second quarter and didn't relinquish it until late in the third stanza. More ...
GEOFF NEVILLE, Graphic Sportswriter
MORE SWIM HIGHLIGHTS, 1
Among the Nash County standouts from last Friday's Big East Conference Swim Meet at the Harrison Family YMCA were (above) Nash Central's Sarah Keel. More ...

MORE SWIM HIGHLIGHTS, 2
Among the Nash County standouts from last Friday's Big East Conference Swim Meet at the Harrison Family YMCA were (above) Nash Central's Lindsey Sharpe. More ...

Hot Stove Banquet scheduled
RALEIGH -- The Raleigh Hot Stove League will stage its 62nd annual banquet January 24 at the McKimmon Center on the North Carolina State University campus in Raleigh.
A silent auction will begin at 5:15 p.m. with the banquet to follow at 6 p.m.
Former major league outfielder Doug Glanville will be the headline speaker. More ...
Staff Reports

SOAR TO SCORE. Montrel Cooke elevates for two points for Bunn during their road win last Wednesday at Nash Central.

NC Succumbs To Bunn
ROCKY MOUNT -- Given its disappointing early-season loss at Bunn, the Nash Central Bulldogs found plenty of motivation for last Wednesday's non-conference, boys basketball rematch at The Dawg Pound.
But Central, after a strong first half, couldn't finish the job as Bunn rallied for a 60-56 decision over the Bulldogs to wrap up a season sweep. More ...
GEOFF NEVILLE, Graphic Sportswriter
ECU to host 'Meet The Pirates' luncheon
GREENVILLE -- East Carolina University baseball fans will get their first chance to meet the 2012 Pirates up close and personal on January 28 as ECU hosts its 12th Annual "Meet the Pirates" luncheon.
Scheduled to start at approximately 11 a.m. at the Murphy Center's Harvey Banquet Hall, "Meet the Pirates" offers fans a chance to get autographs and photos of the ECU baseball team and seventh-year head coach Billy Godwin, as well as enjoy a catered lunch with the Pirate coaches and players. More ...
Staff Reports
NCWC drops contests
DANVILLE, VA. -- The women's basketball team of North Carolina Wesleyan College dropped a heartbreaking decision at Averett University on Sunday, falling 65-63 in USA South Conference play.
The Bishops, who had forged a 63-58 lead on a pair of A'leisha Henderson free throws with 2:29 remaining, watched as the Cougars erased the 5-point deficit with a 7-0 run to close out the game and steal the victory. More ...
Staff Reports
PARKS AND REC RESULTS
NASH COUNTY -- Here are the latest results from the Nash County Parks and Recreation Department's Basketball Season: More ...
Staff Reports
Nash County teams ranked
HAMPTONVILLE -- Three Nash County high school basketball teams find themselves ranked in the latest NCPreps.com high school basketball polls, which were released Monday evening.
The polls, out for just the second time this season, have Northern Nash's girls and the Rocky Mount girls and boys in their respective 3-A polls. More ...
CHARLES ALSTON, Graphic Correspondent
JAMES NICHOLAS LEWIS
James Nicholas Lewis, age 94 passed away January 2, 2012. He was born, the eldest of four boys, on September 13, 1917 in Spring Hope to the late James Edwin and Sophie Daughtridge Lewis. More ...

KENCHION EARL PITTMAN
Kenchion Earl Pittman, 96, passed away Thursday, January 5, 2012. Earl was born in Nash County on October 13, 1915 to the late John Robert and Hattie Barnes Pittman. In addition to his parents, Earl was preceded in death by his wife, Margaret Garvey Pittman, and his son, Melvyn Earl Pittman. More ...

WILLIE BERNELL BOSWELL
Willie Bernell Boswell, 69, AKA as Billy, and Chief, passed away Tuesday, January 3, 2012. He was born on July 4, 1942 in Portsmouth, Virginia. He was the son of the late Bernell Boswell and Thelma Kathleen Brantley Boswell Mace. In addition to his parents, he was preceeded in death by one brother Bobby G. Boswell. More ...

JOEY DEREK SQUIRE
ROCKY MOUNT – Joey Derek Squire, 24, of Rocky Mount, died on Monday, January 2, 2011, at UNC Hospital in Chapel Hill. More ...

KELVIN EARL JOHNSON
ROCKY MOUNT- Kelvin Earl Johnson, 37, died January 2, 2012. Funeral services will be Wednesday at St. John AME Church at 12:30 p.m. with the Rev. James Marvin Williams officiating. Private Burial will be at Pine View Cemetery. More ...

OLIVIA RICHARDSON
Olivia Richardson, age 81, passed away Friday, January 1, 2012. Services will be held Friday, January 13, 2012 at 4 p.m. from the Richardson Funeral Home Chapel in Nashville with the Rev. Terry Stample officiating. More ...

RETHA THORNE WALKER
ROCKY MOUNT – Retha Thorne Walker, 81, of Rocky Mount, died on Friday, January 6, 2012, at Heritage Hospital in Tarboro. More ...