Subscribe/Access
Advertisements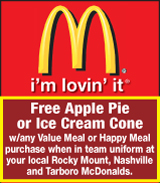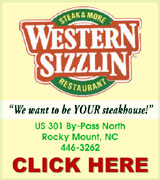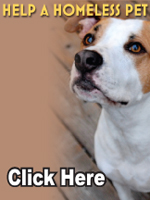 Sections
Member Options
Back
Castalia residents allege harassment
Several Castalia residents have complained to local officials of "harassment" by the town's mayor and an unidentified man who were seen last week patrolling neighborhoods and walking onto private property in order to take photographs. The action has several citizens complaining that local government officials are violating their personal and privacy rights in retaliation for opposition expressed concerning the new pet ordinances that now limit the number of pets per household to five. More ...
Amelia Harper, Graphic Correspondent
Nash Health Care revenues below budget
July and August were rough months for Nash Health Care, Chief Financial Officer Al Hooks reported to the board at the October 6 meeting.
Almost every area was below budget and Hooks attributed the decreases to several things.
"You've got real low volumes, you've got charge capture issues, you've got some high FTE expenses so the numbers are just not going to look good," Hooks reported. More ...
Amanda Clark, Graphic Staff Writer

VETERANS – Gene Braswell (left) and D.A. Willey (right) enjoy the annual luncheon honoring local WWII and Korean War veterans which is hosted by Brenda Stallings of Middlesex.

HONORING VETERANS
Brenda Stallings is thankful for her father and other World War II veterans like him. Last week, Stallings showed her appreciation to area veterans by hosting a catfish luncheon at her Middlesex farm.
This is the fourth year Stallings has hosted the luncheon for veterans.
The luncheon was held for World War II veterans the first three years but this year, Korean War veterans were invited as well. Stallings said she wishes she had space to invite all area veterans. More ...
Amanda Clark, Graphic Staff Writer

Timothy Brantley

Nashville father and son busted for marijuana
A father and son were arrested last week after the Nash County Sheriff's Office discovered a marijuana growing operation in their homes.
A search warrant was executed at 2616 Red Oak Road, Nashville, at the residence of Paul Brantley, Jr. on Friday, October 21. During the search, officers found eight marijuana plants growing in a utility room. More ...


HINTON

Elections set for November 8
Louise Hinton and Charles Taylor say they want to finish what they've started. James McBride said he wants to be a part of the progress underway in Nashville. All three are running for two available seats on Nashville's Town Council.
Hinton has served on Nashville's Town Council for six years. She was initially selected to fill the seat vacated by her husband, Larry Hinton, who passed away in 2005. She was re-elected to the seat during the 2007 elections. More ...
Amanda Clark, Graphic Staff Writer
Local couple charged with animal cruelty
A Nashville family was charged with misdemeanor cruelty to animals and violating the town's leash law after a Nashville Police Officer picked up their Yorkshire Terrier after it wandered away from home. The family, however, says the charges are bogus and plans to file a lawsuit against the town's police department for police misconduct. More ...
Amanda Clark, Graphic Staff Writer
Cooper shares her cancer story
A week after her annual mammogram, Belva Cooper received a phone call from her doctor's office saying they wanted to see her. She knew immediately the news wasn't good.
Cooper had breast cancer.
Cooper was diagnosed with Ductal Carcinoma In Situ, or DCIS, the most common type of non-invasive breast cancer. Though non-invasive, the risk for the cancer coming back is higher. More ...
Amanda Clark, Graphic Staff Writer
Honoring Veterans pics
The Price brothers have been attending the catfish luncheon at Brenda Stallings' place all four years. Pictured (L-R) is: Elton Price, Wilton Price, Joe Price and Percy Price. Elton, Wilton and Joe are all WWII veterans and Percy is a Korean War veteran. More ...
Graphic photos by Amanda Clark
RMA seniors recognized for outstanding performance
Three Rocky Mount Academy seniors have been recognized by the National Merit Scholarship Corporation for outstanding performance on the 2010 Preliminary SAT/National Merit Scholarship Qualifying Test. The PSAT/NMSQT® served as an initial screen of program entrants for the 2012 competition. More ...

Nash-Rocky Mount Public Schools showcases Career Technical Education at expo
Nash-Rocky Mount Public Schools recently featured Career Technical Education Program during the Rocky Mount Area Chamber of Commerce 2011 Business Expo. Hundreds of Expo participants were able to learn first-hand about curriculum offered by Nash-Rocky Mount Public Schools that will prepare students to graduate from high school with certifications recognized by business and industry. More ...

Debu-ette Club
The Rocky Mount Debu-ette Club recently kicked off its 2011-2012 year. The incoming freshman class consists of 45 girls and five adult advisers. The advisors will devote the next four years to mentoring the girls through community service projects and helping them become leaders in civic and social events. More ...

Donation
The management team and charge nurses of the Emergency Care Center at Nash Health Care recently donated backpacks and school supplies to Williford Elementary School kindergarten students. More ...


Tarleton

Red Cross appoints new staff members
The Frederick E. Turnage Chapter of American Red Cross has named a new director of development and also has named two current Red Cross employees to new positions. All three new appointees received a harsh test in August in the chapter's response to Hurricane Irene, which strew damage across all five of the chapter's counties. More ...

FOCUS GROUPS
Dr. Anthony Jackson, Superintendent of Nash-Rocky Mount Schools, recently met with the first of three focus groups that will gather together over the next few weeks. Parents from across the county and the city of Rocky Mount met together to discuss the school system's strengths, weaknesses, opportunities and threats.
More ...

Grant awarded
State Farm Insurance recently awarded a $10,000 grant to the Frederick E. Turnage Chapter of the American Red Cross. The funds are to support disaster recovery efforts for the communities affected by Hurricane Irene. More ...

NRMS hosts instructional leaders
Nash-Rocky Mount Public Schools recently hosted instructional leaders from 3 school systems as they framed the template for curriculum that will provide the basis for student learning for years to come. Curriculum leaders from Granville and Wilson counties joined the instructional team from NRMPS in a fast paced day led by Department of Public Instruction staff. More ...

Homecoming Queen crowned
Marilyn Cary, of Nashville, was crowned the 2011 Homecoming Queen at Barton College on Saturday, October 22. Cary is a senior elementary and special education double major at Barton and a member of the Delta Zeta Sorority. She graduated from Nash Central High School in 2008 and is a Nash County 4-H Alumni. Cary plans to teach in Nash County after she graduates. More ...

BREAST CANCER AWARENESS
Western Sizzlin honored Breast Cancer Awareness Month by making a donation to the American Cancer Society. Employees at the restaurant dressed in pink on October 14 to help build awareness. More ...

United Way campaign kick off at NCC
Nash Community College has officially kicked off its United Way campaign. Pictured, United Way Tar River Region Executive Director Ginny Mohrbutter (center), visits Nash Community College's Betsy B. Currin Child Development Center for a United Way campaign kickoff activity with a coloring exercise. Nash Community College students, faculty and staff recently donated to United Way 617 non-perishable food items and $645 raised during the Ugly Tie Contest. More ...

MOUNT ZION FWB CHURCH NEWS
Brother Bob welcomed everyone to Sunday school. We had 76 in attendance with three visitors. Several regular members were gone off for the weekend. Those of us present enjoyed a good lesson from the book of Song of Solomon. In my class our regular teacher was gone, so I led a discussion on the lesson. It turned out to be some interesting comments and an enjoyable lesson on love between a husband and his wife and also the love Christ has for His bride, the church. More ...
ROSALENE BASS
BEULAH COMMUNITY NEWS
Sunday at Beulah Church of Christ there were several members and friends who were in the hospital. Some of them were Mrs. Lois Hedgepeth, Mrs. Maebelle Hardy, and Mrs. Fay Nelms. Helen Tyner will have some surgery this week. Jimmy Nelms will have surgery in November. We pray for all these people and hope all goes well and they will be blessed with good health in the near future. More ...
WILMA ENROUGHTY
Word for the week
The glory of God filled the sanctuary. The priests retreated from their places of ministry. King Solomon dedicated the new temple with a display of God's approval. Then Solomon offered this prayer. "May the Lord our God be with us, as He was with our fathers; may He not leave us or forsake us, that He may incline our hearts to Himself" (1 Kings 8:57-58). More ...
DENNIS PRUTOW
Pardue is Kiwanis student of week
Andrew Pardue, a senior at Nash Central High School , was named the Kiwanis Student-of-the-Week for October 17 through 21. He currently holds the top ranking in his Senior Class of 244 students. He has applied to flagship universities in North Carolina, and to several Ivy League schools. He plans to study political science and government. More ...

Nash County Blood Drives for October 2011
Wednesday, November 2 from 9:30 a.m. until 2:30 p.m. at Edgecombe Community College, Room 613, 225 Tarboro Street, Rocky Mount
Monday, November 7 from 2:30 until 7 p.m. at Lakeside Baptist Church, 1501 Sunset Avenue, Rocky Mount
Tuesday, November 8 from 10 a.m. until 3 p.m. at Community Health, Inc, 800 Tiffany Blvd, Rocky Mount More ...

Is Halloween good, evil or indifferent?
$6 billion is nothing to sneeze at.
That's how much money Halloween is said to generate in the U.S. economy, making it second only to Christmas in financial impact among holidays. So with that much money at stake, we know it is a significant topic.
With that being said, where does Halloween fit in morally, spiritually or otherwise in society? More ...
Mike Brantley
Hey couponers! Please stop stealing from us!
I love a bargain. Who doesn't? But the latest extreme couponing craze seems to be affecting more than the consumers' pocket books. Seems some of the couponers are outright stealing from area newspapers to multiply their savings at the check out.
Daily newspapers are getting hit really hard. As a matter of fact, I've noticed recently if you want to purchase a Sunday edition, you have to go inside the store and ask for it due to the high theft from newsstands and counter sales. Some stores are having to hide the papers behind the counter. More ...
Jo Anne Cooper
Support local events and businesses this Halloween!
Halloween is just a few days away and there are lots of local events going on to keep both young and old occupied.
Nash Arts has brought back its Haunted Walk and if you are looking for something to get your heart rate going then this is it. I attended it the first year with Allen and two of our friends. More ...
Amanda Clark
Backward Glances
JUNIOR HIGH CHAMPS – This photo originally published in The Graphic June 8, 1976. The Southern Nash Junior High baseball team ended its 1976 season with a 6-3 victory over R.M. Wilson Junior High of Rocky Mount which brought them the area junior high league championship. More ...
A PICTORIAL LOOK INTO THE PAST

AROUND END. Rocky Mount's Omarion Coleman (left) carries the ball while being chased by Nashville's Hunter Robinson (12) and Jonathan Frye (66) during last Saturday's football matchup at Nash Central High School.

FINALS COUNTDOWN
ROCKY MOUNT -- Forty minutes wasn't enough to determine a winner -- and the Eastern North Carolina Football League Junior Varsity Champion for the 2011 season.
Host Rocky Mount and Nashville -- both with undefeated records coming in -- dueled through four quarters of football last Saturday, with an emphasis on defense. More ...
GEOFF NEVILLE, Graphic Sportswriter

CATCH YA LATER. Nashville's Raymond Bulluck (with ball) runs past a pair of Rocky Mount defenders during last Saturday's Eastern North Carolina Football Leaue varsity game, which was staged at Nash Central's The Dawg Pound.

Nashville's Varsity A Winner
ROCKY MOUNT -- Two plays was all it took for the Nashville Hornets to take control of their Eastern North Carolina Football League varsity finale last Saturday against Rocky Mount.
On the second snap from scrimmage, Hornet standout Kedrick Bell took a handoff and sped away 47 yards for a touchdown that gave Nashville the lead for good. More ...
GEOFF NEVILLE, Times Sportswriter
Bulldogs advance on court
WILSON -- Nash Central's Dynamic Sister Duo of Randi Price and Kaley Price rolled to the doubles championship at last weekend's Class 3-A East Regional Girls Tennis Tournament, which was held at the Barton College Courts.
In last Saturday's finals, the Prices defeated C.B. Aycock's Brooke Barfield and Ashton Walker by a score of 6-2, 6-3. More ...
Staff Reports
'Dogs Edged By Hunt
WILSON -- Every statistic in the book went Nash Central's way last Friday night in its football fight with Wilson Hunt for the Big East Conference lead -- except for the final score.
The Bulldogs more than doubled the Warriors on offense (378 yards to 175) and punted just once all night. But key turnovers and penalties, categories Nash Central also led the evening in (two to zero in turnovers; flagged 11 times to four), were the costliest as Hunt prevailed 23-21 at Warrior Stadium. More ...
CHARLES ALSTON, Graphic Correspondent
NCWC stopped by Christopher Newport
NEWPORT NEWS, VA. -- The Battling Bishop football team of North Carolina Wesleyan College fell to Christopher Newport by a 51-33 score in front of more than 6,100 fans at CNU's Pomoco Stadium last Saturday night.
Junior Dwayne Hollis recorded a 96-yard kickoff return for a touchdown, and freshman Jacques Alston tallied three rushing scores, but Wesleyan was unable to overcome five critical turnovers on the evening. More ...
Staff Reports
Wolfpack recruiting class is recognized
RALEIGH -- Baseball America has ranked NC State's current 13-man crop of new players as the fourth best recruiting class in the country, the magazine announced Thursday.
The Durham-based publication, which specializes in player development and the Major League Baseball draft, gives extensive coverage to minor league, college and high school baseball.
More ...
Staff Reports

NASH COUNTY ROOKIE TEAM

'Birds wrap up campaign
ELM CITY -- Nash County's Firebirds concluded regular season action in the Eastern North Carolina Football League last Saturday with a road tip to tangle with the Sharpsburg Gators at Elm City Middle School.
Here is a look at each of the contests: More ...
Staff Reports
Grid clubs ready for finales
NASH COUNTY -- Few would ever have thought that the Wilson Fike-Wilson Hunt football season finale would be this important.
After all, Hunt was picked to finish first in the Big East Conference in the coaches' preseason poll. Fike was voted to tie for last place with Rocky Mount. More ...
CHARLES ALSTON, Graphic Correspondent
SUPER SIXTY
Nashville's Tyshun Green (left) tries to get past a pair of Rocky Mount players during last Saturday's Eastern North Carolina Football League matchup. More ...