Subscribe/Access
Advertisements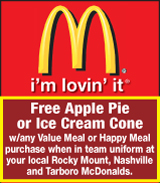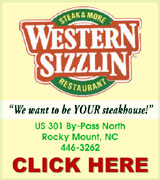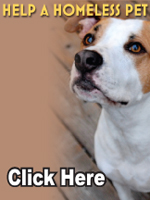 Sections
Member Options
Back
Bell times change at area schools
Some Nash-Rocky Mount students will see new bell times as they enter the 2011-2012 school year.
According to Mark Strickland, Nash-Rocky Mount Schools Special Assistant for Auxiliary Services, the time adjustments will greatly increase transportation efficiency and maintain maximum service levels for students. More ...
Amanda Clark, Graphic Staff Writer
Joe Wilson honored at Jack Laughery Park
Family, friends and fellow veterans gathered at the Rocky Mount Veterans Memorial at Jack Laughery Park on Monday morning to pay tribute to Joe Wilson, who served his country for three years in the United States Navy.
The Joint Veterans Committee honors a deceased veteran from Nash or Edgecombe County each month with a flag raising at the park. Wilson passed away in December 2010. More ...
Amanda Clark, Graphic Staff Writer
Bibles, Badges and Business
It was around two years ago that Reverend Thomas Green realized local clergy and law enforcement didn't know one another. Soon after, local pastors, law enforcement officials and business owners began meeting to see what they could do to give citizens in the Twin Counties a better quality of life. More ...
Amanda Clark, Graphic Staff Writer
Checkpoint nets 47 local traffic charges
Nashville Police held a DWI checkpoint on Saturday night that resulted in 47 people being charged.
Officer Phillip Spivey said the checkpoint was one of two the department tries to hold each year.
"We try to do two a year," Spivey said. "Usually we try to have one the first part of the year and one the latter part of the year." More ...
Amanda Clark, Graphic Staff Writer

GOLF TOURNEY – Ray Goodwin, Boys & Girls Club of Nash/Edgecombe Counties Board Member, chauffeurs Danny Talbot during the golf tournament held Saturday in Rocky Mount.

Phil Ford Golf Tournament deemed successful
Twenty-three celebrities made their way to Rocky Mount on Friday and Saturday to support the fourth annual Phil Ford Golf Classic.
The event kicked off on Friday night with a Gala, which honored Danny Talbott. Talbott was a three-sport athlete at Rocky Mount Senior High School who led each of his teams to a 4-A State Championship. Talbott went on to play for the University of North Carolina at Chapel Hill. More ...
Amanda Clark, Graphic Staff Writer
TROOP 76 CLEANS UP
Nashville Scouts from Troop 76 came out to Nashville Elementary on Saturday morning to clean up the grounds around the mobile units. Pictured in the above photo, Samuel Smith cleans leaves off the roof of one of the mobile units. More ...

NASHVILLE POLICE BRIEFS
Timothy Michael Dean - 8/2/2011 - charged with violation of a domestic violence protective order
Anna Katherine Wall - 8/3/2011 - charged with simple possession of a schedule II controlled substance, possession of drug paraphernalia and possession of marijuana up to 1/2 ounce
Phillip Batchelor - 8/9/2011 - charged with larceny More ...
Staff Reports
Phil Ford Golf Tournament pics, 1
Former UNC Football Player Octavius Barnes (third from left) takes a minute to pose with his team, which was sponsored by Boddie Noell, on Saturday during the Phil Ford Golf Tournament. Pictured (L-R) is: Bob Crumley, Terry Lewis, Octavius Barnes, Debbie Powell and Larry Williams. More ...
Graphic photos by Amanda Clark
Phil Ford Golf Tournament pics, 2
Tony Orr, Director of Operations for the Boys and Girls Club of Nash/Edgecombe Counties, (at right), chauffeurs Rasheed Wallace (at left) around on Saturday during the Phil Ford Golf Tournament. Wallace is a former UNC and NBA Basketball Player. More ...
Graphic photos by Amanda Clark
Alton, Walker unite in marriage
Kathryn Lea Alton and Adam Lewis Walker were married Saturday, April 9, 2011 at the North Hills Club in Raleigh. The officiating minister for the 4 p.m. ceremony was Rev. Barbara Lodge.
The bride is the daughter of Jeffrey Alton and Kimber Alton-Patrum of Greensboro.
The groom's parents are Larry and Patsy Walker of Spring Hope. More ...

ENGAGED
Margaret and George Battle of Franklinton announce the engagement of their daughter, Jennifer L. Battle, to Willenn D. Brinkley, the son of Alice Dunston and Willie Baines of Nashville. The wedding will take place August 20 at Word Tabernacle Church, Rocky Mount. More ...

ENGAGED
Mr. David Knight and Ms. Joan Knight of Rocky Mount announce the engagement of their daughter, Latina Knight of Rocky Mount to Te'Borris Antwon Cooper of Rocky Mount, the son of Mrs. Veronica Adkins of Nashville and the grandson of Mr. and Mrs. James and Dorothy McCowan of Rocky Mount. More ...

BIRTH ANNOUNCEMENT
Jennifer and William Evans are proud to announce the birth of their son, Mason Wright Evans, born Dec. 2, 2010 at Nash General Hospital in Rocky Mount. He weighed 6 pounds, 7 ounces and was 19 inches long.
Maternal grandparents are Teresa Robbins and Jackson Williams. Paternal grandparents are Kathy Evans and Bambi Evans. More ...

Junior volunteers spend summer at Nash Health Care
From pushing the candy cart for the Thoughts of You Gift Shop to scanning documents for the Human Resources Department, 44 Junior Volunteers spent their summer helping out at Nash Health Care.
"We have had a wonderful group of Junior Volunteers this year," said Volunteer Director Judy Woelke. "They were willing to do whatever was asked of them and many even came in on their days off to see if they could help." More ...

MOUNT ZION FWB CHURCH NEWS
Brother Bob Watkins welcomed everyone to Sunday school. We had 91 in attendance. Brandon Bass read the scripture verse for today. I had placed a basket of pretty zinnias on the communion table in memory of Catherine Bass' birthday. More ...
ROSALENE BASS
PEACHTREE COMMUNITY NEWS
"The Only Thing That Matters is Knowing Jesus Christ", was Pastor Whitehouse's sermon title on Sunday morning. It was based on Galatians 5: 1-12. Paul was exhorting the new Christians at Galatia to stand firm in their belief. A church should be a hospital for sinners, not a Country Club for Christians. The choir sang "He Touched Me" under the direction of the pastor. The sanctuary flowers were given by Amy and Robert Sykes. More ...
BARBARA HARDISON
RED OAK NEWS
Bill Viel and his wife Linda visited Red Oak Baptist Church on Sunday, Aug. 14 to promote Christmas in August. Bill and Linda are North American Mission Board missionaries living and serving in Rocky Mount and are featured as recipients of Christmas in August gifts this year. More ...
SUZY PEARCE
Brooklyn Community News
The Brooklyn Area Community Watch and Special Youth Day Committee would like to extend our appreciation and thanks to the volunteers, parents and all those who participated in our Annual Youth Day on Saturday July 16th at Glover Park.
More ...
LENA SESSOMS
Word for the week
The Good News about Jesus Christ speaks about the  forgiveness of sins. Are we sinners? The Bible declares, "There is   no distinction; for all have sinned" (Romans 3:22-23). If this is true, we deserve punishment for our sins. In the   end, death is the penalty for all sin.
More ...
DENNIS PRUTOW
BEULAH COMMUNITY NEWS
We need to thank God for our "Showers of Blessings" over the weekend. I'm sure there were those who preferred a sunny weekend but God always knows what we need most. Remember to thank Him for His blessings. More ...
WILMA ENROUGHTY
EPHESUS NEWS
Sunday's worship service began with Michaela Bauer providing special music as she sang "The Lord Bless You and Keep You".
Guest speaker, Joe Lively, led the worship service with the message from Galatians 1:6-9. As Paul proclaimed in his letters to the Galatians, there is only one gospel and it never changes. More ...
DEBBIE PHILLIPS
GROUNDBREAKING
A groundbreaking ceremony was held on Friday, August 5 for the new Middlesex-Bailey Park. Construction on the new park has already begun. Pictured are Bailey and Middlesex Mayors and Town Boards. More ...

Achievement Award
The Nash Heart Center was honored with the Get With The Guidelines Silver Performance Achievement Award from the American Heart Association in recognition of its collaborative work to aid those with heart failure. Ronald L. Cromartie (second from left) senior quality consultant with the American Heart Association, presents the Get with the Guidelines Silver Performance Achievement Award to the Nash Heart Center. More ...

Big roosters
Nashville resident Linda Braswell got these two roosters this past Easter and said they haven't stopped growing since she got them. Braswell said the roosters are now as big as turkeys and can't stand up for long periods of time because their bodies are so big. More ...

Children's show made the right decision
Like many people in their 30s and 40s, I grew up watching Sesame Street. And of course, two of my favorite characters were Bert and Ernie.
If you haven't been a child, or if you haven't parented a child in the last 30 years or so, Bert and Ernie were two of the muppets on the show that still appears on Public Television. Bert and Ernie have been mainstays for years as well as roommates. More ...
Mike Brantley
Thirty-something sure has changed things
So last year around this time, I was celebrating the big 3-0, which means this year, I celebrated, well I'm sure you can add so let's just not say the actual number. It's still too painful for me to admit.
The fact is, I'm getting older.
I've noticed that since the number 3 became a part of my age, there have been some changes. More ...
Amanda Clark, Graphic Staff Writer
Citizen shares environmental concerns of poultry plant
With the Sanderson Farms poultry processing plant potentially locating in Nash County, I have serious concerns if Rocky Mount can maintain the quality of its touted "Best Tasting Drinking Water in North Carolina." The danger will come from nutrient overloading of our surface and ground water. This is how it works: More ...
Letters to the Editor:
Backward Glances
This photo originally published in The Graphic September 19, 1974. Kindergarten students in Mrs. Verna Barnhill's class at Nashville Elementary School listen to a record. Graphic photo by Dixon. More ...
A PICTORIAL LOOK INTO THE PAST

REPEAT THE PROCESS. Look for this scene to happen many times this season as Southern Nash's Terron Huffman breaks away from a defender as part of last Friday night's action at the Wilson Fike Jamboree.

SNHS' EARLY TESTS
WILSON -- Familiar foes with not-so-familiar faces will be on display Friday when Southern Nash opens regular season football action with a renewal of the Sweet Potato Bowl against the SouthWest Edgecombe Cougars.
The long-time rivalry was temporarily halted two campaigns ago with the demise of the NEW-6 Conference. More ...
GEOFF NEVILLE, Graphic Sportswriter

A STRICKLAND SMASH FOR NCHS. Nash Central's Brittani Strickland (right) sends down a kill for the Lady Bulldogs during their season-opening volleyball match on Monday afternoon against the host Bunn Ladycats in Franklin County.

Bulldogs Stopped By Bunn
BUNN -- A lesson learned translated into a victory earned Monday for the Bunn Ladycats against Nash Central in the regular season volleyball opener for both teams.
But it wasn't easy for BHS as veteran head coach Henry Jones decided to sit out two starters for the first game after they were late for the match. More ...
GEOFF NEVILLE, Graphic Sportswriter
Northern spikers prepared
RED OAK -- Northern Nash High School began its 2011 volleyball slate on Tuesday at home against the Bunn Ladycats.
Northern's complete ledger is as follows, with home events listed in CAPS: More ...
Staff Reports

FANCY FOOTWORK. Daniel Cervantes works on his dribbling skills for the Northern Nash High School boys soccer squad during a recent practice session on the NN campus in Red Oak.

NNHS ready for season
RED OAK -- In an uncharacteristic development, Northern Nash's boys soccer team failed to reach the Class 3-A State Playoffs for the first time in over a decade in 2010.
NNHS head coach Joe McCarthy hopes that's an aberration and not a trend as the Knights get into the swing of things this fall. More ...
GEOFF NEVILLE, Graphic Sportswriter
Football season opens Friday
NASH COUNTY -- The 2011 high school football season will get underway Friday as all four Nash County teams will hit the field.
Game time for all four contests is 7:30 p.m. More ...
CHARLES ALSTON, Graphic Correspondent
Prep grid games to be televised
CHARLOTTE -- A new season of Time Warner Cable's Game of the Week kicks off Friday with more games and the best high school football matchups from across the state.
Along with great competitions in Charlotte, Raleigh, Fayetteville, Wilmington and Newport, Time Warner Cable is also featuring the best in North Carolina private school rivalries.
More ...
Staff Reports
UP AND OVER FOR NC
Nash Central hitter Precious Griffin (right) attempts a kill over Bunn'a Tainasha Vines during Monday afternoon's high school volleyball matchup at the Bunn Dome. More ...

LOOKOUTS CLAIM CROWN
WORLD SERIES CHAMPS. The Carolina Lookouts 12-Under Girls Fast-Pitch Softball Team recently went to Myrtle Beach to take part in the 2011 WFC A Class World Series. The Lookouts dropped only one game at the event and won the World Series. More ...

Mudcats blast Biscuits at home
ZEBULON -- Carolina's Pedro Villarreal tossed his first complete game of his 50-start career, shackling the Montgomery Biscuits with a four-hitter as the Mudcats evened their series with the Biscuits thanks to a 6-2 victory at Five County Stadium on Sunday afternoon in a Class AA Southern League diamond event. More ...
Staff Reports
HOLD ON TIGHT
Louisburg High School wide receiver Jordan Perry tries to avoid a Southern Nash tackle attempt during last Friday night's action at the Wilson Fike Football Jamboree. More ...

SHIRLEY FAITHFUL CREEKMORE
Funeral services for Shirley Faithful Creekmore, age 71, were held at 2 p.m. Tuesday, August 16, 2011 at Cornerstone Funeral Home Chapel with the Rev. Gerald Parker officiating. Burial followed at Rocky Mount Memorial Park. More ...

LOUIS JOSEPH "BUD" HEFFNER, II
Louis Joseph "Bud" Heffner, II, 75 died Saturday, August 13, 2011. He was born March 8, 1936 in Erie, PA son of the late Louis J. and Erna Wiedeman Heffner. He was also preceded in death by a brother, Charles Heffner. More ...

MATTIE RUTH PRIDGEN WILLIAMS
Mattie Ruth Pridgen Williams, 81, of Rocky Mount, died Thursday, August 11, 2011, at Nash General Hospital. She was born in Nash County, June 16, 1930, daughter of the late Ben and Pearl Narron Pridgen. More ...

SKIP MOSS
Skip Moss, 62, passed away at his home on Wednesday, August 10, 2011. More ...

VICTORIA P. JOHNSON
Victoria P. Johnson age 86 passed away on Friday, August 12, 2011 at Nash General Hospital. She was born February 8, 1925 to the late Roscoe and Cuzzie Pope of Johnston County. More ...

MAE B. RUDD
WHITAKERS – Mae B. Rudd, 85, of Whitakers, died on Thursday, August 11, 2011 at Nash General Hospital in Rocky Mount. Funeral services were held at 1:00 p.m., on Sunday, August 14, 2011 at Morning Star Church of Christ in Rocky Mount. More ...

KATIE VIVIAN JENKINS
ROCKY MOUNT - Katie Vivian Jenkins, 75, of Rocky Mount, died on Saturday, August 6, 2011, at South Village Nursing Center in Rocky Mount. More ...

WILLIAM WATSON HINES
MANHATTAN, NEW YORK- William Watson Hines, III, 83, formerly of Rocky Mount died August 2, 2011. Funeral Services were Friday, August 12 at Mount Pisgah Presbyterian Church at 11 a.m. Rev. Raymond Privott officiated. More ...

MARY LOUISE MCKINNON
ROCKY MOUNT - Mary Louise McKinnon, 61, of Rocky Mount, died on Saturday, August 6, 2011, at Nash General Hospital in Rocky Mount. More ...

DORCAS MARIE PROCTOR
Dorcas Marie Proctor, 65, of Fayetteville, formerly of Rocky Mount, passed away on Friday, August 12, 2011. Funeral arrangements are incomplete at this time. More ...