Subscribe/Access
Advertisements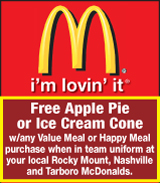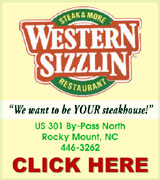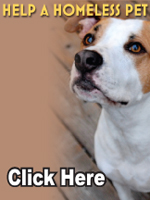 Sections
Member Options
Back
County approves Red Oak water study
Nash County Commissioners agreed on Monday to move forward with funding a study that will determine the feasibility of providing a water system to serve the Red Oak area.
The study will consist of a customer recruitment campaign, preliminary engineering report and environment assessment at a cost of $87,000. Forty thousand of that comes from a NC Rural Center grant while the remaining $47,000 will come from matching Utility Funds. More ...
Amanda Clark, Graphic Staff Writer
Nashville to give grants for awnings
Downtown Nashville businesses that didn't participate in the first round of awning and facade grants will get a second chance, after council members agreed Tuesday night to reopen the process.
With the close of Nashville's Downtown Redevelopment project, Town Manager Preston Mitchell said in a memo that there is money left in contingency funds that can go towards the awning and facade grants. Any businesses that didn't participate in the project before can now resubmit an application. More ...
Amanda Clark, Graphic Staff Writer
Nash stalls on regional plan
Nash Commissioners delayed moving forward with approving a memorandum of understanding between the City of Rocky Mount, Nash County and Edgecombe County for a visioning and strategic planning process until they can get a better understanding of how the project will benefit Nash County. More ...
Amanda Clark, Graphic Staff Writer

Tonya Braswell and Laura Hoarty in New York before Braswell's makeover. (Contributed photo)

Braswell goes Live with Regis & Kelly
A pair of leopard print high heel shoes sit on Tonya Braswell's mantle in her Red Oak living room home. The shoes remind her of a recent trip to New York and the ambush makeover she received on "Live with Regis and Kelly." But the shoes also tell a story of friendship.
Braswell was featured on Live with Regis and Kelly last Tuesday, July 26 as part of their ambush makeover series. More ...
Amanda Clark, Graphic Staff Writer
Bailey murder still under investigation
A Bailey man has been charged with first degree murder in connection with the homicide of a 21-year-old whose body was found in the woods behind a residence.
Trey Lee Emerson, 21, was charged in the murder of Michael Dale Morrisette, Jr. after deputies were called to investigate a possible assault at a home on White Oak Hill Road in Bailey. More ...
Amanda Clark, Graphic Staff Writer
Flyover nets more than 200 marijuana plants
Over 200 marijuana plants were discovered at several locations in Nash County last week during eradication efforts by the Sheriff's Office.
Members of the Nash County Sheriff's Office, along with the North Carolina State Highway Patrol and National Guard, conducted a flyover last Monday, July 25. More ...

Area mourns passing of former Rocky Mount mayor
Dedicated.
That's how former Nashville Mayor Warren Evans will remember former Rocky Mount Mayor Frederick E. Turnage, who passed away Sunday following a bout with pancreatic cancer. Turnage was 75 years old.
Turnage's service to the City of Rocky Mount began in 1971, when he was elected to the City Council. More ...
Amanda Clark, Graphic Staff Writer
Nash to replace welcome signs at cost of $27,500
The North Carolina Department of Transportation will replace six "Welcome to Nash County" signs that are in disrepair.
Nash County Commissioners agreed to fund the replacement of the six signs at their regular board meeting on Monday morning. The cost of replacing the signs will be $27,500 and will be paid from the TDA Economic Development line item. More ...
Amanda Clark, Graphic Staff Writer
NASHVILLE POLICE BRIEFS
ARRESTS
Jennifer Elaine Richardson - 7/14/2011 - charged with a domestic violence protective order violation
Kenyatta Sorrell Brake - 7/16/2011 - charged with possession of marijuana and resisting a public officer
Sean Hunt - 7/17/2011 - charged with simple assault and resist and delay More ...


Nashville Mayor Donald Street (left) installs new chamber president Bruce Daughtry (center) and new vice-president Larry Taylor (right) at the chamber's annual membership meeting held last week.

Chamber starts new year
The Nashville Chamber of Commerce held its annual membership meeting last Tuesday afternoon to kick off its new fiscal year by installing new board members and officers.
Bruce Daughtry of Valentine Law Firm will take the helm as president of the chamber this year. Larry Taylor, a Nashville town council member and Nash County Sheriff's Office Deputy, will serve as the board's vice president. More ...

Police search for robbery suspect
Nashville Police are still looking for the man suspected of robbing the Nashville Walmart in June.
Police say an armed gunman walked into the garden department around 9 p.m. on June 29 and demanded money from the cashier. He then made his escape on foot.
The man, described as a black male, around 6'6", with a thin to medium build, was last seen walking in the direction of the State Employees Credit Union, which is next to the store. More ...
Amanda Clark, Graphic Staff Writer
Wilson appeals judge's decision on poultry plant
Attorney T.C. Morphis, who represents the City of Wilson in controversial Nash County zoning issues, announced last week that Wilson is appealing two recent court decisions rendered by Judge Russell Duke. The appeal was filed on July 26th. However, Nash County attorneys feel that it will likely be six to 12 months before the appeal is heard. More ...
Amelia Harper, Graphic Corresondent
Phil Ford Golf Classic and Gala is August 12-13
The Boys and Girls Clubs of Nash/Edgecombe Counties is holding its fourth annual Phil Ford Celebrity Golf Classic August 13 and a Gala on August 12. The event hosted by Rocky Mount native, UNC Chapel Hill basketball icon and former NBA superstar, Phil Ford, will support the Boys & Girls Clubs of Nash/ Edgecombe Counties.
More ...

Local students earn UNC degrees
A total of 5,479 students graduated from the University of North Carolina at Chapel Hill in May 2011.
Of that number, 3,463 received bachelor's, 1,141 master's, 214 doctoral and 600 professional degrees. More ...

Lymphedema support group offered
Lymphedema is a condition caused by blockages in the body's lymphatic system. This blockage hinders the drainage of lymph fluid, which causes swelling in arms or legs, making even the simplest tasks painful and difficult. Lymphedema may arise as the result of cancer or cancer treatment. More ...

Golden East Crossing celebrates 25 years
Golden East Crossing Mall will celebrate its 25th anniversary on Saturday, August 6th, with a variety of events including a pig pickin' birthday bash on Saturday, August 6 from 12 - 6 p.m.
Golden East, located in the 'heart' of the retail shopping hub of Rocky Mount, boasts 575,606 square feet and is home to over 75 stores, businesses and services. More ...

NEW PRINCIPAL
WELCOME TO NASHVILLE! – Little Malachi Brake and Nicole Johnson meets Margaret Sharpe, the new principal at Nashville Elementary during a meet and greet held at the school last week. Malachi will enter kindergarten at Nashville Elementary this year. More ...

PEACHTREE COMMUNITY NEWS
The area was blessed on Sunday with a wonderful rain of about 2 inches. The Peachtree Church worship hour was opened with a presentation by the children with some of the things they learned in Vacation Bible School. They sang "Lord, I Lift Your name on High". They recited Bible verses and sang "God With Us". More ...
BARBARA HARDISON
MOUNT ZION FWB CHURCH NEWS
Brother Robert Tyner was acting Sunday School Superintendent today in the absence of Brother Bob Watkins. He welcomed everyone. We had 85 in attendance. Alex Marlowe read the verse for today. Jason Modlin prayed the dismissal prayer. More ...
ROSALENE BASS
RED OAK NEWS
The Mexico missions team from Red Oak Baptist Church returned home safely on Sunday morning, July 31! They were all very excited and everyone looks forward to hearing about their adventures.
Madison Davis, Charles and Brenda Davis' grandaughter, sang a beautiful rendition of "How Great Thou Art" during the morning worship service on Sunday, July 31. More ...
SUZY PEARCE
EPHESUS NEWS
Praise the Lord for the rain! What a blessing it was to spend Sunday afternoon listening to the rain!
Sunday service began with Alexis Barrett providing special music as she sang "The Revelation Song".
More ...
DEBBIE PHILLIPS
Word for the week
Are you weary from the daily drudgery of work at the office or from keeping house? Are you laden with care, financial or otherwise? Do you have a heavy heart or a burdened conscience? Jesus Christ says to you, "Come to me, all who are weary and heavy-laden, and I will give you rest. Take my yoke upon you, and learn from Me, for I am gentle and humble in heart; and you shall find rest for your souls. For My yoke is easy, and My burden is light" More ...
DENNIS PRUTOW
BEULAH COMMUNITY NEWS
Well friends, its that time again. Please mark your calendars and attend our monthly fish fry this Friday night from 5-8 p.m. at the Beulah Church of Christ annex on Reges Rd. We look forward to seeing you for fellowship and great food. The rain over the week-end makes the temperature seem a little better. We pray everyone will be careful in this hot weather. Stay inside as much as possible. More ...
WILMA ENROUGHTY
Urban Legends book is quite entertaining
They say an education that rocks your foundation of knowledge and makes you think in ways you've never thought before is about the best education you can experience.
I can agree with and say that East Carolina University offers that in spades.
As I work towards a master's degree in English, I've had many moments – just through the first half of this journey– that have made me wonder, "How can I be this age and not read/learned/known that?" More ...
Mike Brantley
NCAF makes a huge difference in its first year
A lot can get done in a year. Just ask Carol Vierela and Nash County Animal Friends (NCAF).
It's hard to believe that only a year has went by since Carol formed NCAF, especially if you look at everything that's been accomplished.
There's been countless number of animals saved through the networking and just plain 'ole hard work of members of NCAF and other local animal groups.
More ...
Amanda Clark - 1 opinion posted
Organ donors give life a second chance
As many of you know my husband, John, died two and a half years ago from a fatal fall. Within a few minutes I had to make some very important decisions, one being John was an organ donor. Questions were coming from every direction, but I knew John wanted to be an organ donor for sure. More ...
Letters to the Editor:
Hospice patient praises program
In this time of so much political rhetoric I want to recognize a use of tax money that all of us can be proud of - Republicans, Democrats or Independents. That is hospice of Nash General. More ...
Letters to the Editor:
Please contact your legislators about college mergers
Nash Community College is on the list of colleges the Efficiency Study recommended for merger. Nash Community has worked closely with a local economic development team to create customized training in various fields, including life sciences, food processing and advanced manufacturing. More ...
Letters to the Editor:
Backward Glances
This photo originally published in The Graphic September 5, 1963. Bill Alsup, assistant football coach for the Blue Flames, shows three players their blocking assignments in preperation for the opening game at Oxford. More ...
A PICTORIAL LOOK INTO THE PAST
Nash County Animal Friends' Notebook
I saw the following posted on the net and decided to share this with you. If you do have room in your home and heart, we are getting way too many puppies and kittens in the Shelter. They do not have to die! You can save them, but please…only if you spay or neuter them. A fixed pet is a better pet. Plus their babies won't end up in the Shelter! More ...
Carol Vierela, Nash County Animal Friends

QUICK TO THE FINISH. Nash Rec's Hannah Grant completes her race as part of last Saturday morning's Nash-Halifax Swim League Champinships, which were staged at the Roanoke Rapids Aquatic Center.

NR'S HISTORY LESSON
ROANOKE RAPIDS -- Another chapter has been added to the Nash-Halifax Swim League history book -- and once again it featured a happy ending for Nash Rec.
Long-time powerhouse Nash Rec collected yet another team crown during the annual N-HSL Championships, which were held last Saturday morning at the Roanoke Rapids Aquatic Center. More ...
GEOFF NEVILLE, Graphic Sportswriter
Rick's Huge Honor
RED OAK -- Some coaches wait their entire careers for the call to participate in a North Carolina East-West All-Star Game.
For Northern Nash's Rick Ruffin, it took 28 years, so he wasn't about to fail to cherish the moment.
Ruffin took part in this year's annual E-W Boys Basketball All-Star Game, which was held in July at the historic Greensboro Coliseum. More ...
GEOFF NEVILLE, Graphic Sportswriter
Bardin to join the state HOF
CHAPEL HILL -- Rosalie Bardin has received one of the highest honors that can be bestowed upon a North Carolina high school coach.
Bardin, the legendary former Southern Nash coach and administrator, has been selected to the 2011 Class of the North Carolina High School Athletic Association Hall of Fame. More ...
Staff Reports
WAITING THEIR TURN
(L to R) Birchwood's Connelly Miller and Nash Rec's Kara and Anna King check out the in-pool action during last Saturday morning's Nash-Halifax Swim League Championships. The annual event was held at the Roanoke Rapids Aquatic Center. More ...

NASH REC HIGHLIGHTS, 1
CHAMPIONSHIP EFFORT. Among the Nash Rec competitors at last Saturday's Nash-Halifax Swim League Championships were Emilie Agan. More ...

NASH REC HIGHLIGHTS, 2
CHAMPIONSHIP EFFORT. Among the Nash Rec competitors at last Saturday's Nash-Halifax Swim League Championships were Caroline Forrester. More ...

Cash earns E-W position
ROCKY MOUNT -- Nash Central's Terri Cash will make history next summer as part of the annual North Carolina East-West All-Star Games in Greensboro.
Cash will serve as an assistant coach for the East Team in the girls basketball game at the Greensboro Coliseum. More ...
GEOFF NEVILLE, Graphic Sportswriter
Mudcats edged at Huntsville
HUNTSVILLE, ALA. -- Steffan Wilson hit a solo homer in the seventh inning to snap a scoreless game, leading the Huntsville Stars to a 1-0 victory over the Carolina Mudcats at Joe Davis Stadium on Sunday night in a Class AA Southern League diamond showdown. More ...
Staff Reports
County Line boasts tight races
ELM CITY -- After scorching temps all week and another 100+ day last Saturday, the fans still piled into County Line Raceway for a fun-filled night of action and letting their kids ride on the race cars.
With a smattering of lightning outside of turn 1, the first feature, the Super Stock 4's, would line up and see Brian Medlin out front beside Jason Horne on the front row. More ...
Staff Reports
A HUGE NIGHT FOR NICK
EAST-WEST GRIDIRON HEROICS. Southern Nash's Nick Rogers was an offensive lineman for the East Team at the recent East-West All-Star Football Game at Jamieson Stadium in Greensboro. Rogers earned a captainship for the East roster, which meant he went out to midfield before the game for the coin flip. Above, he is shown after the contest with SNHS football coach Brian Foster. More ...

Football radio sked finalized
NASH COUNTY -- Once again WZAX-FM 'Jammin 99-3' will serve broadcast area high school football games on Friday night this fall.
The offical schedule has been released, with the campaign beginning Aug. 19 when Northern Nash hosts Wilson Beddingfield at Death Valley in Red Oak. More ...
Staff Reports
Pickette takes over for Capps
ROCKY MOUNT -- It's hard to replace a legend.
So Rocky Mount High School did the next best thing when it came to Bernie Capps -- tab his understudy!
Capps, who served the school for 39 years as its head athletic trainer, stepped down from his post at the end of the school year in June. More ...
CHARLES ALSTON, Graphic Correspondent / Submitted photos by David Hahula
BIRCHWOOD HIGHLIGHTS, 1
GREAT JOB BY BIRCHWOOD. Among the Birchwood Country Club competitors at last Saturday's Nash-Halifax Swim League Championships were Karly Hudkins. More ...

BIRCHWOOD HIGHLIGHTS, 2
GREAT JOB BY BIRCHWOOD. Among the Birchwood Country Club competitors at last Saturday's Nash-Halifax Swim League Championships were Amanda Coats. More ...

SHAMEKA N. BATTLE
TARBORO - Mrs. Shameka N. Battle, 29, of Tarboro, died on Thursday, July 21, 2011, at Nash General Hospital in Rocky Mount. More ...

ELIJAH A. BROWN
ROCKY MOUNT - Mr. Elijah A. Brown, 32, of Rocky Mount, died on Saturday, July 23, 2011 at Nash General Hospital in Rocky Mount. More ...

IRY M. MCLAURIN
ATLANTA, GEORGIA - Iry M McLaurin, 95, formally from Rocky Mount died July 16, 2011. Funeral services were Saturday at Ebenezer Baptist Church at 11:00 am. Evangelist Emmal Pearl Curry officiated. Burial was at Garden of Gethsemane. Viewing/visitation was Friday from 4 to 7pm.
More ...

ALVIN "CURT" MORGAN
NASHVILLE - Funeral services for Alvin "Curt" Morgan, 68, who died Monday, July 25, 2011, were Sunday, July 31 at 1 p.m. at Castalia Baptist Church. Burial followed in Oakland Cemetery with Rev. Terry Stample officiating. More ...

SOPHIE MAE SCOTT
ROCKY MOUNT - Mrs. Sophie Mae Scott, 81, of Rocky Mount, died on Thursday, July 28, 2011, at Nash Rehabilitation and Nursing Center in Rocky Mount. More ...

LISA BOOTH WEAVER
Lisa Booth Weaver, 45, passed away Sunday, July 31, 2011. She was preceded in death by her mother, Mary Jo Booth and brother Russell Louis Booth III "Rusty", and infant son Kelly Jo Ferrell. More ...

BEN DOUGLAS WHITLEY
Ben Douglas Whitley, 66, died Friday, July 29, 2011. He was born July 10, 1945 in Nash County son of Rachel Boykin Whitley and the late Aaron Whitley. He was also preceded in death by a brother, Michael Whitley and grand-daughter, Ashlyn Brooke Poole. More ...

BOBBY RAY WHEELER
Bobby Ray Wheeler, age 73 of Nashville passed away on July 28, 2011 at his home. He was born January 18, 1938 in Edgecombe County. More ...

JOHN FREDERICK EARL TURNAGE
John Frederick Earl Turnage, age 75, passed away Sunday, July 31, 2011. Born December 30, 1935 in Edgecombe County, he was the son of the late Clarence Earl Turnage and Stella Mae Davenport Turnage. More ...

HAROLD M. EDWARDS
Harold M. Edwards, 72, passed away, Wednesday, July 27, 2011. He was born January 28, 1939 in Nash County. Harold was the son of the late Will L. and Stella Joyner Edwards. More ...

CARL WESLEY PAGE
Carl Wesley Page passed away July 29, 2011. Born October 16, 1927, he was the the son of the late Ashley Vernie Page and Marvel Coley Page. More ...

MARY AMBLER DAWES NELMS
Mary Ambler Dawes Nelms, age 83 passed away on August 1, 2011 at her home in Rocky Mount. She was born October 22, 1927 to the late William Mack Dawes and Minnie Joyner Dawes. More ...