Subscribe/Access
Advertisements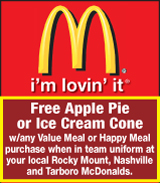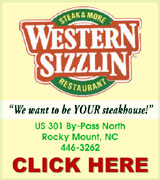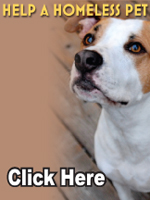 Sections
Member Options
Back
County approves redistricting map
Nash County Commissioners gave final approval Monday to a new district map. However, Nashville officials are not happy with the new districts, which continue to split the town between two districts. Nashville Mayor Donald Street and Councilwoman Louise Hinton both spoke before Nash County during the public hearing held on July 11. More ...
Amelia Harper, Graphic Correspondent
Universal Leaf cuts 300 seasonal workers
Three hundred seasonal employees at Universal Leaf won't be going back to work in September. The company said in a letter that the layoffs are in response to reduced customer demand.
The company filed a notice with the North Carolina Department of Commerce under the Worker Adjustment and Retraining Notification Act last Thursday. More ...
Amanda Clark, Graphic Staff Writer
Nash Health Care freezes employee pension plan
Nash Health Care System employees will soon see big changes to their retirement benefits since board members approved a hard freeze of the pension plan at last week's board meeting. The move will affect more than 1,800 employees of the NCHS system.
The hard freeze will go into effect at the end of the current year. No more funds will go into the pension fund, though eligible employees will be able to continue to draw from the current fund. More ...
Amelia Harper, Graphic Correspondent
BIG SUNFLOWER
Pete Whitley of Nashville had two volunteer sunflower plants to come up in his garden this summer. He said he planted sunflowers last year and these plants must have come back from the seeds of those plants. One of the plants produced this huge sunflower which measures 16" in diameter. More ...

Opinions are mixed on downtown makeover
The Town of Nashville has completed the long process of the downtown redevelopment and faces mixed reviews of the final product. Overall, most Nashville residents and merchants seem pleased with the result of the more than $1.1 million makeover. However, some feel that the project somewhat defeats one major goal of increasing downtown merchant sales. More ...
Amelia Harper, Graphic Correspondent
New School Superintendent takes helm
Dr. Anthony Jackson was officially sworn in this month as the fourth superintendent of the Nash-Rocky Mount School (NRMS) system. Nash County Superior Court Judge Quentin Sumner administered his oath of office.
Jackson replaces former superintendent Rick McMahon, who has retired. One main focus of the administration and board at the end of last school year was dealing with the budget reductions from the state. More ...
Michele A. Cruz, Graphic Correspondent

Batchelor

Nashville men jailed for growing marijuana
The Nash County Sheriff's Office arrested two Nashville men after discovering marijuana on one of the men's property.
The Narcotics Division of the Sheriff's Office located ten marijuana plants on July 5 in two separate plots in the area of Cabin Path Lane, off of Highway 58.
More ...
Amanda Clark, Graphic Staff Writer
Castalia considers care of historic cemetery
Castalia Mayor Ellene Leonard would like to see some effort made toward preserving the gravesite of Confederate Captain Adam Harrison, who founded the town in 1873. At the July 5 town meeting, Leonard proposed that the town erect a fence around the privately-owned family cemetery. More ...
Amelia Harper, Graphic Correspondent
Spring Hope town meeting to be held August 8
The Town of Spring Hope had to cancel its monthly meeting on Monday night due to the lack of a quorum. Commissioners Lee Bissett, Drew Griffin and Stanley Hawley were absent from the meeting.
Several citizens were scheduled to speak to the board during Monday night's meeting. One of the citizens, Robyn Perkerson, said she had come to thank the board and the police department for taking action to decrease activity around the L&L store. More ...
Amanda Clark, Graphic Staff Writer
Two Nash County bridges to get repairs
N.C. Department of Transportation Secretary Gene Conti has awarded a contract for bridge preservation work on one bridge in Edgecombe County, one bridge in Franklin County and two bridges in Nash County.
The $2.1 million contract was awarded to Precon Marine Inc. of Chesapeake, Va. Work can start as early as Aug. 1, and is scheduled to be finished by Nov. 30. More ...

Municipal candidate filing ends Friday
The filing season for the 2011 municipal elections will end on Friday and there are still many open seats to fill. Most filing so far has been by those hoping to retain their seats, but a few new names are popping up on municipal ballots. Those who wish to run in the 2011 election must have candidacy filing forms and fees submitted to the the Nash County Board of Elections by noon on July 15. More ...
Amelia Harper, Graphic Correspondent
BIRDMAN
Visitors of the Harold D. Cooley Library in Nashville were entertained by Birdman Dave Monday while he educated the audience about the ecosystem in the Rainforest and introduced his Parrot named Belle . Pictured Christina Whitley assists Birdman Dave with one of the demonstrations. Christina was visiting the library with the Kids For Christ group from Saint Hope Baptist Church in Spring Hope. More ...

Lancaster named Head of Lower School at RMA
Incoming Head of School at Rocky Mount Academy, Beth Covolo, has announced that her replacement as Head of Lower School will be Martha Lancaster. A National Board certified teacher, Lancaster joined the RMA faculty in 2010, after having taught in the Edgecombe, City of Rocky Mount, and Virginia school systems in music education, gifted education, and 4th and 5th grade regular education. More ...

American Legion Post 110 announces new officers (Pics, 1)
Larry Womack (far left) and James Ervin (far right) present a certificate of appreciation to Billie Baker (center) for the grant received from the DeLeon Carter Foundation to enhance patriotism in the community by the display of flags on the streets and in Forrest Hill Cemetery. (Contributed photo) More ...

Williams, Brown unite in marriage
Amber Dale Williams and Daniel Shane Brown of Spring Hope were married Sunday, June 5, 2011 in the grassy, oceanfront courtyard of the Islander at Emerald Isle. The officiating minister for the 6:30 p.m. ceremony was Rev. Clark Rounds. More ...

ENGAGED
Scott and Mary Lou Braswell of Rocky Mount announce the engagement of their daughter, Mary Scott Braswell to Douglas Allen Anderson of Hattiesburg, MS. He is the son of Hugh and Rinda Ponder and Larry Anderson Jr. of Tuscola IL. The wedding will take place on Sept. 10, 2011 at Nashville United Methodist Church. More ...

Area students receive degrees at UNC-Greensboro
GREENSBORO– Chancellor Linda P. Brady has announced the names of students who graduated from The University of North Carolina at Greensboro during the Spring 2011 semester. At the May 6 commencement, 2,512 students received degrees, including 1,701 undergraduate and 811 graduate degrees. More ...

ECSU announces academic list
Elizabeth City State University has announced its academic lists for the Spring 2010-2011 Semester.
Nash County residents named to the Chancellor's List include Shenella Haymon and Mahogany Joyner. More ...

Lucas earns degree
John William Lucas, a Wake Forest University student, received a Bachelor of Science degree in Accountancy from Wake Forest University, graduating with cum laude, during commencement exercises May 16. Indra K. Nooyi, chairman and chief executive officer of PepsiCo., delivered the 2011 commencement address. More ...

MILITARY NEWS
Air Force Reserve Airman Melvin E. Taylor graduated from basic military training at Lackland Air Force Base, San Antonio, Texas.
The airman completed an intensive, eight-week program that included training in military discipline and studies, Air Force core values, physical fitness, and basic warfare principles and skills. More ...

Moss earns scholarship
The Carolinas Credit Union Foundation (CCUF) awarded Olivia Moss of Spring Hope a Scholar Vision scholarship. Moss who is a member of LGFCU plans to attend North Carolina Wesleyan College.
The Scholar Vision Funds are a collection of funds and resources established to help credit union members in North and South Carolina achieve a higher level of education. More ...

UNC-Chapel Hill Dean's List
The University of North Carolina at Chapel Hill recognized 6,405 students for outstanding academic achievement through their selection for the Dean's List for Spring 2011.
Nashville residents named to the Dean's List include Brittney Akpobiyeri, Stephen Bishop, Phillip Ramautar and Andrew Votipka. More ...

EMPLOYEE OF THE MONTH
Judy Major has been selected as Nash County Department of Social Services Employee of the Month for June 2011. Judy is an Office Assistant IV in the Prevention unit and has been with the department for over 16 years. Judy is described as a person who cares for her job and other employees and always willing to lend a helping hand. More ...

85th annual North Carolina Debutante Ball announced
Thomas Grantham Fisher, Jr., president of the Terpsichorean Club of Raleigh, announced that invitations have been issued to the 85th annual North Carolina Debutante Ball. The event will be held in Raleigh on September 8th, 9th and 10th. The formal presentation of young ladies from across the state will highlight the weekend festivities. More ...

Nash County Courthouse phone numbers change
Effective June 1, 2011 the Nash County Courthouse phone numbers changed. Due to an updated statewide telephone system and a new statewide calling plan, many counties across the state are receiving updated phone numbers. More ...

Nash County Senior Center offers Heat Fan Relief Program
The Nash County Senior Center is participating in the Operation Heat Fan Relief Program. This year marks the 25th year for this summer fan distribution program in the state of North Carolina. The program has been managed by the Division of Aging and Health and Human Services since 1986.
More ...

Nash Wound Care Center earns national recognition
The Wound Care Center at Nash Health Care recently earned the Robert A. Warriner III, M.D., Center of Excellence award, which recognizes the center for outstanding quality standards over the past two years. The Center was awarded this prestigious honor by Diversified Clinical Services (DCS), Inc., the nation's leading wound care management company. More ...

TORNADO RELIEF
Ebenezer Pentecostal Holiness Church is collecting items to distribute to tornado victims across the nation. Volunteers will be on hand to accept donations Saturday, July 16 at 9 a.m. Refreshments will be provided. The church is collecting items such as paper towels, toilet paper, diapers, toothpaste, toothbrushes cleaning supplies and other toiletries. More ...

MOUNT ZION FWB CHURCH NEWS
There were 91 in Sunday school yesterday. We had several visitors and welcomed them all and all our regular members. I was able to attend and so was Mozelle Batchelor. Alex Marlowe read the Bible verse today. Flowers were given in memory of Luther and Nettie Manning by their families. More ...
ROSALENE BASS
PEACHTREE COMMUNITY NEWS
On Sunday morning Pastor Whitehouse chose as his sermon topic "Am I Willing to Hear the Truth Even When I Don't like It?" It was based on Galatians 4:17-20. Paul is writing to the Christians at Galatia and instructing them to follow Christ first and foremost. The true goal of all ministries is to help others become like Christ.
More ...
BARBARA HARDISON
BEULAH COMMUNITY NEWS
We want to thank Amy West for doing a great job organizing the VBS for Beulah Church of Christ which was held last Saturday. Also thanks to all the other volunteers who helped her with the work, making the day a great success. It was really enjoyed by a lot of children (and adults). On Sunday morning we had a good attendance at Beulah and several visitors. I hope everyone received a blessing from the service. More ...
WILMA ENROUGHTY
RED OAK NEWS
The youth of Red Oak Baptist Church had a great time at M-fuge in Kentucky recently. On Sunday, July 3 several from the group shared stories of their missions adventures helping the people in the area.
Nell Boone led the Adopt-a-Dorm Bible Study at Fountain Correctional Center on Monday, July 4. More ...
SUZY PEARCE
EPHESUS NEWS
On Sunday morning, Rev. Dougald McLaurin delivered God's message entitled "How to Come Closer to God" with scripture from John 10:10-11 and Matthew 11:28-30. God is saying "come to me" and God is laying out His expectations for us. We must ask ourselves if we are where we want to be in our walk with God.
More ...
DEBBIE PHILLIPS
Red Cross recognizes volunteers
The American Red Cross Frederick E. Turnage Chapter recognized five volunteers and a local hero at the chapter's annual meeting recently at Nash Community College.
Penny Cooper, an Edgecombe County Public Schools bus driver, received the chapter's Humanitarian Award for her quick but calm reaction to a fire that destroyed the bus she was driving and endangered the 39 students on the bus. More ...

Some cool points that might warm your humor
As the heat gets turned up outside, the Soapbox staff turns up the heat in this column.
After all, who else is going to provide you with handy, cut-and-save responses to such homicide provoking questions as "Hot enough for ya?" More ...
Mike Brantley
Adapting to life with a newborn
Well, I am back, physically at least. I'm not so sure about mentally.
As you may have read, Corbin, my little boy, did come early as I had predicted. He was actually born on Memorial Day.
In my last column, I had written that I would try to get one more column in during my maternity leave, to provide readers with details of my labor experience. More ...
Amanda Clark
Reader responds to recent Soap Box column
I read with interest the Soap Box article of Wednesday, June 29. It was about American Exceptionalism being mocked in an article by Washington Post's Richard Cohen.
Though the image of the "Ugly American" is long ago portrayed-circa 50's, I think our global contributions are truly many and magnificent. More ...
Letters to the Editor:
Backward Glances
This photo was submitted by Pete Whitley of Nashville. Pictured are Benvenue School teachers prior to 1941. Left to right are: R.B. Gordon, D.A. Willey, Merl Bell, Rebecca Turner, Mary Hindley, Louise Parker, Ruth Godfrey, Frances Graham, Louise Longest, Edna Farmer, Marie Proctor and Lucy and R.G. Payne. More ...
A PICTORIAL LOOK INTO THE PAST
Nash County Animal Friends' Notebook
REST IN PEACE:
Shelby. I didn't name her. Her owner did. He surrendered her because he said he was tired of taking care of her. She was a very large shepherd mix - around 90+ lbs. She came in on a Friday and we took pictures. We promoted her all weekend and on Monday we went in and evaluated her. I went home and called in the results to a rescue who was interested. More ...
Carol Vierela, Nash County Animal Friends - 2 opinions posted
THOMAS RUFUS FARMER
ROCKY MOUNT- Thomas Rufus Farmer, 70, died July 5, 2011. Funeral services were held at 1 p.m. Saturday, July 9, 2011, at St. Augusta Free Will Baptist Church. The Rev. Larry Johnson officiated. Burial was at Gardens of Gethsemane. Arrangements by Stokes Mortuary, Inc.
More ...

SHEILA GRINNAGE
ROCKY MOUNT – Sheila Grinnage, 61, of Rocky Mount, died on Thursday, June 30, 2011, at Nash General Hospital in Rocky Mount. More ...

SARAH CANNADY
ROCKY MOUNT –Sarah Cannady, 77, of Rocky Mount, North Carolina, passed away Saturday, July 9, 2011. More ...

JOSHUA LEE JORDAN
Joshua Lee Jordan, 27, passed away, Sunday, July 3, 2011. He was born, September 10, 1983 in Nash County. He is preceded in death by his mother, Patricia Moore Jordan. More ...

EVA WINSTEAD ROBERSON
Eva Winstead Roberson passed away Saturday at Autumn Care of Nashville. She was born in Nash County October 8, 1934 to the late Carl and Susie Moss Winstead and was preceded in death by her husband Lynwood Roberson, Sr. and brother, Winslow Winstead. More ...

NORMA DOZIER ROBBINS
ROCKY MOUNT – Norma Dozier Robbins, daughter of John Sills and Norma Brice Dozier, passed away on July 7, 2011 at the age of 90. More ...