Subscribe/Access
Advertisements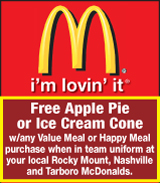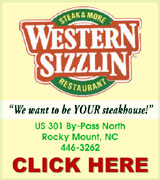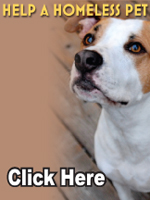 Sections
Member Options
Back
Nash County barely approves budget
Partisan lines were clearly drawn as Nash County approved its budget for 2011-2012 fiscal year by a narrow margin. Much of the controversy stemmed from the fact that the proposed budget does not increase funding for Nash Community College.
Before the budget vote was taken, Commissioner Danny Tyson (Rep.) made a motion that $400,000 be taken from the county's fund balance and be given to Nash Community College as a one-time gift for use in capital projects. More ...
Amelia Harper, Graphic Correspondent
Salaries, park funding top budget concerns
At a time when most government bodies are having to make tough choices, Spring Hope is no exception, as the last budget meeting indicated. Town Manager John Holpe presented the proposed budget for fiscal year 2011-2012 to Spring Hope Commissioners on Thursday, June 2, as a room packed with concerned citizens came to learn more about the fate of the town park. More ...
Amelia Harper, Graphic Correspondent
County favors newest redistricting plan
The Nash County Redistricting Committee met for a final time just prior to the Nash County Board meeting to give approval to a revised redistricting plan to submit to Nash County Commissioners. The new plan, designated as Alternate Plan 2A, is a slight revision of the second alternate plan examined by the committee at its last meeting. More ...
Amelia Harper, Graphic Correspondent
FARMERS MARKET
Spring Hope's Farmers Market boasts fresh vegetables, plants and fruit raised by local farmers. The market is open every Friday from 2-6 p.m. next to the library in downtown. Pictured Lynn Edwards of Lake Royale purchases produce from Allie Stone of Rob's Fresh Produce. More ...

Red Oak expands park parking
With the addition of lighting to brighten Ennis Park in Red Oak, town commissioners are faced with a new problem—parking for the growing number of people using the facilities. In answer to the problem, Red Oak Commissioners have budgeted up to $30,000 to provide crush-and-run for a new overflow parking area to be located near the park entrance. More ...
Amelia Harper, Graphic Correspondent

KURNEY

Nash Sheriff's deputy arrested on drug charges
Nash County Sheriff's Deputy George Thomas Kurney, a resident of Bailey, and Donald Earl Bullock, a resident of Sims, were both arrested June 1 and charged with felony possession of schedule II controlled substance. The subjects were arrested in Wilson as part of a joint operation between the Nash County Sheriff's office, the NC State Bureau of Investigations, the Tarboro Police Department and the Wilson Police Department. More ...
Amelia Harper, Graphic Correspondent
LUCKY LITTLE GIRL
The Nashville Fire Department Auxiliary held its annual Reverse Raffle Friday night. Pictured, Stanley Edwards presents Allison Smith with her cash winnings from the 50/50 drawing held at the end of the event. The $10,000 grand prize was split between six winners: Dan Webb, Bonnie Stone, Calvin Jones, Scott Tyson, Claudia Gililand and The Nashville Graphic. More ...

Judge rules in favor of Nash County
N.C. Superior Court Judge Russell "Rusty" Duke Jr. ruled last week in favor of Nash County, granting summary judgment in the second of two lawsuits regarding the zoning of a county-owned property that is under consideration as the future site of a Sanderson Farms poultry processing plant.
More ...
Amelia Harper, Graphic Correspondent
NASHVILLE POLICE BRIEFS
ARRESTS
Quintin Stample - 5/16/11 - charged with failure to appear for driving while license revoked charge; also charged with expired registration and expired inspection
Desmond Sorrell Whitaker - 5/17/11 - charged with failure to appear for noise ordinance violation More ...
Staff Reports
Safe Sitter classes offered this summe
Nash Health Care's HealthFirst Wellness Center will offer Safe Sitter classes this summer at its facility at 1051 Noell Lane in Rocky Mount. Safe Sitter is a national, not-for-profit organization devoted to babysitter training. Safe Sitter's 900 teaching sites have offered safe babysitting classes to more than 500,000 teens and pre-teens since 1980. More ...


White Oak United Methodist Church photo taken in 2006.

White Oak United Methodist Church dedicates historic marker celebrating 200 years
Members of White Oak United Methodist Church kicked off its 200th anniversary celebration Sunday, June 5, with an Order for Dedication and Historic Remembrance Service. A historical marker and bench from the original structure was dedicated with The Reverend Elizabeth Polk presiding.
Polk spoke often of the past during the service reminding members the importance of recognizing and remembering the heritage of the church and its congregation. More ...
Jo Anne Cooper, Graphic Publisher
Computer equipment and televisions banned from NC landfills after July 1
RALEIGH - Computer equipment and televisions will be banned from disposal in North Carolina landfills as of July 1, following a law passed last year by the General Assembly.
Session Law 2010-67 bans from landfill disposal computer equipment, which includes laptops, desktops, monitors, printers, scanners and peripherals such as mice and keyboards. More ...


Students participate in tug of war during the Hot Feet in Action event held at Glover Park in Nashville.

Hot Feet in Action breaks record
A record number of Nash-Rocky Mount elementary students successfully complete 100 miles of walking during the 2010-2011 school year. Despite stormy skies, nearly 6,000 students and staff celebrated during the annual Hot Feet in Action celebration at Glover Park in Nashville. All 16 elementary schools participated. Students rotated between 12 stations including line dancing, tug of war, parachute activity, Character Eddie, water relay race and Nashville Fire Department. More ...

NCC ANNOUNCES NURSING GRADUATES
Nash Community College recently recognized its Associate Degree Nursing graduates. Thirty-two nurses were recognized at the College's 35th Nurses Pinning Ceremony for completing the program and became eligible to sit for the NCLEX-RN licensure exam. Delma Greene Jefferys, Nash County Health Department Director of Nursing, was the keynote speaker. More ...

CONTRIBUTION
Lank Dunton (right), vice president of the Nash Community College Foundation's board of directors, receives a joint donation for a $1000 scholarship from Audrey Shearin (left), president of Eastern Petroleum Corporation, and Jon Wiggs (center) of the Kiwanis Club. The proceeds in part are from presales of tickets to the recent Cole Brothers Circus held on the campus of N. C. Wesleyan College. More ...

EPHESUS NEWS
On Sunday morning during worship service, our high school and college graduates that were honored included Josh Barnes, Michaela Bauer, Will Bolt, Hannah Brock, D.C. Cash, Malte Gitt, Justin Hinton, Thomas May, Stephanie Proctor, and Samantha Roark. Also, congratulations to William Brantley for graduating from Fort Knox, Kentucky, as an Army Cavalry Scout. He and his wife, Ashley, will be stationed at Fort Campbell, Kentucky. More ...
DEBBIE PHILLIPS
MOUNT ZION FWB CHURCH NEWS
We had 93 in Sunday school, including 4 visitors. Welcome visitors and everyone else. Come back when you can. Our lesson today was from the Book of Joshua. Betsy Coppedge taught the lesson in my class. We learned how Joshua was a man of faith, courage and obedience. He was a faithful leader and God was with him. More ...
ROSALENE BASS
BEULAH COMMUNITY NEWS
Thanks to you, our many friends, the Friday night Fish Fry was a big success! I hear the total people served was about 500. Thank you all for your continued support. Sunday morning we had a good attendance. Sunday school began at 9:45 followed by church service at 11. The song service was led by our worship leader, Chris Matchem. More ...
WILMA ENROUGHTY
Word for the week
When I was a youngster, we visited Mammoth Cave, Kentucky. Once inside a huge subterranean cavern, our guides turned out the lights. There was deep darkness. We could not see our hand in front of our face. The guide struck a match. We stood amazed at how such a tiny light pushed away the heavy black veil of darkness. We could see the vaulted ceiling and shimmering walls. I could see mom and dad. More ...
Dr. Dennis Prutow
PEACHTREE COMMUNITY NEWS
After a week of sweltering weather, Peachtree folks gathered for worship on Sunday morning. Sanctuary flowers were given by Jane May in memory of her husband, Perry.
Pastor Whitehouse continued the study from Galatians, which is a book about how to be right with God. More ...
BARBARA HARDISON
RED OAK NEWS
Audrey and Suzy Pearce, NRBA WMU Children's Missions Consultants, attended the Associational Leadership Team planning meeting on Saturday, June 4 at the associational office in Dortches.
Graduates will be recognized on Sunday, June 12 at Red Oak Baptist Church during the morning worship service at 11:00 AM. Then later that evening everyone's invited back for a concert by Right Turn. More ...
SUZY PEARCE
United Way leaders gear up for 2011 - 2012 campaign
Reaching the campaign goal was just announced, and already, United Way leaders are gearing up for Campaign 2011-12. The United Way campaign is scheduled to officially launch on September 8th and will run until mid-November engaging more than 130 businesses, schools and organizations across the Twin Counties.
More ...

Nashville Elementary Student earns Accelerated Reader Award
Daylan Collins, a first grader at Nashville Elementary, recently received an Accelerated Reader Pin and the Outstanding Achievement Award for reading 225 books during this year's program. Eight-year-old Daylan passed 211 out of the 225 books, the most read out of all the first grade classes. More ...

Nash County Blood Drives for June 2011
Sunday, June 12 from 1 until 5 p.m. at First Baptist Church, 1029 Claude Lewis Road, Middlesex
Monday, June 13 from 3 until 7 p.m. at First Baptist Church in Rocky Mount, 200 South Church Street, Rocky Mount
Tuesday, June 14 from 4 until 8 p.m. at Harrison Family YMCA, 1000 Independence Drive, Rocky Mount More ...


Gloria Harris (right) receives the Nursing Assistant of the Year Award from Senior Vice President and Chief Nursing Officer of Nash Health Care Leslie Hall.

Nash Health Care honors outstanding employees
As a part of its annual Nurses Week celebration, Nash Health Care honored several nurses and a physician for their contributions to the health care profession, their dedication to patients and their pursuit of excellence. The following employees received awards: More ...

RMA raises funds for JM
Middle Schoolers at Rocky Mount Academy recently raised $2240 for Cure JM, a non-profit organization created to find a cure for Juvenile Myositis, from which RMA eighth grader Haneen Soufan suffers. The 6th-8th graders held a charity dodge ball tournament and a walkathon to support Soufan and all children suffering from this rare autoimmune disease. More ...
Contributed
Super Flame receives award
Super Flame Gas Company, Inc. was named Small Business of the Month by the Rocky Mount Area Chamber of Commerce.
Having served the Rocky Mount area for 58 years, Super Flame Gas is a family-owned and operated company guided by its faith-based mission statement of glorifying God through its commitment to integrity, professional excellence, superior service, and the development of people. More ...
Contributed
Fun sized bits from piles and scribbles
Spring managed to sneak by without much cleaning at the Soapbox International Headquarters, so there are lots of piles, scribbles and brilliant ideas scratched on every piece of paper on my desk. Okay, mostly piles and scribbles.
But surely enough to get you thinking and over the midweek blues: More ...
Mike Brantley
Nashville most always makes a good first impression
I finally got a chance to meet Nashville's new fire chief Friday night at the Nashville Fire Department Auxiliary's Reverse Raffle. Randy Goodrod seems quite excited to be here and was overwhelmed with the hometown hospitality he received when arriving in Nashville. More ...
Jo Anne Cooper - 2 opinions posted
Memorial thoughts – heads turning with optimism
Did we turn our heads to see the flags that make us historically proud of mostly men that died defending our country? Times change. We now have lost truly patriotic women. Turn and gaze longer upon the flags we ponder. Here are few more head turners. We thrive on thought: More ...
Letters to the Editor:
Backward Glances
TOBACCO – This photo was originally published in The Graphic June 20, 1963. Woodrow Batchelor (on tractor) of Sandy Cross was reported to have primed four and one-half acres of tobacco the morning this photo was taken, the first reported for the 1963 barning season. More ...
A PICTORIAL LOOK INTO THE PAST
Nash County Animal Friends' Notebook
Would you like to help save some pets? There are other ways, besides adoption. For example, NCAF could use some help at the Shelter during the weekday! We need photographers and pet handlers who assist the photographer. Pet handlers also act as adoption assistants when someone visits, since they will know a lot about the pets. Currently there are two shifts. 10-noon and 1-4pm. Call me for details on how to join the NCAF Shelter Pet Crew. More ...
Carol Vierela, Nash County Animal Friends
Best Still To Come?
ROCKY MOUNT -- The Nash Central High School Bulldogs bowed out of the NCHSAA Class 3-A State Softball Championships to eventual 3A state champion D. H. Conley Vikings in the fourth round of the playoffs on May 27 at Conley in Pitt County.
Conley was the third team out the Coastal Conference to face the Bulldogs in the playoffs. More ...
KENT WHEELESS, Graphic Correspondent
NN Salutes Student-Athletes
RED OAK -- Three senior students known for excellence on and off the field grabbed the top honors during the recent Northern Nash High School Athletic Awards Ceremony.
Amanda Griffin took home three major awards as she was selected as NN's Triple Crown, Female Athlete of the Year and Roger Shearin Award winner. More ...
GEOFF NEVILLE, Graphic Sportswriter
Central will host FB camp
ROCKY MOUNT -- Nash Central High School head football coach Kevin Crudup will host the annual Lil' Dawgs Football Camp from June 20-22 on the NCHS campus.
Ages 7-14 are welcome for the event, which will run from 9 a.m.-noon each day. The cost of $50 includes a T-shirt, awards and a final-day cookout. More ...
Staff Reports
Big East softball stars saluted
ROCKY MOUNT -- Fresh off their best-ever season, the accolades continue to pile in for the Nash Central High School fast-pitch softball squad.
Central, which was one victory away from reaching the Class 3-A State Semifinals in Raleigh, posted an impressive 19-6 record despite having only one senior -- outfielder Kristen Shuford. More ...
GEOFF NEVILLE, Graphic Sportswriter
RMSH claims league Wachovia Cup
WILSON -- A solid spring by Rocky Mount High School preserved its winter points lead and allowed it to claim the Big East Conference's 2010-11 Wachovia Cup title for the third straight year.
The award is given to the school which has the best overall varsity sports program each year based on its league finish in 18 varsity sports. More ...
CHARLES ALSTON, Graphic Correspondent / Submitted photos by David Hahula
Post 58 continues to shine on diamond
AHOSKIE -- Rocky Mount Post 58 stayed red-hot Monday evening with its 5-1 American Legion baseball win over Ahoskie Post 102 at Hertford County High School.
The victory was Post 58's fifth straight win and it moved to 7-3 on the season, and 3-0 in conference play -- all over Ahoskie. More ...
CHARLES ALSTON, Graphic Correspondent / Submitted photos by David Hahula
Mudcats fall on road
CHATTANOOGA, TENN. -- Elian Herrera drove in four runs to lift the Chattanooga Lookouts past the Carolina Mudcats 10-4 at AT&T Field on Sunday afternoon in a Class AA Southern League baseball showdown.
Herrera went 2-3 with a two-run double in the sixth inning to extend the Lookouts' lead to 10-3 in the sixth. More ...
Staff Reports
NCHSAA BASEBALL FINALS RESULTS
RALEIGH -- Here are the final results from the 95th Annual North Carolina High School Athletic Association's State Baseball Championships: More ...
Staff Reports
Plenty of action at County Line Raceway
ELM CITY -- With absolutely perfect weather, drivers & fans filed into County Line Raceway last Saturday night for a full night of racing action, as well as the ever popular Kids Bike Races & the 2011 crowning of Miss County Line -- Misty Little. More ...
Staff Reports
BLANCHE LEE HILL
ROCKY MOUNT – Blanche Lee Hill, 49, of Rocky Mount, North Carolina, died on Saturday, June 4, 2011, at Nash General Hospital in Rocky Mount. More ...

CLARA BATTLE
SHARPSBURG – Clara Battle, 77, of Sharpsburg, North Carolina, died on Friday, June 03, 2011 at Nash General Hospital in Rocky Mount. More ...

JAKWAN E. PITTMAN
ROCKY MOUNT – Jakwan E. Pittman, 33, of Rocky Mount, North Carolina, died on Saturday, June 4, 2011 at Nash General Hospital in Rocky Mount, NC. More ...

MARY ANN "DODDIE" ALSTON
Mary Ann "Doddie" Alston, 64, died Tuesday, May 31, 2011. Funeral services were held Sunday, June 5, 2011 at Richardson Funeral Home in Nashville. Burial followed at the Philadelphia Church Cemetery. More ...