Subscribe/Access
Advertisements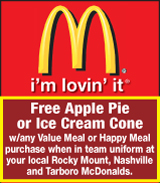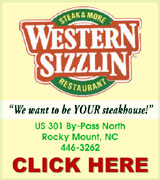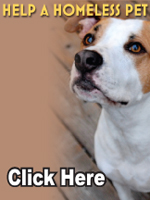 Sections
Member Options
Back
Louisburg man charged with Castalia theft
A Louisburg man faces misdemeanor charges of larceny and damage to property after stealing a cash register and breaking a window in Castalia early Saturday morning.
According to Sgt. Jeremy Worrell, of the Nash County Sheriff's Office, Paul Nathan Wiggins, 25, of Louisburg, entered Chubby's restaurant as it opened around 6 a.m. on Saturday morning. More ...
Amanda Clark, Graphic Staff Writer
Bailey man busted operating meth lab
A Bailey man was arrested last week and charged with operating a meth lab out of his home.
The Nash County Sheriff's Office and the North Carolina State Bureau of Investigation discovered a methamphetamine clandestine laboratory, or meth lab, on September 16 at 6993 Winters Road Bailey. More ...

Larceny update
The Nash County Sheriff's Office has charged a second person with larceny and injury to real property in connection with an incident that occurred on Saturday morning in Castalia.
Paul Nathan Wiggins, 25, of Louisburg, was charged with larceny and damage to property after he grabbed a cash register from Cubby's Restaurant in Castalia. On the same morning, Wiggins also allegedly broke a window at Central Hardware in Castalia. More ...
Amanda Clark, Graphic Staff Writer

GREETING VISITORS – Jamey Baines (far left) answers questions relayed to an interpreter by Moldovan officials last Tuesday during a visit. The Moldovan visitors got a chance to see how each department in the Town of Nashville operates.

Moldovans visit Nashville
Moldovan officials had the opportunity to explore the Town of Nashville last Tuesday to see how government works in a small town.
The International Affairs Council of the Research Triangle Area selected Nashville for the six Moldovan officials to visit. The officials spent the entire afternoon on September 14 touring town departments. More ...
Amanda Clark, Graphic Staff Writer
Dairy Queen closes
New Dixie Oil has closed its Nashville location of Dairy Queen.
Ellen Gryckiewicz, Office Manager for New Dixie Oil, said the business closed because there was not enough business.
"We are pulling out unless someone picks up the Dairy Queen franchise from there," Gryckiewicz said. More ...
Amanda Clark, Graphic Staff Writer
Board considers redrawing Nashville Elementary district
Top considerations for major capital projects in the next five years for Nash-Rocky Mount Schools (NRMS) are additions and renovations at Swift Creek, Cedar Grove, and Red Oak elementary schools due to student population trends, as well as additions and renovations at Early College and W. L. Greene Alternative high schools. More ...
Michele A. Cruz, Graphic Correspondent
Faith Christian to expand Spring Hope ministry
Faith Christian Ministries in Spring Hope is looking to expand its ministry by opening a arts and crafts store.
Mary Jane Perry came before Spring Hope's Board of Commissioners last Monday night to ask that the town allow them to use a building that was donated to the town by the Wesley Bunn family. The property is on Ash Street. More ...
Amanda Clark, Graphic Staff Writer
Personnel records law of concern to school board
A new state law changing the privacy of state personnel records is a major concern to the Nash-Rocky Mount Schools board. It goes into effect October 1.
At their work session Monday night, board chairman Bob Jenkins shared that under this new law, school board public records must include all details on every employee for the past 30 years or more. More ...
Michele A. Cruz, Graphic Correspondent

Hunter

Sheriff's Office arrests two for trafficking marijuana
A month-long investigation led to the arrest of two men for trafficking marijuana.
Law enforcement officers from the Nash County Sheriff's Office, North Carolina State Bureau of Investigation and the Rocky Mount Police Department participated in the investigation. 
Lambert McKinnon and James Hunter were each arrested on September 15 during a traffic stop on I-95. More ...

Debuettes kick off 2010-2011 year with tea
The Rocky Mount Debuette Club recently kicked off its 2010-2011 year with a mother-daughter tea for the freshman class at Englewood United Methodist Church.
The incoming freshman class consists of 56 girls and six adult advisors. The advisors will devote the next four years to mentoring the girls through community service projects and helping them become leaders in civic and social events. More ...

RMA students awarded merit scholarships
Rocky Mount Academy has announced that 19 members of the Class of 2010 were awarded college merit scholarships totaling $2.1 million.
"We are so proud of our 42 seniors," Headmaster Thomas R. Stevens said. "One hundred percent of them are attending college this fall, and several of them had the good fortune to be given financial assistance because of their academic and personal achievements while at RMA." More ...

Senator Swindell appointed to Arts Education Task Force
Senator A.B. Swindell has been appointed to serve on the Statewide Arts Education Task Force by the North Carolina State Board of Education. The group includes educators, legislators, and members of the arts community and is charged with creating a comprehensive K-12 arts education plan. More ...

MILITARY NEWS
Marine Corps Pvt. Garrett Dietz, son of Donna and Charles Minton of Nashville and Gary Dietz of Rocky Mount, completed 12 weeks of basic training on August 27, 2010 at Marine Corps Recruit Depot, Parris Island, S. C. The training is designed to challenge new Marine recruits both physically and mentally. More ...

ENGAGED
Paul and Joan Lucas of Rocky Mount announce the engagement of their daughter, Jessica Ann Lucas, to Benjamin Michael Blount, the son of Les and Cathy Blount and Karen Blount of Nashville. The wedding will take place December 4, 2010 at Arlington Baptist Church.
More ...

BIRTH ANNOUNCEMENT
Chris and Lea Anne Flora of Nashville announce the birth of their son, Chason Bratten Flora, born August 10, 2010 at 9:51 a.m. at Nash General Hospital. He weighed 9 pounds, 3 ounces and was 21 inches long.
Maternal grandparents are Tim Williams and the late Louise Williams of Rocky Mount. Chason was very blessed to have met his Granny prior to her death. More ...

Visit
Six Moldovan officials visited Nashville last week to explore how government works in North Carolina. Pictured are the Moldovans, along with their interpreters, and Town of Nashville Council Members.
More ...

Tractor Show
Colin Leggett, 3, of Nashville, checks out a 1958 antique Ford tractor at the Farmer's Market in Rocky Mount on August 21 during a tractor show. Colin was visiting the Farmer's Market with his grandparents, Tom and Sarah Thurman of Rocky Mount. He is the son of Sue and Brent Leggett.
More ...

Mt. Zion FWB Church News
Our attendance in Sunday school was down this Sunday to 88. Several were out for one reason or another.
A pretty flower was given by Alton and Wilma Wester. "Thank you." Matthew Morgan read the Bible verse for today. Barbara Morgan was our pianist for Sunday school. "Thank you, Barbara." Jason Modlin prayed the closing prayer for Sunday school. More ...
ROSALENE BASS
Beulah News
Visiting Dorothy Fisher last week were her brother, Tom Callahan of Virginia Beach, Va., her sister, Rose Callahan of Virginia Beach and Annie Laura Rice of Chesapeake, Va. They really enjoyed their time together.
We have several friends who need our prayers. The family of Otis O'Conney, the family of Mary McLaughin and the family of Paul Breedlove. We extend our sincere sympathy to them in the recent loss of their loved ones. May God comfort them all. More ...
WILMA ENROUGHTY
Ephesus News
It was wonderful to see everyone at Homecoming Sunday which brought families to God's house that we had not seen in a while. The sanctuary windows displayed pictures and memorabilia from families that grew up worshiping at Ephesus. Ann Murray Banks and brother, Phill Murray, shared a time of reminiscing and telling stories about "dinner on the grounds." More ...
DEBBIE PHILLIPS
Peachtree Community News
You have heard of "A Lost Week-end", but Barbara Hardison has had a lost week. She has been, and is still, 'laid up' with sciatic pain. She has gained a new sympathy for and understanding of people who are suffering severe pain.
Peachtree Church held a Deacon Ordination service on Sunday morning for Ricky Tucker. The choir sang "The Servant Song".
More ...
BARBARA HARDISON
Red Oak News
The Pregnancy Care Center Walk for Life will be Saturday, Sept. 25 at Englewood Park. Registration begins at 9:15 AM with the walk following at 10:15 AM.
Come join us for the 25th annual Red Oak community Cystic Fibrosis Foundation fundraiser on Saturday, Oct. 2 at Faulkner's Store. More ...
SUZY PEARCE
Our family's first goat's milk experience
It was early in the morning, and I had pulled a small, familiar glass out of the cabinet. I reached for a bottle that so many across the world crave, have killed over, bootlegged, made illicit money and suffered for their consumption of it.
I poured a bit of the smooth, pure-looking liquid into my glass. It seemed a bit early in the day to be doing this, but I was sure I needed it. As I raised it to my lips, I paused: was I doing the right thing, or would there be short or long term consequences of this drinking? How had I gotten to this point? Was it just a temporary solution? More ...
Mike Brantley
To all who love animals
As you may have read, we have formed a Friends group for our local county shelter. But we are more than that. We are also here for the community's pets.
A mobile low-cost spay/neuter clinic will be coming to Nashville. POP-NC will set up their clinic at 64 Marketplace. We will announce the date(s) shortly. More ...
Letter to the Editor:
Please come back to Nashville Dairy Queen!
They say when it rains, it pours. I believe it.
Last weekend was one of those crazy weekends, you know the ones I'm talking about. It was a weekend where one thing after another went wrong. I just couldn't seem to catch a break. So on Sunday afternoon, I knew exactly what I needed to make myself feel better.
Dairy Queen. More ...
Amanda Clark
Backward Glances
Ms. Becky Williams provided this week's backward glances photo.
She's trying to find the identity of this man. The photo was originally part of her grandmother's estate, Ms. Lizzie Taylor of the Route 1 Nashville area, the Taylor's Store Road area. She was a Boseman prior to marriage. More ...
A PICTORIAL LOOK INTO THE PAST

CARRYING THE LOAD. Nashville Hornets' running back Tavon McNeil (with ball) embarks on a nice gain during last Saturday afternoon's junior varsity football showdown on the road against the Enfield Warriors.

More JV Excellence
ENFIELD -- Thanks to several returning starters, much was expected this season from the Nashville Hornets' junior varsity football squad.
After all, Nashville had lost only two games in 2009 with a young but talented club.
The Hornets have continued their success this fall by opening with a pair of victories -- including a 19-12 road decision last Saturday at Enfield in an Eastern North Carolina Football League event. More ...
GEOFF NEVILLE, Graphic Sportswriter

YOU'RE SURROUNDED. Three Nashville Hornets team up to tackle an Enfield ball carrier during last Saturday afternoon's Eastern North Carolina Football League varsity contest, which was held at the revamped Warrior Stadium in Enfield.

Enfield Varsity Tops Hornets
ENFIELD -- Enfield's Warriors scored on their first four possessions and went on to shut out the Nashville Hornets by a 31-0 margin in an Eastern North Carolina Football League varsity matchup last Saturday at the restored Warrior Stadium.
Nashville's varsity squad is now 0-2 heading into this Saturday's road contest at North Edgecombe. Kickoff is scheduled for 1 p.m. on the campus of North Edgecombe High School in Leggett. More ...
GEOFF NEVILLE, Graphic Sportswriter
Southern stopped vs. Fike
WILSON -- The Southern Nash Firebirds kicked off their 2010 Big East Conference boys soccer schedule on Monday with a 3-1 road setback against the always-competitive Wilson Fike Golden Demons.
Southern Nash is now 9-2 overall to go with an 0-1 mark in league action.
Carlos Leon tallied the lone goal for SN against Fike in the first half to tie the score at 1-1. More ...
Staff Reports

LOOKING FOR A LANE. Northern Nash's Rashad Hedgepeth tries to find more running room for the Knights during last Friday night's home, non-conference football victory against the South Johnston Trojans at Death Valley on the NNHS campus in Red O

NNHS Topples Trojans
RED OAK -- Sept. 16, 2005.
That was the date Northern Nash's football team was last over .500 this late in the season, until last Friday night.
The Knights moved to 3-2 for the first time in five years as they outscored visiting South Johnston 33-25 at Death Valley.
Back in 2005, the Knights beat Bertie 32-14 to also go to over .500 during that campaign. More ...
CHARLES ALSTON, Graphic Correspondent
Nash Central Middle scores big victory
PINETOPS -- The Nash Central Middle School Trojans football team traveled to South Edgecombe Middle School last Thursday afternoon to open the 2010 season.
The Trojans and Dragons were two of the top teams in the league last year, with the Trojans losing only one game and the Dragons tying for the conference championship with a perfect 8-0 record. More ...
Staff Reports
Nash Co. Firebirds nab wins in Wilson
WILSON -- The Nash County Firebirds continued their 2010 schedule in the Eastern North Carolina Football League with a road meeting last Saturday at The SPOT.
Here are the results: More ...
Staff Reports
Nash Co. Rec hosts P,P & K youngsters
NASH COUNTY -- The Nash County Parks and Recreation Department recently hosted two local events for the National Football League Punt, Pass and Kick competition.
Southern Nash High School in Stanhope and Ennis Park in Red Oak were the sites for the skills showdowns.
Next up will be sectional action for the P,P&K on Oct. 9 at 2 p.m. at Ennis Park. More ...
Staff Reports
YOU TAKE IT
Nashville Hornets' Rookie League quarterback Griffin Wingfield (left) flips the ball to teammate Airrick Moore (far right) during action last Saturday against the Enfield Warriors in an Eastern North Carolina Football League matchup.
More ...

ANOTHER GREAT FINISH FOR THE LADY STARS
The Lady Stars Fast-Pitch Softball Team out of Nash County finished in second place at the recent NCUSFA Hope Classic Softball Tournament, which was held Sept. 11-12 in Selma. Over a seven-game span, the Lady Stars outscored opponents by an impressive 42-22. In the finals, the Lady Stars dropped a close 8-7 decision to the Carolina Flames from Wilmington.
More ...

Tar River Orchestra & Chorus announces concert schedule and celebrates new look
The Tar River Choral and Orchestral Society, Inc. of Rocky Mount recently announced its 2010-2011 Concert Schedule. Not only will concertgoers hear a new mix of music but the group has also established a new look for its branding.
"We wanted to embrace our rich history and look forward to our bright future. The new logo and tag line show our audiences we have a fresh perspective - one that is unique to our region. More ...


ADAM STONE

Adam Stone Homecoming
Nash County's homegrown, up and rising star, Adam Stone will return home from Nashville Tennessee this weekend to perform live in concert with country music legend T. Graham Brown at the Dunn Center on the Campus of NC Wesleyan College Saturday, September 25th. More ...

ENOCH CLINTON
ROCKY MOUNT - Enoch Clinton, 53, of Rocky Mount, North Carolina, died on Saturday, September 11, 2010, at Nash General Hospital in Rocky Mount, North Carolina. More ...

VANESSA LYNN BAXLEY
CASTALIA - Vanessa Lynn Baxley, 23, passed away, Wednesday, September 15, 2010. She was born April 24, 1987 in Nash County. She was preceded in death by paternal grandfather Roscoe Baxley. More ...

MARY ELIZABETH WEAVER McLAUGHLIN
Mary Elizabeth Weaver McLaughlin, 86, passed away Wednesday, September 15, 2010. She was born in Nash County on July 25, 1924, daughter of the late King Solomon Weaver and Effie Kennedy Weaver. She was also preceded in death by her husband, William R. McLaughlin and son, Warren Lee McLaughlin.
More ...

OTIS WILBERT O'CONNEY
NASHVILLE - Otis Wilbert O'Conney,61, passed away, Tuesday, September 14, 2010. He was born on January 29, 1949, in Halifax County. Otis was the son of the late Johnny and Martha Harrell O'Conney. More ...

WILLARD "BRIAN" STRICKLAND
NASHVILLE - Willard "Brian" Strickland, 62, passed away on Tuesday, September 14, 2010. He was born March 23, 1948 in Nash County, NC. He was preceded in death by his father, Willard Louis Strickland. More ...

ELIZABETH L. RICHARDSON
ENFIELD - Elizabeth L. Richardson, 82, of Enfield, North Carolina, died on Thursday, September 16, 2010, at Guardian Care Nursing Home in Rocky Mount. More ...

DAN "CHUBBY" EARL
WHITAKERS - Funeral services for Dan "Chubby" Earl, 53, who died Wednesday, September 8, 2010, were Friday, Sept. 17 at 11 a.m. at the Richardson Funeral Home chapel. Burial followed in Oakland cemetery.
More ...

TYLER GARFIELD GRANT
ROCKY MOUNT - Tyler Garfield Grant, 95, of Rocky Mount, North Carolina, died on Wednesday, September 15, 2010, at Lifecare Hospital in Rocky Mount, North Carolina. More ...

ANTONIO DONNELL BRYANT
ROCKY MOUNT - Antonio Donnell Bryant, 52, of Rocky Mount, North Carolina, died on Tuesday, September 14, 2010, at Nash General Hospital in Rocky Mount, North Carolina. More ...

ELLA MAE WILLIAMS
ROCKY MOUNT - Ella Mae Williams, 80, of Rocky Mount, NC, departed this life on Saturday, September 18, 2010. More ...