Subscribe/Access
Advertisements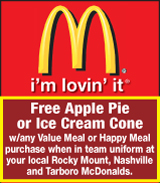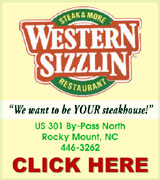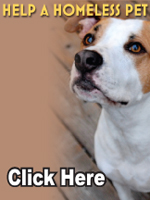 Sections
Member Options
Back
Skeletal remains found near Red Oak
The Nash County Sheriff's Office has identified the gender and age of the remains found off a dirt road outside of Red Oak last Tuesday night.
Sheriff Dick Jenkins said a couple of men on four wheelers discovered the remains of two bodies off Quarter Road as the sun was going down last Tuesday evening. The men were riding through a wooded area scoping out places to hunt this fall when they came across the remains. More ...
Amanda Clark, Graphic Staff Writer
Gun shop to open in Spring Hope
Nashville Guns owner Dennis Nielsen appeared before the Spring Hope Board of Commissioners on Monday night to discuss his new business plans for Spring Hope.
Nielsen opened a gun shop in Nashville a year ago and has plans to soon open another location in Spring Hope. Nielsen said he also has a satellite location in Johnston County where he does gun education and teaches the concealed carry classes. More ...
Amanda Clark, Graphic Staff Writer

Halifax Resolves President Ken Wilson prepares to retire a flag Saturday during a flag retirement ceremony.

RETIRING FLAGS
Over 300 United States Flags were retired following a special flag retirement ceremony held on Saturday, September 11 at the Scout Hut for Boy Scout Troop 16 of Red Oak.
The Halifax Resolves Chapter of the North Carolina Sons of the American Revolution partnered with the scouts to organize and hold the ceremony. More ...
Graphic photos by Amanda Clark
Castalia delays new park plans
Castalia Commissioners voted unanimously to push back the timetable for the new park by one year. The move came on September 7, 2010 at the town's regular monthly business meeting.
In April of 2010, commissioners voted to file for a Parks and Recreation Grant (PARTIF) in January of 2011, thus setting out on the long road to park construction. More ...
Amelia Harper, Graphic Correspondent
Butterfield tours My Sister's House shelter
Sometimes, you have to see it to believe it.
Congressman G.K. Butterfield had a chance to see firsthand the living situation for local victims of domestic violence, as he toured My Sister's House shelter last Thursday.
Meredith Holland, Executive Director for My Sister's House, gave Butterfield a tour of the five-bedroom home at his request. More ...
Amanda Clark, Graphic Staff Writer
POLICE BRIEFS
ARRESTS
Jaaron Burris - 8/2/2010 - charged with failure to appear for an assault and battery charge
Stacey Lynn Murray - 8/7/2010 - charged with failure to appear for a driving while intoxicated charge
Jamaul Maquize Whitaker - 8/7/2010 - charge with OFA/Fraud - Worthless checks More ...

NCC Early College earns School of Distinction award
With school back in session, students at the Nash Rocky Mount Early College High School have something to celebrate as the school was recently named a School of Distinction.
Trent Mohrbutter, Principal at the Early College, received notice in August that the school was named a School of Distinction. More ...
Amanda Clark, Graphic Staff Writer
WE'LL NEVER FORGET
Cadet Elisa Keith, a senior at Southern Nash High School and member of the Air Force JROTC, guards the flagpole on Friday morning, September 10. Cadets stood guard throughout the day to remember and pay tribute to those who lost their lives in the September 11, 2001 attacks. Cadets take seven steps, stop, wait seven seconds and take seven more steps.
More ...

McDaniel, Williams unite in marriage
Lindsey Joan McDaniel and Robert Wesley Williams Jr. were united in marriage on June 26, 2010 at Pinehurst United Methodist Church. The officiating minister for the 5 p.m. ceremony was Pastor David Banks.
The bride is the daughter of Carol and Terry McDaniel of Southern Pines. She is the granddaughter of the late Louis and Joan Blume and the late Betty McDaniel and Charles McDaniel Jr., of Paris, Illinois. More ...

Americans for Prosperity bus tour visits Nashville
A bus made its way to Nashville last Tuesday to deliver a simple message; "November is coming."
Americans for Prosperity visited the 2nd, 7th and 8th Congressional Districts last week to expose voting records of politicians in Washington. The group kicked off its "November is Coming" Bus Tour Labor Day weekend and made stops all over North Carolina, from Rockingham to Fayetteville to Charlotte. More ...
Amanda Clark, Graphic Staff Writer
Nash approves list of legislative priorities
Nash County Commissioners approved a list of legislative priorities that will be sent to the North Carolina Association of County Commissioners to potentially include on its list of 2011-2012 priorities. Among the items of priorities is modernizing annexation laws. More ...
Amanda Clark, Graphic Staff Writer
Locals awarded scholarships
The North Carolina Petroleum and Convenience Marketers awarded 21 $500 scholarships and 1 $2,000 Brian Fisher Memorial Scholarship to the Association's members and their family members at its summer convention held June 13-16 at the Marriott Resort in Hilton Head, South Carolina. More ...

NHCS announces 2010 lights of love
The Nash Health Care Auxiliary is continuing the popular tradition of the Lights of Love with hopes of 2010 being the biggest and brightest year ever. It is not too soon to purchase a light in honor or memory of a loved one. Proceeds from this year's celebration will go toward creating a soothing and safe waiting room area in the new Pediatric Emergency Care Center. More ...

Grace Baptist welcomes new pastor
Wes Bailey, pastor of the Grace Baptist Church of Louisburg, and founding pastor of Grace Baptist Church of Nashville, has recently welcomed his son, Tucker as the new pastor of the Grace Baptist Church of Nashville. Tucker W. Bailey was born and raised in Louisburg and is a graduate of International Bible College in Long Island, N.Y. He is presently pursuing a master's degree from Crown College of Powell, Tenn. Pastor Tucker and wife, Elizabeth have been married almost a year and a half. More ...

Ephesus News
Our service began Sunday with Melissa Denton, daughter of Judy and Rex Denton, sharing how God is working in her life after a recent mission trip to the Dominican Republic.
Special music was provided by Dalton Barrett, Will Bolt, and Jordan Hagler with a song by Matt Maher, "Hold Us Together." More ...
DEBBIE PHILLIPS
Mt. Zion FWB Church News
To all my readers, I thank you all for your prayers for Earl during his sickness and for me and our family since his home going. We thank one and all for your kindness, visits, food and other acts of kindness. I am at peace but still need your prayers and visits. More ...
ROSALENE BASS
Beulah News
I hope everyone had a great Labor Day week-end. We still have many members and friends on our sick list who still need our prayers, cards and visits. It was good to have Frances Dunn and Bre Matchem back at church but they both still need our prayers. Others who were able to attend but have medical problems and need our prayers are Roger and Mary Parker, Jim, Lila and Ellen Walker and also Mae Bell Hardy. More ...
WILMA ENROUGHTY
Red Oak News
Nell Boone led the monthly Bible study held by the ladies from Red Oak Baptist Church at Fountain Correctional Center Dorm B on Monday, Sept. 6. Hazel Hill shared scripture and a poem. Others participating included Marilyn Boone, Audrey Pearce, Suzy Pearce, Jean Mellor, and Jean Stallings. More ...
SUZY PEARCE
Domestic abuse victims deserve our help
Last week, I had the opportunity to visit a local domestic violence shelter.
I've heard many times that the shelter really isn't suitable for the victims that go there. But it took seeing it first hand to really get an idea of how these women live.
It's a house and though it's a fairly big house, it's not a very big shelter. More ...
Amanda Clark
It's time Rocky Mount takes a closer look at its utility options
The North Carolina Eastern Municipal Power Agency (NCEMPA) is planning to issue another $182 million in debt. Rocky Mount will be responsible for $29.1 million of the debt. This new issue will bring Rocky Mount's share of NCEMPA and ElectriCities debt in excess of $410 million or 16.026 percent of the total debt for ElectriCities and NCEMPA. More ...
Letter to the Editor:
Extraordinary news clips offer a bit of humor
Things collected, things submitted by readers and a full notebook make up today's column ...
•Driver Bryan Parslow, 19, injured himself and three passengers when he crashed into a tree near Wheatland, N.Y., in May. He was playing "hold your breath" with the others and passed out. (Source: The Democrat & Chronicle, Rochester, NY).
More ...
Mike Brantley
Backward Glances
This photo was originally published in The Graphic December 10, 1959. Men in Red Oak participated in a "ladies" fashion show sponsored by the junior class of Red Oak High School. Pictured from left to right are Stanley Moore, Herbert Boone, Roger Hull, John Thomas Jones, Ben Saunders and Jack Price. More ...
A PICTORIAL LOOK INTO THE PAST

READY TO STRIKE. Nash Central's Kaley Price prepares to hit a forehand shot during a No. 2 Singles event as part of last Thursday's home girls tennis match against the Wilson Fike Golden Demons.

SIMPLY THE BEST?
ROCKY MOUNT -- Susan McCarthy is the only coach the Nash Central High School girls tennis program has ever known.
So McCarthy understands better than anybody the potential the Lady Bulldogs have for the 2010 season -- and far beyond.
Nash Central is now 7-1 overall as a team -- easily the best start in school history. The Lady Bulldogs are also undefeated in the Big East Conference following a victory last Thursday afternoon at home against perennial league powerhouse Wilson Fike. More ...
GEOFF NEVILLE, Graphic Sportswriter

TAKING FLIGHT. (L to R) Southern Nash's Johny Carrillo (left) and Northern Vance's Justin Munn try to gain possession of the ball during last week's non-conference boys soccer showdown, which was held in Henderson.

Birds Back On Victory Track
STANHOPE -- After his team lost its first match of the season -- following a five-game winning streak to open -- Southern Nash head coach John Matthews wasn't sure how his club was going to respond.
Matthews, however, has seen his club reel off three consecutive wins following a disappointing setback two weeks ago at Franklinton. More ...
GEOFF NEVILLE, Graphic Sportswriter
Central goes 1-1 for the week
ROCKY MOUNT -- The Nash Central Lady Bulldogs' volleyball team had two important matches this past week that had two very different outcomes.
Last Tuesday, they visited defending Big East Conference champion Rocky Mount and were quickly dispatched in three straight games in both teams' league opener. More ...
KENT WHEELESS, Graphic Correspondent
Southern stopped by Yellow Jackets
STANHOPE -- Roanoke Rapids' football teams haven't had a lot of luck historically.
But one of their best teams in years is playing there now. And it showed how good it was last Friday night when the Yellow Jackets made Southern Nash's home opener a sad one as they traveled back up I-95 with a 27-21 upset win at Firebird Stadium. More ...
CHARLES ALSTON, Graphic Correspondent
Wesleyan drops close game on the road
HAMPDEN-SYDNEY, VA. -- In a game featuring two NCAA Tournament teams from a season ago, it was Hampden-Sydney which prevailed 21-19 over North Carolina Wesleyan in college football action last Saturday afternoon in Virginia.
Though the Tigers took an early 21-6 lead, the Blue & Gold scored 13 unanswered points in the fourth quarter to make it 21-19 with 45 seconds to go. More ...
Staff Reports
I'M IN CONTROL HERE
Alvaro Cordova (left) controls the ball for the Southern Nash Firebirds during last Tuesday evening's road victory against the Northern Vance Vikings.
More ...

READY OR NOT, HERE IT COMES
Nash Central High School's Dana Kelly prepares to rip a forehand during her No. 3 Singles Match as part of last Thursday afternoon's home girls tennis contest against the Wilson Fike Lady Demons at the NCHS Courts in Rocky Mount.
More ...

Southern wins in Big East
STANHOPE -- Southern Nash opened the Big East Conference portion of its volleyball schedule in style with a three-game sweep last week against Wilson Fike.
Scores were 25-6, 25-17 and 25-15 in Southern Nash's favor.
It was also the first conquest of the season for the Ladybirds, who improved to 1-6 overall and 1-0 in the league. More ...
Staff Reports
LENA HENDRICKS BRAZIEL
Lena Hendricks Braziel, 85, passed away on Tuesday, August 31, 2010. She was born September 21, 1924 in Nash County. She was the daughter of the late Samuel Edgar and Susie Johnson Hendricks. Lena was preceded in death by her husband Alton Braziel.
More ...

ENOCH CLINTON
ROCKY MOUNT – Mr. Enoch Clinton, 53, of Rocky Mount, North Carolina, died on September 11, 2010, at Nash General Hospital in Rocky Mount, North Carolina. More ...

JACKLON CARTER
ROCKY MOUNT - Ms. Jacklon Carter, 47, of Rocky Mount died on September 7, 2010 at Pitt County Memorial Hospital in Greenville, NC. More ...

MARCIA LYNN REINZAN
Rocky Mount - Marcia Lynn Reinzan, 51, passed away Saturday September 11, 2010. She was born July 15, 1959 in Mason County, Kentucky. More ...

BARBARA JEAN BOWERS
ROCKY MOUNT – Ms. Barbara Jean Bowers, 47, of Rocky Mount departed this life on Tuesday, September 7, 2010 at Pitt Memorial Hospital in Greenville, NC. More ...

JOHNNIE MAE REAMS
Johnnie Mae Reams, 78, passed away, Saturday, September 11, 2010. She was preceded in death by her parents John Henry and Lola Sullivan Dudley as wells as siblings, John Henry Dudley Jr., Doris Dudley, Sudie Dudley Whitley, and Alice Dudley Weeks.
More ...