Subscribe/Access
Advertisements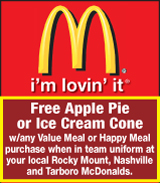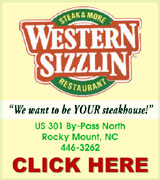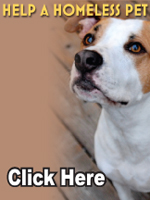 Sections
Member Options
Back
Bids for downtown project opened
Six contractors put in bids for Nashville's Downtown Redevelopment Project, which is set to begin sometime in October.
Bids were unsealed on Thursday afternoon at Nashville's Town Hall. Fred Rash, of the Wooten Company, read each bid aloud and told those in attendance that a low bidder would be announced as soon as bids were reviewed. Bids came with several alternates and those would have to be reviewed to determine the low bidder. More ...
Amanda Clark, Graphic Staff Writer
School Board hears dress code, traffic concerns
As public schools opened in the Nash-Rocky Mount Schools (NRMS) system to over 17,000 students last Wednesday, challenges from new traffic patterns as well as dress code details were of concern to parents and staff.
Ongoing construction at Middlesex Elementary School presented challenges for students, staff, and parents for the first few days, Mark Strickland, NRMS special assistant, told the board at their meeting Monday night. "But it eased off after a couple of days." More ...
Michele A. Cruz, Graphic Correspondent
Friends group to promote adoption, spay and neutering
A Spring Hope woman has accepted the challenge and started a group aimed at saving animals that come through Nash County's Animal Shelter.
Carol Vierela formed the Nash County Animal Shelter Friends, or NCASF, group after a July 28 editorial in The Nashville Graphic by Publisher Jo Anne Cooper challenged someone in the community to step up and form such a group that could work with the shelter to help adopt out animals and have them spayed and/or neutered. More ...
Amanda Clark, Graphic Staff Writer
Moldovan officials to visit Nashville
Moldovan officials will visit Nashville as part of a trip to study how North Carolina government works.
The International Affairs Council of the Research Triangle Area selected Nashville for the six Moldovan officials to visit. The officials will spend September 14 with Nashville leaders to study and review a typical North Carolina municipality. More ...
Amanda Clark, Graphic Staff Writer
NEW RECYCLE CARTS
The Town of Nashville will switch to a twice a month recycling schedule starting on Monday, September 6. New, larger rollout carts were being delivered to businesses and residents this week. The larger carts will hold more recyclables and will also result in a 46 cents price reduction. The new cost for collection will be $3.43.
More ...


Connie Richardson (left) was presented the Order of the Long Leaf Pine last Wednesday by Nash County Clerk of Court Rachel Joyner (right) at a retirement party for Richardson. Richardson is retiring after 30 years with the Clerk of Court's Office.

Richardson retires from Clerk of Court
When Connie Richardson first started in her position at the Nash County Clerk of Court's office, she wasn't sure she would be able to handle all the demands of her new job. But Rachel Joyner, Clerk of Court, asked her to give it a year. Thirty years later, Richardson is celebrating her retirement from the Clerk of Court's Office. More ...
Amanda Clark, Graphic Staff Writer
Nash men arrested for drugs
Two separate tips led the Nash County Sheriff's Office to arrest two Bailey men for drug violations.
On Saturday, deputies received information that 27-year-old Timothy Brad Watson, of Bailey would be traveling in the area of Pace Road on a gray Mazda truck in possession of prescription pills. Deputies stopped the truck, which was being driven by Adam Jones. More ...

FIRST DAY
Brianna and Noah White are all smiles and ready to learn as they enter the grounds of Nashville Elementary on their first day of school last week.
More ...

Ellis, Pittman marry
Erica Carter Ellis and Kevin Dare Pittman were married June 26, 2010 at the Winds Resort and Beach Club in Ocean Isle Beach. The 5:30 p.m. ceremony was officiated by Rev. Steven Gay.
The bride is the daughter of Mr. and Mrs. Cecil Brent Ellis of Wilson. More ...

McDaniel, Williams unite in marriage
Lindsay Joan McDaniel and Robert Wesley Williams Jr. were united in marriage on June 26, 2010 at Pinehurst United Methodist Church. The officiating minister for the 5 p.m. ceremony was Pastor David Banks.
The bride is the daughter of Carol and Terry McDaniel. She is the granddaughter of the late Louis and Joan Blume and the late Betty McDaniel and Charles McDaniel Jr. More ...

50TH WEDDING ANNIVERSARY
Wayne and Edna Nelms of Nashville celebrated their 50th wedding anniversary at a party held Saturday by friends and family. They were married September 1. They have three daughters and sons-in-law: Gina and Bobby Leggins, Tampa and Steve Cooper, and Amy and Keith Beasley.
More ...

Truelove receives assistantship
ATHENS, GA - The University of Georgia has announced that Laurel Truelove of Red Oak has been selected to receive a Graduate School Assistantship beginning this fall. Laurel recently graduated summa cum laude from East Carolina University where she received a dual bachelor's degree in Mathematics Education and Mathematics.
More ...

Winstead graduates Gardner-Webb
BOILING SPRINGS - Gardner-Webb University is pleased to announce that Timothy Winstead of Nashville was among a total of 270 students who recently graduated during its 2009 summer commencement exercises.
Winstead received a MAC in Accounting. More ...

Pitt Community announces graduates
Pitt Community College recently announced its Summer graduate list and Honor Roll recipients for the Summer 2010 semester.
Nashville resident William Carroll Dubose received an Associate in Arts degree while Bailey resident Elizabeth Jayne Jones received a diploma in Cardiovascular Sonography.
More ...

Nash Central High School Class of 1965 holds 45th class renioin
The Nash Central High School Class of 1965 celebrated its 45th Class Reunion in May.
The celebration begin Friday, May 28 with a gathering at the golf outing sponsored by the NCHSAA, then a gathering at the Hospitality Night at the O.D. Moore Center. Saturday's event included a special luncheon at the home of Mr. & Mrs. William Peele. More ...

SGA receives President's Challenge award
Nash Community College President Bill Carver (left) recently awarded the President's Challenge Award to the 2009-2010 Student Government Association (SGA) represented by 09-10 President Elizabeth Smith (right). The award is given annually to a group or department and its staff recognizing their generous commitment for various college fundraising efforts. More ...

Mt. Zion FWB News
I missed writing for you last week, but I never got enough information to write the article. Yesterday was a happy/sad day. Happy because I got to attend worship service and Jane and John Swain were here. But Earl was in Wake Med. He went from Nash General Friday night due to chest pains Thursday night and Friday morning. At first, they thought he may have had a light heart attack, but now they are not sure and running some different test today. Pray for him and our family. More ...
ROSALENE BASS
Beulah News
If you were not at Beulah Church of Christ on Sunday, you missed a really great service. Sunday school began at 9:45 followed by church services at 11:00. We really had a great attendance and lots of visitors including many children which really was wonderful to see. More ...
WILMA ENROUGHTY
Red Oak News
The Missions Recognition Service was held on Wednesday, Aug. 25 at Red Oak Baptist Church. Members of GA, RA, and Mission Friends were recognized for their participation in missions and everyone was also encouraged to bring their Christmas in August gifts to this service. More ...
SUZY PEARCE
Peachtree Community News
Peachtree folks attended the "Fifth Sunday Sing" at First Baptist Church in Spring Hope on Sunday night. Several area churches were involved. The Peachtree choir accompanied, by Jane May, sang two songs, with David Griffin whistling a solo part. The First Baptist choir, led by Linda Johnson, and accompanied by Craig Johnson, rendered two beautiful selections. More ...
BARBARA HARDISON
Ephesus News
Our guest speaker Sunday morning was Tony Jefferys who shared testimony from his recent mission trip to Cuba. More ...
DEBBIE PHILLIPS
Project to encourage breast cancer survivors
Since statistics indicate that 1 out of every 8 women will develop breast cancer at some point in her life, many women in Nash County will face this frightening diagnosis. A large number of ladies already have. More ...


DON'S BODY SHOP TEAM – Pictured from left to right are Anthony Shumaker, Chuck Smith, WC Humbert and Jason Carter.

Pizza Hut Golf Tournament raises over $10,000 for Scouts
Over $10,000 was raised for the local Boy Scout council on August 19, at the 8th Annual Pizza Hut – BSA Classic Golf held at Birchwood Country Club in Nashville. The tournament was chaired by Theron Riley, President and Tricia Robson, Marketing Manager of East Carolina Pizza Huts. Twenty-five teams from the area competed and enjoyed lunch and dinner catered by title sponsor East Carolina Pizza Huts.
More ...

High speed Internet – not so fast to get here
I'm starting to believe I was destined to live my life without having the comforts of high speed internet in my home.
Living out in the boonies, there are things you get used to; having to drive 20 minutes to get to anything, being stuck when it snows, being the last to get power restored when the lights go out, that sort of thing. More ...
Amanda Clark
A few random thoughts as summer winds down
As the summer comes to an end — maybe not by the calendar, but by what most people use as a marker, the end of school — I've got thoughts, questions and provocations. You decide which is which, and get back to me:
Much of the news over the weekend was about conservative radio/TV personality Glenn Beck's "Restoring Honor" rally on the National Mall in Washington, D.C. More ...
Mike Brantley
LETTER TO THE EDITOR:
Dear editor:
I read and hear daily about the seriousness of our current economy, and like you, it concerns me, but as a Christian and a grandmother, my faith in the future is strong. Since February 28, 2004, my perception of life has been dramatically changed. On that day doctors at Duke Children's Hospital shared a diagnosis for our only grandchild, Bayden Collins, that was life changing for our entire family. More ...

Like it or not, you might be on Facebook
Got a Facebook page?
You might have one and not even know it!
As I admitted a while back, I finally gave in several months ago and set up a personal Facebook page. A few long distance friends kept bugging me to get with the times so we could keep in touch. More ...
Jo Anne Cooper
Backward Glances
This is a photo from a Nashville Baptist Church Girls Auxiliary tea held at the Nashville Community Building circa 1956.
More ...
A PICTORIAL LOOK INTO THE PAST
LETTER TO THE EDITOR:
Open letter to Nash County Commissioners and Administrators:
I've had quite a few people tell me they could not find the Nash County Animal Shelter, gave up and went somewhere else. I've also been told they thought it had closed. I think I know why. Please note that I am writing this email as an individual and I represent the Nash County Animal Shelter Friends. More ...
1 opinion posted

SENDING IT FORWARD. Nash Central's Josh Taylor heads the ball to a teammate during last Saturday's action at The Brittany For The Boys Tournament in Wilson. Nash Central fell 2-1 against Northeastern.

NC's Close Call
WILSON -- Nash Central has yet to win a match at The Brittany For The Boys Soccer Showcase -- but the Bulldogs came close this time around.
Despite the fact that Elizabeth City Northeastern controlled the action for much of the way, the Bulldogs still had their chances -- especially in the second half. More ...
GEOFF NEVILLE, Graphic Sportswriter

LYNCH LOOKS FOR A LANE. Southern Nash's Trendell Lynch (with ball) tries to find some running room during the Firebirds' road football victory last Friday night against the Bunn Wildcats in Franklin County.

SNHS' Victory Tour
BUNN -- Southern Nash's Victory Tour through Franklin County continued last Friday with a short journey to Bunn.
The Firebirds brought plenty of offensive ammunition -- and fans -- to tangle with the Wildcats in the renewal of the clubs' backyard rivalry. More ...
GEOFF NEVILLE, Graphic Sportswriter

ONE AGAINST TWO. Despite being double-teamed, Bunn High's Keke Crudup (right) sends a tip over a pair of Nash Central defenders during last Wednesday's road volleyball matchup in Rocky Mount.

A Wildcat Sweep
ROCKY MOUNT -- Nash Central volleyball was running hot and cold this past week as it battled hard against Smithfield-Selma last Tuesday, only to lose in five games. Then it faced Bunn on Wednesday and went down in three straight at home.
In game one against SSS, play was tight with the Bulldogs trailing for most of the game but it was always close. More ...
KENT WHELESS, Graphic Correspondent
Southern spike club defeated
DUDLEY -- Southern Nash took Southern Wayne to four games, but was still defeated recently in a non-conference, high school volleyball showdown.
Scores were 17-25, 25-19, 25-21 and 25-23 in the Lady Saints' favor.
Southern is now 0-5 overall on the campaign. More ...
Staff Report

Despite being tied up by Northern Vance's Jake Ruggles (left), Southern Nash's Moises Gonzalez (with ball) managed to escape en route to scoring a goal during the Firebirds' home boys soccer decision Monday afternoon against the Vikings.

Firebirds Are On Fire
STANHOPE -- Who are these guys?
That's the question Southern Nash boys soccer coach John Matthews asked on the first day of practice this fall -- when several newcomers arrived for tryouts. More ...
GEOFF NEVILLE, Graphic Sportswriter
Mississippi denies Mudcats' victory bid
PEARL, MISS. -- Mississippi starting pitcher Randall Delgado pitched six perfect innings in leading the Braves past the Carolina Mudcats 6-2 at Trustmark Park on Sunday night in a Class AA Southern League diamond showdown.
Delgado (W, 2-5), a 20-year-old Panamanian, was making his seventh start at the Double-A level. More ...
Staff Reports
Central claims first victory
SMITHFIELD -- Nash Central got the bad taste of losing to Tarboro the opening week of the season out of its mouth last Friday night with a methodical 35-20 road win over Smithfield-Selma in Johnston County.
Credit the Bulldogs' defense for keeping the Spartans out of the end zone in the first half to give Central a bit of momentum. More ...
CHARLES ALSTON, Graphic Correspondent
Civil War Living History Reenactment comes to Historic Stonewall Manor
If you've ever had questions about the Civil War era, the time to ask about them is now… now being the weekend of September 10th – 12th on the grounds of Historic Stonewall Manor in Rocky Mount.
Perhaps the bloodiest conflict in American history, there are many misconceptions about the Civil War, also known as the "War of Northern Aggression" or "The War Between States".
More ...
Contributed to The Graphic
RYAN GRIFFIN SMITH
Ryan Griffin Smith, 28, passed away, Monday, August 23, 2010. Visitation was Thursday, August 26, 2010 from 6:00-8:30PM at Cornerstone Funeral Home of Nashville. Graveside services were Friday, August 27, 2010 at 3:30PM at Forest Hill Cemetery with the Rev. Dave Goshen officiating. More ...

CHARLES ANDREW BOBBITT
Charles Andrew Bobbitt passed away on August 28, 2010. He was born on June 19,1938 to the late James Robert and Delores Bobbitt. More ...

THOMAS LEE FIELDS SR.
ROCKY MOUNT – Mr. Thomas Lee Fields Sr., 72, of Rocky Mount, NC, died on August 22, 2010 at Nash General Hospital in Rocky Mount, NC. More ...

ROSA LEE GREEN
ROCKY MOUNT – Mrs. Rosa Lee Green, 91, of Rocky Mount, NC, died on August 24, 2010 at Duke Medical Center in Durham, NC. More ...

RAWLEIGH LEE JONES, SR.
ROCKY MOUNT - Rawleigh Lee Jones, Sr., 85, died August 24, 2010. Viewing/ visitation will be today from 3-8 pm at Stokes Mortuary Chapel. Burial will be in Baltimore, Md. Arrangements by Stokes Mortuary, Inc.
More ...

RANDY RAUDALE PARKER
ROCKY MOUNT – Mr. Randy Raudale Parker, 42, of Rocky Mount, departed this life on Thursday, August 26, 2010 at Nash General Hospital in Rocky Mount. More ...

CLARA BELL WILLIAMS
Mrs. Clara Bell Williams, 87, of Rocky Mount died on Tuesday, August 26, 2010 at Gaurdian Care of Rocky Mount. More ...

CHARLES EXUM HUNTER, JR.
Charles Exum Hunter, Jr., age 48 of Whitakers, passed away on Thursday, August 26, 2010. He was born March 23, 1962 in Nash County. More ...

FREDDA M. SILVER
ROCKY MOUNT - Funeral services for Fredda M. Silver, 41, who died on Friday, August 27, 2010, were Tuesday, August 31 at St. Paul Baptist Church. Burial followed in the Gardens of Gethsemane cemetery with Rev. William E. Holloway officiating. More ...