Subscribe/Access
Advertisements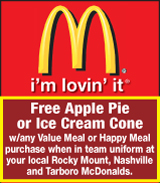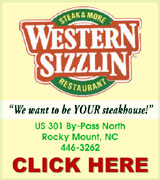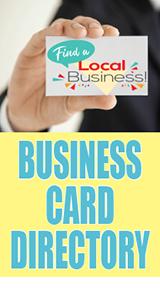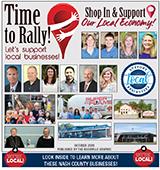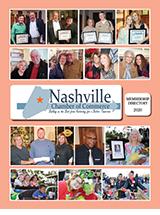 Sections
Member Options
Back
Domestic matter leads to shooting on Bass Drive
An ex-boyfriend was shot after forcing himself into the home of his former girlfriend early Sunday morning.
According to Nashville Police Chief Bill Creech, Trovis James Evans, 27, of Taylor Store Road, Nashville, kicked in the door of an apartment on Bass Drive around 2:45 a.m. on Sunday, July 25. Creech said Evans' ex-girlfriend, Sherica Martin, 24, was at the apartment with 24-year-old William Ray Smith of Rocky Mount. More ...
Amanda Clark, Graphic Staff Writer
Shelter to host adoption day
The Nash County Animal Shelter will host a "Pet Adopt-a-Thon" next week to encourage both animal adoptions and spaying and neutering.
The "Adopt-a-Thon" will take place next Wednesday from 1 until 7 p.m. at the shelter on First Street Extension in Nashville.
Adoption fees will remain at $20 but adopters can be reimbursed that fee if they spay or neuter their new pet. More ...
Amanda Clark, Graphic Staff Writer
Solid Waste Centers to close on Tuesdays
Starting next week, Nash County Solid Waste Convenience Centers will move to a new operating schedule.
Centers will be closed on Tuesday, beginning August 3. The change is a part of Nash County's effort to cut costs.
Nash County's utility fund has seen a decrease over the last few years. More ...
Amanda Clark, Graphic Staff Writer
SCORE office opens at Cooley Library
A nonprofit has opened a location in Nashville on Thursday afternoons to assist those seeking small business advice.
SCORE will be set up in Nashville's Harold D. Cooley Library every Thursday from 4 until 7 p.m. to advise those seeking information on small businesses. More ...
Amanda Clark, Graphic Staff Writer - 1 opinion posted
CHAMBER EVENT
The Nashville Chamber of Commerce held its annual membership meeting Monday night installing new board members and officers. Nashville Mayor Donald Street (right) is pictured installing the members. Pictured (left to right) are John McDanel, secretary; Bruce Daughtry, vice-president; Larry Taylor, new board member; and Meredith Holland, chamber president.
More ...

Downtown Nashville receives bench donation
A donation of nine metal park benches will save the Town of Nashville almost $11,000 for its Downtown Redevelopment Project.
Nashville's Wal-Mart donated the benches to the town. According to Melissa Lumpp, Community Events Coordinator for Wal-Mart, the Nashville store had some extra metal benches and instead of getting rid of them, decided to find a way to put them to use. More ...
Amanda Clark, Graphic Staff Writer
Firefighters save puppy from house fire
Rocky Mount Firefighters rescued a pit bull puppy from a burning home early Sunday morning.
The Rocky Mount Fire Department responded to a house fire at 109 Biltmore Place in Rocky Mount around 12:41 on Sunday, July 25. Upon arrival, firefighters saw light smoke coming from the double-wide mobile home.  More ...

Nashville police arrest SC fugitive
Nashville Police arrested a man wanted in South Carolina on kidnapping and burglary charges.
Law enforcement received information that Jarren Porter was staying with his mother on Wheeless Circle in Nashville. Porter was wanted in South Carolina for kidnapping and first degree burglary charges. More ...


Harry

Marijuana, ecstasy are seized during traffic stop
Over 200 grams of marijuana and 5,000 ecstasy pills were confiscated during a traffic stop on US 64 last week.
The Nash County Sheriff's Office, with assistance from the North Carolina State Bureau of Investigation, conducted a traffic stop on US 64 near the Tar River after a tip that a vehicle's occupants would be in possession of a large amount of narcotics. More ...

IT'S ELECTRIC
Nash County 4-H partnered with Nash County Parks and Recreation to host an Electric Camp July 13-15. Youth made a lamp with scratch parts, learned about solar power and also held a quiz bowl to test their knowledge. The camp concluded with youth testing solar cars they made. Pictured above, youth prepare to race their solar cars. More ...

Rocky Mount Kiwanis honored
Kiwanis International recently honored the Rocky Mount Kiwanis Club for its 91st year. Pictured, International President Paul Palazzolo (far right) of Springfield, Ill., and Carolinas District Governor Elizabeth Tezza (far left), of Sullivan's Island, S.C., congratulate President-Elect Dr. Jon Wiggs (center) of the Rocky Mount Kiwanis Club as it begins the 91st year.
More ...

More file for NRMS Board
Just one more week remains for those interested in filing for a seat on the Nash-Rocky Mount Board of Education.
Already, nine have filed for the five open seats. Four of the five open seats face challengers. Brenda Brown, of Nashville, is running for re-election to the District Four seat, which covers the Nashville area. Chet Osterhoudt, also of Nashville, has filed to challenge Brown for the seat. More ...
Amanda Clark, Graphic Staff Writer
Barnes earns doctorate
Roscoe Barnes III, former writer for The Nashville Graphic, has been awarded the Doctor of Philosophy degree in Church History by the University of Pretoria, South Africa. More ...

ART IN THE PARK
Nash County Parks and Recreation and the Nash Arts Council hosted their Art in the Park program June 22 through 25. The Art in the Park program was for ages five to 12. Melanie Arnold, who teaches art at Baskerville and Pope Elementary Schools, was the instructor for the week.
More ...

Joyner to serve on Carolinas Food Industry Council Board of Directors
Nashville's Cliff Joyner, of Joyner's Supermarket in Freemont, was elected to serve on the 2010-2011 Board of Directors for the Carolinas Food Industry Council (CFIC). The formal announcement was made during the CFIC Sixth Annual Convention held July 22-24 at the Hilton Resort in Myrtle Beach, South Carolina. More ...

50TH ANNIVERSARY
Alton and Sue Batchelor celebrated their 50th wedding anniversary on July 20, 2010. They celebrated with a family trip (including their children and grandchildren) to White Lake. They were married on July 20, 1960 at Dortches Baptist Church.
More ...

Nash County Blood Drives - August
Tuesday, August 3 from 4 until 8 p.m. at Northside Community Church, 1660 Beaver Pond Drive, Rocky Mount
Tuesday, August 3 from 2:30 until 6:30 p.m. at Arlington Baptist Church, 1500 Bethlehem Road, Rocky Mount More ...

Local students named to Barton's Dean's List
Nash County residents were among those named to the Dean's List for the 2009-2010 academic year.
Dean's List students achieved a grade point average of 3.30 from 18 semester hours of work during the course of three trimesters.
More ...

County organization receives grant funding
A Nash County organization is one of 11 organizations receiving grant funding from the Kate B. Reynolds Charitable Trust.
The Kate B. Reynolds Charitable Trust recently announced $150,000 in new grant awards to 11 small organizations for capacity building efforts throughout North Carolina. More ...


Abby Edwards (center) with mom Libby (far left) and Shirley House, BPW Scholarship Chair.

SCHOLARSHIP
The Nashville BPW presented its Hazel Valentine Scholarship to Abby Edwards and Erika Manning at its regular meeting last Monday night. Edwards is a Rocky Mount High graduate and plans to attend ECU and major in nursing. Manning is a graduate of Northern Nash High and plans to attend ECU and major in Business Administration and Management.
More ...

60TH CLASS REUNION
On June 26, 2010, eighteen 1950 Spring Hope High School classmates and spouses attended their 60th class reunion held at Momeyer Baptist Church fellowship hall. Local classmates attended along with those as far away as Raleigh, Fayetteville, Virginia and South Carolina.
More ...

Enfield resident earns Doctor of Ministry degree
In May 2010, Willie Mae Hawkins graduated from Regent University, Virginia Beach, VA. earning a Doctor of Ministry degree. Dr. Hawkins is a national spokesperson for single parents and serves as an inspirational speaker, life coach, consultant and author. More ...

Communities come together for gang assessment
An impressive collaboration between the Juvenile Crime Prevention Councils of Edgecombe and Nash Counties have come together to assess the community's gang problem.
After years of hearing isolated reports of gang-related incidents throughout the twin-county region, the State of North Carolina has at last supported the efforts of a comprehensive gang assessment for Edgecombe and Nash County. More ...

Wesleyan's accreditation reaffirmed
"Reaffirmed!"—the word that North Carolina Wesleyan College has eagerly been waiting to hear—arrived recently in a letter to Wesleyan President James A. Gray III from the Commission on Colleges of the Southern Association of Colleges and Schools (SACS). The word indicates that Wesleyan continues to be accredited by the Commission to award baccalaureate degrees, following a rigorous self-inspection and peer review carried out over 18 months. More ...

4-H CHEF SCHOOL
A 4-H Chef School was held for five to eight year olds on July 15 at the Agricultural Center in Nashville. The Master Gardner's assisted Janice Latour, Nash County Extension Agent for Family and Consumer Sciences, with the camp. Pictured, Master Gardner Betty Hodges (far left) shows youth how to make a banana cake. More ...

Grimes named Director of Wound Care Center
Sterling Grimes has been named program director of the Nash Wound Care Center. Originally from Scotland Neck, Grimes earned her bachelor's degree from Meredith College and her master's degree from N.C. State University.
Her previous experience includes work in physician relations and cancer center outreach and support service at Rex Healthcare.
More ...

Golf tournament to support Boy Scouts
East Carolina Boy Scout Council has partnered with East Carolina Pizza Huts to help raise funds to support local Boy Scout programs. These programs allow young men the opportunity to achieve the core objectives of strengthening character, personal fitness and good citizenship. More ...

BIG TOMATO
Armando Gentile shows his recently harvested 1.75 lb. Beefsteak Tomato. Gentile said the seeds for the plants were imported from New Zealand and that all the plants were fertilized with organic fertilizer. He said this was the largest tomato he recalls harvesting. Gentile is the owner of Nursery Farm Plants and Trees at 3236 Lonesome Pine Road near Whitakers.
More ...

Peachtree Community News
Vacation Bible School was a wonderful experience for the children, their parents and the faculty. Beverly Wilson, Director, thanked the parents and faculty for their contributions that made VBS such a positive learning experience. On Sunday morning the children sang the songs that they had learned during the week. They were directed by Pastor Whitehouse and they sang with lots of spirit and pep. They quoted scripture learned and answered questions about Bible characters. More ...
BARBARA HARDISON
Mt. Zion FWB Church News
Earl and I were able to attend worship service today. Praise God! It was good to be in a house of God and worship with other believers! We enjoyed the music also. I was pleased with testimonies that Ashley Matthews gave. She shared what God was doing in her life and how she has been able to overcome some hindrances to her spiritual growth. This fall she will begin her second year at Meredith. "Thanks for sharing, Ashley, and may you continue to live close to God."
More ...
ROSALENE BASS
Ephesus Community News
Join us at Ephesus this week for Vacation Bible School. Classes began last Sunday and will continue through Thursday night beginning at 6 p.m. until 8:35 p.m. On Friday night at 6:30 p.m. join us for supper followed by Commencement Program at 7 p.m. as your children share with you what they have learned throughout the week. More ...
DEBBIE PHILLIPS
Beulah Community News
We had another great service at Beulah Church of Christ on Sunday morning. Beautiful flowers were placed in the church by Carolyn Hunt Matthews in memory of her late mother, Lucille Hunt, whose birthday would have been July 26. Beadie Skinner also put flowers in loving memory of her late husband, Herbert Skinner. Thank you both for the beautiful flowers. More ...
WILMA ENROUGHTY
Brooklyn Community News
Saturday, July 17th the Brooklyn Area Community Watch held its 5th Annual Nashville Youth Day at Glover Park in Nashville. We had a great turnout.
The Nashville Fire Department was in attendance. They brought along their "Smoke House." This exhibit allowed the kids of all ages experience the proper way to evacuate from a house with smoke. They all enjoyed that. More ...
LENA SESSOMS
Red Oak Community News
Children and chaperones from Red Oak Baptist Church are currently having a great time at CentriKid at Ridgecrest. They will return home on Friday.
The youth will have a lake retreat beginning Friday and concluding on Sunday. More ...
SUZY PEARCE
News from the Farm Service Agency
Suzanne Murray, County Executive Director of the Nash County Farm Service Agency, reminds Nash County farmers and landowners that the election of responsible agricultural producers to FSA county committees is important to all farmers and ranchers with large or small operations. It is crucial that every eligible producer take part in this election because county committees are a direct link between the farm community and the U.S. Department of Agriculture. More ...

Fun Run for Charities
My Sister's House received $12,673.99 from the Fun Run for Charities, which was held on May 15 in Rocky Mount. My Sister's House was one of 55 organizations that received over $455,000 from the event, which is sponsored by Reach Out Rocky Mount.
More ...

Animal shelter needs some friends
Finally, the Nash County Animal Shelter is taking a proactive step towards getting animals adopted! A very small step in my opinion, but at least it's somewhat in the right direction.
Next Wednesday, August 4th, the shelter will stay open until 7 p.m. (normal hours are from 1-4 p.m. Monday through Friday.)
More ...
Jo Anne Cooper - 4 opinions posted
Nashville's downtown project should be well worth the wait
Well, it's August and many of us Nashville folk probably thought we'd be dealing with lots of detours throughout downtown by now. But so far, downtown looks pretty much the same.
The Town of Nashville has been working diligently on a Downtown Redevelopment Plan to make downtown more pedestrian friendly and overall more attractive. More ...
Amanda Clark
Backward Glances
We found this photo in The Graphic's July, 1959 archives. Looks like this group of folks were getting ready to enjoy hot dogs and cold Coca-Colas at a cookout. If you recognize anyone, give us a call at 459-7101.
More ...
A PICTORIAL LOOK INTO THE PAST
Right to self-defense, just one more liberty on the hit list
There are those who would tell you that American citizens have no business owning guns. They think the Second Amendment to the Constitution is an outdated, irrelevant part of the best governing document ever written.
These are the same folks who would tell you that the 2nd Amendment is just the first of many things that need to Change in America. They say America needs fundamental Change. More ...
Mike Brantley

POINTS GRABBER. Chris Powell's points-earning heroics in the Boys 15-18 Division helped Nash Rec earn a tie with rival Westridge during Nash-Halifax Swim League action last Thursday in Rocky Mount.

EVENING THE SCORE
Tying circumstances were the order of the day when Nash Rec traveled to Westridge for a Nash-Halifax Swim League showdown last Thursday.
The competition was expected to be tight, considering Nash Rec had edged Westridge by just a few points during an earlier-season matchup. More ...
GEOFF NEVILLE, Graphic Sportswriter
South Creek HS Hires Jones
ROBERSONVILLE -- Since 2002, five different Rocky Mount High School assistant football coaches have gone on to get a head coaching gig -- making RMHS the "cradle of coaches" in the county.
But watch out for Nash Central, Gryphons. The Bulldogs are creeping up on you!
Nash Central has now seen its third former assistant coach in the last four years move on to rule his own sideline. More ...
CHARLES ALSTON, Graphic Correspondent
Wesleyan schedule finalized
ROCKY MOUNT -- North Carolina Wesleyan College's 2010 men's soccer schedule will begin Sept. 1 with a home matchup against Guilford College.
NCWC's complete ledger is as follows (home matches are listed in CAPS): More ...
Staff Reports
RV wins swim tri-meet
NASHVILLE -- In a tune-up for this week's conference championships, Roanoke Valley bested Benvenue and host Birchwood in Nash-Halifax Swim League action last Thursday.
Roanoke Valley amassed 551 points, compared to 276 for Birchwood and 41 for first-year program Benvenue. More ...
Staff Report
Post 58 closes season
ASHEBORO -- "It's like déjà vu all over again."
It's a famous quote attributed to baseball great Yogi Berra. It had to be on the mind of Rocky Mount Post 58 head coach Hank Jones Sunday. More ...
CHARLES ALSTON, Graphic Correspondent
Carolina remains hot in the SL
MONTGOMERY, ALA. -- Scott Carroll pitched six innings of one-run baseball, leading Carolina to its third win in four games over the Montgomery Biscuits 5-1 at Riverwalk Stadium on Sunday night in a Class AA Southern League baseball matchup.
Carroll (W, 3-5) permitted his only run in the sixth inning, then snagged a hard grounder on the hill with the bases loaded to end his outing. More ...
Staff Reports
ON THE LOOKOUT
Nash Rec Swim Team's Mackenzie Jones keeps an eye on the finish line during an event last Thursday evening as part of a road matchup against Westridge in Rocky Mount.
More ...

FINAL PUSH
Westridge's Alex Whicker heads to the finish during the IM portion of last Thursday evening's home meet against Nash Rec in Nash-Halifax Swim League action.
More ...

Nash Arts announces summer concerts
Trilogy of The King will be held at Nash Arts Saturday, July 31 from 7-10 p.m.
Artists include Wrenn Mangum, Jeff Barnes and Alvin Smith.
Tickets for reserved seats are $25 and $20; general seating is $15. For more information or tickets, call 252-343-1561.
More ...

FRED EDWARD JONES, JR.
BROOKLYN, NY – Mr. Fred Edward Jones, Jr., 67, of Brooklyn, New York, and formerly of Rocky Mount, North Carolina, died on Wednesday, July 21, 2010 at Jamaica Hospital Medical Center in Queens, New York.
More ...

VIRGINIA WILLIAMS HINTON
Virginia Williams Hinton, 76, passed away Wednesday, July 21, 2010. She was born in Nash County on October 24, 1933. She was the daughter of the late Grover and Nannie Williams Vester. Virginia was preceded in death by her first husband, Jordan Williams; her brothers, Robert Vester and James Vester; and sister, Dorothy Joyce. More ...

WILLIS LEE NINES
Willis Lee Nines, age 88, of Wilmington, passed away Thursday, July 22nd 2010. Willis was born to the late James Elijah Nines and Sarah Francis Walker Nines on January 17th 1922 in Nash County, NC. More ...