Subscribe/Access
Advertisements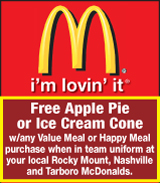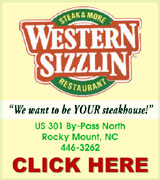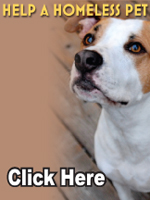 Sections
Member Options
Back
Parking tickets may increase to $50
Fines for parking violations will increase to $50 if Nashville's proposed 2010-2011 budget is accepted as presented.
Nashville's Town Council increased parking fines in the 2008-2009 budget from $10 to $20. In addition, during that same budget year, fines for parking in a fire lane went from $25 to $50. Handicapped parking violations went from $50 to $250.

More ...
Amanda Clark, Graphic Staff Writer
Lobbyists work to stop municipal broadband efforts
Lobbyists representing large communication companies are trying to squash broadband endeavors by local governments throughout the State of North Carolina.
Nash County Commissioners approved a resolution last week that opposes any legislation that will limit local government provisioning of broadband service. More ...
Amanda Clark, Graphic Staff Writer

SUPER SHOT – From L-R, Nashville residents Savannah Heath and Alexa Heath and Castalia resident Kimbery Gay react after riding the Super Shot at Nashville's Blooming Festival. (Graphic photo by Amanda Clark)

Blooming Festival draws 20,000 plus to town
Organizers of Nashville's Blooming Festival say each year, the festival gets better and better. This year was no exception.
The 14th Annual Nashville Blooming Festival was held this past weekend, with more than 20,000 people coming out to take part in one of many activities offered. More ...
Amanda Clark, Graphic Staff Writer
Spring Hope mulls park improvements
A plan to revitalize Spring Hope's park was presented to commissioners during the board's regular meeting Monday night.
Kathy Nall, who was asked to form the park committee, spoke on behalf of the committee. Nall is a Spring Hope resident but also serves as the Healthy Kids Coordinator for the Down East Partnership for Children. More ...
Amanda Clark, Graphic Staff Writer

Grant Wilson working on his Eagle project at Nash Grove, prior to his death in February 2009.

Parker seeks donations for Alzheimer's Unit
When Betty Parker moved her mother to Nash Grove Manor's Special Care Unit, she noticed a significant change.
Initially, her mother, Esther Page, was at another facility. However, Parker said that facility was not equipped to handle patients with Alzheimer's so Parker agreed to move her to Nash Grove's Special Care Unit.
Parker said since her mother was moved, she has made a complete turnaround. More ...
Amanda Clark, Graphic Staff Writer
Winners
Chris and Tonya Yarusinsky are the winners of The Nashville Graphic's drawing held at this year's Blooming Festival. The prize was $100 of groceries. Pictured with Tonya are sons Michael and Caleb.
More ...

Nash supports resolution for annexation law modification
Nash County Commissioners, in a 5-2 vote, approved a resolution of support of annexation law modification during their regular meeting last Monday. The resolution was brought before the board by Commissioner Wayne Outlaw.
Outlaw said he was asking for the full board's support in the resolution, which supports full modification of the state's current annexation laws. Outlaw said he hoped the General Assembly would take up the issue in its upcoming session. More ...
Amanda Clark, Graphic Staff Writer
NATIONAL DAY OF PRAYER
Nashville celebrated National Day of Prayer last Thursday, May 6 on the steps of the Nash County Courthouse. Pictured above, people salute as the Pledge of Allegiance is said before the prayer service. More ...

Governor appoints Rocky Mount woman to financial literacy council
Gov. Bev Perdue has appointed Verna L. Graff-Gessaman of Rocky Mount to the Financial Literacy Council.
Graff-Gessaman is the Sr. manager of Community & Economic Development for RBC Bank. She is a board of director for Leadership North Carolina, North Carolina Business Committee on Education, and the North Carolina Council on Economic Education. In 1994, she was awarded the Women in Business Award. More ...


Pictured above, students from Coopers Elementary School participate in a parachute game during a Hot Feet in Action celebration on April 22.

Students walk 100 miles as a part of Hot Feet in Action
Glover Park was filled with excited elementary school students from all 16 Nash-Rocky Mount elementary schools during the annual Hot Feet in Action Celebration. Their day was filled with games, activities, music and fun. Nearly 4,700 students celebrated achieving their goal of walking 100 miles during the 2009-2010 school year. More ...

Health career fair
Nash Central Middle School held a health career fair on March 24 in the school's gym. Area businesses came out to talk to students about different career paths. Pictured at left, Jo Anne Cooper, Publisher of The Nashville Graphic, speaks to students about the different careers in the newspaper field.
More ...

Captain Binford Strickland speaks
The American Legion Post 110 had the honor of hosting Captain Binford Strickland, USMC on April 19. Captain Strickland was home from his recent deployment to Haiti following the January earthquake. Binford recounted the huge rescue and supply efforts by the Marines over the last four months. Also joining the Legion was Scott Womack, son of Commander Larry Womack and lifelong buddy of Strickland. More ...

CHARM youth visits Strawberry City
Youth from the Christian Homescoolers Association of Rocky Mount, or CHARM, visited Strawberry City outside of Nashville last Thursday morning. Youth learned about farm practices and how strawberries are grown, from planting to harvesting. Pictured (Above): Oliva Flora, of Strawberry City, (far left) speaks to members of CHARM about how strawberries are grown last Thursday during a visit. Students (from L-R) are Jameson Harrell, Bronson Harrell, Joshua Revoir, Sarah Newell and Josie Newell. Behind them is CHARM parent Babs Harrell.
More ...

MILITARY NEWS
Air Force Master Sgt. Pierre D. Wright has arrived for duty at RAF Mildenhall, Cambridge, England.
Wright is a security forces craftsman assigned to the 100th Air Refueling Wing. He has served in the military for 15 years.
He is the stepson of Bobby Davis of Raleigh and brother of Lawanda Davis of Rocky Mount. More ...


Corporal Angel Ricks, of the Nash County Sheriff's Office helps fifth grader Kenton Morgan with fatal vision driving.

Swift Creek hosts Science Day
Swift Creek Elementary School hosted its annual Science Day on April 23.
Science Day is an all day enrichment event for students in grades three through five. The day began with a hot air balloon demonstration and weather presentation by Tom Lattin from ReMax. Students then rotated through small learning stations. More ...

BEAUTIFICATION DAY
Latoya Alston picks up leaves at Nashville Elementary School during the school's Beautification Day, as part of the United Way's Make a Difference Day. Volunteers from United Way and Nashville's PTA came out to beautify the school's campus.
More ...

Pike graduates
Robert Bryson Pike II was among the 232 men who graduated on Sunday, May 9 at commencement exercises marking the end of the 235th academic year at Hampden-Sydney College.
Pike graduated with a B.A. in history. He is the son of Bob and Cindy Pike of Nashville and is a graduate of Nash Central High School. More ...


Deandrea Williams

Local teachers recognized as outstanding by CTE
Deandrea Williams, Business Education teacher at Northern Nash High School, was named "CTE Association New Professional of the Year" by the Nash-Rocky Mount Career and Technical Education Association at their annual banquet on May 4, 2010. On the same evening, Mike Bartholomew, Agriculture Education Teacher at Southern Nash High School, was named "CTE Association Teacher of the Year." More ...

BBQ CHICKEN FUND-RAISER
Shorty Greene and Jerry Baines (L-R) cook chickens for the American Legion Post 110's chicken dinner on April 30. The dinner was held at the Community Building in Nashville. The Post 110 Auxiliary sold desserts for the dinner.
More ...

Local scouts attend Jamboree
What did you do last weekend? Boy Scouts and leaders from Troop 37 participated at the East Carolina Council Regional Scout Jamboree in Kinston. The jamboree or "Jambo" is a large gathering of scouts who get together to have fun, visit and celebrate scouting. The jamboree attracted close to 5000 people to Lenoir County. More ...
TALON PARKER, Historian for Troop 37
Peachtree Community News
Mother's Day was a beautiful spring day at Peachtree. The worship service focused on "mothers" and the importance of their role. The children sang for the mothers, under the direction of David May and Catherine Gupton. Jamie Bunn recognized Lillie Belle Griffin as the oldest mother present and presented her with a hanging basket. A gift was presented to each mother present. More ...
BARBARA HARDISON
Beulah Community News
I hope everyone had a Happy Mother's Day. It was a beautiful week-end and I hope all your family get-togethers were really nice. If your mother is still living always honor her (Exodus 20:12). This is one of the ten commandments. At Beulah Church of God on Sunday, all mothers were recognized and given a flower. Amy West presented gifts to many of the mothers. Gifts were given to the mother having the oldest child, the mother with the most children present, the mother with the child who came the farthest distance to be there and other awards. I can't remember all but it was really nice. More ...
WILMA ENROUGHTY
Ephesus Community News
Mothers were honored Sunday. Flowers were given to the oldest mother, Mrs. Josephine Lamm; the mother with the youngest child was Amber Williams; and the mother who had the most children present in church, Heather Coffey, who had all five children in church. More ...
DEBBIE PHILLIPS
Union Hill Laymen visit NCSU, NCC
On April 8, 2010, the Laymen's League of Union Hill Missionary Baptist Church in Nashville sponsored a field trip for the Youth Laymen to North Carolina State University (NCSU), School of Engineering. The youth ages ranged from middle to high school. A group of male laymen mentors accompanied the young men in their quest to learn about the field of engineering from the NCSU experts. More ...

Mt. Zion FWB Church News
An arrangement of colorful snapdragons were given by Karen Bass in honor of all mothers. "Thank you."
Brother Bob welcomed everyone to Sunday school. 92 were in attendance. Brother Bob presented attendance pins to Bobby Farmer, Allie & Lindsay Farmer, Amy & Zach Tyner. They had perfect attendance from March 2009 - March 2010. Congratulations! More ...
ROSALENE BASS
Red Oak Community News
Several ladies attended the Adopt-a-Dorm Bible Study at Dorm B at Fountain Correctional Center on Monday, May 3. Audrey led the study on Jonah with Jean Mellor, Suzy Pearce, Marilyn Boone, Nell Boone, Hazel Hill, and Jean Stallings also participating.
More ...
SUZY PEARCE
Is the mayonnaise jar really ever full?
A professor stood before his philosophy  class and  had some items in front of him. When the class began, he  picked up a very large and empty mayonnaise jar and start to fill it with  golf balls.
He then asked the students if the jar was full. They agreed that it was. 
The professor then picked up a box of pebbles and  poured it into the jar. He shook the jar lightly. More ...
Mike Brantley
Reader responds to a recent Soap Box column
I read with interest the issue of the next to the last week of April, 2010. It was a cute commentary with mostly benign comments on life, kids and various things. The slant of the writing was not without light opinions and humor at times. While reading it I noticed it had what I call bias commentary as when a basketball announcer pretends he is unbiased. In giving the play by play he inserts action, circumstance, data and referee calls as the game progresses. More ...
LETTERS
You gotta love cats – right?
Since when did cats become so annoying?
When I was younger, I preferred cats to dogs. I was young and naive, I suppose. I didn't realize the truth about those furry little creatures. Today, I definitely prefer dogs although I would never admit that to any of my own cats.
I think my annoyance started when I let them come into my house. More ...
Amanda Clark
Backward Glances
This photo was originally published in The Graphic August 10, 1967. The Momeyer Sunbeams were ready with their bag lunches to attend camp at Brinkleyville. From left to right are Timmy Hinton, Lee Bass, Natalie Matthews, Tanya Young, Connie Young and Laura Leppla. Annie Leppla and Steve Leppla, on the far right, were not Sunbeams, but went along for the ride and fun. Mrs. Floyd Leppla was their leader.
More ...
A PICTORIAL LOOK INTO THE PAST

LOOKS LIKE HE MADE IT. Southern Nash's Josh Sessoms clears this height during competition last Wednesday afternoon in the boys high jump event at the annual Big East Conference Championships at Nash Central's Dawg Pound.

TOUGH TO TOP
ROCKY MOUNT -- Nash Central continues to go the distance while dominating boys track and field opponents in the competitive Big East Conference.
Last Wednesday, the Bulldogs wrapped up another crown during the Big East's annual championships, which were held this time around at The Dawg Pound on the NCHS campus. More ...
GEOFF NEVILLE, Graphic Sportswriter

FAREWELL TOUR. Southern Nash High School senior mound standout Kyle Shields pitched his final home game last week against the Nash Central Bulldogs.

Central wins vs. Southern
ROCKY MOUNT -- Postseason brackets won't be finalized today, but Nash Central head coach Jeff Mizelle expects his Bulldogs to tangle with one of the area's most tradition-rich programs during Friday's first-round of the Class 3-A State Baseball Playoffs.
In Mizelle's estimation, Nash Central will open with a road game at Eastern Wayne, which was the state runner-up last spring. More ...
GEOFF NEVILLE, Graphic Sportswriter
Bulldogs To Remain Bulldogs
ROCKY MOUNT -- Nash Central's inside-outside hoops combination is on its way out of town -- but won't be going too far away.
Central point guard Dominique Holloway and post Terrance Copeland have elected to remain teammates for the next two seasons, as they have both signed letters-of-intent to continue their careers at Pitt Community College in nearby Winterville.
More ...
GEOFF NEVILLE, Graphic Sportswriter
Claytor qualifies for finals
WILSON -- Former Northern Nash High School standout Daniel Claytor has made an instant impact this season as a freshman member of the Barton College golf squad.
Last Wednesday, Claytor wrapped up a second-place finish at the NCAA Men's Division II South/Southeast Regional Tournament, which was held at Wilson Country Club. More ...
Staff Reports

CLOSE PLAY AT THE PLATE. Nash Central Middle School's Tyler Barrow (18) attempts to score during last Thursday's road baseball victory against Edwards.

NC Finishes Undefeated
NASHVILLE -- It didn't take long for Nash Central Middle School baseball coach Timmy Taylor to realize he had the makings for a strong group during the 2010 campaign.
Central returned five starters from a 9-5 club, and the Trojans were also destined to be a veteran group with a total of nine eighth-graders. More ...
GEOFF NEVILLE, Graphic Sportswriter
Pirates swept on road
HATTIESBURG, MISS. -- Dillon Day's RBI single to right center scored B.A. Vollmuth in the bottom of the eighth to complete Southern Miss' come from behind win over East Carolina University, 7-6, Sunday afternoon at Pete Taylor Park.
With the win, the Golden Eagles extended their current winning streak to 11 games and records their third straight Conference USA series sweep improving to 29-17 overall and 11-7 in league action, while the Pirates suffer their fourth straight defeat and fall to 27-21 and 8-10. More ...
Staff Reports
NCWC on the court
ROCKY MOUNT -- Since securing the 2010 USA South Conference Tournament Championship over two weeks ago in Burlington, the men's tennis team of North Carolina Wesleyan College has been anxiously awaiting its fate for the upcoming NCAA Division III Tournament. More ...
Staff Reports
RMSH stops Knights
RED OAK -- After Rocky Mount exploded for two homers and three runs crossed home plate in the top of the first of its season finale, Northern Nash's baseball team could have folded like a card table.
But the Knights made things pretty hard on the Gryphons last week as they fell 6-2 to the Big East Conference champions. More ...
CHARLES ALSTON, Graphic Correspondent
Carolina Mudcats on win streak
ZEBULON -- The Carolina Mudcats pushed across four first inning runs and picked up their third consecutive win over the Chattanooga Lookouts 7-2 on Sunday afternoon at Five County Stadium in a Class AA Southern League baseball contest.
In its first at-bat of the night, Carolina (11-19) picked up four runs the first coming off the bat of Jake Kahaulelio, who homered to left. More ...
Staff Reports
ANOTHER HURDLE CLEARED
A Northern Nash athlete (front) competes in the Boys 110 Hurdles at the Big East Conference Track and Field Championships, which were held last Wednesday afternoon at The Dawg Pound on the Nash Central High School campus.
More ...

STUDY OF CONCENTRATION
Southern Nash's Will Smith gets ready for his pole vault attempt during last Wednesday's Big East Conference Track and Field Championships at Nash Central.
More ...

GREENVILLE SOFTBALL TOURNEY CHAMPIONS
The Carolina Lookouts 14-Under fast-pitch softball team recently claimed first place at the United States Fast-Pitch Association Tournament in Greenville. The Lookouts were undefeated for the event and scored 42 runs, compared to five for opponents.
More ...

CATHERINE FOSTER
NASHVILLE - Funeral services for Catherine Foster, 67, who died on Tuesday, May 4, 2010, were held on Friday, May 7 at 1 p.m. at Bunn Chapel Baptist Church. Burial followed in Oakland Cemetery with Rev. Wayne Hines officiating. More ...

RUBBY BELL MOORE
NASHVILLE - Funeral services for Rubby Bell Moore, 92, who died on Monday, May 3, 2010 were held on Saturday, May 8 at 2 p.m. at the Richardson Funeral Home Chapel. Burial followed in Oakland Cemetery with Rev. Elder C. Troublefield officiating. More ...

JERLENE CARROLL
CASTALIA - Funeral services for Jerlene Carroll, 61, who died Friday, May 7, 2010 will be today (Wednesday, May 12) at 1 p.m. at Shiloh Baptist Church. Burial will follow in the church cemetery with Rev. Will C. Tabron officiating. More ...

BOBBY CLAY GLOVER
Bobby Clay Glover, 75, founder of Glover's Towing Service, passed away on Thursday, May 6, 2010. He was born May 22, 1934 in Bailey, NC, to the late Jimmie and Ada Glover. He was also preceded in death by his four brothers, Willis, Harold, Clinton, and Jimmy Glover. More ...