Subscribe/Access
Advertisements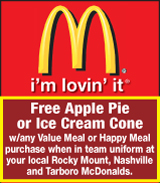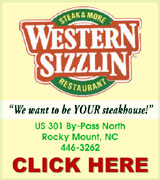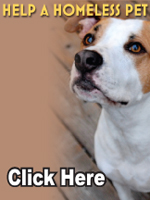 Sections
Member Options
Back
County seeks funding for rural Internet
The Town of Red Oak will apply for a grant this week that, if awarded, will provide hi-speed internet to all rural parts of Nash County.
Nash County Commissioners approved a resolution that supports the grant application for the State Broadband Grant at its last meeting on Monday, March 8. More ...
Amanda Clark, Graphic Staff Writer

Gray and Clay Batchelor (from L-R) work with their pigs on Monday afternoon on their farm just outside of Nashville. The two, along with sister Carly, are all showing pigs at the 73rd annual Eastern Carolina Meat Animal Show and Sale on April 6 and 7.

Local youth get ready for 4-H Meat Animal Show and Sale
The 73rd annual Eastern Carolina 4-H Meat Animal Show and Sale is just two weeks away and Nash County youth are busy getting their animals prepared for the two-day event.
Around 200 youth from Nash, Edgecombe and Halifax Counties are expected to participate in the show and sale, which is set for April 6 and 7 at the Eastern Carolina Agriculture and Education Center in Rocky Mount. More ...
Amanda Clark, Graphic Staff Writer
Cooking fires keep Nashville Fire Fighters busy
Unattended cooking has been the origin of two house fires in Nashville over the past few weeks.
Nashville Fire Chief Tim Pope said no one was injured in either of the fires, which occurred on March 5 and March 17.
In the most recent fire, on March 17, Nashville Fire Fighters responded to a house fire at 1991 Barnes Hill Church Road around 6 p.m. More ...
Amanda Clark, Graphic Staff Writer
County to close on town hall property in April
The Town of Nashville is just a few weeks away from closing on the old town hall property on Washington Street, next to the Claude Mayo Jr. Administration Building.
Nash County made a $285,000 offer on the building in October of last year. Initially the offer was $210,000. Nashville employees moved out of the facility in October and a ribbon cutting was held in November at the new location.
More ...
Amanda Clark, Graphic Staff Writer

Gavin Meiring

Red Oak Middle teacher becomes U.S. Citizen
When Gavin Meiring left South Africa to teach in Nash County as part of a special teaching program, he had no idea he'd end up staying.
Meiring, a social studies teacher at Red Oak Middle School, is now in his sixth year in the United States. And today, he's in his second week as a U.S. Citizen. More ...
Amanda Clark, Graphic Staff Writer
Graphic receives award
Nashville Graphic Staff Reporter Amanda Clark won first place in this year's North Carolina Press Association's News, Editorial and Photojournalism Contest in the News Enterprise Reporting category of the Division A newspapers across the state.
Clark's reporting of the ongoing involuntary annexation by the City of Rocky Mount in the Oak Level Community was noted by judges as "Great coverage, lots of detail, good graphics!" More ...

NASHVILLE POLICE BRIEFS
ARRESTS
Mark Anthony Johnson - 1/31/2010 - charged common law robbery
Chairty Renee Hill - 1/27/2010 - charged with driving while license revoked
Kenneth Hardy Morris - 1/27/2010 - charged with careless and reckless and resisting a public officer More ...

Theresa Shaw is recipient of Herman S. Prescott Award
While attending a conference in Orlando, Florida, Theresa Shaw was surprised to learn she was the recipient of a prestigious award.
Shaw, who serves as the Executive Director of the Boys and Girls Club of Nash/Edgecombe Counties, was presented the Herman S. Prescott Award on February 18 while at the Boys and Girls Clubs of America Southeast Leadership Conference. More ...
Amanda Clark, Graphic Staff Writer
Castalia applies for street grants
The Town of Castalia held a brief public hearing on Tuesday, March 16, concerning the town's application for a USDA grant and loan to aid with municipal street repairs. The town plans to make significant repairs to College, Estelle, and Church Streets, and to repay any loans with Powell Bill funds earmarked for street projects.
More ...
Amelia Harper, Graphic Correspondent
Rocky Mount man killed in car accident
An 18-year-old Rocky Mount man died after his vehicle crossed the center line and ran head-on into an oncoming vehicle.
According to the North Carolina Highway Patrol, Markee Dontrell Strickland was traveling west on West Castalia Road, just outside of Nashville, around 5 p.m. on Thursday. Strickland was allegedly traveling at excessive speeds, a spokesperson with the Highway Patrol said, when his vehicle crossed the center line and collided with another vehicle that was traveling east. More ...
Amanda Clark, Graphic Staff Writer
JVC honors PFC Alton Joyner
PFC Alton Franklin Joyner was honored on Monday, January 18 by the Joint Veterans Committee of Nash and Edgecombe Counties. Joyner, who was from Rocky Mount, was drafted into the Marine Corps in 1952. He served as a cannoneer in the artillery in the Korean War. Pictured above, the family of Mr. Joyner stands in front of a wreath presented to them during the ceremony. Pictured (L-R) is: a member of the Branch Honor Guard who accompanied the family, W.C. Joyner, Eddie Joyner, DeWilda W. Joyner and Craig Joyner.
More ...


The raising of the Army Branch Flag in honor of James E. Speight was done by the JVC Honor Honor Guard to the company of the Army Branch song.

SSGT James Speight honored
The Joint Veterans Committee of Nash and Edgecombe Counties honored SSGT. James E. Speight on Monday, February 15 at the Veterans Memorial at Jack Laughery Park in Rocky Mount. Speight joined the Army in 1954 and served his country honorably at Fort Bragg, Ft. Benning, Germany, Chicago, Ft. Hood and the Republic of Vietnam, giving 23 years of service.
More ...

Retired flag presented
The Honor Guard presented the retired flag to the family of Alton Franklin Joyner, who was honored in January by the JVC. After retiring the flag, another flag was raised in honor of James Speight, where it flew over the Memorial for a month.
More ...


James Dozier shows a student a karate move during career day at Bailey Elementary School.

Bailey students study careers
Bailey Elementary School students recently learned first-hand what it would be like to be a nurse, guidance counselor, engineer, medical technician, pastor, historical musician, firefighter, artist, mechanic or karate instructor during their annual career day. They also heard about careers in the US Air Force and US Army. More ...

Spring Hope Elementary Honor Roll
First Grade Grade Level Achievers
Mrs. Finn - Mason Cone, Camille Hall, Yolanda Joyner, Brooke Lucas, Landon Nall, Anna Strickland, Michelle Vargas, Blake Wood
Miss Hyde - Carson Beckham, Isaiah Bland, Meagan Cone, Victoria Cool, Sydney Finn, Makhia Grant, Kamiya Hart, Hunter Jackson, Miller Jones, Alexys Lowe, Precious Lynch, Lee Mullen Jr., Peyton Price, Blaze Tripp
More ...

BIRTH ANNOUNCEMENT
Mr. and Mrs. Kim and Craig Smith of Morehead City are proud to announce the birth of their daughter, Julia Maylyn Smith, born March 4, 2010 at Carteret General Hospital in Morehead City. She weighed 8 pounds, 12 ounces and was 20 1/2 inches long.

More ...

ENGAGED
Richard and Mary Murray of Spring Hope announce the engagement of their daughter, Catherine Cole Murray, to Craig Shane Ziencik, the son of Christopher Garito and Bettina Ziencik-Garito of Bailey, and the late Gregory Allen Ziencik.
The wedding is planned for May 22, 2010 at Gibson Memorial United Methodist Church in Spring Hope.
More ...

Nash Health offers free cancer screenings
Last year, more than 49,000 people died from colorectal cancer. Other than skin cancers, colorectal cancer is the third most common cancer found in American men and women. The risk of a person having colorectal cancer in their lifetime is about 1 in 19, according to information from the American Cancer Society. In North Carolina, there were 7,540 deaths due to colorectal cancer, which includes 99 deaths in Nash County, 66 in Halifax County, and 65 in Edgecombe County, according to the state's Department of Health and Human Services. More ...


Thorne Pruden, a student at Swift Creek Elementary, draws a cartoon.

Swift Creek students get hands on lessons
A grant is helping Swift Creek Elementary students earn a more hands on education in the arts and sciences.
Wendy Ferguson-Whitehead, who teaches art at Swift Creek and Red Oak Elementary Schools, received a Kaleidoscopes Grant from the DeLeon Carter Foundation.
More ...
Amanda Clark, Graphic Staff Writer
Peachtree Community News
Fran Bunn was declared first place winner in the Chili Cook-Off on Wednesday evening. Judges of the eight entries were Tom Dickens, Scott Farmer and Sarah Page. The meal was enjoyed by all of those present.
Tom Vesce was the speaker for the Gideon International on Sunday morning. His presentation was about the work of the Gideon's and especially on the need for Bibles to give to the military.
More ...
BARBARA HARDISON
Mt. Zion FWB Church News
Brother Bob welcomed everyone to Sunday school and reported 91 present including 4 visitors. He welcomed our visitors and encouraged them to come back. Zach Tyner read the Bible verse for today.
Our choir sang "Kings of Kings" for the call to worship. Pastor Rogerson welcomed everyone and prayed the invocation. Hymns of worship were "Wonderful Grace of Jesus" and "The Old Rugged Cross". More ...
ROSALENE BASS
Castalia Baptist News
Find It Here at Castalia Baptist! You are invited to all our Easter services. Kids Drama on March 24th at 6:45 p.m.; Cantata, My Savior, My God on March 27th at 7 p.m.; Monday, Thursday and Good Friday Services at 7:30 p.m. and Easter Morning Service at 11:00 a.m.. Go to Findithere.com to find out what you will find at CBC and other churches during their Easter Services. Everything begins at the cross, come and find hope, love, joy, peace and life! More ...
KATHY FREEMAN-ROBLES
Relay for Life News & Events
Smithfield's Chicken: Abby's Angel's Relay for Life team wants you to come out & eat at Smithfield's Chicken & BBQ (Wesleyan Blvd, Rocky Mount) on Tuesday, March 23 from 5 until 8pm and 25% of all sales will go to Relay for Life.
More ...

Red Oak Community News
Eileen Shanks, Audrey Pearce, and Suzy Pearce attended the NRBA WMU Leadership Team meeting at the associational center on Saturday, March 20.
The Middle School youth and leaders from Red Oak Baptist Church enjoyed a visit to The Factory in Wake Forest on Sunday, March 21 following church. More ...
SUZY PEARCE
Ephesus Community News
Spring has arrived as evidenced by God's beauty displayed all around us!
Our Sunday worship service began as Sarah Alford provided special music, Via Dolorosa.
Minister to Students, John Sorrell, read from John 3:1-17 and led our opening prayer. More ...
DEBBIE PHILLIPS
2009 Toys for Tots
Faulkner's Convenience Store in Red Oak supported the 2009 Toys for Tots campaign. Pictured is the Tri-County Detachment 1262 of the Marine Corps League, represented by Mark Withrow and Lance Corporal Will Sykes, presenting the Marine Corps League 'Certificate of Appreciation' to Deborah Faulkner Benitez and Leslie Lewis of Faulkner's Convenience Store. The award recognizes Faulkner's support of the "2009 Toys For Tots Campaign."
More ...

Nash Central High packages 10,000 meals
Forrest Brown, Student Government Association (SGA) President at Nash Central High School, has been determined to find ways to give back to his community and to help those less fortunate throughout much of his high school years. He has been successful in his endeavors. After learning about Stop Hunger Now's meal packaging program, he brought the idea to his SGA advisor Amy Selner and to Principal LeRoy Hartsfield. SGA members eagerly agreed to sponsor the event. More ...

Key Clubs promote Community Beauty
Firebird Key Club Helps Promote Roadside Trash Awareness Campaign – The 48-member Southern Nash High School Key Club will participate in the Kiwanis Club kickoff of a "Community Beauty Campaign" to reduce roadside trash. SNHS Firebird volunteers shown here will gather with other Key Clubbers from Northern Nash High School, Faith Christian School, Rocky Mount Academy, Rocky Mount High School, and Rocky Mount Preparatory School at City Lake on Saturday, March 27, from 9:00 to 12:00 noon. A preview interview program is also scheduled for WHIG-TV on Thursday, March 25, at 5:00 p.m.
More ...

I'm from the government and I'm here to help
Maybe you've heard the talk about the new invention being developed down at the Soapbox Research Labs.
It's a new vending machine, known as the ObamaVend2008. This machine is full of snacks — some are very good and some are very bad, allowing the potential customer plenty of choices.
More ...
Mike Brantley
Backward Glances
This photo was originally published in The Graphic July 13, 1972. Alfred T. Edwards of Nashville is shown with a mechanical pea and bean sheller he built. People who had used it commented it worked quite well. (Graphic photo by Smith.)
More ...
A PICTORIAL LOOK INTO THE PAST
I've got Sunshine on my mind this week!
I bet you all thought I had forgotten that last week was Sunshine Week but I didn't. I just thought I'd surprise you and give you a little sunshine this week since the start of the week has been a little rainy and dreary.
For those of you that are wondering what Sunshine Week is, let me explain. More ...
Amanda Clark
Social Security – my gift to the government
Albert LaRose posed the following question to me in the Rocky Mount Telegram: "Would you be willing to give up your Social Security for the good of our Nation?" I have tried to consider that question honestly.
Our Constitution does not give our government the power to mandate employees/employers to contribute to a retirement fund. Instead our Constitution protects our freedom to manage our own affairs. More ...
Letters to the Editor:
Tips for spring break
Spring break will be here soon and a lot of you will be traveling. Spring break offers us a chance to break the routine of work and everyday events. It's a time to relax and enjoy time with our friends and family. We need to follow a few guidelines so we don't have to worry about home while we're away. By doing the following, you can have peace of mind until you return home. More ...
Bill Creech, Nashville Chief of Police

CAUGHT IN THE MIDDLE. Nash Central's Natalie Rich (center) tries to work her way through two Smithfield-Selma players during last Saturday morning's action at The Brittany Soccer Showcase in Wilson.

Numbers Game
WILSON -- In part, The Brittany Girls Soccer Showcase was created to celebrate the spirit of sportsmanship that was such an important part of Brittany Willis' career during her playing days at Wilson Hunt High School.
Willis always wanted to win, but she aspired to do so the right way -- with class and dignity.
It's such an important part of The Brittany that, following each match, a Most Valuable Player isn't selected.
More ...
GEOFF NEVILLE, Graphic Sportswriter

PATEL WITH THE PITCH. Southern Nash starting pitcher Devon Patel lets loose with an offering for the Firebirds during Monday afternoon's home baseball contest against the Southern Vance Runnin' Raiders.

A Southern Battle
STANHOPE -- Southern vs. Southern was the theme of the recent two-game series between non-conference baseball foes Southern Nash and Southern Vance.
Southern Vance won the first meeting last week in tight fashion in Henderson, but the Firebirds were determined to even the score Monday during the rematch at the SNHS Baseball Field. More ...
GEOFF NEVILLE, Graphic Sportswriter

HEAD GAMES. Northern Nash's Caroline Johnson (left) attempts to head the ball away from a pair of South Central players during last Saturday morning's contest at The Brittany Soccer Showcase in Wilson.

Finding Answers
WILSON -- With most of his defensive crew returning -- and a Division I recruit in net -- Head Coach Joe McCarthy knew his Northern Nash Lady Knights would be strong along the back row during the 2010 girls soccer season.
McCarthy also knew his team would have to improve its scoring prowess and team depth in order to be successful against some of the titans of the Big East Conference. More ...
GEOFF NEVILLE, Graphic Sportswriter
Home Run showdown scheduled
BUNN -- A Home Run Derby will be held April 17 at the Bunn High School Baseball Field.
All proceeds will benefit the Duke University Hospital Epilepsy Center.
The event is part of a senior project at BHS by Stormi Barham, whose brother, Joshua, was diagnosed with epilepsy in 2008. More ...
Staff Reports
THE BRITTANY SHOWCASE SPORTSMANSHIP WINNERS
One of the highlights of the annual Brittany Girls Soccer Showcase in Wilson is the awarding of game balls to one player from each team. These standouts are chosen by match officials because of their sportsmanship, and each ball features the number 18 -- which was the jersey number of Brittany Willis during her career at Wilson Hunt. Last Saturday's ball recipients included Nash Central's Vanessa Batchelor.
More ...

THE BRITTANY SHOWCASE SPORTSMANSHIP WINNERS, 2
One of the highlights of the annual Brittany Girls Soccer Showcase in Wilson is the awarding of game balls to one player from each team. These standouts are chosen by match officials because of their sportsmanship, and each ball features the number 18 -- which was the jersey number of Brittany Willis during her career at Wilson Hunt. Last Saturday's ball recipients included Northern Nash's Amanda Griffin. More ...


YOU TAKE IT. Southern Nash's Hannah Brock (5) sends a pass to a teammate during the Ladybirds' matchup against Halifax Academy last Saturday at The Brittany Girls Soccer Showcase in Wilson.

Injury Problems
WILSON -- Thanks to a recent string of injuries, the Southern Nash Ladybirds entered last Saturday's meeting with Halifax Academy with a shorthanded lineup.
The contest was part of the annual Brittany Girls Soccer Showcase at Gillette Park, but it wasn't a showcase for SN's full lineup, as the Ladybirds were defeated by a 6-1 margin against the talented squad from Roanoke Rapids.
More ...
GEOFF NEVILLE, Graphic Sportswriter
NC Wesleyan enjoys big weekend
GREENSBORO -- Junior Zach Alexander went 7-for-11 with two homers and 10 RBIs to help lead North Carolina WesleyanCollege to a two-game sweep of Greensboro College in last weekend's USA South Conference baseball action.
Alexander went 3-for-5 and drove in six runs in Saturday's 16-9 victory. He then went 4-for-6 with four driven in on Sunday as the Bishops posted a 5-2 win in extra innings. More ...
Staff Reports

BONE IS BACK. Pitcher Ashley Bone is enjoying a strong senior campaign for the Nash Central High School fast-pitch softball squad.

Dominant 'Dawgs
BUNN -- Few teams have been able to have Bunn's number on the softball field, but the Nash Central Lady Bulldogs have been one of those clubs -- at least over the past two seasons.
Central has now won four consecutive outings against the Ladycats following a 10-1 road decision last Tuesday in a non-conference fast-pitch game on the BHS campus. More ...
Geoff Neville, Graphic Sportswriter
Northern Nash topped on diamond
PIKEVILLE -- Northern Nash's early-season baseball woes continued last Thursday as the Knights suffered a 12-1 loss at the hands of C.B. Aycock in five innings.
Senior and professional prospect Connor Narron banged a three-run homer as part of a five-RBI day. Jordan Quinn doubled twice and drove in a run while Travis Musselman doubled. More ...
CHARLES ALSTON, Graphic Correspondent
Drake earns All-America honor
ROCKY MOUNT -- The North Carolina Wesleyan College Department of Athletics has announce dthat senior point guard Trey Drake has earned All-American accolades from the National Association of Basketball Coaches.
The NABC announced last week its All-District and State Farm All-American teams, recognizing the best men's collegiate basketball student-athletes in Division III. More ...
Staff Reports
East Carolina a winner at home
GREENVILLE -- Junior Dustin Harrington had a career day, going 6-for-6 at the plate with two home runs, six RBI and scored five runs as No. 16 East Carolina University claimed the rubber match game over Monmouth 16-2 Sunday afternoon in baseball action at Lewis Field inside Clark-LeClair Stadium. More ...
Staff Reports
RAIDER RUN SCORER
Jonathan Reed rounds third and heads home for the Southern Vance Runnin' Raiders during their road victory Monday afternoon against the Southern Nash Firebirds.
More ...

Visionary Quilts opens March 26 at Mims Gallery
Ann Harwell has pushed the envelope of the quilting tradition to a level where her fabric constructions reflect her peerless precisionist craft and express her visionary genius. The Mims Gallery at NC Wesleyan College announces the opening of an exhibition of seventeen of Harwell's remarkable quilts and a free opening reception party for the artist will be held in the gallery from 7-9 p.m. Friday evening, March 26. This will be a chance for area quilters, art admirers, community families and curiosity seekers to meet Ann Harwell and hear what she has to say about her very specialized work. More ...

MARGARET JACKSON PURKERSON
SPRING HOPE – Margaret Jackson Purkerson, 76, passed away Monday, March 22, 2010. A graveside service will be held at 2:00 p.m. on Saturday, March 27, 2010 at Forest Hill Cemetery. Arrangements by Wheeler and Woodlief Funeral Home, 1130 N. Winstead Avenue, Rocky Mount.

More ...

WILLIAM B. HUDGINS, SR.
ROCKY MOUNT - William B. Hudgins, Sr., died Tuesday, March 17, 2010 at his residence. Funeral arrangements are incomplete and will be announced by the Rocky Mount location of H.D. Pope Funeral Home.

More ...

MARKEE STRICKLAND
ROCKY MOUNT - Funeral services for Markee "Rudy" Strickland, 18, who died Thursday, March 18, 2010, were Tuesday, March 23, at 2 p.m. at Union Hill Baptist Church. Burial followed in the Thomas Family Cemetery with Evangelist Rosa Battle officiating. More ...