Subscribe/Access
Advertisements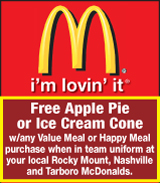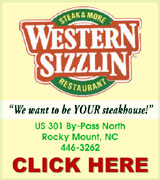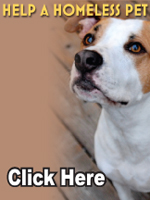 Sections
Member Options
Back
County error causes town budget woes
Nash County's $171,000 error will haunt the Town of Nashville for years to come.
At its annual budget retreat, which lasted over 10 hours on Monday, Nashville Town Manager Preston Mitchell went over several items that would present financial challenges for the town in the coming budget year. The county's software error, which affected the town's current budget year, will also have an impact on the 2010-2011 budget year and possibly the following year. More ...
Amanda Clark, Graphic Staff Writer

JOY RIDE – Ryan and brother Chris Barham of Nashville brace themselves while speeding down the hillside in the Oak Level Community. Hundreds of folks showed up Sunday to take a shot at sledding down the hill at the overpass on Oak Level Highway.

SNOW DAY
Snow blanketed all of Nash County over the weekend, giving students an extra two days off and creating havoc for drivers.
The snow began falling Friday evening and fell into Saturday, when it switched over to sleet.
According to Brian Brantley, Director of Emergency Services for Nash County, the county was declared a state of emergency Friday afternoon and two shelters were opened up, one at Nash Central High School and the other at Southern Nash High School.The shelter at Southern Nash was shut down on Saturday morning. Nash Central's shelter was open until 4 p.m. Saturday.
More ...
Amanda Clark, Graphic Staff Writer
County approves financing for new high school
After a brief debate, Nash County commissioners decided Monday morning to forge ahead on construction projects without putting the issue on a ballot.
Commissioners approved a resolution that will use Limited Obligation Bonds for four major projects – Rocky Mount High School, Southern Nash Field House, a Nash County Storage Building and a Nash County Emergency Services Building.
More ...
Jo Anne Cooper, Graphic Publisher
Public hearing for Sunnyfield annexation set
Nashville's Town Council accepted a certificate of sufficiency for annexation, which, once approved, will bring in an additional 30 to 35 properties into the city limits.
A public hearing will be held on the annexation, which was initiated by citizens in the Sunnyfield Subdivision, on Wednesday, February 24 at 7 p.m. More ...
Amanda Clark, Graphic Staff Writer
Nash Community hosts JOBS Commission
Nash Community College hosted a gathering of the Eastern Region JOBS Commission on January 28th. Lt. Governor Walter Dalton was present as chair of the JOBS Commission—a committee that he helped establish in the state for the purpose of joining the efforts of businesses and schools in order bring more jobs to North Carolina. More ...
Amelia Harper, Graphic Correspondent
Nashville Opry moved to Feb. 27
The 31st Annual Elsie Clark Memorial Nashville Opry was postponed, after a winter storm brought snow and ice to Nash County Friday evening into Saturday.
Barbara High Tyre, who serves as the President of the Business Professional Women's (BPW) organization who sponsors the event, said this is the first time she knows of that the event has had to be rescheduled. More ...
Amanda Clark, Graphic Staff Writer
Informational meetings set to hear benefits of ag districts
Landowners are invited to attend one of three public informational meetings and hear a brief presentation about the benefits of registering their property to have agriculture district status. There will be opportunity for questions, and application forms will be distributed.
More ...

Cedar Grove benefits from partnerships
Students at Cedar Grove Elementary School recently received stocks of coats, hats, scarves, gloves and shoes thanks to partnerships with local businesses and community groups.
Steve Cederberb, Manager of the JayGroup, donated a wide variety of shoes to Cedar Grove for students in need. The JayGroup is a leading global footwear supplier, distributing footwear across 36 countries. More ...

CELEBRATING DR. KING
On Friday, January 15th CIS Students of Northern Nash celebrated the birth and life's work of Dr. Martin Luther King. The students participated in a brief candle lighting ceremony. Montavious Holder lit the initial and center candle celebrating Dr. King's birth, Markeya Minott lit the candle left of center for desired peace for our country, and Treyvon Bishop lit the candle right of center for the people of Haiti and their needs for the months ahead. More ...

Andracchio selected as Semifinalist in Morehead-Cain Scholarship competition
Rocky Mount Academy Senior Ann Dunn Andracchio has been selected as a Semifinalist in the Morehead-Cain Scholarship competition at UNC-Chapel Hill. At stake in the competition is a scholarship package valued at approximately $80,000 over four years for an in-state resident. The specifics of the scholarship include an annual stipend that covers full tuition and all other normal expenses, including student fees, housing, meals, books, supplies, and travel; a laptop computer; a fully funded, four-year summer enrichment program, beginning the summer before the freshman year; and Discovery Fund grants of up to $8,000 total over the course of four years at UNC-CH to be used for educational opportunities. More ...

RMA students recognized as outstanding student artists
Two seventh graders from Rocky Mount Academy have received recognition from one of the most prestigious student art competitions in the United States. Scholastic Arts Awards has recognized Sam Brown and Vineet Baliga as outstanding student artists in Eastern/Central North Carolina. Their works were judged against student work from public and independent schools in the largest regional district in the state, spreading across 62 counties from Winston-Salem to the coast. More ...

Wake Electric seeks applicants for scholarship and Washington D.C. trip
Wake Electric is seeking applicants for a $1,000 scholarship plus a one-week all expenses paid trip to Washington D.C. for the 2010 Rural Electric Youth Tour. The trip will be from June 11 – June 18. Students chosen to attend the Youth Tour will join 1,500 high school students from across the U.S. to learn about electric cooperatives, American history and the U.S. government. Students also visit the historic sights and federal facilities of the nation's capital and spend time with their congressional delegations.
More ...

Fisher to serve second term as president of NC Soybean Producers Association
Bobby Joe Fisher of Rocky Mount was elected to a second term as president of the North Carolina Soybean Producers Association at the forty-third Annual Meeting in New Bern on January 14th. One of Fisher's top priorities is adequate funding for agricultural research at North Carolina's land grant universities. "Farmers are being asked to provide for our nutritional needs with less land and higher costs every year. We need to fund and improve our agricultural research system so that we can have the productivity increases that will be required to feed us in the coming decades." More ...

Retiring
Hubert Howard Hyde, Jr. of Waycross, GA formally from Rocky Mount, is retiring from CSX Transportation after 42 actual/37 credit years of employment. In 1976, CSX formally SCL (Seaboard Coastline) transferred Hyde to Waycross, GA from Rocky Mount. He continued to worked as a Carman after serving in the U.S. Army during Vietnam War, where he earned a purple heart. Hubert Hyde, Jr. retired on January 29, 2010.
More ...

ECU announces graduates
Celebration was the order of the day for East Carolina University's 101st Fall Commencement on Friday, Dec. 18.
Chancellor Steve Ballard, welcoming graduates and their families to the ceremony in Minges Coliseum, noted it was "another great day to be a Pirate," which earned a cheer from the audience. More ...

ECU announces honor lists
Nash County residents were among those named to several honor lists at East Carolina University for the Fall 2009 semester.
The Chancellor's List is composed of the names of all full-time undergraduates who make four grade (quality) points per credit hour (4.0) on all work taken with no incomplete grades. More ...

Daughters of the American Revolution
The Daughters of American Revolution MICAJAH PETTAWAY CHAPTER met in the Nash General Hospital Cafeteria on Thursday, January 21, 2010 for an 11:30 A. M. lunch. Dottie Barrett, First Vice Regent led the flag pledge, American's Creed and DAR Ritual accompanied by Alice Wynne Gatsis, acting Chaplain.
More ...
DEE LONG
Peachtree Community News
All of those newcomers to the area, who have been wanting snow, well, you got it!! It is beautiful and the full moon shining on the snow tonight is a breathtaking panorama.
More ...
BARBARA HARDISON
Beulah Community New
Today (Sunday), as I write this, the weather is really beautiful outside. The sunshine is glittering on the snow (and ice) which recently fell. It is treacherous for all "us" older folks but the kids are really having a lot of fun. Some of the younger children have never seen snow before, maybe a few flakes but not enough to really enjoy. Maybe most of you did not need to get outside. I hope none of you had any accidents. Be careful and stay warm, and inside, if possible. More ...
WILMA ENROUGHTY
Red Oak Community News
The Baptist Men did a great job Sunday, Jan. 24 at Red Oak Baptist Church during Baptist Men's Day. The day began with breakfast and men taught the Sunday School classes. The men also led the worship service. Ken Keeter gave the welcome and announcements and Greg Sconyers had the morning scripture reading and prayer requests. The RA's collected the offering. The Men's Choir then sang their special followed by the morning message, "The Blessed Man", by Thorp Baker. Jim Bass gave the benediction. More ...
SUZY PEARCE
Mt. Zion FWB Church News
Like all other churches around that I know about, we canceled services today due to the road conditions. Hope everyone had a good rest day at home. I called a few friends to see if they were O.K. and they were. More ...
ROSALENE BASS
Ephesus Community News
On Friday evening, family and friends celebrated Pam Peele's 60th birthday with a party at Todd and Wendy Faulkner's home in Zebulon. Appetizers, a delicious dinner, desserts, and birthday cake were served. It was a wonderful time of celebration and fellowship. We love you, Miss Pam! More ...
DEBBIE PHILLIPS
SNOW TV
Little Bransen Baines of the Elm Grove Community decided to put a different twist on snow art. Instead of a snowman, he decided to build a Snow TV. He even added a scenic photo for viewing. Bransen is the son of Jamey and Lisa Baines and little brother to Madisyn Baines. More ...

Snow pics
Rob Jeffreys sleds down the hill at Keith and Ann Evans' home in the Elm Grove Community. (Graphic photo by Jo Anne Cooper)

More ...

Snow pics, 2
Mike and Alex Lutz prepare for the ride down a hill in Nashville. (Graphic photo by Jo Anne Cooper)

More ...

Snow pics, 3
Steven Smith (front) and Mason Martin (back) shovel snow and ice Sunday morning in Nashville. (Graphic photo by Jo Anne Cooper)

More ...

Pros and cons of Nash County snow days
It's hard to take speeches about Global Warming seriously when a couple of days later North Carolina is pounded with snow and ice. Of course, many folks will counter that statement with "Weather is not the same as rising temperatures." To which I will usually respond with, "Is that kind of like me saying I like spaghetti AND pizza?"
Oddly enough, when I look back on those encounters, they usually seem to end right about there. More ...
Mike Brantley
A few tips to tuck away for the next snow
Well if you were upset the last few times the weather people declared it was going to snow but didn't, you should be plenty happy now. It finally snowed.
As I sit in my cold little corner here in The Graphic office writing this, I have quite a view of what's left of the snow that dumped on Nash County this weekend. It's quite pretty. But driving in it is not so pretty. More ...
Amanda Clark
Backward Glances
This photo was originally published in The Graphic March 30, 1972. A contest was held at Nash Central High School to determine which home room could do the most to beautify the school. Judy Godwin (left) was chairman of the campaign. Winners were Kenneth Joyner (Mrs. Rice's home room, first place); Celestin Harrison (Mrs. Hill's home room, second place); and Algeana Bulluck (Miss Morgan's home room, third place.
More ...
A PICTORIAL LOOK INTO THE PAST
Golf tourney to fund O.D. Moore Scholarship
The O.D. Moore Scholarship Foundation/Nash Central Senior High Alumni Association will host its first annual golf tournament at the North Green Golf Course in Rocky Mount on Friday, May 28.
The O.D. Moore Scholarship Foundation is a 501c(3) tax-exempt organization. Proceeds from this event are for the express purpose of presenting scholarships to graduating high school students.
More ...

Annual Celebrate Life Banquet is February 18
The Pregnancy Care Center Board of Directors has named Star Parker, nationally known policy consultant and author, as the keynote speaker at this year's Pregnancy Care Center Banquet.
The 2010 Celebrate Life Banquet will be held at Englewood Baptist Church on Thursday, February 18, 2010 at 7:00 p.m. Reservations are required and must be made by February 10, 2010. More ...

The Hackensaw Boys
Nash Arts welcomes The Hackensaw Boys on February 26. Doors open at 7:30, show begins at 8 p.m. Tickets are $10 in advance and for Nash Arts members / $15 at door. Nash Arts is located at 100 E. Washington Street in downtown Nashville. For more information call 252-459-4734.
More ...

Katrina Alston
ROCKY MOUNT - Katrina Alston, 74, died Monday, Jan. 25, 2010 at Nash General Hospital in Rocky Mount.
More ...

Cynthia M. Williams
ROCKY MOUNT - Cynthia M. Williams, 45, died Sunday, Jan. 24, 2010 at Guardian Care Nursing Home of Rocky Mount.
More ...

Michael Keith "Doodle" Wilder
Michael Keith "Doodle" Wilder, 40, passed away, Monday, February 1, 2010. He was born April 10, 1969 in Nash County. He was the son of the late, John Ervin Sr. and Lucille Bunn Wilder. More ...

Patsy M. Bell
Patsy M. Bell, 66, passed away January 30, 2010. She was born October 2, 1943 in Bay Town, Texas. She was the daughter of the late, L.B. and Gladys Loftin Matthews. Patsy was preceded in death by a sister, Judy Rice. More ...

Robert "Scott" Hagler
Robert "Scott" Hagler, 48, passed away, Thursday, January 28, 2010. Scott was born March 27, 1961 in Charlotte. He was preceded in death by his father Robert Hagler and a son Robert "Robbie" Scott Hagler, Jr. More ...

Jackie Barbour Smith
Jackie Barbour Smith, 60, passed away Monday, February 1, 2010. She was born October 16, 1949 in Johnston County, daughter of the late Lawrence Barbour and Myrtle King High of Rocky Mount. Besides her father, she was also preceded in death by her nephew, Christopher Jason Devers, and grandmother, Myrtle King. More ...

Wiley Thurman Cockrell, Sr.
Wiley Thurman Cockrell, Sr. 79, passed away Monday, February 1, 2010. He was born in Edgecombe County, July 6, 1930 to the late Wiley Oscar Cockrell and Etta Carpenter Cockrell. He was preceded in death by his wife, Carol Strange Cockrell.
More ...

James "Curtis" Ramsey
James Curtis Ramsey, 81, passed away January 31, 2010 at Golden Living Center in Tarboro. He was born on January 22, 1929 in Nash County, son of the late James Mayo Ramsey and Annie Todd Ramsey. He was also preceded in death by his sister, Virginia Ramsey Daniel, brother, Charles Mayo Ramsey, Sr. and nephew, Charles "Chuck" Mayo Ramsey, Jr. More ...

Barbara Floyd Barnes
Barbara Floyd Barnes, 77, passed away January 30, 2010. She was born May 1, 1932 in Robeson County, daughter of the late David O. and Alma Lewis Floyd. She was preceded in death by her husband, Charles E. Barnes; four brothers and two sisters. More ...