Subscribe/Access
Advertisements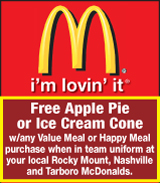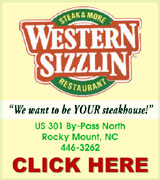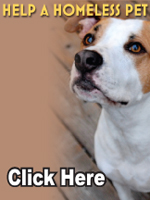 Sections
Member Options
Back
NHC selects partner to expand cardiology
Nash Health Care Systems has selected University Health Care Systems as its tertiary partner to expand and enhance cardiology services.
The decision was officially announced during the board's regular meeting held last Thursday afternoon.
Cardiology is one of the system's top three needs identified in a strategic plan, approved by the board at its June 25, 2009 meeting. The plan lays out nine needs, categorized into priorities. Three of those needs are listed in the urgent category. Cardiology was among the top three, in addition to emergency services and neonatology. More ...
Amanda Clark, Graphic Staff Writer

Stacie Shatzer melts glass with a torch to form a bead shape. Shatzer began working with beads in 2003. She now sells her creations.

Local woman transforms hobby into business
A self-taught hobby has turned into a business for a Nashville resident.
Stacie Shatzer began Bead-It-Up in 2003 after learning about lampwork beads a year earlier from a family member.
Lampwork is used to describe glass beads made by melting glass with a torch and wrapping it around a metal rod to form a bead shape. Shatzer makes all sorts of different styles of jewelry from her beads. More ...
Amanda Clark, Graphic Staff Writer
Wester is Red Oak Fire Fighter of Year
Alex Wester was name Red Oak's Fire Fighter of the Year at the department's annual Christmas Banquet in December.
Wester, 21, has been with the Red Oak Fire Department for three years. He is currently enrolled at Nash Community College, where he is working towards his Firefighter I and II certifications.
Red Oak Fire Chief Bryant Fisher said Wester is always willing to do what is asked, whether it's attending extra trainings or helping out at calls. More ...
Amanda Clark, Graphic Staff Writer
Nashville Fire applies for grant
Nashville's Fire Department has applied for a grant that if received, will allow for the hiring of two additional full-time fire fighters.
The department submitted a grant application for the Staffing for Adequate Fire and Emergency Response, or SAFER, Grant, on December 17, 2009. It hopes to hear something in the coming months. More ...
Amanda Clark, Graphic Staff Writer
Alternative school expands to second campus
Nash-Rocky Mount Schools (NRMS) Assistant Superintendent Connie Luper announced the opening of a second campus for the alternative school will be held January 21, and an open house will be held January 19.
Dr. Luper told the board at their meeting Monday night that this second campus will increase the available spaces for alternative placement, provide key services for these needy students, and offer more opportunities for enrichment activities.
More ...
Michele A. Cruz, Graphic Correspondent
Spring Hope looks at increasing sewer rates
Spring Hope Commissioners are tossing around the idea of raising sewer rates to help continue improving the town's wastewater treatment plant.
The town's wastewater treatment plant is over 50 years old and has seen very little upgrades. Over the past year or so, the town has worked to obtain grants to help with some of the improvements. But no additional money has been set aside to help with basic maintenance. More ...
Amanda Clark, Graphic Staff Writer
Lt. Saunders' condition is upgraded
Lt. Steve Saunders' condition was upgraded to stable last Wednesday, according to recent reports.
Saunders, 40, has been at Duke Hospital since New Year's Day, when he was found unconscious in his shop at home, possibly overcome by carbon monoxide.
Saunders is an investigator with the Nash County Sheriff's Office, where he has worked since 1995. More ...

Ward, Joyner wed
Ashley Shawn Ward and Dennis Michael Joyner were married Saturday, Oct. 24, 2009 at Centenary United Methodist Church in Winston Salem. The officiating minister for the 2:30 p.m. ceremony was Dr. R. Mark King.
The bride is the daughter of Frank and Tina Ward of Lexington. She is the granddaughter of Mr. and Mrs. Rowland Wilkins and Mr. Glenn Ward and the late Juanita Ward.
More ...

Joyner, VanHoute marry
Crystal Arlene Joyner and Ricky Jay VanHoute, Jr. were married Saturday, Dec. 12, 2009 at Sandy Cross United Methodist Church, Nashville. The officiating ministers for the 3 p.m. ceremony were Rev. Jimmy Reavis and Rev. Judson Dunlap.
The bride is the daughter of Ronnie and Janice Joyer of Sandy Cross. More ...

MILITARY NEWS
Navy Seaman Andrew F. Zeno, son of Francis B. Zeno of Whitakers, recently completed U.S. Navy basic training at Recruit Training Command, Great Lakes, Ill.
During the eight-week program, Zeno completed a variety of training which included classroom study and practical instruction on naval customs, first aid, firefighting, water safety and survival, and shipboard and aircraft safety. An emphasis was also placed on physical fitness. More ...

TRADITION OF GIVING
Employees in the dialysis unit of Nash General Hospital continue the tradition of Christmas giving by sponsoring a foster child for the holidays through the Nash County Department of Social Services. Pictured are, from left, Patricia Marks, department manager, Lorne Whitehead, dialysis tech, and Amanda Triplett. This is the sixth year the dialysis department has sponsored a child.

More ...

Nash County Blood Drives for January 2010
Thursday, January 14 from 10 a.m. until 4 p.m. at Nash Health Care Systems, 2460 Curtis Ellis Drive, Rocky Mount
Saturday, January 16 from 10 a.m. until 2 p.m. at Ebenezer Missionary Baptist Church, 652 Raleigh Road, Rocky Mount
Tuesday, January 19 from 9 a.m. until 1 p.m. at Boddie Noell, 1021 Noell Lane, Rocky Mount More ...

Castalia pursues road projects
Castalia commissioners are exploring options to get more funds for road maintenance in the town. Brandon Powell, a project manager for Stocks Engineering, was on hand at the regular business meeting held on January 5 in order to help provide estimates and information about the town's street paving needs. Meanwhile, Commissioner James Alston has been consulting with USDA representatives about the possibility of getting stimulus grants or loans in order to expand paving projects. More ...
Amelia Harper, Graphic Correspondent
Deadline for EQIP sign up is 15th
The USDA's Natural Resources Conservation Service (NRCS) has announced January 15th as the deadline to qualify for the first application period of the 2010 Environmental Quality Incentives Program (EQIP) in North Carolina. Landowners who wish to participate in this initial ranking period should have their applications submitted to their local NRCS Field Office by close of business Friday the 15th. More ...

Rocky Mount teen supports fight against cancer with tournament
When Charlotte Hunt decided to make a difference in the fight against cancer, she did not just play with the idea.
She aced it.
The Rocky Mount Academy student put together Serve for the Cure, a tennis tournament to honor her coach, Faye Conner, and raise money for the American Cancer Society. More ...

Red Oak Community News
Red Oak Baptist Church had a New Year's Eve Service at 4:00 PM - 6:00 PM. This was a special time for individuals and families to come and begin the new year with prayer. The emphasis is being continued throughout the church with personal prayer guides.
More ...
SUZY PEARCE
NC Forage and Grass Council Conference set for Nashville
The North Carolina Forage and Grassland Council Winter Conference is Schedule for January 19, 2010 at the Agricultural Center in Nashville. Registration starts at 1:00 pm. The program runs from 1:45 pm till 7:30 pm. Dr. Fred Provenza from Utah State University is the keynote speaker. More ...

USDA implements SURE program
The USDA has implemented the new Supplemental Revenue Assistance Payments program (SURE) in accordance with the 2008 Farm Bill, it was recently announced. Aaron Martin, Executive Director of USDA's Farm Service Agency in North Carolina encouraged producers to visit their FSA county office starting January 4, 2010, to participate in the program if they suffered crop production losses during the 2008 crop year. More ...

Beulah Community News
I hope everyone had a good week and were able to stay warm. We have really had some unusually cold weather. Remember to pray for those who are homeless, those who have lost their homes or their jobs, also those who are having a hard time financially or spiritually. Pray for those who are sick and those who have lost loved ones. Our sincere sympathy goes out to the Batchelor family. In one week, they lost their son, Wayne Batchelor, followed by the loss of Wayne's father, Mike Batchelor. Our sympathy also goes out to the Broady family in the loss of their loved one, Reginald Broady. All three of these deaths were in the same community on the loop road near Red Oak. More ...
WILMA ENROUGHTY
KIWANIS TERRIFIC KIDS
Cedar Grove Elementary School celebrated its Terrific Kids and Citizenship Awards for the last six weeks prior to the Christmas holiday. Nashville's Kiwanis Club sponsors the Terrific Kids program. One student from each class is chosen by their classroom to receive a Terrific Kid and Citizenship Award, which is based on excellent character traits. The Kiwanis Club gave each Terrific Kid a goody bag filled with a framed certificate and different goodies.
More ...

Peachtree Community News
The bitter cold weather continued all week. The plumbers were busy, repairing frozen pipes and water pumps. The "missed' snowstorm on Friday was welcomed, as was the brilliant sunshine of the week-end. More ...
BARBARA HARDISON
Mt. Zion FWB Church News
Brother Bob was back and welcomed everyone to Sunday school. He reported 92 in attendance with one visitor. He presented a challenge to the members of the Sunday school. It consisted of several things for individuals or small groups to do to earn extra points. They will then earn a certificate for their efforts. These challenges consist of memorizing verses or passages of Scripture, the books of the New Testament, The Old Testament and many other things in the Bible. Sounds like a great challenge. Robert Tyner prayed the closing prayer. More ...
ROSALENE BASS
Ephesus Community News
The terribly cold weather did not keep us away from God's house on Sunday morning. It was wonderful to see everyone. We reflected upon the youth testimonies given last Sunday and how we appreciate them sharing what God is doing in their lives. May God bless you! More ...
DEBBIE PHILLIPS
Soap Box readers weigh in on Liberal views
It's time to clear out some stuff from the notebook, so we can re-clutter it for 2010 ...
This was an web publication article sent in by an astute reader in Virginia. It has been edited for length:
Roger Scruton, is perhaps best known hereabouts as the Englishman who bought and restored the county's most famous and historic house. He is a leading conservative voice willing to passionately defend traditional values that are considered quaint if not despicable by the reigning liberal establishment of this country. More ...
Mike Brantley
We don't make arrests, just report the news
For the past month, the Nash County Sheriff's Office Narcotics Unit has been taking at least one drug dealer off the streets each day.
When Lt. Scott Parker walked into The Graphic office in late November to talk to us about it, I was impressed with his determination to take a different approach to a big problem.
More ...
Amanda Clark
Backward Glances
This photo was originally published in The Graphic February 17, 1972 as part of an article "Former Park View Administrator foresees nationalized medicine." The structure was a landmark in Rocky Mount since 1914, but ceased operation in 1971 and was slated for demolition when this photo was taken.
More ...
A PICTORIAL LOOK INTO THE PAST
New smoking ban law is written wrong
As a former smoker I have followed the comments on the new smoking ban law with interest.
I believe that the law as written is wrong. The smoking ban law is like many other laws that have been enacted since the late 1950's. The law imposes restriction on one group in favor of another group. More ...
Letters to the Editor:
Our Constitution protects our freedoms – it does not entitile us to handouts
In the New York Times September 11, 2003, House Financial Services Committee chairman Barney Frank was quoted as saying, "These two entities—Fannie Mae and Freddie Mac are NOT facing any kind of financial CRISIS…. The more people exaggerate these problems, the more pressure there is on these companies, the less we will see in terms of affordable housing." More ...
Letters to the Editor:

CENTRAL SWIMMER. Nash Central's Raul Loiola competes in an IM event for the Bulldogs during last Friday afternoon's Big East Conference Swim Meet at the Harrison Family YMCA in Rocky Mount.

SENIOR SWIM DAY
ROCKY MOUNT -- The Big East Conference said goodbye to several quality upperclassmen last Friday as part of the league's annual Senior Day festivities at the Harrison Family YMCA in Rocky Mount.
In the pool, the results were similar to those the entire season, as Wilson Fike swept both the boys and girls overall team standings.
More ...
GEOFF NEVILLE, Graphic Sportswriter

THIS ONE IS OVER. Northern Nash's Nedell Alwan waits for the official word from the referee before he wraps up a pinfall as part of last Saturday's action at the Big East Conference Dual Team Tournament, which was claimed by the Knights.

Northern nabs dual team title
ROCKY MOUNT -- The phrase 'It's a marathon and not a sprint' doesn't just apply to the art of distance running.
It's also the motto the Northern Nash Knights needed in order to defend their Big East Conference wrestling championship last Saturday.
The league's mat squads were slated to meet only once this season, which meant a long day awaited the teams as part of the round-robin format at the Rocky Mount High School Gymnasium. More ...
GEOFF NEVILLE, Graphic Sportswriter
Pirates' baseball on sked
GREENVILLE -- East Carolina University baseball fans will get their first chance to meet the 2010 Pirates up close and personal on February 6, as ECU hosts its 10th Annual "Meet the Pirates" luncheon.
Scheduled to start at approximately 11 a.m. at the Murphy Center's Harvey Banquet Hall, "Meet the Pirates" offers fans a chance to get autographs and photos of the ECU baseball team and fifth-year head coach Billy Godwin, as well as enjoy a catered lunch with the Pirate coaches and players. More ...
Staff Reports
SN Survives Red Rams
STANHOPE -- Role reversal was the theme of last Wednesday's non-conference basketball matchup between Southern Nash and Franklinton.
During the first meeting between the schools in December, Franklinton won the boys contest and Southern was the winner in the girls game.
More ...
GEOFF NEVILLE, Graphic Sportswriter
Ladybirds lose lead in setback vs. Rams
STANHOPE -- Southern Nash must not have learned its lesson from an earlier-season meeting with the never-quit Franklinton Lady Rams.
During that game in December, Southern built a substantial lead -- only to see Franklinton rally in furious fashion in the fourth quarter. More ...
GEOFF NEVILLE, Graphic Sportswriter
Fall athletes honored at Northern Nash
RED OAK -- Northern Nash High School's athletic department recognized its 2009 fall sports athletes with an awards ceremony on Dec. 10 at the school's cafeteria.
Athletes participating in volleyball, girls tennis, boys soccer, football, girls golf and cross country were honored.
Listed below are those winners. More ...
CHARLES ALSTON, Graphic Correspondent

DOUBLE TEAMED. Rocky Mount's Vadall Bailey (with ball) is surrounded by Nash Central's Jalen Hendricks (middle) and Demetrey Clark (right) during last Friday night's Big East Conference boys basketball showdown at the NCHS Gymnasium in Rocky

RM Takes Both Games
ROCKY MOUNT -- Rocky Mount High School seems to be doing just fine without the services of its No. 2 scorer in school history.
For the third straight game, the Gryphons hit the floor without leading scorer senior Tashawn Mabry, who according the head coach Mike Gainey, was under the weather for his squad's Big East Conference opener with Nash Central last Friday evening. More ...
CHARLES ALSTON, Graphic Correspondent
Wesleyan wins USA South matchup
ROCKY MOUNT -- The men's basketball team of North Carolina Wesleyan College used a strong second half to pull away from Shenandoah last Saturday afternoon, earning a 97-79 USA South Conference men's basketball victory over the Hornets in the Bishops' league opener.
Sophomore Alex Murray turned in his most solid performance of the season with 10 points and a game-high 15 rebounds.
More ...
Staff Reports
NASH COUNTY REC HOOPS RESULTS
NASH COUNTY -- Listed are updated scores from the Nash County Parks and Recreation Department's youth basketball schedule for the 2009-10 campaign: More ...
Staff Reports
MEET PARTICIPANTS
Among the performers at last Friday afternoon's Big East Conference Swim Meet was (top) Southern Nash's Damon Brantley. The event was held at the Harrison Family YMCA. More ...

Former Graphic editor wins national writing awards
Clifton Barnes, a Rocky Mount native and former sports and feature page editor of The Graphic, has won a pair of national writing awards.
Barnes won the awards, presented by DC area-based Communications Concepts through its 2009 Awards for Publication Excellence competition, for articles he wrote for the American Bar Association's Bar Leader magazine and UNC's Carolina Alumni Review magazine. More ...

NRMS teachers and staff to exhibit personal artwork
ROCKY MOUNT— Local school teachers and school staff will show off their after-hours artistic talents in the District-Wide Nash-Rocky Mount Schools Art Exhibition that begins January 15 at NC Wesleyan College. The exhibit opens with a free public reception from 7 to 9 p.m. in Wesleyan's Mims Gallery in the Dunn Center. More ...

WILL AVENT
WHITAKERS - Will Avent, 90, died Wednesday, Jan. 6, 2010. Funeral services were on Sunday, Jan. 10 at 1 p.m. at Pleasure Hill Baptist Church. Burial followed in the church cemetery with Rev. Wilson Battle officiating. More ...

HAROLD LOWELL ALSTON
NASHVILLE - A memorial service for Harold Lowell Alston will be held on Saturday, January 16 at 12 noon at Galatia A.M.E. Church in Nashville.
More ...