Subscribe/Access
Advertisements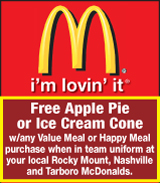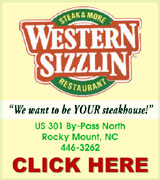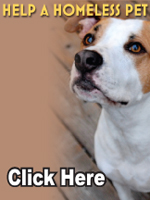 Sections
Member Options
Back
Meth lab shut down in Middlesex
The Nash County Sheriff's Office and North Carolina State Bureau of Investigation (SBI) spent New Year's Eve shutting down a meth lab in Middlesex.
Through investigation, it was determined a methamphetamine clandestine laboratory was operating at 9910 Smith Road in Middlesex. According to Lt. Scott Parker, of the Narcotics Division of the Nash County Sheriff's Office, the investigation was made possible through work done by the Creedmor Police Department and Federal Bureau of Investigation.
More ...
Amanda Clark, Graphic Staff Writer
OPERATION: PUNISHER
Five locals face drug charges
In the final week of Operation: Punisher, the Nash County Sheriff's Office arrested five more locals for miscellaneous drug violations.
Operation: Punisher began over eight months ago and as part of phase three, one person was arrested every day from December 1, 2009 until January 1, 2010. Though the operation is over, Lt. Scott Parker, who heads up the Narcotics Division of the Sheriff's Office, said arrests will continue. More ...
Amanda Clark, Graphic Staff Writer
Lieutenant at Duke in intensive care
A top investigator with the Nash County Sheriff's Office is in critical condition at Duke Hospital after being found unconscious in his shop outside the home.
Lt. Steve Saunders was found lying inside a truck outside in his shop, Nash County Sheriff Dick Jenkins said. Jenkins said no one knows what happened but that Saunders possibly was overcome by fumes and passed out. More ...
Amanda Clark, Graphic Staff Writer
Two-hour parking to remain in downtown
Parking in all of downtown Nashville will switch to two-hour parking, as opposed to the one-hour proposal initially presented, Nashville's Town Council decided on Tuesday night. The decision was made during the board's regular meeting.
During the December meeting, Town Manager Preston Mitchell told council members that several downtown merchants had requested changes to the downtown parking and that some of those changes would be brought before the board in January. More ...
Amanda Clark, Graphic Staff Writer
County again delays funds for new high schoo
Nash County's Board of Commissioners again delayed the Nash Rocky Mount School (NRMS) Board's request to move forward with construction of a new Rocky Mount High School during its regular meeting on Monday morning. However, a special meeting was set for Tuesday evening, January 12 for the two boards to further discuss the issue. More ...
Amanda Clark, Graphic Staff Writer
Accidental fire burns kitchen of Spring Hope home
A Spring Hope home caught fire Sunday afternoon after the home's water lines froze and a plumber was called to fix it.
Fire fighters were called to 3295 N. Old Franklin Road, Spring Hope, around 4 p.m. on Sunday, January 3. According to John Frazier, Deputy Fire Marshal with Nash County, fire fighters found the kitchen area of the home on fire when they arrived.
Frazier said all residents who were in the home escaped the fire unharmed. More ...
Amanda Clark, Graphic Staff Writer
Red Oak Board raises rental rates at Community Building
After continued problems with rental of the Red Oak Community Building, Red Oak commissioners decided Monday to raise rates, require a deposit, and further enforce restrictions that limit rentals to those in the Red Oak community. The move came after much discussion at the January 4 meeting of the town council. More ...
Amelia Harper, Graphic Correspondent
Nashville Elementary 5th Grade Honor Roll
A Honor Roll:
DeShaan Dixon, Logan Fletcher, Savannah Heath, Courtney Hunter, Spencer Johnson, Clark Joyner, Dillon Joyner, Trey Lewis, Cameron Lucas, Austin Luper, Sarah Marlowe, Nieashia Morris, Melanie Nelms, Cheyenne Parker, Madison Register, Jacob Richardson, Savannah Rocco, Nathan Scott, Jeremy Smith, Will Stanley, Anna Scott Wingfield, Ann Wood More ...

Fourth request for Leon's Barn denied
If at first you don't succeed, try, try again. Those were the thoughts of Leon Shearin as he came before Nash County's Board of Commissioners one more time with attempts to get his Nashville property rezoned so he can continue to operate Leon's Barn.
Shearin came before the board Monday morning with a rezoning request. More ...
Amanda Clark, Graphic Staff Writer
Wood chosen to represent NHC in leadership course
Chris Wood, manager of the Nash Cancer Treatment Center, was selected to represent Nash Health Care in a 16-month intensive leadership development course held at Area L AHEC and the Center for Creative Leadership in Greensboro, NC.
The program, "Ladder to Leadership: Developing the Next Generation of Community Health Leaders" is conducted through the Robert Wood Johnson Foundation. The Robert Wood Johnson Foundation strives to improve health care for all Americans and help them lead healthier lives. More ...

Glisson receives Masters in Finance and Management
ST ANDREWS, Scotland, UK — Kelsey Leigh Glisson, daughter of Gary and Ruth Glisson of Nashville, was awarded a Masters in Finance and Management (with Distinction) at the University of St Andrews in Scotland on Monday, November 30, 2009. Glisson was one of approximately 1,300 postgraduate students at St Andrews. More ...

Joyner, Gagliano wed
Sharon Edwards Joyner and Charles William Gagliano were married Saturday, December 12, 2009 at Momeyer Baptist Church in Momeyer. The officiating minister for the 3 p.m. ceremony was Reverend Paul Arnold.
The bride is the daughter of Mrs. Louise Edwards and the late Mr. Thomas Nero Edwards.
The groom is the son of the late Mr. and Mrs. Charles S. Gagliano of Reading, Pa. More ...

Southern Nash High art students receive awards
Six art students from Southern Nash High School were recently selected by the N.C. Department of Transportation to receive honors in the annual Work Zone Safety Poster Contest. Winners were chosen from entries submitted by school-aged children across North Carolina. The winning entries will be featured in a 12-month calendar which will be distributed to the winners and their classes. Winners will also receive $100 for first place, $50 for second place and $25 for third place from the Carolinas Associated General Contractors, as well as certificates from NCDOT. More ...

Kiwanis gives dictionaries
Nashville's Kiwanis Club provided dictionaries to all third graders at Nashville Elementary and Cedar Grove Elementary School recently. Pictured above, (L-R) Kiwanis President Allen Bolin (far left kneeling) presents a dictionary to Briana Johnson, a third grader at Nashville Elementary, while Kiwanis Treasurer Elaine Robertson and member Stephanie Bolin look on.
More ...

Mayor speaks to third graders
Nashville Mayor Donald Street (far left) spoke to third graders in Ms. Marsha Pridgen's class at Nashville Elementary on December 10 about government. Street talked about the different functions of government and also talked to the students about his role as Mayor of the town.
More ...

Big sweets
Dorothy Battle, of Nashville, picked several larger than normal ornamental sweet potatoes just before the holidays. Battle said some of the sweet potatoes were as large as your head and couldn't fit in the five-gallon buckets she had. Pictured is Battle with photos of some of the sweet potatoes.
More ...

Momeyer Fire and Rescue awarded grant
The Momeyer Volunteer Fire-Rescue, Inc. was awarded a $8,074.61 grant through the 2009 Volunteer Fire Department Fund from the State of North Carolina.
The money will be used by the Department to purchase needed equipment. The equipment is purchased using matching funds and must be approved by the Department of Insurance Office of State Fire Marshal. More ...

Castalia Baptist News
Happy New Year from CBC! May you have a blessed year in 2010!
CBC started off the year with a watch night service on Dec. 31st which include comedy and lots of good fellowship.
All of CBC's regular activities and services are on schedule. The monthly Fish Fry will be on Jan. 15th from 4-8 p.m. hope you can join us.
More ...
KATHY FREEMAN-ROBLES
Mt. Zion FWB Church News
Brother Robert Tyner welcomed everyone to Sunday school in the absence of our superintendent, Brother Bob Watkins. There were 88 in attendance. Being the first Sunday in January, all those with a birthday this month were recognized and given a gift. We sang "Happy Birthday" for those with a birthday. Robert closed the Sunday school with prayer. More ...
ROSALENE BASS
Beulah Community News
Happy New Year to everyone! May you all be blessed with good health, a happy home and surrounded by family and friends who love you. To have true joy, put Jesus first, others second, and yourself last. More ...
WILMA ENROUGHTY
Ephesus Community News
Everyone welcomed the youth back from their trip to Winterfest at Liberty University. Instead of our usual worship service, Pastor David asked the youth to share their experiences with us. Several came forward and gave testimonies of how they felt God's presence during the concerts, and how He brought them closer together as a group. More ...
DEBBIE PHILLIPS
Nash Health Care employees donate 425 coats for kids
For some area children, the winter season doesn't stir excitement over silvery snowflakes, but rather it marks a time when siblings may have to take turns sharing one of their family's most valuable commodities: a winter coat. The holiday season can bring harsh challenges for students in the Rocky Mount area who do not have winter coats and warm clothing to help them brave the icy breezes. More ...

How to be not so resolute in 2010
"Good resolutions are simply checks that men draw on a bank where they have no account." ~Oscar Wilde
If you were one of those people disillusioned by the whole, "Dawn of the 21st Century," then you were probably glad to put 2009 in the rear view mirror last week and try your hand at an all new decade.
Years ago, we at Soapbox headquarters decided it would be much easier to make a list of things we would not try to accomplish or attempt in the coming year and thus try to scale back on bad decisions, poor judgement and downright dumb things we've attempted in the past. More ...
Mike Brantley
A non-smoker's opinion of North Carolina's new law
I had big plans for January 2, plans that were ruined because I decided to go ahead and get the whole getting sick thing out of the way for 2010.
I spent a big chunk of the first few days of the New Year in bed. Thankfully, I don't think it was that H1N1 stuff but it was some sort of bug. As I lay in bed though, I realized that I may have brought this on myself because recently, I was telling someone that I could use a good four days to just sleep. I guess this is a prime example of being careful what you wish for. More ...
Amanda Clark
How much are votes worth these days?
In 1977 the Department of Energy (DOE) was established for the purpose of our Nation becoming energy independent through energy development. Now 32 years later the DOE has 16,000 government employees, 100,000 contractors and the cost in the last 4 years has been 96.3 billion taxpayer dollars. Listen carefully; we spent 475 billion dollars on foreign oil imports in 2008. QUESTION: Why is America's wealth still being transferred to other countries through our buying foreign oil? The reason is not we don't have the natural resources, but rather government regulation has prevented our energy independence, which was the purpose of the Department of Energy. More ...
Letters to the Editor:
Time to remove helmets from NC municipalities
Over the past few months a concern has developed about the number and severity of the head injuries that the National Football League (American Football) players have sustained. The concern has reached such a level that the US Congress is considering holding hearings and investigations into the situation. The severity and number of head injuries are more of concern because the American Football players wear helmets and wear substantial protective gear during the game. More ...
Letters to the Editor: - 1 opinion posted
Backward Glances
This photo was originally published in The Graphic January 13, 1972. Mrs. Paul Shaw is shown at the keyboard of a new Allen "600" organ which was dedicated during a service at Nashville United Methodist Church.
More ...
A PICTORIAL LOOK INTO THE PAST

READY FOR THE CHALLENGE. Nash Central's Josh Taylor (left) prepares to engage an opponent during last Saturday's action at the Knightdale Duals Wrestling Tournament, which was held in Wake County.

TAKING ON THE BEST
KNIGHTDALE - When Lee Culpepper took over as Nash Central's wrestling coach before last season, he emphasized that the only way the Bulldogs' program would get better would be to encounter tough competition.
With that in mind, Culpepper has never been one to shy away from a challenge -- including a high-test workload last weekend at the annual Knightdale Duals Wrestling Tournament.
More ...
GEOFF NEVILLE, Graphic Sportswriter

MAKING HIS MOVE. Northern Nash High School's Nate Anistead (right) puts a hold on a Wakefield wrestler during last Saturday morning's action at the annual Knightdale Duals Wrestling Tournament at Knightdale High in Wake County.

Knightdale Good To Knights
KNIGHTDALE -- If returning starters are used as the main criteria, Northern Nash has to be considered one of the favorites -- if not the favorite -- to claim the Big East Conference Wrestling Championship.
But for NNHS head coach Corey Mercer and his Knights, the best may be yet to come.
Northern Nash returns its entire lineup from last year's club, which competed for a NEW-6 Conference title before being edged (along with Rocky Mount) by Nash Central in a tie-breaker.
More ...
GEOFF NEVILLE, Graphic Sportswriter
Diamond event is targeted
BUNN -- Bunn High School will be hosting the Franklin County Baseball Clinic on Feb. 6 at the BHS Baseball Field.
The clinic will be held from 9 a.m.-3:30 p.m. and is open to youth players through high school.
Cost of the camp will be $30, which includes lunch.
The guest speaker will be East Carolina University head coach Billy Godwin -- the former coach at Louisburg College. More ...
Staff Reports
Lady Gryphs Claim Title
RED OAK -- When Rocky Mount High School sophomore Tia Hudgins opened the girls finals of the Nash County Christmas Tournament last Tuesday night with seven straight points, Northern Nash knew it was in trouble.
The Lady Knights' head coach Grover Battle called a quick timeout, but his team's fate was already sealed.
Rocky Mount's lead just grew from that point on as the Lady Gryphons claimed the tournament title with a 40-21 victory. More ...
CHARLES ALSTON, Graphic Correspondent

CROWDED IN THE LANE. Rocky Mount's Detrail Jenkins (with ball) attempts a shot while being defended by Northern Nash's (l to r) Darius Freeman and Mitchell Wells during last Tuesday's boys championship game.

Rocky Mount nabs crown over Knights
RED OAK -- Rocky Mount High School's boys basketball team, still playing without star forward Tashawn Mabry in the lineup, is doing pretty good without the senior forward -- so far.
Each night Mabry has been out of the lineup, a different Gryphon has stepped up and filled his spot offensively.
In last Tuesday night's boys finals of the Nash County Christmas Tournament at Northern Nash, Kenyatta Bulluck was in charge. More ...
CHARLES ALSTON, Graphic Correspondent
Big East boys soccer standouts honored
NASH COUNTY -- Two Nash County standouts were among the top honorees on the Big East Conference's Boys Soccer Team for the 2009 campaign.
Northern Nash rearguard Adam Wesche, a senior, wrapped up his outstanding career by being picked as the Conference Co-Defensive Player of the Year, along with Wilson Hunt's Harry Lamm. More ...
GEOFF NEVILLE, Graphic Sportswriter
Scholarships to be offered for youths
RALEIGH -- North Carolina's Touchstone Energy cooperatives are providing deserving students from across the state the opportunity to attend two local basketball camps again this year.
The scholarships are being offered to rising 6-8th grade females to attend the Kellie Harper Basketball Camp at North Carolina State University and to rising 6-8th grade males to attend the Roy Williams Basketball Camp at the University of North Carolina-Chapel Hill. More ...
Staff Reports
Northern Nash announces baseball sked
RED OAK -- Feb. 15 is just around the corner. The date will mark the start high school spring sports practices across the state -- including the varsity baseball squad at Northern Nash High School.
NNHS head coach Eddie Loesner has lost a great number of starters that helped the Knights reach the NCHSAA 3-A regional finals for the second time in three seasons.
More ...
CHARLES ALSTON, Graphic Correspondent
RM baseball slate released for 2010
ROCKY MOUNT -- Winter may have just gotten here, but the boys of spring will be on the field in a little less than eight weeks.
Rocky Mount, co-champion of the NEW-6 Conference last season with Northern Nash, has released its 2010 baseball schedule.

More ...
CHARLES ALSTON, Graphic Correspondent
MIGHTY JOE
Northern Nash's Joe Young (right) tries to gain an advantage during the Knights' team match versus Fayetteville 71st at the Knightdale Duals Wrestling Tournament, which was staged last Friday and Saturday at Knightdale High School in Wake County.
More ...

Nash Arts welcomes The Usta B's
Nash Arts welcomes The Usta B's to its stage Friday, January 8 at 8 p.m. Doors open at 7:30 p.m. Tickets are $15 ($10 for Nash Arts members.) Call 252-459-4734 for more information. More ...

ELIZABETH MCINTYRE
Elizabeth McIntyre, 30, passed away suddenly on Wednesday, December 30, 2009 at Duke Medical Center. Elizabeth was born in Wilson on July 12, 1979 to Lawrence Fuller McIntyre, Jr. and Pamela Gardner McIntyre of Goldsboro.
More ...