Subscribe/Access
Advertisements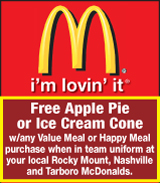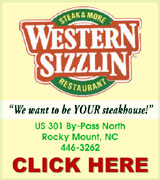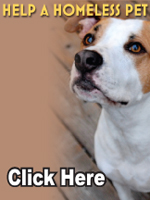 Sections
Member Options
Back
Nashville to decide on downtown
Nashville's Town Council will hold a special meeting on Tuesday, September 22 for a public hearing on a community development program. However, council members may also make a decision on the future of Nashville's downtown.
The meeting on Tuesday night is scheduled for two public hearings; one for the close out of a 2006 community development program and the other to explain a proposed 2009 community development program for the McCoy neighborhood. More ...
Amanda Clark, Graphic Staff Writer
New law bans plastic bottles from landfill
Beginning in October, all North Carolina residents will be required to recycle plastic bottles.
The new law, said Matthew Richardson, Nash County's Solid Waste Manager, will hopefully encourage more residents to do their part in keeping landfills from filling up too quickly.
In addition to plastic bottles, motor oil filters and wooden pallets will also be banned from solid waste disposal in North Carolina. More ...
Amanda Clark, Graphic Staff Writer

Members of the Captain Jesse S. Barnes Camp, #771 remove a Confederate flag from the stone of Richard Lindsey during a stone dedication service on Saturday, September 5 in the Sandy Cross community.

Stone dedication service held at gravesite of Civil War Veterans
One brother returned from the war between the states and went on to live a full life while the other died of smallpox while captive as a prisoner of war. Both soldiers were honored for their service last Saturday during a special stone dedication service.
Members of the Sandy Cross community and descendants of brothers Bennett Lindsey and Richard Lindsey came out to honor the Confederate soldiers at a special ceremony that took place just outside of Nashville. The stones were provided by the Sons of the Confederate Veterans.
More ...
Amanda Clark, Graphic Staff Writer
Spring Hope votes to buy tasers for police
Spring Hope police officers will now be equipped with tasers, after the Board of Commissioners approved the department's request during their meeting on Monday night. Commissioner Bill Newkirk voted against the request.
The item was brought before the board last month by Spring Hope Police Officer Clint Smith. Smith cited an arrest that occurred on July 26 as an example of why officers should be allowed to carry a taser. In that incident, Smith was on duty alone and responded to a man under the influence of alcohol. After Nash County Sheriff's Deputies were called to assist in the arrest, the man charged at officers, forcing officers to use pepper spray. In the end, Smith told officers the pepper spray did not work and officers has use their batons and flashlights to subdue the suspect.
More ...
Amanda Clark, Graphic Staff Writer
County delays new high school project
Nash County Commissioners approved a capital improvements project on Monday that re-prioritizes three school construction projects for the Nash-Rocky Mount School System.
The Nash-Rocky Mount Board of Education asked commissioners for their support in funding $37.6 million for construction of the new Rocky Mount High School, Middlesex Elementary renovations, and replacement of Southern Nash High's field house. The total cost for the three projects is estimated to be around $50 million. More ...
Amanda Clark, Graphic Staff Writer
Honeywell donates back-to-school supplies
Employees at Honeywell recently donated over 1,000 back-to-school supplies to students attending Nash-Rocky Mount Public Schools. Items included pencils, pens, erasers, glue sticks, protractors, notebooks, rulers, paper, sanitizing soap, crayons, colored pencils, book bags – and more! More ...

REMEMBERING 9/11
Jujaunte Lucas, a student at Southern Nash High School and member of the Air Force JROTC, guards the flagpole on Friday morning, September 11. Cadets stood guard throughout the day to remember and pay tribute to those who lost their lives in the September 11, 2001 attacks. Cadets take seven steps, stop, wait seven seconds and take seven more steps. Chief Scott Wedding said it is the equivalent to a 21-gun salute. Each cadet guarded the flag for 20 minutes during the day. The school has been doing this for the last five years. "It's their tribute to 9/11," Wedding said. More ...

JVC to honor Moore with flag raising ceremony
An army veteran and former Red Oak Commissioner will be honored on Monday, September 21 as part of the Joint Veteran Committee's monthly flag raising ceremony.
Stanley W. Moore will be honored for his service in a ceremony at the Rocky Mount Veterans Memorial at Jack Laughery Park at 11 a.m.
More ...
1 opinion posted
Bennett College to host banquet
The Bennett College for Women Eastern North Carolina Alumnae Chapter will host "On Fire for Higher Education," a student recruitment forum and banquet at the Rocky Mount Gateway Center, Thursday, September 24, 2009.
The student recruitment forum will be held at 6:00 p.m. and the banquet will begin at 7:00 p.m. More ...


NCC Foundation Golf Chair (left) thanks Jim Dickens for his leadership as the inaugural chair 20 years ago. The first tournament was won by Jim Dickens Business Forms team with team members Bill Carver, Rusty Dickens, Mike Olive and Rick Tate.

NCC Foundation plans for 20th Scholarship Golf Classic
The Nash Community College Foundation will host the 20th Annual NCC Foundation Student Scholarship Golf Classic on October 1. Golfers will have the option to tee off at 8 a.m. or 1p.m. at Birchwood Country Club in Nashville for a day of challenging fun, while providing scholarships for deserving college students.
Prizes will be awarded to each flight's first and second-place teams. Flights will be based on the total team handicap. More ...

ENGAGED
Mr. and Mrs. Dean High of Bailey announce the engagement of their daughter, Kimberly Ann High to Judd Anson Hyde of Nashville, son of Ms. Vicky Hyde and the late Trent Hyde of Nashville. A wedding is planned for November 21, 2009 at Momeyer Baptist Church.

More ...

Compassionate nurses provide a taste of home for Marines
Recovery room nurses at Nash General Hospital are providing Marines in Afghanistan with a taste of home. Care packages have long been a favorite of our soldiers serving overseas. Hard candy, nabs, trail mix, beef jerky and socks are some of the most requested items. Soldiers look forward to things we take for granted here in the United States. Something as simple as a hand written letter is appreciated. More ...

U.S. Cellular promotes Taylor to agent manager in eastern North Carolina
U.S. Cellular recently promoted Jeremy Taylor to agent manager in eastern North Carolina. In this position, Taylor's responsibilities will include the overall direction, leadership and strategy setting of more than 50 authorized agent locations in the area. Working with account executives and owner principals of authorized agent stores, Taylor will assist with merchandising, growing U.S. Cellular's business, and driving customer satisfaction through agent locations. More ...

Mt. Zion FWB Church News
We had 79 in attendance for Sunday school today. Brother Bob welcomed everyone and reported that there were three children with a perfect attendance record for the quarter. And an average attendance for the Sunday school of 87 for the quarter. The Sunday school board had suggested we start a class for college and career age for young adults. This was passed and the teachers for this class will be Jo Jo Manning and Stacie Jones. Young adults in this age group who don't attend Sunday school, we welcome you to this new class. Sunday school begins at 10 a.m. every Sunday. The bible verse was read today by Zack Tyner. More ...
ROSALENE BASS
Red Oak Community News
Several from Red Oak Baptist Church attended the Adopt-a-Dorm Bible Study at Fountain Correctional Center in Rocky Mount on Monday, Sept. 7. Nell Boone led the study. Others participating included Marilyn Boone, Hazel Hill, Audrey Pearce, Suzy Pearce, and Jean Mellor. More ...
SUZY PEARCE
DONATION
The West Mount Ruritan Club recently made a donation to the NC Wildlife Services for a gun safety training class. Two more sessions of the training are scheduled at West Mount this fall with the next one scheduled for September 21 through 23 and then another October 19 through 21. Pictured (L-R) is Gold Joyner, President of the West Mount Ruritan Club with Captain Chris Huebner, of NC Wildlife Services and Dennis Joyner, Chair of the Environment Committee, which sponsored the donation and the gun safety training sessions. The West Mount club has provided the site for the training for 11 years and is one of the most active in the state.
More ...

Security system donated
Hightech Communications recently donated a security system to the Rocky Mount Shrine Club as a way of acknowledging the continued efforts of the local shriners in their support of children's needs through the 22 Shriner's hospitals in the US, Canada and Mexico. The system is part of Hightech's ongoing donations to selected charitable organizations. They have also donated to the Nash County Sheriff's Office. Pictured (L-R) is Larry High, co-owner of Hightech, Rocky Mount Shrine Club President Wayne Hill, and Steve High, co-owner of High Tech.
More ...

Beulah Community News
Sunday morning at Beulah Church of Christ we had everyone smiling as we watched Roger Parker "walk" in with the aid of his walker. He was at the door greeting everyone who entered, where he always was before his medical problems began. Several weeks ago, Roger was in the hospital and could not move any part of the right side of his body. So Sunday morning we all witnessed a miracle. Thank everyone for all your prayers. God has answered them. Roger still needs our prayers as he continues his recovery but the outlook is good at this time. We thank God for His healing power. More ...
WILMA ENROUGHTY
Ephesus Community News
Best wishes for Chassidy and Tyler Jenkins who were married at Ephesus on Sept. 5.
Jennifer Glover led Children's Time where she discussed how we want everything immediately, from the coffee we drink to the food we eat. When we pray, we expect God to answer our prayers immediately, but God will answer our prayers in His time. From Psalm 116:1-2, "I love the Lord because he has heard my voice and my supplications. Because He has inclined His ear to me, therefore I will call upon Him as long as I live".
More ...
DEBBIE PHILLIPS
Peachtree Community News
Sunday was "Grandparent's Day." It was fitting that the sermon that Pastor Whitehouse brought was titled "Receiving Children in Jesus' name". He based it on various scripture passages beginning with Judges 2 which describes a generation that did not honor God. When only one generation of children grow up not knowing and honoring God, soon the entire nation will go astray. It is the solemn duty of parents to teach their children about God and his saving work. He concluded with scripture passage Proverbs 23:24-25., "A righteous man's father has good reason to be happy.---Let your mother and father be proud of you; give your mother that happiness." More ...
BARBARA HARDISON
Gainey earns CAA status
Michael Gainey, Athletic Director for Rocky Mount High School, was recently awarded Certified Athletic Administrator (CAA) status by the National Interscholastic Athletic Administrators Association (NIAAA) after completing a rigorous application process.
Mr. Gainey has been with Nash-Rocky Mount Public Schools for 20 years. He has served as Athletic Director at Rocky Mount High School for the past 10 years and head basketball coach for the past 11 years. Mr. Gainey began his NRMPS career at Edwards Middle School as a physical education and Driver's Education teacher and also as a coach for 9th grade boys basketball, 8th grade girls softball and varsity football. He has coached track, junior varsity basketball and served as assistant varsity football coach. More ...

Annual Walk for Life event is Saturday
The Pregnancy Care Center is a Christian-based organization that offers a long list of free services to clients, including trying to counsel mothers and couples from having abortions. As you might imagine, in the so-called politically correct world of today that seems increasingly bent on taking a path not favored by a majority of Americans, the PCC is a dangerous foe to groups like the ACLU — Christian, and Pro-Life.
Never in the history of this organization has its services been more in demand, and the results are mind-boggling when you consider how small an area we live in in relation to the size of this country. A few stats from 2008:
More ...
Mike Brantley
Media didn't come close to giving us the real story about protest in D.C.
I drove to Richmond on Thursday where my sister lives and together she and I boarded Amtrak on Friday for D.C. I nor my sister had ever done anything like this before. It was our first protest. Why did we go? We went because we feel that this administration and past administrations' spending are out of control and that our government is not listening or just don't care about the future well being of what the United States of America was founded on, which is Capitalism and THE CONSTITUTION. Together the two of us have 13 grandchildren, I have 6 and she has 7. More ...
Letters to the Editor: - 1 opinion posted
Healthcare - the big elephant
The more I hear and the deeper I dig into this health care debate, the more I am convinced the Democratic members of Congress are doing every thing they can to make this health care Bill one big elephant. I am not sure exactly why!
When I was growing up there was a childhood riddle that we all learned, it was "How do you eat an elephant?" The answer to that was very simple. Since the elephant is so large the only way you can eat it is one bite at a time. More ...
Letters to the Editor:
Not so fond memories of past Septembers
September 2009 is quickly coming to an end and quite frankly, I will be glad to see it go.
September doesn't seem to be a very good month, not only for me but for people all across the world.
One of the first bad things that I remember happening to me occurred in September 1994. Of course, I was a teenager then so having a zit was considered a tragedy. And aside from the fact that I probably had many zits in September of 1994, I also experienced my very first loss. My aunt died of cancer. More ...
Amanda Clark
Backward Glances
We found this photo in The Graphic's 1974 archives. It was taken at the Rocky Mount Fair which was held in September. This year's fair is just around the corner and is scheduled to start October 12.
More ...


TRIO OF TACKLERS. Three Nashville Hornets' defenders team up to bring down Enfield's Kezionne Pitt (with ball) during last Saturday morning's varsity youth football action at The Hornets Nest. Nashville won the hard-fought contest.

GRAND OPENING
NASHVILLE -- There was no easing into the 2009 season for the Nashville Hornets varsity football squad.
Instead, a solid Enfield club was slated to be Nashville's opponent in last Saturday morning's opener at The Hornets Nest at Glover Park.
Nashville looked to be on a roll early, but the Warriors came back to make things uneasy for the Hornets' faithful.
More ...
GEOFF NEVILLE, Graphic Sportswriter
Southern wins over R. Rapids
ROANOKE RAPIDS -- Southern Nash continued moving up the 2009 football victory ladder last Friday with its 21-16 win at Roanoke Rapids. Not since 1990 have the Firebirds started a season with a 4-0 mark.
Again, the Firebirds' running game was the star of the show. They rushed for 304 yards and held the Yellow Jackets to just 156 yards of total offense.
More ...
CHARLES ALSTON, Graphic Correspondent

BIG-TIME BASS. Caley Bass has been a key player this season for the Nash Central High School tennis squad, coached by Susan McCarthy. (Graphic photo by Geoff Neville)

Central Swinging Into Action
BUNN -- The Nash Central Lady Bulldogs traveled mighty far Monday to have a practice session.
As in the Bunn High School Tennis Courts in Franklin County.
Central and Bunn were supposed to meet in a non-conference showdown, but BHS recently opted to disband its program for the 2009 fall campaign.
More ...
GEOFF NEVILLE, Graphic Sportswriter
Claytor a medalist at event
ROCKY MOUNT -- Former Northern Nash High School golf standout Daniel Claytor is making an instant impact as a freshman member of the Barton College golf squad.
Last weekend, Claytor shot 69-69-138 to take medalist honors during the Second Annual Ford's Colony Fall Challenge in Nash County. More ...
Staff Reports

STAND IN LINE. Southern Nash's Julio Roman (front) heads the ball in front of two players last Tuesday afternoon. (Graphic photo by Geoff Neville)

Season Series Even
BUNN -- Bunn didn't have to wait long to get another chance against Southern Nash in boys soccer action.
The clubs met two weeks ago on SN's home turf in Stanhope, and the host Firebirds were able to come away with an overtime victory.
During last Tuesday's rematch at the BHS Soccer Field, the Wildcats got off to a slow start, but used a strong second half to secure a 3-1 conquest. More ...
GEOFF NEVILLE, Graphic Sportswriter
Three tough losses for Central
ROCKY MOUNT -- Nash Central High School's volleyball team faced tough competition last week and although the Lady Bulldogs sometimes looked good, they could not close the deal for a win.
Big East Conference rival Rocky Mount came calling last Tuesday for their conference opener and the Bulldogs bowed to the Gryphons 3-1. More ...
KENT WHEELESS, Graphic Correspondent
NC Wesleyan stops Salisbury
RED OAK -- Senior safety Quentin Pope tallied nine tackles, a fumble recovery, and an interception last Saturday afternoon, leading his North Carolina Wesleyan College football squad to an impressive 24-17 victory over 24th-ranked Salisbury in the Bishops' 2009 home opener at Northern Nash High School.
Quarterback Bo Jordan led the offensive effort by rushing for one touchdown and throwing for another as he finished 22-of-31 through the air for 222 yards. Wesleyan, ranked #18 in the preseason, evened its record at 1-1 on the season with the victory. More ...
Staff Reports
Late score propels JV Hornets to win
NASHVILLE -- Thirteen proved to be a lucky number for the Nashville Hornets during their junior varsity football opener last Saturday.
With the score tied against a strong Enfield squad, the Hornets put together a clutch 13-play drive in the fourth quarter for the winning touchdown. More ...
GEOFF NEVILLE, Graphic Sportswriter
Mudcats named SL All-Stars
MARIETTA, GA. -- Three Carolina Mudcats have been selected to the Class AA Southern League Baseball Postseason All-Star Team.
Voting was conducted by the league's field managers, radio broadcasters and print media.
Carolina's selections are third baseman Juan Francisco, utility man Todd Frazier and left-handed pitcher Travis Wood.
More ...
Staff Reports
Nash Arts announces fall events
Nash Arts is gearing up for a busy fall and holiday season. Following are events scheduled for the center.
A Christmas Carol auditions, Wednesday, September 30th and Friday October 2 at 7 p.m. All ages welcome. Production is December 3, 4 and 5 at 8 p.m. $10 general admission ($8 Nash Arts Members)
Writers Café Production, Thursday October 8, Friday October 9 and Saturday October 10 at 8 p.m. $10 general admission ($8 Nash Arts Members) More ...

JUDITH HARRIS GATLING
SPRING HOPE - Judith Catherine Harris Gatling, 66, died Thursday, September 10, 2009 at home. She was born on April 20, 1943, to the late Huford and Lucille Wheless Harris. More ...