Subscribe/Access
Advertisements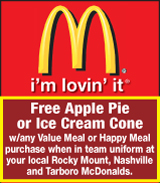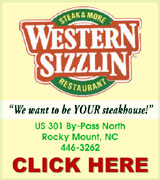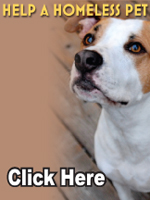 Sections
Member Options
Back

Wayne Deans

Men to appear in court to face child sex charges
Two Nash County men will appear in Superior Court this month to face numerous sex offense charges against juveniles.
According to Lt. Pat Joyner, of the Nash County Sheriff's Office, brothers Wayne Earl Deans and Nelson Terrell Deans, both of the Aventon community, were arrested in April of last year after the Department of Social Services notified the Sheriff's Office.
Joyner said the juvenile victims reported that the two men molested them. He added that there were several victims but would not elaborate on the relationship of the victims to the suspects.
More ...
Amanda Clark, Graphic Staff Writer
Silver alert issued for Castalia man
The N.C. Center for Missing Persons issued a Silver Alert on Friday for a Castalia man that close friends fear is in danger.
The 40-year-old Roger Wade Ayscue has not been seen by family since the July 4 holiday.
They have said that Ayscue had not contacted Social Services agencies to notify them of a change of address — something he was religious about, they said. More ...
Carey Johnson, Special to The Graphic
Big watermelons
Tim Thorne sits with three watermelons that came from his field recently. The watermelons weighed 106, 95 and 94 pounds, respectively. Thorne's father, L.L. Thorne, appeared in The Graphic 50 years ago with a large watermelon. Thorne's watermelons came from the same seeds as his fathers. Thorne said to get such big watermelons, he uses a special blend of fertilizer, along with a lot of tender, loving care.
More ...

Rice resigns from Castalia board
The Town of Castalia has lost another board member as Commissioner Eva Rice sent a letter to the town board announcing her resignation. Rice is in her second term as Castalia commissioner, but will be leaving the Castalia community to move to another part of the state.
Eva Rice and her husband Ken were relative newcomers to the Castalia community, but have been very active in the town since their arrival. Both Ken and Eva served on the town's disaster committee and Eva served on the town's Fourth of July committee as well. However, Ken passed away in 2006, and Eva has since served Castalia alone.
More ...
Amelia Harper, Graphic Correspondent
Nash Arts seeks new members
Each year during the summer months, Nash Arts puts its membership drive into gear.
Currently in the midst of its 2009 membership drive, Shelly Gray, Office Manager at Nash Arts, said the membership drive is a time to showcase what benefits members receive by joining Nash Arts.
One of the many perks of being a member is discounted tickets for events at Nash Arts. And with several new additions to its schedule this year, being a member is all the more enticing. More ...
Amanda Clark, Graphic Staff Writer
Castalia signs water agreement
Castalia commissioners voted unanimously to sign a final water agreement with Nash County on Tuesday, September 1 at the monthly business meeting after the county received notification that it had been awarded grants for the project from the Rural Center and the Division of Community Assistance (CDBG) grant programs. These grants should cover all but $48,000 of the projected costs of the water extension to the town. The remaining costs will be split between the county ($28,000) and the town ($20,000). The agreement is now in the hands of the county and is expected to be signed at the September 14 meeting of the county board. More ...
Amelia Harper, Graphic Corresponden
Larger hospital identified as top need for NHCS
A larger hospital is one of three top needs identified by a strategic plan approved by the Nash Health Care Systems Board of Directors at its June 25 board meeting.
The plan lays out nine needs, categorized into priorities. Three of those needs are listed in the urgent category. Those three include emergency services, cardiology and neonatology.
CEO Larry Chewning said the priorities were identified during a planning retreat last November. The plan defines the three top issues facing the hospital and how the hospital can accomplish growing its services in those three areas. More ...
Amanda Clark, Graphic Staff Writer
Be sure to display your house number so EMS can find you
It's 2 AM, someone kicks in your door, you awaken to smell smoke, your child wakes you trying to breath, you need help – quick – dial 911. You can hear the sirens, see the flashing blue and red lights – what's taking so long? Take a look at the front of your house. Do you see your house number? Can it be seen from the street? Often we don't think of our house number as being that important but in an emergency when minutes, even seconds count, it's one of the most important parts of your life.
More ...
Bill Creech, Nashville Chief of Police
Recovery money to fund highway projects in Nash
Gov. Bev Perdue announced that 21 contracts totaling $50.8 million have been awarded for highway and bridge projects across North Carolina, including eight projects funded through the American Recovery and Reinvestment Act. The contracts were awarded by the N.C. Department of Transportation to the lowest respective bidder, as required by state law. A bridge in Nash and Franklin Counties is included in the list of projects. More ...

Man arrested in one of several Edgecombe County murders
A Rocky Man man was arrested and charged with first degree murder in the death of a woman found earlier this year in a wooden area off Seven Bridges Road.
In a press conference last Tuesday, Edgecombe County Sheriff James Knight announced that Antwan Maurice Pittman, 31, had been charged in the death of 29-year-old Tahara Sharice Nicholson. Nicholson is one of several women who have been reported missing and later found dead off of Seven Bridges Road. Police are looking into the possibility of a serial killer. More ...

MILITARY NEWS
Army Spec. Melvin L. Thomas has completed the Warrior Transition Course at Fort Sill, Lawton, Okla.
The course teaches basic skills necessary for integration into the Army for all prior-service servicemembers to fully prepare them for Advanced Individual Training or on to their first assignment. More ...

Williams, Scarborough wed
Amanda Clare Williams and Davis Earl Scarborough were united in marriage at 3 p.m. Sunday, August 30, 2009 at St. John's Baptist Church, the church her great-great-grandfather, W.P. "Nep" Howard, helped establish in 1883 and was the head carpenter who helped build the original building near Ahoskie.
The bride is the daughter of Paula and Clarence Williams of Nashville. She is the granddaughter of Billie and Margaret Williams of Nashville and the late Paul and Blanche Edwards of Ahoskie. More ...

ENGAGED
Beverly and Brian Wilson of Glen Allen Va., announce the engagement of her daughter, Dr. Hillary Amber Montgomery, of Norristown, Pa. to Stephen Edward White of Norristown, Pa. He is the son of Edward and Marci White of Nashville. The wedding will take place in Charlottesville, Va. in October 2009. The bride-to-be is the granddaughter of Thomas and LaRue Sprouse of Shacklefords, Va. and Margaret Christy of Richmond, Va. The groom-to-be is the grandson of Foster Little of Harlingen, Texas, Robert and Brenda Valentine of Nashville, Melba White of Nashville, and the late Edward White, Sr.
More ...

BIRTH ANNOUNCEMENT
Scott and Joanna Hale of Nashville are proud to announce the birth of their daughter, Jillian Blair Hale, born June 17, 2009 at Nash General Hospital in Rocky Mount. She weighed 7 pounds, 13 ounces and was 20 inches long.
Maternal grandparents are Graham and Pattie Mercer of Nashville More ...

Nash County Blood Drives for September 2009
Thursday, September 10 from 3 until 7 p.m. at First United Methodist Church, 100 S. Church St., Rocky Mount
Thursday, September 17 from 9 a.m. until 1 p.m. at Boddie Noell, 1021 Noell Lane, Rocky Mount.
Monday, September 21 from 3 until 7:30 p.m. at Nashville United Methodist Church, 209 E. Washington Street, Nashville More ...

Castalia Baptist News
Fall is approaching! What an awesome time to remember the good things in life that God has blessed us with.
Castalia Baptist is very busy these days. We had a yard sale last Saturday to raise money for the mission team to Bangladesh. Thanks to all who came by! Hope you found a good buy! More ...
KATHY FREEMAN-ROBLES
Mt. Zion FWB Church News
In United States, the first Monday in September is observed as a legal holiday in recognition of working people. The bible has much to say about labour. Ephesians 4:28 says, "Let him that stole steal no more; but rather let him labour, working with his hands the thing which is good, that he may have to give to him that needeth." Therefore, we are to labour to provide for ourselves and others who are in need. Proverbs 14:23 says, In all labour there is profit ..." It is good for man to work in the eyes of God. Not only are we to labour for ourselves and our family and those who need our help. We are to labour for the Lord. "Therefore my beloved brethren, be ye steadfast, unmovable, always abounding in the work of the Lord for as much as ye know that your labour is not in vain in the Lord." More ...
ROSALENE BASS
Ephesus Community News
With the holiday weekend and the news entry deadline ending before the Sunday worship services, I decided to just keep you informed of some of the upcoming events at Ephesus. More ...
DEBBIE PHILLIPS
NASH CENTRAL CLASS OF 1964
The Nash Central High School Class of 1964 held its 45th class reunion August 28-29, 2009. Highlights of the 60's weekend were going to downtown Nashville and touring the buildings of the former Nash Central High School (presently W. L. Green Alternative School). For some, it had been 45 years since they had visited Nashville and the old high school campus where they had attended classes. Saturday afternoon, at the Rocky Mount Doubletree Hotel, the class invited members of the community to attend a workshop conducted by our classmate. George Westry, Esq. lectured on the needs for wills, advance directives and financial power of attorney. Mr. Carlton Gray, Funeral Director and Licensed Mortician, presented information on pre-planning.
More ...

Peachtree Community News
The cooler weather of September is a welcome relief. This Labor Day holiday is the last fling of summer. School is back in session and the kids are happy to be with their friends again. Teachers are happy to be back in their teaching routine. Best wishes to all for a safe and fruitful year. More ...
BARBARA HARDISON
Softball tournament raises $1,500 for firefighter
The Sixth Annual Nashville Fire District Auxiliary's Fire, EMS, Rescue and Law Enforcement Softball Tournament/Fundraiser was held on Saturday, August 15 at Glover Park in Nashville.
Seven teams participated in the tournament to help raise money for T.C. King, a volunteer firefighter with the Trap VFD in Bertie County. More ...

First place
Pictured are members of the Coopers Volunteer Fire and Rescue Department, who won first place in the softball tournament.
More ...

Runner-up
Pictured are members of the Bailey Volunteer Fire and Rescue Department, who finished the softball tournament as the runner-up.
More ...

Southern Nash teacher attends Ag institute
Southern Nash High School agriscience teacher Mike Bartholomew was one of five teachers and administrators on a North Carolina team that participated in the first National Agriscience Integration Institute (NAII) designed to promote and enhance opportunities for inquiry-based science in environmental and agricultural education system programs, student attainment of science content standards and national agriculture content standards.
More ...

NCC Foundation to host 20th annual golf classic
The Nash Community College Foundation will host the 20th Annual NCC Foundation Student Scholarship Golf Classic on October 1.Golfers will have the option to tee off at 8 a.m. or 1p.m. at Birchwood Country Club in Nashville for a day of challenging fun, while providing scholarships for deserving college students.
Prizes will be awarded to each flight's first and second-place teams. Flights will be based on the total team handicap. More ...

Tobacco grower referendum set
The Nash County Agricultural Center has been designated the official county polling place for the November 19 Tobacco Research Check-Off Referendum.
County Extension Director Charlie Tyson said, "This referendum is held every six years, allowing North Carolina tobacco growers to decide if they wish to continue this self-assessment program." The assessment is ten cents per hundred pounds of leaf and it is collected at tobacco buying stations by the N.C. Department of Agriculture and Consumer Services. This assessment annually generates approximately $300,000 for funding tobacco production research by North Carolina State University. More ...

Health Department offers certified diabetes self management program
The Nash County Health Department is pleased to announce that people in the area who are living with diabetes will now have expanded access to diabetes self-management education. The Public Health Agency is one of ten North Carolina health department recently granted recognition for the program by the American Diabetes Association. The ten counties join four other counties in an umbrella program coordinated by the State Division of Public Health. More ...


A member of the Color Guard presents the retired Colors to Erline Mazurek in honor of Lester Vick, who was honored last month. With Mazurek is Debbie Joyner.

Veterans honor Simmons
Family, friends and veterans gathered on August 17, 2009 to pay homage to a warrior and son of Carolina at the Rocky Mount Veterans Memorial At Jack Laughery Park.
Sergeant Mack Daniel Simmons, III paid the ultimate price May 22, 1967, while soldiering in the Republic of South Vietnam. The Joint Veterans Committee presented the colors in honor of a gallant, decorated soldier. The new flag, presented by the Simmons family, will fly over the memorial for the next thirty days. The flying flag was presented to the family of Lester Vick. More ...
Contributed
Remembering 9-11, a long way in 8 years
I remember exactly where I was.
I was in my car, on the way to work, trying to find something less than idiotic for my morning drive. Since this was pre-satellite radio, I wasn't having much luck.
Then, finally, a disc jockey said, "Hold on, we just got a report that a plane was flown into the World Trade Center. Weird. Sorry about interrupting the show folks." The idiotic talk continued.
More ...
Mike Brantley
Nashville will miss Melissa's enthusiasm
I've never been a person that likes change. I have a set routine that I like to follow and if it gets messed up, I get frustrated. Unfortunately, in the newspaper business, you have to be ready for change because it can happen at any time.
One of the many great things about working in a newspaper is all the people you meet. I meet new people almost every day and I love it. The bad side of this, however, is the fact, that you have to be prepared to say goodbye to some of the people you've met and grown accustomed to.
More ...
Amanda Clark
It's time we put new faces in the legislature
I would like to congratulate the winners of the OLCAFA raffle drawings that took place on Saturday, August 29, 2009. The winner of the Myrtle Beach vacation was Martha Lucas, the second place winner was Sharron Edwards, and the third place winner was Breanna Dinota. I would like to thank everyone that helped in this fundraiser, from the ones that helped get the tickets out to the ones that purchased them.
More ...
Letters to the Editor:
Social Security and Medicare are rights
Many folks keep referring to Social Security and Medicare "entitlement programs". I do not agree!! Social Security and Medicare are not entitlements, they are "rights" which have been bought and paid for with forced contributions!!
1. For Social Security, I and my employer have paid into the program, in my name, every working day of my career. If you were to use compounding interest rate method of computation using the interest rate paid by the Internal Revenue the amount that my employers and I have paid in would grown to the point that it would provide me a pension at my current disbursement rate including a 3 percent increase every year for the balance of my life. The funds would never be depleted in my lifetime; a balance would be available at my death to continue the same benefits to my spouse and at her death, leaving a balance to be used by the system for other beneficiaries. More ...
Letters to the Editor:
ALMOST PUMPKIN TIME
Spring Hope's annual Pumpkin Festival is right around the corner! This photo was in The Graphic's archives from the 1974 festival. This year's event is planned for October 2-3. Be sure to watch for The Graphic's special Fall Festivals edition for more details.
More ...
Backward Glances

HOLDING HIM OFF. Northern Nash's Eric Collart (18) gains possession near the midfield for the Knights during last Tuesday's home boys soccer victory over the Bunn Wildcats. Northern avenged an earlier loss to BHS with an 8-0 conquest.

NOT THIS TIME!
RED OAK -- It was difficult to tell which team was more stunned -- Northern Nash two weeks ago, or Bunn last Tuesday night.
The truth of the season series between the boys soccer squads probably lies somewhere in between the two diverse results.
When NN and Bunn met three weeks ago on the BHS campus, the Wildcats scored their first-ever victory over the Knights -- much to the displeasure of veteran NNHS head coach Joe McCarthy.
More ...
GEOFF NEVILLE, Graphic Sportswriter

FORWARD MOVEMENT. Southern Nash's Josh Barnes chases down the ball near midfield during his team's home setback Wednesday afternoon against the Louisburg Warriors. Visiting LHS pulled away in the second half for a 5-1 victory.

Louisburg Outlasts Firebirds
STANHOPE -- In the estimation of Louisburg High School boys soccer coach Brent Cardwell, his Warriors may not have been the best team on the field during last Wednesday's contest at Southern Nash.
At least during the first half -- despite the fact that the Warriors went to intermission holding a two-goal cushion over the Firebirds.
But Louisburg proved to be good counter-punchers -- and excellent finishers -- during the 5-1 decision at the SNHS Soccer Field.
More ...
GEOFF NEVILLE, Graphic Sportswriter
Southern delivers at home
STANHOPE -- Visions of 1990 might be dancing in the minds of Southern Nash football fans.
Well, maybe not quite, but it has been that long since the Firebirds have started a season with a 3-0 worksheet.
They got to that mark last Friday night after their 22-12 win over Wilson Beddingfield. Not since the days of Abe Jones and the boys making the NCHSAA 3-A Eastern Finals have the Firebirds been breathing such rarefied air to start a season. More ...
CHARLES ALSTON, Graphic Correspondent
Nashville opens this Saturday
NASHVILLE -- The Nashville Hornets will kick off their 2009 youth football season with a home matchup on Saturday against Enfield.
Action will begin with the varsity contest at 9 a.m. The JVs will play at 11 a.m., followed by the Rookie event at 3:30 p.m.
All games will take place at The Hornets Nest at Glover Park.
Next Saturday, Nashville will have its first road outing of the 2009 campaign against the Sharpsburg Gators. More ...
Staff Reports

FLYING HIGH. (L to R) Northern Nash's Nathan Jones and Andrew Wooten elevate in an attempt to gain a free kick during last Thursday's road matchup against the Franklinton Red Rams. (Graphic photo by Geoff Neville)

The Cup Chase
FRANKLINTON -- With his club the decided underdog against a potent Northern Nash team, Franklinton head coach Deran Coe decided to pack it in defensively during last Thursday's first-round showdown of the Garman Homes Labor Day Cup.
It was a strategy that worked for 58 minutes. The Red Rams were diligent defensively, and were aided by some strong saves from keeper Jared Miller. More ...
GEOFF NEVILLE, Graphic Sportswriter
NC Wesleyan routed in opener
HAMPDEN-SYDNEY, VA. -- In last Saturday afternoon's 2009 college football season opener, host Hampden-Sydney College defeated North Carolina Wesleyan by a 55-23 score in front of over 2,500 fans at Lewis C. Everett Stadium.
The Tigers scored 27 unanswered points in the second quarter to pull away for a 41-3 halftime lead, and although the Battling Bishops (0-1) rebounded to out-score their opponents 20-14 in the second half, it would not be enough as HSC cruised to a 1-0 start to the season.
More ...
Staff Reports
Mudcats end season
ZEBULON -- One year ago, the Carolnia Mudcats and Mississippi Braves played arguably the finest Southern League Championship Series ever, with the Braves winning the championship in the decisive fifth baseball game.
Monday afternoon, both teams concluded the Class AA SL regular season against one another with no post-season in their futures, winding up the 2009 regular season in a contest marred by a 35-minute rain delay and intermittent pesky rain. More ...
Staff Reports
Central defeats SWE
ROCKY MOUNT -- Nash Central High School's volleyball squad looked like a different team in its 3-1 victory over SouthWest Edgecombe last Monday.
The Bulldogs started the season plagued with mistakes and poor play, but looked almost flawless in their decision over the Cougars. More ...
KENT WHEELESS, Graphic Correspondent
Nashville musician to perform in Selma
Nashville's 17-year-old Robert "Robby" Leonard will be headlining his first show at the Country Tonight Music Show at the Ice House Theatre in Selma on September 18. The weekly Friday night show features different groups each week. Robby has performed as a guest on the show several times during the past year, and has worked his way up to headlining performer with the Country Tonight Band that will perform about every six weeks. His guest on the show will be Rocky Mount talent contest winner 13 yr old Blake Price. Ronnie King and Glenn Speight round out the vocalist duties with the show, as part of the Country Tonight Band. Show co-owner Danny Harrell said, "Robby gains in popularity every time he steps on our stage, and we are pleased to add him to our line up with our other talented groups. He has a great future ahead of him."
More ...

To perform
Mary Selvidge, country and gospel artist, will perform at Nash Arts in downtown Nashville September 12 at 7 p.m. Tickets for members are $8, general admission is $10 per person. The center is located at 100 East Washington Street, Nashville and is open Monday through Friday from 9-5 p.m. (closed for lunch 12-1 p.m) For more information call 252-459-4734.
More ...

MATTHEW BODDIE
ROCKY MOUNT - Matthew Boddie, 96, died Tuesday, September 1, 2009, at Nash General Hospital in Rocky Mount. More ...

ANITA SCOTT
ROCKY MOUNT - Anita Scott died on Friday, September 4, 2009 at Nash Rehabilitation Center in Rocky Mount. More ...