Subscribe/Access
Advertisements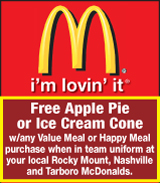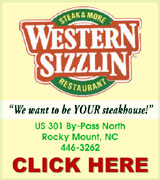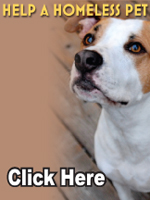 Sections
Member Options
Back
Council takes closer look at downtown plans
Nashville's Town Council postponed approving its downtown plans to further review concerns brought up by residents at a public hearing held last week.
The meeting room was full of citizens, some of whom expressed their opinions on the plans and others who just came to listen to the Wooten Company's presentation on the proposed plans for downtown Nashville.
More ...
Amanda Clark, Graphic Staff Writer

North Carolina Supreme Court Associate Justice Patricia Timmons-Goodson (far right) swears in Anthony W. "Tony" Brown while his wife, Betty looks on Monday afternoon in Nash County Superior Court. (Graphic photo by Amanda Clark)

Anthony Brown is sworn in as new district court judge
Anthony "Tony" Brown officially became Nash County's newest District Court Judge on Monday afternoon after being appointed in July by Gov. Beverly Perdue.
Brown was sworn in by Patricia Timmons-Goodson, Associate Justice for the North Carolina Supreme Court in front of a full house in Nash County Superior Court. Timmons-Goodson was a classmate of Brown's at UNC-Chapel Hill.
More ...
Amanda Clark, Graphic Staff Writer
Nashville Library Director resigns
After 10 years with Nashville's Cooley Library, Melissa Mills is leaving to take a position with the Wilson County School System.
Mills became the Library Director for Nashville's Cooley Library in September 1999. During Mills' time with the library, the facility has experienced substantial growth, so much so that a new facility was built on Church Street.
More ...
Amanda Clark, Graphic Staff Writer
NRMS to ask county for $37.6 million for construction projects
At their meeting Monday night, Evelyn Bulluck, chairman of the Nash-Rocky Mount Schools (NRMS) board of education, urged her fellow board members to attend the Sept. 14 County Commissioners meeting, as the school administration asks for $37.6 million in funding to go forward on three construction projects.
These three projects are construction of the new Rocky Mount High School, Middlesex Elementary renovations, and replacement of Southern Nash High's field house, which NRMS estimates will cost $50 million to build.
More ...
Michele A. Cruz, Graphic Correspondent
Nash parks receive grant funding
The NC Parks and Recreation Fund (PARTIF) has awarded grants for the development of two new parks in Nash County. The Town of Castalia was awarded a $75,000 acquisition grant to allow them to purchase roughly 15 acres for future park construction. In addition, Middlesex and Bailey were granted $500,000 for the acquisition of land and construction of a roughly 65 acre park to be located between the two towns. More ...
Amelia Harper, Graphic Correspondent
Nashville Board honors Tara Whitaker Smith
The Town of Nashville honored the life of Sgt. First Class Tara Whitaker Smith with a resolution which was presented to her family during the council's regular agenda meeting on Tuesday night.
Smith, a Nashville native, died in Afghanistan on August 8 from a non-combat related medical condition. Funeral services were conducted on Friday, August 28 with Nashville residents lining the streets to show their support to Smith's family. More ...
Amanda Clark, Graphic Staff Writer
CHEF CAMP
4-H'er Morgan Gay (at left) assists with the last 4-H Chef Camp of the Summer. The camp ended on August 21. The camp was taught by Steven Lindsey, of Rocky Mount. Lindsey has taught the camp for three years.
More ...

Police seek woman who stole customer's debit card
Nashville Police are trying to identify a woman involved in a debit card theft.
The woman, described as a white female, took the card from another woman's pocketbook while she was in Wal-Mart in Nashville on July 3.
The suspect then went to two places in Nashville and two in Rocky Mount and used the woman's debit card.
More ...

Rocky Mount man charged with attempted robbery
Rocky Mount Police apprehended a man on Monday afternoon in connection with an attempted armed robbery.
According to a police report, Todd Alexander Green, 45, of Rocky Mount, walked into the RBC Bank at 1280 Benvenue Road in Rocky Mount and handed the teller a note requesting money. The note stated that he had a gun. More ...

ENGAGED
Beverly and Brian Wilson of Glen Allen Va., announce the engagement of her daughter, Dr. Hillary Amber Montgomery, of Norristown, Pa. to Stephen Edward White of Norristown, Pa. He is the son of Edward and Marci White of Nashville. The wedding will take place on Oct. 29, 2009 in Charlottesville, Va. The bride-to-be is the granddaughter of Thomas and LaRue Sprouse of Shacklefords, Va. and Margaret Christy of Richmond, Va. The groom-to-be is the grandson of Foster Little of Harlingen, Texas, Robert and Brenda Valentine of Nashville, Melba White of Nashville, and the late Edward White, Sr.
More ...

ENGAGED
Mr. and Mrs. Charles Craig Price of Nashville, announce the engagement of their daughter, Stephanie Brooks Price of Nashville to Bradley Charles Powers of Greenville, the son of Rev. and Mrs. Charles Edward Powers of Mt. Airy. The wedding is planned for Oct. 24, 2009 at 3 p.m. at Arlington Baptist Church in Rocky Mount.

More ...

NPD starts Stay Informed initiative
Beginning September 1st, 2009, as part of the WATCHDOG Community Service Project, the Nashville Police Department will kick off its "STAY INFORMED" initiative.
The Nashville Police Department wants to assist the public in keeping up to date on community events, being aware of recent crime trends, being of assistance in locating missing children or persons and being informed of critical emergencies. More ...

WHAT'S HAPPENING at Harold D. Cooley Library
Thank you so much for 10 great years as your library director!
It has been a wonderful experience to have been a part of, starting at Alston Street and ending up in our beautiful library on Church Street! No matter where we were housed, you were always there for us. A library in a town is such a special thing that you have always recognized and embraced. Your tremendous support of and believe in Cooley Library has made it what it is today. Thank you for allowing me to come along for the ride. More ...
Melissa Mills, director
Coopers Ruritan honors club charter member
William A. "Billy" Joyner was honored at the July meeting of the Coopers Ruritan Club as the only active charter member.
In making the presentation, past president Harold Winstead recounted the history of the Coopers Community being led by Billy Joyner and the club's first president Durant Lewis to organize and charter the Coopers Club in 1952. Winstead reviewed the Coopers Club history and highlighted Billy Joyner's involvement along with Durant Lewis to extend the new Coopers Club from the West Edgecombe Ruritan Club. More ...

Nashville native named to the Great 100
A Nashville native was among those named as Great 100 Nurses recently.
Donna Gordon, RN, grew up in Nashville and is the daughter of Mrs. Sparky Jackson and the late Dr. David S. Jackson. She was one of 100 nurses recognized by the grassroots organization, the Great 100. More ...

Mt. Zion FWB Church News
Brother Bob welcomed everyone to Sunday school and reported there were 92 present including one visitor. Welcome everyone. Alex Marlowe read the scripture verse for today. Thank you. More ...
ROSALENE BASS
Ephesus Community News
Beginning in September, Wednesday nights at Ephesus now have something for the entire family! While the adults are in Bible study or business meeting, there will be activities for pre-school thru 12th grade. On the first, third, and fifth Wednesdays at 7 p.m.: Pre-school thru kindergarten - Cherub Choir practice; 1st thru 5th grades - Children's Choir practice; and 6th thru 12th grades - Bible study. On second and fourth Wednesdays at 7 p.m.: Pre-school thru kindergarten - Mission friends; 1st thru 5th grades - Children in Action; and 6th thru 12th grades - Challengers (boys) and Acteens (girls). More ...
DEBBIE PHILLIPS
Peachtree Community News
On Sunday morning Pastor Whitehouse preached a sermon titled "Will You Be Ready?" He based it on scriptures found in Timothy 3:1, Matthew 24: 36 and Luke 21. For the children's sermon he showed the children many things that we use to clean our hands of germs. While that is important, it is more important that we have a clean heart. We should be careful of how we treat other people and always think before we speak. More ...
BARBARA HARDISON
Beulah Community News
I hope everyone had a good week and no health problems. Again Sunday at Beulah we had another great service. Everyone's heart was touched when we saw Roger Parker and his wife Mary at church. Roger was in his wheelchair but still greeted everyone with a big smile. He sat at the front door greeting people as they entered for awhile also. His job, no not his job but a service he decided he wanted to do for several years was to shake hands with everyone as they entered the front door. We always looked forward to seeing him there. Welcome back, Roger and Mary, who always smiles also. More ...
WILMA ENROUGHTY
Red Oak Community News
The North Roanoke Baptist Association WMU Fall Training was held at Red Oak Baptist Church on Saturday, Aug. 29. Refreshments were served at 8:30 AM with the training beginning at 9:00 AM. Brenda opened the meeting and several associational leadership team members presented a skit, "Missions Is...". Children were also invited to attend and they participated by making bookmarks for the ladies at Fountain Correctional Center. Training sessions were offered for Mission Friends, Girls in Action/Children in Action, Acteens/Youth on Mission, Women on Mission, WMU Directors, Missions Growth, and Missions Involvement.
More ...
SUZY PEARCE
Castalia Baptist News
Castalia was honored on August 23rd to have guest speaker Rev. Shaun Pillay and his wife from New London, CT. He is the pastor of Cornerstone International Church there in New London. They are originally from South Africa and have an amazing story to tell of how they came to be here in the USA. Our mission team worked with his church last July, so it was great seeing him again. More ...
KATHY FREEMAN-ROBLES
2009-2010 Nashville Chamber Board of Directors
Nashville's Chamber of Commerce held its annual meeting on August 18 to install its new officers. Pictured above are the new Board of Directors for the 2009-2010 year. From (L-R): Larry Wood (LBJ Chevrolet-Buick), Amy Beasley (Southern Bank), Meredith Holland (My Sister's House), JoAnna Skorupski (David Bradley CPA), Wallace Reams (Retired), Ashley Hassell (George's BBQ Sauce), Cliff Joyner (Edward Jones), Jo Anne Cooper (The Nashville Graphic), Renee Davis (Madelyn's Flower Shop), Anna Griffin (East Carolina Accounting) and John McDanel (Perdue).
More ...

Nash County Blood Drives for Sept. 2009
Wednesday, September 2 from 10 a.m. until 4 p.m. at Wal-Mart, 1511 Benvenue Road, Rocky Mount
Thursday, September 3 from 4 until 8 p.m. at Cooper's Volunteer Fire Dept, 3628 Volunteer Road, Elm City
Tuesday, September 8 from 4 until 8 p.m. at Grace Baptist Church, 8923 West Mount Drive, Rocky Mount. More ...

NRMPS hires Angie Miller as system-wide athletic director
Nash-Rocky Mount Public Schools recently announced Angie Miller as the new system-wide Athletic Director.
Miller is replacing Wayne Doll who has served in this capacity since 2003. Angie joined NRMPS in 2006 as Healthful Living Coordinator, providing direction for instruction of the Healthful Living Curriculum, k-12, within the school system and individual schools. In this position, Angie coordinated health education, physical education and physical activities. In her new role as NRMPS Athletic Director, Angie will also direct, administer and coordinate the system-wide athletic program. In addition to making the athletic program an integral part of the total school program and of highest quality, development of strong ethical character and health habits for students will remain a top priority.
More ...

Ted Kennedy: and now for a little perspective
I'm going to go ahead and be upfront about this week's column.
If you think taking an honest view of a public figure — that is to say, sorting through the incredible media bias — when they pass away is very tasteless and disrespectful, you are not going to want to read this week's Soapbox.
If you think re-writing history is an terrible thing to do, worse even than "speaking ill of the dead," then read on.
Fair enough?
More ...
Mike Brantley - 1 opinion posted
Nashville's Town Council made a good choice to take a second look at proposed downtown plans
Nashville's Chamber of Commerce has long had a vision of a pedestrian friendly, more attractive downtown, a downtown where residents could walk the streets and visit the local merchants in town. A few years ago, the town jumped on the bandwagon and helped get the town's Downtown Revitalization Committee going. A few weeks ago, a proposed draft of the new downtown was presented to Nashville Town Council.
I was at the unveiling of the proposed plans, along with a few chamber board members, and at first glance, the plans showed an absolutely beautiful downtown Nashville. More ...
Amanda Clark
Congressman Etheridge, have you read HB3200 in its entirety?
I was among the citizens of Nashville last Thursday to meet with congressman Bob Etheridge. He came well prepared to offset any challenge, physical or otherwise.
He had three guards in plain clothes plus four or five staff members. The guards became evident to me earlier but my suspicion was verified when they escorted an elderly gentleman in a wheelchair out of the room for coming to the defense of a grandmotherly looking lady that ask the congressman about weather Congress takes bribes. Mind you I personally would have used the term, special interest money but hey, to many Americans they are one and the same. Congressman Etheridge was very rude to her and appeared quite angry. More ...
Letters to the Editor:
Government responsibilities and health care
The health care debate that has gone on over the past few weeks has caused me to have had a continuing thought. That thought is "Do the elected officials, the President and the members of Congress, really understand the functions of government".
To me the functions of government are: More ...
Letters to the Editor:
Backward Glances
This photo was originally published in The Graphic October 8, 1974. Members of the Coopers Fire Department won the fireman's event at the Spring Hope Pumpkin Festival. From left to right are George Winstead, Thomas Winstead and Ty Cooper, members of the Coopers unit.
More ...


POWER RUNNING. Southern Nash's Gary Tharrington (with ball) falls forward to pick up more yardage for the Firebirds during last Friday night's home football victory over the Bunn Wildcats at Firebird Stadium. (Graphic photo by Geoff Neville)

SOUTHERN KICKS IT!
STANHOPE -- Another week, another wild, heart-pounding victory for the Southern Nash football squad.
In their opener, the Firebirds appeared to be rolling, only having to hold off a late threat from Franklinton to edge the Red Rams.
Last Friday, backyard rival Bunn amassed a 14-point lead -- and then had a single-point advantage in the closing seconds -- only to see host Southern remain undefeated with a 24-22 comeback conquest at Firebird Stadium. More ...
GEOFF NEVILLE, Graphic Sportswriter
Bunn Stops Central -- Again
ROCKY MOUNT -- Getting off to a good start in each match has been a 2009 priority for the Bunn High School boys soccer squad.
"I give credit to that to the upperclassmen,'' said BHS head coach Eric Schuette. "We had a lot of slow starts last year. It was just something we had trouble with.''

More ...
GEOFF NEVILLE, Graphic Sportswriter
Southern defeated vs. LHS
LOUISBURG -- Southern Nash High School's volleyball squad went on the road last Wednesday for a contest against perennial power Louisburg.
The host Lady Warriors won the event in three games. Scores were 25-17, 25-13 and 25-15.
Southern Nash's top individual performers were as follows: More ...
Staff Reports
FATHERHOOD FOR BATCHELOR
Southern Nash High School assistant football and head boys track and field coach Brian Batchelor is a new father. Batchelor's wife, Jeni, gave birth to the couple's first child -- a girl named Emma -- last Thursday morning at Nash General Hospital. The Batchelors are shown with their new arrival. More ...


Northern Nash's Leslie Smith bumps the ball to a teammate during Monday's road volleyball matchup at Bunn.

Bunn Sweeps NNHS
BUNN -- Bunn came up with a new volleyball strategy Monday, and it proved to serve the Ladycats very well.
After watching his club be defeated last week against a talented Northern Vance foe, BHS head coach Henry Jones decided that the Ladycats needed to become more aggressive from the service stripe. More ...
GEOFF NEVILLE, Graphic Sportswriter
Imps Oust Knights
RED OAK -- Cary completed just one pass in its game with Northern Nash last Friday night.
But that completion was costly for the gritty Knights. It ended up giving Cary its first win of the year with a 7-0 victory in wet conditions at Death Valley.
More ...
CHARLES ALSTON, Graphic Correspondent
Central spikers stymie SSS
ROCKY MOUNT -- Nash Central High School's volleyball team broke through for its first win of the season last Tuesday with a 3-1 victory at home over visiting Smithfield-Selma.
First-year head coach Frank Poyer's team has been plagued by inexperience and errors so far this season. More ...
KENT WHEELESS, Special to The Graphic
Mudcats toppled on the road
MONTGOMERY, ALA. -- Matt Spring doubled in three runs while Jason Perry hit a three-run homer to lead Montgomery past Carolina for the second straight game 8-1 at Riverwalk Stadium before 6,489 fans on Saturday night in a Class AA Southern League baseball matchup.
Spring cleared the bases on a 1-2 pitch with a double high off the left-centerfield wall in the fifth inning as Montgomery (29-32) stretched its lead to 6-1.
More ...
Staff Reports
"Beaufort Beauties and Beyond"
Nash County artist Marion Clark Weathers welcomes a friendly pirate to the opening reception of "Beaufort Beauties and Beyond" at the Mattie King Davis Art Gallery in Beaufort, NC. The Weathers show runs through October 6 and features more than 30 watercolor, acrylic and oil paintings.
More ...

NASH ARTS NEWS
Mary Selvidge, country and gospel artist, will perform at Nash Arts in downtown Nashville September 12 at 7 p.m. Tickets for members are $8, general admission is $10 per person. The center is located at 100 East Washington Street, Nashville. For more information call 252-459-4734.
More ...

Native American Art on exhibit at Mims
ROCKY MOUNT — On view at NC Wesleyan College's Mims Gallery from Aug. 14 until Sept. 27 is an exhibit of paintings in various media by Yxomme (pronounced "Ya-me"), the artist familiarly known as Karen Lynch Harley of Hollister. A free reception party with live Native American music will be held Friday, Sept. 18 from 7-9 p.m. Art lovers in the Rocky Mount area are encouraged to participate in the reception for the fascinating sights and sounds, friendship and fun. More ...

CYNTHIA WHITEHEAD
ROCKY MOUNT - Cynthia Whitehead, of Rocky Mount, passed away on Saturday, August 29, 2009 at her residence. More ...