Subscribe/Access
Advertisements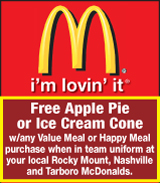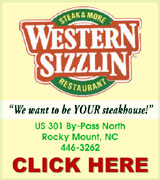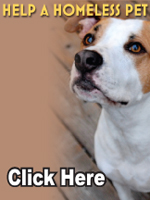 Sections
Member Options
Back
Locals vie for School Board seat
The Nash-Rocky Mount Schools (NRMS) board received two letters of interest for its District 2 seat by the August 5 deadline. The seat has been vacant for the past two months and is not up for re-election until December 2010.
The board member serving District 2 represents families with students in Bailey, Coopers, Spring Hope, and Middlesex elementary schools; Nash Central and Southern Nash middle schools; and Southern Nash High School. More ...
Michele A. Cruz, Graphic Correspondent

A soldier presents a U.S. flag to Roberta Whitaker, mother of Tara Whitaker Smith, who passed away on August 8 in Afghanistan. Each of Smith's family were presented a U.S. flag during the graveside service held at Oakland Cemetery in Nashville on Friday

Community mourns soldier
The streets of Nashville were lined with citizens who wanted to pay their final respects to the family of a soldier who died in Afghanistan supporting Operating Enduring Freedom.
Sgt. First Class Tara Whitaker Smith, 33, died on August 8 and was laid to rest on Friday in Oakland Cemetery in the town she grew up in. Friends, family, fellow veterans and even strangers came out to pay their respects to Smith, who died in Bagram, Afghanistan from a non-combat, unspecified medical condition. The circumstances surrounding the death are still under investigation. More ...
Amanda Clark, Graphic Staff Writer
Nash Health's compliance status restored
Nash Health Care Systems was notified on Friday afternoon that its compliance status has been restored.
The hospital was notified recently that it was not in compliance with several conditions of participation to its Medicare Program and that because of the noncompliance, Medicare services would be terminated. Some of the conditions included patient rights, quality assessment and performance and nursing services.
More ...

New town hall almost complete
Construction crews are putting the finishing touches on Nashville's Town Hall and the facility should be complete by the September 24 deadline.
Town Manager Preston Mitchell said last week that landscaping work was underway and that the big things had already been completed.
"I think they are in the short rows," Mitchell said.
"We feel very confident talking with the architect and contractor that they will be done by the September 24 deadline," he added. More ...
Amanda Clark, Graphic Staff Writer
Etheridge to hold office hours in Nashville
Congressman Bob Etheridge will be in Nashville on Thursday, August 27 from 2 until 4 p.m. to meet with citizens who need help with a variety of issues.
The Nash County Democratic party had sent out emails stating the Congressman would be here for a health care discussion. However, a spokesman for Etheridge said the Congressman would not be holding a forum on health care. Instead, he would be at the Claude Mayo Administrative Building to discuss a variety of issues. More ...

Speaker
District Attorney Robert Evans spoke to around 25 Nashville residents on August 10 during a meeting of The VOICE of Nashville. Evans, who serves as the District Attorney for the Seventh Judicial District, which includes the Nash, Edegecombe and Wilson Counties, spoke on a victim's rights, a victim's responsibilities, the victim's compensation program and the responsibilities of a District Attorney. Mayor Donald Street, Town Manager Preston Mitchell and Nashville Council members Louise Hinton and Tommy Rogers, along with Nashville Police Officer George A. Bottoms Jr., were just some of those in attendance. Everyone who attended received a victim's rights handbook. Pictured (L-R) is Evans with VOICE President Ted Davis.
More ...

Uncle Sam Davis Award
Nashville's Lion's Club recently received the Uncle Sam Davis Award for 2008-2009 for District 31-J. The Uncle Sam Davis Award is presented to clubs that raise $2,500 or more for white cane. Nashville's Lion's Clubs raised $2,780. Pictured (L-R) is Paul Shaw, President of the Nashville Luncheon Lions Club, Jim Boehm, the White Cane Chair, and Tom Hathaway, President of Nashville's Breakfast Lion's Club.
More ...


Atlee Gulley stands with his family in front of the B-17 Flying Fortress.

Local WWII veteran shares B-17 flight with his family
Atlee Gulley of Nashville has shared his WWII memories for decades with his grandchildren and great-grandchildren of being shot down in a B-17 Flying Fortress bomber aircraft while serving his country.
He was a 2nd Lt. in the 352 Squandron of the 301st Bombardent Group Heavy, Flying Fortresses of WWII, entering the service in 1943. In January 1945, on his way overseas, he flew his plane over the hospital that his wife Myrtle was attending nursing school at and then flew over Nashville. More ...

Walk for Life event is set for Saturday, September 19
On Saturday, September 19th hundreds of supporters will gather at Englewood Park for the Pregnancy Care Center's 19th annual Walk For Life. Registration for the Walk will begin at 9:15 a.m. and the two-mile Walk will begin at 10:15 a.m.
"The Walk For Life has always been a favorite time for this ministry," said Kay F. Gurganus, PCC Executive Director. "The Walk gives everyone who cares about unborn children, their mothers and their families the opportunity to help in a practical way.
More ...

BOOKBAGS FOR KIDS
Nashville United Methodist Church purchased 40 bookbags and supplies for chilren in need at Nashville Elementary School. The bookbags were presented on Monday by (L-R) Pastor Wayne Hicks, Kay Coggins and Dana Nethercutt.
More ...

Beulah Community News
Sincere sympathy is sent to several families this week in the loss of a loved one. A dear friend of mine has been on our prayer list for several years. Ellen Garris passed away last week after a long illness. She leaves a daughter, Sheila Garris, three grandchildren, two sisters and many nieces and nephews and friends. She was preceded in death by her husband Randolph Garris. She was a dear friend and a great lady and will be missed a lot. Our sympathy also goes out to Durwood Denton on the loss of his wife, Wanda Lewis Denton. May God comfort her family. More ...
WILMA ENROUGHTY
Brooklyn Community News
The Lord gave the Brooklyn Area Community Watch the most beautiful day for the 4th Annual Youth Day. It was a day full of running, jumping, and laughter. A bond was developed between members of various communities and churches with one common goal – fellowship and fun. There were also activities for the adults and it was a joy to watch the kids cheer their parents to the finish line. More ...
LENA SESSOMS
Mt. Zion FWB Church News
Brother Bob Watkins welcomed everyone to Sunday school. There were 84 present. Allie Farmer read the scripture verse for today. The pretty colorful flowers were given by David and Hope Batchelor in memory of Warren and Sadie Batchelor. Thank you. More ...
ROSALENE BASS
Ephesus Community News
Congratulations to Amber Williams who has a new baby girl, Savanah Karsyn Williams, born August 14 at 12:13 a.m., weighing 6 pounds 1 ounce, and 18-3/4 inches long. Proud grandparents are Dale and Wanda Williams. Welcome, baby Savanah! More ...
DEBBIE PHILLIPS
Peachtree Community News
On Sunday morning Pastor Whitehouse delivered a sermon titled "Two Things I Know". It was based on scripture passages from John 5: 29 and 14: 1-3; Luke 16:23; Rev. 20:11-15 and Romans 8:18. They reveal what Jesus said about heaven and hell. The choir sang "Wonderful Grace of Jesus", directed and accompanied by Jane May. More ...
BARBARA HARDISON
Fellowship Church hosts third annual car show and food drive
Under warm summer skies, the Blazin' Chariotz Car Club of Fellowship Church in Nashville held its third annual Car Show and Food Drive on Saturday August 8,. The Blazin' Chariotz, led by Glenn Ricks, is a car club whose vision is to share the love of God and provide for the needy in the community under the common ground of a passion for Christ and cars. In its third year, the car show and food drive was a great success. More ...
Contributed by Keersten Michelle Ricks
A few of my own funny childhood memories
Regular readers of this column know that I often write about the exploits, adventures, and embarrassing moments of our children.
Someone recently suggested that it was ironic that I was using stories about my children to collect a paycheck when I had plenty of stories about my own childhood that were at least as humiliating.
Realizing that a Dairy Queen blizzard would not be near enough hush money for this person, I decided to beat 'em to the punch. These stories aren't nearly as funny to me, but maybe they will be somewhat amusing.
More ...
Mike Brantley
Barbecue chicken tickets for sale!
Just a few months ago, my husband and I became members of the Momeyer Ruritan Club.
It was inevitable that one day, I would join a Ruritan club. And although I officially joined the Momeyer Club just months ago, I feel like I'm a long-time member.
Ruritans are a special group of people. All civic groups in this area seem to be filled with amazing people. The Ruritans are no exception. More ...
Amanda Clark
Merit made laws
We hear often lately about federal legislation being interfered with by lobbies and it brings home more loudly what is happening in our state. With matters close to heart involving private property and integrity of elected officials to truly choose right in North Carolina, many of us are watching and praying.
More ...
Letters to the Editor:
School's open, please be safe and patient
STOP!! – That's what you must do when a school bus is stopped, picking up or discharging children. The law is very clear on this and it is a very serious and dangerous act not to stop. If a law enforcement officer sees you pass a stopped school bus, you may receive a traffic citation. In Nashville, you WILL receive a citation. Nashville Police Department does not give warnings for this violation. Even more serious is the very real possibility that you may hit a child. Would you want to live with that on your conscience? More ...
Bill Creech, Nashville Chief of Police
Backward Glances
This photo was provided to The Graphic by Alice Bailey. The photo was taken 20 or more years ago for a cassette cover for Rev. Tim Boone and God's Holy Temple Fellowship Choir. Each member has since continued in various types of musical ministry. Bishop Sidney Ricks was pastor at that time to these members. He is now deceased but his legacy has continued through the ministry of this group. This Sunday, Mt. Zion Holiness Church is holding a tribute to gospel music at 5 p.m. called Remembering the Legacy. Many of these faces will be seen again in the various groups that will perform. See the church page calendar in today's edition for additional details.
More ...


A-HEAD OF HIS TIME. Nash Central's Zack Bennett (right) heads a ball during the Bulldogs' matchup last Saturday against East Duplin as part of the annual Brittany For The Boys Soccer Showcase. The event was held at Gillette Park in Wilson.

Duped By Duplin
WILSON -- One of the most intriguing aspects of The Brittany For The Boys Soccer Showcase is that it annually pits teams against each other from different areas of the state of North Carolina.
Which means there are usually no scouting reports or familiarity with opponents. Clubs simply try to win by matching their strengths against those of the other team. More ...
GEOFF NEVILLE, Graphic Sportswriter
SNHS Overcomes Turnovers
STANHOPE -- Franklinton -- a team known for its powerful rushing game -- had the tables turned during its season opener Friday night.
The Red Rams saw Southern Nash accumulate 396 total yards of offense -- most of it on the ground -- and control most of the proceedings along the line of scrimmage.
Southern, however, committed a whopping seven turnovers, and the opportunistic Red Rams were able to capitalize on most of them.
More ...
GEOFF NEVILLE, Graphic Sportswriter
Bulldogs stopped by Vikes
ROCKY MOUNT -- Nash Central's second-year head coach Kevin Crudup told his players before taking the field in their season opener with Tarboro last Friday evening that they had to hold on to the ball and avoid turnovers.
Either his players were too excited and didn't hear what he said, or what he said went through one ear and out the other.
The Bulldogs turned the ball over three times -- twice in the first half that stopped Nash Central's offense and fueled Tarboro to a 39-0 win. The Vikings are the NCHSAA 2-A state champion runners-up from last season. More ...
CHARLES ALSTON, Graphic Correspondent
Northern surges on the court
WENDELL -- Northern Nash's girls tennis squad improved to an impressive 4-0 on the campaign with an 8-1 road victory Monday at East Wake.

Scores were as follows: More ...
Staff Reports

YOU'RE SURROUNDED. Southern Nash's Lawrence Sandifer dribbles between a pair of Franklinton defenders during Monday evening's boys soccer showdown at the Franklinton Recreation Park. (Graphic photo by Geoff Neville)

Southern Showcase
FRANKLINTON -- Southern Nash had never defeated Franklinton in a boys soccer matchup -- until Monday's non-conference showdown.
After spotting the host Red Rams the first goal of the outing, Southern rattled off five unanswered tallies on its way to a 5-1 decision at the Franklinton Recreation Park.
The Firebirds, under the direction of veteran pitch mentor Jeremy Perry, improved to an impressive 2-0-1 overall.
More ...
GEOFF NEVILLE, Graphic Sportswriter
Bone Bound For Tar Heels
ROCKY MOUNT -- The "Happiest Girl in the USA," country singer Donna Fargo, hails from just up I-95 in Roanoke Rapids.
About 35 miles south resides perhaps the happiest girl in Nash County right now -- Nash Central senior Ashley Bone.
The senior recently had her dream come true by being offered a scholarship to play softball for the University of North Carolina. Needless to say, she didn't waste any time accepting the offer from Tar Heels' coach Donna Papa. More ...
CHARLES ALSTON, Graphic Correspondent
Northern falls to Bruins
RED OAK -- New Northern Nash head coach Mickey Crouch surely wanted a better outcome for his squad's debut at Death Valley with Wilson Beddingfield last Friday night.
And it looked good for the Knights for a while when they held a 14-6 second-quarter lead.
But Beddingfield fought back to score 23 unanswered points en route to a 29-14 season-opening victory.
Beddingfield's passing game, as usual, made the difference.
More ...
CHARLES ALSTON, Graphic Correspondent

A Northern Nash player and Bunn's Charlie Azoulay (center) try to chase down a ball in front of the BHS net during last Wednesday afternoon's prep soccer contest.

Bunn Stuns Knights
BUNN -- Northern Nash made a late run, but it wasn't enough to overcome a deficit the Knights had rung up during last Wednesday's road matchup against the Bunn Wildcats.
Instead, host Bunn held on for a 5-4 decision over the Knights. For the week, Northern Nash won once (South Central) and lost twice (at Bunn and to Hickory at The Brittany For The Boys Soccer Showcase). More ...
GEOFF NEVILLE, Graphic Sportswriter
Struggles continue for Mudcats
ZEBULON -- The Tennessee Smokies (31-27) clinched the series win by outslugging the Carolina Mudcats (20-38) 16-9 Monday night at Five County Stadium in a Class AA Southern League baseball event.
Recently converted Carolina starter Jerry Gil (L, 2-3) continued his struggles as the Smokies ran him from the game in the second inning after he allowed six earned runs on four hits and four walks.
More ...
Staff Reports
Nash spike event won by Gryphons
STANHOPE -- Rocky Mount's winning ways in the annual Nash County Volleyball Tournament continued last Saturday as the Gryphons, for the second straight year, came away as champions with a 3-0 victory over host Southern Nash.
Rocky Mount, led by new head coach Tabitha Wilcox, used its great athletic talent and strong net play to control Southern's attack with scores of 25-19, 25-13, 25-20. More ...
KENT WHEELESS, Special to The Graphic
VANCE WILLIAMS EDGE
ROCKY MOUNT - Vance Williams Edge died Sunday, August 16, 2009 at Nash Rehabilitation Center in Rocky Mount. More ...

JESSIE L. HARRIS
ROCKY MOUNT - Jessie L. Harris, 73, died Sunday, August 16, 2009 at Pitt County Memorial Hospital in Greenville. More ...