Subscribe/Access
Advertisements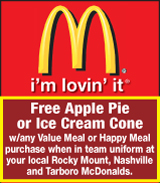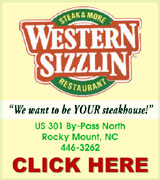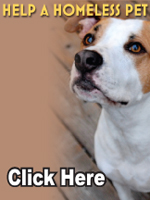 Sections
Member Options
Back
Funeral services set for soldier
Local veteran's organizations are hoping the Nashville community will come together to show support to the family of a soldier who died in Afghanistan recently.
Sgt. First Class Tara Whitaker Smith, 33, of Nashville, died on August 8 in Bagram, Afghanistan from a non-combat, unspecified medical condition at Camp Phoenix, Afghanistan. The circumstances surrounding the death are still under investigation.
Smith was assigned to the 50th Signal Battalion, 35th Signal Brigade in Fort Gordon, Georgia in July 2008.  The 50th Signal Battalion is a tenant unit of Fort Bragg, North Carolina.  
Smith deployed to Afghanistan in January 2009. More ...
Amanda Clark, Graphic Staff Writer
New look for Nashville's downtown
Nashville residents will get a chance to offer their input on Nashville's plans for downtown during a public hearing next Wednesday.
The town's downtown redevelopment project was unveiled during a special meeting last Tuesday morning. The Wooten Company presented the project to Nashville's Town Council, acting as the Downtown Redevelopment Commission, after over a year of identifying the needs of downtown. A $1 million grant will assist the town in revitalizing the pedestrian environment in downtown. The grant will also aid in streetscape improvements in downtown and facade improvements to downtown businesses. More ...
Amanda Clark, Graphic Staff Writer - 1 opinion posted
More personnel cuts not likely for schools this year
Although the final budget from the state indicates a huge cut in non-instructional support, stimulus money will make this cut a "wash," Nash-Rocky Mount Schools (NRMS) superintendent Rick McMahon told the board at their work session Monday night
"I'm optimistic that we'll be ok as far as personnel, but it's going to be very tight," he said. "We won't be hiring new folks. I'm 75 percent sure that we're ok. We don't have to send a single letter of termination to anyone else at this point."
Friday morning, the NRMS administration finally received state budget allocations for this school year but is still waiting to hear how much stimulus money will follow to fill in the huge cuts that have been made. The largest cut to this year's budget, McMahon said, is $5.1 million from non-instructional support, which includes salaries for about 300 positions, including clerical and custodial staff. More ...
Michele A. Cruz, Graphic Correspondent
Nashville implements freeze to combat county's error
The $9 million budget approved by Nashville's Town Council for the 2009-2010 Fiscal Year included many capital items that could be removed or cut back on in case the economy worsened. The recent discovery of a county software error that resulted in a shortage of tax revenues for the Town of Nashville may have the town looking at cutting its planned capital purchases for the fiscal year. More ...
Amanda Clark, Graphic Staff Writer
Nominations sought for state's Outstanding Volunteer Service Award
Nominations are now being accepted for the 2009 North Carolina Award for Outstanding Volunteer Service.
This year marks the 31st anniversary of this program that showcases North Carolina's most dedicated volunteers. Through the years, North Carolinians have proven their concern and compassion for their neighbors by volunteering in their local communities.
"We are excited to be a part of the North Carolina Award for Outstanding Volunteer Service program again this year" said Ginny Mohrbutter, Executive Director, United Way Tar River Region. "This program is a wonderful way to recognize the dedicated volunteers that we have in both Edgecombe and Nash Counties." More ...

Eubanks receives NCPCM Scholarship
RALEIGH - The North Carolina Petroleum and Convenience Marketers awarded 14 $500 scholarships to the Association's members and their family members at its summer convention held July 26-29, 2009 at the Kingston Plantation in Myrtle Beach, South Carolina.
The NCPCM Scholarship Program assists employees and their families of convenience stores, petroleum companies, and store-door vendors who service convenience stores with financial help for attending a post-high school institution of their choice. The school must be an accredited vocational school, two-year or four-year college or university. More ...

Two Nash 4-H'ers inducted into 4-H Honor Club
Two Nash County 4-H'ers received one of the highest honors a 4-H'er can receive during the annual state 4-H congress.
Congress is the high point of the 4-H year, bringing young people from across the state to the North Carolina State University campus and Raleigh for a week of activity. This year's Congress was held on July 20 through 24 and included a celebration of 100 years of 4-H in North Carolina.
Nash 4-H'ers Ashley Garner and Nathaniel Hartsell were both inducted into the 4-H Honor Club, one of the highest honors a 4-H'er can achieve. More ...

MILITARY NEWS
Air Force Airman 1st Class Trevor E. Cobb has arrived for duty at Dover Air Force Base, Del.
Cobb, a C-5 aircraft crew chief with one year of military service, is assigned to the 436th Airlift Wing. More ...

Honored
Gary Bunn of Nashville was recently honored by the North Carolina Trucking Association's Safety Management Council as its 2009 Safety Director of the Year. Bunn, with over 31 years of experience in the transportation industry, is employed as Director of Safety and Recruiting for Crown LSP Group of Rocky Mount, an industry leader in highway safety and third party logistics.
More ...

ENGAGED
Ronnie and Janice Joyner of Sandy Cross announce the engagement of their daughter, Crystal Arlene Joyner, to Ricky Jay VanHoute of Wilson. He is the son of Rick and Sharon VanHoute of Sodus, New York. The wedding will take place on Dec. 12, 2009 at Sandy Cross United Methodist Church.
More ...

School system welcomes 31 new teachers
Nash-Rocky Mount Public School System recently welcomed 31 Beginning Teachers during a 3-day orientation and training session. The new educators received a wealth of hands-on teaching materials and advice from veteran educators to assist them as they begin their teaching careers.
The 2009 Beginning Teacher workshop focused on instructional strategies and educational resources to help ensure a successful school year for all new teachers. Included in the training were teaching tips and a variety of resources to create meaningful lessons to support the intellectual, social and personal growth of students. Teachers were also provided tools to promote the development of critical thinking, problem solving and performance skills in students. More ...

Boys & Girls Clubs After School Program registration begins
The Boys & Girls Clubs of Nash/Edgecombe Counties has started registration for its 2009-2010 After School Program for all five units including Nashville. The After School Program will begin August 25 and hours of operations for each club location will be 2:30 - 7:00 p.m. Monday through Friday.
Clubs in the twin counties area include South Edgecombe Unit-Pinetops; Edgecombe County Unit-Princeville; Phillips Unit-Battleboro; Lucy Ann Boddie Brewer Unit-Rocky Mount; and Nashville. More ...

Mt. Zion FWB Church News
We had ninety in Sunday school, including one visitor. Our pastor welcomed everyone and prayed the invocation. Hymns of worship were "Leaning on the Everlasting Arms" and "Just a Closer Walk With Thee". Atlee Matthews prayed the morning prayer. Prayer concerns are all our sick and shut ins, Etta Jones, Margie Matthews and Colan Matthews in nursing homes, Nancy Matthews at her son's. Evelyn Manning, Earl Nelms, and Betsy Coppedge have health concerns. All others with problems of some kind, the hurting and the lost. We worship through giving. More ...
ROSALENE BASS
Castalia Baptist News
Youth survived their week at camp. A couple came back with medical stories to tell. They enjoyed the beach and old fort at Caswell as well as studying the Bible together.
Fishing Day was held at a member's pond and home last Saturday for the community kids and small group #2 members. My grandson, Elijah Malloy was invited to take part since I couldn't go, his granny, Rachel Freeman took him and members watched after him and got him back home. Elijah says, "It was a lesson on fishing, not just for fish, but friendships. More ...
KATHY FREEMAN-ROBLES
Red Oak Community News
Take me out to the ball game! Approximately 80 children and adults from Red Oak enjoyed the Mudcats game (and all the concessions!) on Wednesday, Aug. 12. More ...
SUZY PEARCE
Twenty-Ninth Basic Law Enforcement Training (BLET) Academy
Nash Community College recently announced graduates of its Twenty-Ninth Basic Law Enforcement Training (BLET) Academy. The program teaches essential skills required for employment as a law enforcement officer in state, county or municipal government utilizing state commission mandated topics and methods of instruction. General subjects include criminal, juvenile, civil, traffic and alcoholic beverage laws, investigative, patrol, custody and court procedures, emergency response, ethics and community relations. These graduates received a certificate and are now qualified to take certification examinations mandated by the North Carolina criminal justice education and training standards commission. From left to right: Eric Anderson of Wendell, Jesse Brown of Zebulon, Dee McKeel of Nashville, Christopher Brannon of Zebulon and Brandon Atwood of Wendell.
More ...

DONATION
Calvin Williams, President, Franchize Boyz, Inc. & Diva Motorcycle Club presents a donation to Meredith M. Holland, Executive Director of My Sister's House which provides shelter and support for victims of family violence.
More ...

Beulah Community News
Last week our minister, Daniel West helped with Christian camp at Washington, NC. Three young people from Beulah Church of Christ attended also. They were Kelsee and Trey West, the children of Daniel and Amy West, and also attending was Ashley Webb, the daughter of Greg Webb and granddaughter of Terry Lindsey. While there, several young people came forward and gave their life to Christ and the desire to be baptized. Ashley Webb from Beulah was one of those. Ashley was baptized Sunday night at Beulah. Following the baptizing, The Arise Quartet from Raleigh brought us a concert of gospel music which was really enjoyed by everyone. It was a very inspirational service. More ...
WILMA ENROUGHTY
Peachtree Community News
The sounds of the old hymns resounded throughout the fellowship hall on Sunday Evening as young and old alike joined in singing together. A men's quartet, composed of Jerry Hobgood, Linwood May, David Griffin and Pastor Whitehouse sang "I'll Fly Away". Then David whistled a hymn. Faye Vick sang a solo and all of the children participated in an action song, led by David May. The refreshments served were "out of this world' delicious. There was hand churned ice cream in several flavors; ice cream pie and cup cakes; wonderful chocolate goodies and cakes. It was a fitting occasion, in the Baptist tradition, of a church commemorating its 200th anniversary in 2009. Jane May's talent at the piano tied it all together. More ...
BARBARA HARDISON
Ephesus Community News
The Beth Moore study of Esther: It's Tough Being a Woman, led by Sally Sandifer, began on Sunday morning with 28 women and young girls present. This was our first session and it is not too late to join us for breakfast and this enriching Bible study.
Pastor David Eidson welcomed members and our numerous visitors that worshipped with us Sunday morning. Our guest speaker was Kaye Gurganus from the Pregnancy Care Center. She encouraged our continued support of the upcoming walk to raise money for the center. More ...
DEBBIE PHILLIPS
Though short, we took a mental refreshment
It almost looked as though there might not be a summer vacation.
The dog days of summer had set in, the TV news had convinced us to stock a bomb shelter to survive the economy, and we'd planned nothing.
Then, we got invited to the Outer Banks by some good friends, and although the trip was way too short — okay, my words, not theirs — it was great fun. More ...
Mike Brantley
Let's all show our respect to local soldier who sacrificed all
Last week, I wrote about the excessive coverage Michael Jackson's death had received in the media and the lack of coverage our soldiers are receiving.
Recently, Nashville lost a soldier in Afghanistan and though the death was non-combat related, Tara Smith still died serving her country. She will be buried on Friday. More ...
Amanda Clark
Reader commends Spring Hope commissioner for standing against tasers
I would like to commend Commissioner Bill Newkirk for taking a stand against the Spring Hope Police Department's request to use tasers. There is a growing number of deaths involving Tasers and this is fueling a debate among law enforcement officers, legislators, and state and federal regulators, who are asking if the electric stun gun is as safe as they were led to believe. More ...
Letters to the Editor:
Let us make something clear about Oak Level's fight against annexation
Most people in this area really did not know much about annexation until this past year. Yes, there have been annexations that have taken place in the past and as recent as June 2008 with the annexation of the Bunn Farm area. With the current willingness of the Rocky Mount City Council, they have voted to annex the Oak Level Community into the city limits. Although, they voted to annex the Oak Level Community, the Oak Level Community residents made a choice not to go along with this annexation process. More ...
Letters to the Editor:
Backward Glances
This photo was originally published October 10, 1974. Randy Wood of Rocky Mount discovered this potato, which grew in the shape of a duck instead of the normal circular pattern, on the W. Frank Parker farm in the Sandy Cross Community.
More ...

Take time to come see plans for downtown Nashville August 26
If I were to look back over the past decade at the number of columns I have written about downtown, I'm sure there has been at least a dozen or so.
I have worked as a volunteer on a downtown committee, which is part of Nashville's Chamber of Commerce, for many years along with many other folks who still serve on this committee.
We've created events such as the Blooming Festival, continued long-time traditions such as the annual Christmas Celebration and have long had a vision of taking Nashville's downtown into the future as strong as it has been in the past. More ...
Jo Anne Cooper
Help keep our town clean by cleaning up behind your animal
Recently I was asked about people walking their dogs and not cleaning up behind them. Nashville has a town ordinance that requires you to clean up behind your animal when they deposit their feces upon any public or private property other than your own. It also requires that you have in your possession the means to properly remove and dispose of the feces when you are walking your dog. It is also a violation if you fail to do this. This ordinance is found in Chapter 4, Section 4-10 of the Town's Code of Ordinances. Help up keep our town clean by cleaning up. More ...
Bill Creech, Nashville Chief of Police

MAN TO MAN. Southern Nash quarterback Chris Whitley tries to evade a Louisburg defender during last Thursday's high school football scrimmage at Firebird Stadium on the SN campus in Stanhope. (Graphic photo by Geoff Neville)

Starting Block
STANHOPE -- Clark Harrell watches Southern Nash on film and sees a football team close to his heart -- except for the fact that he has to face them this Friday.
Harrell, Franklinton's second-year head coach, is a ardent fan of power football. Nothing thrills Harrell more than watching a strong group of backs run behind a smashmouth offensive line in a wing-T formation.
More ...
GEOFF NEVILLE, Graphic Sportswriter

ROAD BLOCK. Nash Central's Cameron Luper (right) impedes a Bunn player during Monday's season-opening boys soccer matchup for both clubs. Bunn claimed a victory over the Bulldogs in the event at the BHS Soccer Field. (Graphic photo by Geoff Nev

Bunn Stops Central In Opener
BUNN -- Nash Central's inexperience -- and Bunn's veteran side -- made for a sour recipe for the Bulldogs during Monday's boys soccer season opener in Franklin County.
The Bulldogs, with six freshmen on their roster and a new goalkeeper, were defeated 3-0 by the host Wildcats.
Bunn put together two strong rushes for goals in the first half before putting the game away with an insurance marker in the second half. More ...
GEOFF NEVILLE, Graphic Sportswriter

LETTING IT FLY. Southern Nash freshman Allison Pitt watches a tee shot during a practice session Monday afternoon at The River at Lake Royale Golf Course. (Graphic photo by Geoff Neville)

SN girls take to the links
STANHOPE -- For most high school golf coaches, overseeing a program simply means chaperoning a team to meets -- and getting in a round in the process.
Most prep players have a professional golf teacher, and coaches usually respect that facet, and only offer minor tips.
That's not the case with the fledgling Southern Nash High School girls golf program, which is entering is second season of existence.
More ...
GEOFF NEVILLE, Graphic Sportswriter
Nash Co. teams in Brittany
WILSON -- The Brittany For The Boys V Soccer Showcase will feature each of Nash County's four public high school teams in action this weekend.
On Friday, the Northern Nash Knights will meet Hickory on Field Three at 6 p.m.
Saturday's action will kick off at 9:30 a.m. on Field Two with a matchup between Rocky Mount and East Wake.
At 11:45 a.m., Nash Central will line up against East Duplin on Field Six.
Southern Nash will close out county action on Saturday with a 2 p.m. event versus Currituck on Field Two. More ...
Staff Reports

EYE ON THE SEASON OPENER. Justin Rollins and the Nash Central Bulldogs will open their 2009 high school football season this Friday with a contest against perennial area power Tarboro. (Graphic photo by Geoff Neville)

It's Tarboro Time
ROCKY MOUNT -- Last season's opening loss at Tarboro was one of the low points of the campaign for the 2008 version of the Nash Central Bulldogs.
It was a blip that the Bulldogs would love to avenge this Friday night as Kevin Crudup's club will take on the powerhouse Vikings at 7:30 p.m. at The Dawg Pound.
During last year's contest -- which was Crudup's first as a head coach -- the Bulldogs couldn't overcome a sea of mistakes in route to suffering a lopsided defeat. More ...
GEOFF NEVILLE, Graphic Sportswriter
Mudcats win pair over Barons
ZEBULON -- The host Carolina Mudcats (19-31) beat the Birmingham Barons (31-19) 4-3 Sunday afternoon in the series finale at Five County Stadium in a Class AA Southern League baseball matchup.
Jake Kahaulelio provided a spark for the Carolina offense out of the leadoff spot, scoring three runs while going 2-3 with two doubles. More ...
Staff Reports

TEAM PHOTO. Members of the Carolina Lookouts national championship team.

National Champions!
MYRTLE BEACH, S.C. -- The Carolina Lookouts 14-under Girls Fast-Pitch Softball Team, made up of young ladies from five different counties in Eastern North Carolina, claimed a third National Title by winning the Class "A" Division World Series for the World Fast-Pitch Connection in Myrtle Beach during the week of August 3.
During that week, Myrtle Beach played host to 100 teams from Indiana to New York to Florida.
The Lookouts went through the entire tournament undefeated with an 8-0 record. More ...
Staff Reports
Moss commits to Tar Heels
ROCKY MOUNT -- Three seasons from now, Mike Fox's University of North Carolina Tar Heel baseball team will feature not one, not two, but three players from Rocky Mount High School.
Former Gryphon Brian Goodwin will be a junior by then and current Gryphon senior lefty Hobbs Johnson will be starting his sophomore season.
Last weekend, a third Gryphon decided that Chapel Hill was the place where he wanted to play collegiately as junior hurler Benton Moss verbally committed to play for Fox. More ...
CHARLES ALSTON, Graphic Correspondent
Action continues at County Line Raceway
ELM CITY -- Last Saturday night, after showers had moved through the area, 18 Late Model drivers lined up for a fast 30-lap feature event at County Line Raceway.
James Batten would take over the lead after a caution, and go on to the victory.
In the Thunder & Lightning Division, Skeeter Liles soared off a restart to win for the eighth time in 12 events. More ...
Staff Reports
Prep games on radio
ROCKY MOUNT -- Just when the area thought only Rocky Mount High's slate of football games would be heard on the radio (WEED Old School 1390 AM) this coming season, WZAX Jammin' 99.3 FM has decided to rekindle its "Game of the Week" series.
With Paul Andre handling the play-by-play duties, WZAX will cover 12 high school games this fall at schools in Nash, Edgecombe and Wilson Counties.
More ...
CHARLES ALSTON, Graphic Correspondent
NASH ARTS CONCERT
Mary Selvidge, country and gospel artist, will perform at Nash Arts in downtown Nashville September 12 at 7 p.m. Tickets for members are $8, general admission is $10 per person. The center is located at 100 East Washington Street, Nashville and is open Monday through Friday from 9-5 p.m. (closed for lunch 12-1 p.m) For more information call 252-459-4734.
More ...

Native American Art exhibit opens at the Mims Gallery
The Mims Art Gallery at Wesleyan College's Dunn Center in Rocky Mount presents Yxomme's Eyes by Karen (Yxomme) Lynch Harley, Native American Art, on view from August 14 - September 27. The center is open 9-5 Monday-Friday. Meet Karen and listen to native music in the gallery at a free reception for the artist from 7-9 Friday, September 18. For more information visit www.ncwc.edu/Arts/Mims
More ...

REGINALD EARL WESTERN
ROCKY MOUNT - Reginald Earl (Grease) Western, Sr., 52, died Saturday, August 8, 2009 at Nash General Hospital in Rocky Mount.
More ...

MELVIN EVANS
WHITAKERS - Melvin Evans died Saturday, August 15, 2009 at Nash General Hospital. More ...

KATIE LEWIS
WHITAKERS - Katie Lewis died Sunday, August 16, 2009 at Nash General Hospital. More ...

JESSIE L. HARRIS
ROCKY MOUNT - Jessie L. Harris, 73, of Rocky Mount, died Sunday, August 16 at Pitt County Memorial Hospital. More ...

ADAM CLAYTON LANEY
ROCKY MOUNT - Adam Clayton Laney, 80, of Rocky Mount, died on Sunday, August 16 at Nash General Hospital, Rocky Mount, NC. More ...

VANCE EDGE
ROCKY MOUNT - Vance Edge, 91, of Rocky Mount, died on Sunday, August 16 at Nash Rehabilitation Center, Rocky Mount. More ...