Subscribe/Access
Advertisements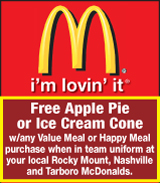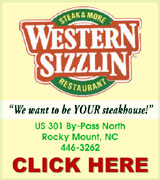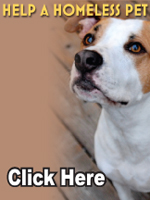 Sections
Member Options
Back
Hospital death deemed suspicious
Rocky Mount Police are investigating the death of a 23-year-old man at Coastal Plains Hospital.
According to a police report, 23-year-old James R. Collins was found dead in an isolation room by staff members at the hospital. The report states Collins had been dead for approximately six hours when he was discovered by staff and police were called. Collins' body was sent to Pitt Memorial Hospital, where an autopsy will be done to determine the cause of death.
A spokeswoman for Nash Health Care Systems confirmed the death of a patient but would not elaborate, citing state and federal patient privacy regulations.
More ...
Amanda Clark, Graphic Staff Writer

Pictured is the inside of Nash County's Animal Shelter. The person in the photo is a visitor, not an employee.

End of the road for many animals
Hamlett, Frampton and Halo stand side by side, peeking out of their kennels at the Nash County Animal Shelter. The three Labrador puppies don't know it but their time is limited.
With only 16 kennels for dogs, 13 for cats, the shelter has limited space for the hundreds of animals that are picked up or surrendered each month. Last year, the shelter handled 3,081 animals. Over 85 percent of those were euthanized.
"Last year, we euthanized 2,661 animals," said Robert Hunt, Supervisor for Environmental Health. "By far, most of those are dogs and cats." More ...
Amanda Clark, Graphic Staff Writer
Perdue appoints new judge
A Rocky Mount attorney and Castalia native was selected by Governor Beverly Perdue to fill the District Judge seat vacated by Robert Evans.
Anthony "Tony" W. Brown, of Spring Hope, was appointed last week by Governor Perdue to the District Court bench for the Seventh Judicial District for Nash, Wilson and Edgecombe Counties. Brown replaces Judge Robert Evans who was appointed District Attorney for the 7th District. More ...
Amanda Clark, Graphic Staff Writer
House approves annexation bill
A bill aimed at providing reform to the state's annexation law was approved by the House of Representatives last week and will move on to the Senate for consideration.
House Bill 524 passed the third reading on July 23 with a vote of 83-31. It will now move on to the Senate floor, where it can be approved as is or with provisions.
Prior to the bill's passing, two amendments offered by Rep. John Blust and Rep. Larry Brown to suspend the rules to allow for normal debate and amendments failed 54-61. More ...
Amanda Clark, Graphic Staff Writer

Phil Ford

Phil Ford Golf Classic is this weekend
Nash County will be buzzing with celebrities this weekend, as the second annual Phil Ford Golf Classic will be held on Friday and Saturday.
The event, a fundraiser for the Boys and Girls Club of Nash/Edgecombe Counties, will kick off with a Black Tie Gala, which will be held Friday night, July 31 at the Gateway Convention Center in Rocky Mount. Charlie Neal, ESPN Broadcaster, will be the host of this year's Black Tie Gala. More ...


Two Nash County 4-H Clubs participated in the NC 4-H Horse Show, including the Horsin' Around 4-H Club.

Nash 4-H Clubs participate in NC 4-H Horse Show
Nash County 4-Hers were among the over 400 youth ages nine to 19 participating in the 4-H State Championship Horse Show July 8 through 12 at the Hunt Horse Complex at the NC State Fairgrounds.
Nash County Clubs participating included the Horsin' Around 4-H Club and the Lucky Spurs 4-H Club.
Jessica Smith and Brittany Alford, alumni of the Lucky Spurs Club helped coach the youth. Other 4-Hers on hand to help included Natalie Tyson, Heston Gregory and John Wind. More ...


Averette

Ex-firemen receive probation for arsons
Two former volunteer fire fighters charged with burning abandoned buildings received probation and could have all charges against them dropped.
Christopher Lee Averette, 23, of Bailey, and Christopher Wayne Finch, 20, of Wilson, were arrested on February 5 in connection with four fires that occurred last year. Both men were volunteer fire fighters with the Stanhope Fire Department.
Averette and Finch initially were charged with a fire that occurred on December 21 on Frazier Road, near Firetower Road. Authorities say the building did not have a numeric address and was an abandoned farm house. Both were charged with burning certain buildings.
More ...
Amanda Clark, Graphic Staff Writer
4-H Electric Congress
A delegation from Nash County attended the annual 4-H Electric Congress July 13-15 at the University of North Carolina at Charlotte. Two hundred twenty 4 H'ers, adult leaders and Cooperative Extension agents from 59 counties attended the three day event. Since 1947, Progress Energy, Duke Energy and Dominion North Carolina Power have sponsored the annual congress to emphasize energy conservation and safe electricity use. The 4-H electric energy program is one of the most popular activities among Tar Heel 4-H'ers. The 4-H program is conducted by North Carolina Cooperative Extension at North Carolina State and North Carolina A&T State universities.
More ...

State cancels Legislator's School
A Nashville girl felt the impact of North Carolina's budget crisis as her plans to attend Legislator's School were cancelled by the state.
Whitney Elizabeth Briggs was selected to attend Legislator's School for Youth Development at East Carolina University this summer. Whitney was nominated by her eighth grade teachers and guidance counselor to represent Southern Nash High School for the June 21-27 session.
Whitney and her parents, Phillip and Christie Briggs, were excited to learn she had been selected to attend the school. However, that excitement turned to disappointment when they received a letter from ECU informing them that the school had been cancelled due to the state's current budget crisis. More ...

UNC-G grads, honor lists
Chancellor Linda P. Brady has announced the names of students who graduated, and undergraduate students who earned Deans' List honors and Chancellor's List honors at The University of North Carolina at Greensboro during the Spring 2009 semester. Among those are several Nash County residents.
Nashville resident Jewel R. Mitchell earned a Bachelor of Science degree from UNC-G. More ...

New line of officers
American Legion Post 110 installed its new line of officers for the 2009-2010 year at their monthly meeting on July 20. Officers were sworn in by J.D. Powell, who is a part of the Department Administrative Committee. Pictured are officers (from L-R): Larry Womack, commander, James Ervin, 1st Vice Commander, Bob Simpson, 2nd vice commander, J.D. Powell, R.E. Collier, Jr., past commander, Jim Boehm, chaplain, Al Boone, chaplain, Sonny Brantley, Jerome Turner, adjutant, and Barney Bell, sergeant-at-arms. More ...

Wildlife Commission elects new officers
The N.C. Wildlife Resources Commission elected a new chairman and vice-chairman and received notices of re-appointment for five Commissioners at its business meeting today.
Steve Windham, who was reappointed to a 4-year term by Gov. Beverly Perdue, was elected chairman by the Commissioners. Charles Bennett, a Commissioner At-large, was elected vice-chairman. More ...

Pizza Hut and East Carolina Scout Council partner for golf tournament
East Carolina Pizza Huts has partnered with the East Carolina Boy Scout Council to help support the Boy Scout Program, where young men can achieve the core objectives of strengthening character, personal fitness and good citizenship.
On Thursday, August 6th, East Carolina Pizza Huts will be hosting their 7th Annual Boy Scout Golf Classic. The Golf Classic will be held at Nashville's prestigious Birchwood Country Club. More ...

Locals receive degrees from NCSU
North Carolina State University conferred 4,294 degrees when the university held its 2009 Spring Commencement on Saturday, May 9, at the RBC Center in Raleigh.
John Seely Brown, independent co-chairman of the Deloitte Center for Edge Innovation and a visiting scholar and advisor to the provost at the University of Southern California, delivered the commencement address.
Candidates for degrees were from all 100 North Carolina counties, 34 other states or United States territories and 42 foreign countries. NC State holds graduation ceremonies each year in the spring and fall. More ...

Nash County students named to UNC-P Chancellor's list
Two Nash County residents were among those named to the Chancellor's List at UNC-Pembroke recently.
Melissa Page Whitt, of Nashville and Akeyia V. Johnson, of Rocky Mount, were both named to the Chancellor's List for the Spring 2009 Semester at UNC-P. More ...

ENGAGED
Paula and Clarence Williams of Nashville announce the engagement of their daughter, Amanda Clare, to Davis Earl Scarborough, both of Kill Devil Hills. He is the son of Brian Scarborough of Powell's Point and Bonnie Scarborough of Kitty Hawk. She is the granddaughter of Margaret and Billie Williams of Nashville, and the late Paul and Blanche Edwards of Ahoskie. He is the grandson of Fred and Elizabeth Scarborough of Powell's Point and Bonnie and Earl Springle of Hickory, Va. The wedding will take place on August 30, 2009 at 3 p.m. at St. John's Baptist Church in Ahoskie.
More ...

Peachtree Community News
July is vacation time! Many Peachtree folks have been vacationing:
Bob and Fran Bunn went to Fredericksburg, Virginia to visit friends. From there they went to tour Lancaster, Pennsylvania. This week their granddaughters, Linnea and Mary Hazel Mink, of Boone will be visiting them.
Gene and Marta Whitehouse spent the week-at Myrtle Beach with their children and grandchildren.
David and Lynn Griffin also spent a week at the beach with their family. More ...
BARBARA HARDISON
Beulah Community News
We had a good attendance at Beulah Church of Christ on Sunday. Sunday school began at 9:45, followed by church service at 11. Our choir brought us a beautiful message in song, led by Chris Matchum with Bonnie Matthews at the piano. Mrs. Lori Hedgepeth left the organ to sing with the choir on the special song. Men at the table for communion service were Jim Walker, Jeff Joyner, Mickey Matthews and William Enroughty. This was followed by giving of tithes and offerings. Daniel West, our minister brought us another great sermon on "The Making of a Masterpiece". Scripture was taken from Luke 5: 27-32. The hymn of decision was "Whiter Than Snow", followed by the benediction and singing of "God Be With You Till We Meet Again". More ...
WILMA ENROUGHTY
Red Oak Community News
Larry and Carol Williford and Larry's parents, Mr. and Mrs. Williford from Raleigh visited Lib Reges recently. They were celebrating Mr. and Mrs. Williford's 62nd wedding anniversary.
The children and chaperones from Red Oak Baptist Church are currently at Centri-Kid. They will return on July 31.
The youth have a lake retreat on July 31-Aug. 2. More ...
SUZY PEARCE
Mt. Zion FWB Church News
We had 88 including 2 visitors in Sunday school today. Brother Bob welcomed everyone. Matthew Morgan read the Bible verse for the day. Thank you, Matthew.
Karen Bass provided the pretty zinnias arranged in a basket for the sanctuary. Thank you.
Our choir sang "Happiness is the Lord" for the call to worship. Brother Bobby Farmer welcomed everyone and prayed the invocation. Hymns of worship were "Lead On, O King Eternal" and "A Shelter in the Time of Storm". Prayer concerns are for the sick, shut ins, those in nursing homes, the sorrowful and the lost. Algie Jones, Jr. prayed the morning prayer. More ...
By ROSALENE BASS
Ephesus Community News
Many new faces filled the pews at Ephesus on Sunday and we would like to welcome all of you and hope that you will come worship with us again.
Jennifer Glover led Children's Time and the topic was "choices". We must make numerous choices throughout the day and we should let God help us make the right choices in our lives.
More ...
DEBBIE PHILLIPS
Castalia Baptist News
This is catch-up week for our news at CBC. With being gone to Connecticut and then having a week of recovery from Connecticut, I need to get myself and everyone caught up!
Several of us were on the Connecticut Mission Trip to New London and Mystic areas July 13 thru July 19. We were working with 3 churches doing painting, yard work, block parties, sports camp and lots more. Those going from CBC were Chris Carroll, Dorothy Rich, Linda Rich, Caleb Thomas, Ginger Bass, Gene Braswell, Debbie Hardy, Angie Ayscue and Kathy Robles. It was a busy trip with lots of hard work. We did have an off day and traveled to Boston. More ...
KATHY FREEMAN-ROBLES

Presentation of retired flag to Brenda Pridgen (daughter of Alvin Joyner) by the Honor Guard.

Flag raising ceremony honors Lester G. Vick
Friends and family gathered to honor Lester G. Vick at a flag raising ceremony July 20 at the Rocky Mount Veterans Memorial at Jack Laughery Park.
The flag-raising ceremony was performed by the Joint Veterans Committee of Nash and Edgecombe Counties.
Vick, a thirty-five year career Navy second class petty officer, was born and died in his native Nash County (1917-2009).
More ...

Boys & Girls Club receives donation from NCABHSA
Contributed – On Thursday, July 16, 2009, the North Carolina Association of Black High School Alumni (NCABHSA) donated $500 to the Boys and Girls Clubs of Nash/Edgecombe Counties to assist with their programs for needy children in the area. NCABHSA was formed in July 2008 with a purpose of making a difference in the lives of needy children in Edgecombe and Nash Counties, to eliminate school drop outs and encourage scholarship and citizenship. More ...

The proverbial race card belongs in the past
When opportunity knocks — or tries to tear your door down — you should answer.
It might get you beers with the President at the White House.
What started as a neighbor trying to do the right thing, turned into a college professor acting like a drunk college student, a policeman arresting him and the President of the United States deciding this would be a great case to comment on immediately, unlike most other newsworthy things that have happened since he took office. More ...
Mike Brantley
Rep. Allen's annexation argument is lame
Rep. Lucy Allen gave an argument recently to punish all towns because of the few that have been obviously abusive with annexation is like making the whole class stay in for recess because of a few misbehaving towns. This was one argument she used in representing an amendment attempt to remove the vote portion of the annexation reform bill HB524, in House Appropriations, which could be heard by audio via the N.C. Legislature website. Appropriations did not pass Allen's amendment. More ...
Letters to the Editor:
Rep. Allen needs to check the facts
Yesterday in the Appropriations committee comedy of errors, Rep. Lucy Allen spoke for The League's position on forced annexation and said that unlike Atlanta and Richmond, North Carolina cities were economic engines. She was applauded for this in The League's Legislative bulletin, which said she was "eloquent", but did not say she was factual. Her and their arguments for the continuation of forced annexation are definitely not factual. More ...
Letters to the Editor:
Rowan County, NC Commissioner thanks Congressman for voting for American Clean Energy and Security Act
I'd like to offer a public "thank you" to Congressman Bob Etheridge for recently voting "yes" on the "American Clean Energy and Security Act." His support of the significant legislation should be applauded by every American. The ACES Act will move our nation forward on so many fronts; improving our national security (by reducing our dependence on foreign oil), strengthening our economy (by moving our nation to a more green economy and creating clean energy jobs), and by protecting our precious natural resources (by cut the amount of greenhouse gas emissions, the heat trapping gases scientists have linked to climate change around the world). More ...
Letters to the Editor:
Backward Glances
This photo was originally published August 22, 1974. Mrs. Joyce Webb of Rocky Mount tries to coax a tune out of her dog Shorty. Shorty was a little shy the day the Graphic photographer took this photo but Webb said Shorty would frequently sing with the stereo while performing impressive tricks.
More ...

Thousands of animals need your heart
I love animals. I'm not sure where that love came from but ever since I was a little girl, I've loved cats, dogs, hamsters, fish, goats, pigs, really any animal except for the slimy ones like lizards and snakes.
Currently, my house is full of cats and dogs. I have four cats that stay inside. When we moved to our new home, there was a cat outside and he wouldn't leave so we kept him too. He stays outside and is our guard kitty. We also have two dogs, American Pit Bull Terriers. They stay inside too. I'll be honest. My husband and I are one of those crazy people that treat our animals like kids. Those two dogs, Abby and Sheba, are our children. More ...
Amanda Clark

IM EXPERT. Nash Rec's Stephanie Neal takes part in the Individual Medley event during last Thursday afternoon's swim matchup against Roanoke Valley at the Nash Rec Pool in Nashville. (Graphic photo by Geoff Neville)

THE FITTING FINISH
NASHVILLE -- Nash Rec wrapped up its 2009 regular season campaign in the same fashion every other meet has gone this summer -- with a victory.
Nash Rec roared to a 527-366 home decision last Thursday against Roanoke Valley.
With the regular season now completed, Nash Rec will turn its attention toward defending its Nash-Halifax Swim League Championship.
That event will be held this Saturday morning at the Rocky Mount YMCA. More ...
GEOFF NEVILLE, Graphic Sportswriter

BIRCHWOOD BACKSTROKE. Anna Scott Wingfield competes in the backstroke event for Birchwood during last Thursday's home swim meet against Westridge. (Graphic photo by Geoff Neville)

Westridge Stops Birchwood
NASHVILLE -- Birchwood hosted Westridge last Thursday as the clubs engaged in a final regular season prep for the upcoming Nash-Halifax Swim League Championships.
Westridge was the convincing winner by a 495-330 fashion at the Birchwood Pool.
With the regular season now completed, the squads will get ready for this Saturday's N-HSL Championships, which will be held at the Rocky Mount YMCA.
Nash Rec is the defending title holder. Other event participants will be Birchwood, Westridge and Roanoke Valley.
Last Thursday's meet results were as follows:
More ...
GEOFF NEVILLE, Graphic Sportswriter
Southern practices targeted
STANHOPE -- Southern Nash High School will conduct tryouts/first day of practice for its fall sports teams on the following dates:
• Football -- Aug. 31 from 9 p.m.-Midnight (Midnight practice) at Firebird Stadium
• Boys Soccer -- Aug. 1 from 5:30-8 p.m. at the SNHS Soccer Field
• Girls Tennis -- Aug. 3 from 4-6 p.m. at the SNHS Courts
• Volleyball -- Aug. 3 from 4-6 p.m. at the SNHS Gymnasium
• Cross Country -- Aug. 3 from 6:15-8:30 p.m. on campus
• Girls Golf -- Aug. 3 from 9-11 a.m. at The River at Lake Royale Golf Course in Franklin County More ...
Staff Reports

TREMENDOUS TRIO. (L to R) Kenneth Granthan (formerly of Nash Central), Brian Foster (Southern Nash) and Grover Battle (Northern Nash) were part of the coaching staff for the East Squad.

WORKING TOGETHER
GREENSBORO -- Respected foes became one-week teammates for the East squad during action last Wednesday at the annual North Carolina Coaches Association East-West All-Star Football Game.
The legendary Raymond Vines Cobb, who was selected as the East's head coach, has matched wits plenty of times over the past several years with Southern Nash's Brian Foster, Northern Nash's Grover Battle and former Nash Central mentor Kenneth Grantham (now at Greene Central) in NEW-6 Conference gridiron action.
More ...
GEOFF NEVILLE, Graphic Sportswriter
Tourney Run Ends
GREENVILLE -- Even a change of venue couldn't overcome the power failure Nash County Post 58 suffered in its opening games at the North Carolina American Legion State Tournament.
Post 58, which was averaging over 13 runs a game and had piled up 330 hits in its first 24 games, managed just six runs and 11 hits combined in its two contests last weekend in Greenville.
The result was a 5-4 loss to Mooresville Post 66 in its opener last Saturday afternoon at Clark-LeClair Stadium, and a 3-2 defeat at the hands of Shelby Post 82 Sunday at Guy Smith Stadium in a loser's bracket game. More ...
CHARLES ALSTON, Graphic Correspondent
Smith the pick for Central
ROCKY MOUNT -- Nash Central High School's Gary Smith has given up one position and gained another.
Smith has resigned from his post as head volleyball coach, but has accepted a new position as athletic director of the Bulldog sports program.
Smith takes over for Michael Mosley who retired at the end of the school year in June.
Mosley had been the school's only AD -- accepting the job prior to the school's opening in August of 2002. More ...
CHARLES ALSTON, Graphic Correspondent
Mudcats wrap up road swing
HUNTSVILLE, ALA. -- David Welch tossed seven strong innings en route to his first win in nearly two months as Huntsville defeated Carolina 4-1 last Saturday before 5,782 fans at Joe Davis Stadium in a Class AA Southern League baseball matchup.
Welch (W, 5-7), who last beat West Tenn on June 5, allowed just a solo homer to Shaun Cumberland in the seventh inning.
Otherwise, Welch permitted five hits and fanned four as the Stars (13-17) shook loose from a fourth-place tie with the Mudcats (12-18). More ...
Staff Reports
ELVIS returns to Nash Arts
Following are upcoming events at Nash Arts in downtown Nashville.
The center is located at 100 East Washington Street, Nashville and is open Monday through Friday from 9-5 p.m. (closed for lunch 12-1 p.m)
For more information or to register, call 252-459-4734. More ...

CHARLES ANDREW COOPER
WHITAKERS - Memorial services for Charles Andrew Cooper, 55, who died Saturday, July 18, 2009, were at 2 p.m. Sunday, July 26 at Richardson Funeral Home chapel. More ...

GUYRENE LYONS
ROCKY MOUNT - Guyrene Lyons, 73, died Saturday, July 25, 2009 at her residence in Rocky Mount. More ...

CRIZEL BOBBITT DANIELS
ROCKY MOUNT - Mrs. Crizel Bobbitt Daniels, 67, of Rocky Mount, died on Sunday, July 26 at her residence in Rocky Mount. More ...