Subscribe/Access
Advertisements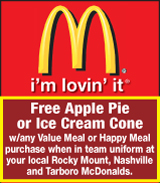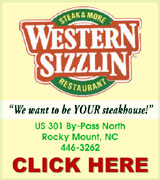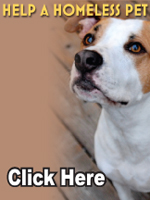 Sections
Member Options
Back
Local teacher named NC Young Careerist
A Nashville teacher was named North Carolina's Young Careerist of the Year during the Business and Professional Women's State Conference this past weekend.
Susan Enroughty Whitley, who teaches first grade at Nashville Elementary School, recently joined Nashville's Business and Professional Women. Whitley received a scholarship from Nashville BPW in 1992 when she graduated from high school.
The Nashville BPW selected Whitley as the local Young Careerist and to also represent the group at the state convention, held Friday and Saturday, June 26 and 27 in Research Triangle Park. Whitley competed against four other women from across the state. More ...
Amanda Clark, Graphic Staff Writer
Citizens say annexation reform bill is inadequate
Annexation opponents say a bill brought out of the NC House Judiciary Committee last week doesn't contain anything that helps the people of North Carolina.
Charlene Moore and about a dozen other local residents, all members of the Oak Level Community Against Forced Annexation, or OLCAFA, went to Raleigh several times last week to try to attend the House Judiciary II Committee Meeting. The group finally met on Thursday, June 25 after cancelling previous meetings. But Moore said the bill that was voted on, House Bill 524, will not help the citizens. More ...
Amanda Clark, Graphic Staff Writer

Lena Sessoms, Rhonda Jordan, and Elaine Robertson get autographs from Phil Ford during the kick off luncheon held in Nashville Tuesday for the Phil Ford Golf Classic.

Nashville Chamber welcomes Phil Ford Golf Classic to town
Nashville's Chamber of Commerce welcomed Phil Ford to Nashville on Tuesday and pledged the town's support in the upcoming Phil Ford Golf Classic.
The golf tournament, set for Saturday, August 1, will be held at Birchwood Country Club in Nashville. On Friday night, July 31 a Black Tie Gala will be held at the Gateway Convention Center.
Phil Ford, who graduated from Rocky Mount High School in 1974 and went on to play basketball for UNC and then the NBA, committed himself to help with the event, which raises money for the Boys and Girls Clubs of Nash/Edgecombe County. Last year, Ford helped with bringing several celebrities to the golf tournament. This year, he plans to do the same. More ...
Amanda Clark, Graphic Staff Writer
Castalia July 4th Celebration is Saturday
Officials with the Town of Castalia are yet again boasting that Castalia will be the place to be this Fourth of July.
The annual Fourth of July celebration will begin at 9 a.m. in Castalia with a car show and vendors. The parade is set for 2 p.m. with the welcome and recognition of the Patriotic Citizen.
This year's event will contain most of the same events as in year's past, Castalia Mayor Ellene Leonard said.
'"The only thing new is Elvis," Leonard said. "He is going to be our Grand Marshall as well as perform."
Other performers include Ronnie Ezzell and the Southern Storm Band. More ...
Amanda Clark, Graphic Staff Writer
Wendy's opens for business
Wendy's held a soft opening last Wednesday and made it official on Friday with a ribbon cutting, sponsored by Nashville's Chamber of Commerce.
The restaurant opened at 1206 Eastern Avenue across from Wal-Mart. Charles Sechrist, of Sechrist Food Systems, a franchisee of Wendy's, said so far the restaurant has been well received.
"The town and the county both have been very supportive," Sechrist said.
The restaurant is the seventh restaurant for Sechrist Food Systems. The company also owns the Rocky Mount Wendy's. Sechrist said the Nashville Wendy's is a standard design and seats 92 people. More ...
Amanda Clark, Graphic Staff Writer
Bojangles restaurant project on hold for now in Spring Hope
Plans for a new Bojangles restaurant in Spring Hope are on hold for now, but the restaurant is still coming.
Spring Hope Town Manager John Holpe told commissioners last Monday night during a special meeting to adopt the budget that because of the economy, the restaurant had put its plans to build on hold.
In late 2007, Tands, Inc., who owns Bojangles, purchased 82 acres on the west side of Highway 581 south. The property consisted of three parcels. Tands chose that location because it was the only intersection between Nashville and Momeyer that already had water and sewer services. More ...
Amanda Clark, Graphic Staff Writer
Nashville native appointed to head NC Highway Patrol
A Nashville native was appointed by Governor Beverly Perdue to lead the North Carolina State Highway Patrol.
Lt. Col. Randy Glover was appointed on Monday to serve the position of colonel with the Highway Patrol.
"Lt. Col. Glover has demonstrated exceptional leadership throughout his career with the patrol," Perdue said in a news release. "I am confident that he will serve this state and the more than 2,300 Highway Patrol employees with honor and distinction. I look forward to seeing the Patrol progress under his leadership and that of Lt. Col Hatcher and Major Scott." More ...

The Nashville Chamber of Commerce welcomes Wendy's
The Nashville Chamber of Commerce welcomed Wendy's to town by sponsoring a ribbon cutting last week. Pictured (left to right, front row) are Jacquelyn Jeffers-Wright, Nashville Town Council Member; Wendy; Donald Street, Nashville Mayor; Charles Sechrist, Sechrist Food Systems; Anthony Waterman, restaurant general manager; Amy Beasley and JoAnna Skorupski, chamber board members. Back row: Louise Hinton, Charles Taylor and Tommy Rogers, Nashville Town Council Members; Bruce Daughtry, chamber board member; Preston Mitchell, town manager; and John McDanel, chamber board member.
More ...

NRMPS makes personnel cuts, anticipates more
NASHVILLE — Superintendent Rick McMahon told the Nash-Rocky Mount Public School (NRMPS) Board at their meeting Monday night that he has made personnel cuts in the schools and in the system's administration.
McMahon said he held a meeting recently for the 79 retired teachers who returned to the system to continue teaching. As the state slashes the education budget for the upcoming school year, these retired teachers who are earning double pay from retirement and teaching salaries were the first he had to let go. More ...
Michele A. Cruz, Graphic Correspondent
Board honors Horner for service to NRMPS
NASHVILLE — After more than 14 years of service, four of which he served as chairman, Richard Horner leaves the Nash-Rocky Mount Public Schools (NRMPS) board with a keen sense of accomplishment. Horner told the board at their meeting Monday night that he feels good about where the board is at now, as members trust one another and are making fiscally sound decisions.
Horner urged the remaining board members to continue to work hard to build schools, which he made his top priority during his tenure, and to keep striving for "common ground for the common good." More ...
Michele A. Cruz, Graphic Correspondent
Nashville's Business and Professional Women
Members of Nashville's Business and Professional Women (BPW) attended the 90th annual State Conference in Research Triangle Park June 26 and 27. Pictured (L-R) is Mary Alice Wells, Jennifer Wood, Barbara High Tyre, Amanda Clark and Susan Whitley. Whitley was named the 2009 NC Young Careerist during the conference.
More ...

Panel
Barbarah High Tyre and Mary Alice Wells (L-R) were on a panel for a discussion about becoming politically active during the BPW state conference. Tyre serves as a Commissioner for Red Oak and Wells is on the Nash County Board of Commissioners. More ...

4-Hers
Nash County 4-Hers attended a BPW camp on Friday, June 26 and spent the rest of the evening with Nashville's BPW group, hearing Governor Perdue speak at a luncheon and NC Treasurer Janet Cowell speak during the evening. Pictured on the back row (L-R) is 4-H Extension Agent for 4-H and BPW member Sandy Hall, Nashville BPW President Barbara High Tyre and Mary Alice Wells. On the front row (L-R) is Taylor Joyner, Maryanna Bennett, Amanda Dickson and and Brittany Wind.
More ...

Ennis - Melton marry
Margo Gray Ennis and Deven Louis Melton were married Saturday, June 6, 2009 at Red Oak Baptist Church in Red Oak. The officiating minister for the 1 p.m. ceremony was Reverend Jim Upchurch.
The bride is the daughter of Mr. and Mrs. Jim Ennis of Red Oak.
The groom's parents are Mr. Ronald G. Melton of Nashville and Phyllis K. Melton of Rocky Mount.
A program of nuptial music was presented by Mr. J.D. Joyner, guitarist.
The bride was given in marriage by her parents. More ...

Nashville 4-Her attends conference on different aspects of government
Nash County 4-Her Brittany Wind was one of over 100 North Carolina teens invited to participate in a conference that taught the different levels of government.
Brittany Wind, a 16-year-old rising senior at Southern Nash High School, was invited to participate in 4-H Citizenship North Carolina Focus: A Capital Experience. The conference was held June 15 through 17 in Raleigh and focused on the three branches of government and how the work of government impacts citizens. More ...

RURITAN SCHOLARSHIP
The Coopers Ruritan Club recently awarded a $600 scholarship to Travis Moore of Nashville under the Ruritan National Foundation's "Build Your Dollars Grant Program." Pictured is Ruritan member Peggy Winstead (at left) presenting the award to Travis Moore (at right).

More ...

Military News
Army Pvt. James B. Vinson has graduated from basic combat training at Fort Jackson, Columbia, S.C.
During the nine weeks of training, the soldier studied the Army mission, history, tradition and core values, physical fitness, and received instruction and practice in basic combat skills, military weapons, chemical warfare and bayonet training, drill and ceremony, marching, rifle marksmanship, armed and unarmed combat, map reading, field tactics, military courtesy, military justice system, basic first aid, foot marches, and field training exercises. More ...

Nash County 4-H kicks off summer programs
Nash County 4-H summer programs haven't felt the impact of the down economy, as most of its 35 programs are already filled to the max.
The summer programs kicked off in mid-June with a three-day science camp, held at NC Wesleyan College. Nineteen counties and over 200 youth participated in the camp.
Now, smaller, more localized programs are being held through mid-August.
"We just have a little bit of everything, as always," said Joyce Bailey, 4-H Program Assistant. More ...
Amanda Clark, Graphic Staff Writer
Thackery Ty Brian Rabil
Clifton and Alicia Rabil of Aitkin, Minn. are proud to announce the birth of their son, Thackery Ty Brian Rabil, born June 12, 2009 at 4:17 p.m. at St. Joseph's Medical Center in Brainerd, Minn. He weighed 6 pounds, 7 ounces and was 19.5 inches long.
Maternal grandparents are Helen Cherry Rabil and the late Robert J. Rabil, Jr. of Nashville. Paternal grandparents are Fred and Danielle Phelps of St. Paul, Minn. More ...

Mt. Zion FWB Church News
I want to thank Ina Jones for writing Mt. Zion church news last week. Stacie Jones reported that Bible School last week was a great success. She thanked the parents for allowing their children to attend, for all the teachers and helpers and for those that served supper each evening. The children sang two songs in church today that they learned in Bible school.
Brother Bob welcomed everyone to Sunday school and reported 93 in attendance with 2 visitors. Matthew Morgan read the Bible verse for today. More ...
ROSALENE BASS
Castalia Baptist News
"Kangaroos, Koalas, and Didgeridoos, If you didn't make it to VBS, we surely missed you!
We broke a record at our Vacation Bible School this past week. On Sunday night we had 127 enrolled with 29 of those being in the adult class. What a great time it was in the adults, they love games and the sillier the better!! Some of them have some great moves! More ...
KATHY FREEMAN-ROBLES
Peachtree Community News
On Saturday evening fourteen churches participated in a community prayer service at Peachtree. These churches have joined together in support of Faith Christian Ministries in Spring Hope. This was their first gathering together for prayer as the venture was inaugurated. The evening began with a soup and sandwich supper in the Fellowship Hall. This was followed by a worship service in the sanctuary. Rev. Gene Whitehouse gave the welcome and invocation. Rev. Elizabeth Polk led in the call to prayer and the litany. The sermon was brought by Rev. James Goldby. Choirs from several churches presented musical selections as did Doris Tayborn who sang "He looked Beyond My Fault and Saw My Need". The Community Choir composed of members from all of the churches sang "Come to the Water". This was directed by Rita Bennett and accompanied by Meg James, who also played the flute for the offertory. Those who were present shared a wonderful worship experience as their voices and hearts joined together in dedication to serve God in the Spring Hope area. It was truly a historic moment. More ...
BARBARA HARDISON
Red Oak Community News
Congratulations to Larry and Lynne Camp who are the proud grandparents of Elizabeth "Lizzie" Hunter Camp. Lizzie, born June 19, is the daughter of Hunter and Susan Camp.
Suzy and Audrey Pearce, NRBA GA Consultants, attended the annual planning meeting of the NRBA WMU on Saturday, June 27, a the North Roanoke Baptist Association Center in Dortches. Everyone was excited with the many plans made for the new church year. More ...
SUZY PEARCE
Beulah Community News
Another month has passed so mark your calendar for this Friday night! It is time for our monthly fish fry to be held at Beulah Annex on Reges Rd. It will begin at 5 p.m. and end at 8. Come out and start your 4th of July celebration with a great meal on the 3rd (Friday night). We look forward to seeing you then. I hope you all have a safe holiday week-end.
We had another great week-end at Beulah Church of Christ. On Saturday we had a good attendance at the VBS Bible School Day Camp. It was really enjoyed by all the children and also all the adults who helped make it possible. Everyone was really colorful with their leis in keeping with the Hawaiian theme. Punch, cupcakes and pizza were enjoyed by all. Thank everyone who had a part in this event. More ...
WILMA ENROUGHTY
Ephesus Community News
Vacation Bible School - ages 0 to 99 - Sun., July 12 thru Fri., July 17: Begins with registration and puppet show - July 12 at 4:30 p.m. Supper served nightly Sunday thru Thursday at 5:30 p.m. VBS nightly Sunday through Thursday from 6:15 to 9:00 p.m. Family night will be on Fri., July 17, at 6:30 p.m. We invite you to come and get aboard the Boomerang Express!
Pastor David Eidson's message was from the book of Job as he told us the story of Job and his three friends. Job feared God and shunned evil. His right relationship with God motivated him to turn away from evil. God is faithful and God will reward your faithfulness. Pastor David reminded us that we should keep our priorities straight and choose our friends wisely.
More ...
DEBBIE PHILLIPS
Summer re-runs got you down?
I don't get a whole lot of time to watch television these days.
Don't get me wrong, that's not an altogether bad thing. There are a few things I go out of my way to watch or DVD-record (success rate: 48.9%), but with the current fad of so-called reality TV shows, it's like my Mom says : "It ain't much fit to watch." If there was a Golden Age of TV two generations ago, we must be in the Polyester Age now. More ...
Mike Brantley
Congratulations to NC Young Careerist
I was honored this weekend to have the opportunity to spend some time with a Nashville teacher during the Business and Professional Women's Conference in Research Triangle Park.
It wasn't my first time meeting Susan Whitley but it was my first time really getting the opportunity to sit down and talk with her.
More ...
Amanda Clark
Home health care should get state funding
During this summer of debate over health care reform, AARP is keeping an open mind to various proposals. But regardless of which path we take to quality, affordable health care choices for all, we believe more Americans must be allowed to receive care at home, rather than in a more costly institution. More ...
Letters to the Editor:
Citizen urges legislators to vote for the people
The current result from the House Judiciary II Committee causes one to question what has happened to so many of our elected representatives.
Why have so many of our legislators lost their belief and faith in the citizens of North Carolina? Is it because in their professional lives they are routinely dealing with individuals that are always lying and scheming to "one up" the system? Have they dealt with the adverse lying/scheming side of mankind for so long that their view of the average citizens has become so jaded that they attribute that jaded view to all individuals. More ...
Letters to the Editor:
Backward Glances
Mrs. Patsy Smith, a member of the Nashville Business and Professional Women's Club, presents the club gavel to Mrs. Elsie Clark, who was the new president. This photo was originally published in The Graphic July 16, 1974. More ...


POINTS GRABBER. Max Collins had a strong outing in the 9-10 boys age group for Westridge during last Thursday's road meet against Nash Rec in Nashville. Nash Rec took first place in the team standings. (Graphic photo by JoAnne Cooper)

NASH REC ON A ROLL
NASHVILLE -- Nash Rec defeated Westridge by a 493-329 margin last Thursday in Nash-Roanoke Swim League action.
The clubs will meet again this Thursday at the Westridge Pool in Rocky Mount.
Results from the event were as follows: More ...
Staff Reports

BACKSTROKE BASICS. Birchwood's Sarah Lane takes part in a backstroke event during last Thursday's home matchup against Roanoke Valley in Nash-Roanoke Swim League action in Nashville. Birchwood won the meet. (Graphic photo by JoAnne Cooper)

Birchwood Gets The Best Of RV
NASHVILLE -- Host Birchwood picked up a victory over Roanoke Valley last Thursday evening in Nash-Roanoke Swim League action.
Birchwood compiled 421 points, compared to 389 for Roanoke Valley.
The clubs will meet again this Thursday at the Roanoke Rapids Aquatic Center.
Last week's results were as follows: More ...
Staff Reports
Wesleyan schedule released
ROCKY MOUNT -- North Carolina Wesleyan College's 2009 football season will open Sept. 5 with a road game at Hampden-Sydney College.
The Bishops will have four home games, all of which will be played at the Northern Nash High School Football Field in Red Oak.
Wesleyan's complete schedule is as follows (home games are listed in CAPS): More ...
Staff Reports
NEW-6 Stars Align
CHARLOTTE -- Four area NEW-6 Conference softball standouts were tabbed to compete on the Region 3 HS Softball team at the NCAS State Games, which were held June 15-17 in Charlotte.
Selected were Raven Lee (shortstop) and Betsy Braswell (pitcher) from Northern Nash; Ashley Bone (pitcher) from Nash Central and Kayla Hinton (catcher) from Southwest Edgecombe. More ...
Staff Reports
Mudcats thwart Chattanooga
CHATTANOOGA, TENN. -- The Carolina Mudcats threw out two would-be tying runs at the plate in the last of the ninth inning to secure a 7-6 victory over the Chattanooga Lookouts at AT&T Field, ending a five-game losing streak in the Class AA Southern League.
After a leadoff double by Chattanooga's Ramon Nivar, Josh Bell singled down the left-field line, but Todd Frazier cut off the hit on his backhand side and threw out Nivar at the plate to protect the lead, with Bell taking second.
A wild pitch followed, then on a 3-1 delivery from Logan Ondrusek (S, 2), catcher Brian Peterson blocked a pitch in the dirt up the first-base line and scrambled to retrieve the ball as Bell attempted to score.
More ...
Staff Reports
Nash summer tennis season begins
ROCKY MOUNT -- The Price Junior Tennis Blue Team and Red Team season started on June 15, and will end July 23.
The teams practice at Sunset Park in Rocky Mount on Mondays and Tuesdays.
The teams are part of the Down East Junior Tennis Summer 18 & Under Intermediate League and are coached by Randy Price,
This is the third season for the Blue and Red Tennis Teams. More ...
Staff Reports
Race action continues
ELM CITY -- Britches Liles of Bailey took home the win of the 30-lap Late Model feature event last Saturday during action at County Line Raceway.
Dustin Mitchell, a proud member of the Pine Level gang, captured the Pole Award of $100 given by Wilson Starter & Generator of Wilson. 
Mitchell posted the fastest lap time of 15.626 seconds around the 3/8- mile clay oval. 
Andy Ross from Wake Forest captured his second feature of the Super Stock Four Cylinder Division. 
Austin Holcombe of Elm City took his second win in the Pure Stock Four Cylinder Class.  More ...
Staff Reports
Cox the pick for RMHS
ROCKY MOUNT -- They say good things come in pairs. No one knows that better than Rocky Mount High School junior varsity baseball coach Kent Cox.
On June 19, Cox and his wife Emily welcomed the birth of their second child -- a son, Caleb Patrick. For medical reasons, his birth had been planned for that day.
Just three days earlier, Cox had to know it was going to be his week when he was named as the new head baseball coach for the Gryphons. More ...
CHARLES ALSTON, Graphic Correspondent
Post 58 is playoff bound
RED OAK -- The 2009 edition of Coleman-Pitt Post 58's baseball team is perhaps the most offensive squad they have ever gathered.
So it came as no surprise that it closed out regular season last Thursday with a 26-1, seven-inning demolition of Edgecombe County Post 316 at Northern Nash High.
It pounded the same team 28-3 in their earlier divisional meeting.
The win gave Post 58 (8-2, 7-1) its second straight Area One East Northern Division title. It opened up a best-of-five playoff series Tuesday at home against Pitt County Post 160. Game 1's results were unavailable at press time. More ...
CHARLES ALSTON, Graphic Correspondent
CHAMPS
The Nash County Parks and Recreation Department's 12-Under All-Stars recently won the Babe Ruth Regional Softball Tournament. Nash County defeated Johnston County 12-1 and 14-3 to advance to the states. Pitcher Amanda Wood was named Most Valuable Player thanks to a pair of mound wins, including a no-hitter. Team members are, in no particular order, Coaches Troy Godwin, Dan Wood and Don Whitley; Players Kelsee Whitley, Makayla Brantley, Destiny Burgess, Tyreka Nicholson, Sara Keel, Alexis Barfield, Kristen Davis, Ayeesha Hall, Amanda Wood, Halie Joyner, Caroline Jenkins and Shelby Godwin.
More ...


Mark Roberts speaks with Misty about winning the new car.

Positive behavior rewards Northern Nash High student with new car
In efforts to encourage students to stay in school, reduce suspensions and promote good behavior, the Northern Nash High School Leadership Team and PBS (Positive Behavior Support) Team created the perfect incentive for students thanks to business partners Capital Ford of Rocky Mount and Griffin Food Stores/Stop & Shop. Capital Ford donated a 1996 Saturn SL1 to be used as the grand prize for the new student incentive program. Griffin Food Stores donated $250 worth of gas and Northern Nash High School donated a year-long parking pass for the 2009-2010 school year.
More ...

Exhibit opens at Four Sisiter Gallery
Drawings: The Voice in the Hand is a new exhibition at NC Wesleyan College's Four Sisters Gallery in the Thomas J. Pearsall Building that will continue until October 4. This selection of drawings comes both from the gallery's Permanent Collection of Self-Taught Visionary Art and from several new artists who we are please to be introducing and are selling their work. Gallery hours are 9-5 daily and 9 to noon Saturdays; and admission is free. More ...

ALCO WIGGINS
Alco Wiggins, 70, formerly of Spring Hope, passed away on Thursday, June 25 in East Orange, NJ. More ...

QUEEN ESTER JONES GARDNER
NASHVILLE - Queen Ester Jones Gardner, of Nashville, passed away on Saturday, June 20, 2009 at Pitt County Memorial Hospital in Greenville, NC. More ...