Subscribe/Access
Advertisements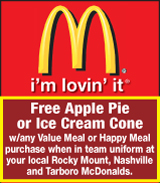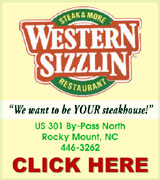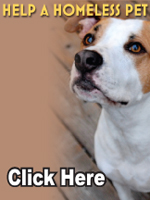 Sections
Member Options
Back
Nash considers Voluntary Ag Districts
NASHVILLE – County commissioners are looking at possibly adopting an ordinance which would add Nash County to the 65 counties in North Carolina that have Voluntary Ag Districts.
The Nash County Cooperative Extension Office and Planning Department recently held two informal informational meetings regarding Ag Districts.
According to Nash County Planning and Development Director Rosemary Dorsey, a special meeting of the county commissioners is being held Friday, June 19th at 10 a.m. "We're giving them a report on the outreach and reaction we have observed," said Dorsey, " We'll be asking them how they want to proceed and hopefully get direction from them Friday." More ...
Jo Anne Cooper, Graphic Publisher
Nash County man dies in accident
A Rocky Mount man who worked for Taylor's Exxon in Nashville was killed Saturday when his car overturned.
According to a spokesperson for the North Carolina Highway Patrol, 27-year-old Benjamin Jackson Langley, III was traveling northwest on Davis Road just outside of Sharpsburg when he crossed the center line and ran off the road to the left. After overcorrecting, Davis, who was driving a 1998 Pontiac Firebird struck a culvert, went airborne and overturned.
The accident is still under investigation and toxicology results are pending, the spokesperson said. More ...


Nash Central High School Valedictorian Taylor Jackson (right) and Salutatorian Will Futrell (left). (Graphic photo byJo Anne Cooper)

GRADUATION 2009
During commencement exercises held on Saturday, June 13 for Nash-Rocky Mount Public Schools, over 1,050 seniors received diplomas.
Seniors from Nash Central High, Northern Nash High, Southern Nash High and Rocky Mount Senior High all graduated on Saturday morning at 10 a.m.
Sandra Drum, spokeswoman for the school system, said this year's graduation ceremonies went off without any problems.
"They said this was one of the smoothest graduations in the history of the school system," Drum said.
More ...

Nashville may build new wells
The Town of Nashville is continuing its quest for funding for a new well on the north side of town.
During the board's regular meeting in May, Bill Cowan and Todd Tripp, of McGill Associates, P.A., presented a project to council members which would consist of the construction of a new well on Old Bailey Highway. The new well would supplement the town's water in drought situations or under special circumstances. It would not replace the water the town gets from the City of Rocky Mount. More ...
Amanda Clark, Graphic Staff Writer
Troop 76 awards new Eagle Scout
Jordan Crudup's scouting career began in elementary school with the offer of a free yo-yo. He got that yo-yo but also received seven years of a memorable scouting career, which culminated in his becoming an Eagle Scout, along with five of his fellow scouts.
On Sunday, June 14, six scouts from Nashville Troop 76 were promoted to Eagle Scouts. The six scouts, including Crudup, Matthew Braswell, Tyler Leggins, Terry Leininger, John Williams and Daniel Wrenn, all crossed over at the same time, along with Zachary Lamm and Will Futrell, who received their Eagle designations earlier. All eight of the scouts began their scouting careers together in 2002. More ...
Amanda Clark, Graphic Staff Writer
NASHVILLE POLICE BRIEFS
ARRESTS
Brian O'Neal Stample - 5/30/09 - charged with rape
Lakina Dechelle Green - 5/18/09 - charged with failure to appear
Bohannon Ali Richardson - 5/22/09 - charged with resist, delay and obstruct
Raymond Deshaun Underdue - 5/23/09 - charged with resist, delay and obstruct
Bobby Lee Underdue - 5/23/09 - charged with resist, delay and obstruct More ...

Thompson - Tucker wed
Kimberly Lea Thompson and Robert Bishop Tucker, Jr. (BJ) were married at 4 p.m. on April 18, 2009 at Oakmont Baptist Church, Greenville. Dr. Stephen Prevatte and Dr. Keithen Tucker, uncle of the groom, performed the ceremony.
The bride is the daughter of Mr. and Mrs. Ray Thompson of Nashville. Grandparents of the bride are Ruby H. Boulden of Nashville and the late Elmer Lee Boulden, Sr., the late John Thompson and the late Estelle G. Powell. More ...

Nash team wins fourth in 2009 SONC Summer Games
The 2009 Special Olympics North Carolina Summer Games concluded June 7 in Raleigh and Cary, ending a weekend of competition for nearly 1,200 athletes from across the state in aquatics, athletics, gymnastics, power lifting, softball and volleyball, according to Keith L. Fishburne, President/CEO of SONC.
Local athletes participating in the 2009 SONC Summer Games are as follows: Mingo Higgs, Rommel Parker, Billy J. Duffee, Tarus Harris, Anthony Harris, Charles K. Stocks, Rodney Hall, Marvon Moody, Michael Vick, Michael Battle, Jeffery Vick, Taheid Armour, Jacoby Johnson, Brandon Vick, and Johnnie R. Joyner. The athletes all participated on the Nash Braves SB Softball Team and won 4th place. More ...

Daughters of the American Revolution
The Micajah Pettaway Chapter of the North Carolina Society Daughters of the American Revolution met Thursday, May 21, 2009 for an 11 a.m. luncheon at Doubletree Inn. After Regent Margaret Barnes opened the meeting with the DAR Rituals accompanied by Alice Wynne Gatsis, Chaplain, everyone recited the pledge to the flag and American's Creed. More ...
DEE LONG
Nashville Fire Auxiliary holds annual reverse raffle
Nashville's Fire District Auxiliary held its annual reverse raffle recently, raising $14,000 which will be used to fund injury prevention, life safety and educational programs that directly impact the Nashville community.
"We really appreciate the support from the community, especially during these tough economic times," said Nashville Fire Chief Tim Pope, "We're so fortunate to have support from both individuals and businesses in the area." More ...

Castalia Baptist News
Must be summer when at CBC – you could bring your meat products and keep them cool on the pew beside you until it's time to cook. (Thanks Chrysta!) The air conditioning was working good on Sunday! Must be summer at CBC – when it is time to recognize our graduates -Congratulations to NCSH graduate- Walt Manning! He was recognized at our morning service last Sunday as was his extended family. Must be summer when there are empty places in the pews where families or individuals usually sit and are now on vacation. We missed you guys!! Must be summer at CBC when all you want to do is be outdoors and enjoy God and His creation on our new playground, yes even the adults have to admit this! The adults even come at night just to enjoy the new lighting for the play area. More ...
KATHY FREEMAN-ROBLES
Mt. Zion FWB Church News
Bobby Farmer and his little daughter, Allie welcomed us at the door of the church and gave us a bulletin. Our Sunday school lesson was another lesson on Moses and Accepting Responsibility as Christians. Young Caleb Whitford was Brother Bob's assistant during the closing of Sunday school. He welcomed us to Sunday school, reported 74 present with one visitor. We had a weekly average of 90 during the past quarter. Caleb read a Bible verse for the day. Geraldine Manning taught the lesson in the ladies class. More ...
ROSALENE BASS
Red Oak Community News
Women in Action of Red Oak Baptist Church met on Tuesday, June 9 at the home of Jeanette and Hazel Hill. They enjoyed a sandwich supper followed by their monthly program. Members also donated snack foods and drinks for the High Cross Cowboy Church. They met again on Thursday, June 11 to deliver copies of the Sunday worship service on CD to some who were unable to attend. Everyone had a great time visiting with Lorene Bass, Virginia Glasgow, Elizabeth Griffin, and Thurman and Louise Hackney.
More ...
SUZY PEARCE
Edward Jones creates endowment at ECU
GREENVILLE – The College of Business at East Carolina University has announced the creation of a $100,000 endowment from St. Louis-based financial services firm Edward Jones.
Earnings from the charitable gift will fund an annual outstanding student award, targeting individuals who have achieved academic excellence in the College of Business. Edward Jones offices from across the state pooled their personal resources for the endowment, designed to help students in the ECU College of Business. More ...

Ephesus Community News
We thank all of you who supported the Acteens' Salad Luncheon fundraiser. It was a huge success!
Jennifer Glover led the Children's Sermon and played the game "Good Morning, Mr. Judge". She utilized volunteers to speak and see if the "judge" could recognize the voice without looking. God knows all our voices individually. He knows who is speaking when we pray. More ...
DEBBIE PHILLIPS
Beulah Community News
Get out your calendar! We have upcoming events you really need to attend! Saturday night June 20 at 6 there will be a really great concert held at Beulah Church of Christ brought to us by the "Men of Faith Quartet". There will be no charge, just a goodwill offering to help with their expenses! Afterward there will be refreshments at the fellowship hall across the road from the church! Please plan to attend so mark your calendar now! More ...
WILMA ENROUGHTY
I can relate to winning the Stanley Cap
You may have heard on the news last week that the Pittsburgh Penguins won the Stanley Cup, the hardest to earn trophy in all of professional sports.
Having been a previous winner of the Stanley Cap myself — along with John Matthews, the only Nash County natives in history to do so — I felt this would be a great time to reflect on our great careers.
The Stanley Cap, the championship awarded in the Wake Forest men's rec league — a.k.a. FAHL — is actually much harder to win than the Stanley Cup. In order to get the coveted, yet slightly effeminate championship baseball cap, a team has to survive teams who bring in former professional players, referees who hit on fans and players during games, absentee league directors, mentally unstable players and game times that occur well after normal people have gone to bed. More ...
Mike Brantley - 1 opinion posted
Congratulations to Troop 76 Eagle Scouts
Nash County's future sure is looking good.
This past Sunday, six scouts from Nashville's Troop 76 were promoted to the rank of Eagle Scout, which is the highest honor a scout can attain. It was a special event and during remarks by Senator A.B. Swindell, he said something that caught my attention. "Eagle Scouts are almost always successful in life."
It caught my attention because I have been fortunate to see just how many Eagle Scouts Nash County has. More ...
Amanda Clark
Where did Mayberry go?
After leaving a hard days work in the city, you go home to relax. You change into more comfortable clothing and have dinner. Now you pour yourself a cold one and go sit out on your deck. It's so relaxing to hear the birds chirping and the frogs croaking. From your deck, you are watching the farmer working out in his field. One of your three dogs comes and drops a ball on your foot. After playing out in the yard with them for awhile, you decide to do some target shooting. Darkness has now fallen. It is so peaceful and quiet. The stars are bright and bold in the sky.
Sounds wonderful, doesn't it?! Sadly, that is all just a memory now. You didn't escape the city, you are part of it now. More ...
Letters to the Editor:
It's time to clean up video gaming
The headlines coming out of Raleigh regarding the state's budget deficit are frightening. This week, budget writers in the State House are set to reveal their budget plan that cuts up to 10,000 teachers, closes prison units, slashes mental health programs and reduces spending nearly 15 percent across the board.
These cuts are impacting our community colleges and universities, our hospitals, rural health clinics, law enforcement and services for the disabled. More ...
Letters to the Editor:
Open letter to NCACC Officials Jim Blackburn and David Thompson
Your legislative bulletin of May 28th, states the case as though 'city initiated annexation' were the Berlin wall. Would it not be more simple to stand against this undemocratic practice in the first place?
This bulletin speaks of county residents like they are pawns on a chessboard. These living beings are feeding you county managers and you are worried about lost revenue, which the NCLM would smile and say, "you are recapped by the services that no longer are required to provide those chess pieces". More ...


SIGNS WITH THE WOLFPACK. Northern Nash's Danny Fretz (front, left) signs a letter-of-intent to continue his track and field career at North Carolina State University.

A Dynamic Duo
RED OAK -- Devin Williams and Danny Fretz didn't have to travel far to find their greatest track and field inspiration.
They simply needed to work together every day in practice.
Rarely does a school have two state-level elite runners in the same event, but that's the way things have been at Northern Nash.
Fretz and Williams have trained together, learned together, pulled for each other and shared the inevitable good times and bad.
And when it came time to line up in the Class 3-A State Finals in the 400 last month, the pair were separated by only a few feet, getting ready to perform in the most important event of their lives. More ...
GEOFF NEVILLE, Graphic Sportswriter
Soccer Standouts Selected
NASH COUNTY -- Seven Nash County standouts have been selected to the First Team of the NEW-6 Conference Girls Soccer Squad.
Honorees were Northern Nash's Ally Glover and Kimberly Williams, Nash Central's Brittany Wells and Natalie Rich and Rocky Mount's Kelsey Benson, Holly Campbell and Michelle Karr.
Toni Varacchi, who guided the Wilson Fike Lady Demons to yet another NEW-6 Championship, was saluted as the Conference Coach of the Year. More ...
GEOFF NEVILLE, Graphic Sportswriter
Joyner's the pick in NEW
NASH COUNTY -- Tyler Joyner entered the season regarded as one of the top pitching prospects in North Carolina.
His performance didn't disappoint.
Joyner, Northern Nash's senior standout, has been selected as the NEW-6 Conference Baseball Player of the Year.
A lefty who has signed with East Carolina University, Joyner paced NNHS to a share of the NEW-6 regular season title, along with foe Rocky Mount. Both squads finished with 9-1 league marks. More ...
GEOFF NEVILLE, Graphic Sportswriter
Wachovia winners released
NASH COUNTY -- A strong spring season helped clinch the NEW-6 Conference Wachovia Cup for Wilson Fike High School for the 2008-09 school year.
The Wachovia Cup is presented annually to each conference all-points champion in Northern Carolina.
Fike, on the strength of spring titles in boys and girls soccer, racked up 178.5 total points.
Rocky Mount was second at 170 points, followed by Nash Central (166), Northern Nash (161.5), Southern Nash (141) and SouthWest Edgecombe. More ...
Staff Reports
Sumler tabbed for E-W Game
GREENSBORO -- Nash Central High School's Trey Sumler has become the first Bulldog basketball player invited to participate in the North Carolina Coaches Association East-West All-Star Games.
The 6-foot-2, 170-pound Sumler has been tapped to be a member of the East men's basketball squad for the 61st Annual East-West All-Star Basketball Game, to be played at the Greensboro Coliseum on Monday, July 20.
He is one of 11 N.C.Preps.com All-State selections picked to play in the annual summer classic. More ...
CHARLES ALSTON, Graphic Correspondent
Top NEW-6 golfers saluted by league
NASH COUNTY -- Northern Nash's Daniel Claytor has been honored as the Golf Player of the Year in the NEW-6 Conference
Claytor had the lowest stroke total during league's regular season schedule. He has signed to continue his links career at Barton College in Wilson.
Other than Claytor, all of the other First Team members were from perennial powerhouse Wilson Fike, which once again earned the conference's regular season team cumulative championship. More ...
GEOFF NEVILLE, Graphic Sportswriter
Tennis squads formed
ROCKY MOUNT -- Rocky Mount head tennis coach Barry Nethercutt feels tennis needs a boost in the arm in the Nash County area. He believes that a player's first organized match shouldn't be during a school's tennis team tryout.
So he has started two tennis teams this summer -- a 14-and-under team and an 18-and-under squad -- all to strengthen youth tennis play in Rocky Mount and the Nash County area. It is open to boys and girls in those age groups. More ...
CHARLES ALSTON, Graphic Correspondent
Post 58 a winner on road versus Kinston
KINSTON -- Coleman-Pitt Post 58 claimed its first win of the 2009 American Legion Baseball season last Thursday evening with a 7-2 victory over Kinston Post 43 played at Kinston High School.
Second-year head coach Matt Bryan called on Rocky Mount's Dillon Cockrell to take the hill and he responded.
Having not pitched since the early part of the Gryphons' season, Cockrell hurled six complete innings of one-run ball in recording the win. More ...
CHARLES ALSTON, Graphic Correspondent
Nash Central to host summer football camp
ROCKY MOUNT -- Nash Central High school head coach Kevin Crudup will host the Lil' Dawgs Football Camp from June 25-27 on the NCHS campus.
Ages 8-14 are welcome to participate. The event will run from 9 a.m.-noon each day.
Cost is $35 for pre-registration or $40 for on-site registration. The camp fee includes a T-shirt and cookout. More ...
Staff Reports
BOBBY RAY PROCTOR
NASHVILLE - Bobby Ray Proctor, 62, passed away, Sunday, June 14, 2009. He was born February 17, 1947 in Wilson County. He was the son of the late, Sam and Lula Holder Proctor. More ...

DONALD EDGE
ROCKY MOUNT - Donald Edge, 48, died Sunday, June 14 at Pitt County Memorial Hospital in Greensboro. More ...