Subscribe/Access
Advertisements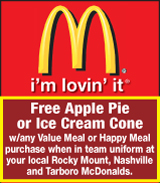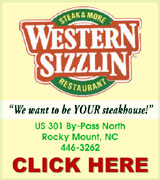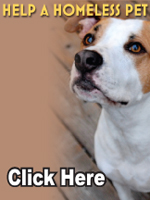 Sections
Member Options
Back
Spring Hope cuts property tax rate
Spring Hope Commissioners decided on a five-cent decrease in property tax rates during a recessed budget meeting on Monday night.
The decrease would bring the town's tax rate to 57 cents per $100 valuation. The revenue neutral rate is 55 cents. A revenue-neutral rate would keep revenues the same as last year and would mean citizens would pay the same in property taxes.
The town's initial budget left the rate at 62 cents per $100 evaluation. At last week's budget meeting, commissioners asked Town Manager John Holpe to revisit the budget and try to lower the tax rate to as close to a revenue neutral rate as possible. Holpe told commissioners he'd have to cut around $48,000 out of the budget to keep the rate revenue neutral.
More ...
Amanda Clark, Graphic Staff Writer
LUAU FOR MOOLA
The Nash Central Middle School PTO held a Luau themed fundraiser at Langley's Town and Country on Thursday, May 28 from 3 until 8:30 p.m. The entire restaurant was decorated in a luau theme, with games available as well as items that were donated to be raffled off. PTO members, along with Nash Central Middle teachers, served and entertained customers. All of the tips and a percentage of the sales went to the PTO. Pictured above Langley's Town and Country owners Donnie Langley (far left) and Layla Langley (far right) with PTO President Mary Whitledge (center).
More ...

Nashville adopts personnel policy but holds off on adopting pay plan
Nashville's Town Council adopted an updated personnel policy last Tuesday night but held off on implementing the pay plan portion.
Becky Veazey, of The Maps Group, presented the classification and pay study to council members at a special called meeting on May 20. Council members approved funding for the study during the board's retreat in January 2008.
Veazey told council members the study was conducted over several months. As part of the study, Veazey said employees were asked to prepare job description questionnaries and also participated in on-the-job interviews. In addition, local salary data was compiled. More ...
Amanda Clark, Graphic Staff Writer
Spring Hope Church hosts seminar on violence
Gone are the days where you can walk out of your home and leave your front door unlocked. With an ever changing society, even churches are having to look at ways to be less old-fashioned and more safe.
Ricky Tucker passed that message along during a seminar Sunday evening at Peachtree Baptist Church. Tucker, who is a member of the church and also serves as the Director of Training and Special Programs for the NC State Capital Police, provided the seminar at Peachtree but all area churches were invited to attend. More ...
Amanda Clark, Graphic Staff Writer
Nashville Police, Recreation partner to help youth
Nashville's Police Department is partnering with Nashville Parks and Recreation to divert youth out of the juvenile system and into recreational activities.
Nashville Police Chief Bill Creech, Investigator Joey Corbett and Parks and Recreation Director Jim Glover presented the Diversion through Sports, or DTS, program to Nashville Town Council members at the regular meeting last Tuesday night.
Creech told council members that he had worked with Town Manager Preston Mitchell as well as Corbett and Glover to come up with something that would help the youth in the community. More ...
Amanda Clark, Graphic Staff Writer
Nash Health Board hears report on uninsured in NC
The Nash Health Care Board of Commissioners received a report on the medically uninsured during a regular meeting last week.
Larry Chewning, CEO, gave the report, which stemmed from a recent publication by the North Carolina Institute of Medicine. The Nash Health Board typically begins its meetings with an informational/educational session with reports from various members of the health care system.
Chewning said he felt the uninsured was a hot topic that would be focused on by the current administration.
"I think our new president is going to go after that issue first," Chewning said. "That may be where there is the most consensus in that it's a huge problem." More ...
Amanda Clark, Graphic Staff Writer
Castalia hears presentation on weatherization services
Castalia commissioners heard a lengthy presentation by representatives from Martin Community Action at the last regular business meeting held on Tuesday, June 9. County Commissioner Lou Richardson was on hand at the meeting to encourage the use of the energy services and more than 20 citizens were present to hear the presentation.
Reginald Speight, CFO of Martin Community Action, presented the weatherization services offered by the organization. These weatherization services are offered free of charge to qualifying residents in Nash County and are subsidized by grants from the US Department of Energy. More ...
Amelia Harper, Graphic Correspondent
Nash Emergency Services works to revive Explorer Post program
Nash County Emergency Services is working to bring back its Explorer program.
Explorer Post 700 will hold an informational "first night" meeting on Thursday, June 18 at 7 p.m. at the Claude Mayo Jr. Administration Building in Nashville.
The Explorers are an organization whose goal is to familiarize teenagers with the Emergency Medical and Fire Services. The Explorers are a stepping stone for those who wish to become Emergency Medical Technicians, Paramedics or Firefighters.
More ...

Thompson - Tucker wed
Kimberly Lea Thompson and Robert Bishop Tucker, Jr. (BJ) were married at 4 p.m. on April 18, 2009 at Oakmont Baptist Church, Greenville. Dr. Stephen Prevatte and Dr. Keithen Tucker, uncle of the groom, performed the ceremony. More ...

Hassell - Belk marry
Casey Lynd Hassell and Nathan Zachary Belk were married Saturday, May 23, 2009 at West Haven Presbyterian Church in Rocky Mount. The officiating minister for the 5 p.m. ceremony was Rev. Nathaniel Austin. More ...

Brown - Anderson wed
Elizabeth Michelle Ayscue Brown and Albert James (A.J.) Anderson were married Saturday, May 23, 2009 at 3 p.m. at Mary Foust Hall, on the campus of UNC-Greensboro. The officiating minister for the outdoor ceremony was Neil Luanagamath of Washington, D.C. More ...

Pike named to Dean's List at Hampden-Sydney College
Robert Bryson Pike II, a rising senior at Hampden-Sydney College, was named to the Dean's List for the second semester of the 2008-2009 academic year. To earn this distinction, students must achieve at least a 3.3 semester grade point average out of a possible 4.0.
Bryce is a graduate of Nash Central High School and is the son of Bob & Cindy Pike of Nashville. More ...

Nashville Elementary recognizes students for physical fitness
Nashville Elementary topped out with the President's Physical Fitness test this year with 125 students winning awards. The top honor of President's Award went to six winners and 119 earned recognition as National Fitness winners.
The President's Physical Fitness test is given yearly to grades 3-5 after pre-test and weekly practice of each of the five areas of the test. The test consists of v-sit reach to test flexibility, pull-ups and flexed arm hang for upper arm strength, sit-ups for abdominal strength, shuttle run for agility, and the 1/2 - 1 mile run for endurance. Students are rewarded for their effort by being awarded the shirt of their prospective area and a certificate signed by President Obama. More ...

Organization seeks help with postage for sending care packages to troops
The NC Branch of Give2thetroops is in need of funds to mail care packages to troops.
There are an average of 125 troops each week signing up to request support in the form of care packages and letters. Last year, over 3000 packages were mailed, with each containing enough items for 10-15 members of a troop to share. The postage in 2008 was $37,000. This year, from January to March, Give2thetroops has spent over $14,000 in postage, and mailed about 800 packages.
These troops are in remote areas with little to no services such as a PX to purchase items, or access to recreation areas. More ...

Nominations sought for 2009 Volunteer award
Nominations are now being accepted for the 2009 North Carolina Award for Outstanding Volunteer Service.
This year marks the 31st anniversary of this program that showcases North Carolina's most dedicated volunteers.
Each county selects five individuals, businesses, and/or groups to be recognized for their outstanding contributions to their communities. One of the five recipients will be nominated to receive the NC Outstanding Volunteer Medallion, the highest honor bestowed to a volunteer in the state of North Carolina. A local committee evaluates the nominations. More ...

Castalia Baptist News
Welcome to Castalia Baptist! That's how we begin our services each week, with a big welcome and how do you do! I'm excited to be writing the news again for my church and hope that all reading will receive a blessing as well as information. My focus is on the church, it's family and it's mission and ministries. We are a happy, fun and dedicated church that wants to serve our community and world through all we do, by letting God lead us. More ...
KATHY FREEMAN-ROBLES
Mt. Zion FWB Church News
Earl Nelms, one of our deacons, greeted us at the door and gave us a bulletin and greetings. Betsy Coppedge taught the lesson on obedience in the life of Moses. Something that is relevant in our lives today. Obedience to God is the right way to live. Brother Bob welcomed us to Sunday school and reported 87 in Sunday school. Allie Farmer read the Bible verse for today. Being the first Sunday in June, we sang "Happy Birthday" to all those celebrating a birthday this month.
More ...
ROSALENE BASS
Red Oak Community News
Congratulations to Deven and Margo Ennis Melton who were united in marriage on Saturday, June 6 at Red Oak Baptist Church! A reception at the home of Charlotte Strum followed the ceremony. Margo is the daughter of Jim and Jackie Ennis. Maternal grandparents are Charlotte Strum and the late Jack Strum. Paternal grandparents are the late Bill and Reda Ennis. Deven is the son of Ronnie and Phyllis Melton. More ...
SUZY PEARCE
Peachtree Community News
On Sunday evening, Ricky Tucker made an excellent presentation to those present on church violence and crisis management. In view of recent recurring events of violence against churches, this matter needs to be addressed by all churches. He covered all aspects dealing with this in the seminar. Ricky is the Director of Training and Special Programs with the North Carolina State Capital Police. He and his family are members of Peachtree Church. More ...
BARBARA HARDISON
Ephesus Community News
Pastor David Eidson welcomed everyone to Ephesus Sunday morning.
Jennifer Glover led the Children's Sermon based on Isaiah 41:10, "So do not fear, for I am with you . . ." If God is calling you to do something, he will make you strong and he will support you. Do not be afraid to make that leap! More ...
DEBBIE PHILLIPS
Beulah Community News
We want to thank everyone who attended the Beulah Church of Christ fish fry on Friday night. We think it may have been our largest attendance ever. Thank you for your support. On Saturday Frances Dunn had a really nice supper at her home to celebrate her son's birthday. Mike Dunn turned 50 years old in April. Freddie Dunn, his daddy, passed away during his planned birthday party in April. His family and friends really miss him. More ...
WILMA ENROUGHTY
Nash Central teacher is CTE teacher of year
On May 14, 2009 Sandra Marie Kittrell-Dunn, a business teacher at Nash Central High School, was named the Nash-Rocky Mount Public Schools Career and Technical Education (CTE) Teacher of the Year. Mrs. Kittrell-Dunn has taught in the Nash-Rocky Mount Schools for 14 years. She has also worked at the Wilson County DSS, Lenoir County Public Schools, Lenoir Community College, and is currently a part-time instructor at Nash Community College. More ...

CTE students recognized at annual awards program
The 3rd annual Nash-Rocky Mount Public Schools Career and Technical Education (CTE) Academy Awards Program was held at Nash Community College Business and Industry Center on Tuesday, May 5, 2009. Over 200 students from the Agriscience Academy, CISCO Networking Academy, Health Sciences Academy, Academy of Information Technology (AOIT) and the Teacher Education Academy were recognized for excelling in their academy courses, attaining exceptional grade point averages, exhibiting leadership skills, and accumulating volunteer hours far beyond those required. Special recognition was given to the 48 seniors who have completed their academy program and the first graduates from the Academy of Information Technology at Rocky Mount High School.
More ...

DEPC recieves clean audit
Down East Partnership for Children has a "clean bill" of financial health, according to the Office of State Auditor. An audit of 2007-2008 Smart Start activities found the organization was in compliance and had appropriate internal controls. DEPC administers Smart Start for Nash and Edgecombe counties. More ...

Nash residents graduate from ECU
Nash County residents were among those earning degress from East Carolina University during the Spring 2009 semester.
Students graduating with undergraduate degrees and maintaining a cumulative grade point average of 3.90 are distinguished as graduating Summa Cum Laude. Those graduating with a 3.60 grade point average are Magna Cum Laude and those with a cumulative grade point average of 3.50 are Cum Laude.
The following students earned degrees from East Carolina University: More ...

Nash residents named to honor lists at ECU
Nash County residents were among those named to the Chancellor's List, Dean's List and Honor Roll for the Spring 2009 at East Carolina University.
The Chancellor's List is composed of the names of all full-time undergraduates who earn a 4.0 on all work taken with no incomplete grades. More ...

Nash County residents graduate from PCC
Nash County residents were among those graduating from Pitt Community College in Greenville during the Spring 2009 Semester.
Bailey resident Magan D. Finch received an AAS degree in Radiography. Rocky Mount resident Brian D. Mull received certificates in Basic Electronics and Computer Technology. Zachary James Woodley, also of Rocky Mount, received a transfer core diploma in arts.
Nash residents were also among those named to the Dean's List and Honor Roll for the Spring 2009 Semester. More ...

MILITARY NEWS
Army Pvt. Winston H. Powell has graduated from basic combat training at Fort Jackson, Columbia, S.C.
During the nine weeks of training, the soldier studied the Army mission, history, tradition and core values, physical fitness, and received instruction and practice in basic combat skills, military weapons, chemical warfare and bayonet training, drill and ceremony, marching, rifle marksmanship, armed and unarmed combat, map reading, field tactics, military courtesy, military justice system, basic first aid, foot marches, and field training exercises. More ...

Nash seeks foster parents for teens
Nash County Department of Social Services is seeking individuals who are willing to foster or be respite to its teenagers in care. It is the department's goal to place children in the most family-like setting. Unfortunately they do not have enough foster families to meet this need. Group homes offer excellent care but do not offer all the benefits of being placed with a family. Yolanda, who is currently living in a group home said, "I just want to feel like a normal teenager. It's hard to do that in a group home. Most foster families want to foster babies or the younger children. We need someone to help mentor us as well. You may even learn something from us in the process." More ...

Life has no TiVo
It's hard to believe it's graduation time again but here it is and several hundred Nash County students are preparing, or have already prepared, to finish up one journey so that they can move on to the next. Graduation.
Although I feel I am getting too old to be offering advice to young adults at graduation time, It's become a tradition of sorts for me to conjure up advice that I took, and sometimes didn't take, following my own graduation. More ...
Amanda Clark
Odds and ends from the Soap Box
Odds, ends, spins, and other stuff that needs cleaning out of the Soapbox notebook this month:
• • •
FURTHER EVIDENCE OF GLOBAL WARMING: According to the Associated Press, snow has fallen in Dickinson, North Dakota, in June, for the first time in 60 years.
The National Weather Service said that snow in North Dakota in June is not "unheard of," but is unheard of. More ...
Mike Brantley
Annexation is the government's golden egg
From reading articles in newspapers across the state, particularly Raleigh and Charlotte, it appears that our media have been misinformed, misunderstand, or simply accept statements given them by pro-forced annexation proponents.
Annexation would not come to a screeching halt if those being victimized by FORCED annexation had a vote. 86% of North Carolina's annexations are voluntary; and they have a VOTE. More ...
Letters to the Editor:
"Annexation Behind the Scenes" article in NCACC bulletin
The N.C. Association of County Commissioners listed annexation reform as one of their active interests, according to their May 28th, Legislative Bulletin. The county managers that make up this association have listed some reform points on this bulletin, that do not meet the requirements of North Carolinians seeking justice with annexation reform legislation. More ...
Letters to the Editor:
Give us a vote! Listen to taxpayers, not the NC League of Municipalities
William Tyler Page wrote the American's Creed during World War 1. The House of Representatives adopted it in 1918 as "the best summary of the political faith of America."
"I believe in the United States of America as a government of the people, by the people, for the people; whose just powers are derived from the consent of the governed; a democracy in a Republic; a sovereign nation of many sovereign States; a perfect Union, one and inseparable; established upon those principles of freedom, equality, justice, and humanity for which American patriots sacrificed their lives and fortunes. I therefore believe it is my duty to my country to love it; to support its Constitution; to obey its laws; to respect its flag; and to defend it against all enemies."
More ...
Letters to the Editor:
SHANTE SIGNS
STANHOPE -- After four standout seasons, it's time for The Dynamic Duo to say goodbye at Southern Nash High School.
SN seniors Shante Neal and Alyse Hall are long-time friends, and four-year associates on the basketbal court at the SNHS Gymasnium.
Both have started since their freshman years, and both have received extensive interest from four-year colleges.
Hall was the first to sign, inking a deal with Campbell University last November.
Neal finalized her plans Monday afternoon, signing a letter-of-intent to continue her career at Barton College. More ...
GEOFF NEVILLE, Graphic Sportswriter
Top Athletes Honored At NNHS
RED OAK -- Kimberly Williams hardly had time to get comfortable in her seat during the recent Northern Nash High School Spring Sports Award Ceremony.
Williams, a senior girls soccer standout at NNHS, was selected as her club's Team Most Valuable Player and Offensive Most Valuable Player during the annual event.
But the accolades didn't stop there. Williams was also saluted as NN's Girls Triple Crown Award winner, along with receiving the Female Athlete of the Year honor. More ...
GEOFF NEVILLE, Graphic Sportswriter
Post 58's campaign starts up
ROCKY MOUNT -- You will have to forgive Coleman-Pitt Post 58 second-year head coach Matt Bryan for starting the bulk of his 2009 American Legion baseball season a bit late.
Quite a few of his players played for Northern Nash, which reached the NCHSAA 3-A East regional final series two weekends ago.
The team he's involved with during the school year, Eastern Wayne (as an assistant coach), not only beat Northern in that regional series, but lost out in the 3-A state championship series 2-1 to Lake Norman at Zebulon's Five County Stadium last weekend. So he has had a lot on his plate. More ...
CHARLES ALSTON, Graphic Correspondent
Northern camp is targeted
RED OAK -- Northern Nash High School will host its annual Girls Basketball Camp from June 15-18 at the NNHS Gymnasium in Red Oak.
Grades 7-12 are welcome to participate. Cost is $25 per person, which includes insurance and T-shirt.
The event will run from 6-8:15 p.m. each day.
For more information, contact Northern Nash at 937-5600. More ...
Staff Reports
NEW-6 Awards Ashley
NASH COUNTY -- Nash County enjoyed yet another strong prep fast-pitch season this spring.
For evidence, simply look at the NEW-6 Conference's First Team, which features eight of 10 performers from the county -- including the Player of the Year.
That honor went to Nash Central fireballer Ashley Bone, who led the Lady Bulldogs to a berth in the Class 3-A State Playoffs.
On the mound, Bone collected 15 victories and struck out a whopping 245 batters in 138 innings of work. She closed with a 1.37 earned-run average. More ...
GEOFF NEVILLE, Graphic Sportswriter
SOUTHERN NASH HIGH SCHOOL BOYS TENNIS TEAM PHOTO
Members of the Southern Nash High School boys tennis squad pose after the Firebirds claimed a runner-up finish at the Class 3-A State Tournament in Burlington. Pictured are (back, l to r) Armando Villarreal, Dylan Hales, Damon Brantley, Head Coach Brad Joyner, Thomas May, Lawrence Sandifer, Jackson Wall, Jay Glover, Kaleb Vator and Kris Amin; (front, l to r) Matthew Swanson, Adam Glover, Clay Matthews, Julian Paulsen, Isaac Arnold, Jordan Hagler, Will Matthews and Pablo Fontanet. (Photo Submitted by Bunnie Hagler)
More ...

Firebirds dominate NEW-6
NASH COUNTY -- Southern Nash enjoyed another season to remember on the tennis courts this spring.
The Firebirds reached the Class 3-A State Finals for the second consecutive year, meaning they successfully defended their Eastern Regional Championship.
Southern Nash went undefeated in the regular season and also posted a 10-0 league mark while once again winning the NEW-6 Conference crown. More ...
GEOFF NEVILLE, Graphic Sportswriter
Gatorade salutes Goodwin
CHICAGO -- In its third decade of honoring the nation's best high school athletes, The Gatorade Company, in partnership with ESPN RISE, has selected Brian Goodwin of Rocky Mount High School as its 2008-09 Gatorade North Carolina Baseball Player of the Year.
Goodwin is the second Gatorade North Carolina Baseball Player of the Year to be chosen from Rocky Mount High School.
The first was pitcher Carter Harrell in 2001. More ...
Staff Reports
Pirates eliminated by Tar Heels
CHAPEL HILL -- Junior All-American Dustin Ackley's three-run home run highlighted a five-run sixth inning as No. 4 national seed North Carolina took Game Two of the Chapel Hill Super Regional against East Carolina 9-3 at Boshamer Stadium Sunday afternoon.
With the win, the Tar Heels, coached by former North Carolina Wesleyan College mentor Mike Fox, advance to their fourth consecutive NCAA College World Series, which will begin June 13 in Omaha, Neb.
Leading 2-0 in the sixth, the Tar Heels (47-16) used five hits to extend its lead to 7-0 and never looked back. More ...
Staff Reports
NRSL season to open June 18
NASH COUNTY -- The Nash-Roanoke Swim League will begin it's summer season with a pair of events on June 18.
On that date, Nash Rec will travel to Roanoke Valley, while Birchwood will be on the road at Westridge.
There will be six meets in preparation for the annual NRSL Championship, which will be held Aug. 1 at a site to be determined.
The complete summer schedule is as follows: More ...
Staff Reports
Holt resigns at RMHS
ROCKY MOUNT -- When B.W. Holt came to Rocky Mount to be its head football coach, he really thought it would be a five-year experience.
Rocky Mount fans should remember that he gave them six. But, unfortunately for them and his players, there will not be a No. 7.
Holt, 64, handed in his resignation to Rocky Mount principal Leon Farrow last Tuesday. The football coach, who by chance, was the Gryphons' choice as its gridiron leader in July of 2003 when their original replacement for former head coach John Hammett resigned after eight days, said he was done. More ...
CHARLES ALSTON, Graphic Correspondent
Wood sparks Mudcats to win
JACKSONVILLE, FLA. -- Travis Wood hurled his first career complete game, leading Carolina to a 2-0 victory over the Jacksonville Suns at the Baseball Grounds on Sunday in a Class AA Southern League baseball event.
Wood (W, 5-3), who won his fifth straight decision, matched his career-high with 11 strikeouts and issued no walks in outdueling the Suns' Graham Taylor (L, 2-5).
Wood and Taylor battled to a 0-0 tie until Zack Cozart connected on a 2-1 pitch from Taylor in the seventh inning for his fourth home run in five games.
More ...
Staff Reports
Co. Line action continues
ELM CITY -- Bill Winstead of Bailey captured his second victory of the Super Stock Four Cylinder Division during action last Saturday at County Line Raceway.
David Beaman of Bailey claimed his first Pure Stock V-8 win this season.
Neal Sykes took his second Late Model feature win of the season. Cody Keith of Franklinton now has three wins under his belt for the Cadet division. More ...
Staff Reports
Blackbeard visits Coopers Elementary
Aaaaargh! Ahoy Maties! Fourth grade students at Coopers Elementary School were not really worried about walking the plank but enthusiastically listened as Blackbeard the Pirate brought North Carolina history to life during a recent visit. His animated actions and swashbuckling style captured the attention of all present.
Ben "Blackbeard" Cherry has shared stories of Colonial America and the Caribbean's most colorful moments in history with over 400 schools, museums and youth groups. His exciting and entertaining approach to history and the telling the tale of Blackbeard's life story and many adventures captured his audience of young and old alike. More ...
CONTRIBUTED
AUDDIE BURGESS
ROCKY MOUNT - Auddie Burgess, 70, died Saturday, June 6, 2009 at The Golden Living Center in Tarboro. More ...

JAMES "JIM" ROSZEL SWINDELL JR.
James "Jim" Roszel Swindell Jr., 59, passed away Friday, June 5th, 2009. He was born Tuesday, October 11th, 1949. He was preceded in death by his parents, James Roszel Swindell Sr. and Beulah Botsford Swindell. More ...