Subscribe/Access
Advertisements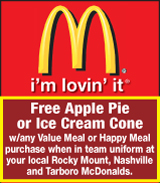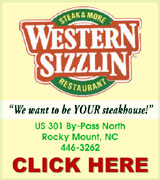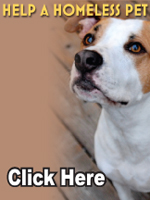 Sections
Member Options
Back
Former Graphic owner passes away
John Allen "Jack" Sharpe, Jr., former owner of The Nashville Graphic, passed away on Sunday, May 17, 2009. He was 96-years-old.
Sharpe and his wife, Helen, bought The Graphic in 1984 from Joe and Tom Wilson. The Sharpe's sold the newspaper to its current owner, Gary Cunard in 1996.
Warren Evans, who served as Nashville's Mayor for 16 years, said he didn't know the Sharpes that well but said he'd see him walk by his dry cleaning business several times a week on his way to The Graphic.
"He seemed to be a nice gentleman and he was well liked," Evans said. More ...
Amanda Clark, Graphic Staff Writer

Kelton Frazier, a member of Post 110, salutes as Taps is played by Gary Rapp, Minister of Music at Nashville United Methodist Church.

Locals pay homage
Nashville's American Legion Post 110 hosted its annual Memorial Day service at Forrest Hill Cemetery on Sunday evening to remember those soldiers that paid the ultimate sacrifice.
Over 200 Nash County soldiers have lost their lives in wars over the years, including two during the Revolutionary War, 41 during World War I, 143 during World War II, 16 during the Korean War and 35 during the Vietnam War.
"Let us never forget the price paid, the blood shed," Bob Simpson, guest speaker for Nashville's Memorial Day service, said. More ...
Amanda Clark, Graphic Staff Writer
Lt. Governor appoints Parker to Rural Economic Development Board
A Lieutenant with the Nash County Sheriff's Office is hoping to continue his service to the public by serving on a board dedicated to bettering Rural North Carolina.
Lt. Scott Parker, who serves as the Narcotics Division Commander for the Nash County Sheriff's Office, was recently appointed to the Board of Directors of the N.C. Rural Economic Development Board by Lieutenant Governor Walton Dalton.
The Board of Directors is comprised of a 50-member group representing state and local leadership in business, agriculture, education, government and numerous other areas of public service. Three members are appointed each by the Governor, Lt. Governor and Speaker of the House. The other members are elected by the Board for two-year terms. More ...
Amanda Clark, Graphic Staff Writer
Nashville lowers tax rate 12 cents
Nashville's Town Council held its final workshop on the proposed 2009-2010 budget last week, a budget that includes an increase in water and sewer rates but a significant decrease in property tax rates.
The $9 million budget is $2 million more than what was adopted in the 2008-2009 budget. However, two temporary funds are included and make up $1.76 million of the proposed budget. Those funds include the Downtown Revitalization Fund and the Capital Project Fund for the new Town Hall. Without the temporary funds, the 2009-2010 budget reflects an increase of around $280,000. More ...
Amanda Clark, Graphic Staff Writer
Informational meetings set to discuss Voluntary Ag Districts
Two public informational meetings are scheduled for the month of June to educate Nash County citizens on Voluntary Agriculture Districts.
Nash County Commissioners are reviewing the possibility of adopting a Voluntary Agricultural District Ordinance which will allow farmers the choice to register their property as agricultural districts. The Voluntary Agriculture District was something created years ago in the interest of farmland preservation. More ...
Amanda Clark, Graphic Staff Writer
Locals named to ECC President's, Dean's List
Nash County residents are among those named to the President's and Dean's List at Edgecombe Community College for the the Spring 2009 semester.
Rocky Mount residents named to the President's List include Tonya Aycock, Patricia Darling, John Lee and Laura Mitchell.
Students named to the President's List earned a 4.0 grade point average. More ...

Local man completes CPA exam
Brandon Derel Brake, of Nashville, was one of 110 North Carolina candidates who succesfully completed the Uniform CPA Examination by passing one or more Exam sections during the period January 2009 - March 2009.
The Uniform CPA Examination tests a candidate's knowledge and skills in four major areas - Auditing & Attestation; Financial Accounting & Reporting; Regulation; and Business Environments & Concepts. More ...

New TRU TV campaign highlights rising grassroots tobacco free movement across North Carolina
This month, the NC Health and Wellness Trust Fund (HWTF) kicks off a new TV campaign highlighting the efforts of TRU groups comprised of teen advocates across the state who are helping prevent teen tobacco use. The campaign launches statewide and is designed to encourage even more NC youth to join the grassroots movement.
Tobacco.Reality.Unfiltered (TRU) is HWTF's statewide initiative to prevent tobacco use among teens. HWTF grantees across the state have founded more than 155 TRU groups, including Nash County Teen's Against Tobacco Use (TATU), which is made up of over 50 of teen advocates who are working to prevent teen tobacco use in our community and within Nash Rocky Mount Public Schools. More ...
Contirubted
Northern Nash High Band program celebrates its seniors and its season
The Northern Nash Band directors, students and parents had a festive and respectful evening at the Gateway Center Thursday, May 21. With laughter and tears, the 2009 graduating seniors were individually recognized, and the extensive time and energy put forth by all the students involved was acknowledged. More ...
Contributed
Local photographer earns print award
Michael Brantley, M.Photog.Cr., CPP, of Brantley's Studio in Nashville won the Distinguished Award in Social Events at the Southeastern Professional Photographers Association (SEPPA) print competition held recently in Athens, Georgia.
Brantley won with "Fiddlin' Around," an image of a fiddler performing at Merlefest which was shot as part of an assignment for Business North Carolina magazine in 2008. The Distinguished Award is made to the runner-up in the category at the competition among the 13 member states. More ...

Nash County native earns Doctor of Pharmacy at UNC
Allison Morgan Williams received a doctor of pharmacy from the UNC Eshelman School of Pharmacy at the University of North Carolina at Chapel Hill during commencement ceremonies on Saturday.
Williams is a 1995 graduate of Southern Nash Senior High and is the daughter of Benny and Jeanette Morgan. After graduating from UNC, Williams will practice with CVS Pharmacy. More ...

Rocky Mount soldier earns third in Sapper competition
FORT LEONARD WOOD, Mo. - He was exhausted. He hadn't slept in two days and was having problems focusing on the task at hand. He was hungry. He couldn't remember his last meal. It was non-stop action. Each task seemed more excruciating than the last.
For the son of a Rocky Mount couple, it was a marathon of continuous events that tested his abilities as one of the Army's best combat engineers during a 52-hour, six-phase blur of events called the Best Sapper Competition. More ...
Contributed Article By Dona Fair
Thompson recognized as MOC outstanding religion student
Laura Thompson of Kinston received the 2009 Citation for Outstanding Student of the Year in Religion at Mount Olive College's Annual Awards Day.
The citation recognizes a student who has excelled academically and who has demonstrated outstanding service to the religion department. The student is named by faculty in the religion department. More ...

Wilder receives 2009 NCC Outstanding Alumni Award
Nash Community College is proud to announce that Morris R. Wilder is the recipient of the 2009 Nash Community College Outstanding Alumni Award. This award recognizes the achievements of past graduates and provides inspiration for current students of Nash Community College.
More ...

Twin counties awarded additional funds for emergency food, shelter
Nash and Edgecombe Counties has been chosen to receive $69,725.00 to supplement emergency food and shelter programs in the county. These funds have been made available through the American Recovery and Reinvestment Act of 2009 (ARRA).
The selection was made by a National Board that is chaired by the U.S. Department of Homeland Security's Federal Emergency Management Agency and consists of representatives from the American Red Cross; Catholic Charities, USA; National Council of the Churches of Christ in the U.S.A.; The Salvation Army; United Jewish Communities and United Way of America. The Local Board was charged to distribute funds appropriated by Congress to help expand the capacity of food and shelter programs in high-need areas around the country. More ...

Nash celebrates National Foster Care Month
Nash County held its 22nd annual Foster Care Picnic on May 15 in recognition of Foster Care Month. Eighty-five people attended the event, including foster families and the children placed in their homes. Randy and his wife Ginger from Pete's Cafe in Nashville donated and grilled the hot dogs and hamburgers for everyone.
All children deserve a safe, happy life — including the nearly 500,000 American youth in foster care. Young people in foster care especially need nurturing adults on their side because their own families are in crisis and unable to care for them. More ...

Nash County Blood Drives for June 2009
Tuesday, June 2 from 4 until 8 p.m. at the Harrison Family YMCA, 1000 Independence Drive, Rocky Mount
Wednesday, June 3 from 11:30 a.m. until 5:30 p.m. at Hospira, Inc., Hwy 301, Rocky Mo More ...

Evangelist David Ring to speak at Nashville church
David Ring, a nationally known evangelist, will speak at Ebenezer Pentecostal Holiness Church on June 8.
Few individuals have felt the crushing blows that have besieged David Ring since birth. He was born to lose. On October 28th, 1953, in Jonesboro, Arkansas, David was born with Cerebral Palsy. Orphaned at age 14, he was cast about from family to family with nowhere to call home. He endured constant physical pain, humiliating public ridicule and constant discouragement. Yet in the face of these seemingly insurmountable obstacles, David emerged not victimized . . . but victorious! Life was worse than hopeless to him until his relationship began with Jesus Christ who taught him self-respect and acceptance of his physical challenges. To most, physical challenges of this magnitude would prove to be a tombstone. For David Ring, this coming of age was and remains a milestone. More ...

Peachtree Community News
On Sunday morning a very moving video was shown, commemorating those who had made the ultimate sacrifice for our nation. The pledge of allegiance to the flag was given by all. The choir sang a patriotic medley, directed and accompanied by Jane May.
More ...
BARBARA HARDISON
Ephesus Community News
Pastor David Eidson welcomed everyone as we honored our men and women in the armed forces for their dedicated service to our country. More ...
DEBBIE PHILLIPS
Beulah Community News
We had another great day at Beulah Church of Christ Sunday. We had a good attendance and a great sermon brought to us by our pastor, Daniel West on "Isn't He Wonderful". Junior church leader was Kelsee West. On Sunday night we had a great turn out for the concert brought to Beulah by the Royal Descendants. The service was dedicated in memory of Freddie Dunn and in honor of his wife, Frances Dunn. It was great to see the pews filled with members and friends. Afterwards, delicious refreshments were served at the fellowship hall. Thank you all for a great attendance. It was great to see so many friends again. More ...
WILMA ENROUGHTY
MILITARY BRIEFS
Army Pfc. Draey D. Quarles has graduated from basic combat training at Fort Jackson, Columbia, S.C.
Quarles is the son of David Mason of Nashville and Angelia Carmichael of Petersburg, Va.
The private is a 2005 graduate of Nash Central High School. More ...

Sometimes we find change is necessary
You've heard for some time now that newspapers are dying. And that we're looking at a future in which the printed product will not exist.
Well, as I said in an earlier column this year, I think community journalism and newspapers are going to pull through this economic struggle and will be around for a long, long time.
One change we as an industry are going to have to face however, is waking up to the fact that we can no longer provide the proverbial "free lunch" on our websites if we plan to survive. More ...
Jo Anne Cooper
I wish people would stop speaking for me
Alright, enough is enough.
I am about tired of people — especially ones I don't know — speaking for me.
First, President Obama takes his Rockin' Tour of Europe 2009 to apologize for American arrogance. Then he gives the Queen of England an iPod loaded with his speeches. Ironic, wouldn't you say?
While that topic could be a column all its own, I think the American military cemeteries all over "The Continent" trump any charges of arrogance. After all, they still speak French, not German, in France ... and no one but the Russians have to learn Russian. More ...
Mike Brantley
Politicians have become our enemies
The enemy is not a Communist, Marxist, Maoist or Muslim cult; the enemies are our politicians who use "democracy" as a masquerade. We must oppose them decisively, empathetically, overpoweringly.
Every convenient excuse is used to increase taxes and curtail freedom because our politicians have ambitious objectives that are impatient with the democratic process. They believe their goals are their own justification. They create layers upon layers of obscure laws and ethics rules to govern themselves and build insurmountable defenses around their political careers with the guarantees bought by trading with the powerful elite. More ...
Letters to the Editor:
Will our leadership refuse to allow real reform and relief for our citizens?
I am very upset by a comment made by Rep. Lucy Allen, in regard to the plight of the county residents of North Carolina. Regarding 9 hours of testimony by citizens, documenting abuse, she said that these cases "are anecdotal".
Two years ago the NC House appointed a Select Committee to investigate abuse of citizens by use of forced annexation.
Statewide hearings resulted in their recommendation of a statewide moratorium. More ...
Letters to the Editor:
Annexation is robbing same freedoms reader defended in the military
Some 50 years ago I left the cotton patches of Northeastern Mississippi for what my family hoped would be a better life. Within a few months I found Kenosha, Wisconsin where we had settled to be a strange place. After the eleventh grade and on my 18th birthday I left Kenosha to join the Army where I spent the next 20 years. At the end of my Army career my young family and I were in North Carolina. While my Army career was ending I was attending college full time and working full time. We decided to remain in North Carolina until at least I had finished college, which was approximately 30 years ago. We have stayed in North Carolina since that time and now we have grown to love "Calling North Carolina Home". More ...
Letters to the Editor:
CLOSE CALL FOR SN
HENDERSON -- After picking up a shutout in their playoff-opening victory against Rockingham County, the Southern Nash Ladybirds continued their defensive stinginess last Friday at Northern Vance.
But the Lady Vikings returned the favor, outscoring Southern Nash by a 2-1 margin in pitcher's duel in the second round of the Class 2-A State Fast-Pitch Softball Playoffs.
Northern was scheduled to host SouthWest Edgecombe -- another NEW-6 squad -- in Tuesday's third round of the postseason (weather permitting). More ...
Staff Reports
Northern Wraps Up Softball Year
RED OAK -- One of the most successful stints in Northern Nash High School softball history is now in the record books.
NNHS' star-studded senior class of Brianne McKenney, Lindsay Bailey, Melissa Avent and Sam Gurganus said goodbye last Friday after four solid campaigns that featured a trio of NEW-6 Conference championships.
Obviously, other players contributed to those crowns, and the Lady Knights will return several talented performers from this spring's club. More ...
Staff Reports
Southern defeated at finals
BURLINGTON -- Southern Nash reached the Class 3-A Dual Team Tennis Championships for the second straight year, but the Firebirds were defeated last Saturday by Lake Norman.
Lake Norman earned its first-ever team tennis crown with a 5-0 decision over the Firebirds at the Burlington Tennis Center.
Southern Nash's setback was the first of the season, as the Firebirds closed at 20-1. Lake Norman finished at 20-3.
Lake Norman's Andrew McKinnon, who topped SN's Julian Paulsen in the No. 1 Singles Match, was selected as the event's Most Valuable Performer. More ...
Staff Reports
NN rolling in playoffs
GREENSBORO -- Thoughts of 2007 are now buzzing in the heads of Northern Nash High School baseball fans.
Why?
Because the Knights are just one game away from the NCHSAA 3-A East Regional Final series. They got a superb pitching effort from senior Brandon Denton last Friday to beat Western Guilford 7-0.
The Knights faced Oxford Webb on the road Tuesday evening in Round 4 action with a chance to make it back to the same level the 2007 squad did just two seasons ago. Either West Brunswick or Eastern Wayne will await the winner, which was not available at press time. More ...
CHARLES ALSTON, Graphic Correspondent
Howard, Hall saluted at SNHS
STANHOPE -- Alyse Hall and Stacey Howard took home top honors at last Monday at Southern Nash High School Athletic Awards Ceremony at the SNHS Gymnasium.
Hall, who will continue her basketball career at Campbell University, was saluted as SN's Female Athlete of the Year. She also participated in tennis for the Ladybirds.
Stacey Howard, a standout in football, basketball and track and field, was tabbed as the school's Male Athlete of the Year.
Howard will play football next year at Chowan University. More ...
GEOFF NEVILLE, Graphic Sportswriter
ECU's Godwin the Coach of the Year
HATTIESBURG, MISS. -- East Carolina University's Chris Heston was named Newcomer-of-the-Year, while Head Coach Billy Godwin took home the Keith LeClair Coach-of-the-Year Award that is named for the former ECU skipper who courageously battled ALS (Lou Gehrig's Disease) before his passing in 2006.
Godwin is a Northern Nash High School graduate who resides in Rocky Mount. More ...
Staff Reports
East Carolina to host regionals
GREENVILLE -- The East Carolina University baseball team will make its 24th NCAA Regional appearance and 10th in the last 11 years after earning a No. 1 seed at the Greenville Regional in this year's NCAA Baseball Championships.
ECU is coached by former Louisburg College skipper Billy Godwin, with Tommy Atkinson, another ex-LC coach, serving as an assistant.
More ...
Staff Reports
Fish Now A Camel
ROCKY MOUNT -- Rocky Mount High School senior catcher Ben Fish knows he has his work cut out for him when he gets to Campbell University next fall. He'll have to beat out another Nash County catcher for the starting job.
The most prolific RBI producer in school history signed to play for the D-I Fighting Camels at the school's athletic banquet last week. But when he hits the field in Buies Creek, former All-State Northern Nash backstop Bryan Braswell will be waiting for him. More ...
CHARLES ALSTON, Graphic Correspondent
Nash trio picked for contest
DURHAM -- Three of Nash County's top senior high school baseball players have been selected to play in the N.C.-S.C. Baseball Challenge All-Star Baseball Game in Myrtle Beach, S.C. on Friday and Saturday, June 11 and 12.
Selected to the 19-member team are Rocky Mount's Brian Goodwin and Ben Fish and Northern Nash's Tyler Joyner. More ...
CHARLES ALSTON, Graphic Correspondent
Hurricanes on brink of elimination
RALEIGH -- The Pittsburgh Penguins marched into the RBC Center last Saturday and defeated the Carolina Hurricanes 6-2 to take a three games to none lead in their best- of-seven series in the National Hockey League's Stanley Cup Playoff semifinals.
The Canes opened the scoring at 4:06 of the first period as Matt Cullen flipped the puck past Pens goalie Marc-Andre Fleury for the early 1-0 lead.
The Penquins evened the score at 1-1 just over two minutes later as Evgeni Malkin, after a bad clearing attempt by Tim Gleason, found the back of the net. More ...
DAVE BUCK, Times Correspondent
Boykin to perform at Nash Arts Center
Nash Arts welcomes to its stage local singer and songwriter, Amy Boykin of Nash County.
She will perform in concert at Nash Arts Center Saturday June 6th at 7 p.m.
Amy is a mother of three active children, a high school English teacher, and a singer/songwriter who plays the piano. She loves working in her church and has been its pianist since she was 12 years old. She enjoys singing gospel, country, and other inspirational music – including her original songs and has performed in many area churches, community events, talent showcases, and weddings.
More ...

Planetarium offers special summer sky program
The Rocky Mount Children's Museum & Science Center, presents a night sky program in the Cummins Planetarium titled, Exploring the Summer Sky. This special presentation features a extended version of the popular Seasonal Stargazing show as well as a live discussion with slides of some of the season's most fascinating deep sky wonders. Beginner star charts are provided. More ...

Summer Music Series kicks off in Rocky Mount
The City of Rocky Mount has kicked off its downtown summer music series at the Imperial Centre for the Arts & Sciences, located at 270 Gay Street, Rocky Mount.
Downtown Live!, Rocky Mount's Summer Music Series, will take place on the second and fourth Thursday of each month through August.
Employees from several city departments helped plan the live music series, which covers a wide variety of musical genres, from bluegrass to blues.
More ...

JAMES PHILLIP "PHIL" BATCHELOR
James Phillip (Phil) Batchelor, 67 of Lawrenceville, VA passed away at home on Wednesday May 20, 2009. He is survived by his wife of 35 years, Jean; daughter Cathy Callahan and her husband Louis of South Hill; son Robert Charles Baird of Blackridge; and three grandchildren. More ...