Subscribe/Access
Advertisements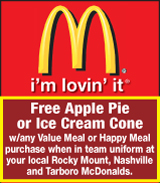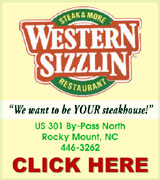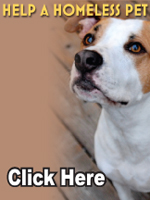 Sections
Member Options
Back
Nash budget includes lower property tax rate
Nash County Commissioners were presented a lean budget for the 2009-2010 Fiscal Year at a recessed meeting on Monday.
The budget included a decrease in the property tax rate, from 70 cents to 68 cents per $100 valuation. Commissioners discussed whether 68 cents was low enough, with many commissioners agreeing on 67 cents per $100 valuation. However, Commissioner Fred Belfield said he'd like to see the property tax rate remain at 70 cents and for it to remain at that rate over the next eight years.
More ...
Amanda Clark, Graphic Staff Writer
Education budget continues to tighten
NASHVILLE – Nash-Rocky Mount Public Schools Superintendant, Rick McMahon, told board of education members at Monday night's work session that they have to be as fiscally responsible as possible while moving forward into a time with less money which led to his proposal of closing Braswell Elementary School and transferring the students to nearby facilities.
He said at one point during Monday night's meeting that the school system is working with $2 million less than it had six months ago due to budget cuts. More ...
Jo Anne Cooper, Graphic Publisher
East Coast Equipment celebrates opening
Business has been good so far for East Coast Equipment, who opened on Eastern Avenue just outside of Nashville last month. The John Deere business celebrated its first month of success on Friday and Saturday with its official grand opening ceremonies.
Nashville's Chamber of Commerce hosted a ribbon cutting for the business on Friday morning. Mayor Donald Street welcomed the business to Nashville and promptly cut the ribbon so the dozens of guests could take a tour of the facility, test drive the lawn mowers, register for giveaways and enjoy all-you-can eat hot dogs. More ...
Amanda Clark, Graphic Staff Writer - 1 opinion posted
Board considers ordinance on height of chimney flue
Spring Hope Commissioners discussed requiring a 25-foot height on the chimney flue of outdoor wood burning stoves during the regular board meeting last Tuesday night.
Town Manager John Holpe brought the issue up to commissioners after a citizen complained about the smoke coming from a neighbor's outdoor wood burning stove.
More ...
Amanda Clark, Graphic Staff Writer
Tickets still available for Reverse Raffle
Tickets are still available for the fifth annual Reverse Raffle, sponsored each year by the Nashville Fire District Auxiliary.
The auxiliary hosts the event each year as its major fund raiser. Proceeds from the event fund injury prevention, life safety and educational programs that directly impact the Nashville community. This year's Reverse Raffle is set for Friday, May 29.
Nashville Fire Chief Tim Pope said so far, sales for the tickets are lower than average. More ...
Amanda Clark, Graphic Staff Writer
Nashville native to walk for Crohn's
For three years, Vera Morris didn't know what was wrong with her. The Nashville native began experiencing various symptoms and went from doctor to doctor trying to find out what was wrong with her. In September 2008, she finally got her answer. She was diagnosed with Crohn's disease.
Crohn's disease is an incurable disease that causes inflammation in parts of the gastrointestinal tract. It can affect various parts of the body and has a multitude of symptoms. More ...
Amanda Clark, Graphic Staff Writer
NHCS cancer program receives accreditation
Nash Health Care Board members applauded efforts made by Oncology staff at its regular board meeting last month.
The cancer program at Nash Health Care was recently awarded a three-year accreditation from the American College of Surgeons Commission on Cancer with nine commendations for excellence. This puts it among the top five percent of the community cancer programs in the nation. Nash Health Care is one of only 34 facilities in North Carolina and one of 1,400 nationwide with this accreditation. More ...
Amanda Clark, Graphic Staff Writer
NASHVILLE POLICE BRIEFS
ARRESTS
Andrew Jason Ward - 5/8/09 - charged with failure to appear for a speeding charge
Robbert Allen Sutton - 5/13/09 - charged with larceny by employee
Christopher Gerald Deans - 5/14/09 - charged with simple physical assault
Erika Renee Leonard - 5/16/09 - charged with failure to appear for a drug paraphernalia charge More ...

Teacher attends seminar
Robin S. Moseley of Nashville Elementary School recently attended a seminar held at the North Carolina Center for the Advancement of Teaching.
NCCAT provides residential seminars in the arts, sciences, humanities and technology for pre-kindergarten through twelfth-grade public school teachers. The seminars are offered on a year-round basis at no cost to participating teachers. They are designed to renew teachers' vitality for teaching and to equip them with new knowledge for the classroom. Mary McDuffie is center director. More information about NCCAT seminars is available by calling 828-293-5202, toll free at 800-922-0482 or online at www.nccat.org.

More ...

Debu-ette Club celebrates 49th graduating class
The Rocky Mount Debu-ette Club will hold its annual Presentation Ball on Saturday, May 30 at the Dunn Center. Sixty freshmen and forty-seven seniors are eligible to be presented in a ceremony prior to the Ball.
The Rocky Mount Debu-ette Club is a service organization for girls in ninth through twelfth grade. The purpose of the Club is to give its members an opportunity to render community service and to help them become leaders in civic and social affairs. More ...

Bailey's Jewelry supports NCC
Bailey's Fine Jewelry recently donated over $1,000 to the Nash Community College Foundation Scholarship Program to help deserving students reach their educational goals. The money was collected through donations to the Bailey's Give Back program. "The College is thankful to friends like Bailey's Fine Jewelry. Their investment in education will return dividends for many years to come through the development of a skilled workforce for the Nash/Rocky Mount community," said NCC President Bill Carver. More ...

NCC ANNOUNCES 2009 NURSE GRADUATES
Nash Community College is pleased to announce the Class of 2009 Associate Degree in Nursing graduates. These graduates are now eligible to sit for the NCLEX-RN licensure exam: More ...

Wrenn receives scholarship
Daniel Wrenn of Nashville has been awarded a half-tuition scholarship to attend Nashville Auto-Diesel College in Nashville Tennessee.
Daniel is the son of Danny Wrenn and Naomi Langley. He will graduate in May from Nash Central High School. He is scheduled to enter NADC's Automotive and Diesel Technology diploma program in June. More ...

Ephesus Community News
Senior Adult Day was observed during worship service at Ephesus on Sunday followed by a fellowship meal in their honor.
Jennifer Glover led the Children's Sermon and honored the senior adults as we "remembered when". We were reminded of what prices we paid for things many years ago as compared to today's prices, such as a movie costing $0.35 in 1950 and $7.25 today. Yes, times have changed, but God's love for us and His promises to us never change! More ...
DEBBIE PHILLIPS
Mt. Zion FWB Church News
I missed being in Sunday school and worship service this week, just couldn't make it. Brother Elza brought me a tape of the service and I appreciate his ministry. With the help of the tape and the bulletin, I hope to share Mt. Zion news effectively. I'm sure Sunday school and the message was a blessing for all who attended. More ...
ROSALENE BASS
Peachtree Community News
The BBQ plate sale was a huge success. Peachtree folks worked long and diligently, but with a sweet spirit, to prepare and serve the plates. Many thanks to all of those who supported this effort. More ...
BARBARA HARDISON
Beulah Community News
On Saturday, we at Beulah were treated with a very nice Senior Citizens luncheon. We really want to thank those who did such a great job of decorating the fellowship hall, preparing and serving the food. I hope I don't miss anyone but those I am aware of are Julia Wheeler, Sonnie Wheeler, Wendy Rose, Carolyn Cole, Daniel, Amy and Trey West. After a very nice lunch we played bingo and several lucky ones won a prize. Again I want to say thank you to those people and also to those who attended to enjoy the meal. More ...
WILMA ENROUGHTY
Nash Health Board Chair Zalzneck honored with Trustee Service Award
The North Carolina Hospital Association (NCHA) recently presented the Trustee Service Award to Robert "Ziggy" Zalzneck, chairman of the Nash Health Care Board of Commissioners.
The NCHA Trustee Service Awards were created in 1992 to recognize hospital trustees who, through their trusteeship, have made significant and unique contributions to their hospitals and the communities they serve. The NCHA is a statewide organization representing 135 hospitals and health networks and promoting community health improvements by delivery of quality health care. More ...

During down economy, organizations need your support more than ever!
Two important Nashville organizations are gearing up for fund raisers that will raise money to help continue programs.
The Nashville Fire District Auxiliary will hold its fifth annual Reverse Raffle next Friday, May 29 at Nash Community College. The event is the organization's main fund raiser for the Nashville Fire Department and helps support various programs. Last year's event helped the department purchase Pluggie. If you haven't gotten the chance to see Pluggie, you should make it a point to go check him out. He's pretty cool and even though he may be meant for kid's educational enjoyment, I think adults will probably like him too. Pluggie was certainly a worthwhile purchase and has made a positive impact on the department's fire prevention and life safety programs. More ...
Amanda Clark
Medal of honor winners
Many folks know the end of May and the holiday that marks it, as the non-offical beginning of summer. And that is fine.
That is fine, if you also stop at some point — even if only for a moment — on the way to the beach, to an amusement park, or elsewhere to recognize why that weekend is a holiday.
Memorial Day was established in 1868 by the Commander of the U.S. Army, General John Logan. It was set aside as a day to put flowers on the graves of fallen soldiers who served on both sides of the recent Civil War. More ...
Mike Brantley
The lack of community contributions from new and existing chains is disappointing
Dear Editor:
The Nashville Chamber of Commerce has accomplished yet another great success with the 2009 version of the Nashville Blooming Festival. A great debt of gratitude goes out to Jo Anne Cooper, Amy Beasley and Company for the tireless hours they sacrifice every year to produce this wonderful community happening. The forefathers who originally inspired this event (Jo Anne, Amy and others) are to be praised for their vision in prudently scheduling this event on Mother's Day weekend, thus encouraging those who may be contemplating an excursion "home" to visit Mom (or others)…. an 'extra special' reason to spend quality time visiting our vibrant community. Our Blooming Festival annually serves as a grand homecoming for many current and former area residents……and is a celebrated justification for revisiting Nashville, renewing old friendships, and just plain 'checking out' what's going on in the ol' hometown!!! More ...
Letters to the Editor:
Reader thanks Congressman Jones for his support of the HEART for Women Act
Dear Editor:
Thank you Congressman Walter Jones!
In these tough economic times, as more and more North Carolina residents face job and health insurance losses, many are forced to put their healthcare on hold. But with heart disease, stroke and other cardiovascular diseases still the No. 1 killer of women in our state, we as a nation must step up our efforts to educate all Americans, especially women, and offer assistance to control risk factors such as high blood pressure and high cholesterol. More ...
Letters to the Editor:
What is best for the North Carolina taxpayer
The senate and house may have to do what is best for N.C. taxpayers by doing minor tweaks to the 1959 involuntary annexation law as some lawmakers state that bond ratings are better due to involuntary annexation in N.C.
This way of thinking has been shared by the League of Municipalities. However, many county commissioners have submitted letters to the state with their support of reform. What is best for the North Carolina Taxpayer is both reasonable and unreasonable with expense to a few to help the greater majority. All North Carolinians should share the expense that benefits them rather than oppression of a few. More ...
Letters to the Editor: - 3 opinions posted
State Neighbors
GREENSBORO -- Given the schools' proximity to each other -- just across the bridge off U.S. 64 -- it was only fitting that Northern Nash and Nash Central stood side by side in the final standings from the Class 3-A Boys State Track and Field Meet.
Northern closed in the fifth spot overall with 30 points. Nash Central, with 28 points, was just behind in the No. 6 position at the annual event at Irwin Belk Track on the campus of North Carolina A&T University.
Central also picked up 10 points in the girls standings, which was good enough for a tie for 23rd place. More ...
GEOFF NEVILLE, Graphic Sportswriter
Northern Wraps Up NEW-6 Title
NASHVILLE -- Much more than just bragging rights were at stake when Northern Nash and Southern Nash met on the field for the third time this season.
Both clubs had made it through their respective brackets to tangle in the NEW-6 Conference Fast-Pitch Softball Tournament Championship last Wednesday at Glover Park.
The teams had split a pair of games during the regular season, and another close call was expected in the rematch at the tourney finale. More ...
GEOFF NEVILLE, Graphic Sportswriter
Claytor is strong at the states
BUIES CREEK -- Another year, another strong finish for Northern Nash's Daniel Claytor at the Class 3-A State Golf Tournament.
Claytor posted rounds of 73-72 for a total of 145 -- good for a tie for 11th place at the two-day event at Keith Hills Country Club.
A total of 84 golfers took part in the annual tournament, which began last Monday and ended last Tuesday.
More ...
Staff Reports - 1 opinion posted
Bishops' campaign complete
SALISBURY, MD. -- North Carolina Wesleyan College's baseball season came to an end last Thursday afternoon as the Battling Bishops were eliminated from the NCAA South Regional with a 14-2 loss to Johns Hopkins University.
The Bishops, who fell in the opening round to York College (Pa.) by a 12-1 score, finish the year with a 27-21 overall record.
Despite the pair of losses, however, the 2009 season will forever be highlighted by the program's 1000th victory, 16th regular season USA South Championship, 6th USA South Tournament Title, and 21st NCAA Tournament bid. More ...
Staff Reports
Northern surges into third round
RED OAK -- With his team down to 14 healthy players, Northern Nash girls soccer coach Joe McCarthy wasn't sure what to think of the Lady Knights' potential fortunes in the Class 3-A State Playoffs.
But Northern Nash has exceeded their coach's expectations -- and posted an all-time school best along the way.
Northern had never qualified for the third round of the postseason until last Saturday, when the Lady Knights collected a 5-0 home victory over the Washington Pam Pack in second-round action at the NNHS Soccer Field. More ...
GEOFF NEVILLE, Graphic Sportswriter
Northern, RMHS pick up playoff wins
RED OAK -- Northern Nash senior lefty Tyler Joyner hurled six innings of two-hit baseball in silencing Bartlett Yancey 6-0 in the first round of the NCHSAA 3-A baseball state playoffs at home last Thursday evening.
The Knights (15-7), the No. 2 seed from the NEW 6 Conference, hit the road Tuesday to battle Southern Alamance Tuesday in second round action. At press time, the results of the game were not known. More ...
CHARLES ALSTON, Graphic Correspondent
Plenty of race action at Co. Line Speedway
ELM CITY -- There were five new winners out of six feature events last Saturday night at County Line Raceway.
James Batten of Rocky Mount captured his first Late Model victory of 2009.
The checkered flag also waved for Bill Winstead from Bailey in the 20-lap Super Stock Four Cylinder feature.
Cody Keith of Franklinton took the win of the Cadet division. James Manning of Wilson captured the win of the 15-lap Pure Stock Four Cylinder race. More ...
Staff Reports
County clubs play in the postseason
GREENVILLE -- Nash Central's varsity baseball team had just one day's notice that it had made the NCHSAA Class 3-A State Playoffs.
But all the time in the world may not have been enough to prepare the Bulldogs to meet two-time state champion D.H. Conley last Friday.
The Coastal Conference's No. 1 seed spotted Nash Central a 1-0 lead in the rain-delayed contest before scoring seven runs in its half of the first for a 14-4, five-inning victory. More ...
CHARLES ALSTON, Graphic Correspondent
East Carolina wraps up conference crown
GREENVILLE -- After winning the 2009 Conference USA regular season title, East Carolina University will be the No.1 seed at the 2009 C-USA Baseball Championship, which begins today at Pete Taylor Park in Hattiesburg, Miss.
The Pirates secured the crown after finishing off a three-game sweep of Memphis last weekend, while UAB rallied to defeat Rice on Saturday.
For East Carolina (41-15), it is the club's second Conference USA regular season championship, as the Pirates won the 2004 title with a league-record 25 conference victories. More ...
Staff Reports
NASH COUNTY REC REPORT
NASH COUNTY -- Listed are updated results from the Nash County Parks and Recreation Department's current leagues: More ...
Staff Reports
Carolina Mudcats split twinbill
ZEBULON -- On a crisp Monday night from Five County Stadium, the Carolina Mudcats split their doubleheader with Jacksonville Suns in a Class AA Southern League baseball meeting.
After winning the opener 3-2, the Mudcats dropped the second game in 10 innings by a 4-1 margin.
Carolina took the first game in walk-off fashion after Eric Eymann led off the 7th with a double and scored the winning run on a Todd Frazier line drive double down the left-field line. More ...
Staff Reports
EDNA KORNEGAY BOOTH
NASHVILLE - Edna Kornegay Booth, 88 passed away on Sunday, May 17, 2009. She was born in Johnston County, May 14, 1921 to the late Herbert Kitchen and Bettie Pittman Kornegay. More ...

CHARLIE MOODY
ROCKY MOUNT - Charlie Moody, 61, died Wednesday, May 13, 2009 at Nash General Hospital in Rocky Mount. More ...

VIRGINIA HILL
ROCKY MOUNT - Virginia Hill, 53, died Tuesday, May 12, 2009 at Nash General Hospital in Rocky Mount. More ...