Subscribe/Access
Advertisements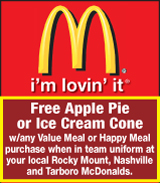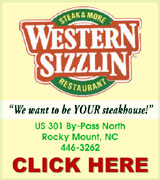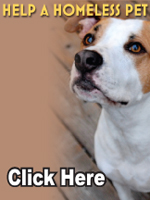 Sections
Member Options
Back
OLCAFA rallies for reform
Residents across the state showed up in red shirts and with big signs at the Halifax Mall last Wednesday to join together to protest forced annexation.
The statewide Rally for Reform was held in Raleigh last Wednesday and gave annexation proponents the opportunity to not only rally together but to also meet with legislators to discuss annexation bills that could affect the current laws. Dozens of members from the Oak Level Community Against Forced Annexation, or OLCAFA, attended the event and met with several local legislators. More ...
Amanda Clark, Graphic Staff Writer
Blooming Festival is a success
Despite a brief storm that passed through Nashville Saturday evening and delayed the Coastline Band, the 13th Annual Blooming Festival was a success, organizers said.
"Were it not for the weather, it probably would have been the best festival we had," said Charles Taylor, one of the organizers for the event.
The weather was nice throughout the entire festival but a storm came through just before the Coastline Band was set to perform at 7 p.m. and delayed their performance. The high winds cause some equipment to malfunction but the band finally went on around 10 p.m. Taylor said many people stayed and waited for the band to perform. More ...
Amanda Clark, Graphic Staff Writer - 2 opinions posted
Momeyer sets public hearing for budget
The Town of Momeyer will move forward with a public hearing on its proposed 2009-2010 budget, after making some minor changes during the regular meeting Monday morning.
The proposed $70,000 budget is a $12,000 decrease from last year's budget. However, the decrease is primarily due to the completion of the new town hall in the current budget, where $10,000 of fund balance was appropriated. More ...
Amanda Clark, Graphic Staff Writer
Nash Health Care lobbies against sales tax reimbursement cap
The Nash Health Care Systems Board of Commissioners passed a resolution last week that opposes a budget measure being looked at by the North Carolina Senate's Finance Committee.
CEO Larry Chewning told commissioners that in looking for funding to balance the budget, the Finance Committee of the North Carolina Senate is looking at the possibility of capping the sales tax reimbursements that non-profit hospitals receive. Chewning said that most hospitals pay sales taxes for goods and services that they buy and are then reimbursed twice a year because of their non-profit status. More ...
Amanda Clark, Graphic Staff Writer
Castalia hires maintenance man
Following a closed session meeting in April, Castalia Commissioners agreed to hire David Braswell for a part-time maintenance position. At the regular meeting Monday night, Mayor Ellene Leonard announced Braswell had started work this week.
"We did have the closed session to discuss the interviews of the two candidates for the maintenance job and we did decide on hiring David Braswell for our maintenance man," Leonard said during Monday night's meeting. "We're going to see a big improvement around town with him working." More ...
Amanda Clark, Graphic Staff Writer
Child abuse victims are remembered
Being a good neighbor is the best way to combat child abuse. That's the message sent to attendants of the annual Prevent Child Abuse Ceremony on April 30, sponsored each year by the Nash County Department of Social Services.
Chris Battle, who serves as the Executive Director of United Community Ministries, told those in attendance that there were several reasons to be a good neighbor. Ultimately, Battle said if everyone worked hard to be a better neighbor, the number of child abuse victims would be lessened. More ...
Amanda Clark, Graphic Staff Writer - 2 opinions posted
Men for Change breakfast kicks off fundraising drive
Years ago, victims of domestic violence had no one to stand up for them. That's why organizations like My Sister's House are so important, Justice Robert Edmunds, Jr. told attendants of the Men for Change breakfast.
Edmunds said years ago, it was the prosecutor's job to stand up for the victim.
"Fortunately, things have changed since then," he said.
Today, there are court personnel dedicated especially to victims. But there are also groups like My Sister's House. More ...
Amanda Clark, Graphic Staff Writer
USDA sets date for referendum
The U.S. Department of Agriculture will offer soybean producers the opportunity to request a referendum on the Soybean Promotion and Research Order, as authorized under the Soybean Promotion, Research, and Consumer Information Act.
 The Request for Referendum will be conducted at USDA's Farm Service Agency offices. To be eligible to participate, producers must certify and provide documentation that shows that they produced soybeans and paid an assessment on the soybeans during the period of Jan. 1, 2007, through Dec. 31, 2008. More ...

NCHS to hold jazz concert at Nashville Elementary School
The Nash Central High School Jazz Band will present a jazz concert at Nashville Elementary School on Thursday, May 14 from 7 until 9 p.m.
The "evening with live jazz music" will feature guest appearances by Jazz Pianist and Composer Joe Cea, Jazz Vocalist Amy Hancock and Jazz Brasswind Artist Pablo Nieves. More ...

Nash Central Navy JROTC celebrates first year
The Nash Central High School's Navy Junior Reserve Officers Training Corps (NJROTC) Bulldog Navy celebrated its first year recently with an Activation and Commissioning Ceremony. The Ceremony was a reflection of the rich heritage of United States Naval Tradition.
Family members of cadets, officials from the City of Rocky Mount, Nash County and Nash-Rocky Mount Public Schools, Congressman Bob Etheridge's representative, naval cadets from Smithfield-Selma High School and retired military personnel were in attendance at the event.
More ...

MILIARY NEWS
Air Force Airman Brittney A. Cherry graduated from basic military training at Lackland Air Force Base, San Antonio, Texas.
Cherry is the daughter of Ann Barnes of Sharpsburg, and niece of Barbara Bailey of Elm City.
The airman is a 2007 graduate of Ralph L. Fike High School, in Wilson.
More ...

Local women attend NC Senior Tar Heel Legislature in Raleigh
Sharon Joyner and Jacquelyn Jeffers Wright attended the NC Senior Tar Heel Legislature on March 17 and 18 in Raleigh.
The Senior Tar Heel Legislature was created to:
- provide information to senior citizens on the legislative process and matter being considered by the NC General Assembly
- promote citizen involvement and advocacy concerning aging issues before the General Assembly
- Assess the legislative needs of older citizens by convening a forum modeled after the General Assembly More ...

BIRTH ANNOUNCEMENT
Steven and Misty Cockrell of Nashville are proud to announce the birth of their son, Sebastian Alexander Cockrell, born April 10, 2009 at Nash General Hospital in Rocky Mount. He weighed 7 pounds, 1 ounce and was 20 inches long. More ...

Ward Drug Company offers EMS Alert Vial Program
In times of emergency, having access to medical records can sometimes make a difference between life and death. If a patient is unconscious or is otherwise rendered unable to offer medical history, emergency medical services (EMS) personnel must rely on other means of acquiring this crucial information.
Gary Glisson, RPh and owner of Ward Drug Co. believes the EMS Alert Vial will be such a benefit to the Nashville Community. More ...

Mt. Zion FWB Church News
We had a wonderful Mother's Day service today. Our choir sang "She Will Be Called Blessed" and pastor Rogerson read a reading on mothers in connection with the song. A beautiful call to worship. More ...
ROSALENE BASS
Nash Health Department, area churches team up for "Pink Sunday"
In an effort to engage the community in breast cancer awareness and early detection activities, the Nash County Health Department is implementing "Pink Sunday" and Nash County's first Susan G. Komen Race for the Cure®.
May 3, 2009 marked the first "Pink Sunday" in Nash County. "Pink Sunday" is an effort with local churches to educate the members of their respective congregations on breast health and breast cancer. Each individual church is responsible for coordinating the event at Sunday service. Churches have the opportunity to celebrate survivors in their congregation as well as honor those who have lost their battle. All churches in the Nash County are encouraged to participate in spreading the life-saving message of early detection.
More ...

Peachtree Community News
Peachtree folks are getting ready to serve up barbecue on Friday. You may eat-in or take –out, and delivery is available for 10 or more plates. Tickets are $6.and thanks are expressed for your support of this fund raiser for the Building Fund. More ...
BARBARA HARDISON
Red Oak Community News
Several Girls in Action members and their moms from Red Oak Baptist Church attended the GA Mother/Daughter Overnight Camp at Camp Mundo Vista on May 1-2. "Come One, Come All" was the theme which was emphasized through all activities. Girls enjoying the weekend of Bible Study, crafts, recreation, and worship included Hannah Farmer, Allison Smith, Jenna Allen, Haley Evans, Miranda Griffin, Ellie Moore, Jessica Cary, and Grace Strickland. Other highlights of the camp included meeting missionaries Dewey and Gray Butler and Bonnie Doughtie and also the celebration at the close of camp with "Fish the Magish." More ...
SUZY PEARCE
Beulah Community News
I hope all you mothers had a great Mother's Day Sunday. Love and honor your mother while she is alive. Life is never the same after you lose your mother. On Sunday at Beulah we had several visitors. Many of them came to attend church with their mothers who are members of Beulah Church of Christ. Most of those also grew up at Beulah. Ellen Bone furnished the beautiful flowers on Sunday in memory of her mother, Eunice Fisher Kearns. Thank you Ellen. Danny and Beth Enroughty attended on Sunday, along with Beth's mother from South Carolina whose name is Wilma Bagwell. Danny is the son of Wilma and William Enroughty. More ...
WILMA ENROUGHTY
Ephesus Community News
Mothers there honored today at Ephesus Baptist Church. Corsages were given to the oldest mother, Mrs. Josephine Lamm; the youngest mother, Angie Murray Baker; and the mothers who had the most children in church were Kim May, Bunnie Hagler, and Anne Bass. More ...
DEBBIE PHILLIPS
Shopping local makes a difference
There are lots of sure signs that winter is behind us.
Many writers can take you on that trip in many different ways — they might write about birds singing, flowers blooming or pollen covering cars.
Me, I like to talk about strawberries.
I took Junior — a.k.a. Kent, my four-year-old — on the first strawberry excursion of the season a couple of weeks ago. Quirky weather had delayed the crop, but unfortunately won't extend it, so we got a late start this year. More ...
Mike Brantley
Annexation makes people servants of government
Dear Editor:
I just returned from attending the Blooming Festival in Nashville, and I would like to thank my friends for inviting me. Nashville is a nice town and the people are wonderful. The contrast between Nashville and the predatory, parasitical town of Rocky Mount is striking; Nashville is a town which makes people feel welcome, not threatened; a town inspiring citizens to want to be a part of it, not forcing unwilling victims into it. Being a visitor to the area, the evils of forced annexation by a miss-managed town in contrast to the potential of a well-managed town are examples of both the problems and solutions for all of North Carolina. More ...
Letters to the Editor:
Share your feelings about annexation!
Dear Editor:
We are thankful to have newspapers that print letters to the editor and share our concerns with readers.
We are grateful for the internet and cell phones to now have a feasible way to contact our Senators and Representatives to voice our concerns about the laws of our state.

More ...
Letters to the Editor:
It's time for action!
Dear Editor:
Now is the time to return control of the citizen's lives back to the citizens.
Now is the time to stop a few from imposing their will on many.
Now is the time to stop the ravages of municipalities and their councils.
Now is the time to end the taxation without representation reign of the municipalities. More ...
Letters to the Editor:
Festival volunteers are heart and soul of event
Organizers of the 13th Annual Nashville Blooming Festival can now sit back and relax as this year's event is history. But what an event it was.
On Saturday, the streets were filled with people of all ages, who came out to enjoy the many events. And despite the threat of messy weather, the day turned out to be beautiful. This year's Blooming Festival, I think it's safe to say, was a hit.
The festival doesn't just show up each year in downtown Nashville. To make this event a success, volunteers begin planning early. They start booking the bands, planning the carnival and working hard to ensure each year gets better and better. And they work hard. More ...
Amanda Clark
LHS TAMES 'BIRDS
LOUISBURG -- Jeff Flowers hoped that last Saturday's baseball game at Louisburg would serve as an indicator for the potential success of his Southern Nash Firebirds in the upcoming Class 3-A State Playoffs.
Instead, Flowers watched his club struggle mightily through a non-conference showdown against a Class 1-A opponent.
After both clubs had completed their league schedules, it was a meeting last Saturday with nothing -- other than bragging rights -- at stake. More ...
GEOFF NEVILLE, Graphic Sportswriter
Williams To Be Avenging Angel
RED OAK -- Opponents swear that crafty Kimberly Williams had eyes in the back of her head during her four-year girls soccer career at Northern Nash.
Williams used her uncanny vision to create plenty of scoring opportunities, both for herself and her teammates.
The entire time, Williams also had an eye on her future, as she was sifting through several opportunities to continue her career on the collegiate level. More ...
GEOFF NEVILLE, Graphic Sportswriter
Claytor contends at states
BUIES CREEK -- Northern Nash High School senior Daniel Claytor is in contention after Monday's first day of the Class 3-A State Boys Golf Championships at Keith Hills Country Club.
Claytor fashioned an opening-round 73, leaving him tied with six other golfers for the No. 8 position.
Claytor found himself only four strokes off the lead heading into Tuesday's final round. The tourney leader after one round was Asheville's Noah Ratner, who shot a 3-under-par 69. More ...
Staff Reports
RM, NN duel for top seed
RED OAK -- Rocky Mount has shared the last three NEW 6 Conference baseball titles, but was a woeful 0-2 in the tiebreaker games for the league's No. 1 playoff seed.
For the first time since 2006, the Gryphons will have that No. 1 seeding after they blew away Northern Nash 13-1 in five innings Monday evening before a large, but chilly, crowd at Northern. More ...
CHARLES ALSTON, Graphic Correspondent
Knights share crown
RED OAK -- Northern Nash celebrated getting a share of the NEW 6 Conference regular season title after beating visiting Nash Central 10-0 in five innings last Friday evening.
The Knights tied arch rival Rocky Mount for a piece of the league crown for the second time in three seasons.
In 2007, the Knights parlayed their share of the title into an eastern regional final berth with eventual 3-A state champion C.B. Aycock. More ...
CHARLES ALSTON, Graphic Correspondent
Runners excel at 5-K event
NASHVILLE -- Rarely does a competitor in the 50-54 age group come away as the overall champion of a 5-K event.
But that's what happened last Saturday at the annual Blooming Festival 5-K Road Race at Birchwood County Club.
Nashville's Ashley Bass from the 50-54 division was the overall men's winner with an impressive time of 17:32. Mason Williams was second at 17:37. More ...
Staff Reports - 1 opinion posted
Track stars make state
SWANSBORO -- Nash Central and Northern Nash will be represented by a slew of athletes this Saturday at the Class 3-A State Track and Field Meet.
In order to qualify, athletes needed a top-four finish in events at last Saturday's East Regionals at Swansboro High School.
As a team, Nash Central's boys closed in the second spot with 82 points -- just 10 points behind winner West Carteret.
Northern Nash took third with 74 points, while Rocky Mount was 10th at 19 points. Southern Nash was 22nd with two points. More ...
Staff Reports
East Carolina takes series vs. Houston
HOUSTON, TEX. -- Ryan Wood led 10 Pirates with at least one hit with his 4-for-5 performance, which included two home runs, as No. 22 East Carolina University (37-15, 14-7) took the baseball rubber match against Houston (24-27, 12-9) 13-6 Sunday afternoon in Conference USA action at Cougar Field.
Home runs by Wood, Stephen Batts and Brandon Henderson highlighted a five-run second inning that pushed ECU's lead to 7-1. More ...
Staff Reports
NASH COUNTY REC REPORT
NASH COUNTY -- Listed are updated results and standings for the Nash County Parks and Recreation Department's softball/baseball leagues: More ...
Staff Reports
Denim & Diamonds
NASHVILLE - Nash Arts will hold its annual premier fundraising event, the Denim & Diamonds Gala, Friday night, May 15th at the Rose Hill Convention Center just outside of Nashville. The event starts at 6:30 p.m.
This year's Gala includes a picnic menu of hot dogs and hamburgers, beverages, and a silent auction, plus live entertainment provided by Nash County's Got Talent 2009 winner Sirenna Pitt and The Monitors! More ...

Team places 2nd in State Envirothon Competition
After placing 3rd out of 30 high school teams at the regional Envirothon competition in Wilson, the Christian Homeschool Association of Rocky Mount "Swamp Stompers" team advanced to the state competition which was held on April 25 in Burlington.
The Rocky Mount team placed 2nd out of top 50 high school Envirothon teams from across the state. The top team was West Johnston High School and the 3rd place team was Enloe High School. More ...
Contributed
The "Bat Man" is coming to the Children's Museum
Learn about bats from around the world up-close and personal! Rob Mies, TV personality and Director of the Organization for Bat Conservation, will present three "LIVE SHOWS" at the Children's Museum and Science Center (CMSC). The first of which is a FRIEND'S fundraiser to support the programs, exhibits and experiences at the CMSC. Mr. Mies will present his amazing "LIVE" stage show and host a meet and greet and book signing on Saturday, May 16, at 7:00 pm. to members and special guests. Tickets for this event can be purchased at the Imperial Centre for the Arts and Sciences: $5.00 for adults and $2.50 for children ages 15 and younger. More ...