Subscribe/Access
Advertisements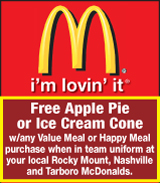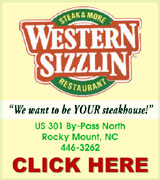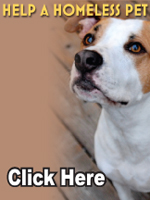 Sections
Member Options
Back
Nashville to host Phil Ford Golf Tournament
Nashville will play host to the second annual Phil Ford Golf Tournament, which is set for August 1.
Theresa Shaw, Executive Director of the Boys and Girls Club, came before Nashville's Town Council Tuesday night with the announcement and asked for the council's, as well as the town's, support.
"This year, we have chosen to put on that golf classic here in Nashville and we are just so excited," Shaw told council members. "We want you to embrace it and make everyone feel welcome that comes to this community." More ...
Amanda Clark, Graphic Staff Writer
Etheridge discusses recovery package with local officials
Congressman Bob Etheridge discussed the impact of the American Recovery and Reinvestment Act on North Carolinians while in Nashville on Monday.
Etheridge met with local leaders at the Town and Country to go over how the recovery package would affect North Carolina. North Carolina will receive around $6.1 billion in direct appropriations, Etheridge said, which will help create jobs and get the state back on its feet. That number does not include the tax cuts that North Carolinians will receive. More ...
Amanda Clark, Graphic Staff Writer
Nash reviews Voluntary Ag Districts
Nash County Commissioners are reviewing the possibility of adopting a Voluntary Agricultural District Ordinance which will allow farmers the choice to register their property as agricultural districts.
Board Chairman Robbie Davis brought the issue up at a special meeting held March 23. Davis said the county took action in March 2005 to form a committee but since has not met but a few times. Commissioner Billy Morgan chairs the committee. More ...
Amanda Clark, Graphic Staff Writer
Red Oak votes to add two members to Planning Board
Red Oak Commissioners voted unanimously to add two new members to the planning board Monday, April 6, during the course of the regular business meeting. According to Mayor Alfred Wester, the planning board had a need to replace one member due to the recent demise of former commissioner Stanley Moore. However, the town received such letters from two excellent candidates and decided to include both on the board, expanding the planning board to ten members. More ...
Amelia Harper, Graphic Correspondent
Nash County native releases new book
Twenty years after discovering letters written by his grandmother, Nash County native Ted Hopkins has published a book that includes the letters as well as a history of the letters' authors.
The book, "Letters From the Glory Box: A Captivating Story of Life in Rural North Carolina During WWI As Told Through Letters," is the story of several families from the Middlesex and surrounding areas. The letters were written between 1914 and 1920. More ...
Amanda Clark, Graphic Staff Writer
Book seeks stories about Nash heritage
To keep Nash County's heritage alive, a book is in the works and is seeking stories from past and present Nash County residents, businesses and other organizations.
The Nash County Heritage Book is set to be published in 2010. A committee has been formed to gather the stories and spread the word about the book. Barbara Tyre, who serves on the committee, said anyone can join the committee, which will hold its next meeting on April 16 at 6:30 p.m. at the Red Oak Community Building. More ...
Amanda Clark, Graphic Staff Writer
Eligibility dates change for kindergarten
Parents of children turning five-years-old after August 31 will have to wait an extra year before enrolling them in kindergarten due to a change in the eligibility date.
The change in the eligibility date, from October 16 to August 31, will become effective for the 2009-2010 school year. With PreK registration next week, Barbara Batts, PreK Coordinator for Nash Rocky Mount Schools, is hoping parents are aware of the changes. More ...
Amanda Clark, Graphic Staff Writer
Construction on town hall on schedule
Construction on Nashville's Town Hall is moving along at a steady pace, Town Manager Preston Mitchell said.
The new town hall will be located on Barnes Street, next to the Nashville Fire and Police Departments. The town already owns the land.
The new facility will be 4,457 square foot, which is around 500 square foot larger than the town's current facility on Washington Street. However, Mitchell said the new facility will better utilize space so it will seem a lot larger than the current facility. More ...
Amanda Clark, Graphic Staff Writer
Court of Appeals agrees with guilty verdict in Maynard case
The North Carolina Court of Appeals ruled against Adele Maynard's request that limiting the number of dogs one can have is unconstitutional.
Maynard, who lives in Nashville, has been in and out of court since 2006 fighting a decision that will limit the number of dogs she can have.
Nashville's Police Department charged Maynard in July 2006 with keeping noisy animals. In January 2007, she was charged with having more than the three-dog limit, which is stated in the town's ordinance. More ...
Amanda Clark, Graphic Staff Writer
Local Wild Turkey Federation awarded grant
The Tar River Chapter of the National Wild Turkey Federation was awarded a "Kids in the Woods" grant by the United States Forest Service.
The grant, one of five awarded to NWTF chapters in North Carolina, is aimed at "helping to mobilize our nation's most important conservation resource: our kids." The US Forest Service partnered with organizations to sponsor events that educate children and help them be better prepared in the future to care for the land as they cope with climate change, demographic changes, and increasing demands for clean air, clean water and other benefits from nature. More ...

Ward Drug welcomes students to pharmacy team
Ward Drug Company of Nashville welcomes Michelle Ribaudo and Allison Williams to the pharmacy team for the month of April. They are 4th year students pursuing their Doctor of Pharmacy degree at UNC-Chapel Hill and will be graduating in May, 2009.

More ...

Local students named recipients of NC Teaching Fellow scholarship
Thirteen high school seniors from Nash-Rocky Mount Schools are among the 2009 recipients of the North Carolina Teaching Fellows scholarships.
Each Teaching Fellow receives a $26,000 scholarship loan from the state, payable in $6,500 annual increments. The full loan is forgiven after the Fellow has completed four (4) years of teaching in North Carolina public schools or U.S. Government schools. In addition, all Fellows take part in unique academic and summer enrichment programs during their college careers. More ...

Nash Health Department receives grant funding from Healthy Start
The Nash County Health Department was one of 47 nonprofit organizations to receive grant funding from the North Carolina Healthy Start Foundation. In celebration of the Foundation's 20th year, community grants of up to $3,000 were distributed over the past three months to a variety of North Carolina organizations and government agencies working to improve the health of women of reproductive age. More ...

Peanut Growers Association receives $100,000 grant from Tobacco Trust Fund
A $100,000 grant has been awarded to the North Carolina Peanut Growers Association from the North Carolina Tobacco Trust Fund Commission (NCTTFC).
At the Association's board of directors meeting on March 20 in Williamston, representatives of the Commission commended the Association for their innovative idea to expand the markets for the state's in-shell peanut industry.
More ...

Red Oak Community News
The North Roanoke Baptist Association Spring Meeting was held on Tuesday, March 24 at First Baptist Church in Roanoke Rapids. The theme was "The Fields are White for Harvest" with the emphasis on church planting. The meeting was called to order by moderator, Waymouth Allen. Rev. Rick Gaskins welcomed the guests to the church and the meeting. Rev. Casey Short led the congregation in song. The First Baptist Church choir provided worship in song followed by a video presentation on the power of God to change lives. The video included "cardboard testimonies" and was very effective. The evening message was shared by Rev. Todd Brady of The River Church, Fayetteville. His message was "The Kingdom of God in Church Planting".
More ...
SUZY PEARCE
Mt. Zion FWB Church News
Deacon Alton Wester greeted us at the door with greetings and gave us a bulletin. I taught the Sunday school lesson in the adult ladies class on the Cross. If there had been no death of Jesus on the cross, there would have been no Easter for us and no victory. Our hope of heaven is based on Christ's shed blood on the cross. Praise God for Jesus' victory over death and the grave. Always remember the price paid on the cross for our sins. More ...
ROSALENE BASS
Relay for Life News
All meetings are held at the Family Medical Center of Rocky Mount - Time: 6-6:30 p.m.; Accounting & New Teams 6:30-7:30 p.m.; Regular Meeting - 7:30- 8 p.m.
More ...

Ephesus Community News
There was a crispness in the air this past sunny Sunday morning as we celebrated Palm Sunday. The sanctuary was filled with excited members and visitors anticipating a new season at Ephesus Baptist Church as we all came to welcome our new pastor, David Eidson, his wife, Stacy, and their daughters, Meredith and Caroline.
More ...
DEBBIE PHILLIPS
Beulah Community News
We want to thank you for a great fish fry on Friday night. It was one of our largest attendance and the fellowship was a real blessing. We really look forward each month to seeing each of you. Several of you also purchased our Beulah Church of Christ cook book. Mrs. Fisher still has a few if you didn't get one. May God bless you all, and again, thank you and also thank those who worked so hard helping with the fish fry. More ...
WILMA ENROUGHTY
Kent's philosophy on how to be four
(Editor's Note: Due to innovations from the Apple Co., Mike's son, Kent will be writing this week's column, in essay form. He will celebrate his fourth birthday within days of this issue.)
How to be 4 years old
by Kent Brantley
Hey folks, I may not be able to REALLY read or REALLY write, but I can tell a pretty good story. I wrote a column last year at my birthday and the people at The Nashville Graphic said it looked like readership spiked, so how about if I do it again. They said no one called and said bad words about my Daddy that week and that was really nice. More ...
Mike Brantley
Way to go Tarheels!
How 'bout them Tarheels?
After breaking all sorts of records over the past few years, the Tar Heels decided they would like to add another National Championship to their resume. And add it they did.
Monday night's championship game, or butt whooping as some have called it, was one for the books.
More ...
Amanda Clark
Recent proposal to county for dual use of existing facilities just makes good common economic sense
Dear Editor:
An open letter to Nash County Commissioners
In reference to the proposal to amend the Unified Development Ordinance to allow dual use of existing facilities for the distribution of propane gas. I am not acquainted with the farmer or the propane company. I have nothing to gain and would probably be wise to keep my mouth shut and my thoughts to myself. However, I have never been known for these qualities and I feel compelled to put in my two cents worth. More ...
Letters to the Editor:
Voluntary Agricultural Districts in Nash County is crucial to protecting our farmland for generations to come
Dear Editor:
Nash county residents benefit from viability of local farmland in numerous ways. Fields and woodlands are a visual pleasure and contribute to clean air and water. They provide wildlife habitat. Family farms are an integral part of our heritage that attracts people to North Carolina. Having open spaces free from congestion aid our social well being. People are increasingly interested in being able to buy their food from local producers for safety, freshness, and cost of transport. Finally, agriculture provides huge economic benefits to the county. The county's total agricultural cash receipts for 2007 were $l64.5 million. That money filters into our communities, pumps our businesses, and provides jobs. Our lives are touched in many ways by the prominence of agriculture in this county. More ...
Letters to the Editor:
ROLLIN' AT RIVER
FRANKLIN COUNTY - One talented player against an entire team of contenders.
That's pretty much how things are going to be this season in the race for the NEW-6 Conference individual golf champion.
Northern Nash's Daniel Claytor is one of the favorites, following his strong finish at last year's Class 3-A State Tournament.
But Claytor will be challenged by a number of competitors from league rival Wilson Fike -- the defending state team champions.
In fact, just about every one of Fike's returning roster members is capable of obtaining medalist honors on a given day. More ...
Geoff Neville, Graphic Sportswriter
South Central Slows Down 'Birds
STANHOPE -- John Matthews warns against making assumptions when glancing at the roster for his Southern Nash High School girls basketball squad.
The Ladybirds have nine seniors on their squad this spring, but Matthews thinks that doesn't necessarily translate to experience.
"We might have a lot of seniors, but we are short on experience,'' Matthew said. "A lot of our girls haven't played very much (in the past). They don't play until they get to high school.'' More ...
Geoff Neville, Graphic Sportswriter
Nash Co. standouts honored
NASH COUNTY -- Two Nash County standouts have erned first-team honors on the 2008-09 North Carolina Coaches Association's District 3 All-Star Squad.
Players from Nash, Wilson, Pitt, Wayne, Edgecombe, Lenoir and Greene Counties are eligible for selection. Voting is performed by NCCA Coaches from each district. More ...
Geoff Neville, Graphic Sportswriter
Southern grid sked released
STANHOPE -- Southern Nash High School will kick off its 2009 football schedule with a home game on Aug. 21 against the Franklinton Red Rams.
The Firebirds, coached by Brian Foster, will have five non-conference contests before opening conference action on Oct. 9 at Wilson Fike.
SN's Oct. 2 meeting at Nash Central will not be a league matchup, but the clu bs will compete in a conference game Nov. 6 at Firebird Stadium. More ...
Staff Reports
NN picks up pair of wins
RED OAK -- Northern Nash closed out its pre-Spring Break boys tennis schedule with a 7-2 home victory last Thursday against NEW-6 Conference foe SouthWest Edgecombe.
Due to poor weather, the format was changed to one set, with the winner being the first to claim 10 games. More ...
Staff Reports
Pitcher's duel goes to RM
ROCKY MOUNT -- Rocky Mount's baseball team got solid pitching and just enough hitting during its first week of NEW 6 Conference season action to grab the top spot in the league.
The Gryphons (9-1, 2-0) opened league play last Tuesday evening with a 2-0 win at Northern Nash that began and ended as an outstanding pitching duel between two Division I-bound lefties -- the Knights' Tyler Joyner and the Gryphons' Hobbs Johnson. More ...
Charles Alston, Graphic Correspondent
Pirates complete sweep against UAB
BIRMINGHAM, ALA. -- Sophomore Devin Harris drove in the winning runs in both games of the Conference USA doubleheader as No. 16 East Carolina completed the three-game sweep over UAB 15-9 and 10-9 last Saturday at Young Memorial Field.
With the wins, the Pirates improve to 25-5 overall and 8-1 in league play, its best start since the 2000 campaign when they also started the year 25-5. More ...
Staff Reports
Averett wins pair vs. NC Wesleyan
ROCKY MOUNT -- With a 5-3 win on Sunday at Bauer Field, the Cougars of Averett University earned a two-game sweep of North Carolina Wesleyan in USA South baseball action.
AU had previously downed Wesleyan on Saturday by an 8-2 score.
The two losses leave the Bishops with a 17-14 overall record and 5-3 league mark, while the Cougars climb to 13-18-1 on the season and even their conference record at 4-4. More ...
Staff Reports
Mudcats release roster
ZEBULON -- The Cincinnati Reds and Carolina Mudcats have jointly announced the Opening Day roster of their new Double-A affiliate.
The Southern League season commences Thursday at Trustmark Park in Pearl, Ms., against the Mississippi Braves, part of a season-opening 10-game road swing for manager David Bell's inaugural squad. More ...
Staff Reports
RMA students earn trophy at regionals
ROCKY MOUNT -- Rocky Mount Academy, after a four-year absence from Odyssey of the Mind, came back and won in the Coastal Region competition.
The winning team, which consisted of Allison Barnes, Emma Grace Sprinkle, James Whatley, Elizabeth Gay, Stephen Cooper, Olivia Turnage and Jack Thorp, beat out 10 other teams in Division I (through fifth grade) who tackled the "Teach Yer Creature" problem.
More ...
Staff Reports
Spring concert set at Cherry Hill
The second of three Spring concerts at Cherry Hill Plantation in Warren County will feature pianist Jane Hawkins and violinist Richard Luby. They will perform works from the Sonatas of Ludwig van Beethoven on Sunday, April 19.
Richard Luby has appeared as soloist with the Orquesta Sinfónica de Xalapa of Mexico, National Radio Orchestra of Poland, the North Carolina Symphony, the National Symphony, the Philadelphia Orchestra, and the Detroit Symphony. He has given recitals of the complete works for violin and piano of Ives, Prokofiev, Brahms, and Stravinsky, as well as the Sonatas for violin and harpsichord of J.S. Bach. More ...

Nash Arts Schedule
Nashville Showcase
Cadillac Sky
Thursday, April 23rd; reception 7 p.m., showtime 8 p.m., $25 general admission / $20 Nash Arts members, *Costs include beverages & heavy hors d'oeuvres More ...

Celebrate National Library Week at Northern Nash High Library April 12-18
It's National Library Week, a time to celebrate the contributions of libraries, librarians and library workers in schools, campuses and communities nationwide and the perfect time to discover how worlds connect at your library.
The Northern Nash High School (NNHS) Library is celebrating National Library Week by sponsoring the following activities: More ...

WILLIE JACKSON EARP
NASHVILLE - Willie Jackson Earp, 80, passed away on Saturday, April 4, 2009. He was born June 9, 1928 in Johnston County. He was the son of the late, Jesse and Lucille Lee Earp. More ...